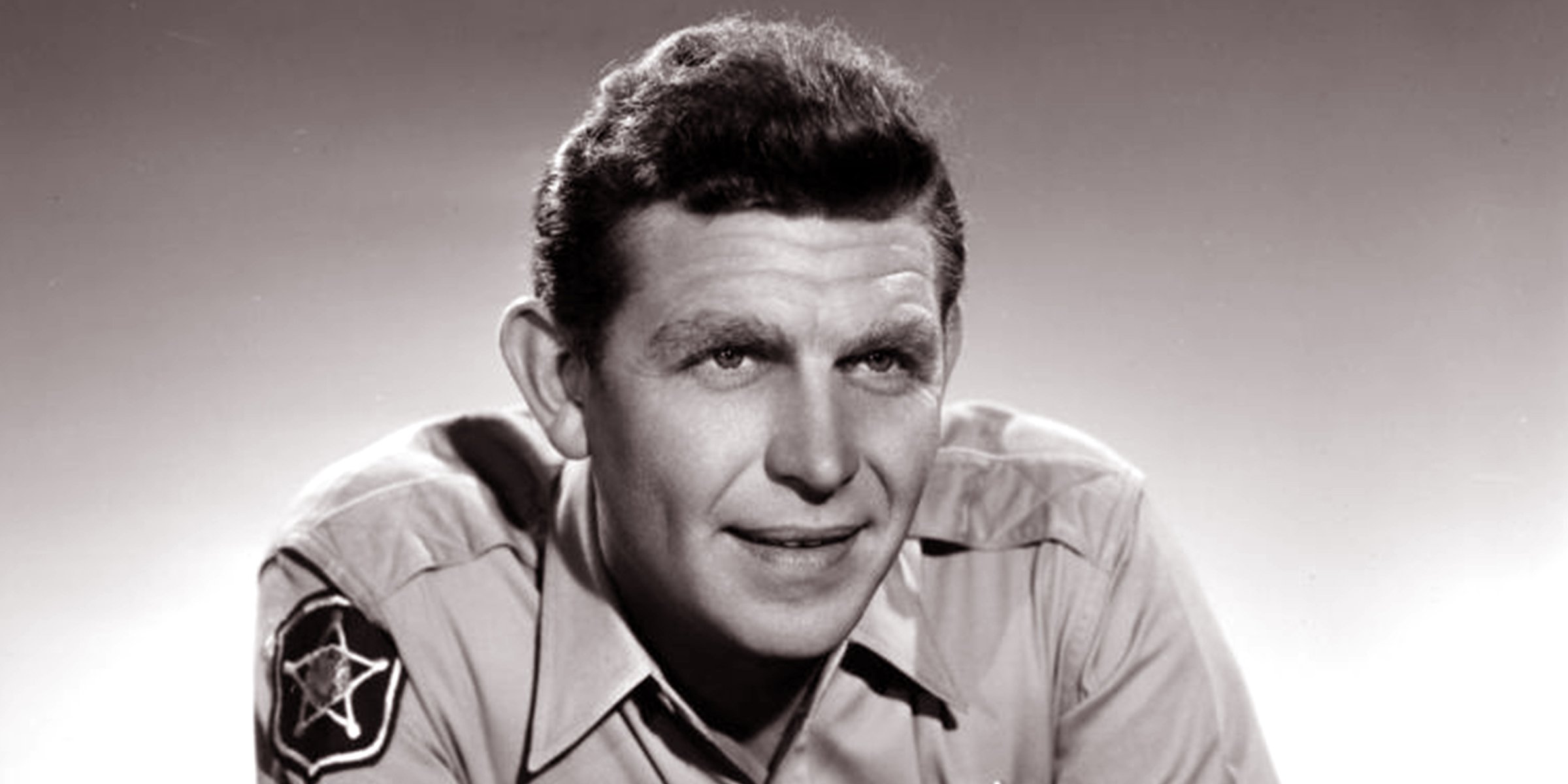 Getty images
Andy Griffith's Daughter Felt Sorry She Could Not Attend Father's Funeral Less Than 5 Hours After His Death
Despite being a celebrated Hollywood star, Andy Griffith loved his privacy so much that he wanted to be laid to rest before the paparazzi could catch the news of his passing. Regrettably, his daughter could not make it to the funeral due to how fast things moved.
Andy Griffith was not a new face on the screens. With a career that spanned over seven decades, the actor thrived in many areas; as an actor, a singer, a comedian, a TV producer, a southern gospel singer, and a writer.
Unsurprisingly, his folksy appeal became a fan favorite. Everyone loved him for his diverse roles, including playing Sheriff Andy Taylor on "The Andy Griffith Show." It was thus a shock when he suddenly passed on on July 3, 2012. The star was 86 when he breathed his last.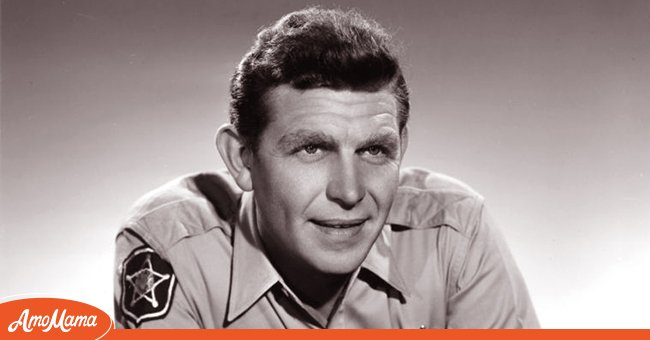 Photo of "The Anfy Griffith Show" star, Andy Griffith | Photo: Getty Images
After settling into a pained sleep on July 2, Griffith woke up early the following day and sat in his wheelchair. That would be where his wife Cindi would find him, unresponsive. The heartbroken widow would later say of her husband:
"I cannot imagine life without Andy, but I take comfort and strength in God's grace and in the knowledge that Andy is at peace and with God."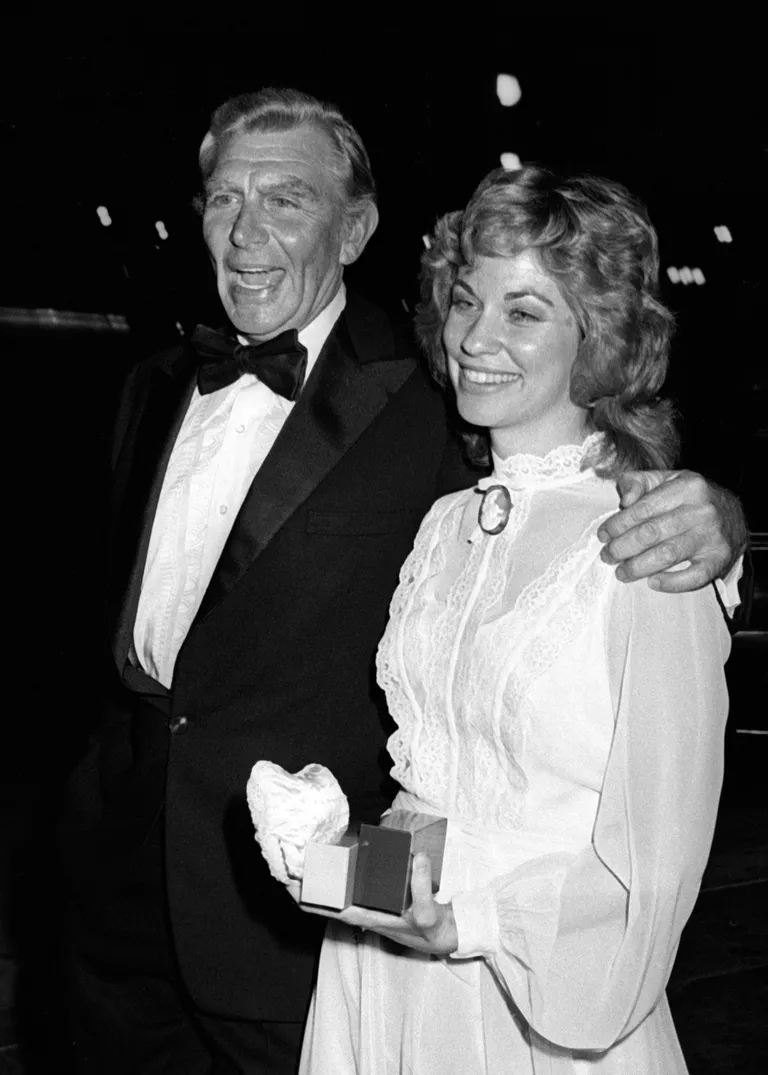 Andy Griffith and wife Cindi Knight attend the party for 33rd Annual Primetime Emmy Awards on September 13, 1981, in Los Angeles, California. | Source: Getty Images
Griffith's last wish was to be buried immediately after passing away to avoid the paparazzi meddling. He wanted to maintain the private life he had so much enjoyed while alive. The family quickly buried the actor at the Griffith family cemetery on Roanoke Island to honor his last wishes.
TMZ disclosed that they had reached out to the family to find out if Griffith had been embalmed before being buried, but no one responded to the matter. The publication, however, learned that, in North Carolina, it was not illegal to bury people without embalming them.
Even though the actor had struggled with numerous health issues for years, including hyperlipidemia, hypertension, and coronary artery disease, the death certificate indicated that he'd suffered a heart attack 24 hours before he died. Ultimately, the attack had caused his death.
ANDY GRIFFITH'S DAUGHTER WAS BLESSED WITH THE LAST PHONE CONVERSATION WITH HER FATHER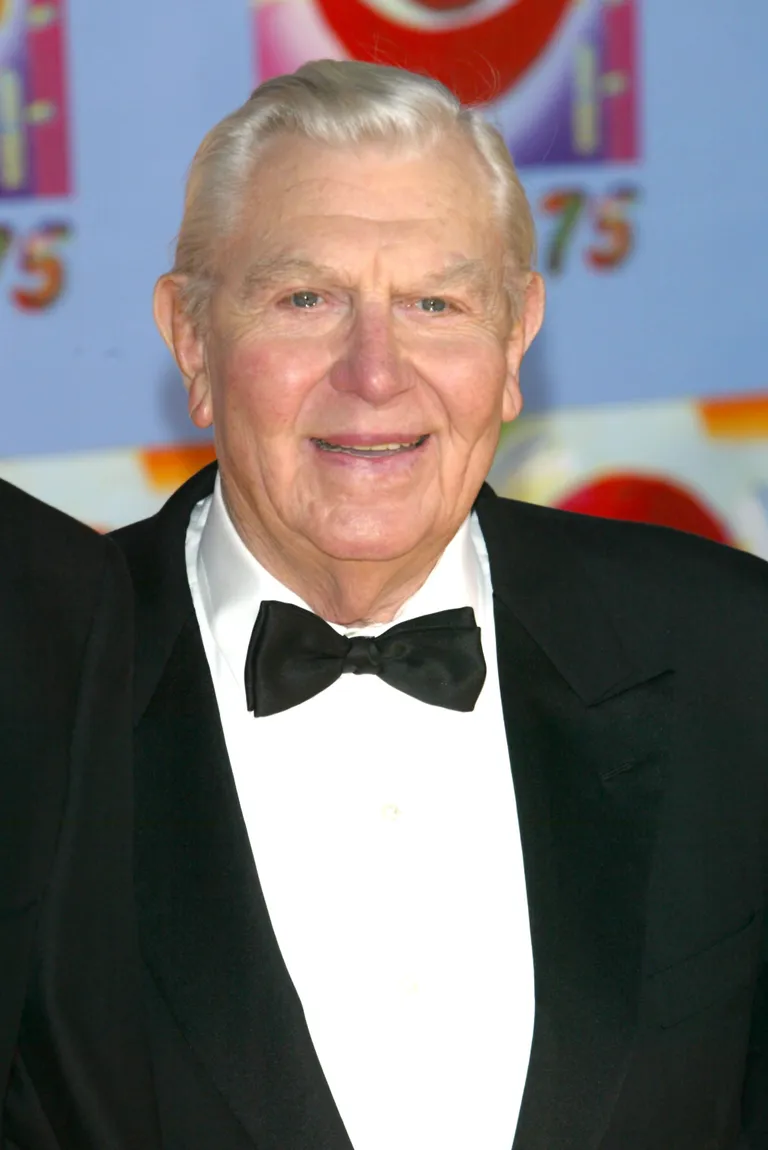 Actor Andy Griffith on November 2, 2003 in New York City | Source: Getty Images
Days before his demise, Griffith had placed a phone call to his daughter, Dixie. They spoke about whether she was at peace with certain aspects of her life as the actor shared the tranquility he'd found with her.
Dixie said it felt as if her father was imparting wisdom for her to carry forward. After saying their "I love you's" to each other, they hung up, and a few days later, the star passed on. Dixie would later say of the final call:
"I knew. I just knew that was the last time I was going to talk to him."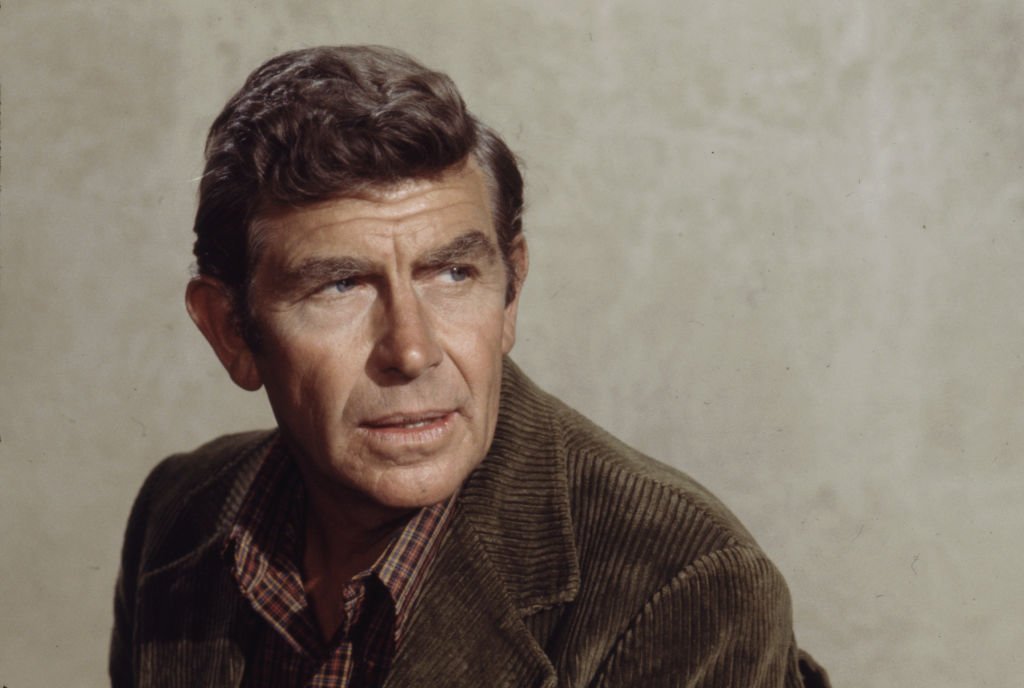 Andy Griffith's promotional photo for "Winter Killer" in 1974 | Source: Getty Images
Despite Griffith enjoying a successful professional life, he had also faced every parent's nightmare when he lost his son Andy Griffith Jr. in 1996. Griffith Jr. had battled alcoholism for years, and his death affected Griffith very much.
It was especially difficult for him since he could not attend his son's funeral. Dixie disclosed that there had been too many cameras and magazines, and it just wouldn't have been a good place for him to be.
GRIFFITH WAS BURIED JUST HOURS AFTER HIS DEATH
The "Matlock" actor knew he was living out the final stretch of his life, and he ensured he relayed his last wishes to his family. He wanted his funeral held as soon as he died, and his family honored his every desire.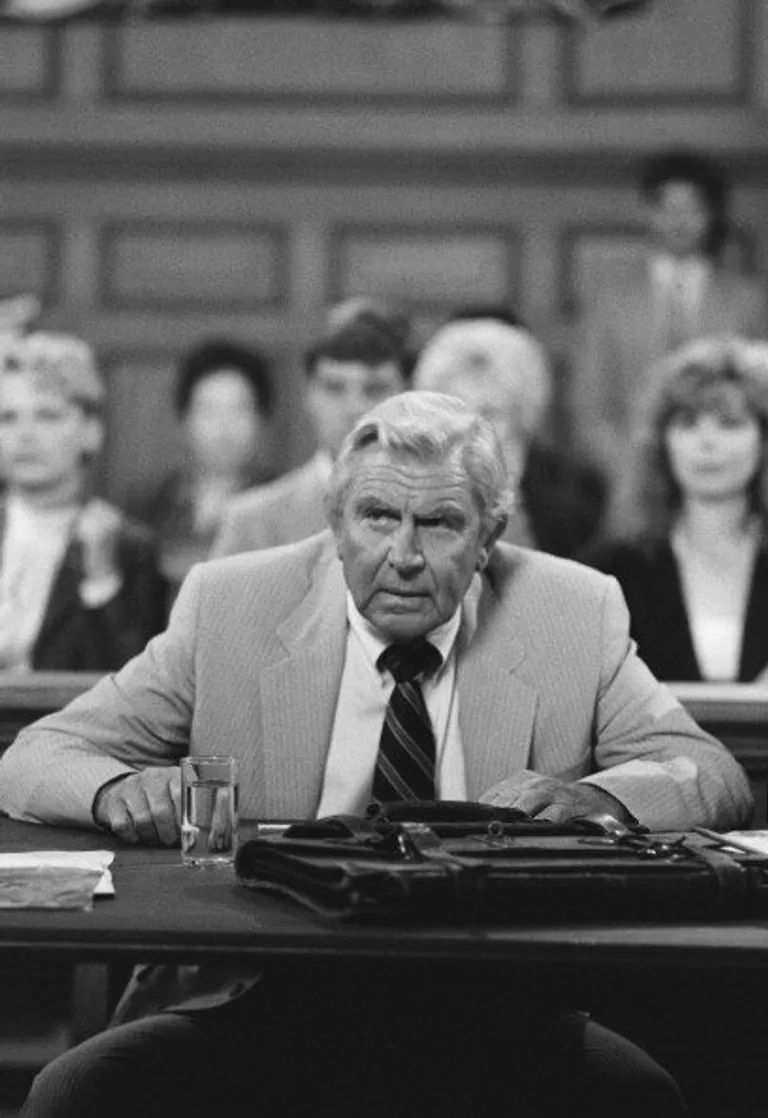 Andy Griffith as Benjamin Matlock on the hit mystery legal drama television series "Matlock" (1986-1995). | Source: Getty Images
Five hours after he passed, his family had already laid him to rest. By the time news reached the paparazzi and fans that their favorite actor was no more, the burial was long past.
Contrary to traditional funeral customs, which allow time between death and burial to allow family and other loved ones to pay their respects, Griffith's rushed funeral was reasonably uncommon and raised eyebrows. Questioned about the urgency, the funeral spokesman said:
"This was the wish of his family."
ANDY FELT ILL THE DAY BEFORE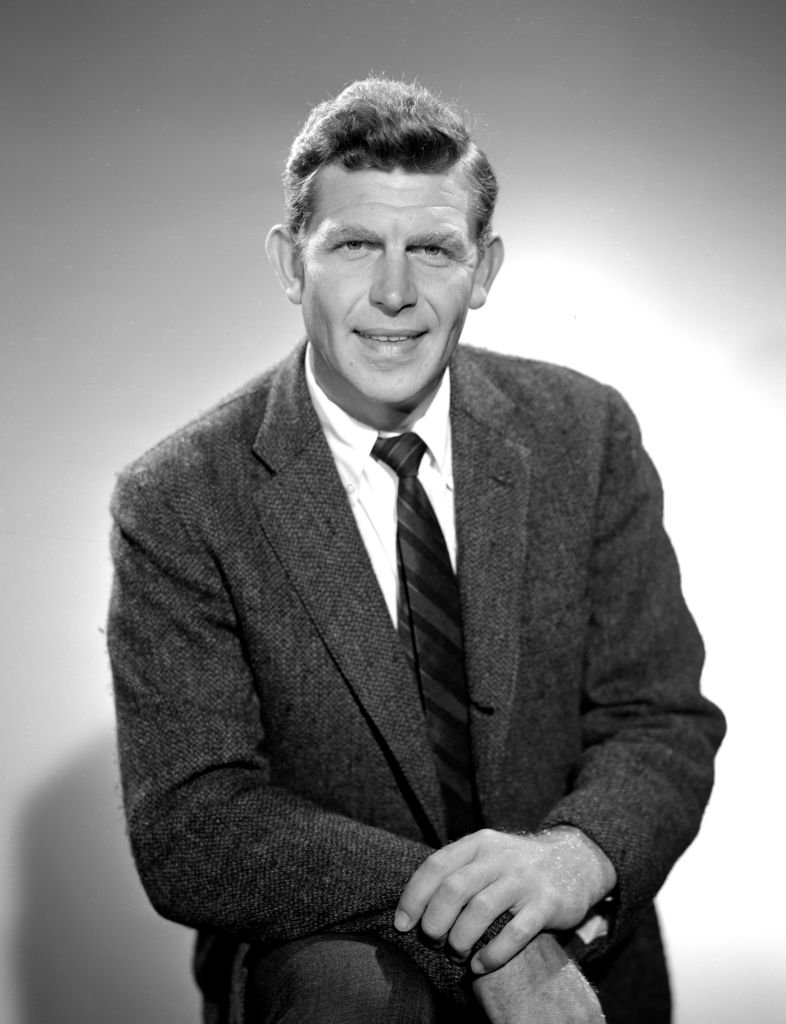 A portrait of actor Andy Griffith on August 27, 1960 | Source: Getty Images
On July 2, 2012, a day before Griffith died, he fell gravely ill. Tests would later show that he had suffered a silent heart attack. He, however, chose not to seek medical attention and instead summoned his loved ones — a small entourage of locals that had remained close to the family.
Among them were the former Manteo Mayor, John Wilson, his partner, Billy Parker, and Calvin Gibbs, who'd been Griffith's companion in his final years. His wife, Cindi, who'd been at her winter retreat in the Florida Key, arrived after midnight.
Griffith knew it was his time to go and, together with the group, made arrangements for his funeral. Notorious for preferring a private life, he wanted the same granted to his final moments.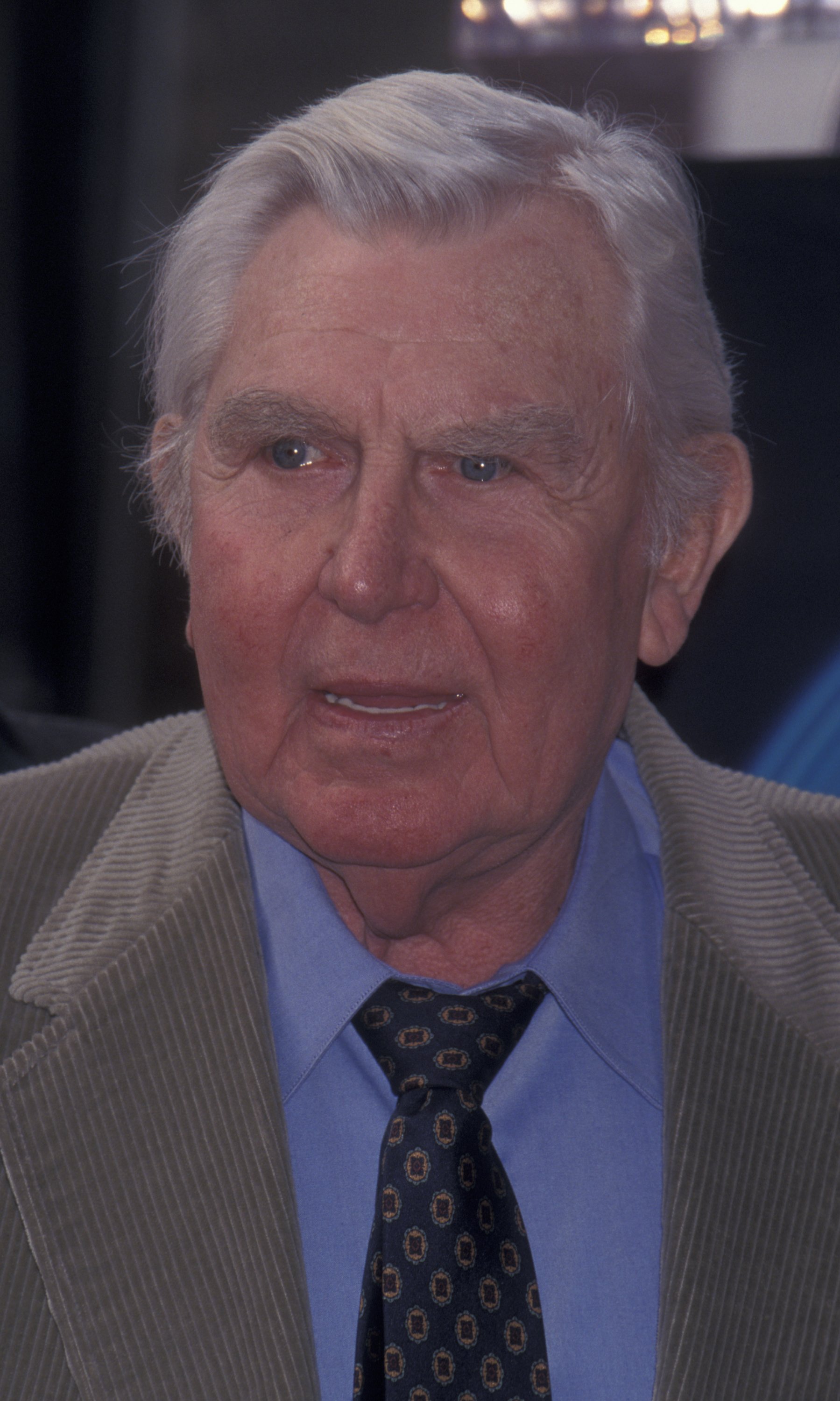 Actor Andy Griffith at the Hollywood Walk of Fame on January 19, 2000 | Source: Getty Images
The loyal residents of his hometown did what they had to do. The sheriff grounded helicopters to keep the camera crew off the Griffith estate, and they laid him to rest precisely the way he had pictured it himself — in private.
Unfortunately, the urgency of his final resting moments excluded some of his loved ones from attending the funeral. His daughter, Dixie, was heartbroken that she could not participate in the burial but respected her father's wishes. She understood that:
"He didn't want a funeral. He didn't want a circus. He didn't want a media frenzy."
ANDY GRIFFITH'S FANS WANTED TO COMMEMORATE HIM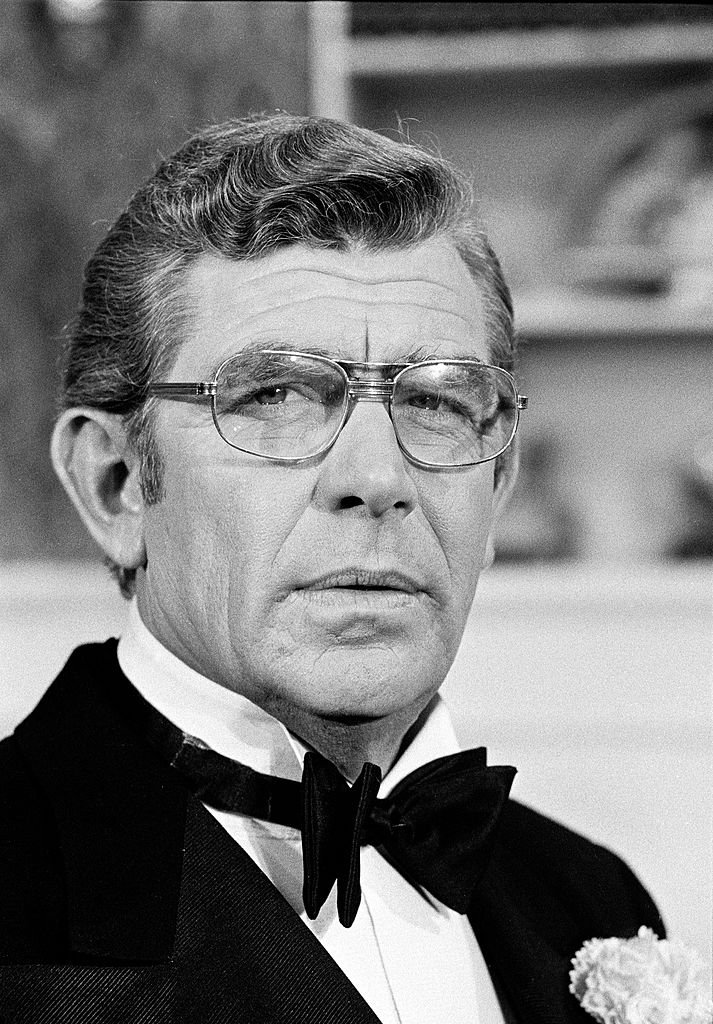 Andy Griffith on the "Sony and Cher Comedy Hour" on November 16, 1972 | Source: Getty Images
Griffith lay in perfect peace at his family cemetery on Roanoke Island, and everything appeared to have settled back to normal. However, Griffith's fans still wanted to mourn the star, and whether he liked it or not, there would be a memorial to commemorate him.
One weekend in September, nearly three months after Griffith passed on, tens of thousands of fans honored the icon with song and dance. The Southern Mountain Fire Cloggers danced on a flatbed as "Goin' Down the Road Feeling Bad" blasted out in the background.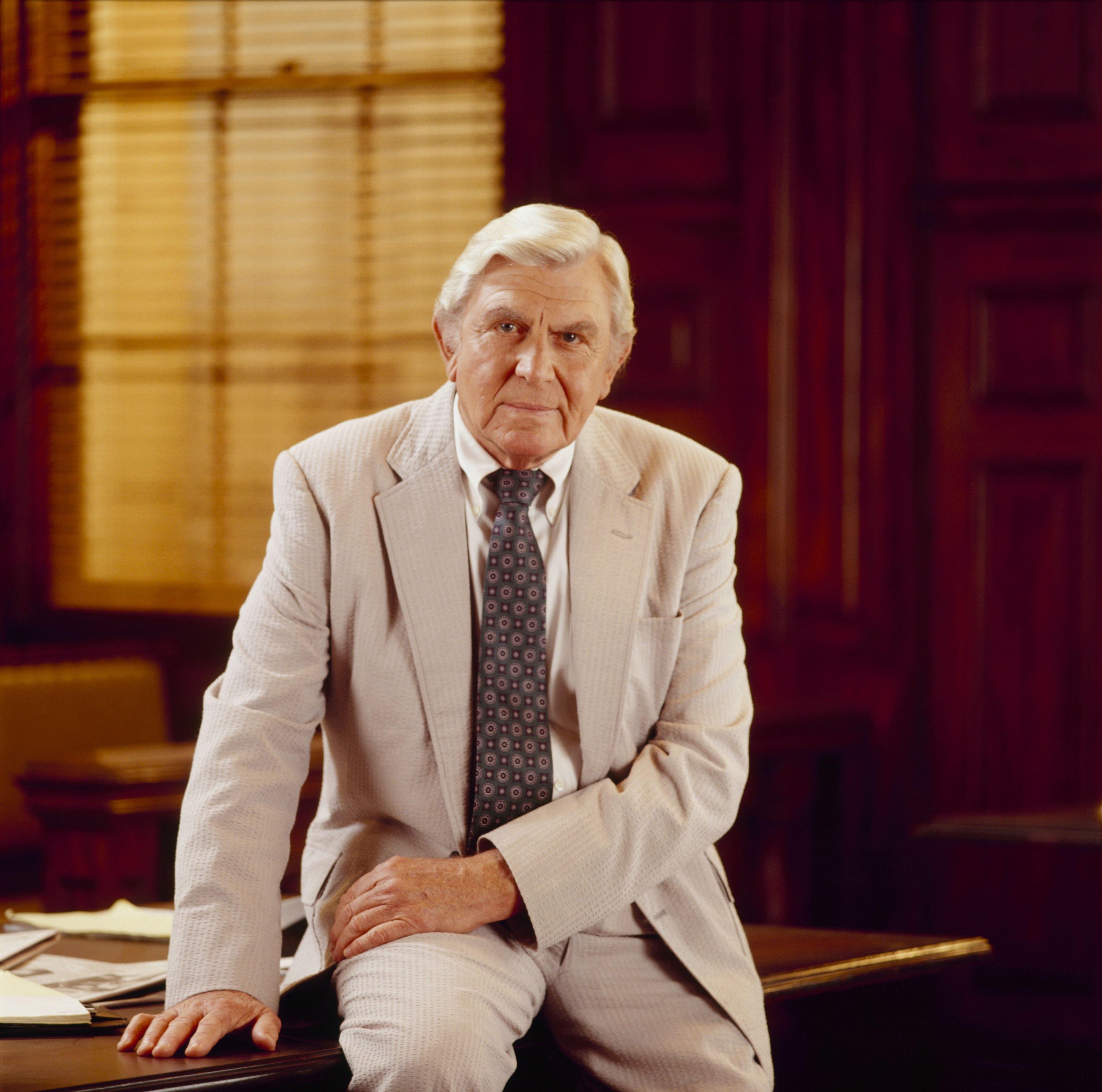 Actor Andy Griffith on "Matlock" on November 24, 1992 | Source: Getty Images
A sporadic parade filed past the yellow frame ranch house where Griffith once lived with his family. That Sunday, The Moravian Band, which Griffith had been part of back in the '40s when he would attend the Grace Moravian Church, sang the "Gospel Tribute."
Later, four men in black suits led the congregation in some of Griffith's favorite hymns: "Will The Circle Be Unbroken," "I'll Fly Away," and "What A Friend We Have In Jesus," and afterward, a preacher lifted his voice to sing the Lord's Prayer.
Please fill in your e-mail so we can share with you our top stories!