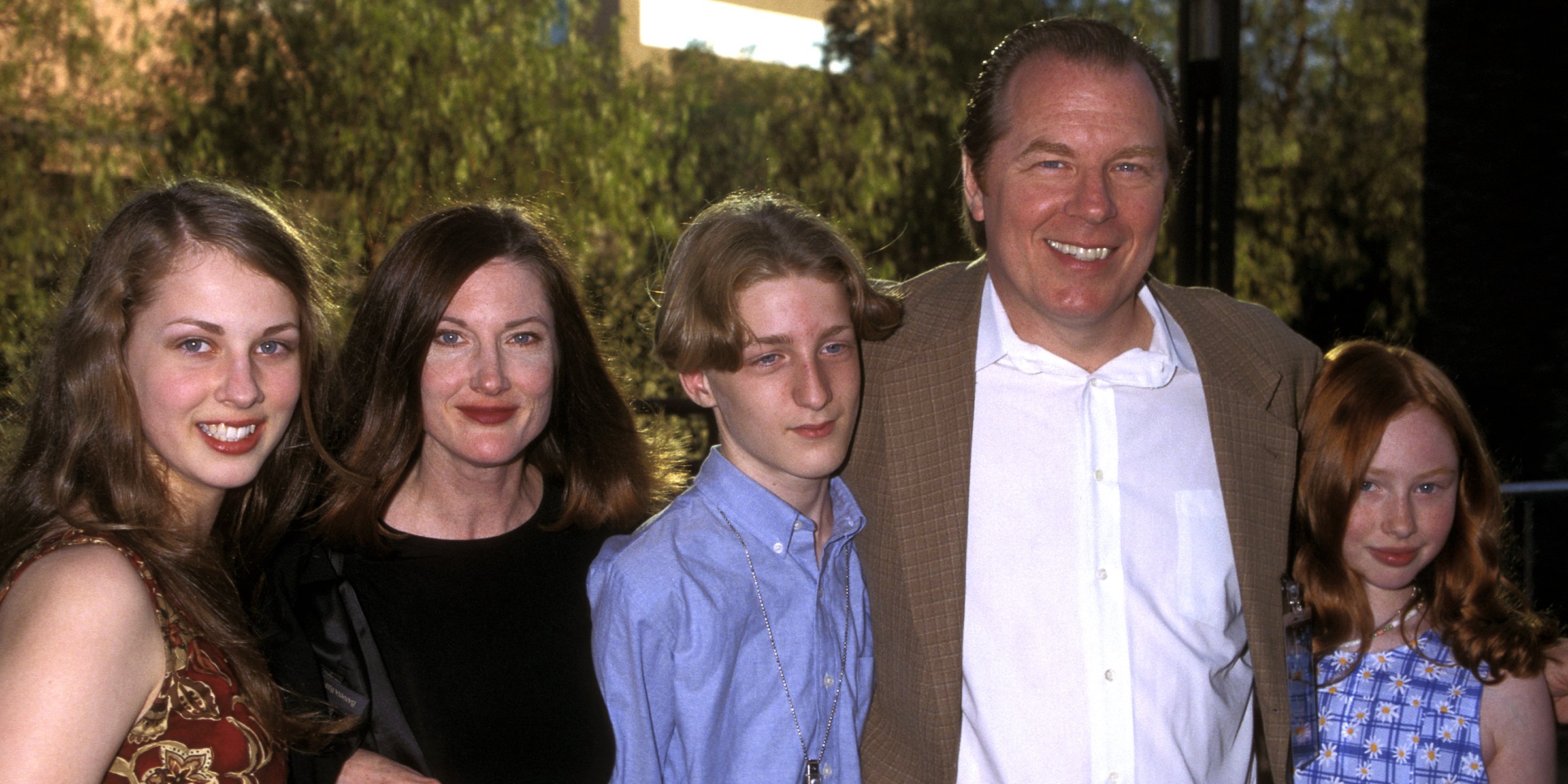 Getty images
Michael McKean & Wife Annette Share a Blended Family — Their Son's Body Was Found Lifeless at a Young Age
Actor Michael McKean and his wife, Annette O'Toole, have rightfully earned themselves the title of one of Hollywood's power couples with their marriage of over two decades. However, they also experienced a devastating loss when their son died at a young age.
When McKean and O'Toole met, they had already been married once before, and each had two kids from their previous marriages. However, they found love in each other's arms.
And while they did not have any biological children, they felt their blended family was enough and brought up their children well. However, in 2012, the devastating loss of one of their children shook them to the core. Read on to discover details about their family.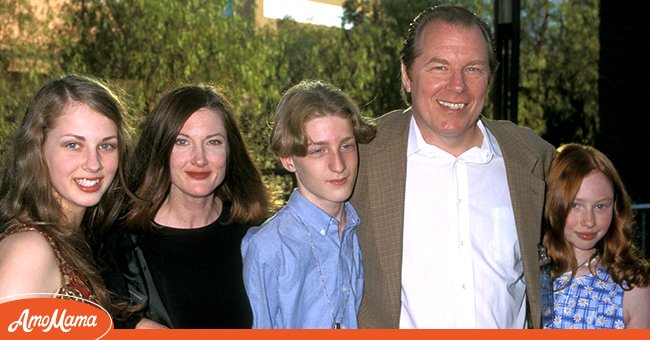 Annette O'Toole, Michael McKean and children during Premiere of "Small Soldiers" at Universal Ampitheater in Los Angeles, California, United States |Source: Getty Images
McKean was born to parents Ruth Stewart and Gilbert S. McKean on October 17, 1947, in New York. He spent his childhood in Sea Cliff, on Long Island, New York.
McKean's childhood was uneventful, and after graduating high school, he joined Carnegie Mellon University, where he began his career.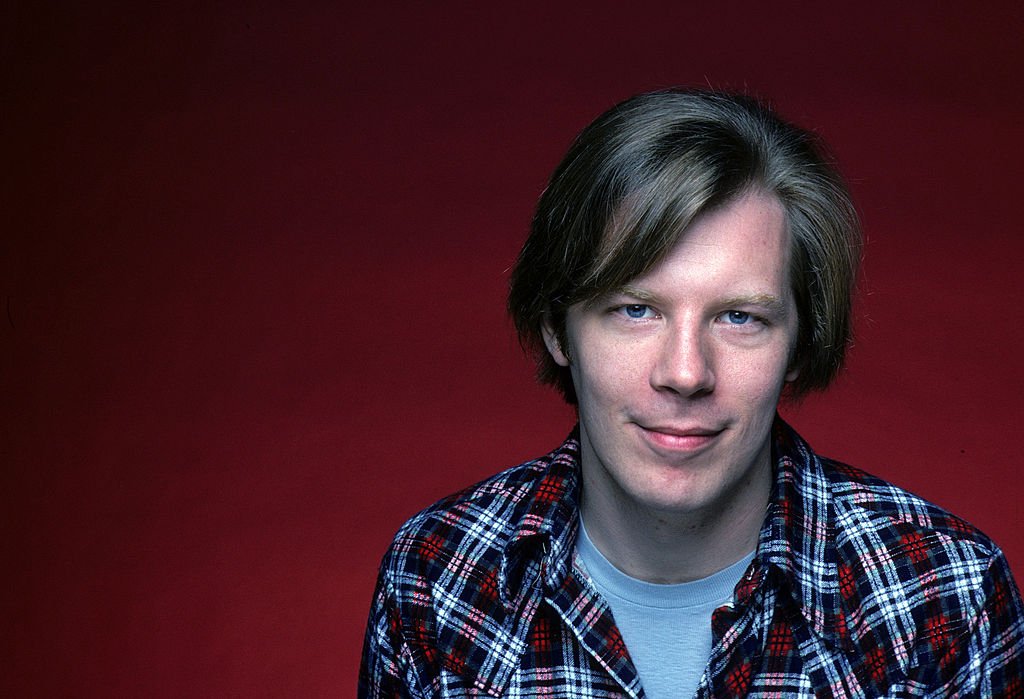 Actor Michael McKean on the set of "Laverne & Shirley" on May 11, 1976 | Source: Getty Images
His breakthrough came in 1976 when he joined the "Laverne & Shirley" cast, portraying Lenny alongside his friend, David Lander, who played Squiggy.
From there, his career took off, and he has since appeared in numerous films and TV shows, including "This Is Spinal Tap," "A Mighty Wind," and " Clue." Besides an ever-rising career, the star was also married to Susan Russell.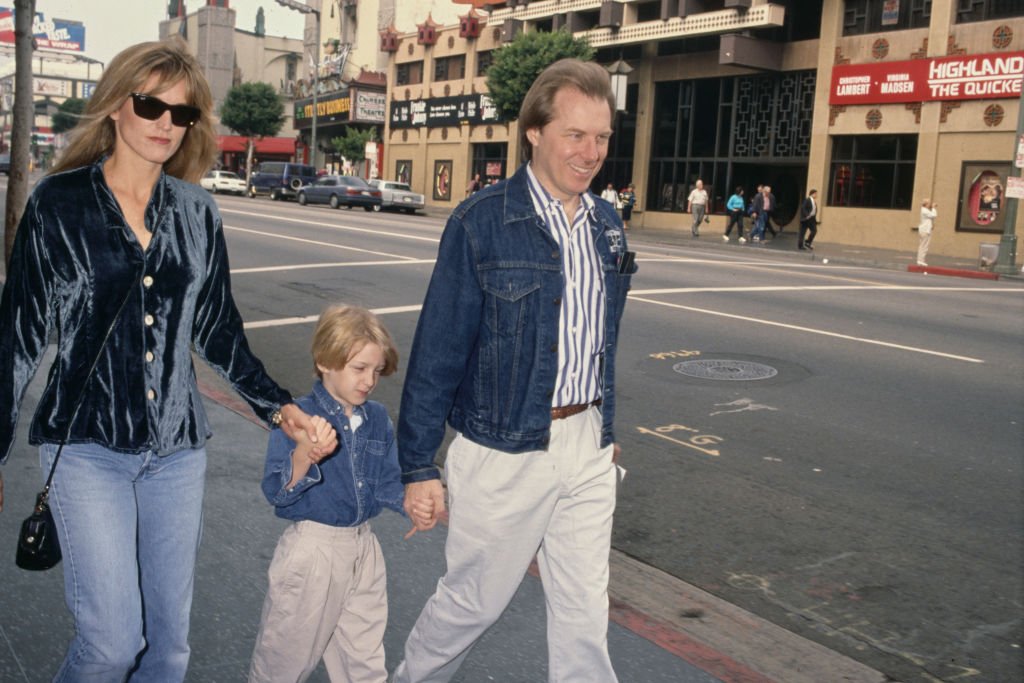 Actor Michael McKean and his then-wife Susan Russell with their youngest son, Fletcher on 10th November 1991. | Source: Getty Images
The lovebirds married in 1970 in Westminster, Orange County, California, and welcomed their first child, Colin Russell, in February 1976 and the second, Fletcher James McKean, in March 1985.
O'Toole began her life in Houston, Texas, born on April 1, 1952. She grew up in a Houston dance studio run by her mother and made her acting debut when she appeared on "The Don Mahoney Kiddie Trooper Show" at only two years old.
At 13, she and her mother moved to Los Angeles to see if her acting dream would take off, and sure enough, within two months, she had landed a role in "The Danny Kaye Show."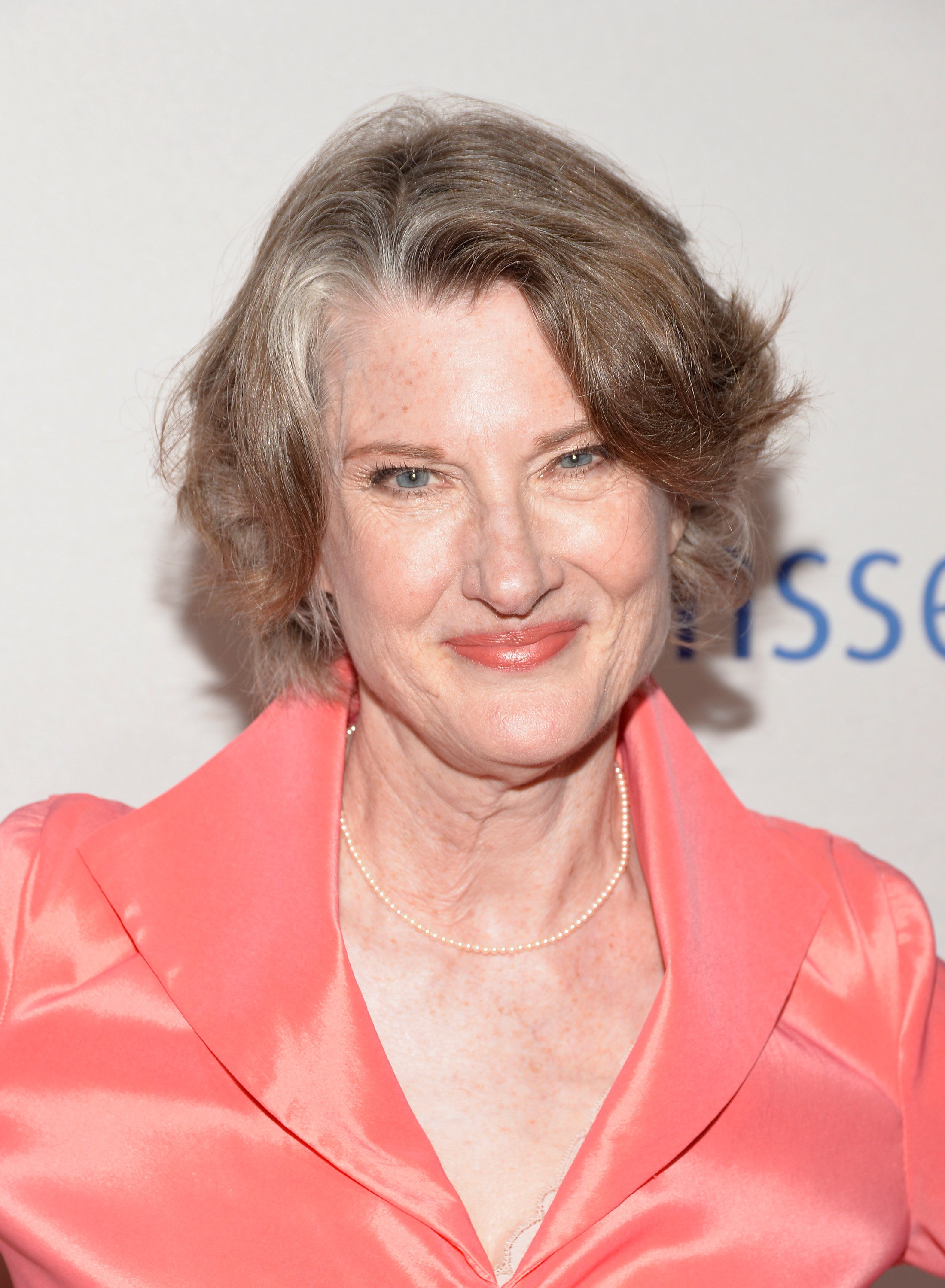 Actress Annette O'Toole at the Wilshire Ebell Theatre on November 5 2016 in Los Angeles California. | Source: Getty Images
Today, fans recognize her for playing Clark Kent's teenage sweetheart, Lana Lang, in "Superman III," "Smallville," and also as a guest star on "Gunsmoke" and "Law and Order."
In 1983, O'Toole married actor Bill Geisslinger and the two had two daughters, Nell and Anna. Unfortunately, her marriage to the "Crash Landing" star ended a decade later, in 1993.
MICHAEL & ANNETTE'S BEAUTIFUL LOVE STORY
McKean says that the first time he set his eyes on the "One On One" actress was during a screening at Universal, and he thought she was friendly and beautiful. However, the two were never strangers as they had always met at parties and had known each other for decades.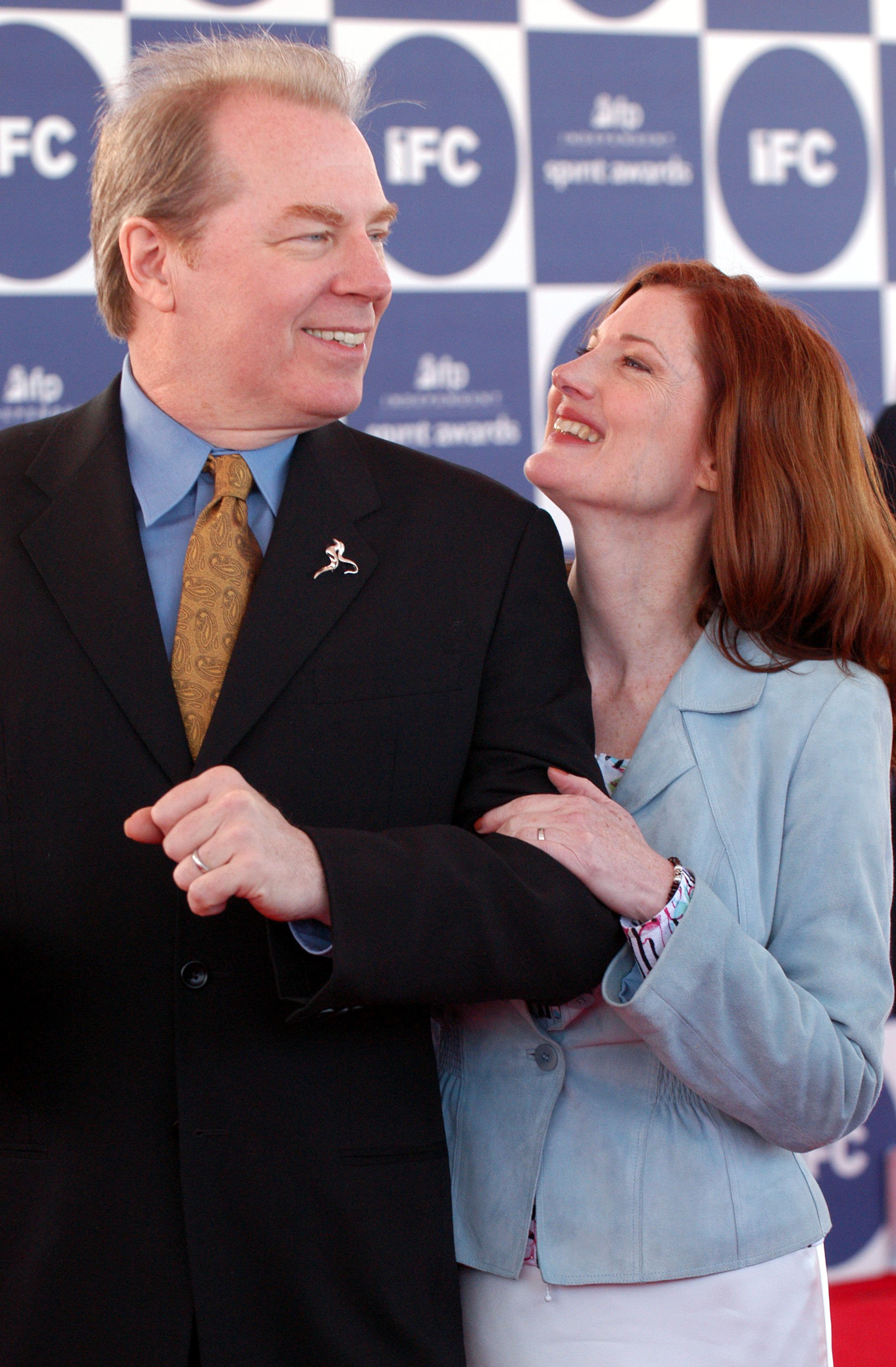 Actress Annette O'Toole and her husband Michael McKean at Austin Studios on March 7, 2013 | Source: Getty Images
The first clear hint that their endearment had come home to roost was when the two were cast together for the movie "Final Justice." They became friends, and McKean kept in touch by phone since O'Toole still lived in Oregon.
O'Toole narrates how one day, McKean called her late at night, and from his voice, she immediately knew that he romantically liked her. She was nursing her sick daughter and couldn't talk much, so she asked McKean to call her the following day.
After hanging up the phone, she ran into her bathroom, jumping up and down and screaming silently from excitement. They were soon well on their way to planning a first date, which is a two-part story.
Initially, they meant to go to the University of California Los Angeles as a good gig was playing there. But first, McKean asked O'Toole to meet him at the shoe store "Shoe Lord," where he wanted to buy a new pair of boots.
After trying out his choice, he decided he would rather have his old shoes packaged as he wished to go out wearing his new boots. And so he put the old pair in the shoebox, and as he was at the cashier paying, he looked around for the shoebox and couldn't find it. The attendant then said: "I gave them to your wife."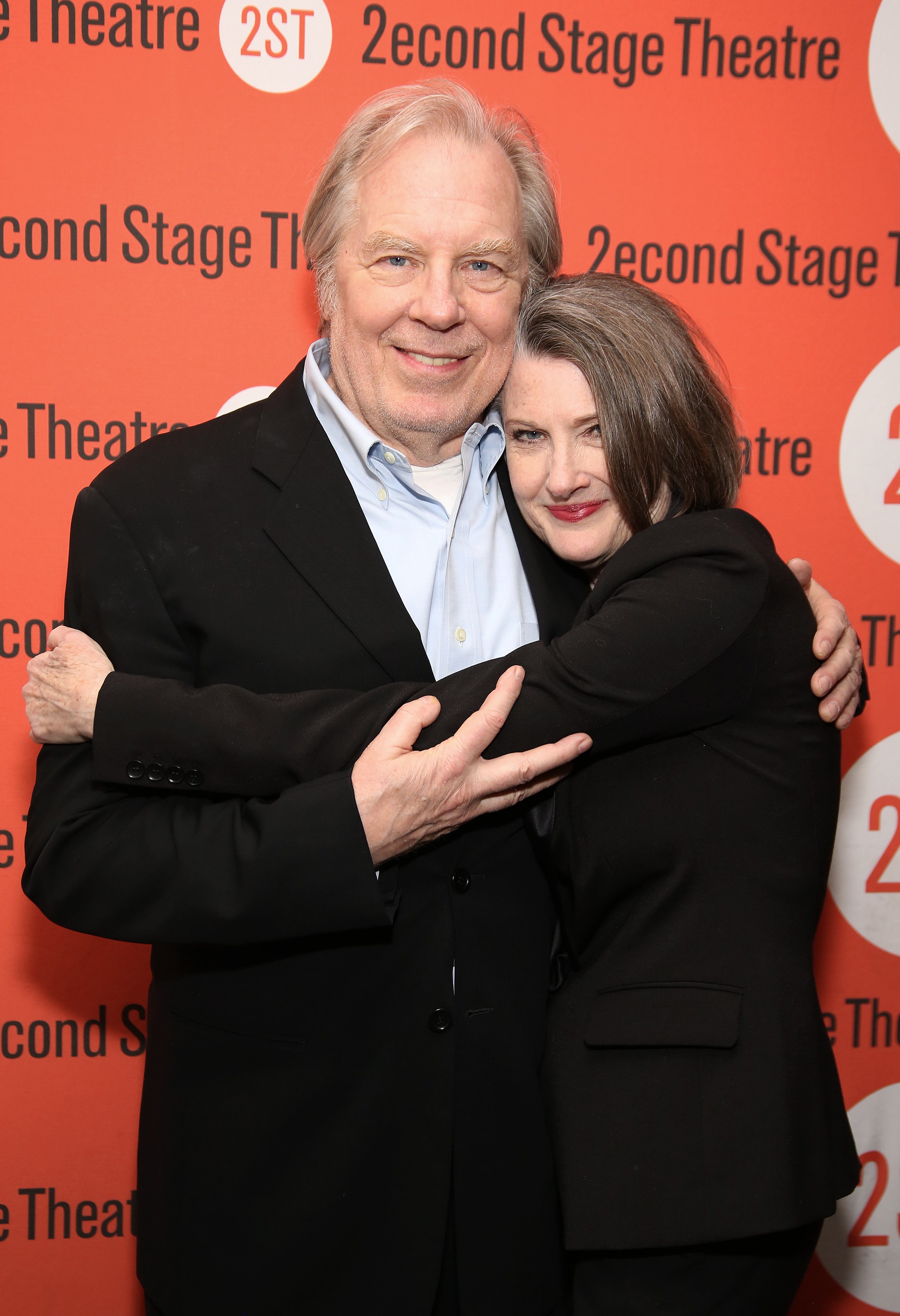 Actress Annette O'Toole and Actor Michael McKean on February 15 2017 at Dos Caminos in New York City | Source: Getty Images
Mind you; they had not even had their first date or kiss. O'Toole heard the attendant's comment, and when they were outside with McKean, she said to him:
"In case you were wondering, the answer is 'Yes.'"
At UCLA, Bob Dylan opened the show, followed by Joni Mitchell, then when Van Morrison sang "Have I Told You Lately," the couple clutched at each other, weeping. Right there and then, they knew they'd found their one true love.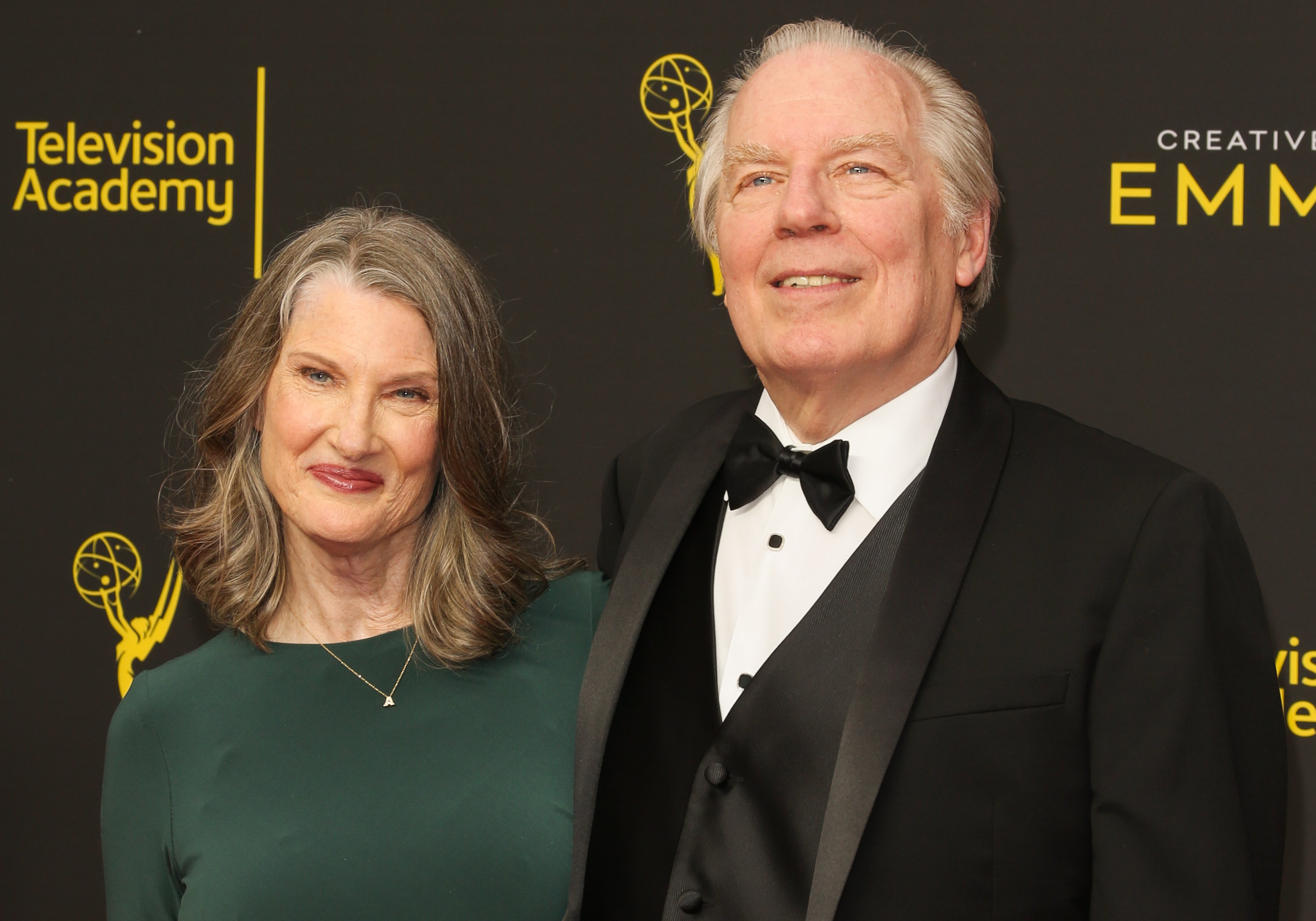 Actress Annette O'Toole and Actor Michael McKean on September 15 2019 in Los Angeles California | Source: Getty Images
O'Toole got emotional as she disclosed that at the time, she was trying to focus on bringing her kids to LA and getting them in school. Neither of them was looking for love, yet love had found them out of the blue.
Upon marriage on March 20, 1999, the couple integrated their four children into one adorable blended family. According to their 2008 interview with the Chicago Tribune, the couple was happily living in their LA house with O'Toole's youngest daughter Anna, then 20.
Fletcher, who was 23, lived at the house "about half the time," while Nell, who worked in regional theatre, stayed with them when she was in town. The eldest, Colin, worked part-time at Oregon Shakespeare Festival.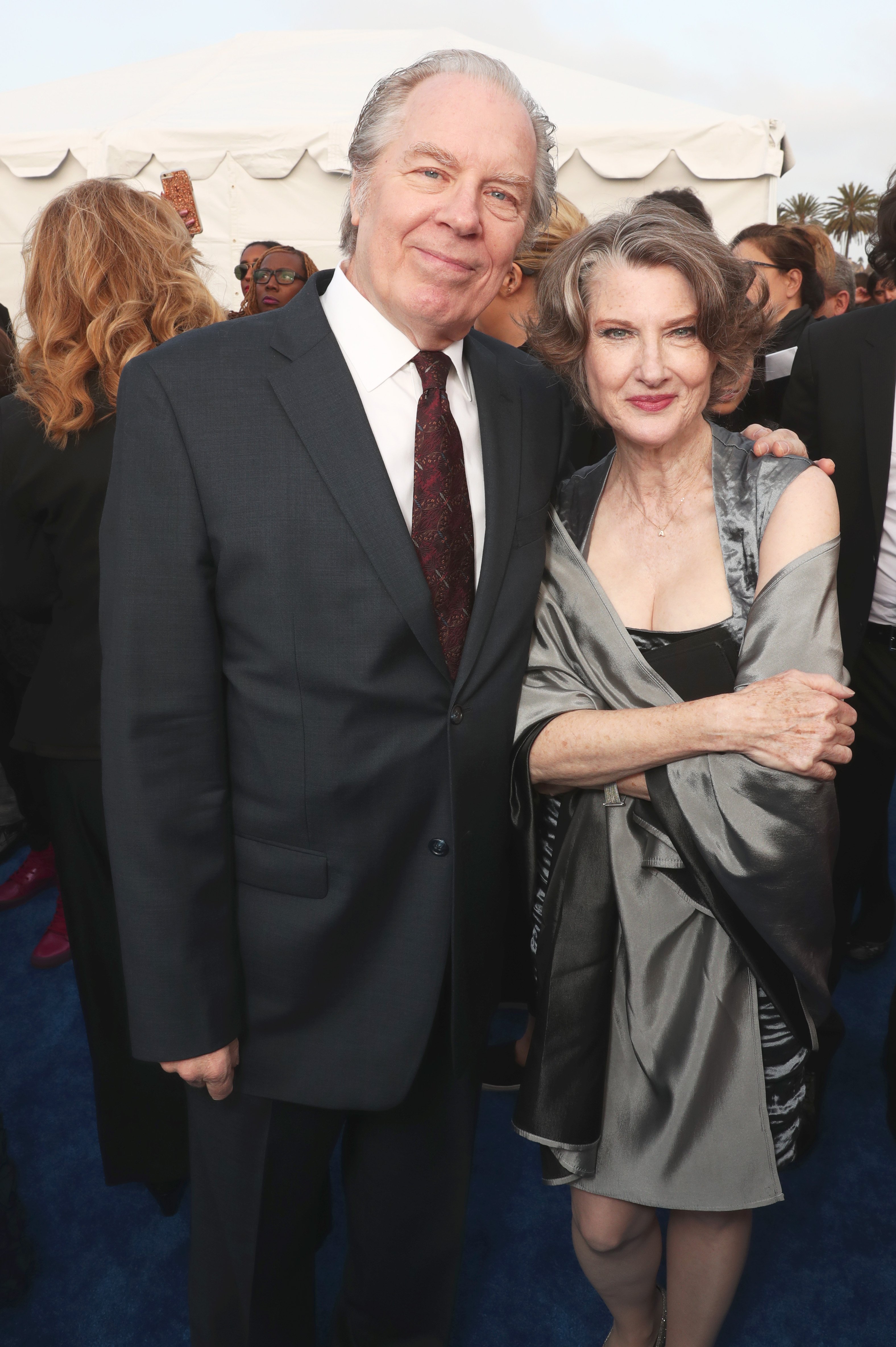 Actress Annette O'Toole and Actor Michael McKean on December 11 2016 in Santa Monica California | Source: Getty Images
Their LA house features four bedrooms and four bathrooms and has a one-bedroom, one-bathroom poolhouse where their daughter would often stay. O'Toole told the publication that their house was faux-Mediterranean, adding that:
"All decorating decisions have been left up to "the Fates."
The couple also sublet an apartment in New York City whenever needed, such as when McKean starred in "The Homecoming" on Broadway.
SUDDEN LOSS OF THEIR ELDEST SON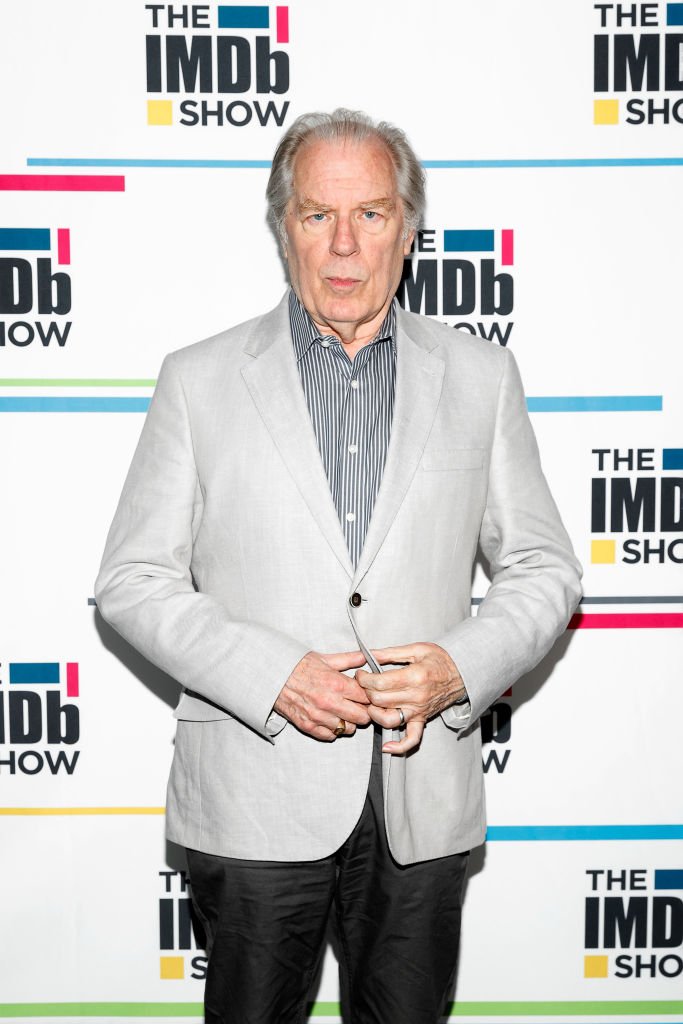 Actor Michael McKean visits 'The IMDb Show' on August 6, 2019 in Studio City, California. | Source: Getty Images
For years, McKean and his lovely bride's home was a fun place, filled with singing, dancing, and music. Unfortunately, the couple faced tremendous heartache with the devastating loss of their eldest son Colin.
Colin, then 36, was an actor and had appeared in "The Kiss," "Temptation," and "A Mighty Wind." In his spare time, he worked as a stagehand for the Oregon Shakespeare Festival in Ashland.
Sadly, in 2012, the rising star, who lived with his wife at Laurel Street, Ashland, passed away from a suspected accidental heroin overdose.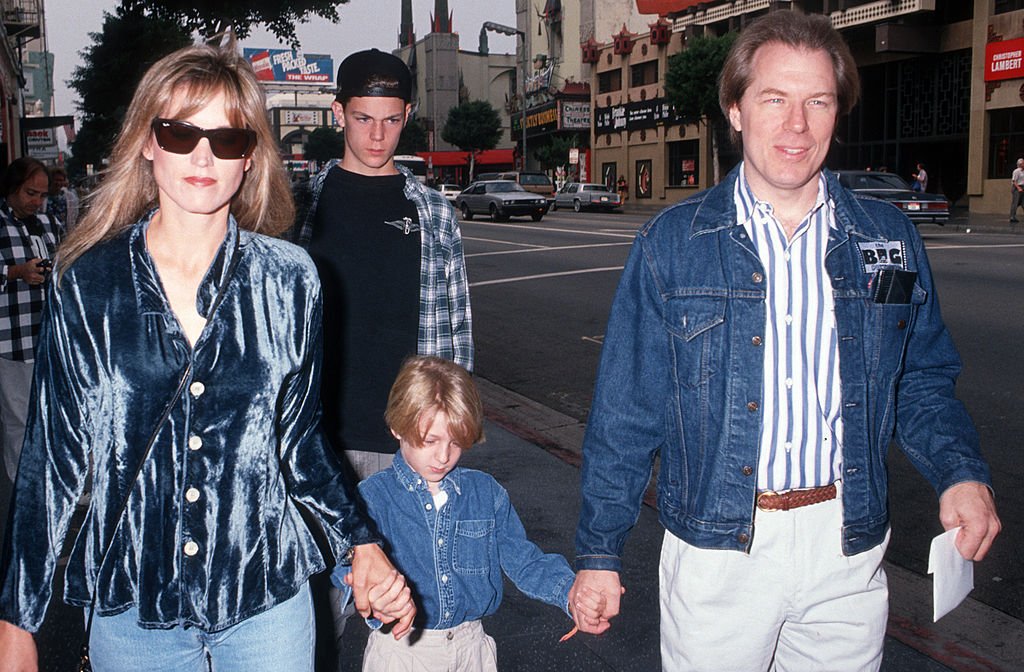 Susan McKean, Colin McKean and Michael McKean and young Fletcher McKean on November 10 1991 | Source: Getty Images
The police investigating his death shared that Colin's identity did not hold any bearing on the investigation. He also disclosed that the case was unusual as Colin had been one of two men to die of a suspected heroin overdose within 24 hours, all in the same area.
The second man, 34, was the son of a retired Ashland doctor. The police were still trying to identify if the men's deaths were, in any way, connected. While it must have been a devastating time for McKean and O'Toole, neither gave a public statement about the odd death of their son.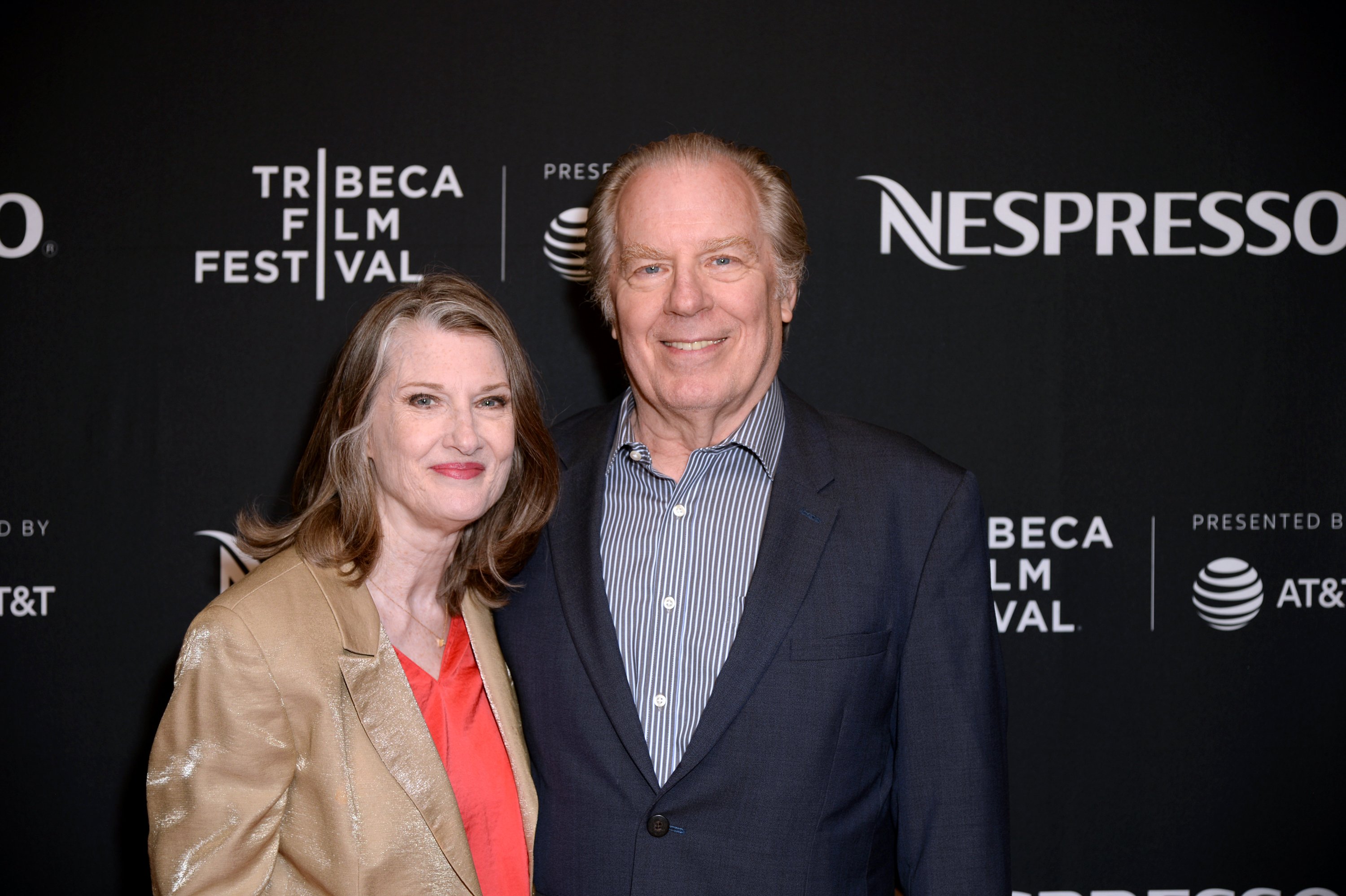 Actress Annette O'Toole and Actor Michael McKean on March 20 2019 in Beverly Hills, California | Source: Getty Images
While no one ever gets over the loss of their child, McKean and O'Toole have since slowly bounced back and are enjoying life to the fullest. Last week, the pair marked their 23 wedding anniversary with sweet tributes. McKean, 74, shared a photo of his wife with the caption:
"23 years ago, I married my best friend, and it is working out beautifully. Thanks for saying yes, @creamofwool."
They also enjoy doing projects together. In 2021, they starred in a reading of Murray Schisgal's "The Typists" before starring as Harold and Lillian in the Hollywood love story "Harold & Lillian."
McKean and O'Toole also co-wrote the Oscar-nominated song "A Kiss At The End Of The Rainbow" for the 2003 film "A Mighty Wind." The couple says they wrote the music for both the movie and themselves. They say the song is a tribute to their love.
Please fill in your e-mail so we can share with you our top stories!