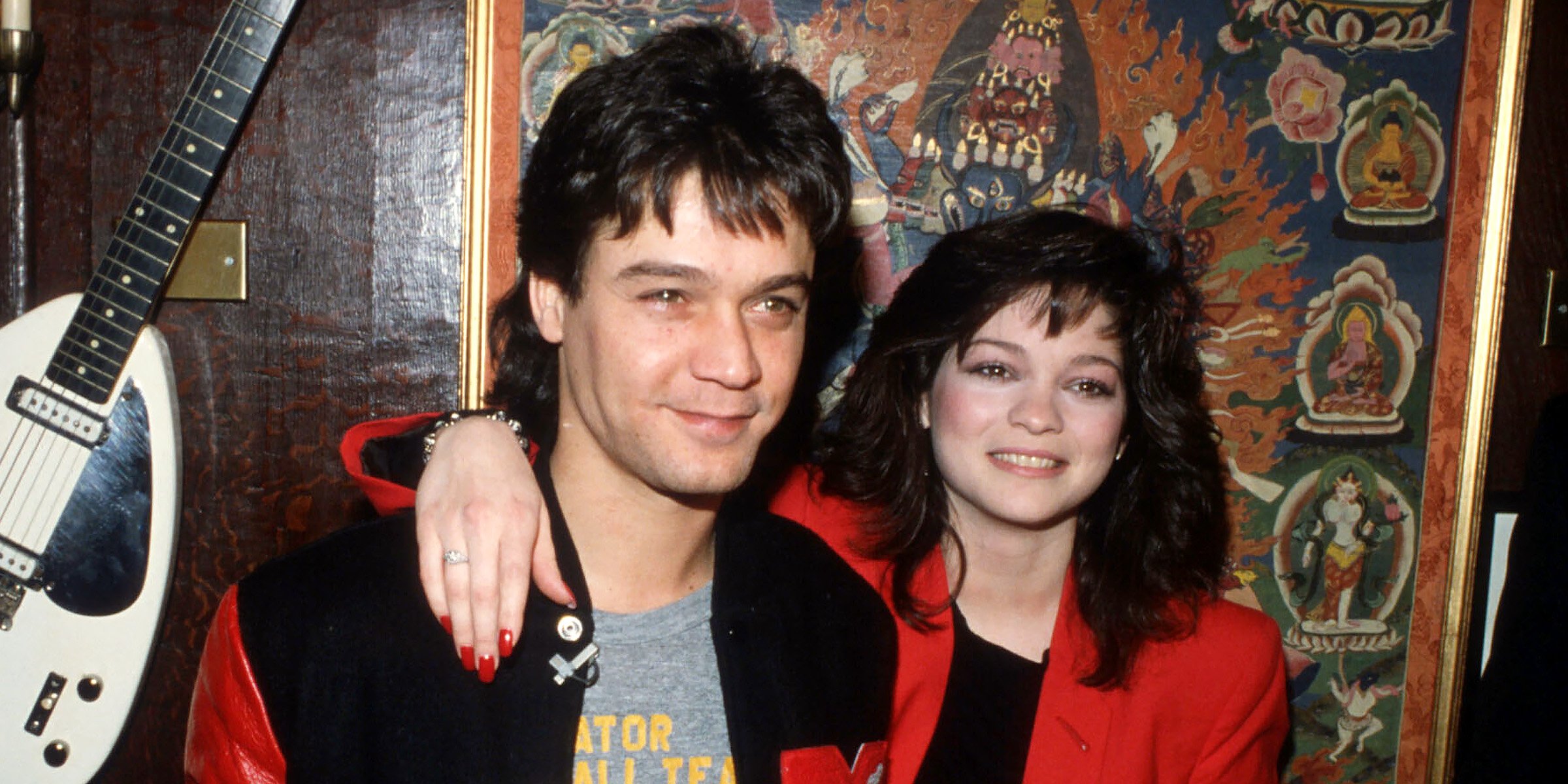 Getty Images
Valerie Bertinelli Was Unfaithful to Eddie Van Halen & Later Regretted It - They Split after 20 Years for Son
Being in a relationship with a rockstar is not a walk in the park, and Valerie Bertinelli knows it firsthand. She was married to Eddie Van Halen for two decades, and their divorce changed her life.
"One Day at a Time" star Valerie Bertinelli and Van Halen guitarist Eddie Van Halen had a tumultuous relationship filled with infidelities. They tried to make things work for their child's sake, but things didn't go as planned.
Eddie and Bertinelli divorced after being married for 20 years, and food became her coping mechanism. Since elementary school, she dealt with body-image issues, so gaining weight significantly impacted her life.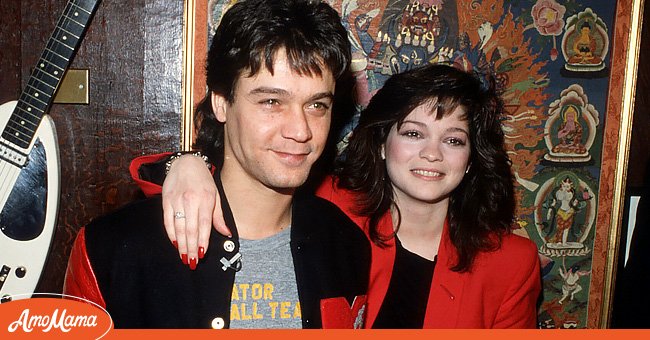 Eddie Van Halen and Valerie Bertinelli on February 18, 1995 in New York City | Source: Getty Images
In 1980, Bertinelli's brothers invited her to a Van Halen concert to use her celebrity status to get backstage. She wasn't too convinced initially, but she changed her mind after looking at a picture of Eddie.
They went to the concert and managed to get backstage. Once Bertinelli saw her future husband, she fell in love. Three days later, Eddie called her. They met again shortly after, and their love story began.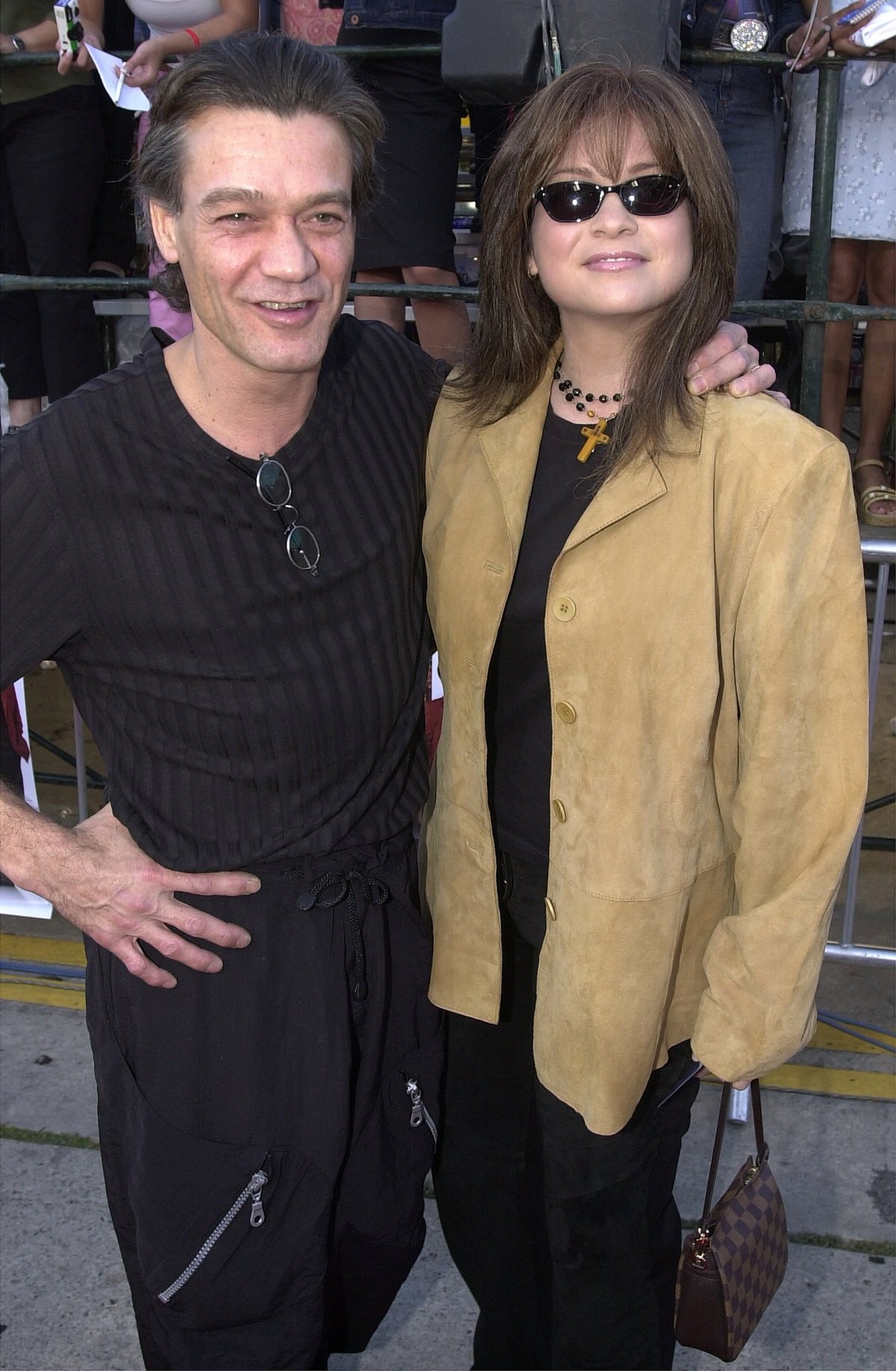 Eddie Van Halen and Valerie Bertinelli on July 17, 2001 in Los Angeles, California | Source: Getty Images
Eddie might have been a rockstar, but he was so respectful when they started dating that he insisted on sleeping in separate rooms. Bertinelli joked that he was the "good one," and she was the "bad one."
Bertinelli and Eddie's relationship moved quickly after sleeping together for the first time. They tied the knot in April 1981, just eight months after their first date. She was 20 years old.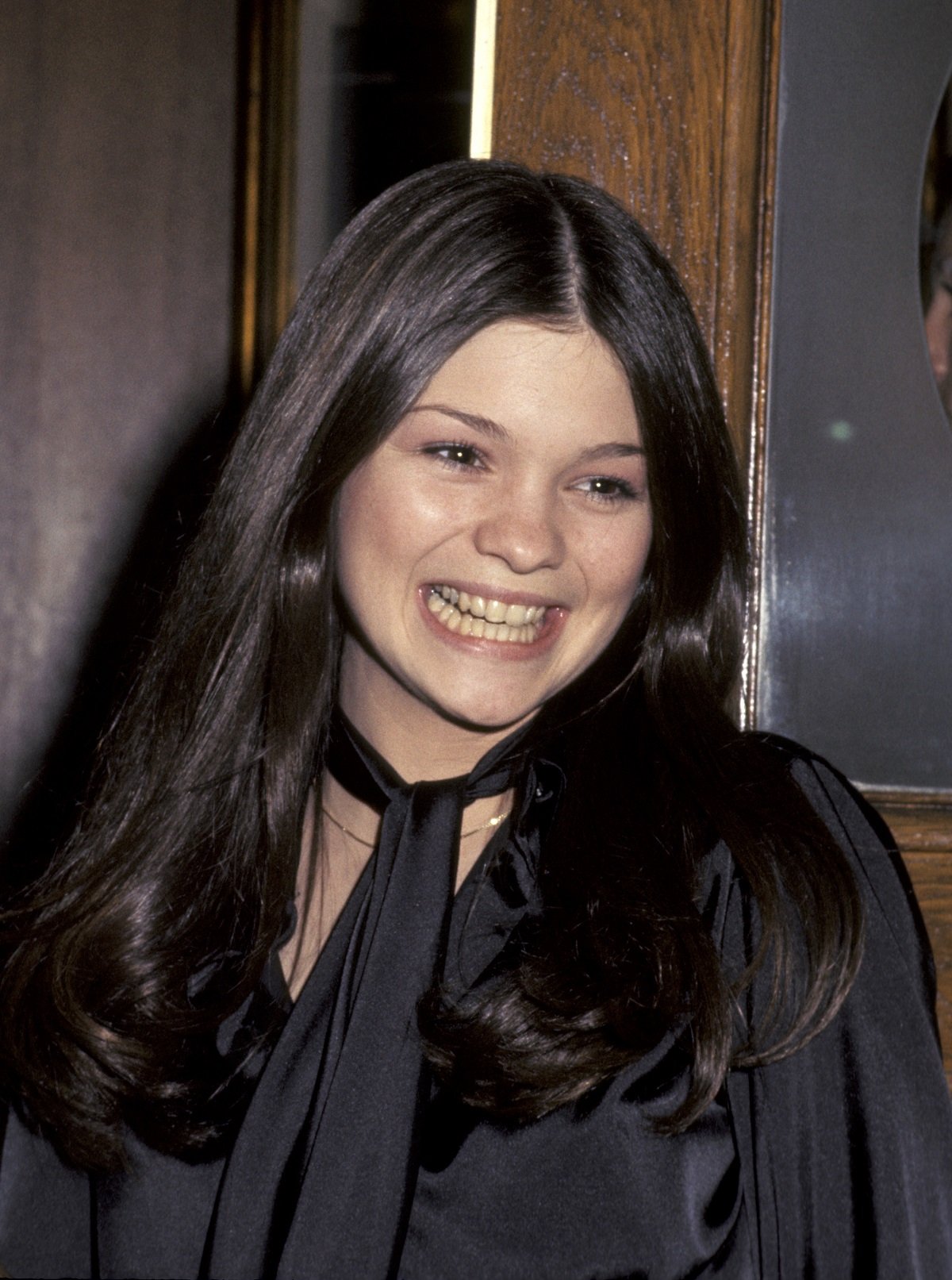 Valerie Bertinelli on February 25, 1979 | Source: Getty Images
But in retrospect, the actress admitted they were incapable of making long-term decisions because of their drug addiction, which was part of their relationship from day one.
After the ceremony, Bertinelli and Eddie had a wild night that ended like many others before and after – with Bertinelli passed out on the bed, still wearing her wedding gown, and Eddie sleeping in the bathroom.
[Bertinelli and Eddie's] son was one of the reasons they divorced.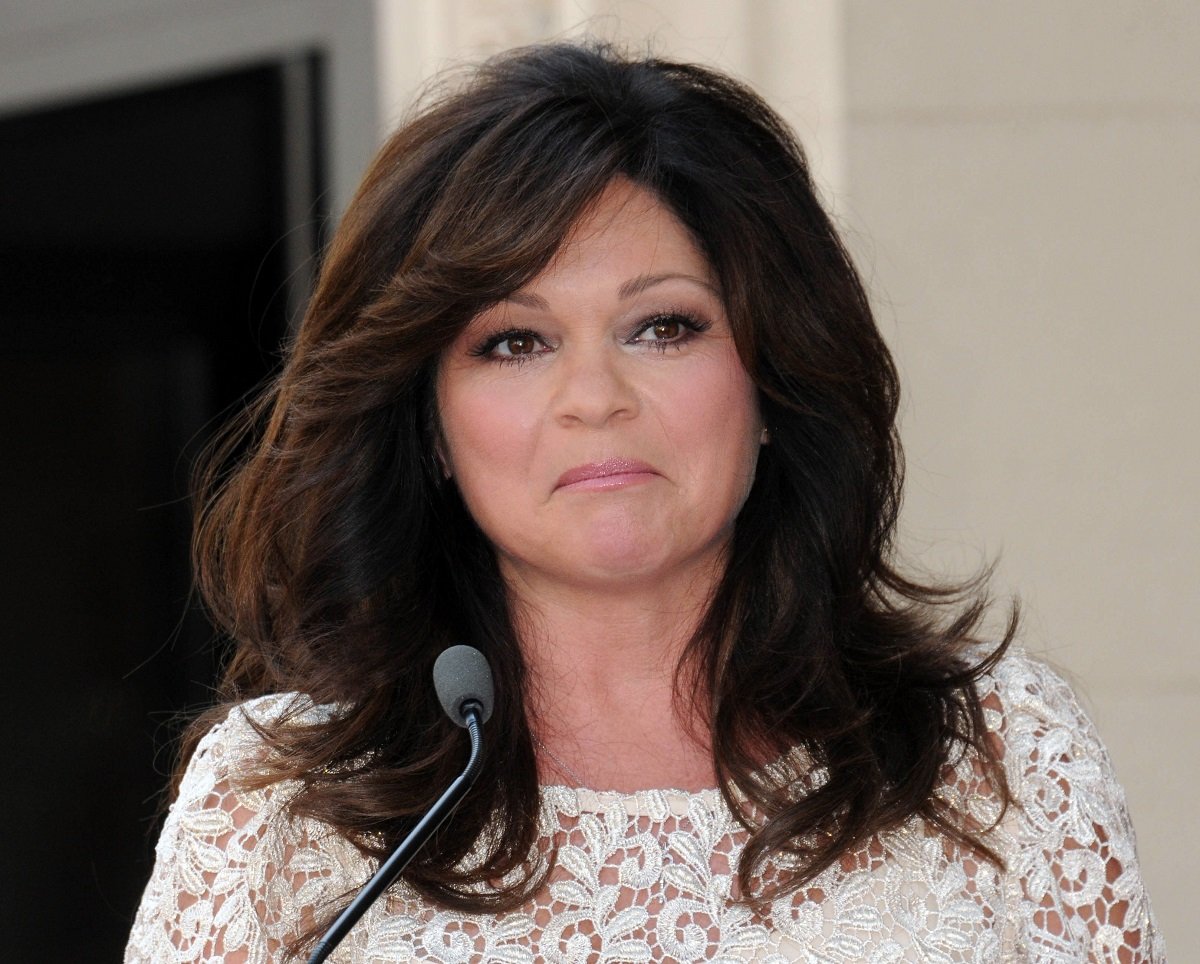 Valerie Bertinelli on August 22, 2012 in Hollywood, California | Source: Getty Images
Although Bertinelli described herself as the "bad one," she struggled to keep up with her husband's lifestyle. She would "destroy" her body when she was not working, trying to stay up late with him.
Bertinelli regretted her decision as soon as the sun came up and the birds started chirping the following day. Even after getting sober, the actress needed years before she could enjoy a sunrise and the sound of birds.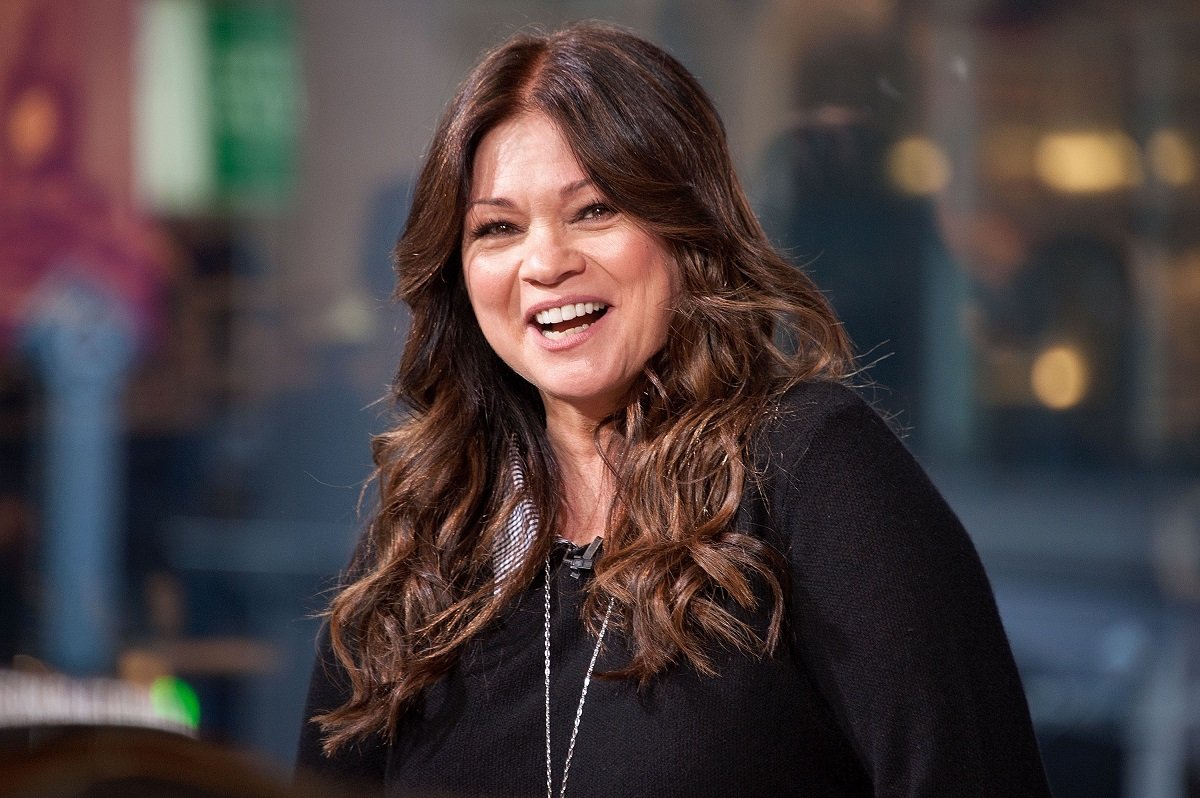 Valerie Bertinelli on November 4, 2015 in New York City | Source: Getty Images
It is essential to point out that they seemed to have a happy marriage, but the truth was completely different. Bertinelli admitted their relationship was sad as they couldn't connect because of their responsibilities.
They thought living under the same roof could help them create that connection, but it didn't. Eventually, Bertinelli discovered Eddie was cheating on her, but instead of breaking up with him, they went to therapy and seemingly solved their problems.
The actress admitted Eddie was not the only one to blame. Four years into their marriage, she cheated on him with one of her brother's friends. Bertinelli wanted to feel loved because she was not getting that at home, but she regretted it. She explained:
"What I should have done is dealt with the problems in our marriage, separated, and then if I want to go do something, I can. But it was a big, huge wrong choice."
Eddie maintained that she was the first to be unfaithful, and Bertinelli confessed that her guilt stayed with her for years.
After September 11, 2001, Bertinelli felt the need to reassess her life and decided to leave Eddie. At the time, their only son, Wolfgang, was already 16 years old. Their divorce became final in 2007.
The actress said she grew tired of hiding and thinking she didn't want the life she had. Bertinelli didn't want to keep treating Eddie "so badly," either, but their son was one of the reasons they divorced. She revealed:
"One of the many reasons that Ed and I split up is to give Wolfie a better vision of what two people who are supposedly in love treat each other like."
As expected, leaving her husband of two decades was tough. She found solace in food – especially jalapeño poppers. Bertinelli admitted those were some of the darkest days of her life, and she ate her way through them. At one point, she was a "hermit."
No matter what the distance is, I will be with you.
On October 6, 2020, Wolfgang announced that Eddie had passed away from cancer. He spent years fighting tongue, throat, and lung cancer. He was 65.
The actress admitted that their lack of experience was one of the many things that negatively impacted their relationship. Still, she believes Eddie was one of her "soul mates."
GIVING LOVE ANOTHER CHANCE
In 2011, Bertinelli gave love a second chance and married financial planner, TV producer, entrepreneur, and internet personality Tom Vitale. They met in 2004 and were married for ten years.
Bertinelli filed for legal separation in November 2021, sadly. She cited "irreconcilable differences" as the reason for the split and pointed out that their breakup had nothing to do with Eddie's death.
Apart from asking the court to consider their prenuptial agreement while handling their divorce, Bertinelli didn't want to receive or give spousal support.
WOLFGANG'S LIFE AFTER EDDIE'S DEATH
Nowadays, Wolfgang is 31 years old. To celebrate his 30th birthday in 2021, Bertinelli posted a video montage of family photos on Instagram, and Eddie appeared in a few.
He followed in his dad's footsteps and became a musician. After playing the bass in Eddie's band, he pursued a solo musical project called Mammoth WVH.
In "Distance," one of Wolfgang's songs, he included what he described as a mantra that makes him feel closer to his dad: "No matter what the distance is, I will be with you."
Please fill in your e-mail so we can share with you our top stories!