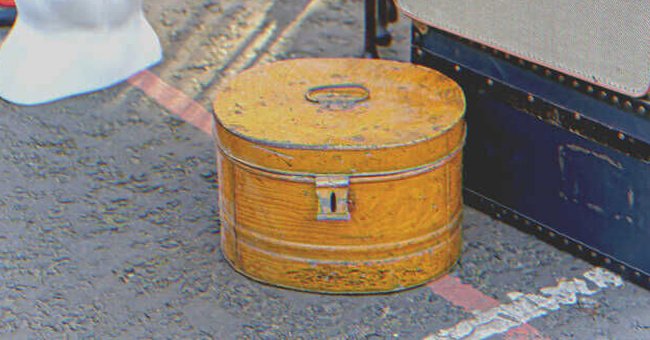 Shutterstock
While Digging in Her Backyard, Woman Finds a Chest and Only Opens It 3 Years Later — Story of the Day
A woman discovers a chest while digging in her backyard and forgets about it after hiding it from her husband. But three years later, she suddenly remembers it and decides to open it.
Lexi Owen was done. She was done telling her husband Thomas that he couldn't expect her to look after the entire house while all he did was lie on the couch, guzzling beer and binge-watching TV shows, and bragging about his meager wage which barely helped them make ends meet.
But Thomas was the type of husband who wouldn't budge. It was as if Lexi was a mad goat just ranting all day, her pleas and complaints falling on deaf ears. So she decided she would divorce him. But to do that, she needed money to protect herself and her triplet girls, as their modest house in the countryside belonged to Thomas.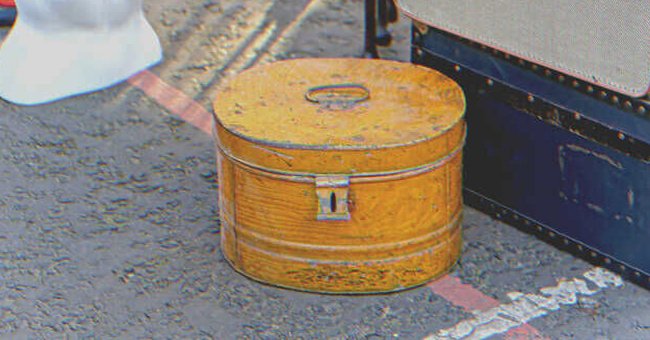 Lexi found a chest while digging in the backyard. | Source: Shutterstock
So she decided to create a mini-farm in their backyard, sell the crops to the city, and use the proceeds to pay for their divorce. She knew it would take time and patience, but it would be worth it.
Little by little, she began the process of digging in her backyard, and one day she found a chest – a circular-topped yellowish tin box with a latch, the paint of which had begun to peel in spots.
She took it out of the ground and began dusting it when she heard the sound of Thomas' car. He was back home, so she hurriedly took it and placed it in the basement under an old blanket, where no one could find it.
When Thomas spotted her walking around the house in filthy clothes, he made fun of her. "It looks like you're sick of creating that silly farm of yours. Accept it, Lexi, you're nothing more than a housewife. You'll starve to death if I don't bring money in this house."
"Oh, Thomas," Lexi retorted angrily. "You're a jerk! And all you can do is brag about your meager earnings. Just you wait! I'll make sure my daughters and I don't have to rely on an idiot like you!"
He gave a smirk. "OMG! I'm scared! My wifey will beat me with her tiny kitchen garden! HA! HA! HA! You wish, Lexi!"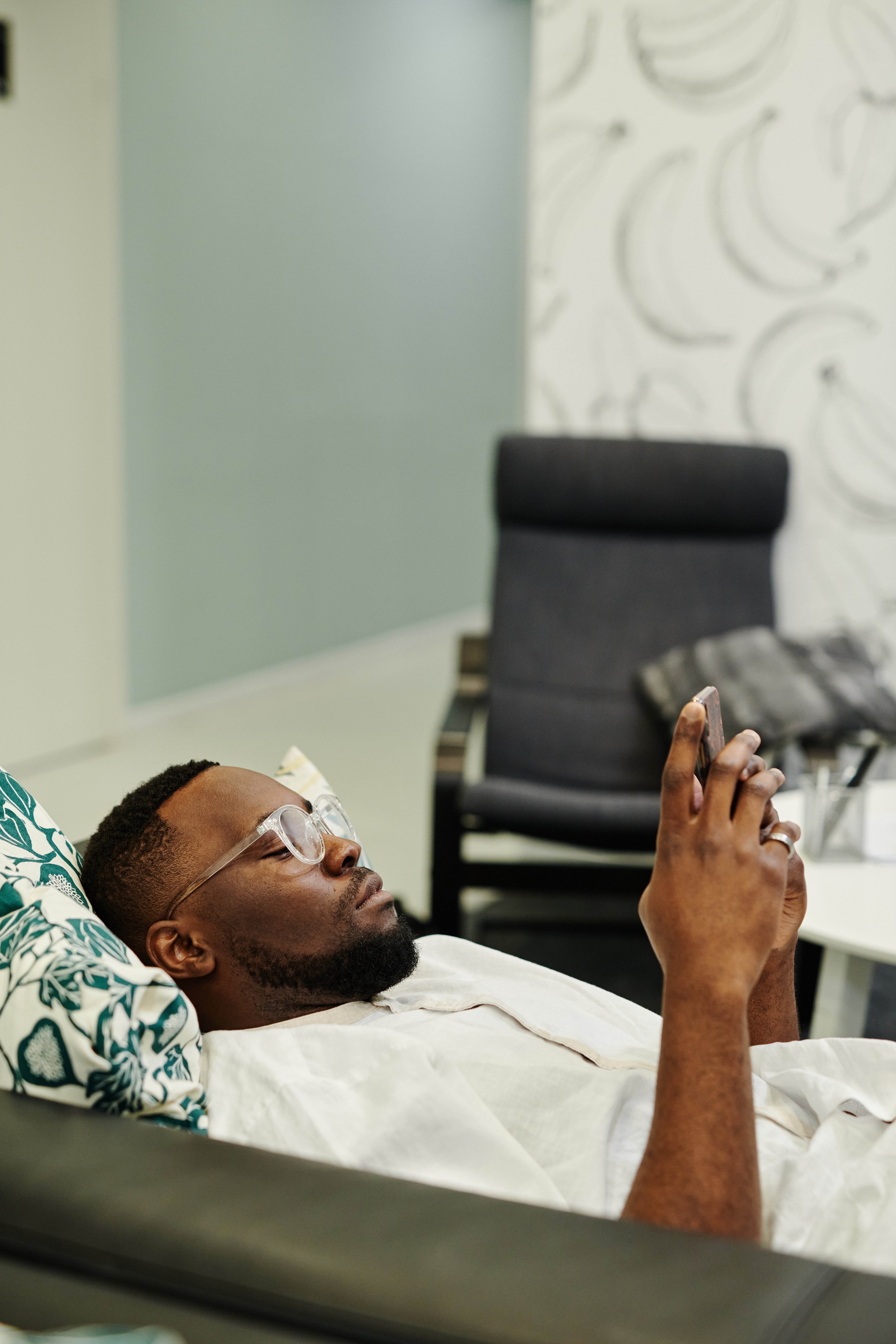 Thomas was a horrible husband who just lazed around the house. | Source: Pexels
Lexi knew it was fruitless to argue with Thomas about anything, so she walked away without responding. She proceeded to the backyard and picked up the shovel to continue digging when she saw a crumpled note near the patch of ground where she found the chest.
She picked it up to read it and discovered an odd inscription inside: "The later you open the chest, the more you'll get," it said.
At this point, Lexi was eager to open the chest and discover what was inside. She was bent on opening it but something terrible happened that day that kept her from doing so.
Lexi was putting some clothes in the washing machine when she smelled something strange coming from Thomas' shirt. It didn't take her long to realize it was perfume - a female's perfume, to be exact – and, more importantly, it wasn't the one she wore. In reality, it smelled more like lavender, and Lexi was allergic to them.
Is he cheating on me? Lexi was fuming in rage and crying at the same time. She knew Thomas was a slacker, but a cheater as well? She hadn't expected it, and a part of her refused to believe it. But her heart suggested otherwise.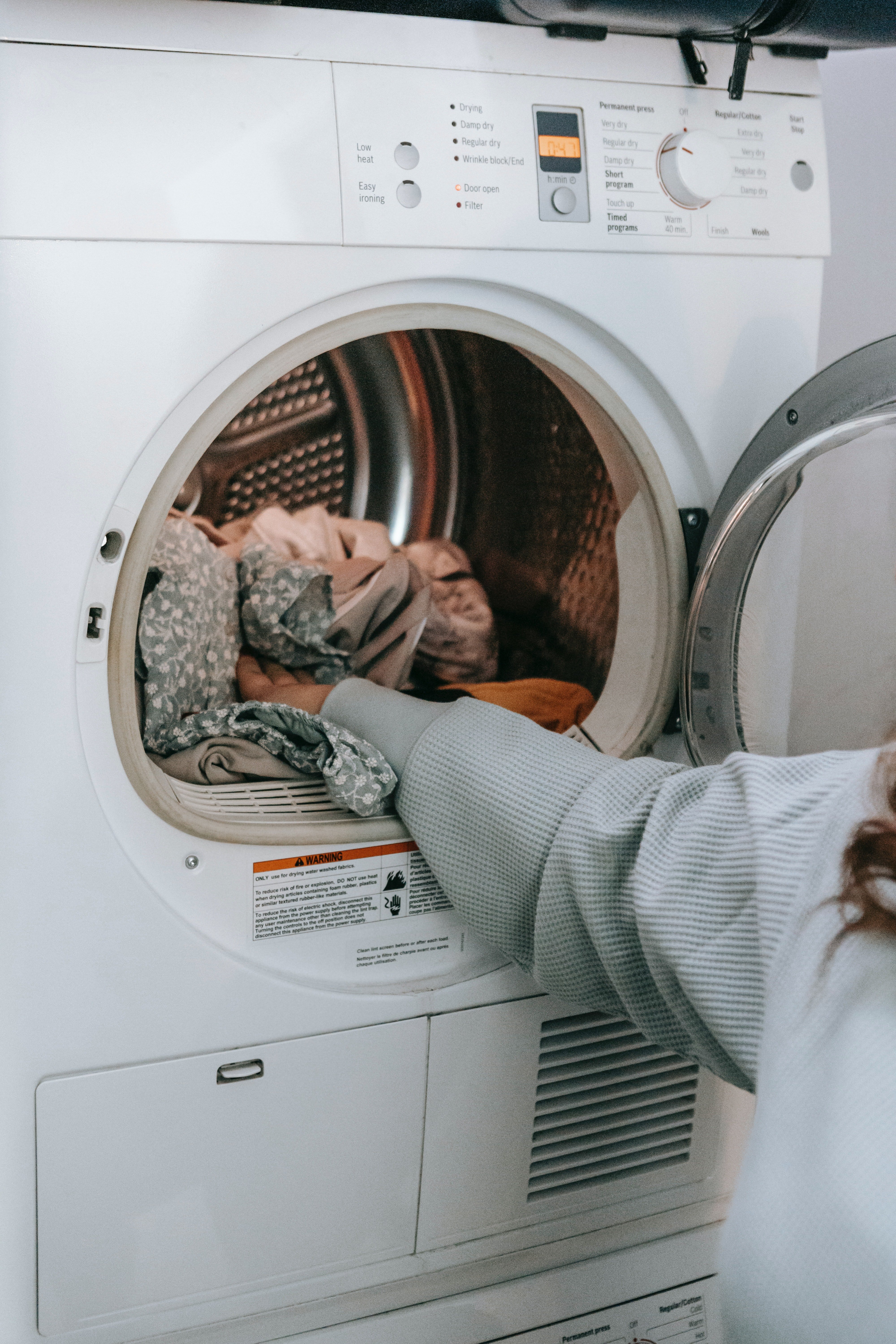 Lexi noticed something on Thomas' shirt while she was about to wash it. | Source: Pexels
So the next day, when Thomas left for work, she secretly followed him. That's when she saw them. Outside the animal shelter where he worked, Thomas was passionately kissing a brunette in his car. They were all over each other, and Lexi couldn't believe her eyes.
She cried on her way home that day, cursing herself for marrying a man like Thomas. But she resolved not to let him off the hook, so she confronted him when he returned home that evening. "I noticed you with that hoe, Thomas! You're sleeping with her, aren't you? Don't you feel ashamed of yourself?" she screamed.
"So?" Thomas laughed hysterically. "She's hot, and she's rich... She's the daughter of the animal shelter's owner."
"You're the father of three daughters, Thomas! And you have the audacity to say that so casually?"
He laughed. "Oh, come on, darling. I need you too. I need someone to look after our children so that I can live my life peacefully. So I don't hate you, Lexi. Don't feel bad!"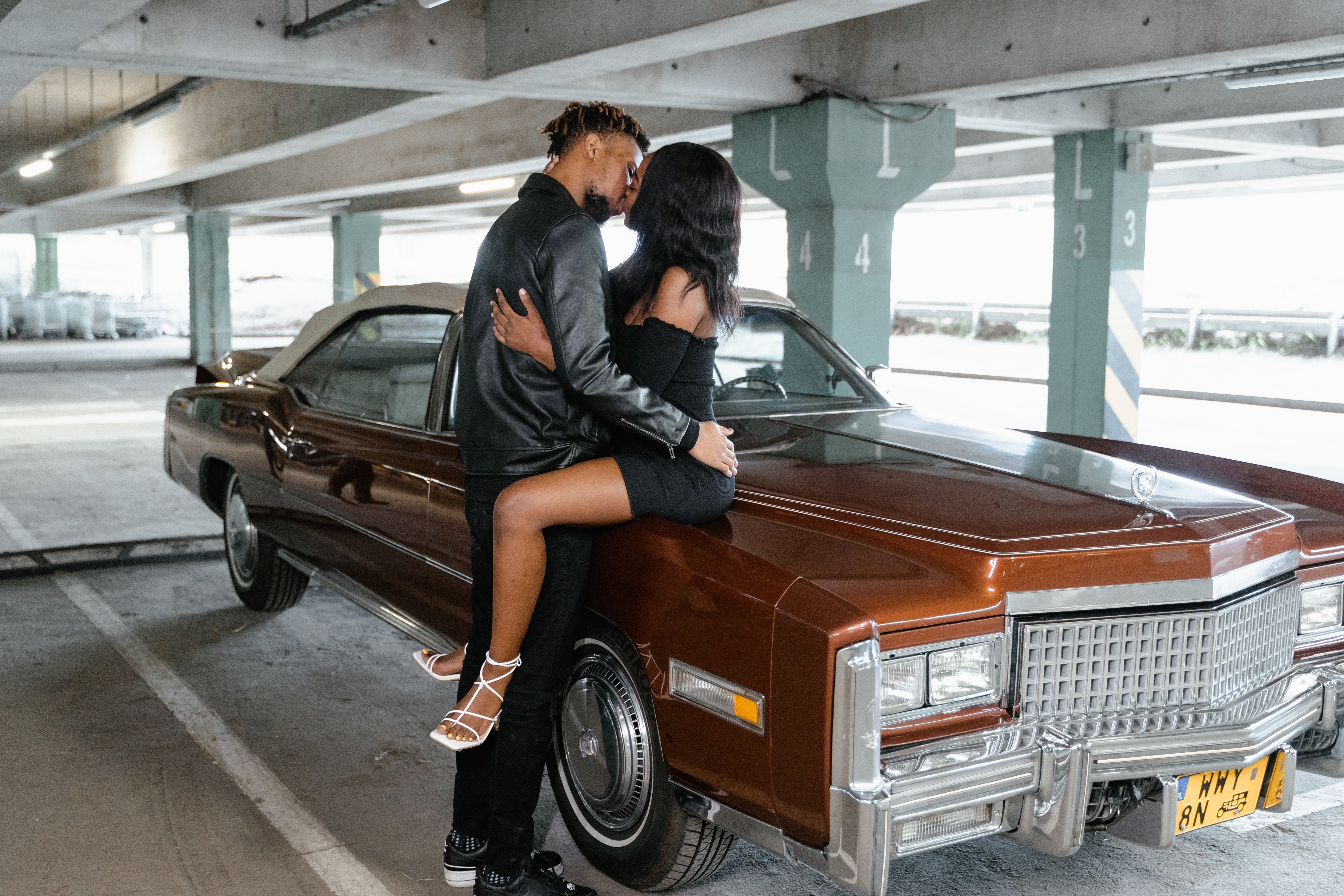 Lexi found out Thomas was cheating on her. | Source: Pexels
Lexi's jaw dropped to the floor when she heard that. "I can't believe I married a man like you, Thomas! You're not even human! You know what, it's over! I'm divorcing you! I'm going to the lawyer first thing tomorrow!"
"Sure, sure... As if you have the guts to do something like that!"
But Lexi wasn't joking. She actually filed for divorce, which came as a shock to Thomas. As a result, he did all he could to make Lexi's life more difficult, claiming he would not divorce her and force her to work as a servant around the house for the rest of her life!
But three years down the line, Lexi was free. Though it took time, money, and patience – such as enduring his mockery while she worked at her mini-farm and sold the proceeds herself, or caring for their kids and managing the cooking and cleaning while Thomas did nothing but lie on the couch and drink beer – she eventually exposed his infidelity in court and won.
In fact, she even got a more significant share of their countryside home, but she decided to put her share for rent and move with her daughters to a new home.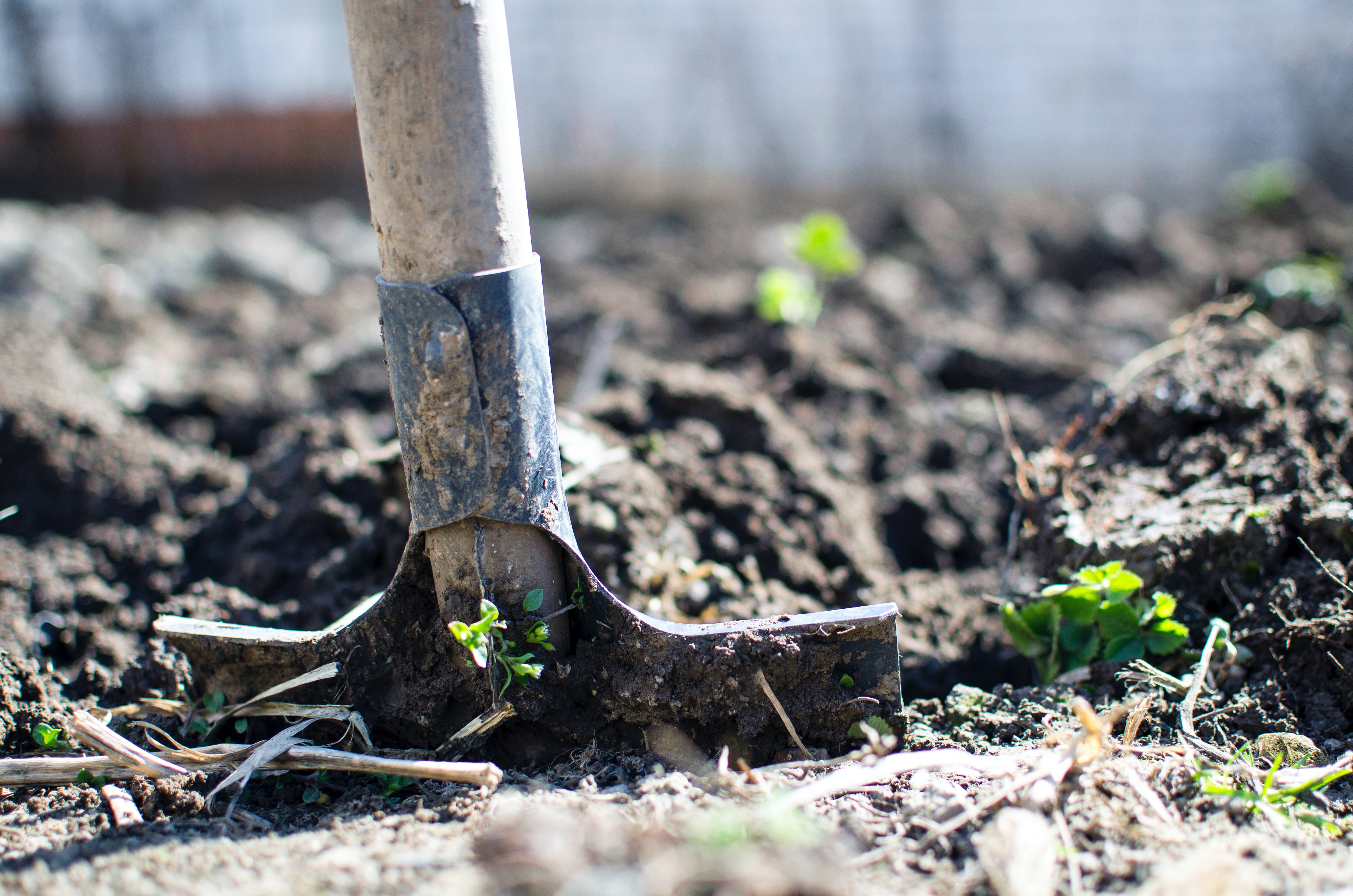 Lexi remembered the chest she'd found while digging in their backyard. | Source: Pexels
One fine morning, she was cleaning the basement before moving out when she found the chest again. She had completely forgotten about it due to the turmoil she'd been through the past years. But when she saw it, she couldn't help herself. She opened it to discover what was inside.
When the almost corroded latch on the front popped open, she found a white bag wrapped with a rope inside. She hurriedly untied the rope and couldn't believe her eyes when she found jewels and gold coins inside.
Lexi's eyes widened in surprise. "Oh my goodness! Is this all real gold?"
She was so ecstatic about her discovery that she hid it in her purse and immediately brought it to a jeweler to have it appraised. And the jeweler, well, he had a lot to say.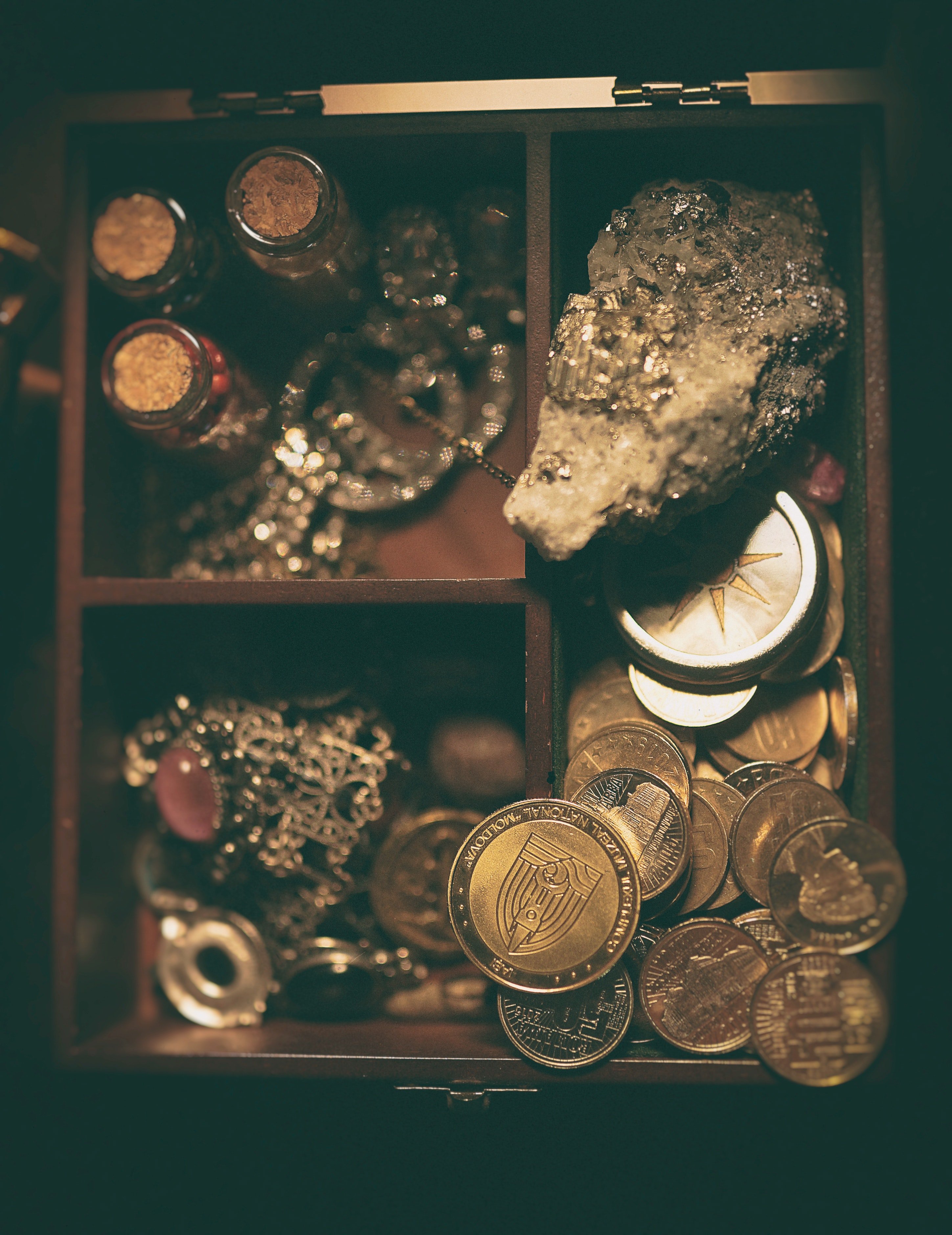 Lexi found gold jewelry and coins. | Source: Pexels
"What we're looking at, ma'am, is worth thousands of dollars," he said. "These pieces are intricately designed, antique and expensive. To be honest, if you preserve it for a few more years, you might be able to sell it at an auction because these designs are rare."
When Lexi heard those words, she remembered the note she'd found. "The later you open it, the more you'll get."
It was true, but the jeweler was wrong about them. At the auction, those pieces were sold at $3 million and not just a few thousand dollars.
Lexi and her girls never had to worry about anything again after that. They relocated to a bigger house and led a more comfortable life. However, she vowed never to abandon the mini-farm she'd built over the years since it was there that she discovered the chest – the treasure that changed her and her daughters' lives forever.
What can we learn from this story?
Karma will catch up with you. Thomas got what he deserved while Lexi and her daughters lived happily.
Life surprises you when you least expect it. Lexi could have never thought she'd come across a random chest and find jewels in it that would be sold for millions.
If you enjoyed this story, you might like this one about an 84-year-old mother who taught a "savage" lesson to her children after announcing she was moving to a nursing home.
This account is inspired by our reader's story and written by a professional writer. Any resemblance to actual names or locations is purely coincidental. All images are for illustration purposes only. Share your story with us; maybe it will change someone's life. If you would like to share your story, please send it to info@amomama.com.
Please fill in your e-mail so we can share with you our top stories!