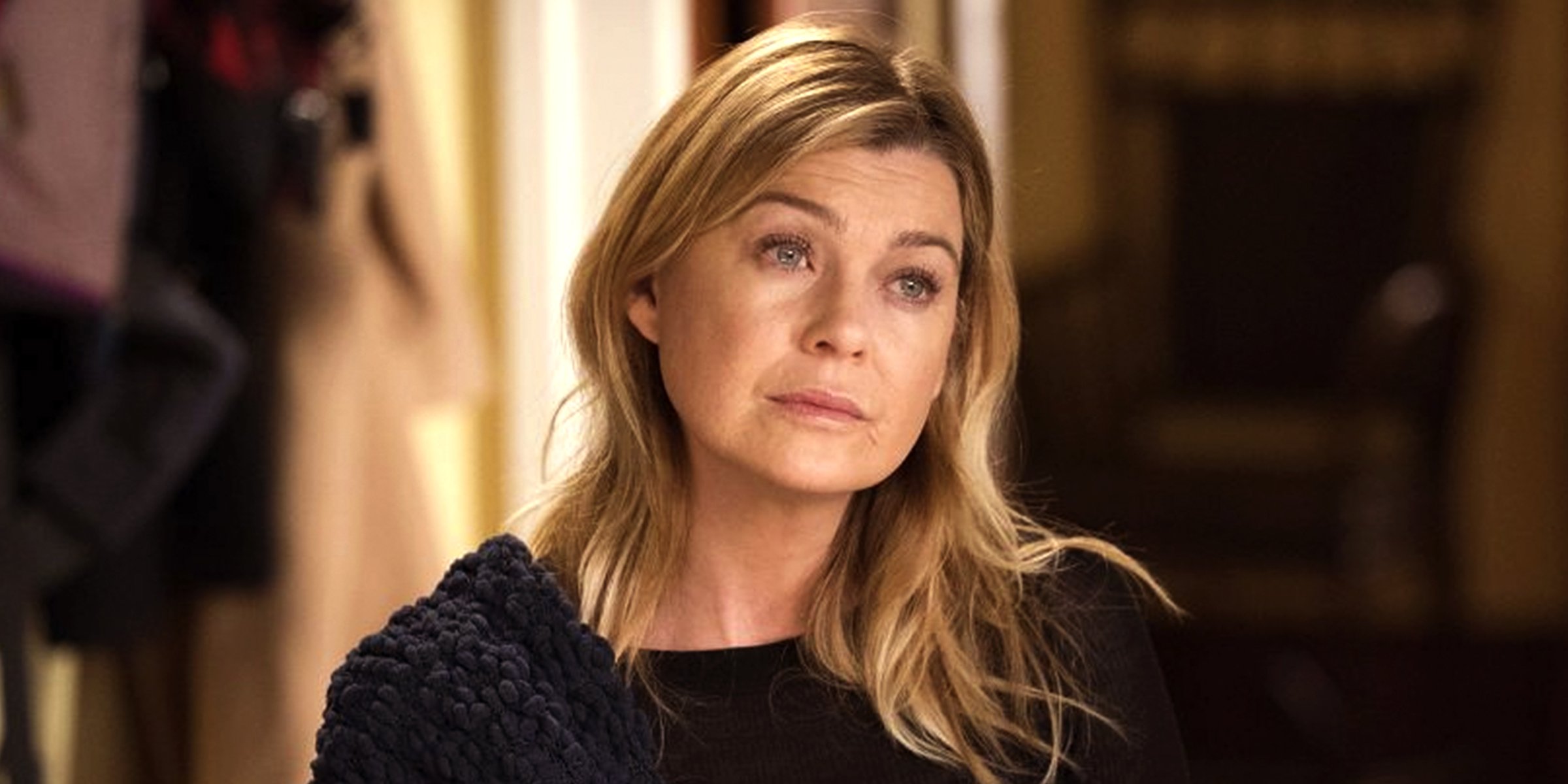 Getty Images
Ellen Pompeo's Revelation That She Was the Mom of Her Biracial Kids Once 'Scared' a Little Girl
Actress Ellen Pompeo has been vocal about her marriage and three biracial children. She once shared how she scared a little girl when she revealed that her children were from a different race from her.
Ellen Kathleen Pompeo was born in Everett, Massachusetts, on November 10, 1969. She made her major debut in 2002 on "Moonlight Mile" alongside Susan Sarandon. Between 2002 and 2003, she starred in the wildly popular films "Catch Me If You Can" and "Old School."
Before starring as Dr. Meredith Grey on the hit television series "Grey's Anatomy," Ellen auditioned for another series called "Secret Service," which was never picked up by any television network.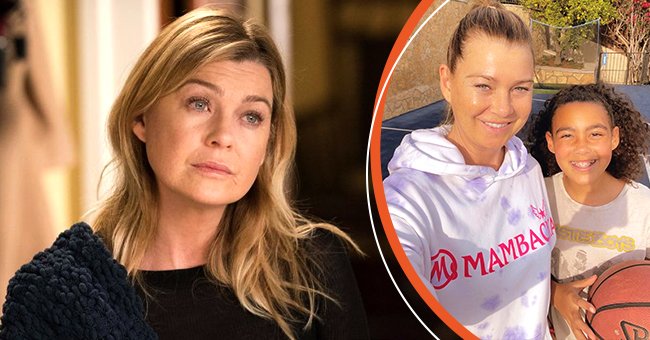 Ellen Pompeo as Dr. Meredith Grey on the series "Grey's Anatomy," Ellen Pompeo with her daughter, Gigi. | Source: Getty Images/Ellen Pompeo
ELLEN'S MARRIAGE TO CHRIS IVERY
Ellen met record producer and writer Chris Ivery in 2003 at a supermarket in Los Angeles. They soon realized that they grew up within 10 miles of each other in Boston but never met until as adults in California.
They had a platonic relationship for six months until one day; she suddenly felt different about him. Three years later, Chris proposed to Ellen with a 3.5-carat diamond ring, and she decided they would marry in secret eventually.
A year later, they got married in New York City. "We flew out on a redeye Thursday night. Friday morning, we woke up, went to City Hall, had the wedding really quick, and then we went to Lupa for lunch after," Ellen said. They had each other to themselves all weekend as per her wishes.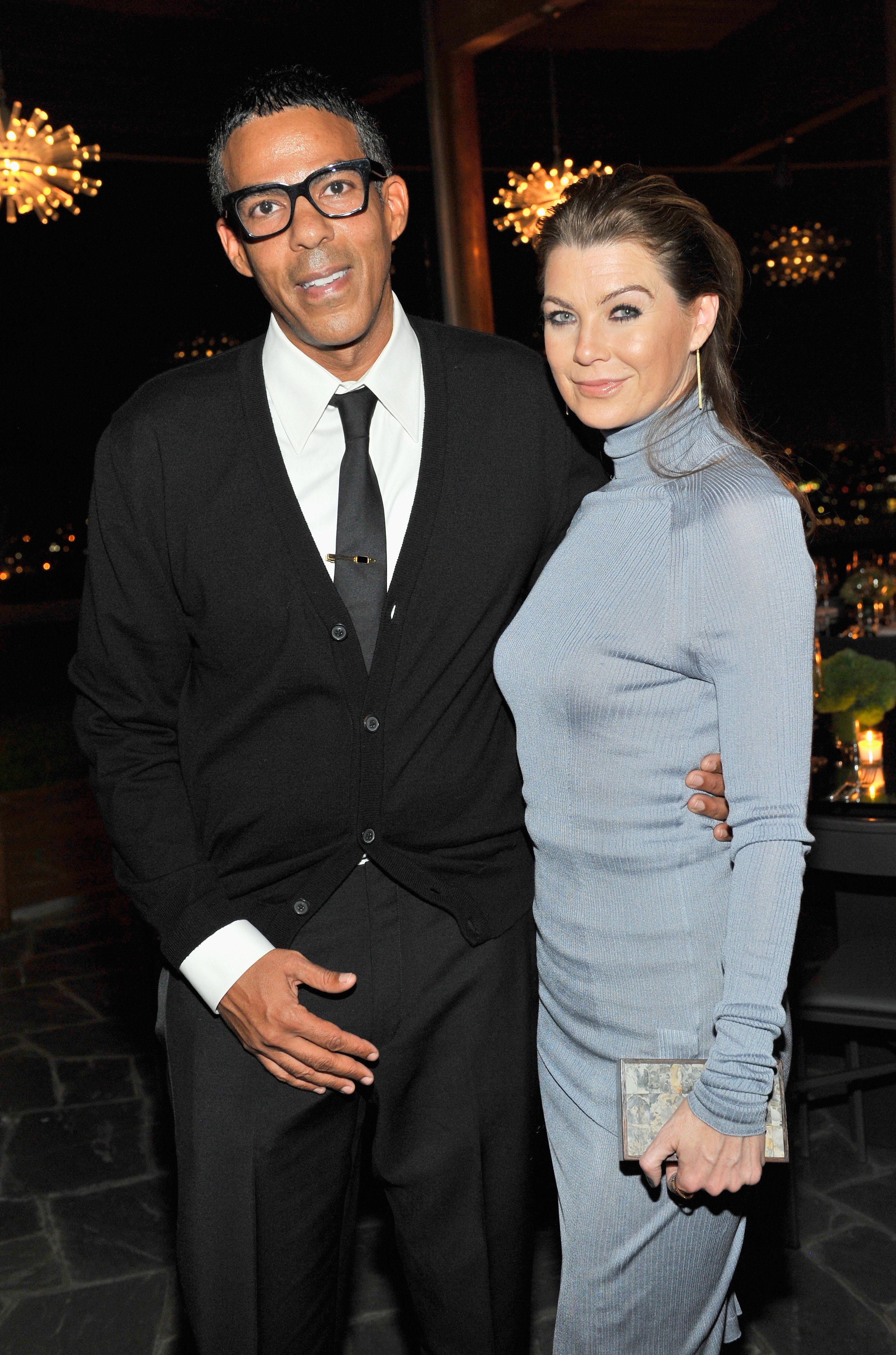 Actress Ellen Pompeo and Chris Ivery attend a private dinner hosted by VOGUE on November 5, 2014. | Source: Donato Sardella/Getty Images
Chris has worked as a music producer for over 20 years and even co-wrote Rihanna's hit song "Cheers (Drink to That)." He decided to branch out of the music industry and launched a clothing line named "STLA" in 2019.
Throughout their marriage, they have had three children together. Stella Luna was born in 2009, and their second daughter, Sienna May, was born in 2014 via surrogate. The youngest and only son is Eli Christopher, born in 2016.
OPENING UP ABOUT RAISING BIRACIAL CHILDREN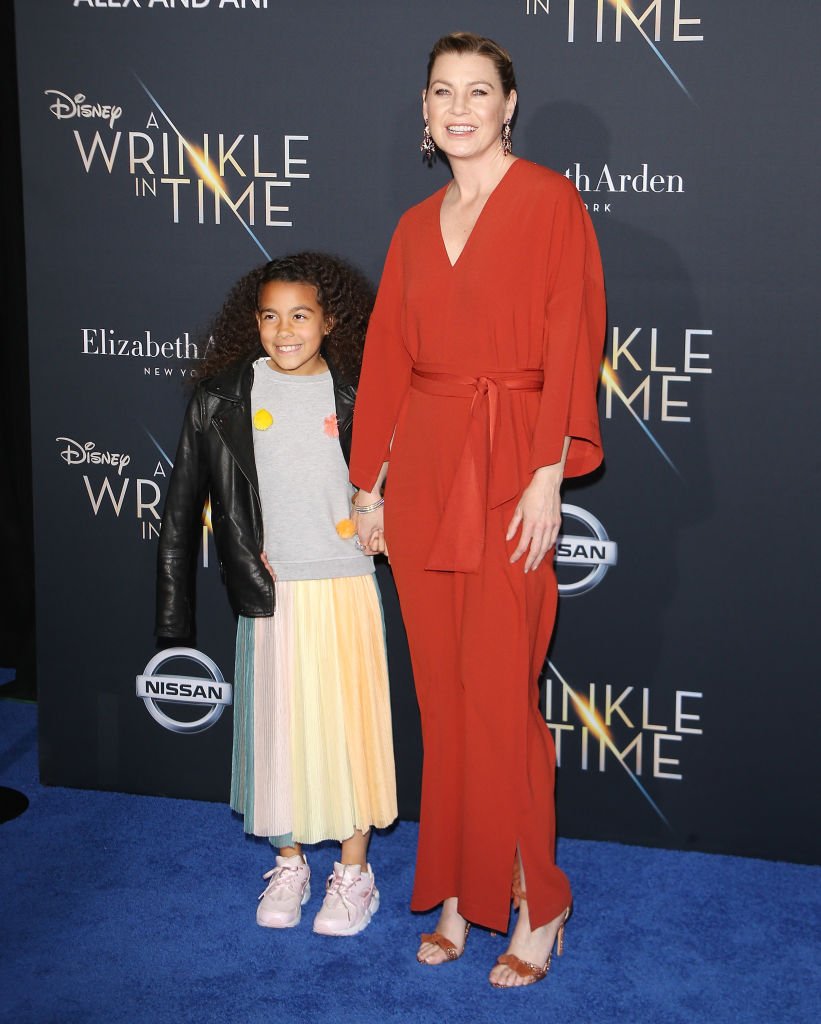 Ellen Pompeo and her daughter arrive at the premiere of the film "A Wrinkle in Time" at the El Capitan Theater on February 26, 2018. | Source: Michael Tran/Getty Images
On an episode of "Red Table Talk," Ellen opened up about her experience of raising biracial children. She mentioned the challenge of not knowing how much to say to them and how much not to. She also shared a story of how she shocked one of her children's friends when they found out she was white. She said:
"...I introduced myself and I said, 'I'm Stella's mom,' and she looked at me and she was, like, almost scared, and then she went right to Stella and she said, 'That's your mom? I thought that was your mom [and pointed to the nanny]."
She added that it broke her heart when she realized that her daughter's friend looked scared of her. But also that her experience of being in her house would hopefully teach her that not all white people were the same. On the show, she also spoke about she feared that her children would be discriminated against because of the color of their skin.
BEING A PROUD PARENT WHO CELEBRATES HER CHILDREN
Ellen has been vocal about her consistent attempts to reinforce her children's confidence in their race. "My daughters are black, so it's very important to me that they see a lot of images of beautiful, powerful, strong black women," she said.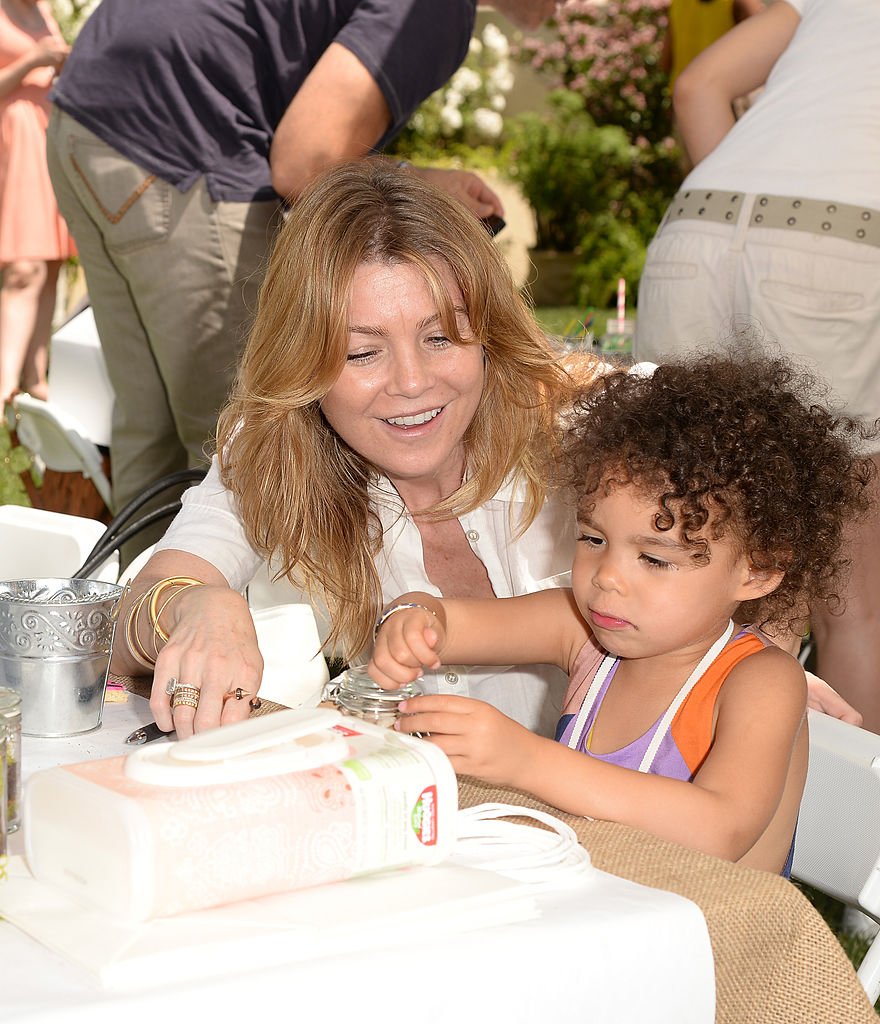 Actress Ellen Pompeo and her daughter Stella Ivery attend the "Baby2Baby" mother's day garden party on April 27, 2013 in Los Angeles. | Source: Jason Merritt/Getty Images
She added that she ensured that magazines with black celebrities on the cover were always in her house and that when tennis stars Venus and Serena Williams were on TV, their children watched their games.
"As moms and dads, we have the responsibility to expose our children to all different types of people, just to show them the differences in the world," she said. She admitted that she made mistakes as a parent, but she continued to learn.
Ellen also opened up about teaching her children the importance of giving back to people in need. She brought her daughter to the "Baby2Baby" Halloween-themed event, where diapers, clothing, food, backpacks, school supplies, and many more products were distributed at a drive-through event.
She spoke about the importance of being careful what parents say to their children and added that bringing her daughter to the event would help show her that she could make people's day better by giving back.
DEALING WITH THE BACKLASH OF CELEBRATING BLACK CULTURE
In 2016 Ellen tweeted about how she had become a target of racism. The tweet read: "You do realize...being married to a black man and having black children can make you a target from racist white people, right? That's a thing."
She added that she had always received many replies of threats from white people every time she released posts celebrating anything related to black culture. "Me sticking up for, and celebrating black people, doesn't make me anti-white," she said.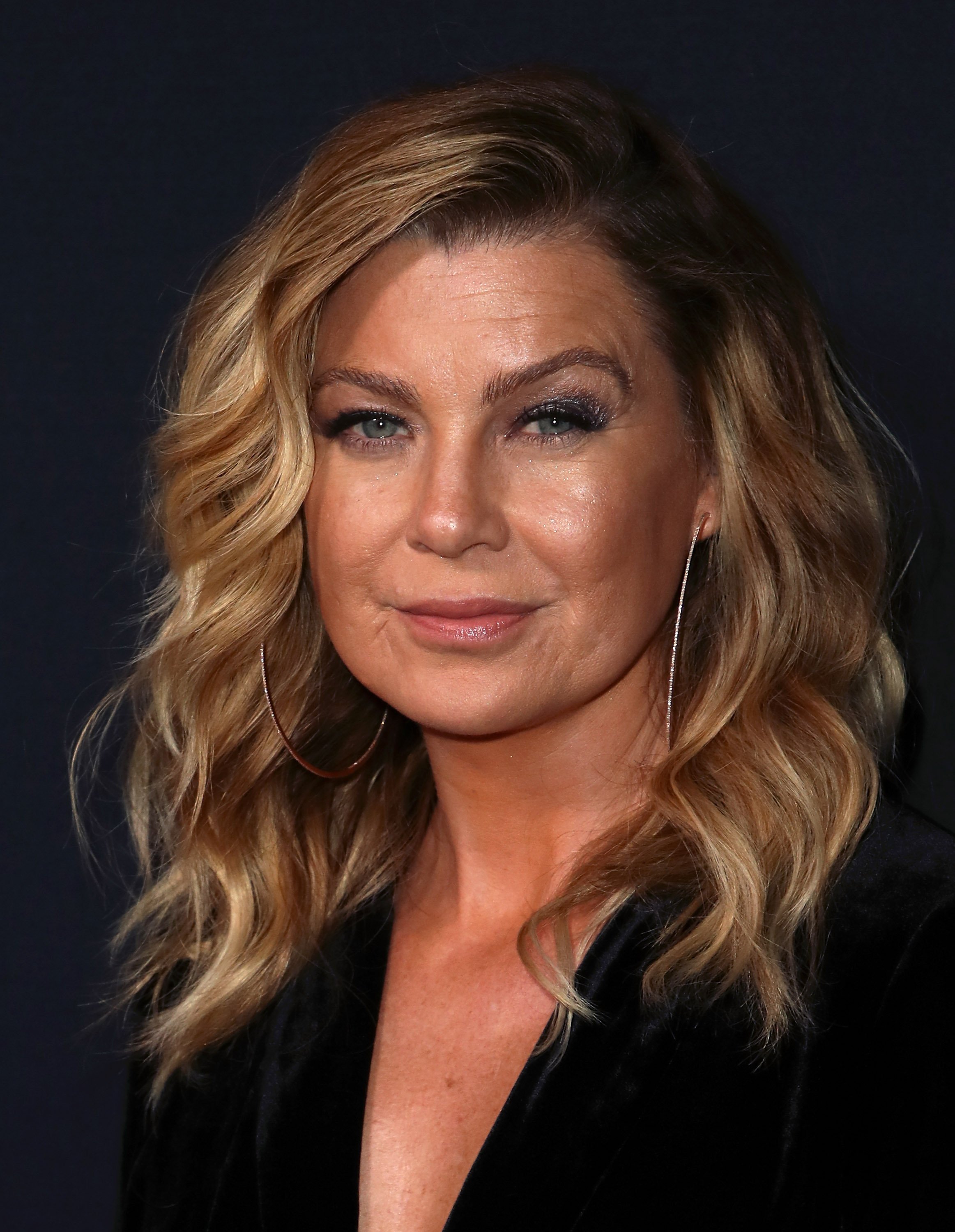 Actress Ellen Pompeo attends the 300th episode celebration of the series "Grey's Anatomy" on November 4, 2007. | Source: David Livingston/Getty Images
But Ellen received backlash for speaking out against a documentary featuring a white supremacy group known as the KKK. When the network "A&E" canceled the documentary, she posted an emoji of a black fist emoji representing black power. She was subsequently criticized for appropriating black culture.
"If you call me a white b— then isn't that judging me on the color of my skin? Why can't I help a victory for black people because I'm white?" she argued. But Ellen wasn't deterred by the backlash as she continues to speak out on raising her children to be proud of their biracial identity.
Please fill in your e-mail so we can share with you our top stories!