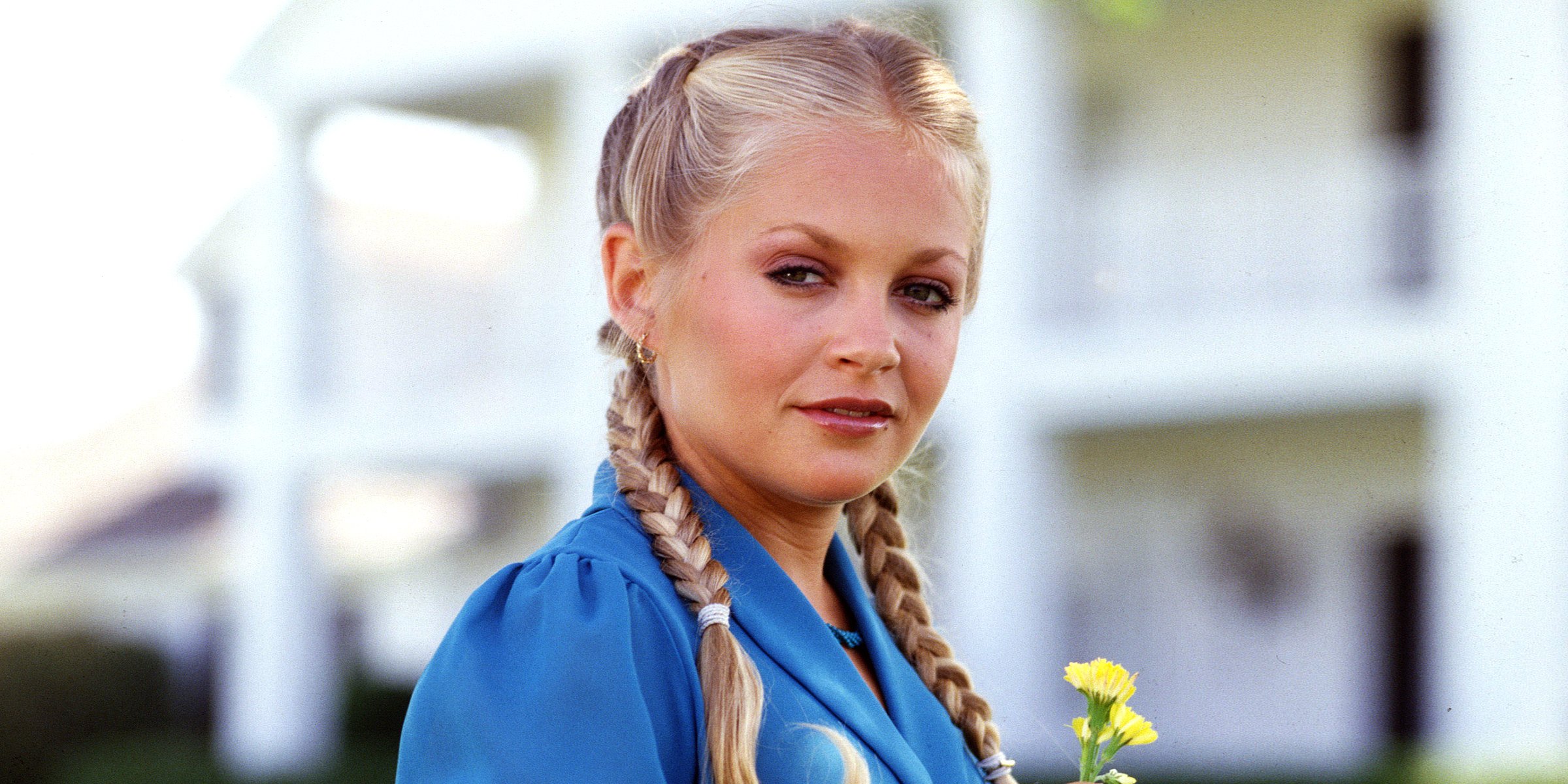 Charlene Tilton | Source: Getty Images
'Dallas' Star Charlene Tilton Never Knew Her Dad & Left Ill Mom at 15: 'I Can't Live like This'
Charlene Tilton was raised by an irresponsible and sick mother and never knew who her father was. As a teenager, she could no longer deal with her mother's illness and chose to leave for good.
Many people probably recognize Charlene Tilton the most for her role as the happy-go-lucky Lucy Ewing in the soap opera "Dallas." Despite the silver-spoon background that her character has on the show, the actress's reality was far different.
In contrast, Tilton had quite a difficult childhood, unlike what most people would've assumed. As a teenager, the future star had to make tough decisions, like when she had to leave her mother.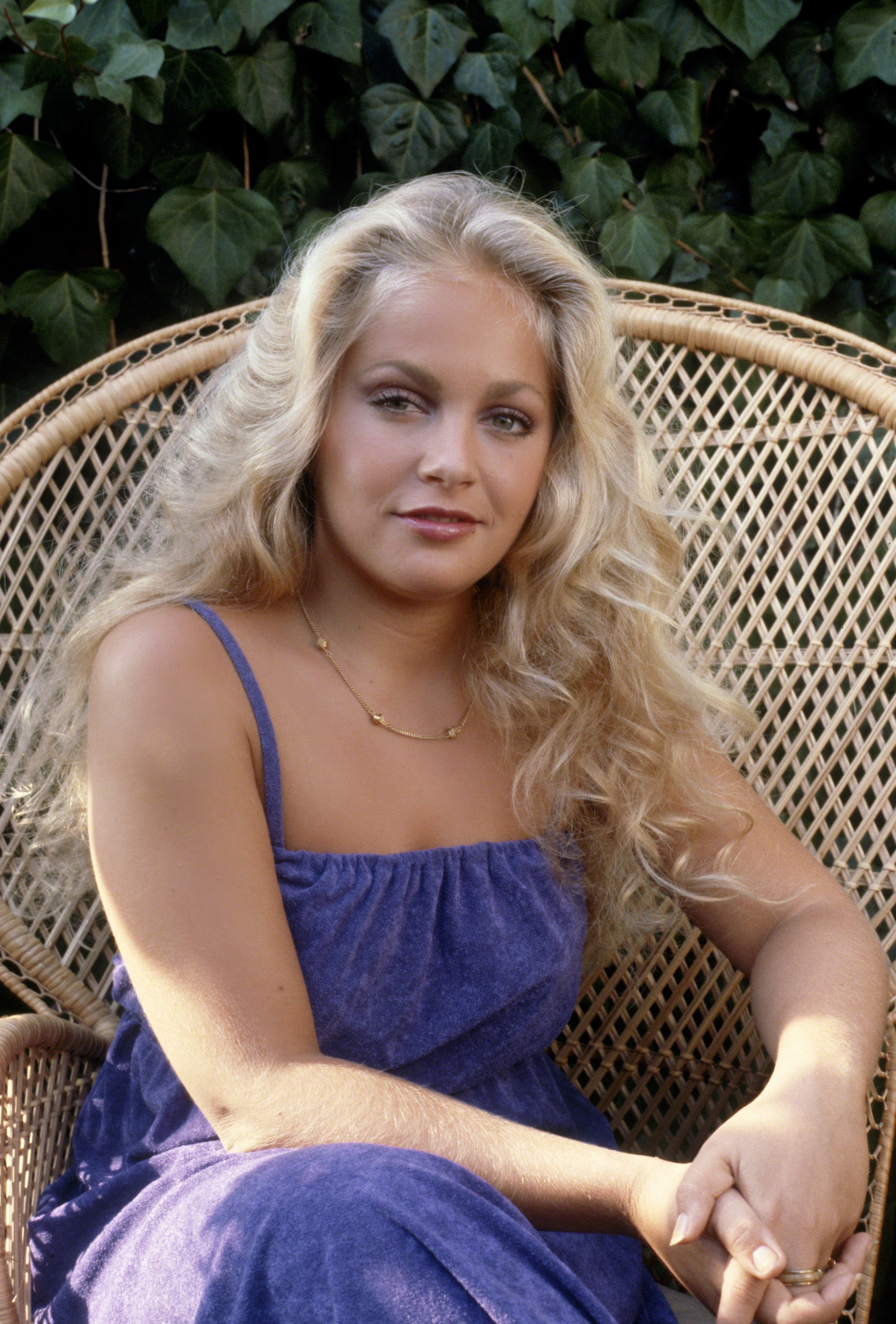 Charlene Tilton posing for a portrait, circa 1980. | Source: Images Press/IMAGES/Getty Images
The choice to leave her only known parent was due to Tilton seeking to protect her well-being. Luckily for her, things eventually took a turn for the best later in her young life.
Besides being rich and famous, the actress now lives a happy and fulfilling life. The star is now a parent to one child, a daughter, who has blessed her with the gift of grandparenthood in the form of grandsons.
Charlene's Tumultuous Childhood
In December 2018, Tilton confessed to Closer Weekly how she was raised in a small one-bedroom Hollywood apartment at age eight by her mother. She admitted that she grew up without money.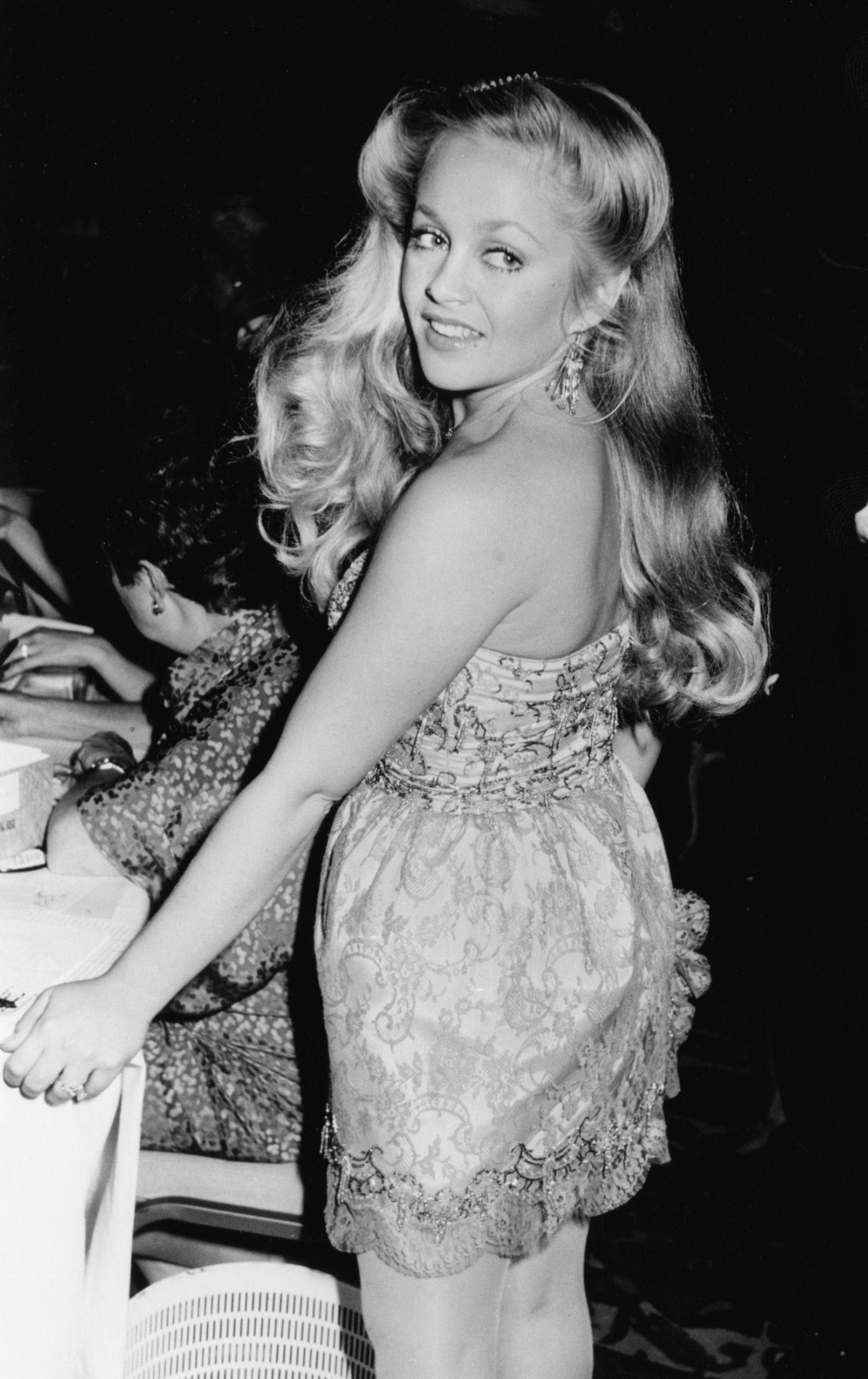 Charlene Tilton at the 17th Annual Academy of Country Music Awards on April 29, 1982, in Beuna Park, California. | Source: Ron Galella/Ron Galella Collection/Getty Images
The area was also the poor part of Hollywood. The future star was often left at home without adult supervision for some part of the day until her mother returned from work and faced many struggles in her life.
Growing up, Tilton would often get sick; for instance, she suffered an ear infection when she turned eight. She recalled the excruciating pain like it had happened yesterday, confessing:
"As a child I had chronic ear infections. I was a bit of a sickly kid. She was a single mum and it was hard. She just didn't have the money."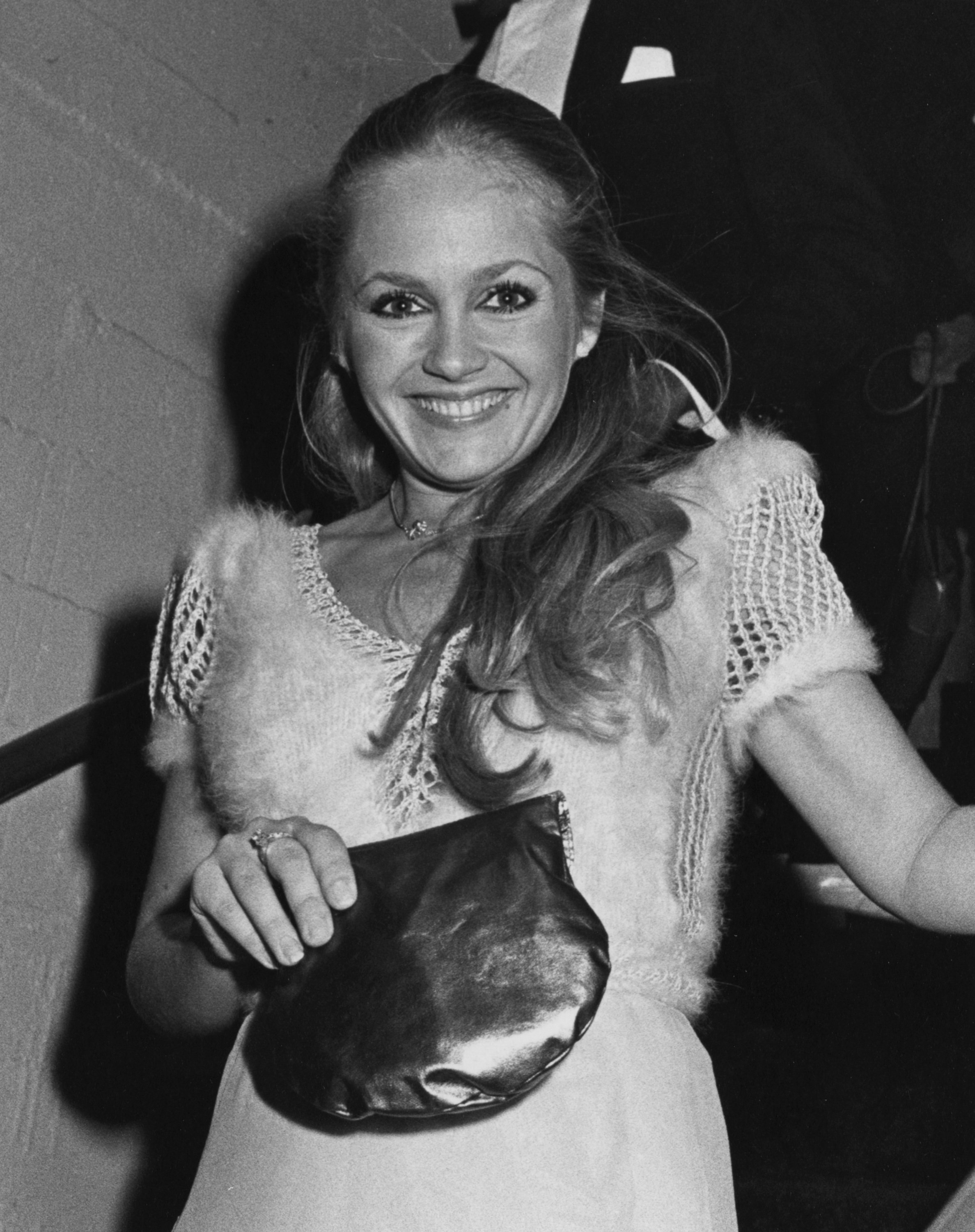 Charlene Tilton at the First Annual Video Awards on April 6, 1983, in Beverly Hills, California. | Source: Ron Galella/Ron Galella Collection/Getty Images
During the incident with the infection, she woke up one morning, and her pillow was bloodied when she lifted her head. Tilton's mother rushed her to a children's hospital as it was the only option since she didn't have health insurance.
The actress discovered that her eardrums were perforated, leaving her with hearing loss. The little girl knew she was hard of hearing and had to come to terms with living that way.
Living with a Sick Mom and Being Evicted from Home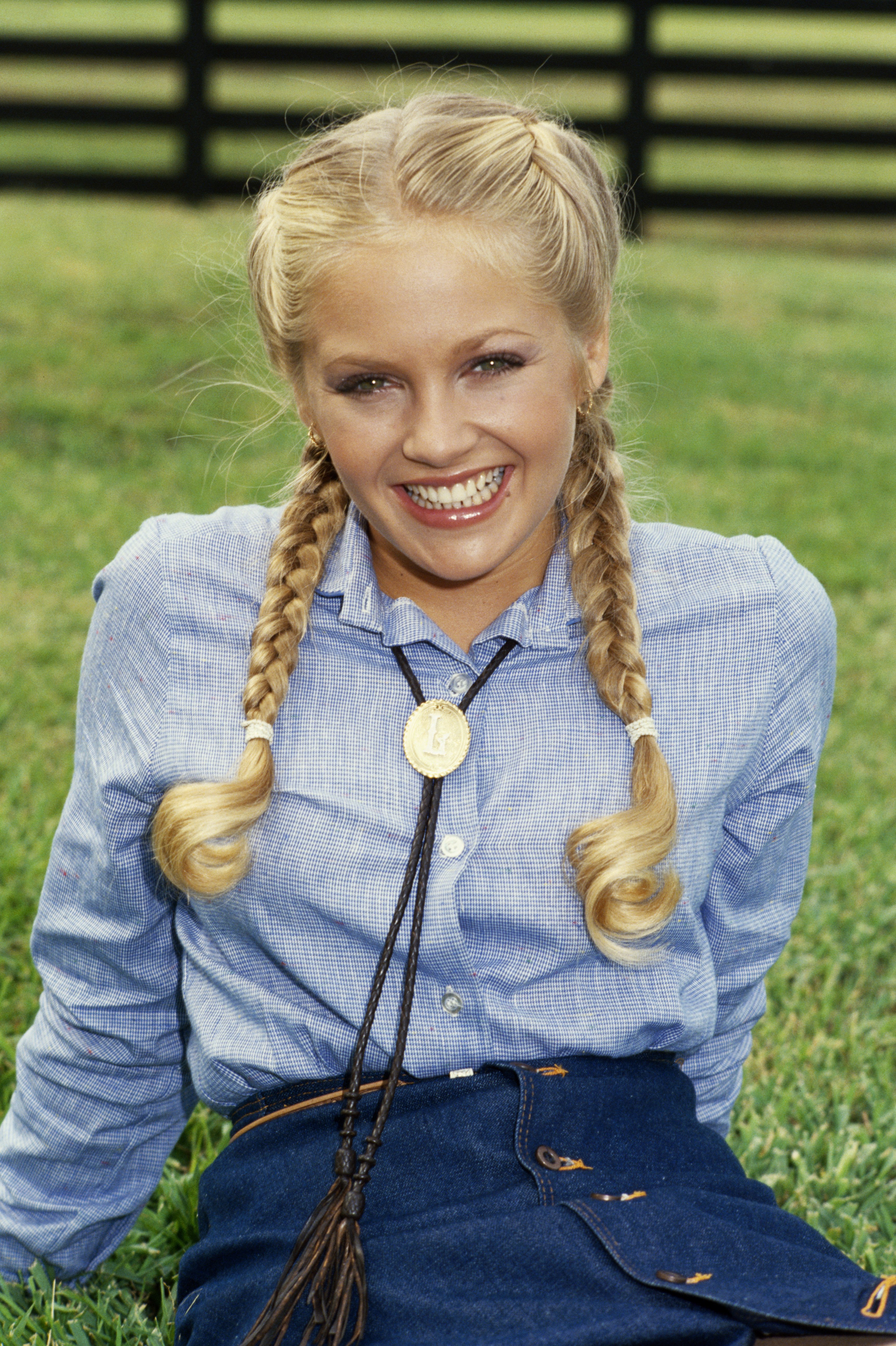 Charlene Tilton posing in a photo, circa 1980. | Source: Maureen Donaldson/Getty Images
Besides dealing with her own personal ailments, Tilton had to also live with the fact that her mother was diagnosed as a paranoid schizophrenic. It led to her being moved around to relatives in Illinois and Nebraska at five.
The actress also found herself in foster homes. At the age of six and a half, Tilton's aunt, her mother's twin sister, took the little girl to visit her parent, and she saw her in a straitjacket.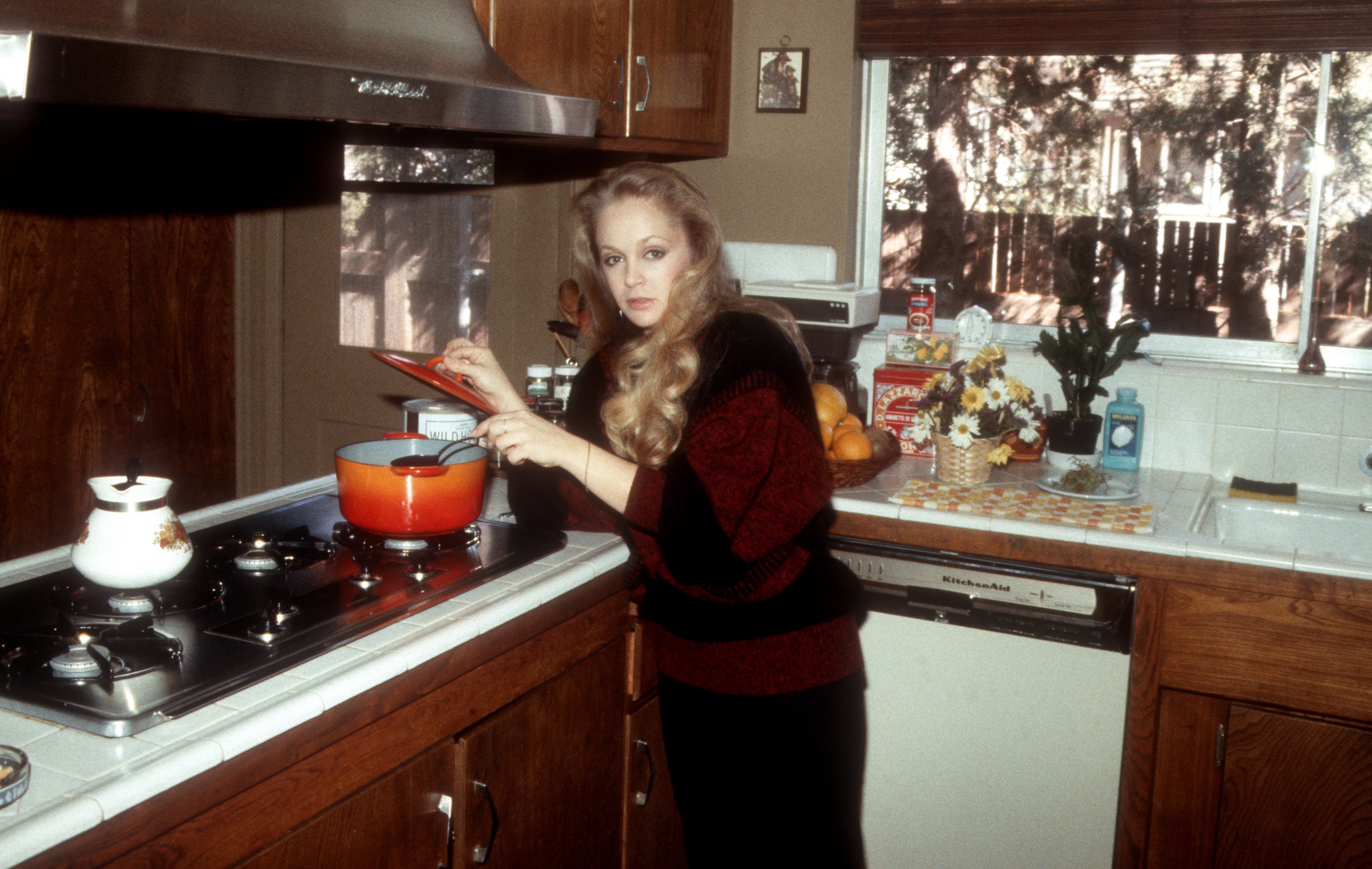 Charlene Tilton posing for a picture on January 5, 1984, in Hollywood, Los Angeles. | Source: Peter Bischoff/Getty Images
After her mother was released from the institution, Tilton was sent back to live with her in a new Hollywood apartment. Her mother had battled mental illness throughout her life but managed to keep a secretary job at an insurance company.
The actress's mother even had bouts where she thought the CIA monitored her movements through her coffee cup. The last straw for Tilton, then-15, was when her mother had another breakdown, confessing:
"We were evicted and got another apartment where the only furniture was a mattress on the floor. I said, 'I can't live like this,' and left."
Sadly for Tilton, she didn't even have her father to turn to because she knew nothing about him. She admitted that she'd never seen him physically or a photo of what he looked like.
The Life Tilton Built after Leaving Her Mother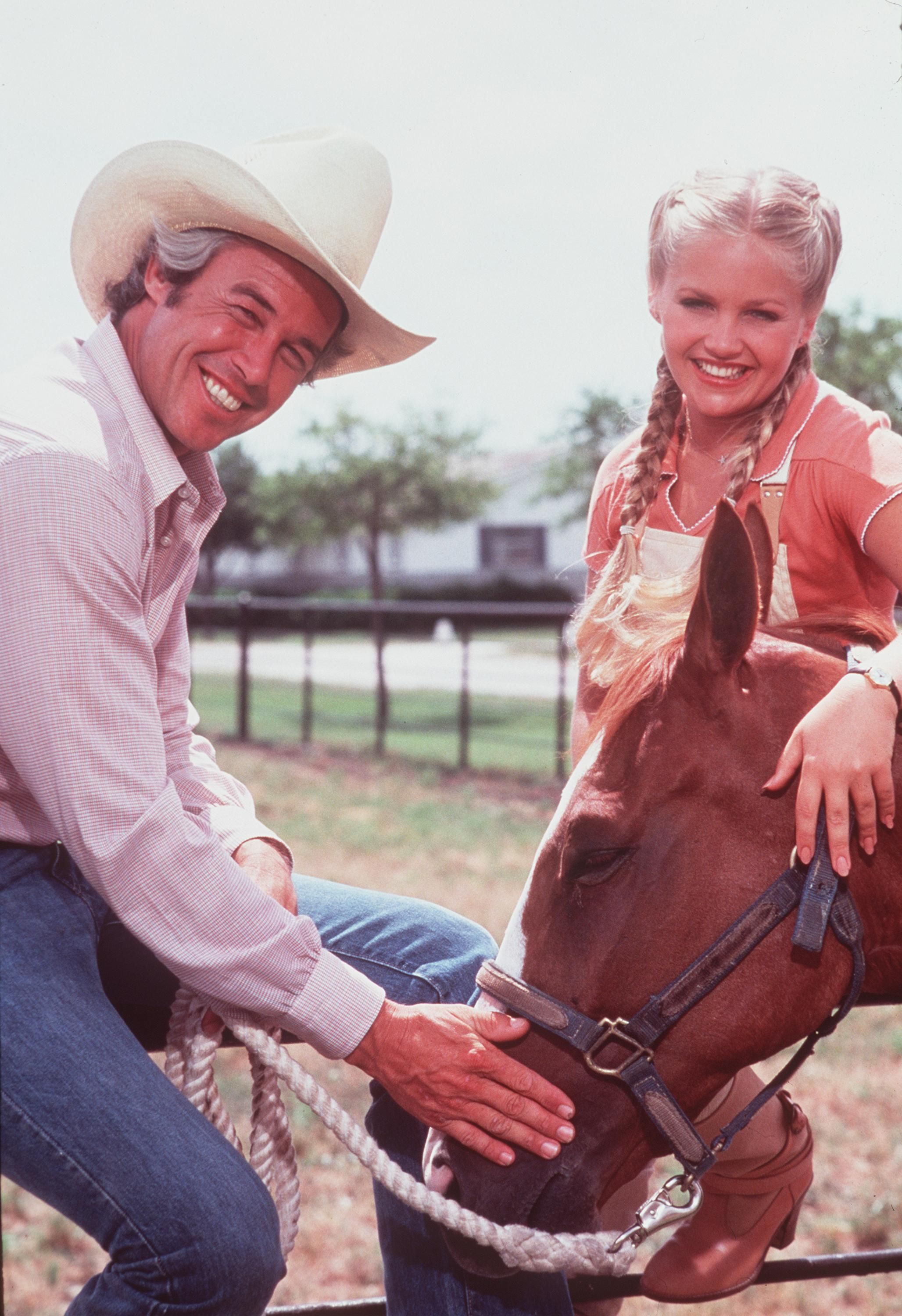 Charlene Tilton as Lucy Ewing in "Dallas" publicity stills with her co-star at an unspecified location and date. | Source: Newsmakers/Getty Images
After leaving her mother, Tilton managed to get a job paying $1.70 an hour at the Egyptian Theatre. She then found a Hollywood Boulevard apartment where the manager was a sweet woman.
Tilton decided to audition for the part of Lucy Ewing for the six-episode miniseries "Dallas" because she partly related to the character. Ewing was a manipulative girl, born with a silver spoon, but lost her parents when her uncle, J.R, drove them out.
The character's description noted how Ewing had everything a little girl could ever want, but Tilton felt that wasn't true because she didn't have parents. The connection to the character was immediate for the actress, and she knew the part was hers.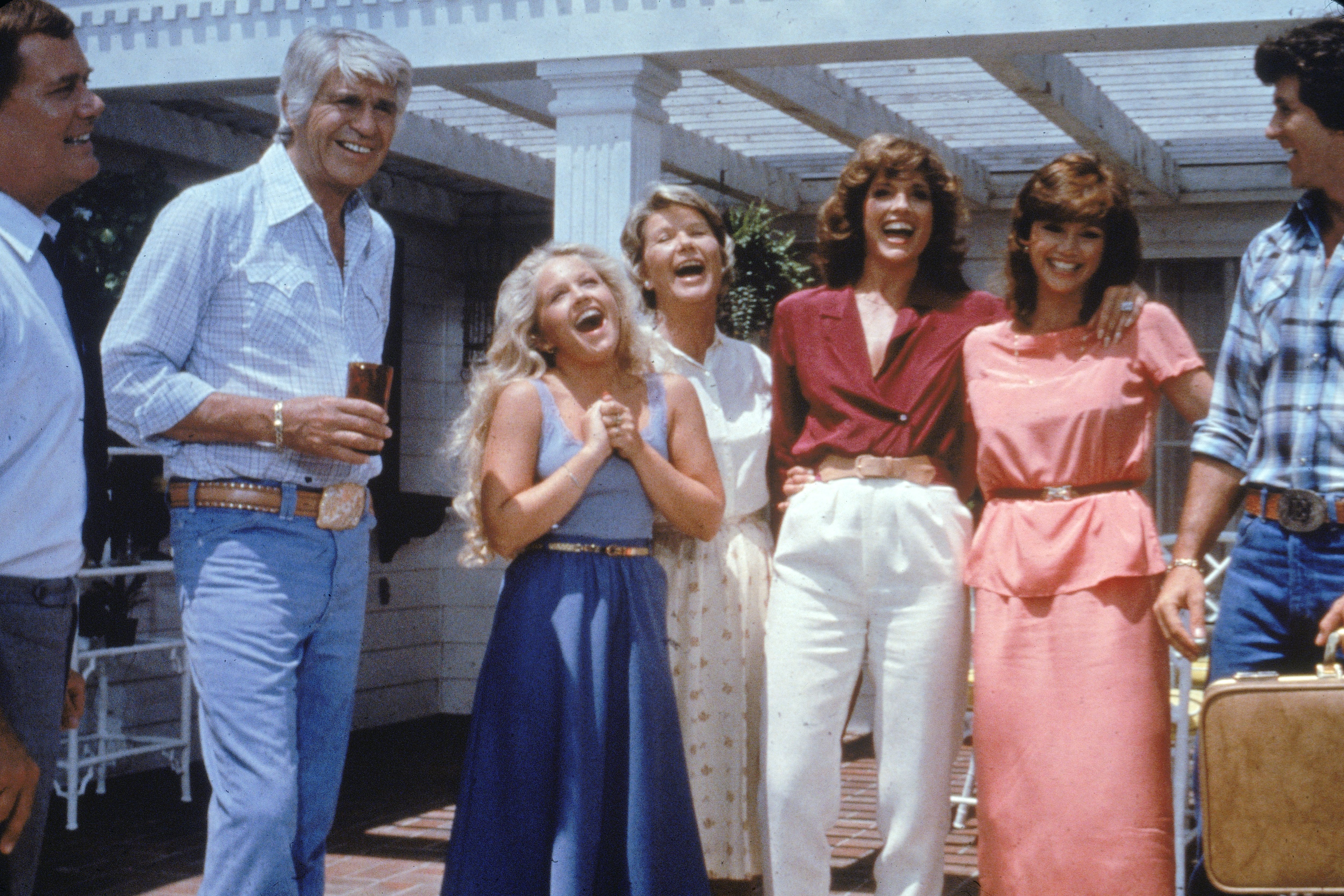 "Dallas" cast members Jim Davis, Charlene Tilton, Barbara Bel Geddes, Linda Gray, Victoria Principal, and Patrick Duffy on the set, circa 1980. | Source: Fotos International/Courtesy/Getty Images
However, the casting director felt they needed someone older and who had more acting experience. Tilton responded by spending every day of the next two weeks sneaking into the studio, but they kept denying her the role.
However, after they'd seen 200 actresses, Tilton finally got the part! Her neighbors at her apartment celebrated the significant milestone by congratulating her by placing a tinfoil star on her door.
Ironically, from a younger age, Tilton would go peak through studios' gates and wish to be in there with her whole heart. Being cast on "Dallas" allowed her to travel worldwide and meet her fans, confessing:
"A kid like me doesn't get opportunities like that. I still cry thinking about it."
Becoming a Mother and Welcoming a Daughter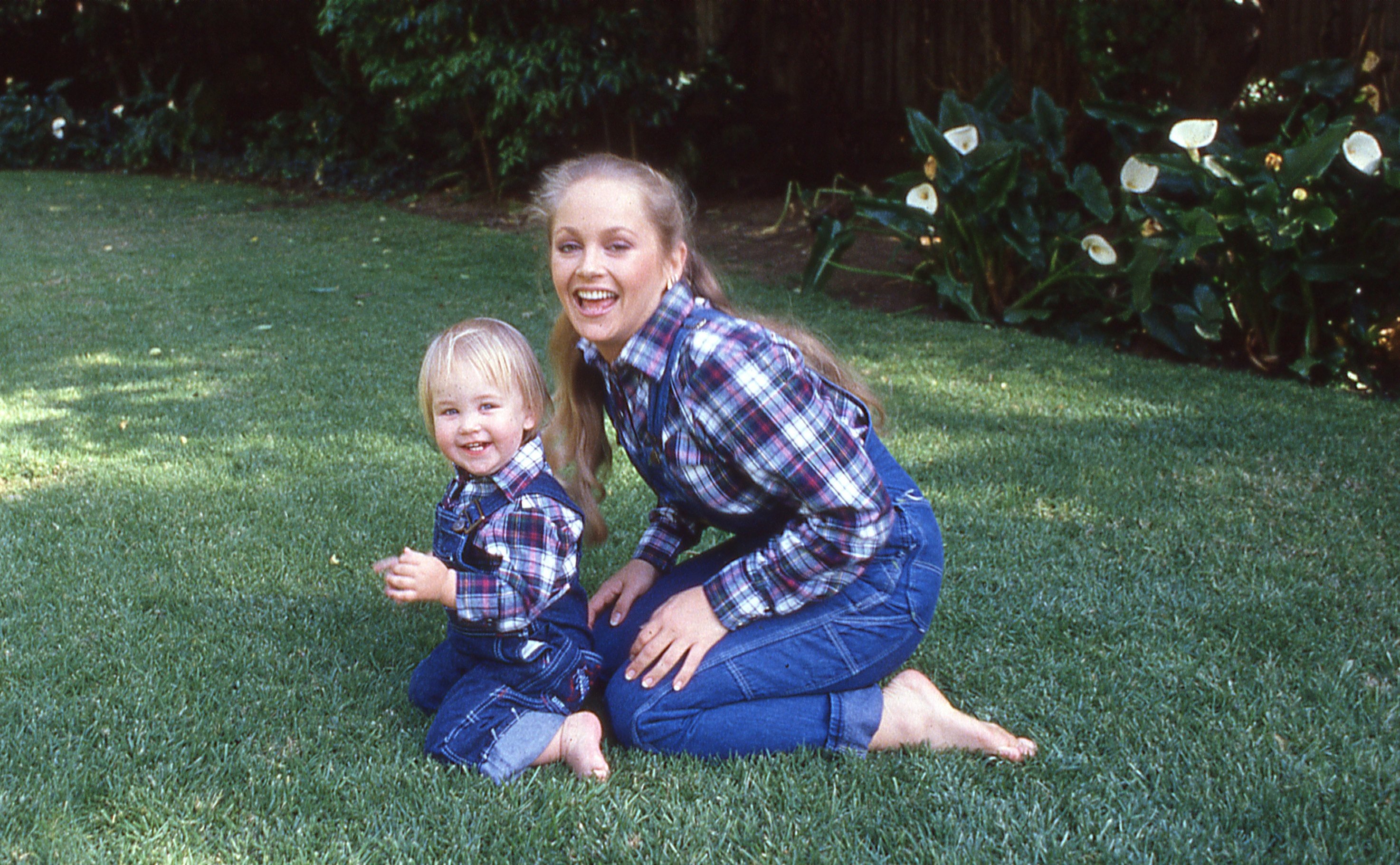 Charlene Tilton and daughter Cherish Lee posing together on January 5, 1984, in Hollywood, Los Angeles. | Source: Peter Bischoff/Getty Images
Tilton's first and only child, Cherish Lee, was welcomed in 1982. She was such a proud mother that she'd take Cherish to the set, and the child loved running around in the fields of the Southfork ranch, which was popularized by the "Dallas'" Ewing family.
The actress and her daughter agreed that the ranch was the perfect location for a wedding. Tilton hosted her daughter's wedding to Matt Dunn at the same Parker, Texas ranch in 2014, and the staff accommodated the event perfectly.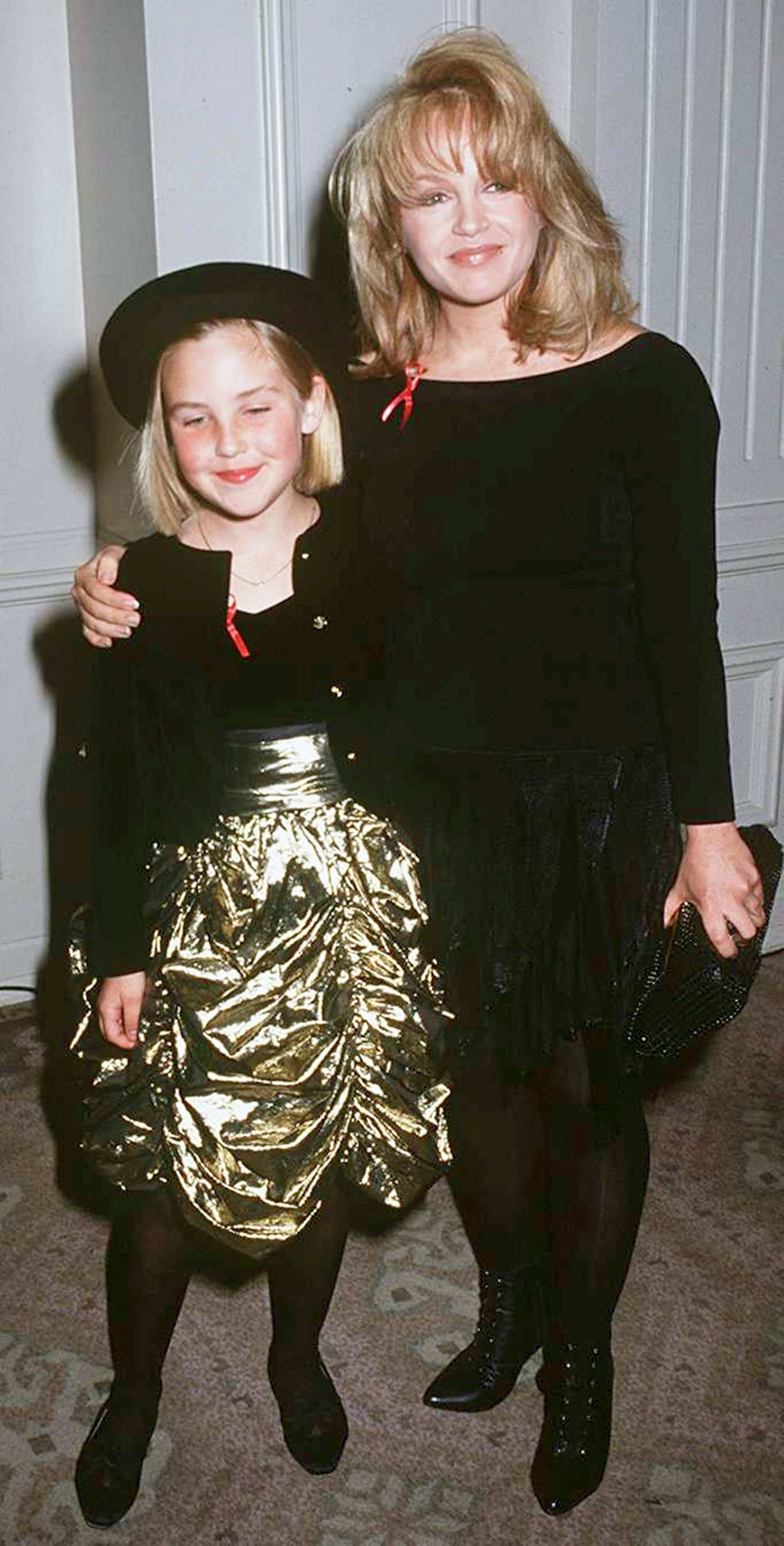 Charlene Tilton and daughter Cherish Lee at the 22nd Annual Nosotros Golden Eagle Awards in Beverly Hills, California, on June 5, 1992. | Source: Kypros/Getty Images
The star explained that she chose the location because Southfork had been her "second home" since she started playing 17-year-old Ewing in 1978. She and her ex-husband and Cherish's father, Johnny Lee, reunited for the wedding.
Tilton's daughter has been building a life of her own and gave birth to two baby boys, one named Wyatt. The star revealed how she was a doting grandmother who'd take Wyatt to their neighborhood playground to bond with him, admitting this about Dunn:
"What a blessing it is to see a father take part in raising a child. I take Wyatt to our neighborhood playground, and when I see the fathers there, I tear up."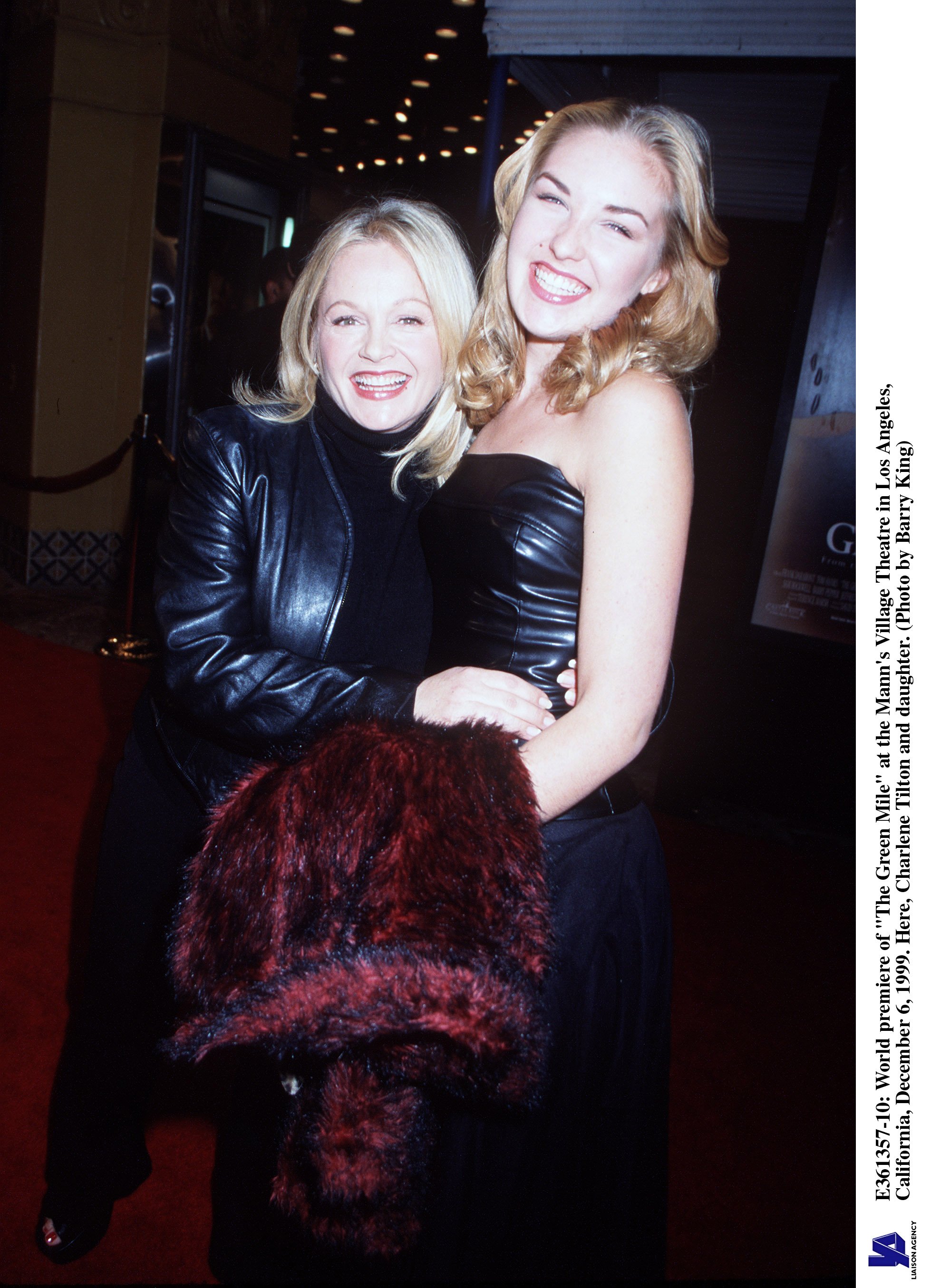 Charlene Tilton and Cherish Lee at the world premiere of "The Green Mile" in Los Angeles, California, on December 6, 1999. | Source: Barry King/Getty Images
As much as Tilton is proud of her daughter, she's equally proud of her grandchildren and often posts images of them on social media. For Saint Patrick's Day in 2020, the actress shared an adorable photo of her posing in costume with one of her grandsons.
[Charlene] Tilton explained that it was a gift she was given by God and admitted that it had served her well in life.
Charlene's Current Life
Since her "Dallas" role ended in 2014, Tilton has kept busy. In 2017, she was in the film "Vengeance: A Love Story" where she starred alongside Nicolas Cage, and in 2018 she was working on a book.
She was also working on a one-woman show about the late Tammy Faye Bakker, who gave her the rights before she died. In 2010, she sadly lost her fiancé and started working with Actors for Autism.
The nonprofit allows her to teach children on the autism spectrum acting, and Tilton couldn't help but fall in love with them. When asked what her secret was for rebounding so well after all she's been through, the star said:
"I was not blessed with long legs, but I was blessed with the ability to see the irony in situations and the good in them — even the most dire situations."
She also cited her positive attitude for getting her through life's challenging times. Tilton explained that it was a gift she was given by God and admitted that it had served her well in life.
Please fill in your e-mail so we can share with you our top stories!
The information in this article is not intended or implied to be a substitute for professional medical advice, diagnosis or treatment. All content, including text, and images contained on news.AmoMama.com, or available through news.AmoMama.com is for general information purposes only. news.AmoMama.com does not take responsibility for any action taken as a result of reading this article. Before undertaking any course of treatment please consult with your healthcare provider.