Getty Images
Liam Neeson Proposed to Brooke Shields Twice before She Predicted He Would Meet His Future Wife
In her 2014 book "There Was a Little Girl," former child model and teenage star Brooke Shields talked about her short-lived romance with Hollywood icon Liam Neeson, who proposed to her twice, but married who she predicted.
Brooke Shields gained stardom at age 12, following her appearance in "Pretty Baby." While acting, she also furthered her dream of becoming a model.
Now, aged 56, she has quite a fantastic career and enjoys a peaceful life with her family, including her husband and kids.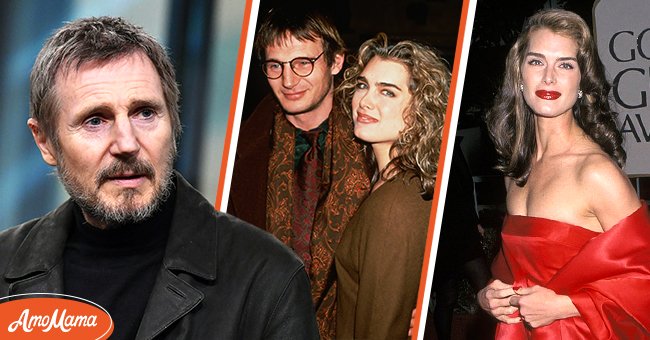 [Left] A portrait of Liam Neeson; [Center] Brooke Shields and Liam Neeson circa 1992 in New York; [Right] Brooke Shields at the Beverly Hilton Hotel in Beverly Hills, California. | Source: Getty Images
However, Shields wants her fans to know about her past, including a romance with the "Taken" actor, Liam Neeson. In her publication, she talked about how she became the tall Irish actor's lover in 1992 after a failed romance with an ex-boyfriend, Dean Cain.
Although there was a thirteen-year age gap between them, she was smitten by his brogue, knowledge of poetry, and his bad taste in wine.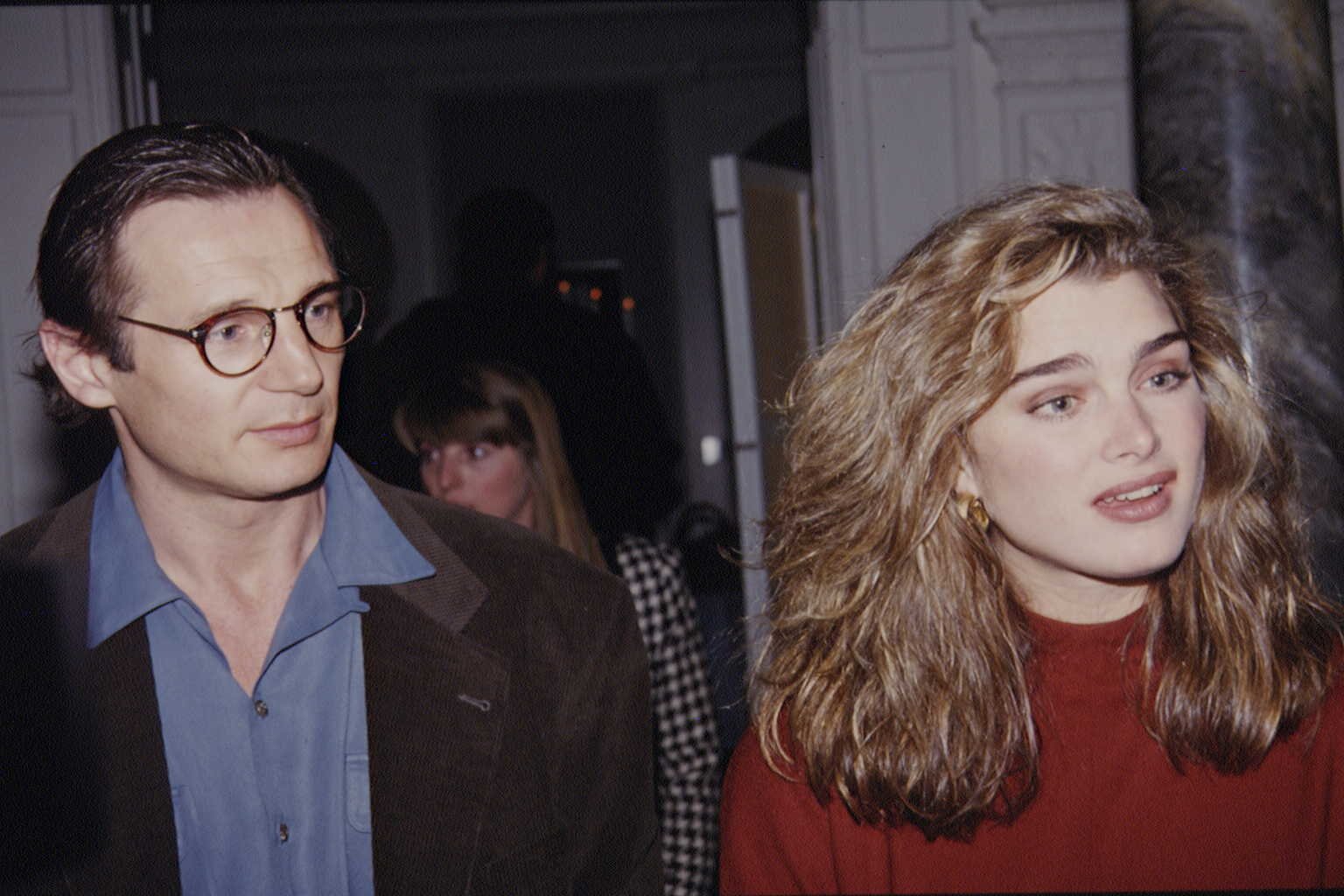 Brooke Shields and date Liam Neeson. | Source: Getty Images
Once they became close, they would spend all evening at the Ritz-Carlton Hotel bar on Central Park South. There, the duo drank and chatted with Norman, the bartender.
Their conversations were based on literature and acting. Sometimes, they talked about their future, and, thankfully, Shields had Norman giving her the best advice.
BROOKE SHIELDS EXISTED ON THE RELATIONSHIP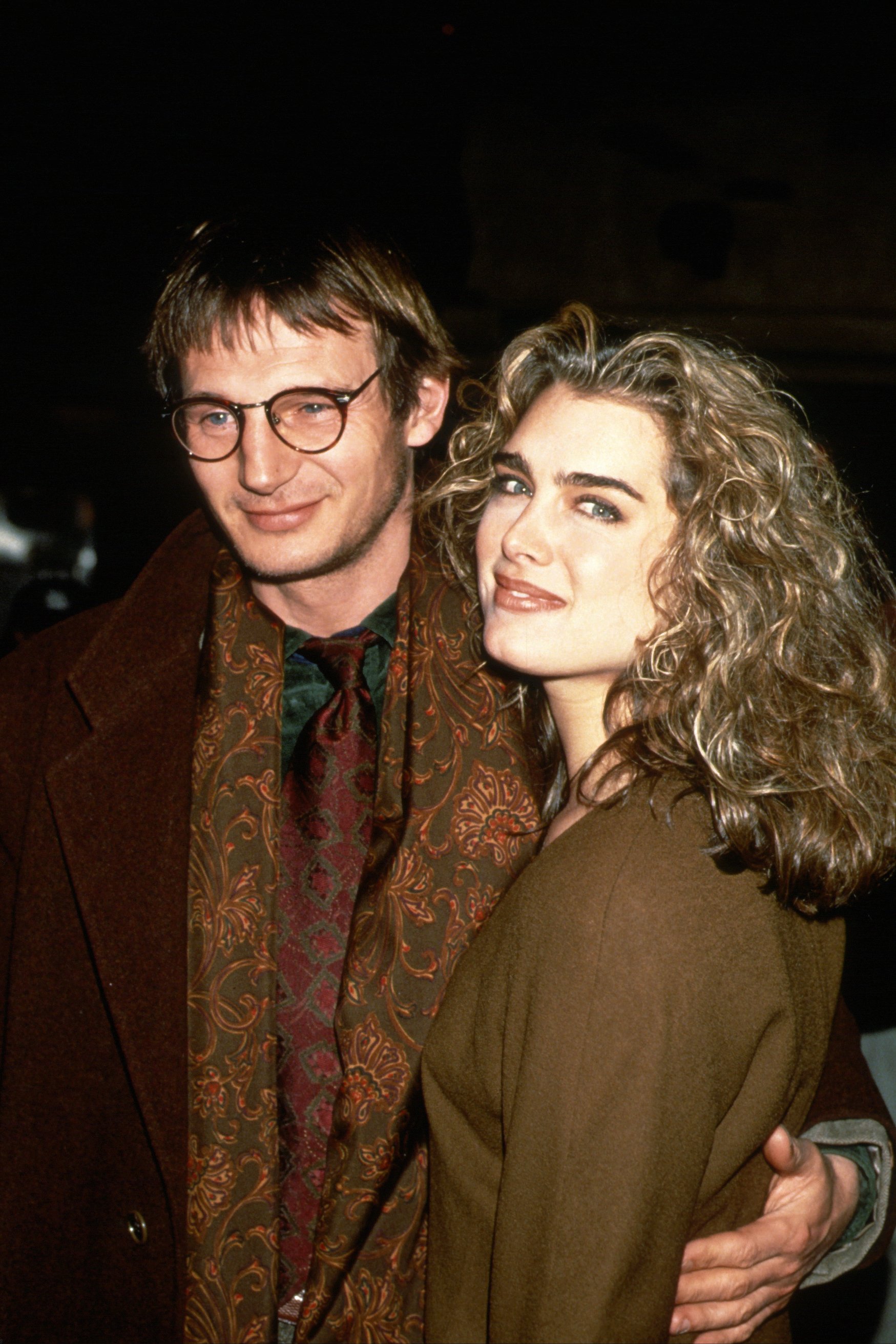 Brooke Shields and Liam Neelson circa 1992 in New York. | Source: Getty Images
A younger Shields was captivated by an eccentric lifestyle. She was comfortable having the Irish actor as her lover. Thoughts of being with "a real movie star" were overwhelming as she became familiar with the life of an alcoholic living a fantasy. According to her:
"During those days, I existed on cheese and crackers and wine and the relationship."
Despite Shields's excitement about their romance, Neeson hungered for any female attention. Somehow, this earned him a pass mark with his girlfriend's mother, who openly welcomed and often flirted with him.
THE FIRST TIME NEESON PROPOSED TO SHIELDS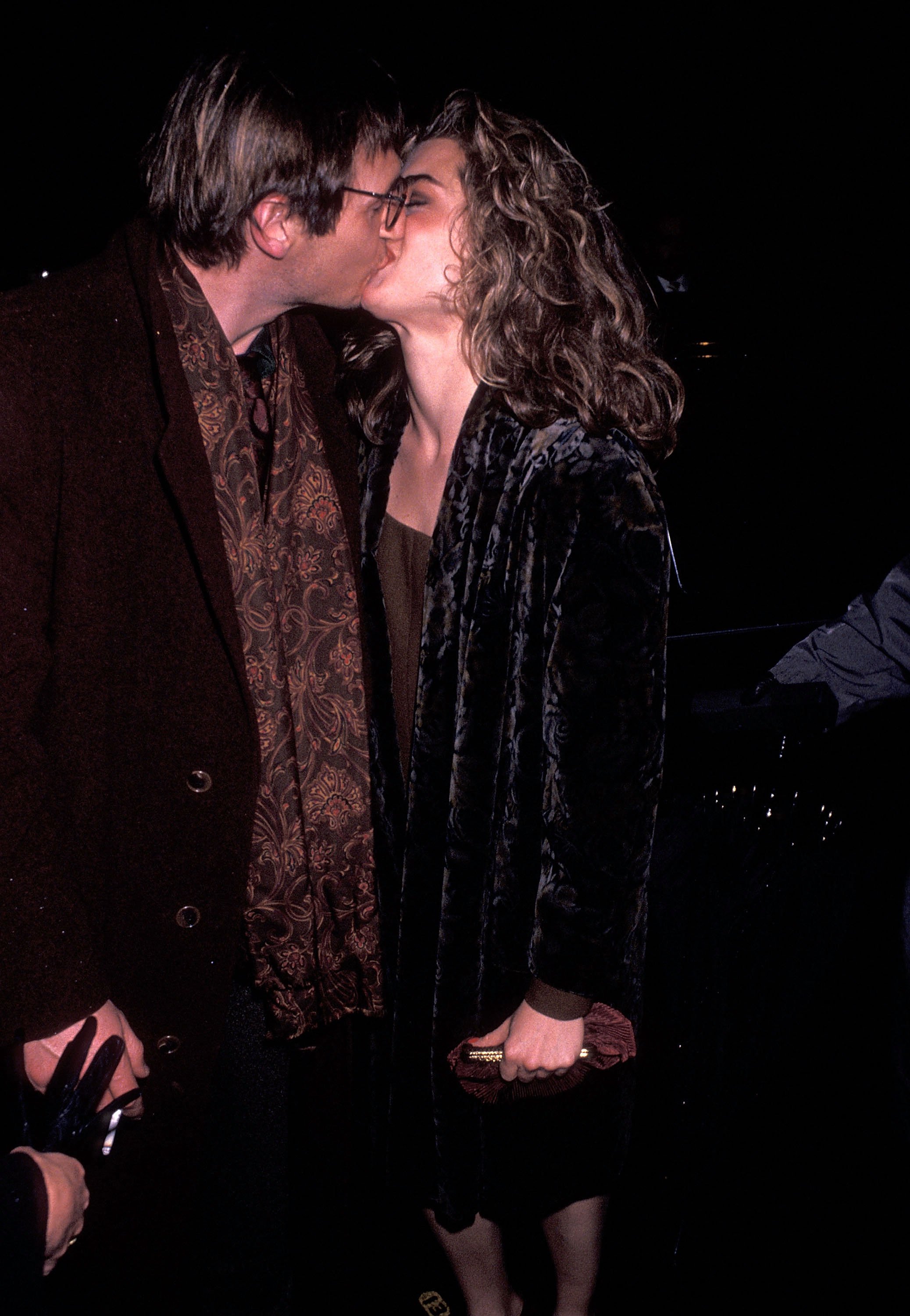 Actor Liam Neeson and actress Brooke Shields at the "Under Suspicion" New York City Premiere on February 24, 1992 at the Loews Fine Arts Theatre in New York City. | Source: Getty Images
Neeson appeared as interested in his lover as she was in him. Then, three months into the relationship, he changed the dynamics of their affair by proposing. Even though the million-dollar question came without a ring, Shields was excited and consumed with a feeling of triumph.
Not only would she be marrying the man she loved, but the "Pretty Baby" star was also convinced that it would give her freedom and respect from her mother.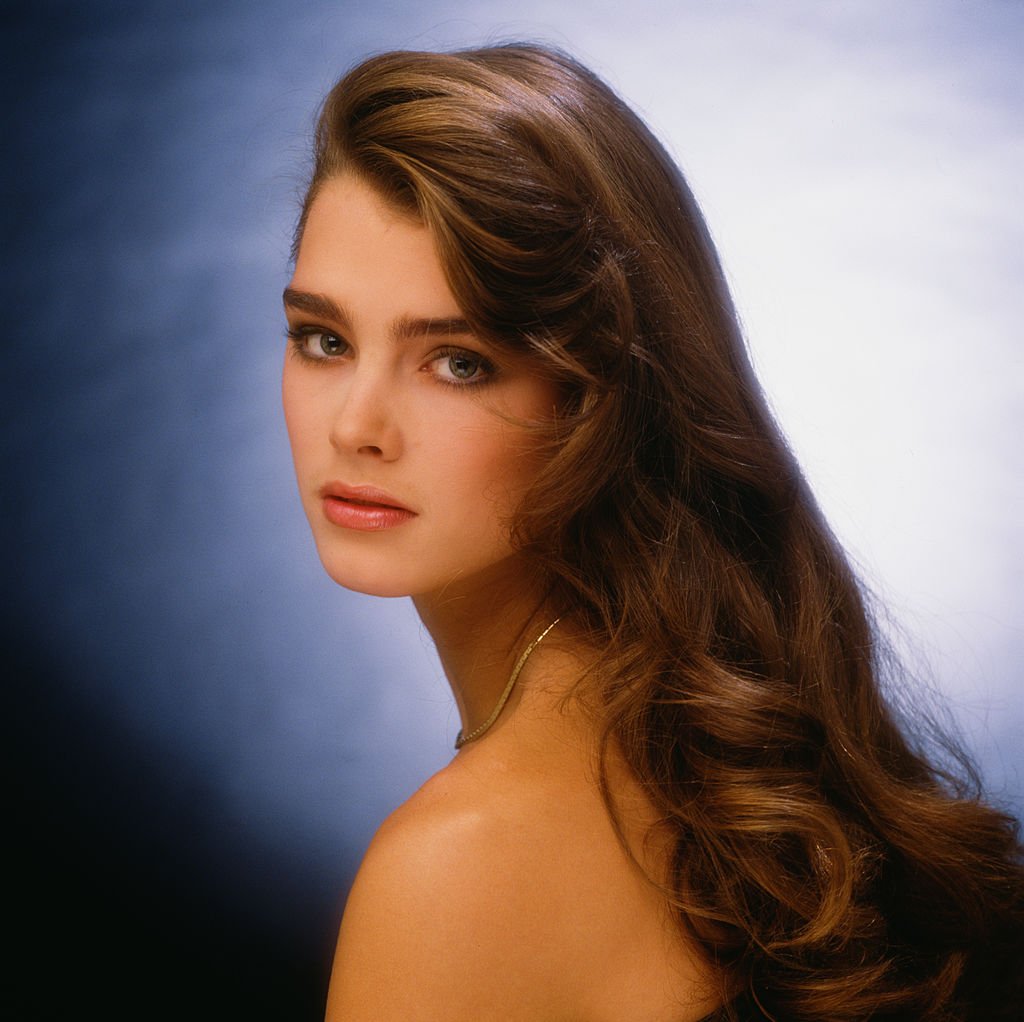 American actress and model Brooke Shields, 25th November 1980. | Source: Getty Images
Shields felt that life with the "real actor" would expose her to a successful acting career following a yearning to be known.
When the actress told her mother, the response was shocking and selfish. Shields' mother was worried about not being invited to their wedding. But Shields doused her fears, assuring her that it would never happen.
Without a ring, Shields acted engaged. The lovers spent Christmas together. A calm, exciting atmosphere spelled that nothing could go wrong, but sadly, it did.
NEESON'S DISAPPEARANCE AND THE END TO A BEAUTIFUL BEGINNING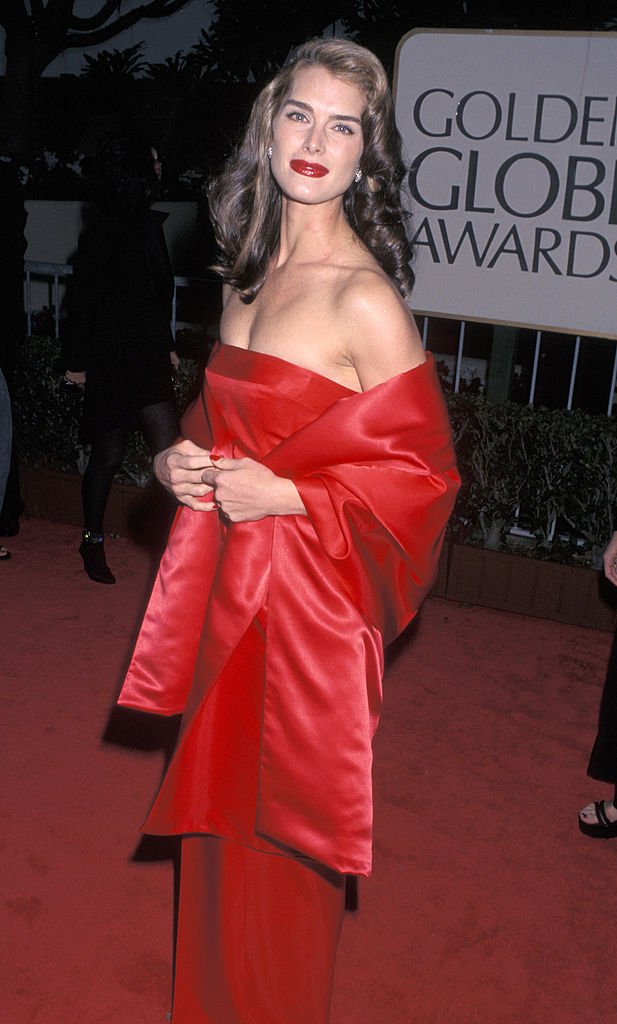 Brooke Shields at the Beverly Hilton Hotel in Beverly Hills, California. | Source: Getty Images
Everything looked indestructible between the couple: a growing actress with a popular Irish star, until they went apart, literally. Shields traveled to Italy for a job, while Neeson flew to his L.A home after receiving news of a flooded basement.
Despite the distance, the actress was desperate to hear from him. She wanted to be sure of his safe landing, and even though Neeson objected to calling her because it might be late, she insisted.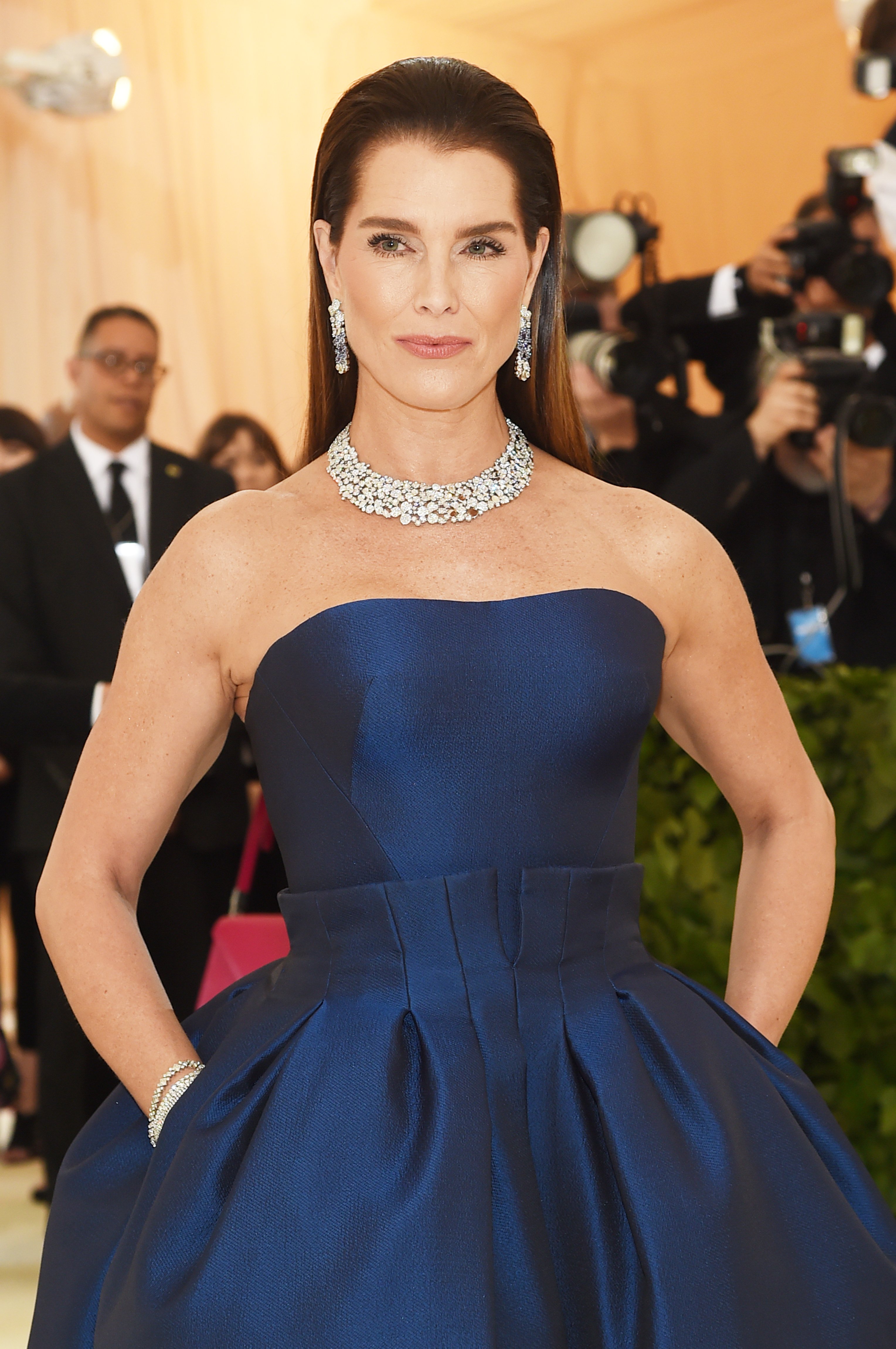 Brooke Shields pictured at the Heavenly Bodies: Fashion & The Catholic Imagination Costume Institute Gala, 2018, New York City. | Photo: Getty Images
Unfortunately for the "Pretty Baby" star, that trip was the end of their relationship. He never placed a call when he arrived at L.A nor the next day. Shields said:
"I never heard from him again."
SHIELDS DECLINED NEESON'S SECOND PROPOSAL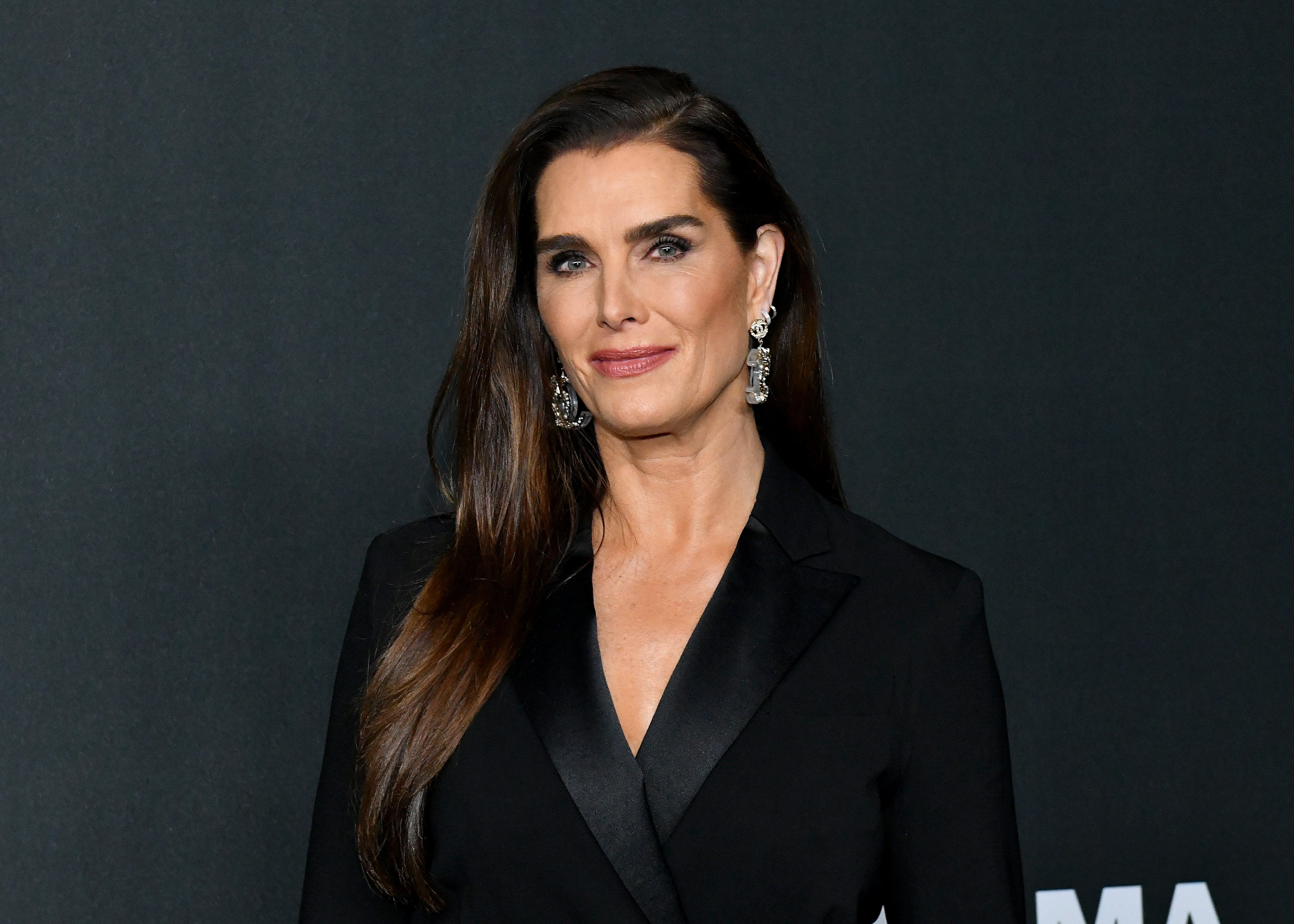 Brooke Shields at the MoMA's Twelfth Annual Film Benefit Presented By CHANEL Honoring Laura Dern on November 12, 2019 in New York City. | Source: Getty Images
It was a shocking disappearance for Shields, and she likened the actor to his character from the movie "Taken," where he disappeared every other minute.
Despite the unbelievable incident, the "Pretty Baby" star still gave him a chance to talk to her. When they met, he did propose again, but she declined. She had her fears about tying the knot with him after the actor initially ghosted her.
Also, according to Shields, knowing Neeson's behavior, he would likely fall in love with the leading woman of his next feature, and she was not ready to be left behind.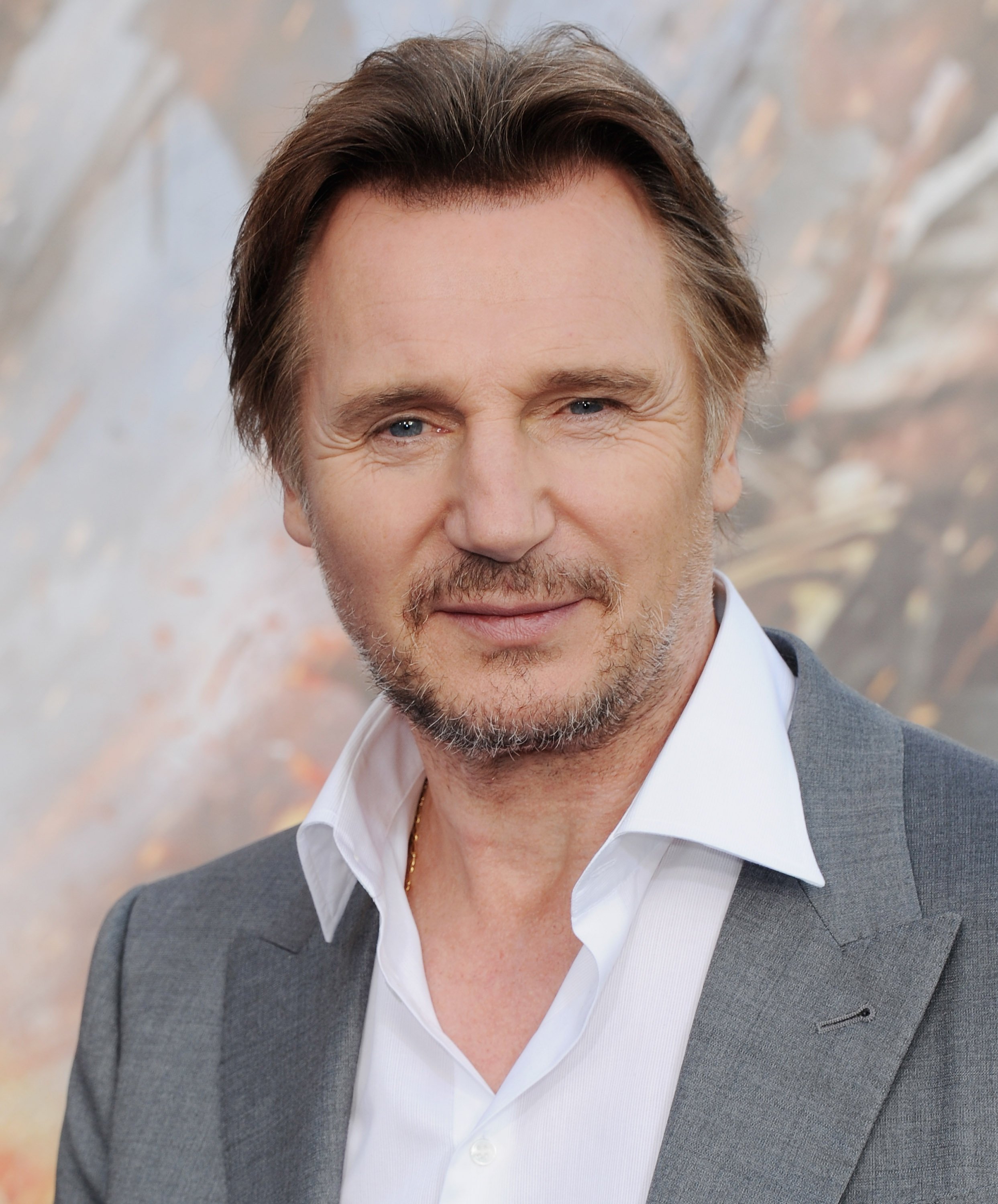 Actor Liam Neeson at the Los Angeles Premiere "Battleship" at the Nokia Theatre L.A. Live on May 10, 2012 in Los Angeles, California. | Source: Getty Images
Well, Shields was right. Not only did he fall in love with co-star Natasha Richardson, but they tied the knot in 1994 and went on to create a family. In a candid confession, the actress recounted her reaction to Neeson's second proposal. She said:
"Well, right before meeting his beautiful wife [the late Natasha Richardson], he was like, 'Oh, I think we need to figure this out.' I was like, 'We don't! I've figured it out! You go ruin someone else's life, please,' ha ha ha!"
NEVER BAD BLOOD BETWEEN THE FORMER LOVERS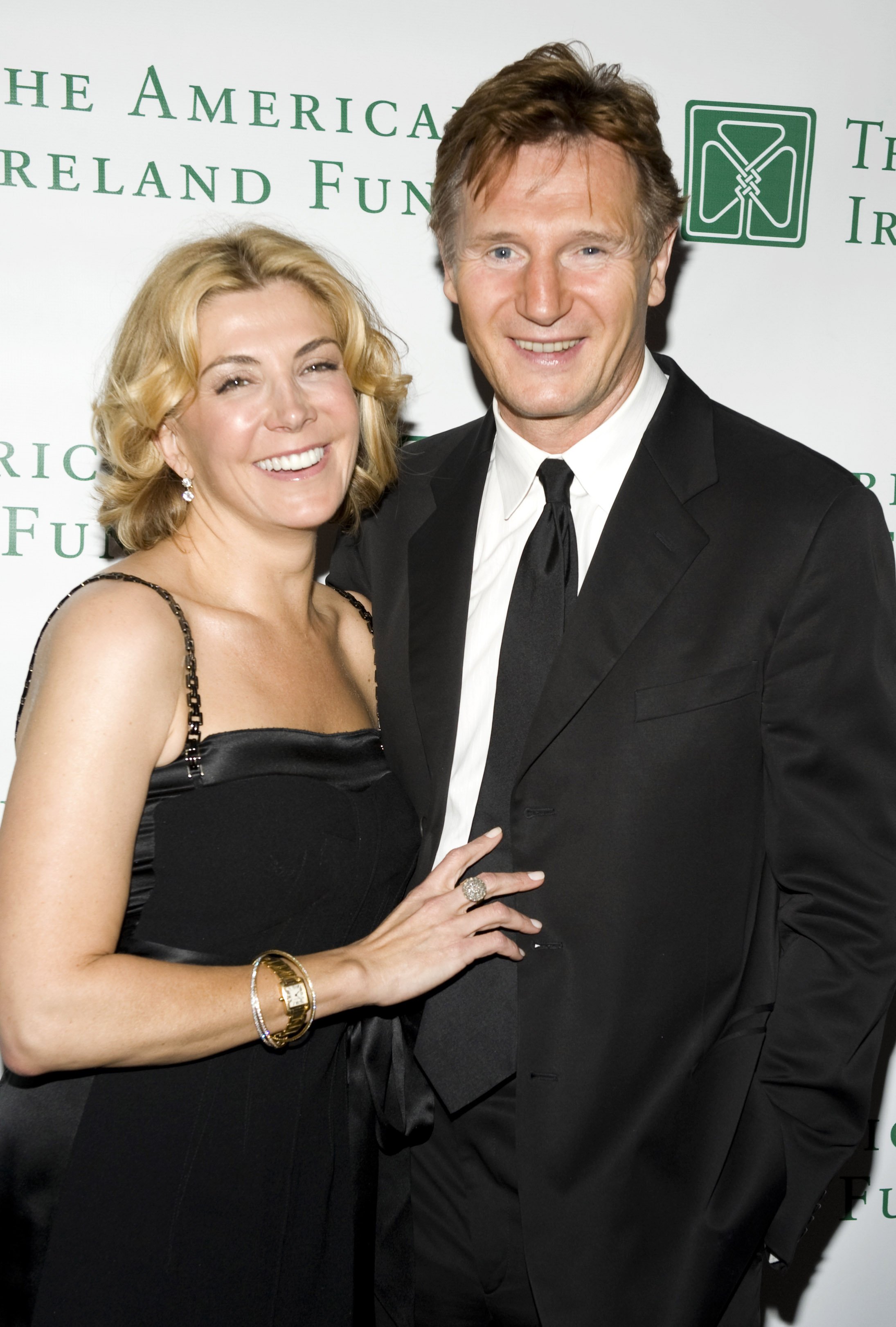 Liam Neeson with wife Natasha Richardson attending the 33rd Annual American Ireland Fund Gala at The Tent at Lincoln Center on May 08, 2008 in New York City. | Source: Getty Images
Shields knew how to protect her heart from continuous heartbreaks from Neeson, but that did not deter her from acting pleasant towards him or his family.
Years after his marriage to his co-star, the former flames met at a bar. However, this time they were not drinking or daydreaming. Instead, Shields asked him to thank his wife, Richardson, and added a few compliments.
Richardson had visited the "Pretty Baby" star backstage during her appearance in "Cabaret," where Shields played Sally Bowles, a role originated by Richardson.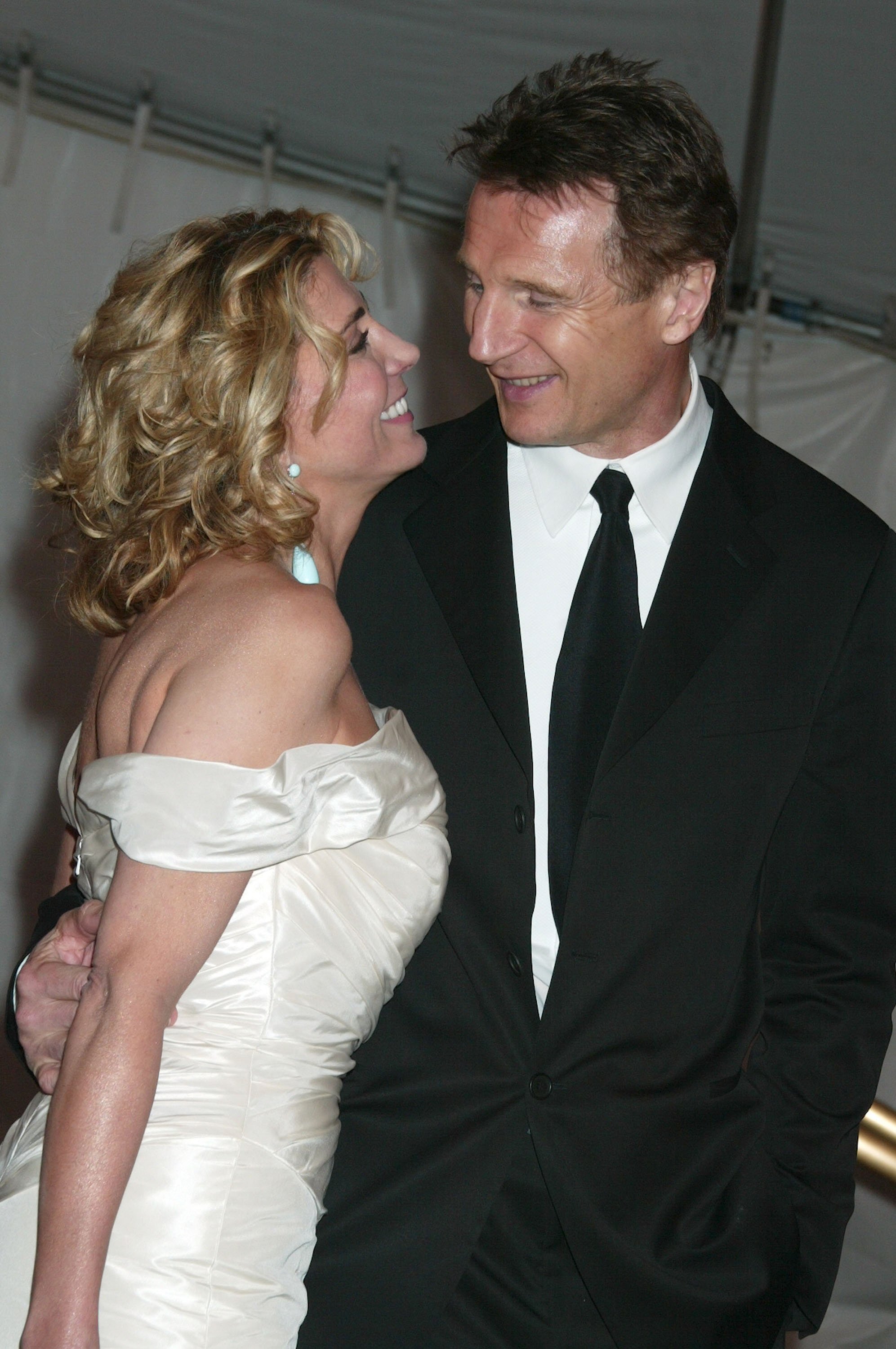 Natasha Richardson and Liam Neeson during The Costume Institute's Gala Celebrating "Chanel" at The Metropolitan Museum of Art in New York City, New York. | Source: Getty Images
A few years later, during an appearance on Andy Cohen's show, Neeson corroborated the story shared by the "There Was a Little Girl" author. He told Cohen that it could be true and that he did not remember the details.
The "Taken" star seemed remorseful, adding that Shields is a "great lady and fantastic girl," even though they have lost contact for a very long time.
Both Neeson and Shields have different lives and successful careers. Unfortunately, the actor's wife Richardson died in 2009, leaving behind memories and their two children. At the moment, the actor is single.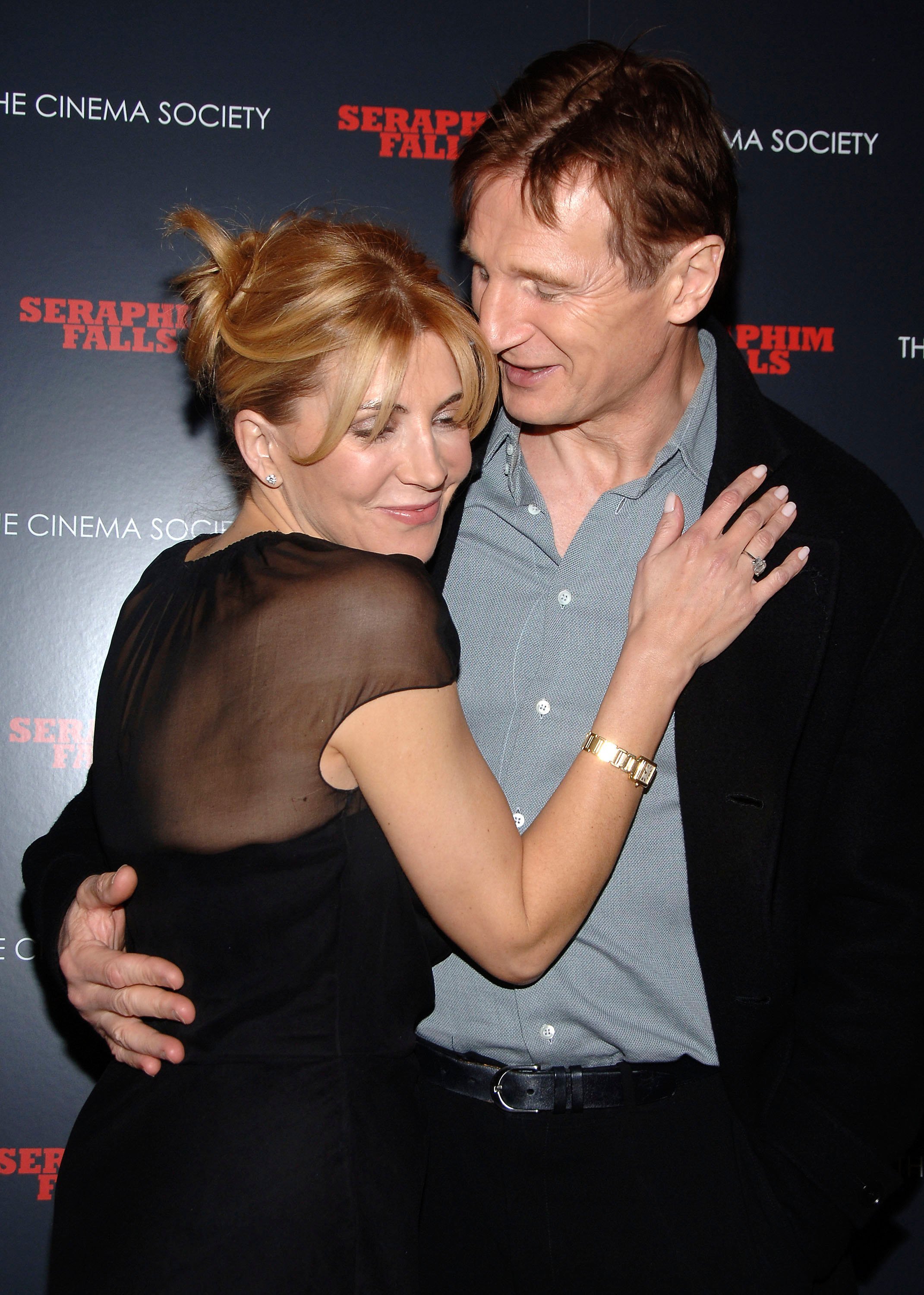 Natasha Richardson and Liam Neeson attending a special screening of "Seraphim Falls" at the Tribeca Grand Hotel on January 23, 2007 in New York City. |Source: Getty Images
On the other hand, Shields, a mother of two, had a failed marriage with tennis player Andre Agassi before meeting her current partner, TV writer Chris Henchy.
The couple shares two daughters, Rowan Francis and Grier Hammond, and live in Greenwich Village, Manhattan, NYC.
Please fill in your e-mail so we can share with you our top stories!