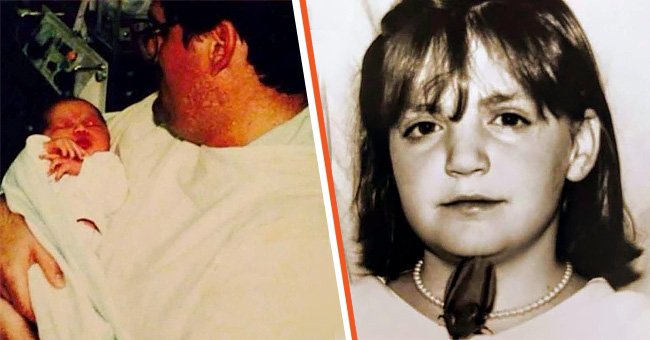 facebook.com/lovewhatreallymatters
Mom Tells Daughter She Was Switched at Birth, Girl Takes DNA Test Years Later and Discovers It Was a Lie
A girl was told she was switched at birth, but a DNA test she took years later led her down a rabbit hole of betrayal, lies, and self-discovery. Continue reading to find out what happened.
Crystal Dangel had only been nine when she learned from her parents that she had been switched at birth. However, she could not doubt it because everybody else seemed to know.
Still, she was sad about it, and her mom noticed this. It pushed her mom to make a promise she had no plans to keep — she would help her find her birth parents at 18.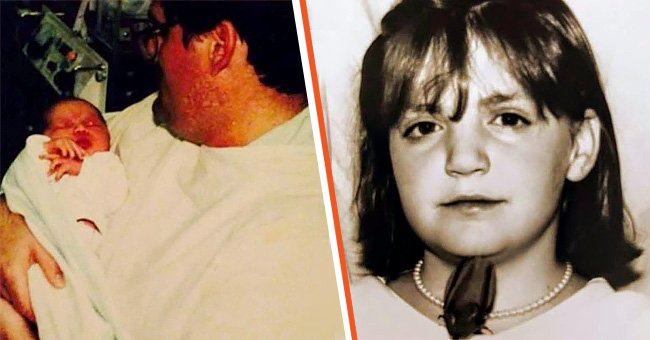 [Left] Crystal Dangel in her father's arms; [Right] A baby photo of Crystal Dangel. | Source: facebook.com/lovewhatreallymatters
The years that followed her ninth were very challenging for Crystal, who tried to get her mom to seek justice or at least try to find her biological daughter. But the woman got away with being vague because of the promise she'd made.
When Crystal clocked 18, she reminded her mom of the plan, but her mom put her foot down, refusing to help her or talk about it. She had accepted Crystal as her one and only daughter, and there was no need to seek out her real child.
Undaunted but angry, Crystal started the journey on her own even though there was very little she could do without her mom's support.
She kept grasping at straws for years until 2007 when she decided to do a DNA test. It confirmed that the man, who had sacrificed a lot to raise her, was not her birth father.
Crystal would have moved on, but when she called her mom to tell her the news, she kept apologizing, but her tone rubbed Crystal wrongly — "don't trust her," her instincts screamed.

One of the comments from the post. | Source: facebook.com/lovewhatreallymatters
She listened. After the call with her mom, Crystal reached out to the company that ran the test, and they confirmed her mom was her actual birth mother — the woman had been lying all along.
A confrontation left Crystal with yet another puzzle because she found out that she was "the product of a one-night stand."
In 2018, she took more tests that led her to only distant extended relatives until one day; a stranger reached out a helping hand.

One of the comments from the post. | Source: facebook.com/lovewhatreallymatters
Crystal said she referred to herself as a "search angel," and it did not take her up to 24 hours to track down her biological father. Thanks to the good Samaritan, Crystal met her relatives and became accepted by them.
What happened to Crystal was a lie cooked up by her scandalous mom, but in truth, the only reason they believed her is that child swapping does occur in reality.
A good example is the case of Caterina Alagna and Melissa Fodera, two girls born 15 minutes apart in the same hospital on December 31, 1998.

One of the comments from the post. | Source: facebook.com/lovewhatreallymatters
Unknown to their parents, they were accidentally swapped by nurses ushering in the New Year. The mothers objected that the children's clothes were different, but the nurses assured them only the clothes were.
When the girls clocked three, their mothers realized what had happened and took a DNA test that confirmed the girls were indeed related.
It took some doing, but thanks to the determination of the two mothers not to harm their kids because of a small mistake. As a result, Caterina and Melissa were raised together as sisters.
Please fill in your e-mail so we can share with you our top stories!