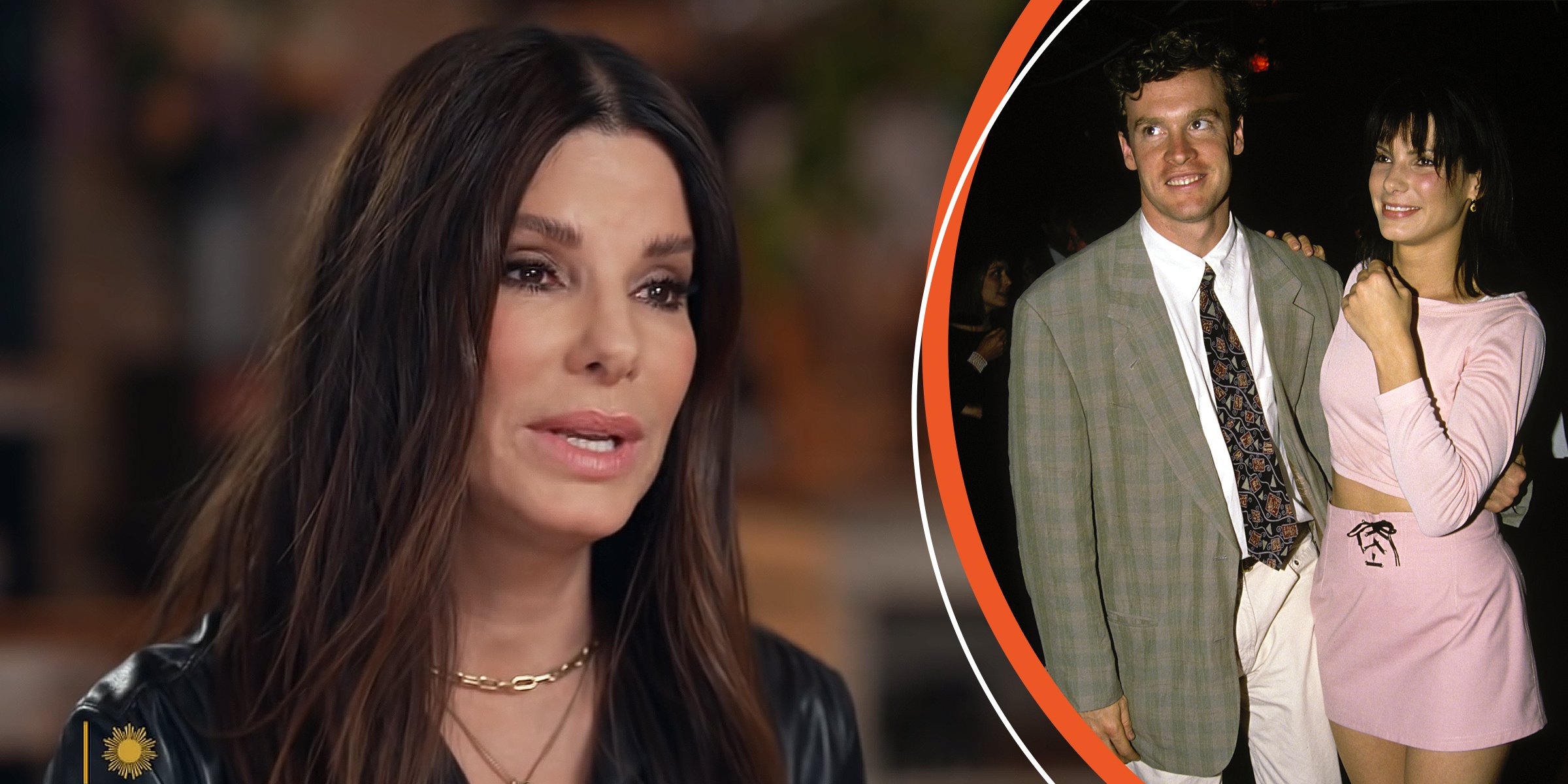 Getty Images | Youtube.com/CBS Sunday Morning
Sandra Bullock Had 'One Great Love in Life' Who She 'Chased like a Dog' & Prioritized over Herself
Sandra Bullock was head over heels with Tate Donovan after meeting on the set of "Love Potion No. 9." Unfortunately, their relationship only lasted four years, with neither star disclosing the reason for their breakup. Several rumors surrounded their split, but the actress denied them all.
When Sandra Bullock filmed "Love Potion No. 9" in 1992, she least expected to fall madly in love with a man. The lucky guy was fellow actor Tate Donovan, who the star wanted to befriend to the point that she admittedly "chased him like a dog."
Their romance quickly escalated into a four-year relationship, thanks to the "Miss Congeniality" star's good friend, George Clooney. According to the actress, Clooney became a pivotal figure in her relationship.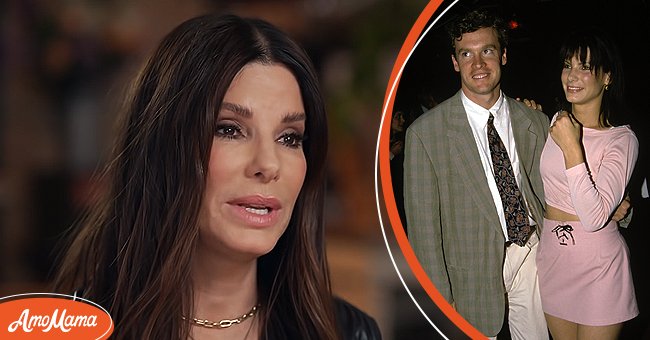 (L) Sandra Bullock during an interview for CBS Sunday morning. (R) Sandra Bullock and Tate Donovan in Los Angeles, circa 1994. | Source: Getty Images | Youtube.com/CBS Sunday Morning
In a previous interview, Bullock revealed that the "Gravity" star spoke to one of her boyfriends, suggesting that it was Donovan, and said:
"'If you don't marry her, I will."
Of course, there was only one woman in Clooney's mind, Amal. Bullock shared that he waited 30 years to marry her, but fortunately, the actress' relationship with Donovan lasted nearly half a decade. Here's a glimpse into their love life.
BULLOCK AND DONOVAN'S PASSIONATE RELATIONSHIP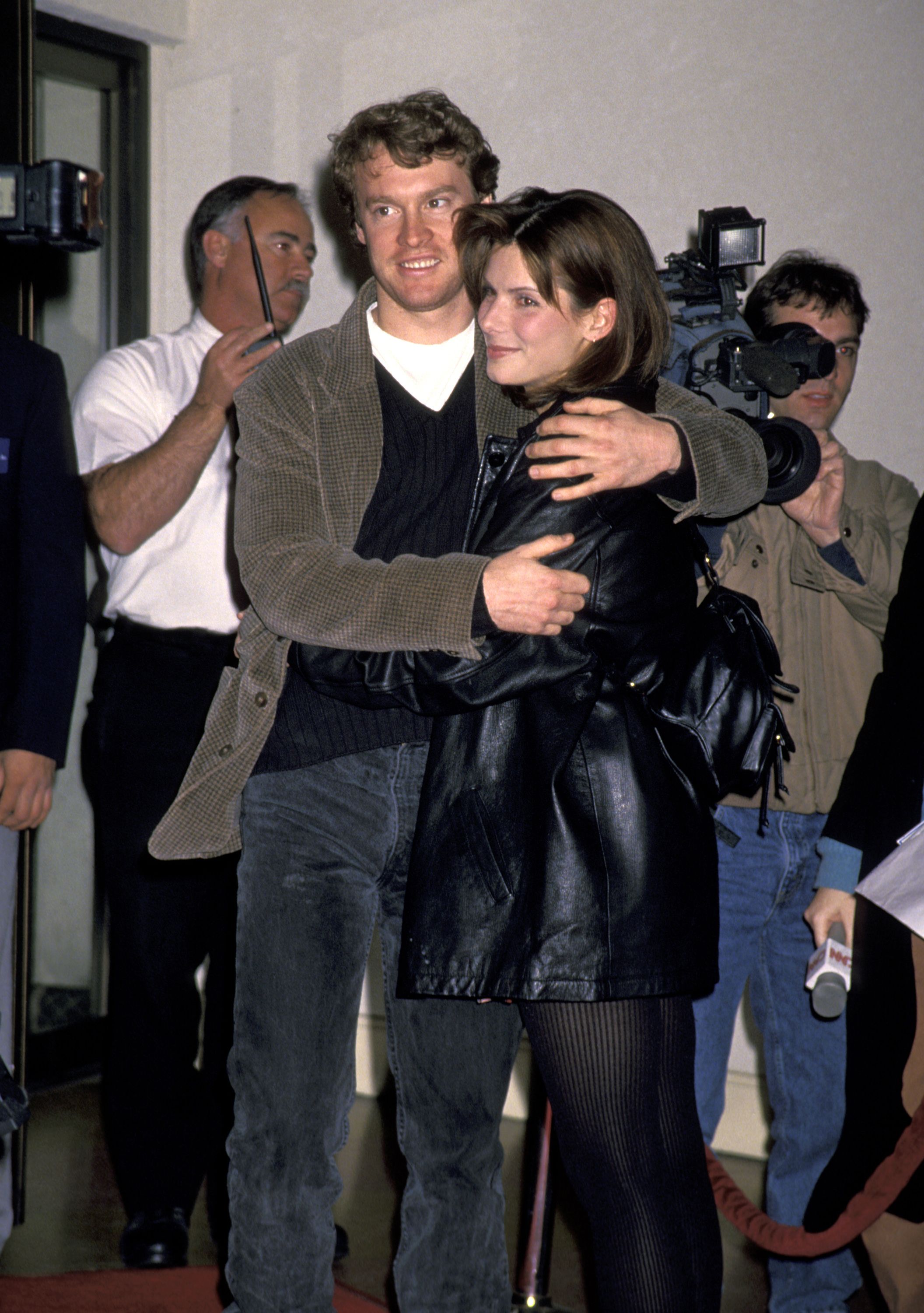 ate Donovan and Sandra Bullock during "On Deadly Ground" Los Angeles Premiere at Mann's Bruin Theater in Westwood, California, United States. | Source: Getty Images
Bullock adored her boyfriend throughout their relationship and had strong feelings for him. According to the "Bird Box" star, Donovan was the closest person she had at that time and meant more to her than anyone ever did. She said:
"You have one great love in life, and I've had it."
The couple made it to tabloid headlines several times and were the subject of several rumors, including an engagement that took place during their years together.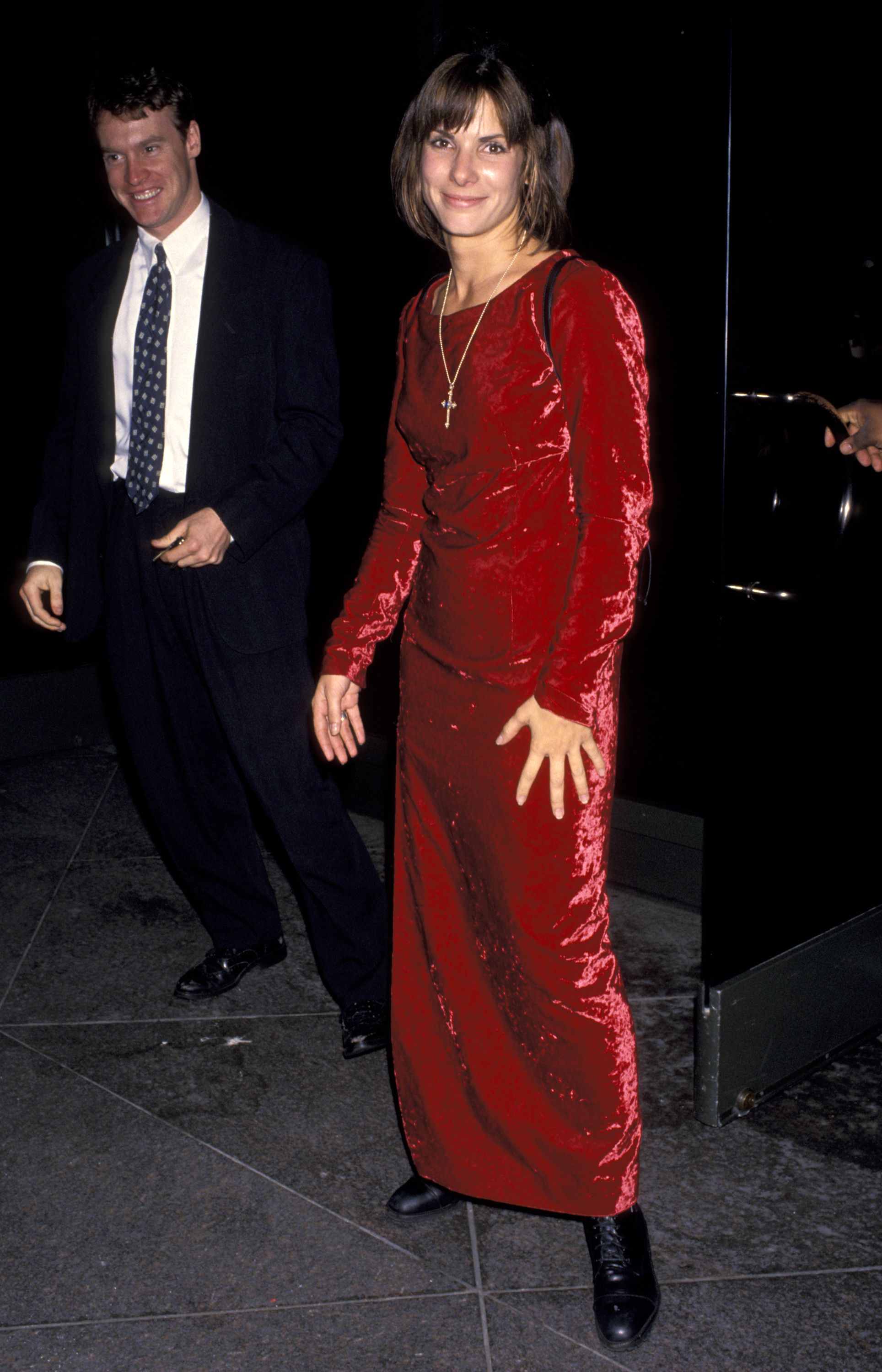 Sandra Bullock and Tate Donovan attend the screening of "Wrestling Ernest Hemingway." | Source: Getty Images
Bullock undoubtedly gave her all in the relationship and admitted, "My priorities were him first, me second." Donovan was the one person that made her see all sides of herself – the good, the bad, and the ugly, which was not expected before his entry into her life.
She has since been a devoted mom and decided to step away from her career to be with her family every day. According to the star, the COVID-19 pandemic influenced her decision.
Sadly, the relationship ended in heartbreak, which Bullock admitted she couldn't easily and quickly get over. "It takes a lot for me to fall [in love]. A lot, and knowing him was the greatest gift to myself and to my personality," she said.
THE END OF BULLOCK AND DONOVAN'S RELATIONSHIP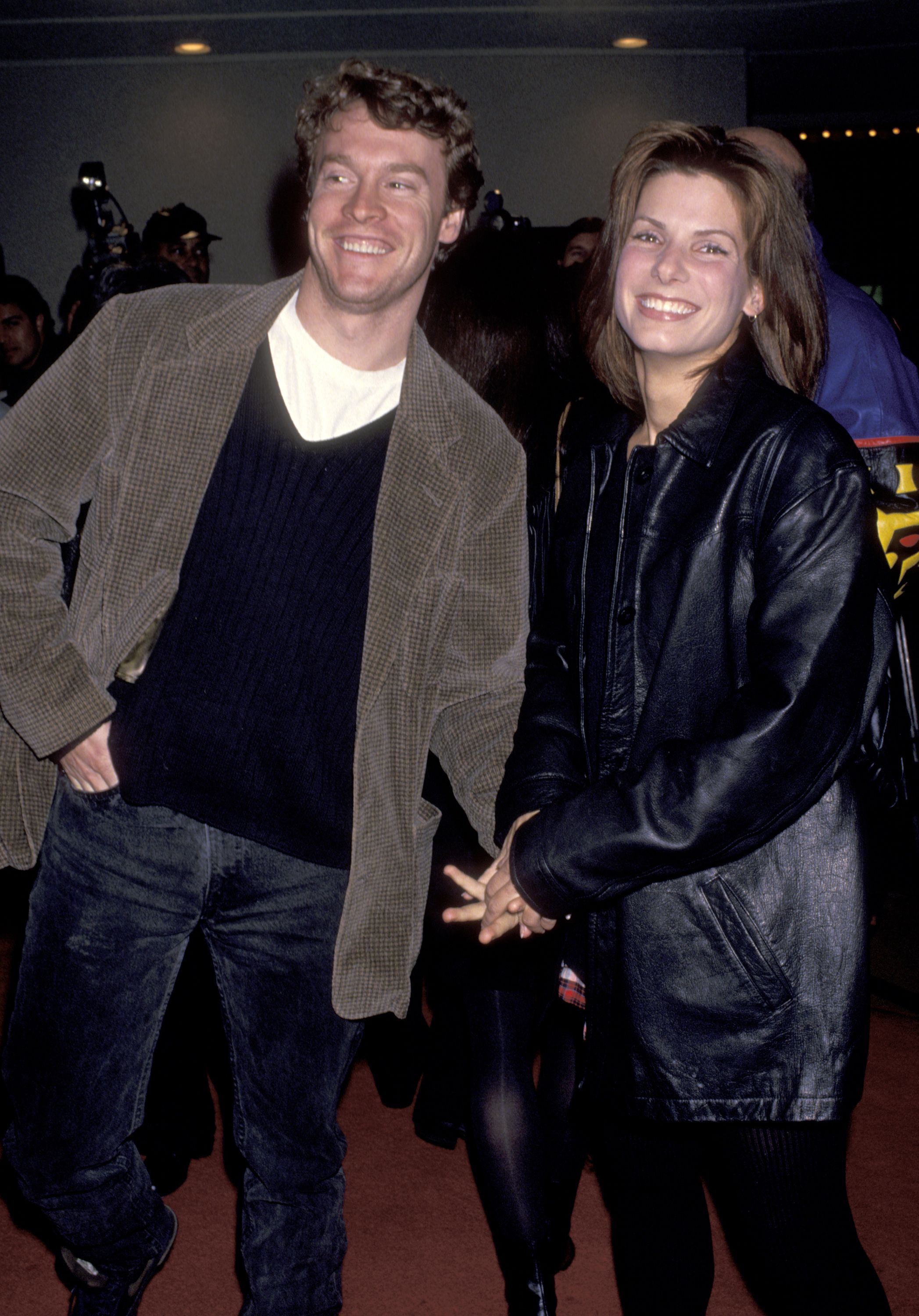 Tate Donovan and Sandra Bullock attends the "On Deadly Ground" Los Angeles Premiere. | Source: Getty Images
Bullock and Donovan split in 1994, and because neither revealed the reason for their separation, speculations and rumors circulated. In one interview, Bullock was asked if her rise to fame contributed to their breakup.
However, the "Ocean's 8" star denied such happening. Bullock believes that love doesn't fade easily and that it is something she respects and protects. She said: "Never in a million years do I think that success is what pushed a love away."
She also doesn't believe that two people cannot remain friends just because their romantic relationship failed. "We've both made mistakes, and you've got to go on," the award-winning actress said.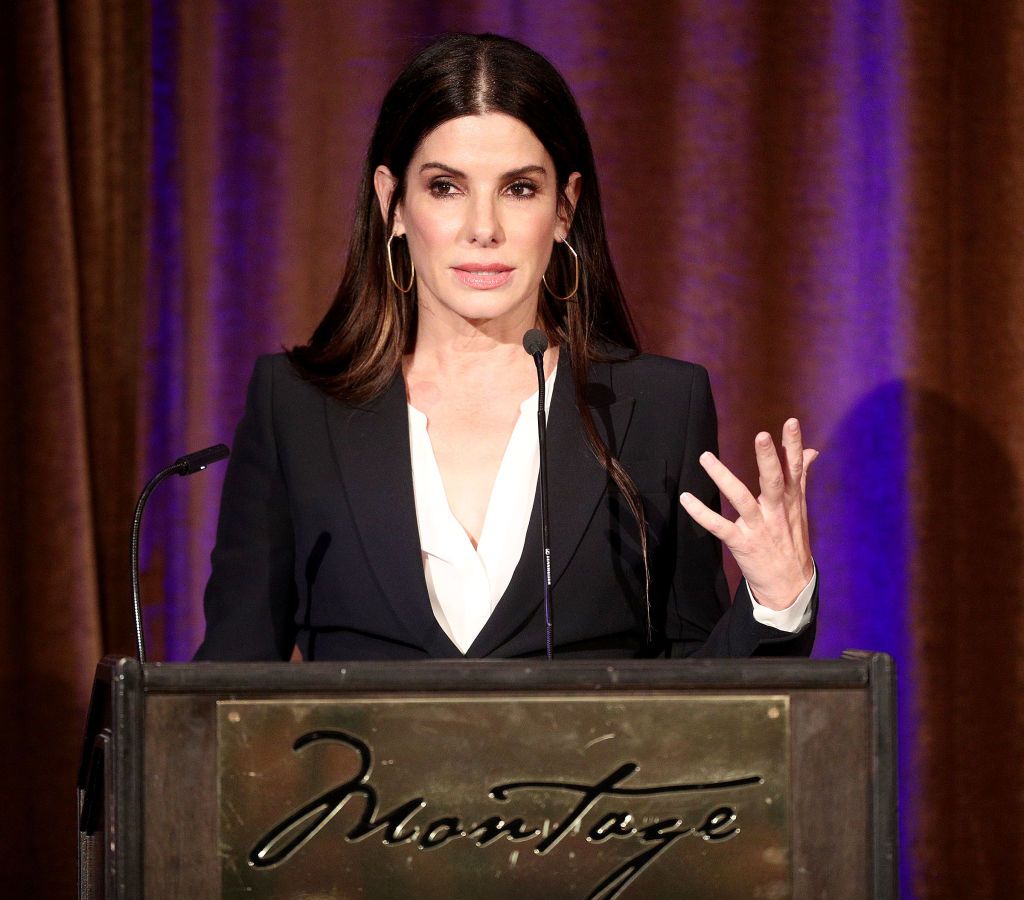 Sandra Bullock on stage during the Beverly Hills Bar Association's 2018 Entertainment Lawyer of the Year Dinner at the Montage Beverly Hills on May 3, 2018 in Beverly Hills, California. | Source: Getty Images
Other rumors claimed that Bullock had a love interest with football star Troy Aikman and a close friend, which she denied as well. At that time, Bullock did not want to get back into the dating scene and admitted that it would be difficult to trust someone again.
She also found difficulty facing the press as their only topic of interest was her breakup with Donovan. "It drove Tate crazy," she said. However, the Hollywood star would sometimes talk about him to avoid putting herself as the main topic. Neither has since revealed the reason for their split. Bullock said:
"I can't explain why things never worked out the way they did. We both know why it happened."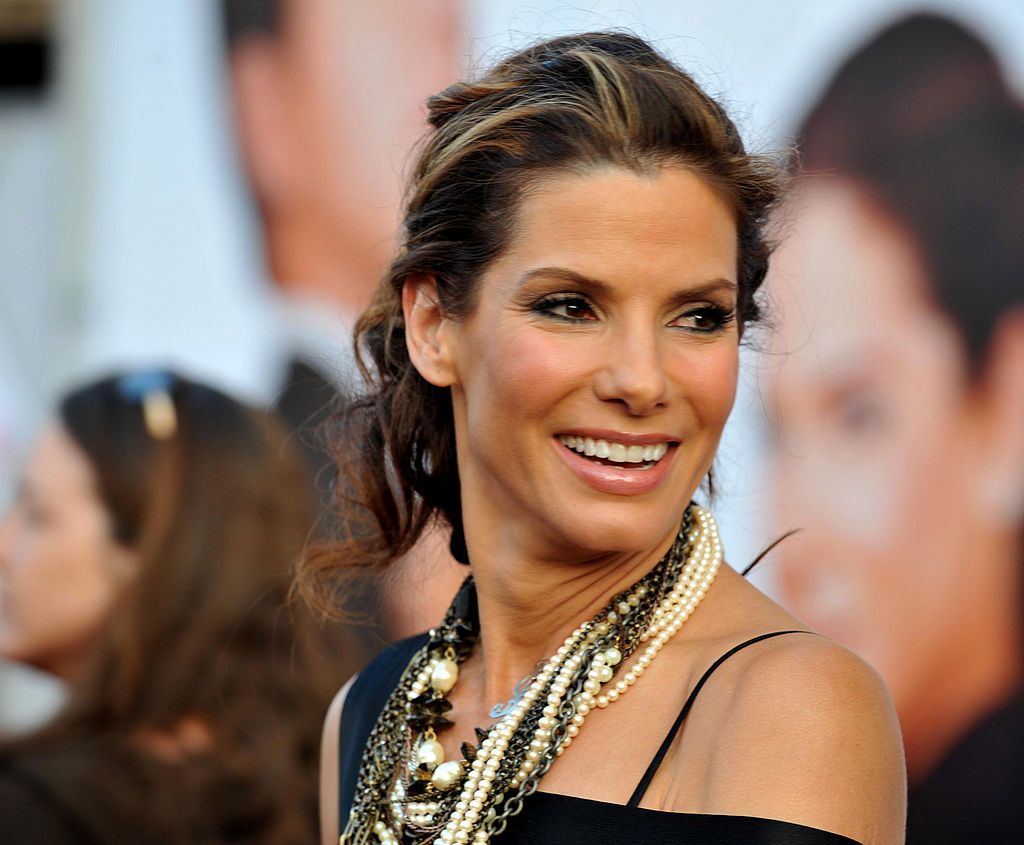 Sandra Bullock during the Los Angeles premiere of "The Proposal" at the El Capitan Theatre on June 1, 2009 in Hollywood, California. | Source: Getty Images
Bullock and Donovan have always been on good terms despite their romantic relationship ending. "The Proposal" star has also moved on and even met Donovan's ex, Jennifer Aniston, whom he also dated in the late '90s.
While Donovan and Aniston were linked, he appeared on five episodes of "Friends," playing Rachel's boyfriend. But as their on-screen romance ended, so did their real-life relationship.
Both women recalled the man who once held their hearts as a patient man. "[He] was a very patient human being, given that he dated us both," Bullock said.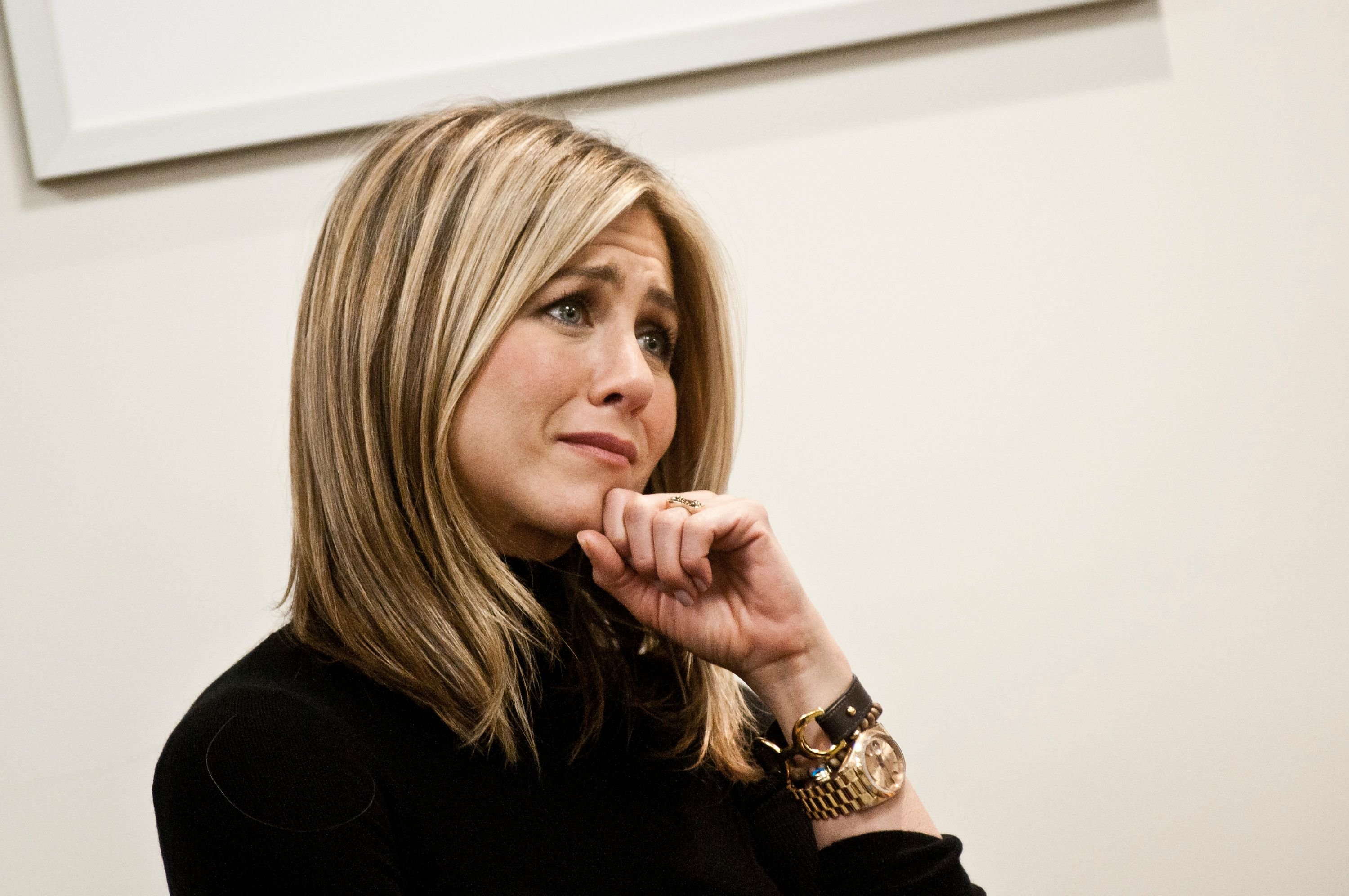 Jennifer Aniston candidly photographed during a visit to the Breast Care Center at the Inova Alexandria Hospital at Mark Center on October 3, 2011 in Alexandria, Virginia. | Source: Getty Images
They also described Donovan's type of woman – as "talented, funny, kind, introspective, and generous." Aniston added that they were women interested in architecture and interior design.
Donovan also had something to say about his exes after running into them at the Golden Globe Awards ceremony.
Being in the same industry, running into each other was inevitable, but the actor was nowhere near awkward around his former flames. In fact, he fondly greeted Aniston during the event. He said, "I mean, it's been 15 years, so if you can't bury the hatchet in that amount of time, something's wrong with you."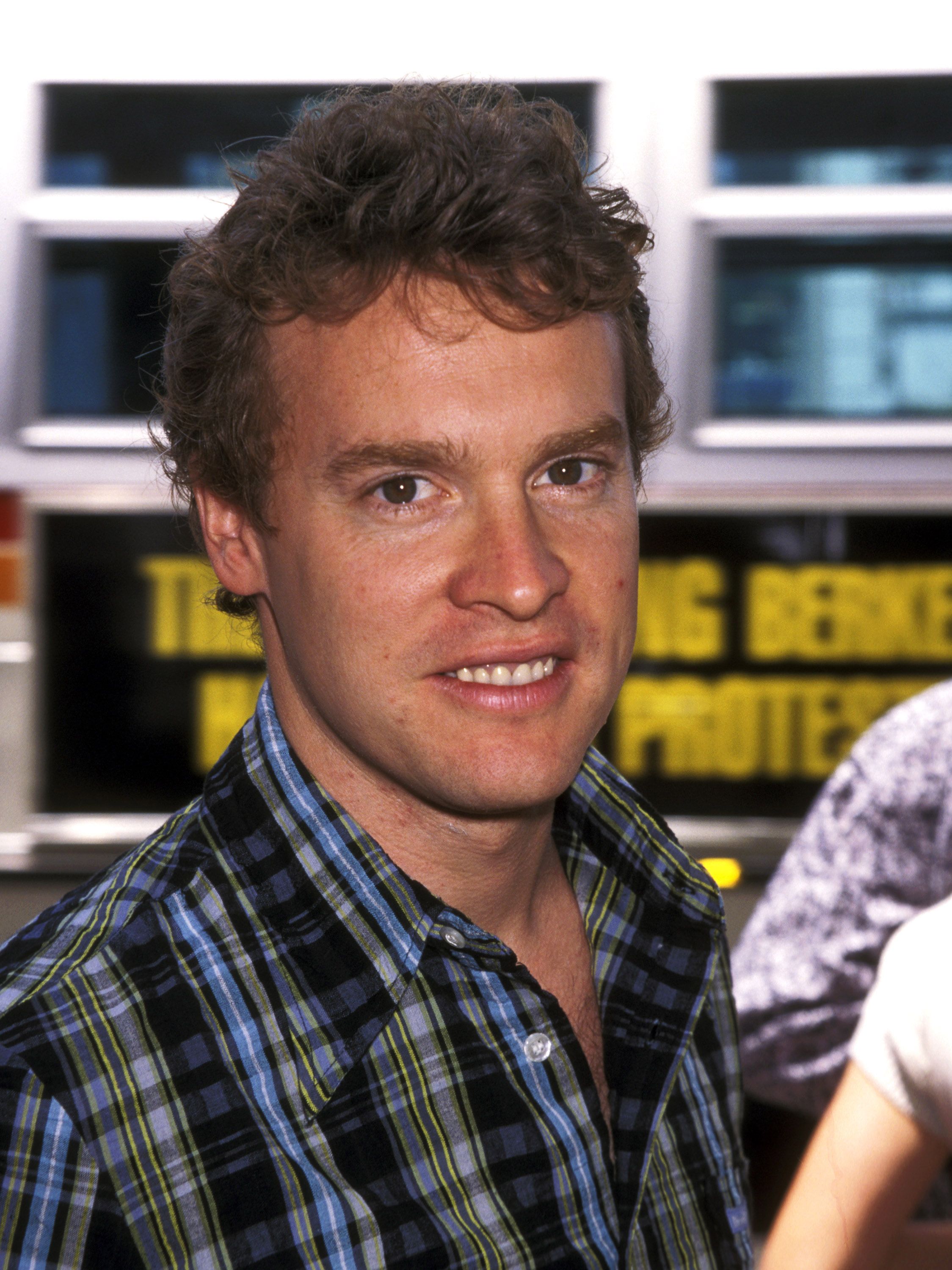 Tate Donovan attends the premiere of Walt Disney's "Hercules" at El Capitan Theater in Hollywood, California, United States. | Source: Getty Images
Bullock later found love again and married Jesse James in 2005. Although they never had children together, the actress adopted her first child, Louis, then three months old, in 2010, the same year she divorced James.
Five years later, she adopted her second child, Laila, who was also three months old at that time. Together with her boyfriend, Bryan Randall, and his child, Bullock happily enjoys motherhood without the pressure to get married again.
She has since been a devoted mom and decided to step away from her career to be with her family every day. According to the star, the COVID-19 pandemic heavily influenced her decision to leave acting.
Please fill in your e-mail so we can share with you our top stories!