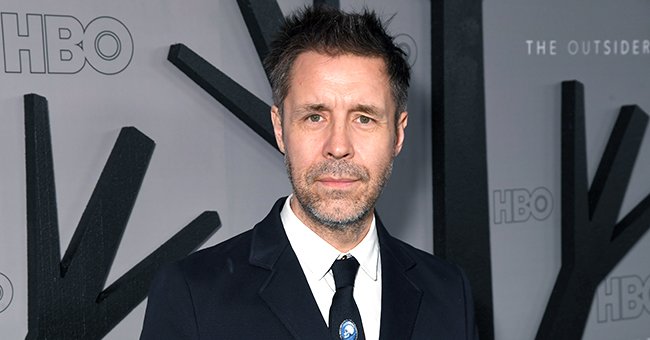 Getty Images
Paddy Considine Met His Future Wife & Mother of His 3 Children at Age 18 - Inside Their 'Ordinary' and Private Life
"Peaky Blinders" star Paddy Considine and his wife are living proof that even famous actors can stay married to the same person for decades despite the industry's temptations.
Born in September 1973, Paddy Considine feels no shame about calling himself an artist. He grew up in Winshill, a suburb in Burton-on-Trent, England, and became obsessed with films and making movies after watching "One Flew Over the Cuckoo's Nest" about 50 times.
However, he spent his teenage years with a gang of local kids and was the joker in class. At 15 or 16, he realized he couldn't be just "another bum" from his town. That's when the acting bug bit him.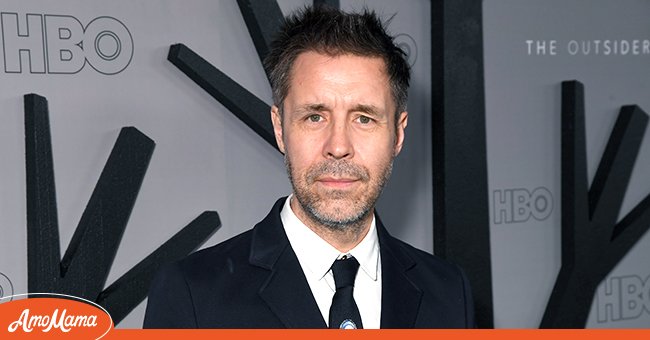 Paddy Considine on January 09, 2020 in Los Angeles, California | Source: Getty Images
Considine started acting in school productions, but at 18, he began attending an evening drama course at Burton College at his art teacher's request.
He befriended Shane Meadows almost instantly, and they eventually formed a band called She Talks to Angels. Around the same time, Considine met his future wife, Shelley Insley.
Insley and Considine hit it off right away, but they needed to go through different experiences before deciding to be together for the rest of their lives.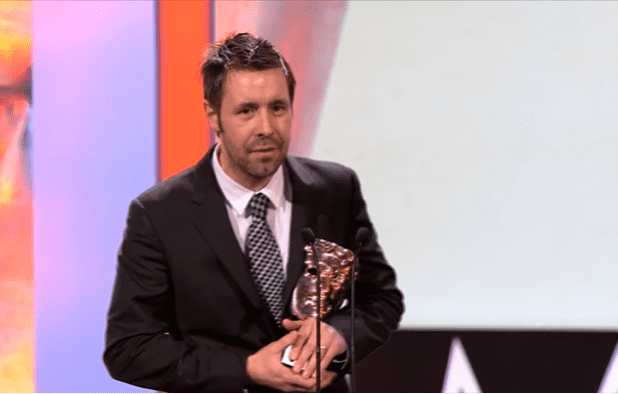 Paddy Considine winning the BAFTA for Outstanding Debut by a British Writer, Director or Producer for "Tyrannosaur" in February 2012 | Source: YouTube/BAFTA
In Considine's case, he dropped out of Burton College after only a year. He couldn't see Insley that much because she studied graphic design in Buckinghamshire.
Paddy Considine returned to college and got a first-class degree in photography from Brighton University. During his college years, Considine learned to be an artist and understood his feelings and emotions. He added:
"People are embarrassed of it, or it's a naff thing to describe yourself as [an artist], but if I didn't have acting, directing, music, then I'd struggle."
Considine's photography work was impressive, especially his portraits of former boxers (it even got published in The Guardian). He even made a documentary, "Ex-Boxers," and that project changed his life.
Meadows, the film's director, told Considine he should audition for a role in 1999's "A Room for Romeo Brass." He listened to his friend's advice and got the part, and his acting career began.
Considine understood more about himself in 2011 when he was diagnosed with Irlen Syndrome.
After being part of the entertainment industry for over two decades, one would think that Considine lives a luxurious life like many other actors. However, he pointed out that he would disappear and make shoes like Daniel Day-Lewis if he became a celebrity.
Considine prefers to keep things ordinary. Apart from keeping most details of his relationship with Insley away from the spotlight, he still lives in his hometown, although he frequently works in London.
Speaking of Considine's love life, he and Insley tied the knot in 2002 and are raising three children. The actor explained his children needed years to understand what he did for a living. They thought he had a band, which is true, but he doesn't make much money with it.
Considine understood more about himself in 2011 when he was diagnosed with Irlen Syndrome, a condition linked to Asperger's and autism.
Before his diagnosis, he didn't know why he struggled to make eye contact, had hypersensitivity to light, and had intrusive thoughts that something terrible would happen to his family.
Please fill in your e-mail so we can share with you our top stories!