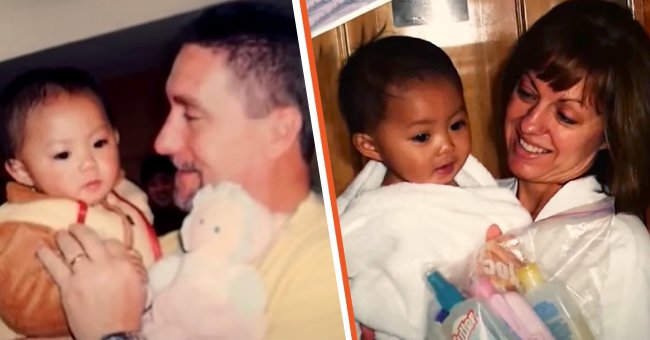 youtube.com/CBN - The Christian Broadcasting Network
Couple Who Lost Son Adopt Baby Abandoned at a Train Station, Discover She Has a Godsent Talent for Singing
A couple lost one of their kids, leaving their family incomplete until they adopted a child who had been abandoned at a train station. Llittle did they know they were taking in a singing genius that stunned many with her talent.
China had a one-child policy in effect for years to curb its ever-growing population until recently. This means that additional kids from the time the policy was in effect would have suffered as the parents would have had to give them up.
The policy allegedly affected the female babies more than their male counterparts. This is probably why the little kid, who would go on to become a beacon of pride for Chuck and Kim Walker, was abandoned around a train station in Hunan.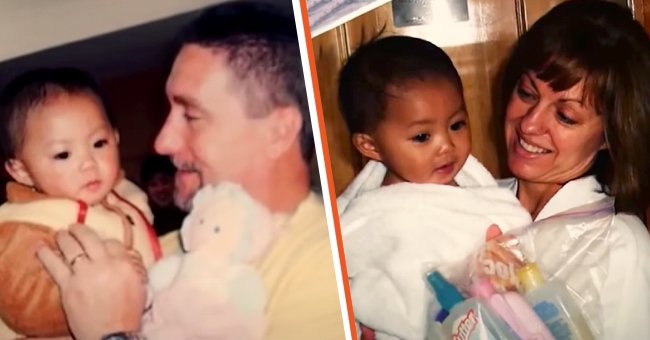 Pictures of Chuck and Kim Walker carrying baby Kenzie | Source: youtube.com/CBN - The Christian Broadcasting Network
A good samaritan discovered the baby girl in a cardboard box and decided to take her to an orphanage, where she lived for a year. Here is a short story of how she found her way into the home of the family that changed her life forever.
THE COUPLE FELT THE FAMILY WAS INCOMPLETE
Chuck and Kim Walker were married in 1982, and two years later, they welcomed their first child. After him, they gave birth to another boy but unfortunately, he was lost at birth.
It left a gaping space in their family, and for the next 16 years, the couple thought about having an adoption. When they eventually made up their minds, they took in a girl, but despite their happiness with her arrival, the couple still felt the family was incomplete.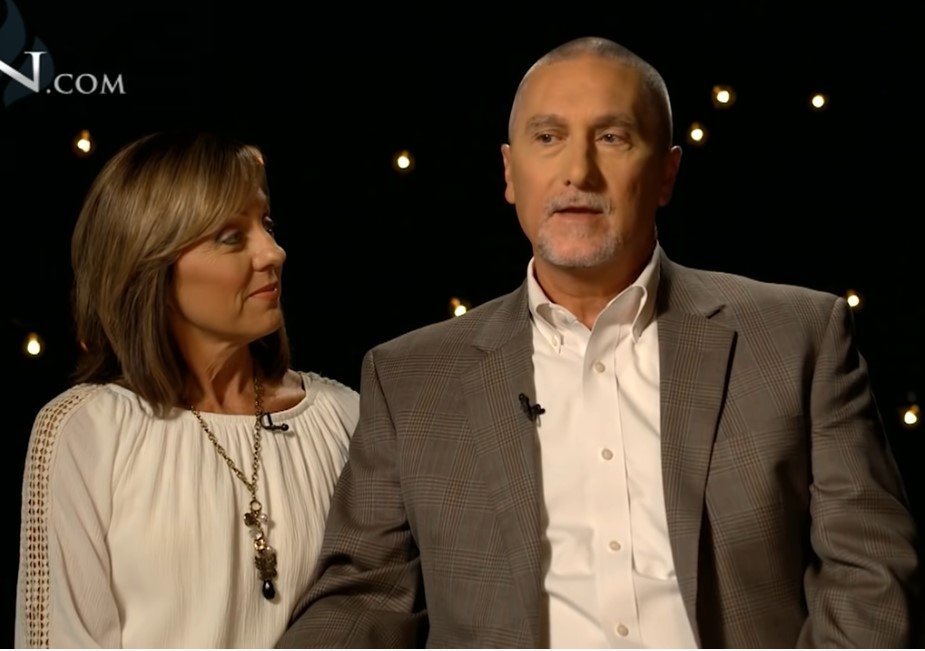 Picture of Chuck and Kim Walker | Source: youtube.com/CBN - The Christian Broadcasting Network
Three years down the line, they realized they wanted yet another girl child. News of the numerous Chinese kids needing a home reached them after some time, and they felt a nudge from God to make their pick from among them.
They got in touch with an agency that presented them with options, but they immediately set eyes on the child they later adopted and fell in love with. They traveled down to China, and the couple completed the adoption process within days of their arrival.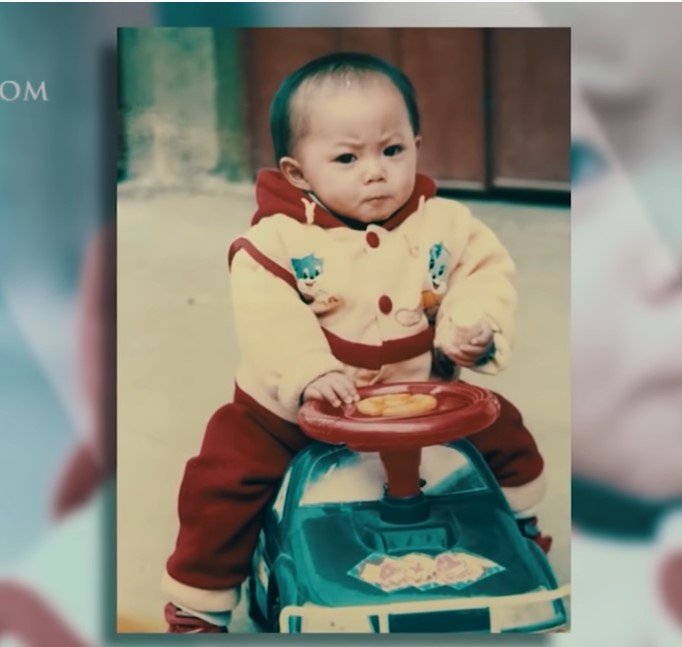 Picture of Kenzie as a baby in China | Source: youtube.com/CBN - The Christian Broadcasting Network
THEY KNEW SHE HAD TALENT THE MOMENT THEY ARRIVED AT HOME
Chuck and his wife, Kim, named the girl they adopted McKenzie "Kenzie" Grace Walker, and they knew she was going to be a great singer the moment they arrived home.
According to the couple, Kenzie's attention was immediately drawn to an alarm clock when they walked into the house.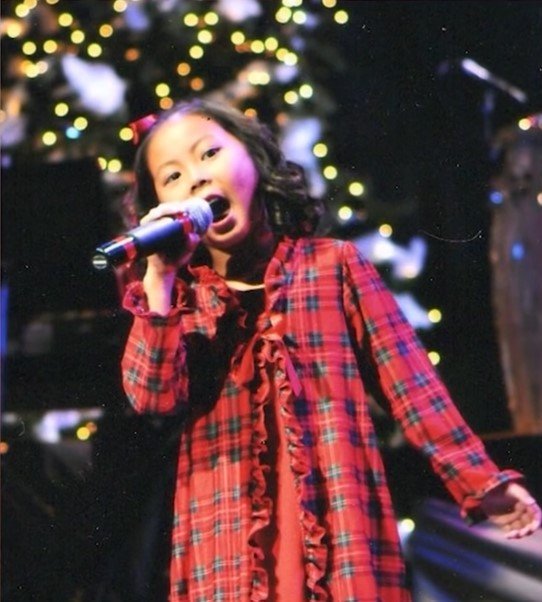 Picture of Kenzie singing on stage | Source: youtube.com/CBN - The Christian Broadcasting Network
When the chimes started to go off, Kenzie imitated them with an uncanny precision that stunned her adoptive parents. Afterward, she began to mimic other sounds around the house, including a rooster alarm clock.
"Wherever we went, she would hum along with the music. It became obvious that it was just a part of who she was," Kim Walker said. "She would sing as she was playing, even when friends were over, she'd plan these elaborate programs … It was just, it was a part of her everyday world."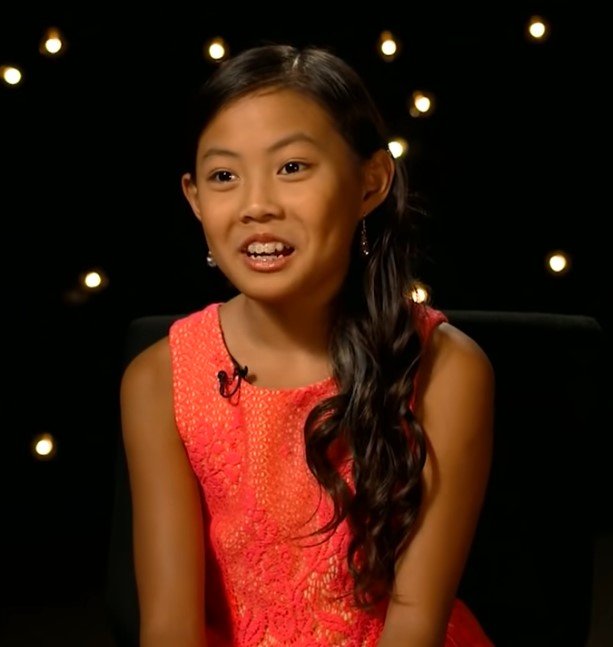 Picture of Kenzie | Source: youtube.com/CBN - The Christian Broadcasting Network
SHE DECLARED HER DESIRE TO SING AT FIVE
Chuck and Kim helped Kenzie nurture her talent, and when she clocked five, the pair signed her up for voice lessons that led her to declare that she wanted to be a "famous singer."
Given how passionate she was about it, it did not surprise her parents when she began her musical career and started to gain popularity because of her talent. It did not take long for her to become a sensation, doing concert tours all over the country and selling out exclusive venues.
By 2015, she signed a record deal with Mansion Entertainment, where she was opportune to sing gospel songs for the church.
These days, she's still doing well as a singer while giving back to society, and it's all thanks to the two lovebirds who adopted her among the dozens they were presented with.
Please fill in your e-mail so we can share with you our top stories!