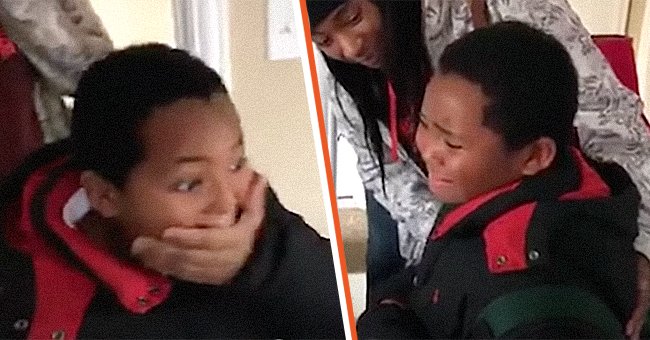 Daeyrs | Dionna and Daeyrs | Source: youtube.com/Caters Clips
Little Boy Who Was Homeless for Years Starts Crying When He Sees His Very First Bed
Hearts melted after a video capturing a boy's genuine reaction to getting his first bed was shared online. Prior to receiving help, he and his mom had been sleeping on makeshift beds.
A home is very important, especially when there are extra mouths to cater to. At eight, Daeyrs and his mother, Dionna, from Detroit, had been on the streets for most of his life, sharing sleeping spaces in homeless shelters with other families.
The woman, a trainee nurse, had lost her job, and their home had quickly followed, leaving the two no choice but to start moving from shelter to shelter.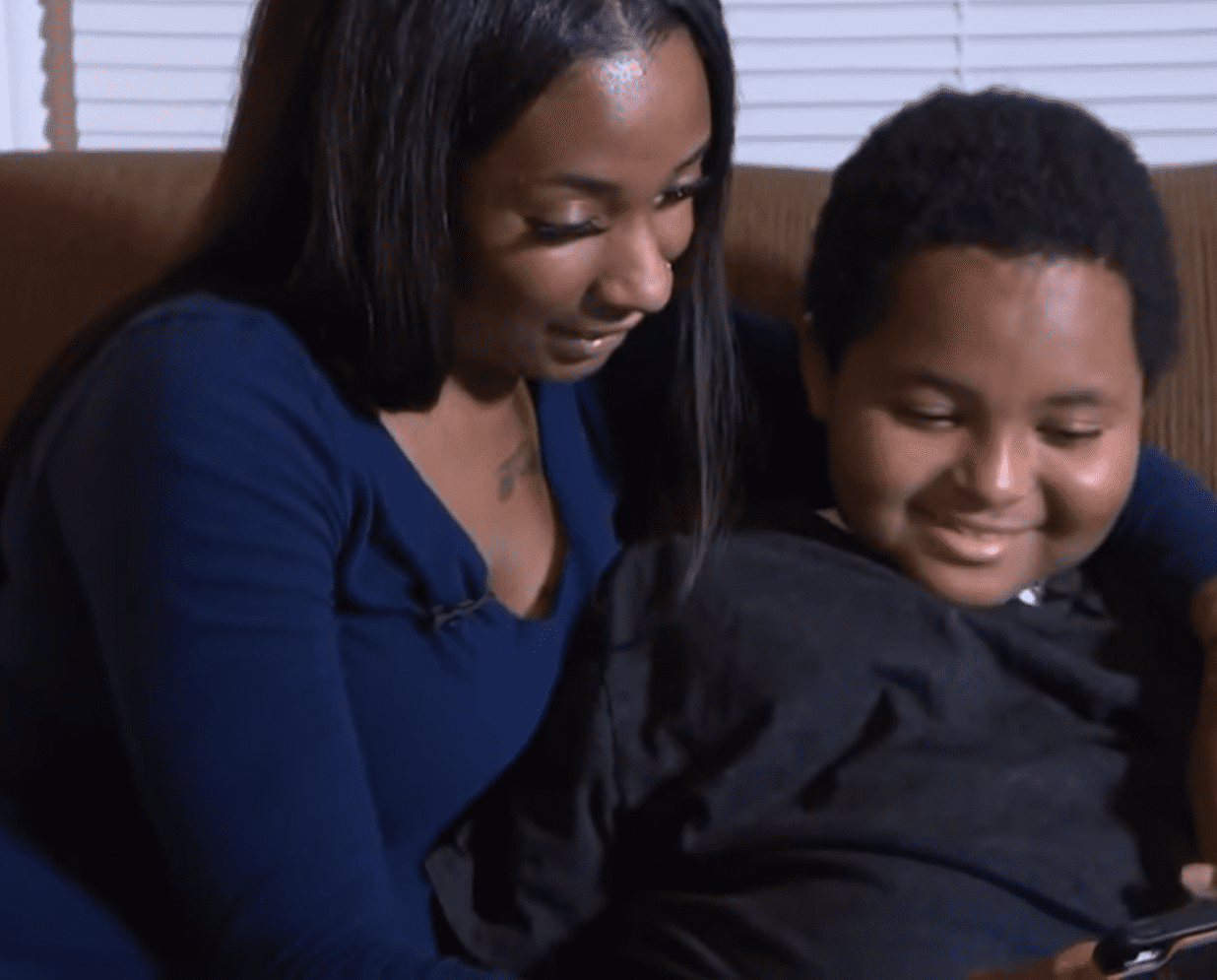 Daeyrs and his mom, Dionna. | Source: youtube.com/NBC News
After several years of intermittent homelessness, the mother and son were finally granted state housing that helped them get off the streets.
It was a significant improvement from sleeping on the streets, but the two could not afford to furnish their new home with anything except a few chairs and a blow-up mattress. This meant Daeyrs had to sleep on a nest made out of large blankets on the floor.
He would often dream of having his own bed, which became a reality after their story reached a Humble Design charity. Thanks to the charity's commitment, they were able to turn the pair's home into a fully furnished one.
In 2018, the video that captured the moment the two walked into their new home was shared on NBC's YouTube channel, and it melted many hearts. The pair were stunned by the transformation.
The two could not hide their delight, but the boy was the most emotional because he was well aware of what it meant for him and his mother.
The last part of the video was inarguably the best because it documented Daeyrs's reaction to his room's new look. He was told to close and cover his eyes before being ushered into the room.
When he was finally asked to put his hands down, he couldn't stop the smile that spread across his face, and neither could he stop the tears that moistened his eyes.
He now had a bed of his own, and his room was also fully furnished with chairs and cushions, toys, and an art set he had always yearned for.
Despite his attempts to hide it, Daeyrs was overcome with tears; however, his mom was right there, so he sobbed into her stomach while expressing his gratitude to the Humble Design team for their work. Treger Strasberg, the founder of the charity, had this to say about the emotional affair:
"They moved into this house but didn't have any furniture and were sleeping on the floor. We were referred to Daeyrs and his mother by a social worker."
Daeyrs wanted a room with his own bed, making Treger realize the essential things in life. It made him grateful for things he would usually take for granted. Thanks to him and his team, Daeyrs and his mom no longer have to worry about where to rest after a long day. Who says dreams don't come true?
Please fill in your e-mail so we can share with you our top stories!