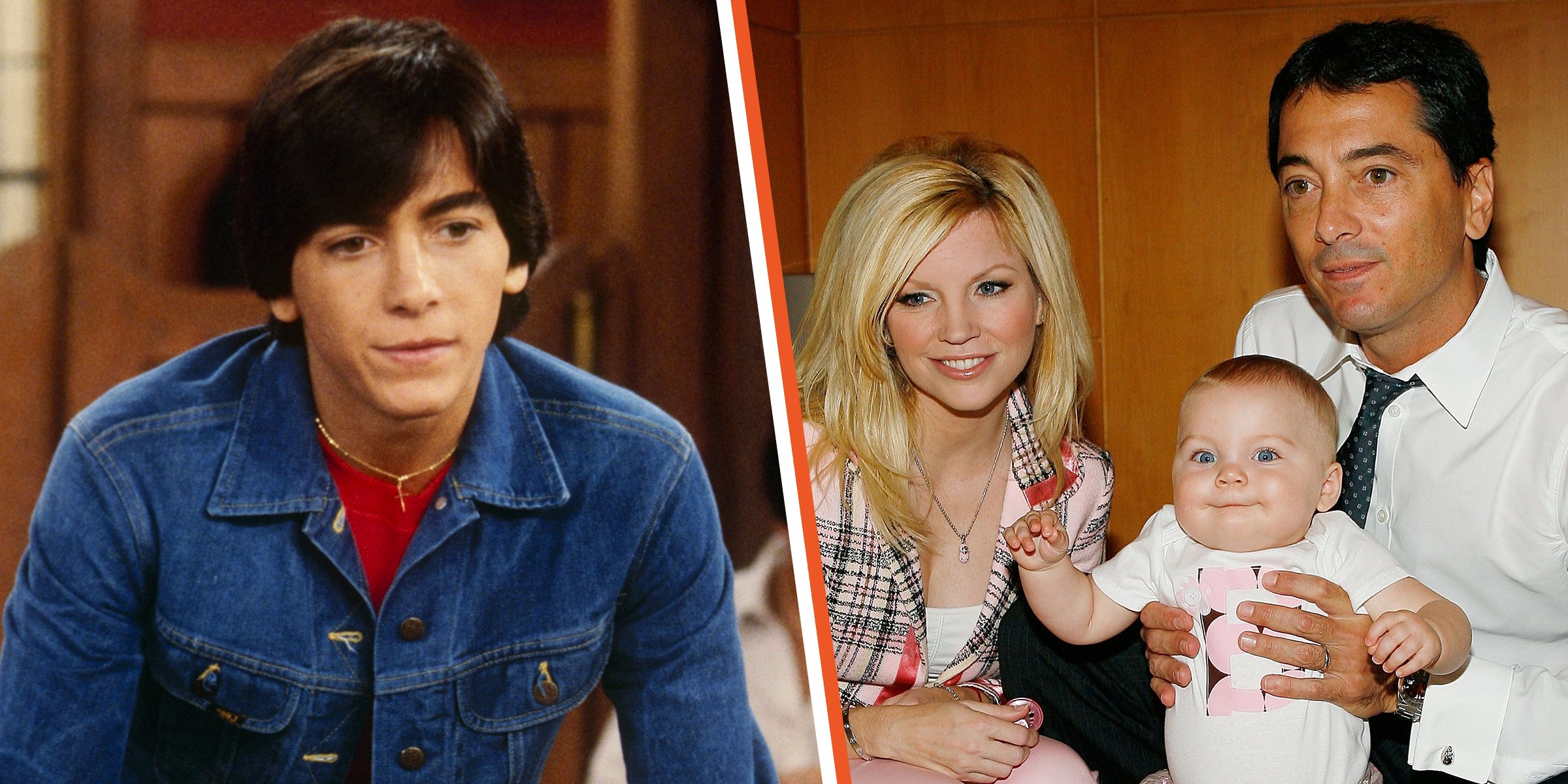 Getty Images
Scott Baio Became a Father at 46 & Thought His Life 'Would End Completely' When His 1st Child Was Born
Actor Scott Baio was once famous for his role as Chachi Arcola on the sitcom "Happy Days" and its spin-off "Joanie Loves Chachi." However, he was more well-known for his toxic love life over the years.
From the young age of nine, television star Scott Baio knew that he wanted to be an actor. Soon after, his parents accompanied him on interviews, and he was able to land minor roles in commercials.
The New York native's big break came when he beat 2,000 other child stars for the leading role in the child gangster film "Bugsy Malone" in 1976.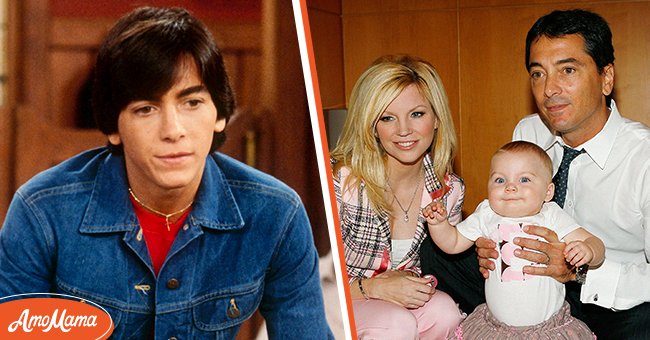 (L) Scott Baio as Chachi Arcola in the ABC sitcom "Happy Days" on October 27, 1981. (R) Actor Scott Baio and wife actress Renee Baio pictured with their daughter Bailey at a press conference at the Mattell Children's Hospital UCLA on September 5, 2008 in Westwood, California. / Source: Getty Images
The following year, Baio rose to stardom after being chosen for the iconic role of Chachi Arcola on the ABC sitcom "Happy Days" in 1974.
For the majority of his career, the 61-year-old was not only popular for his acting but also for his playboy lifestyle, having relationships with multiple women.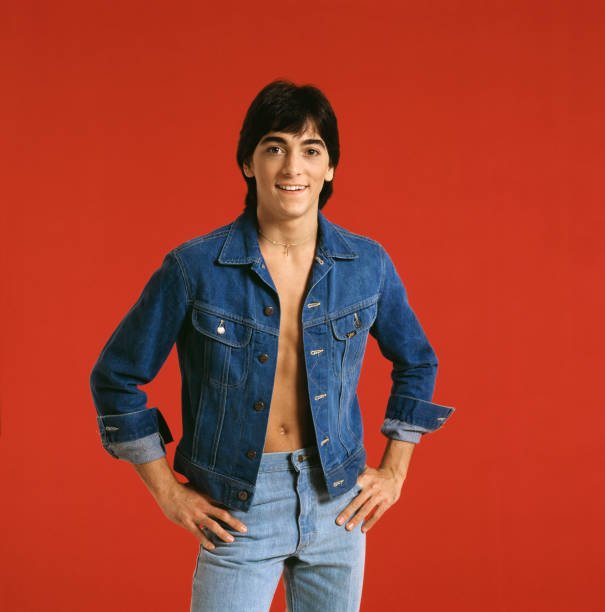 Scott Baio pictured with his hands on his hips, wearing a jean jacket with no shirt underneath, paired with jeans. / Source: Getty Images
Baio admitted that being involved with many females was merely a game for him back then, adding it was his fame, being on TV that made him attractive to them:
"I had a huge advantage. I was on television, the greatest aphrodisiac ever. I don't care who you are or what you look like. I'm not the best-looking guy in the world. I'm not the ugliest guy in the world. I'm okay looking, but I was on TV."
Baio further explained that being a celebrity comes with many perks, and being a ladies' man was one of them. He reiterated that it became a game for him, which he became good at.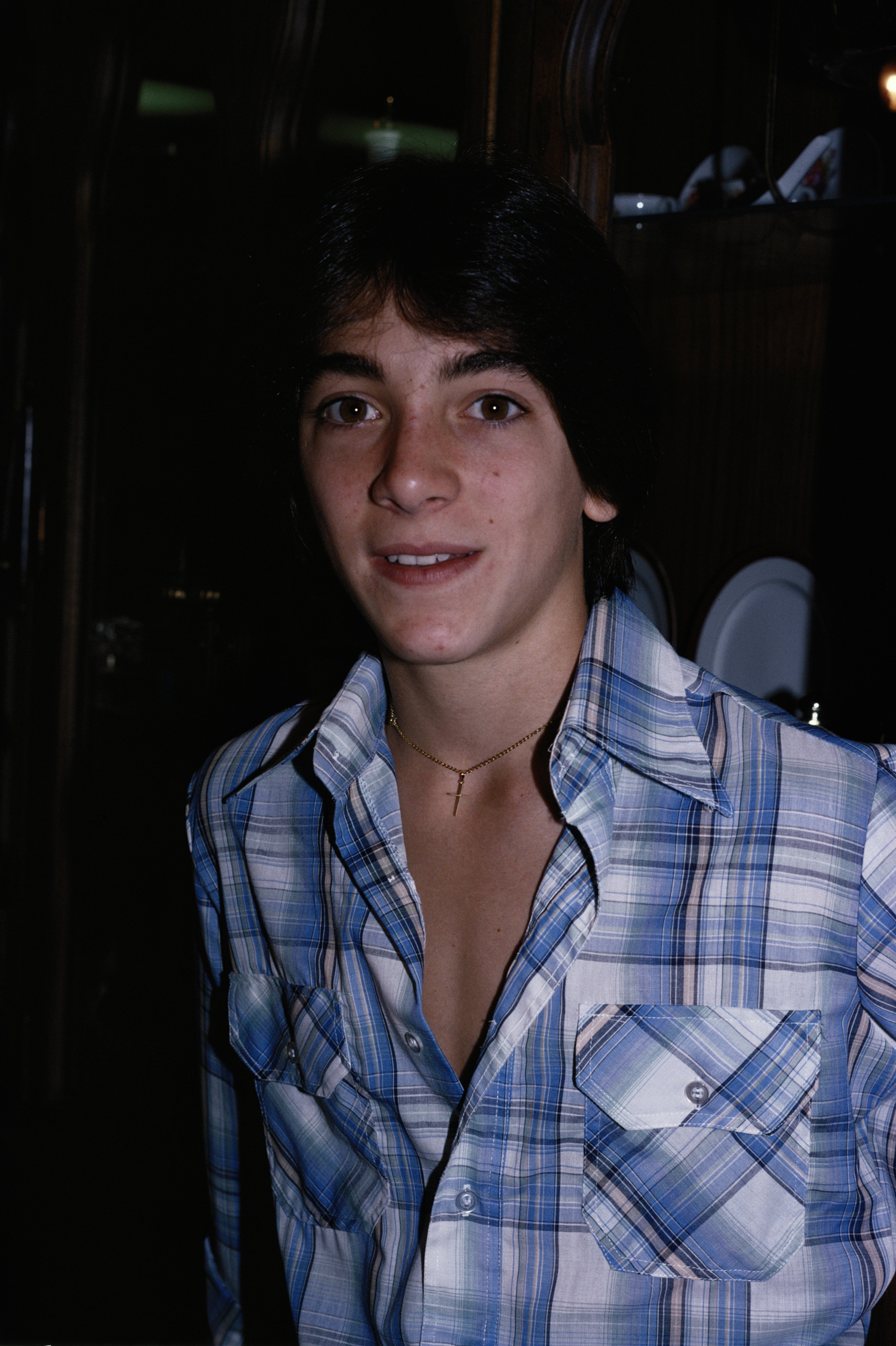 Television star Scott Baio posing at his home for a magazine shoot in November 1978. / Source: Getty Images
The former TV heartthrob shared it was not that hard and that his attitude towards his behavior showed it. He did not care. Baio could not care less what people said to him, and it was easy for him to do that.
One of his most high-profile relationships was with "Happy Days" co-star Erin Moran. The actress played his on-screen love, Joanie Cunningham.
On his reality show "Scott is 45...and Single," Baio revealed that he lost his virginity to Moran. In addition, the "Daktari" alum believed that Baio thought she had broken up with him because she was unsatisfied with the size of his manhood.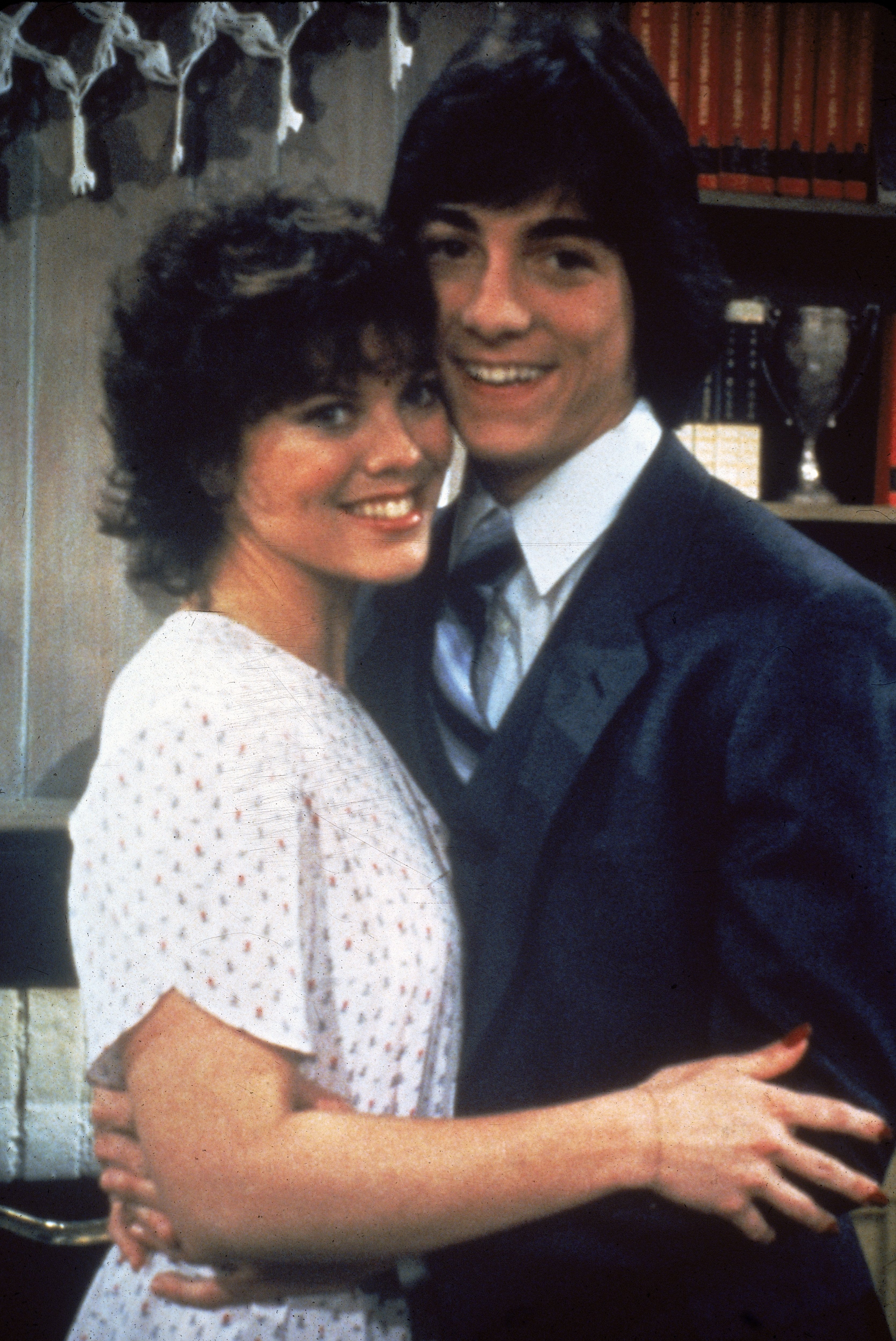 Actress Erin Moran pictured with her co-star Scott Baio in an embrace for a publicity portrait for the TV show "Joanie Loves Chachi," in 1982. / Source: Getty Images
But Moran tried to reassure him that it was not the case. "He thought that's why we broke up when we were together," she explained.
Moran shared that their breakup was because Baio had asked for her hand in marriage, which scared her off. She came from a dysfunctional family, and that experience contributed to her fear of getting married. Her parents did not get along. Hence she broke things off with Baio.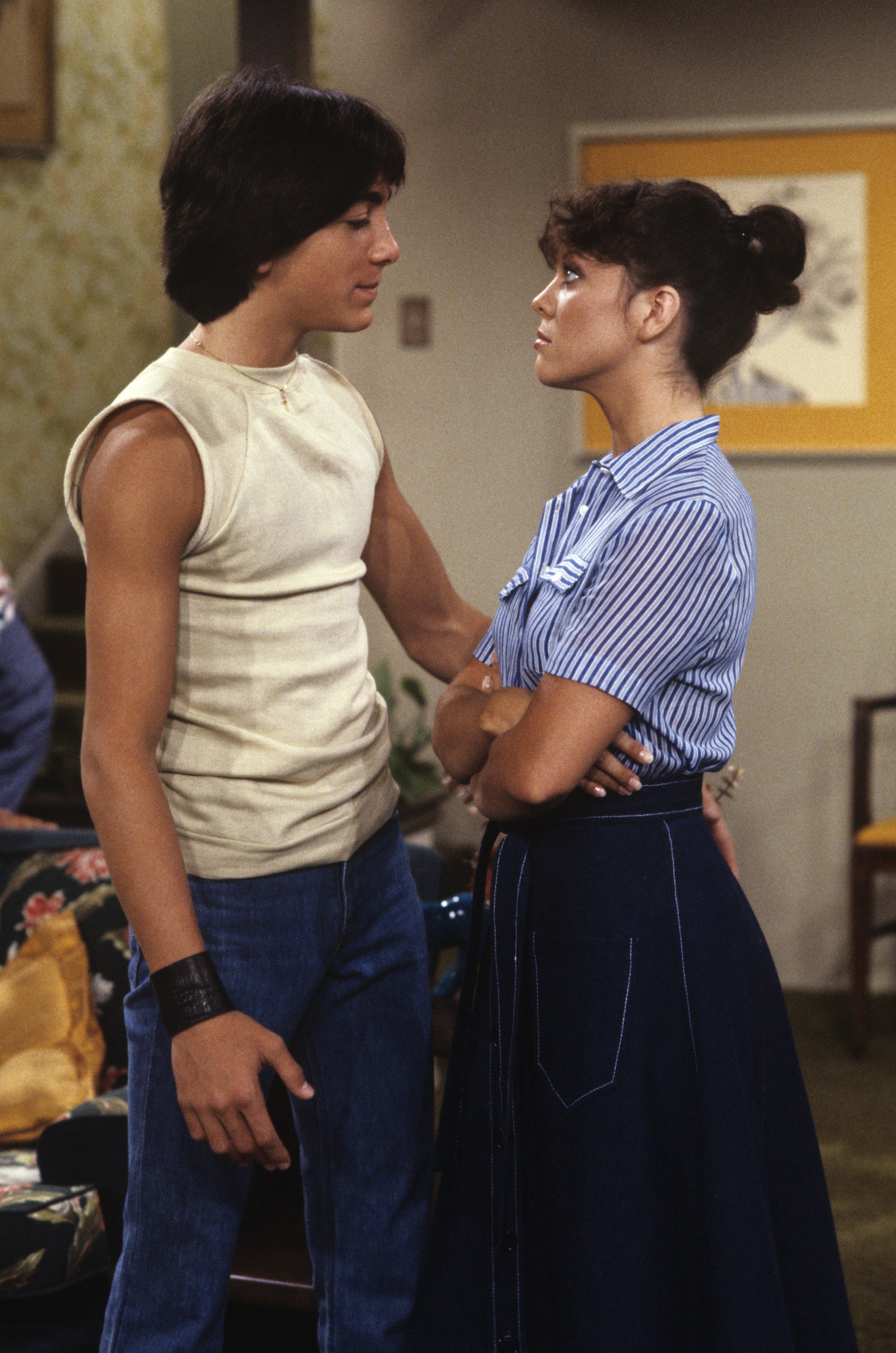 Scott Baio as Chachi Arcola and Erin Moran as Joanie Cunningham on "Happy Days" during the episode "Chachi Sells His Soul" which aired on September 18, 1979. / Source: Getty Images
The "Courting Mom and Dad" star later realized that he had turned aggressive toward his lovers. However, Baio clarified that he never got physical with them.
The veteran star said he was mainly rude to them and did not care. He began hurting their feelings and breaking them emotionally, but he later stopped doing it.
BAIO'S MARRIAGE WITH HIS WIFE - HIS FEARS OF GETTING MARRIED
Erin Moran, wearing a wedding dress, and Scott Baio, wearing a tuxedo, posing at an altar in a promotional portrait for "Happy Days.'" / Source: Getty Images
At the beginning of his VH1 show, Baio was in a long-term relationship with actress Renee Sloan whom he met at the Playboy Mansion in the '90s.
The pair reconnected sometime later, and he knew he had to make his intentions clear or move on without her. Baio and Sloan parted ways for eight weeks during filming while he sorted himself out, per his life coach's orders.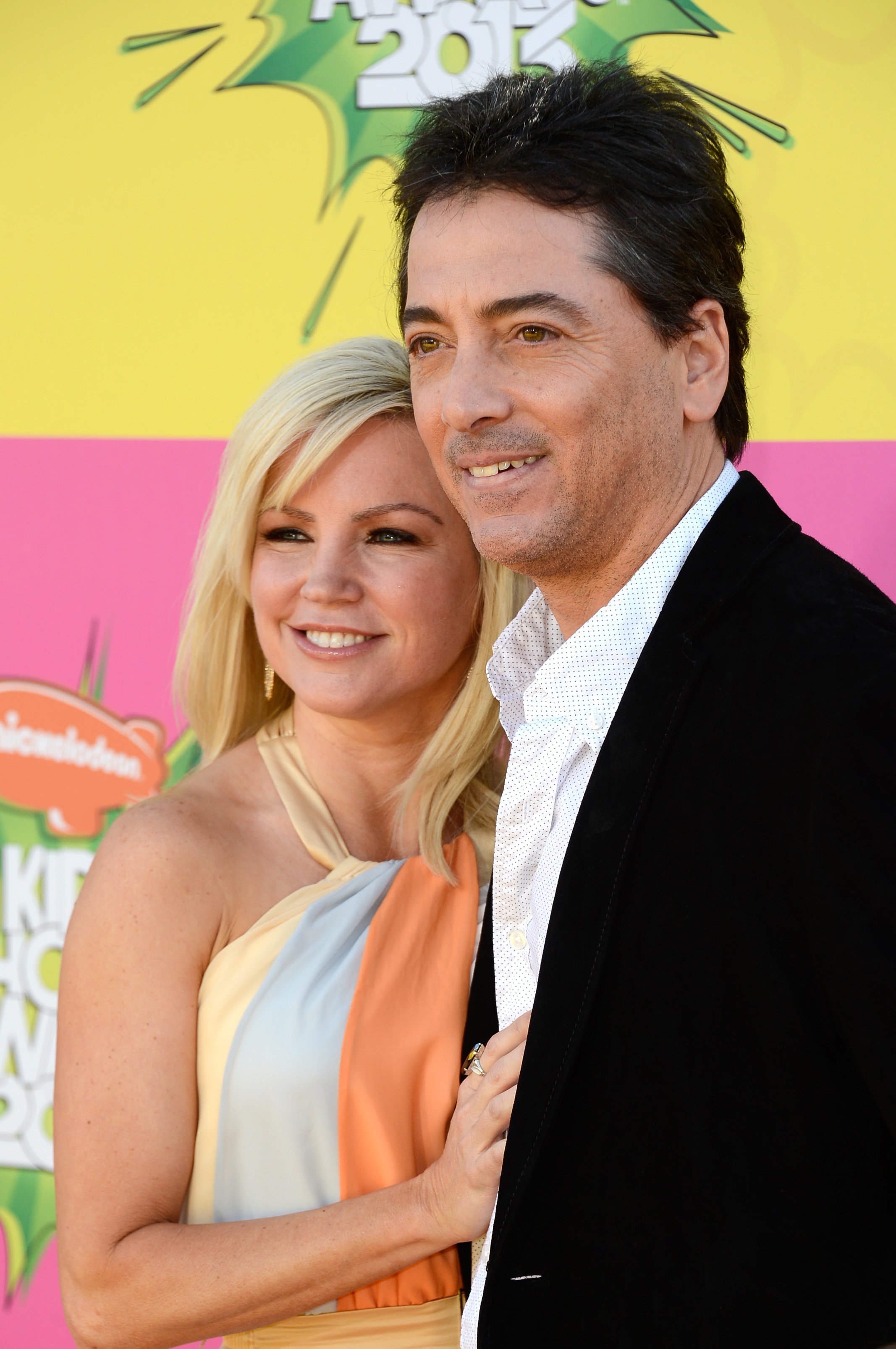 Scott Baio and Renee Sloan arriving at Nickelodeon's 26th Annual Kids' Choice Awards at USC Galen Center on March 23, 2013 in Los Angeles, California. / Source: Getty Images
However, he ended up proposing to Sloan in the end. The couple wed in December 2007, and their ceremony featured in the second season of "Scott Baio is 46...and Pregnant."
The event was held in a rooftop ceremony at a luxury high-rise in Los Angeles. Among the attendees was Sloan's then-18-year-old daughter from a previous relationship. The newest member of the family, the couple's newborn daughter, was also present.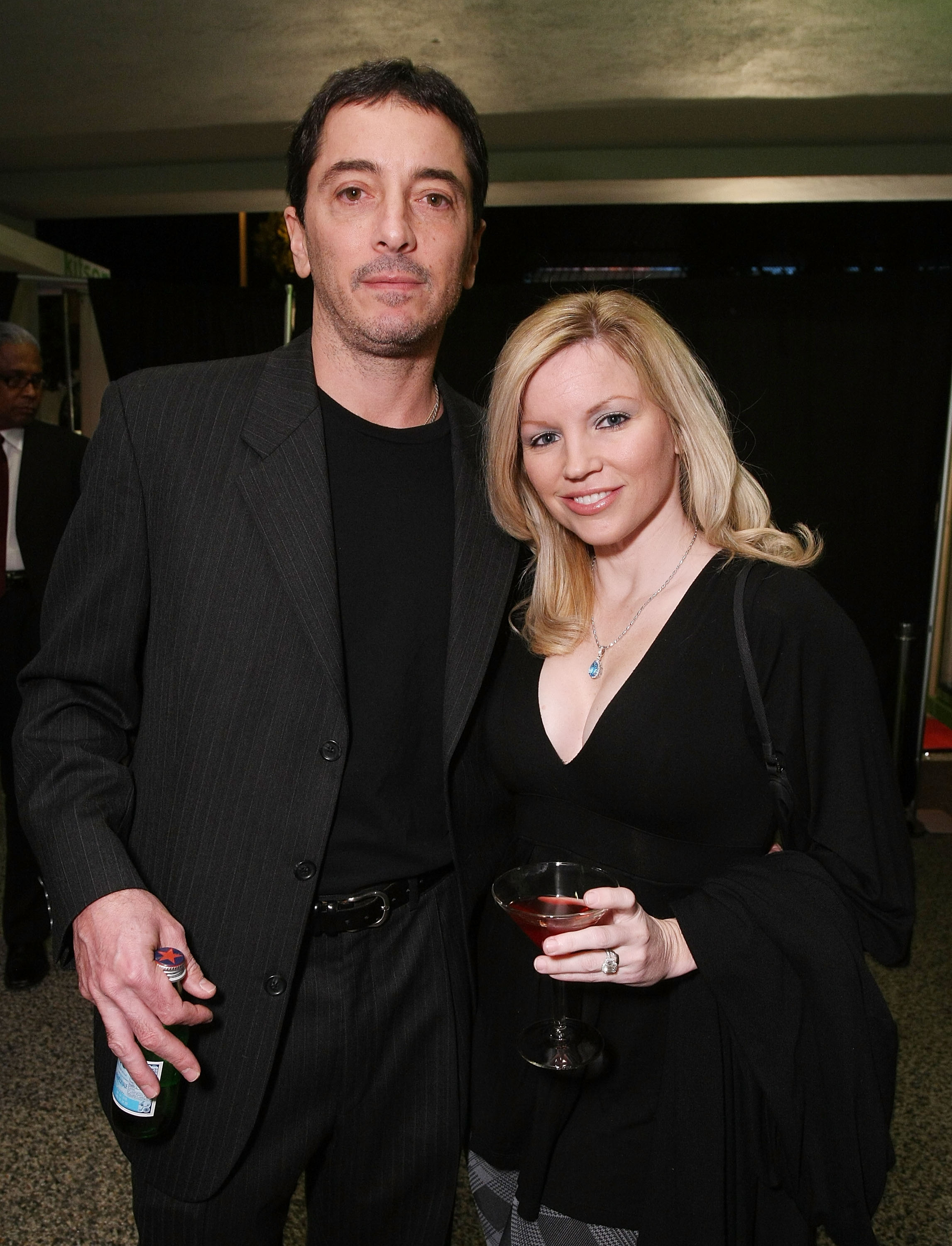 Scott Baio and Renee Sloan at the "Stand Up To Cancer" charity event at Kitson Studio on December 10, 2008 in Los Angeles, California. / Source: Getty Images
Baio was scared of getting hitched at first. Though his parents had been married for five decades, he did not believe that he could do it too:
"My parents were married 53 years, good and bad. Can I do that? Probably not. But I hope I can. I don't know, 53 years with the same human being? I can't be around myself for more than three or four hours before I want to kill everybody."
In that same year, Baio also became a dad for the first time. The Hollywood star later expressed that he feared becoming a father when he first learned that he eventually would become one.
BAIO WAS NOT THAT EXCITED ABOUT BEING A FIRST-TIME DAD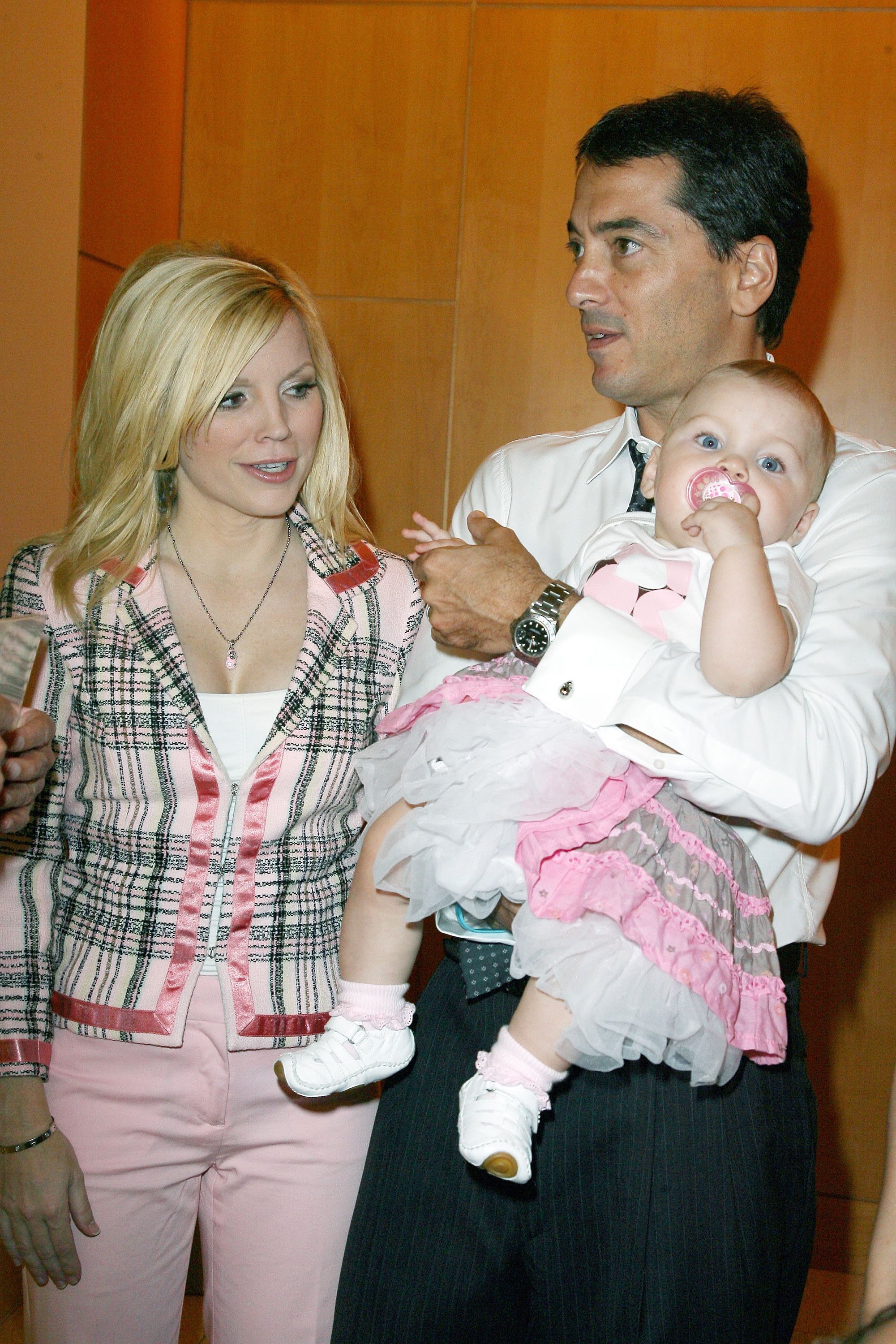 Scott Baio with his wife Renee Sloan and daughter Bailey during a press conference to promote Save Babies Through Screening Foundation at UCLA September 5, 2008 in Westwood, California. / Source: Getty Images
Baio and his wife Sloan, 49, welcomed their first child together, daughter Bailey DeLuca in 2007. Baio said fatherhood was a pleasant surprise, but that was not how he felt initially.
The "See Dad Run" star admitted that upon learning that his spouse Sloan was expecting their baby, he thought his life would end as it was full of fun and work before becoming a father and a husband.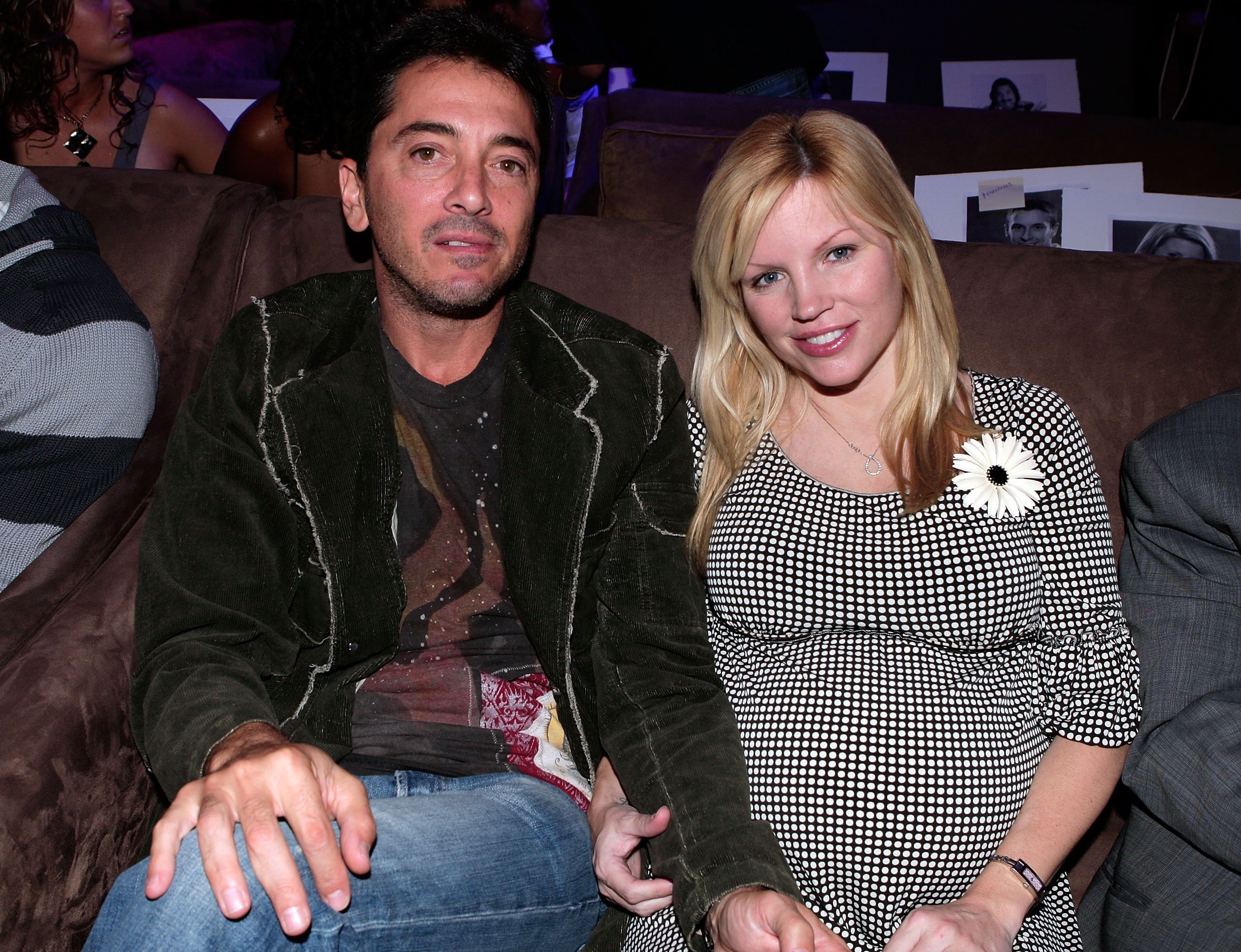 Scott Baio and Renee Sloan posing in the audience during the 2007 Fox Reality Channel Really Awards at Boulevard 3 on October 2, 2007 in Hollywood, California. / Source: Getty Images
But fatherhood later gave him a change of heart because he did not hate it as much as he thought. Baio loved his life even more. He said if he died tomorrow, he would not care:
"It just gets good. I've loved my life. My life has been great."
Baio also praised Sloan for her motherhood skills, saying she was a complete hands-on mom. "Some people, I think, are born to do certain things. Renee's born to be a mother," he said.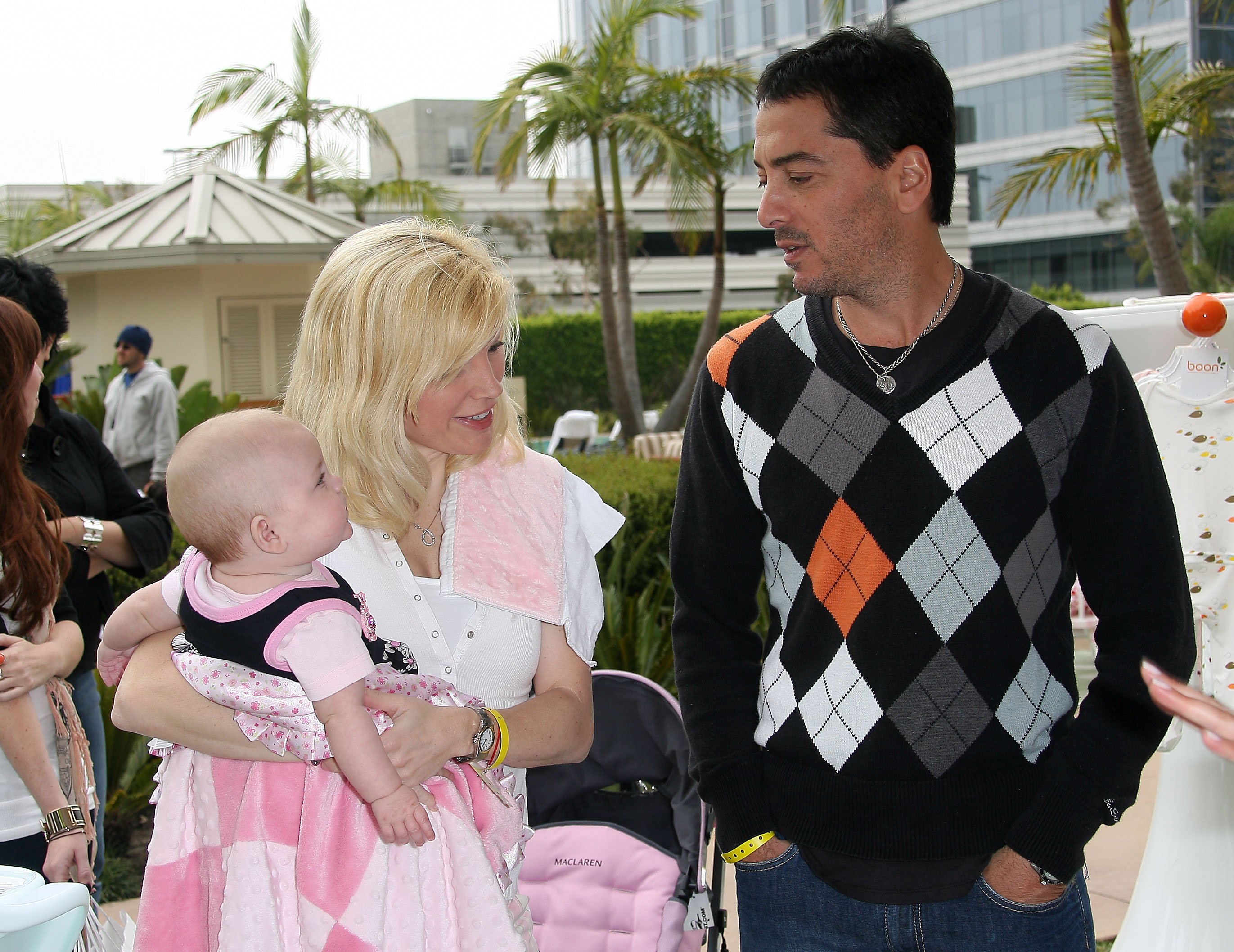 Scott Baio with wife Renee Sloan and their baby daughter Bailey during The Silver Spoon Hollywood Dog and Baby Buffet at the Hyatt Century City Hotel on May 9, 2008 in Los Angeles, California. / Source: Getty Images
He also talked about parenthood. When asked how his daughter felt about him raising her, Baio shared that bringing up his child was an amazing gig.
He explained there was no manual for parenting and that no one told him how difficult it was to be a parent. Baio added he adores his child and would die for her while acknowledging that it was hard.
THE DIFFICULTIES THE COUPLE FACED ON THEIR JOURNEY TO PARENTHOOD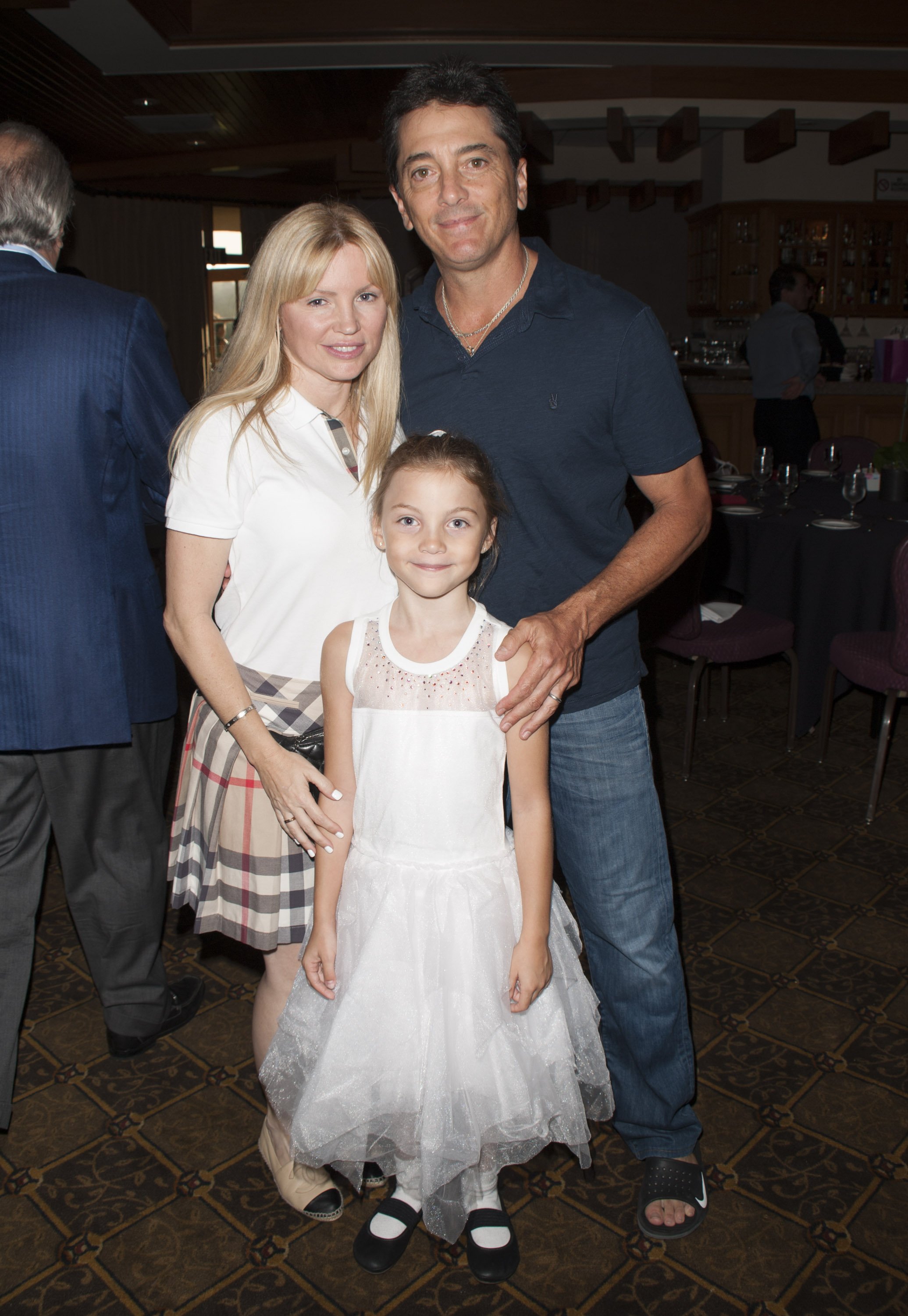 Scott Baio with Renee Sloan and daughter Bailey Baio during the Scott Baio 1st annual charity golf tournament at Woodland Hills Country Club on September 21, 2015 in Woodland Hills, California. / Source: Getty Images
Baio and his wife encountered challenges during their journey to becoming parents. The couple initially expected twins during Sloan's pregnancy, but they lost one of the babies.
The mother of two lost one child at eleven weeks due to a rare and potentially deadly metabolic disorder called glutaric acidemia type 1 (GA-1).
Shortly after Bailey's birth, the newborn tested positive for a rare disease that is incredibly harmful and damaging to the body and the brain.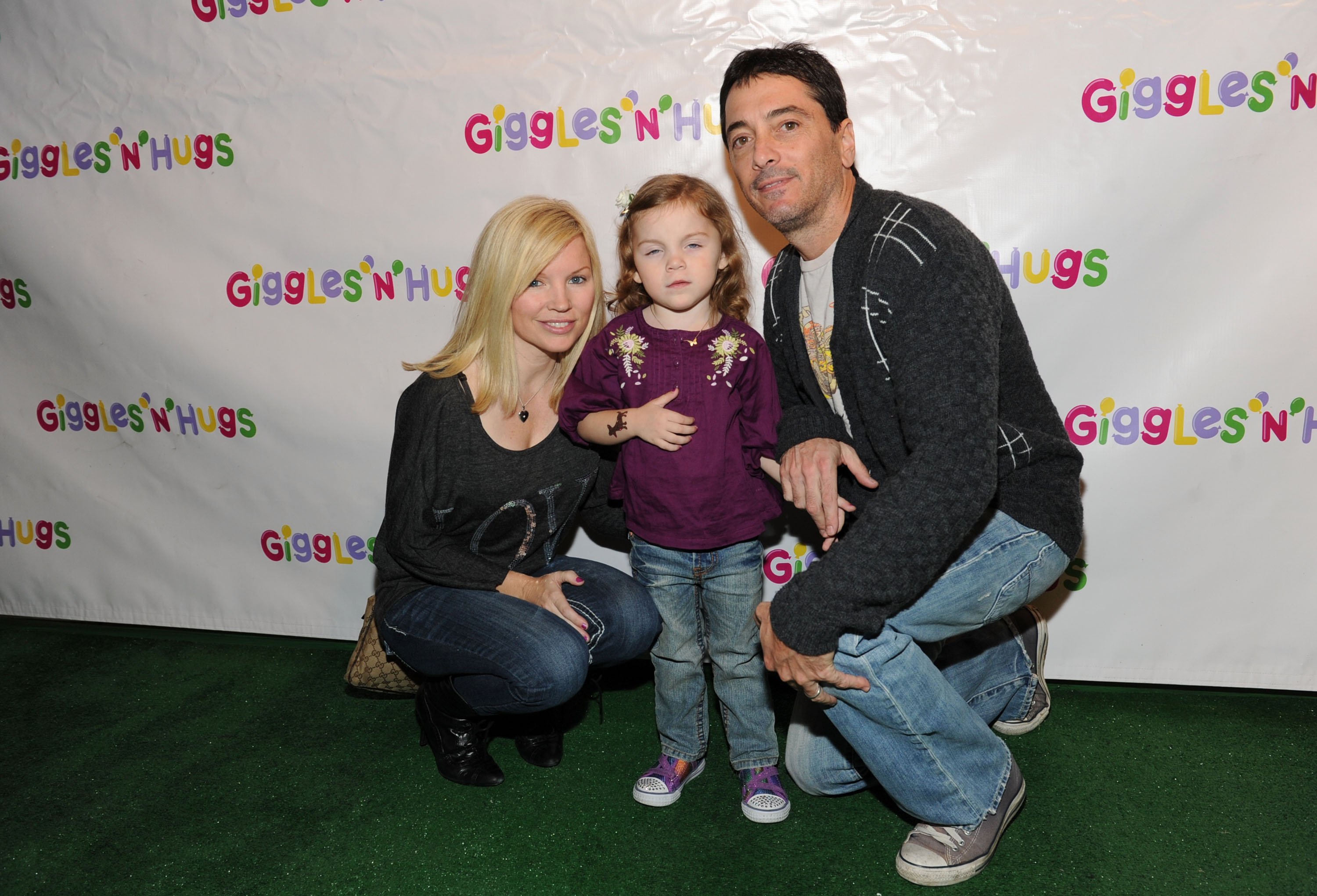 Scott Baio and family Renee Sloan and daughter Bailey DeLuca Baio arriving at Giggles 'N' Hugs opening party at Westfield Century City Mall on December 3, 2010 in Century City, California. / Source: Getty Images
Baio and Sloan had to wait for three months for the test results. Luckily, it was a false positive, and they were thrilled that their infant child was in the clear.
While about to head out of the hospital, Sloan had a light bulb moment. She and her husband had to do something because while they were waiting to find out if Bailey was okay, they learned about all the families whose children had the condition.
That was when they founded a charity called Bailey Baio Angel Foundation to bring awareness to kids with metabolic disorders. Baio revealed Sloan runs the organization and raised quite a bit of money.
If the couple's daughter Bailey did turn out to have the condition, she might have had a shortened life span, mental retardation, and physical problems.
She also would not have been able to walk, would have had cerebral palsy, and the list is endless. Baio shared it was brutal, especially for the children who have the condition.
The child Baio and Sloan lost did have the condition. In April 2019, the father of one clarified that Bailey was 100% healthy and that she was only a carrier of GA1. However, her twin was determined to have had GA1.
BAIO & SLOAN ARE FACING THEIR MOST RECENT HEALTH SCARE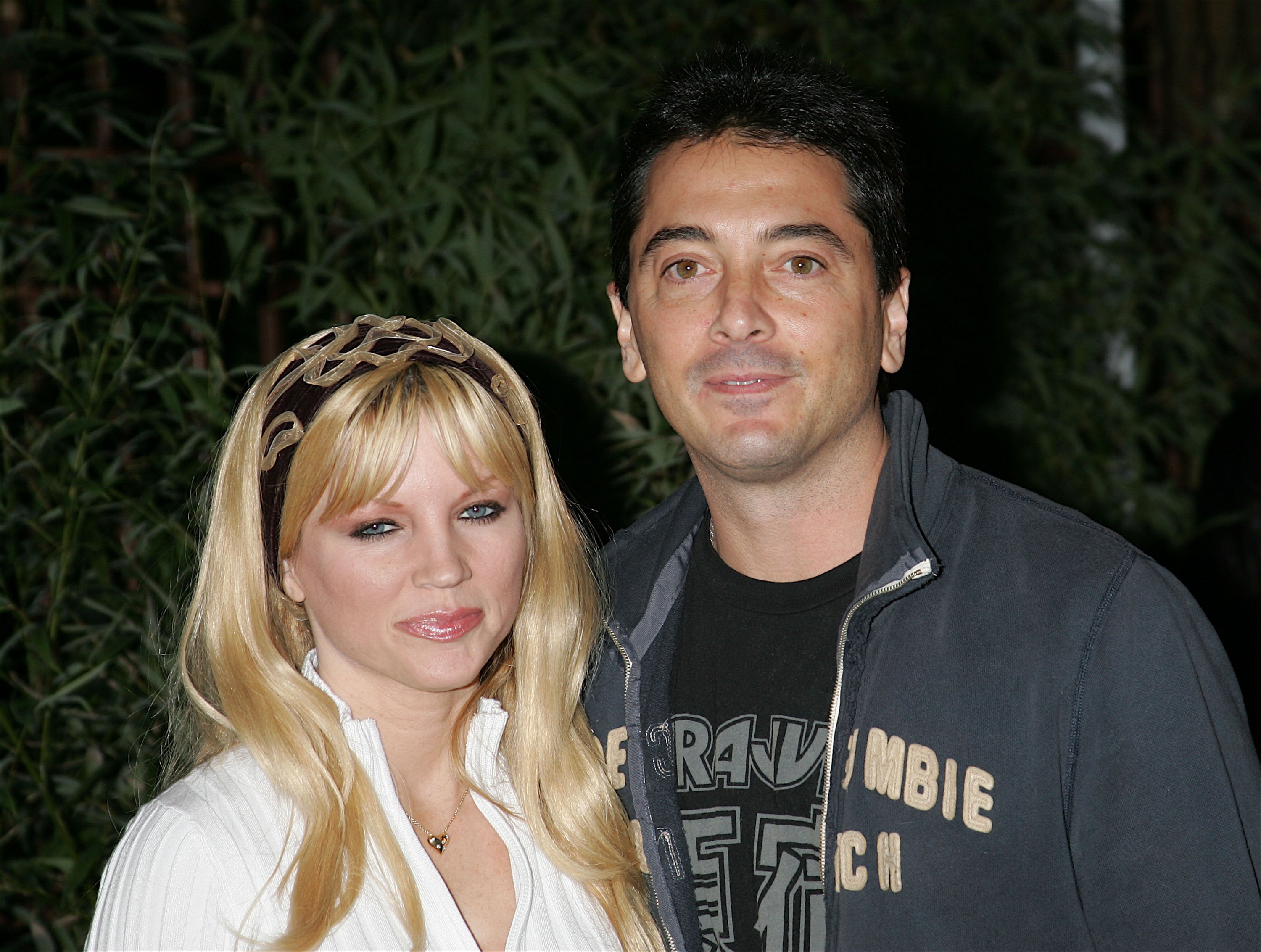 Scott Baio and Renee Sloan at HollywoodPoker.com's first year anniversary party on November 9, 2005 in Los Angeles, California. / Source: Getty Images
While Baio and Sloan have gone through a lot with health scare concerning their children, the couple is now experiencing their most recent health issues.
Sloan is currently battling a brain tumor, and her spouse announced the news on Facebook in 2020. He wrote that they learned the mother of his child had a meningioma brain tumor.
Baio shared that though 90% of these tumors are usually benign, they could cause serious problems depending on their size and location.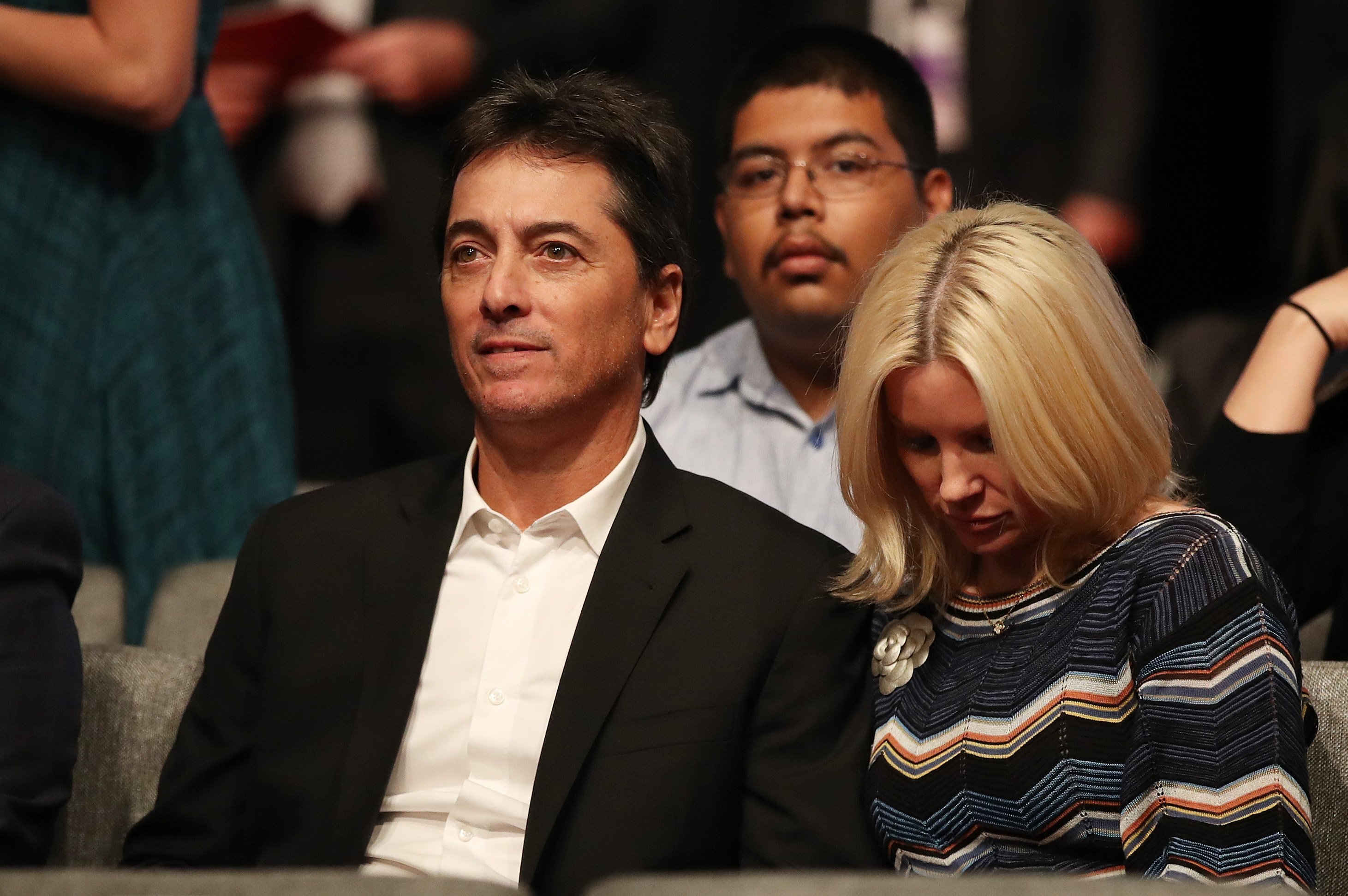 Scott Baio and Renee Sloan attending the third U.S. presidential debate at the Thomas & Mack Center on October 19, 2016 in Las Vegas, Nevada. / Source: Getty Images
He added his wife had been through challenging times in her life and that her faith in God has never wavered because she always comes through a better and stronger person.
Baio said Sloan was his rock while revealing that she had not even shed one tear, nor will even she question God's will, regarding her health:
"God does not challenge weak people; he has laid this upon me, and I'm not going to question it. If I can save one person along the way, I'm okay."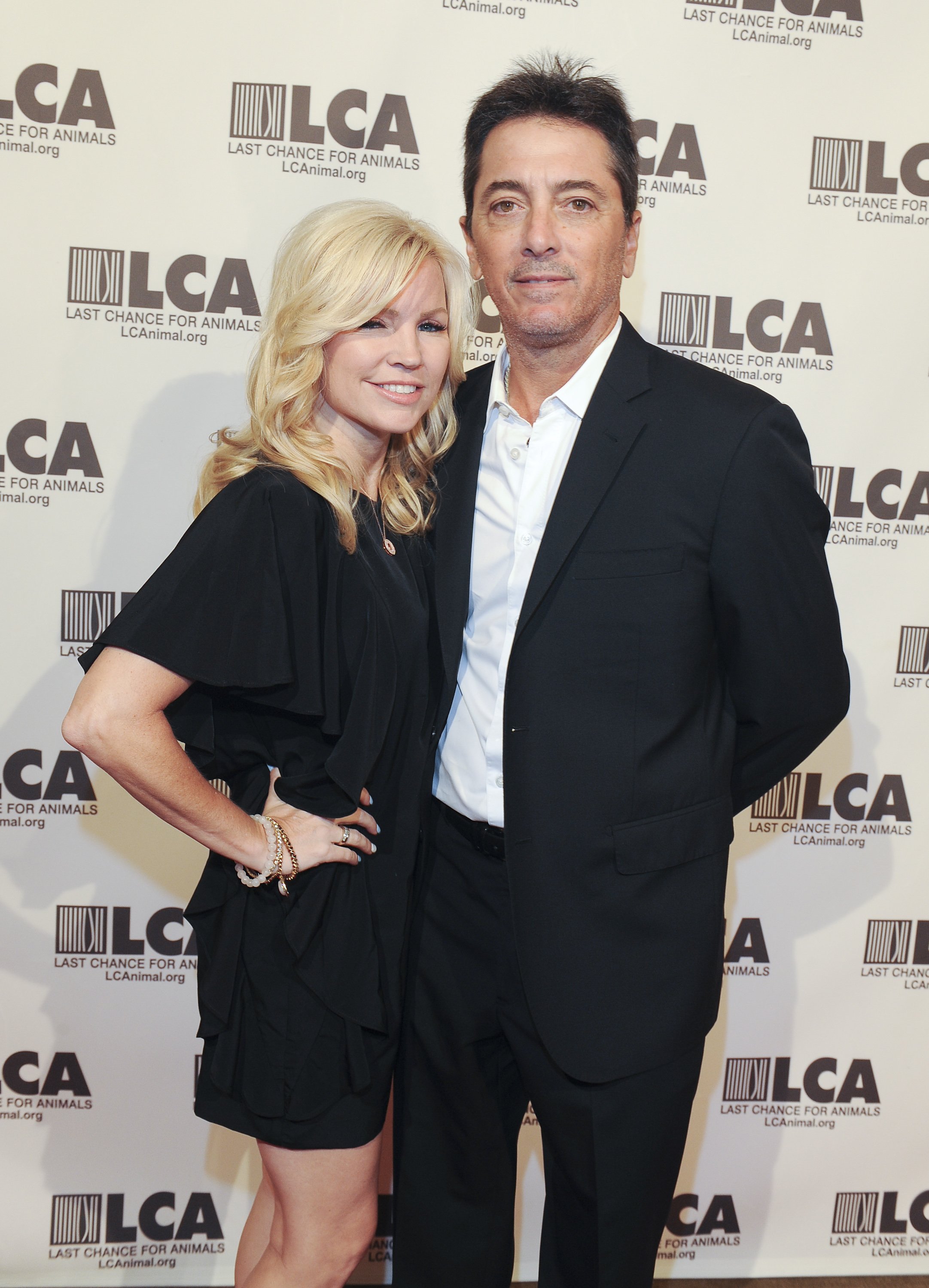 Renee Sloan and Scott Baio during the Last Chance For Animals 33rd Annual Celebrity Benefit Gala at The Beverly Hilton Hotel on October 14, 2017 in Beverly Hills, California. / Source: Getty Images
Sloan told People exclusively that her only wish was to have her health issues out in the open so that she could educate other people. She wants to bring awareness to the condition.
The Tennessee native shared that she suffered from migraines and cluster headaches for almost two years and that doctors told her that her hormones had changed because she was over 40 and was going through premenopausal.
Sloan urged women who had been given that explanation to get checked out, adding while an MRI did not detect it, an MRI with contrast spotted it.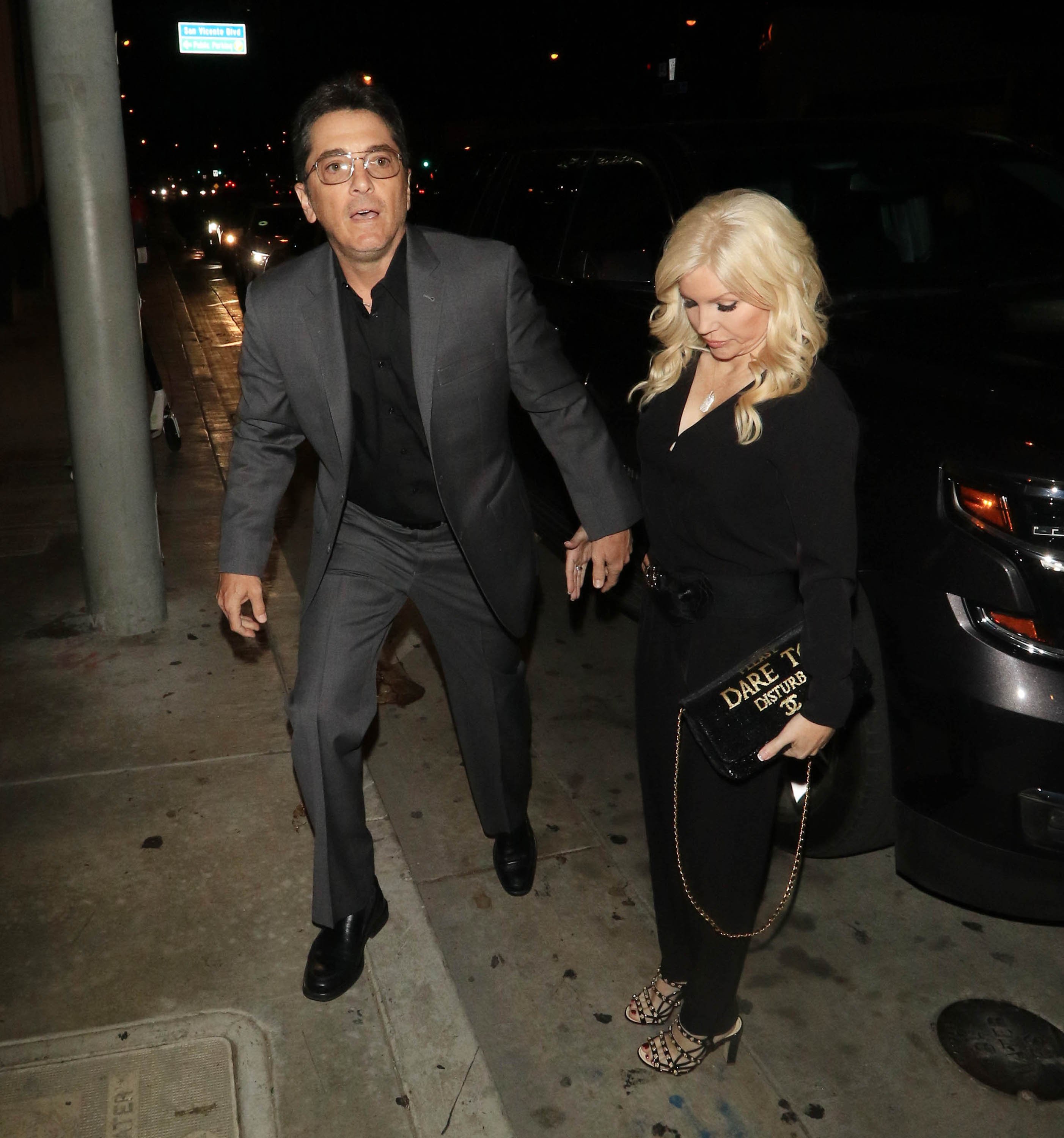 Scott Baio and Renee Sloan spotted on March 30, 2018 in Los Angeles, California. / Source: Getty Images
In 2010, health woes struck the family again when Sloan was diagnosed with DCIS stage 0-1 early breast cancer. Thankfully, she tested negative for BRCA1 or two mutations.
After a successful lumpectomy in October of that year, Sloan underwent two other lumpectomies. Her most recent surgery was in 2014, and both came back benign.
Please fill in your e-mail so we can share with you our top stories!
The information in this article is not intended or implied to be a substitute for professional medical advice, diagnosis or treatment. All content, including text, and images contained on news.AmoMama.com, or available through news.AmoMama.com is for general information purposes only. news.AmoMama.com does not take responsibility for any action taken as a result of reading this article. Before undertaking any course of treatment please consult with your healthcare provider.