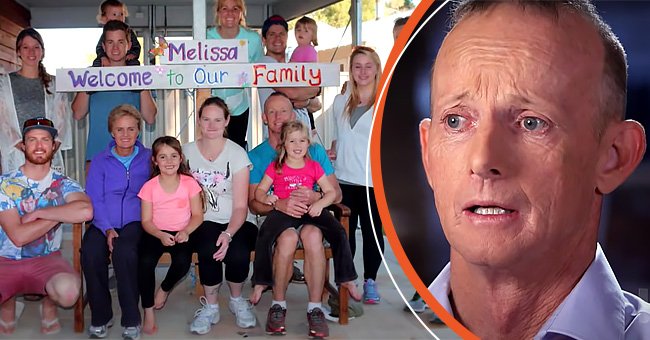 youtube.com/7NEWSSpotlight
Father-Of-Four Discovers He Has 11 Other Children He Never Knew Existed
Ken Allen already had an adorable family, including his wife of more than three decades and their four kids, when he discovered that he had eleven other children. This shocking discovery brought Allen to a new conclusion—he wanted to meet them!
Ken Allen has always been a lover of families, and he did not mind being a sperm donor during his younger years. This decision helped many couples realize their dream of parenthood.
While Allen brought genuine happiness to these families, he disentangled himself from any relationship with their offspring until many years later.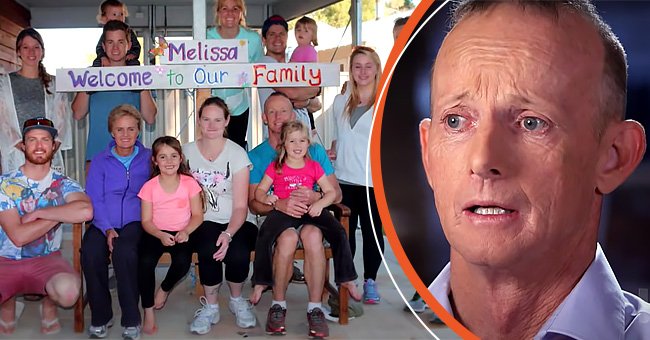 [Left] Picture of Ken Allen meeting with his wife, kids and four of his donor-children; [Right] Picture of Ken Allen | Source: youtube.com/7NEWSSpotlight
While he forgot about being a sperm donor, the retired principal, who lived in South Australia, became an excellent parent to his four kids and a loving husband to his wife, Sue.
Unexpectedly, in 2014, Allen received a phone call that changed his life forever! The father of four was told that he had eleven other kids. Despite the surprise, he tried to reconnect with the entire brood.
Allen lived a perfect life with his family. He had created a successful marriage with Sue that lasted for nearly four decades. The couple's journey to forever began in 1982 when they shared their wedding vows. Not long after, they welcomed their daughter, Leah.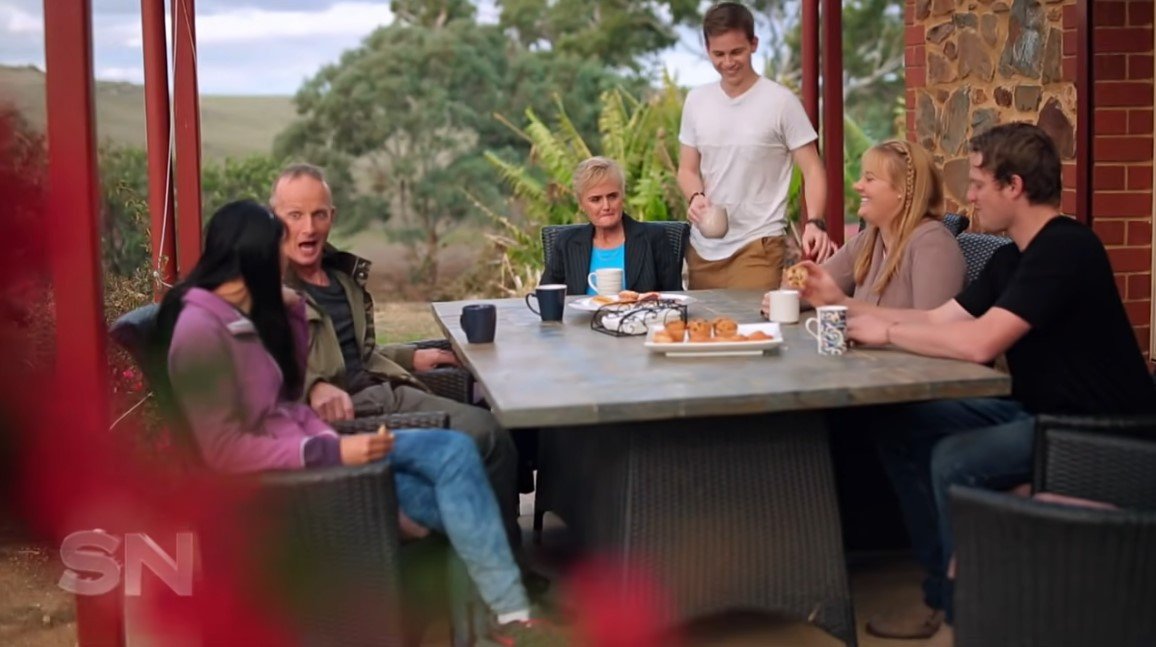 Picture of Ken Allen with his wife and kids | Source: Youtube/ 7NEWS Spotlight
However, it took five years before another baby arrived. This time, it was a son, Marcus. Their third child, Jason, was born later. The family also adopted their last child, a girl from Taiwan.
A DECISION TO HELP OTHERS
After the birth of their first two kids, Allen felt the need to help other couples share in the fulfillment of parenthood. So, he spoke to Sue about becoming a sperm donor.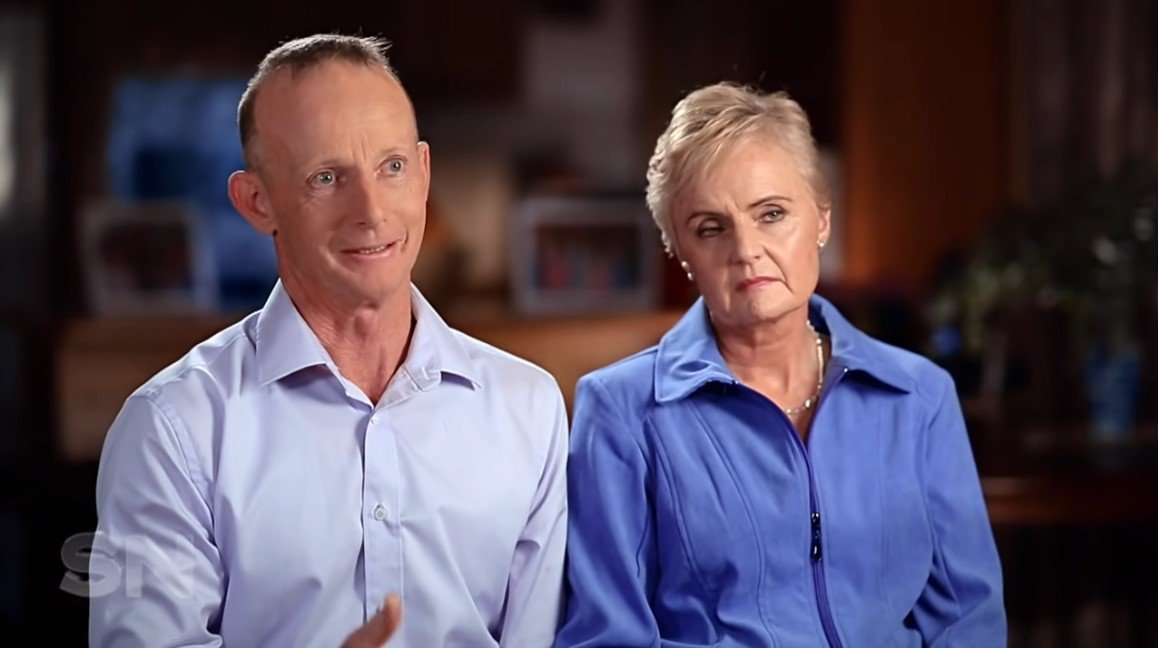 Picture of Ken Allen with his wife, Sue | Source: Youtube/ 7NEWS Spotlight
Sue worked at a hospital and was familiar with the struggles that can be associated with infertility. While recounting the story, she said:
"I was working at the same hospital, so I had a lot of interactions with these sorts of families as well, so…there was no hesitation at the time."
After receiving his wife's permission, Allen frequented a sperm donor clinic in Melbourne, making anonymous donations to different couples.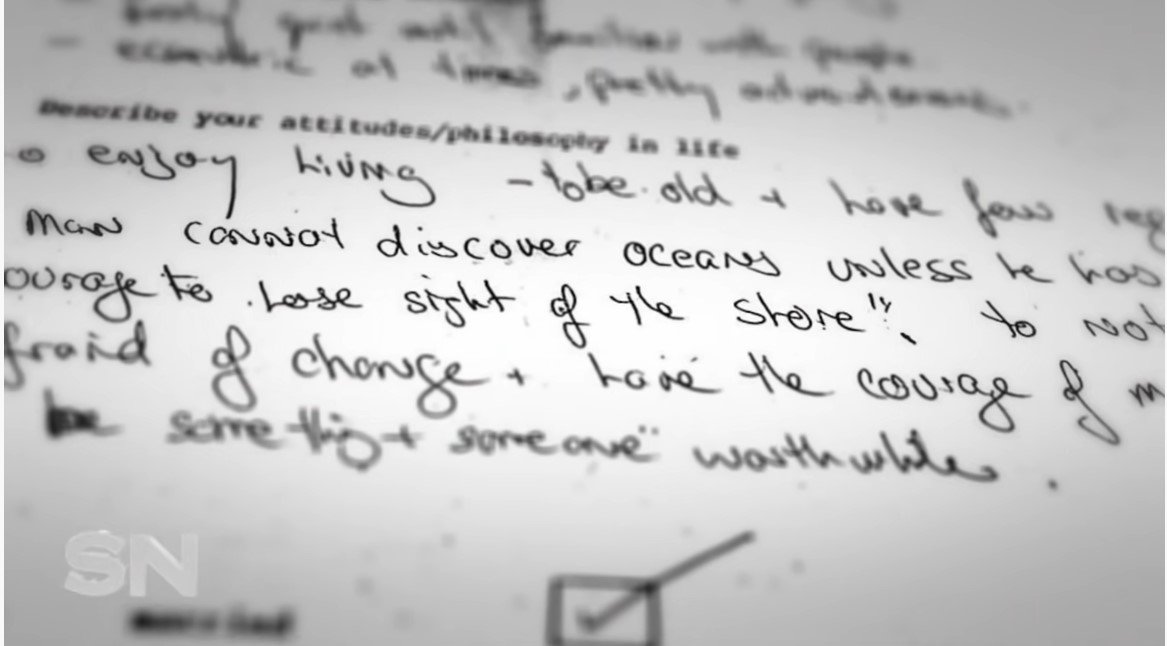 Picture of Ken Allen's message to his donor-children | Source: Youtube/ 7NEWS Spotlight
At the time, he was not expected to contact the children conceived by donors, but Allen scripted a secret message that briefly detailed how he looked.
Allen did not expect to receive news of his past donations, but it happened. He was on a lunch break at work when he got information from the IVF clinic where he donated his sperm.
They told him that he fathered eleven other kids through the process; nine boys and two girls who lived across Australia. During a 2018 interview, Allen confessed that the news was overwhelming. Once he settled down, the retired principal hatched a plan to meet all of them.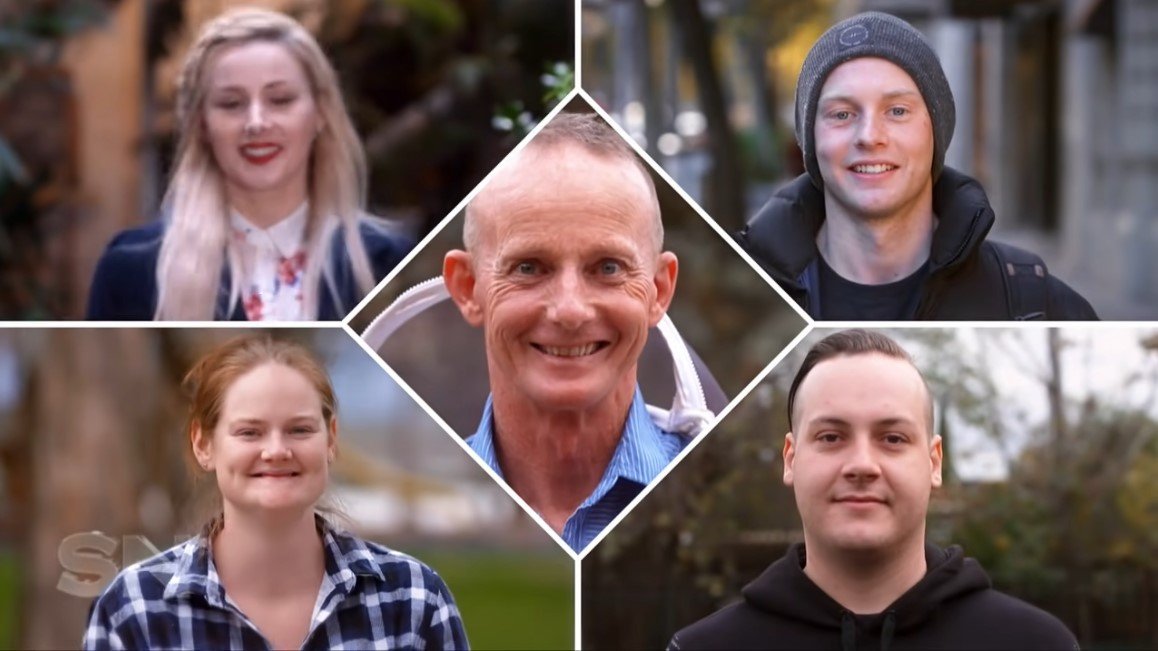 Picture of Ken Allen and four of his donor-children | Source: Youtube/ 7NEWS Spotlight
The first child he met was a 25-year-old, Chloe Allworthy. She had been searching for her birth father and shared a story on YouTube about her quest.
Once she got a call from the IVF clinic in Melbourne, she flew to Adelaide, where she met Allen. The pair were stricken with anxiety and compassion, but they appreciated the moment.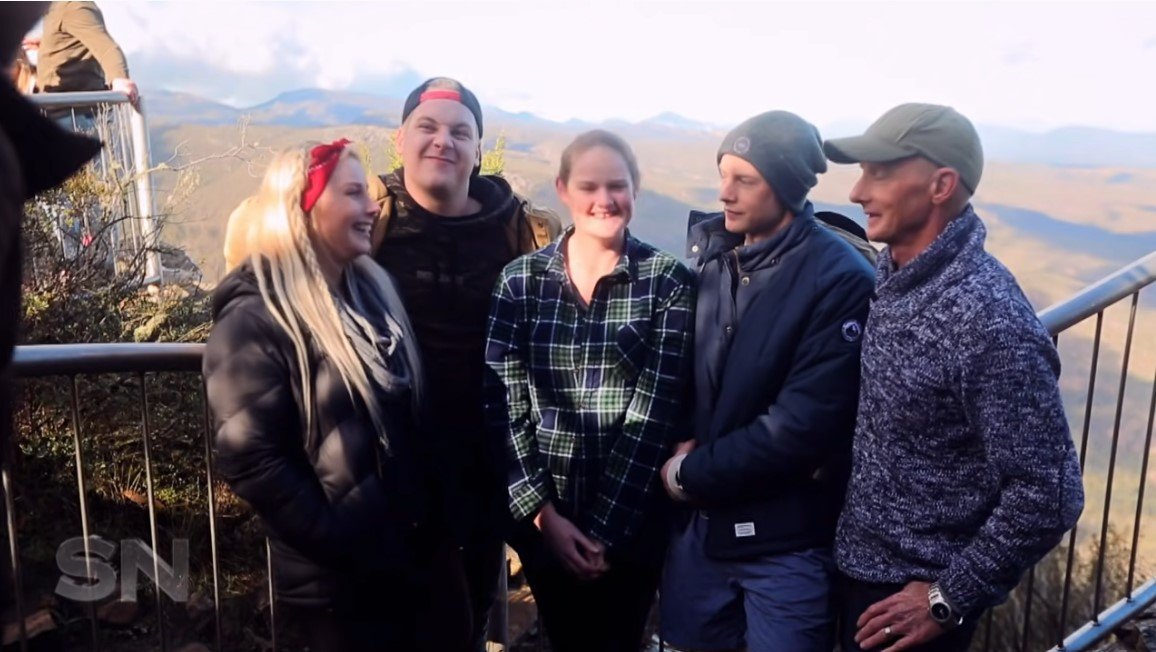 Picture of Ken Allen meeting with four of his donor-children | Source: Youtube/ 7NEWS Spotlight
As soon as Allworthy reunited with her dad, she got concerned about meeting her other siblings. First, she found her half-brother, Robert Gyamathy, who was equally excited about connecting with their dad.
After meeting these two, Ken contacted Melissa Millar, who had lost her dad Wayne Millar to a heart attack. She was relieved to have found her birth father. Ken's son, Nathan Coff, reached out to him after knowing about his half-sister, Allworthy. Allen was glad to reunite with his kids.
He planned another reunion where he would meet his seven sons. Apart from sharing hugs and hearty smiles at the family get-together, the father of fifteen also wanted his kids to know of some hereditary health issues so they could get tested and possible treatments.
Please fill in your e-mail so we can share with you our top stories!