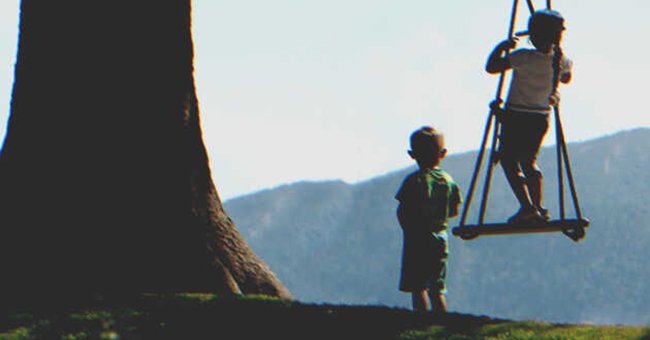 Shutterstock.com
Dad Brings Children to Oak Where He Used to Play With His Father, Finds Letter from Him There – Story of the Day
A man takes his children back to the small town he grew up in and shares with them the memories of his happy childhood and his relationship with his father.
Benjamin Sudderland's life hadn't turned out the way he had imagined when he was a kid, but I suppose that is what happens to most of us. Ben was thirty-five, happily married, had two children and he lived in New York.
He was intelligent and hard-working but he never seemed to get that promotion, and his brilliant ideas were always co-opted by his superiors. Ben had the work, they got the credit. Ben wanted a brighter future, so he decided to take a trip back into his past.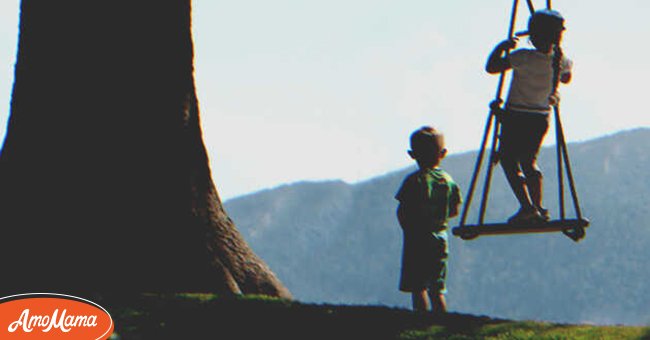 The old rope swing his father built for him was one of Ben's greatest treasures. | Source: Shutterstock.com
So Ben, Mara, and their two children, Adam, 10, and Lindsey, 9 drove down to Pennsylvania to visit his mother. It had been years since Ben had been home -- usually, it was Mrs. Sudderland who flew out for the holidays.
But this time, Ben wanted to confront his past, and answer the question he had been asking himself over and over: "Why do I let less competent men use me as a stepping stone?"
Ben was a timid, self-effacing man who allowed other people to steal his ideas and take advantage of him.
Was Ben afraid of success? Or just too timid to put himself forward? Ben wanted good things for his children and he knew he had the ability to do so much more... Maybe going back would show him the way forward.
They arrived just before sundown and the kids tumbled out of the car and ran into their grandmother's arms. Mara and Ben followed and hugged Mrs. Sudderland.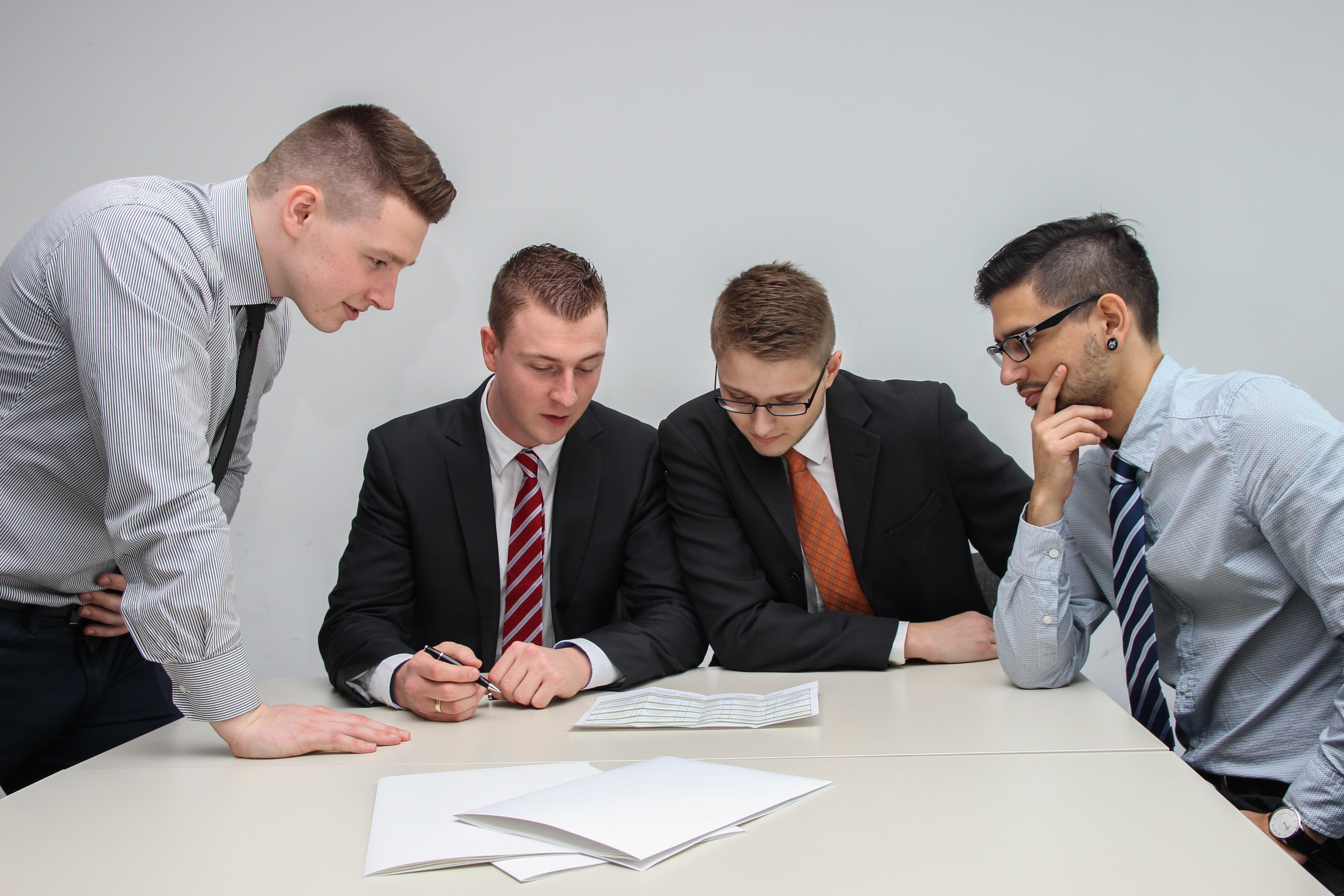 Ben's brilliant ideas were always co-opted by his superiors. | Source: Unsplash
She opened her arms to Mara and Ben. "Son, your father would be so proud of you! You have a beautiful family!" Tears filled Ben's eyes and he turned away so the children wouldn't see him cry.
Travis Sudderland had passed away when Ben was just eight years old, and he had never really gotten over that loss. Mara squeezed his arm sympathetically and the family walked into the house.
Over a delicious dinner, Mrs. Sudderland told the children stories about the mischief Ben used to get into as a child. "And that swing! Lord! That boy would be on that swing all day swearing he'd learn to fly! He split his head a few times I can tell you that!"
"A swing?" asked Adam excitedly. "Can we use it, gran? Can we?"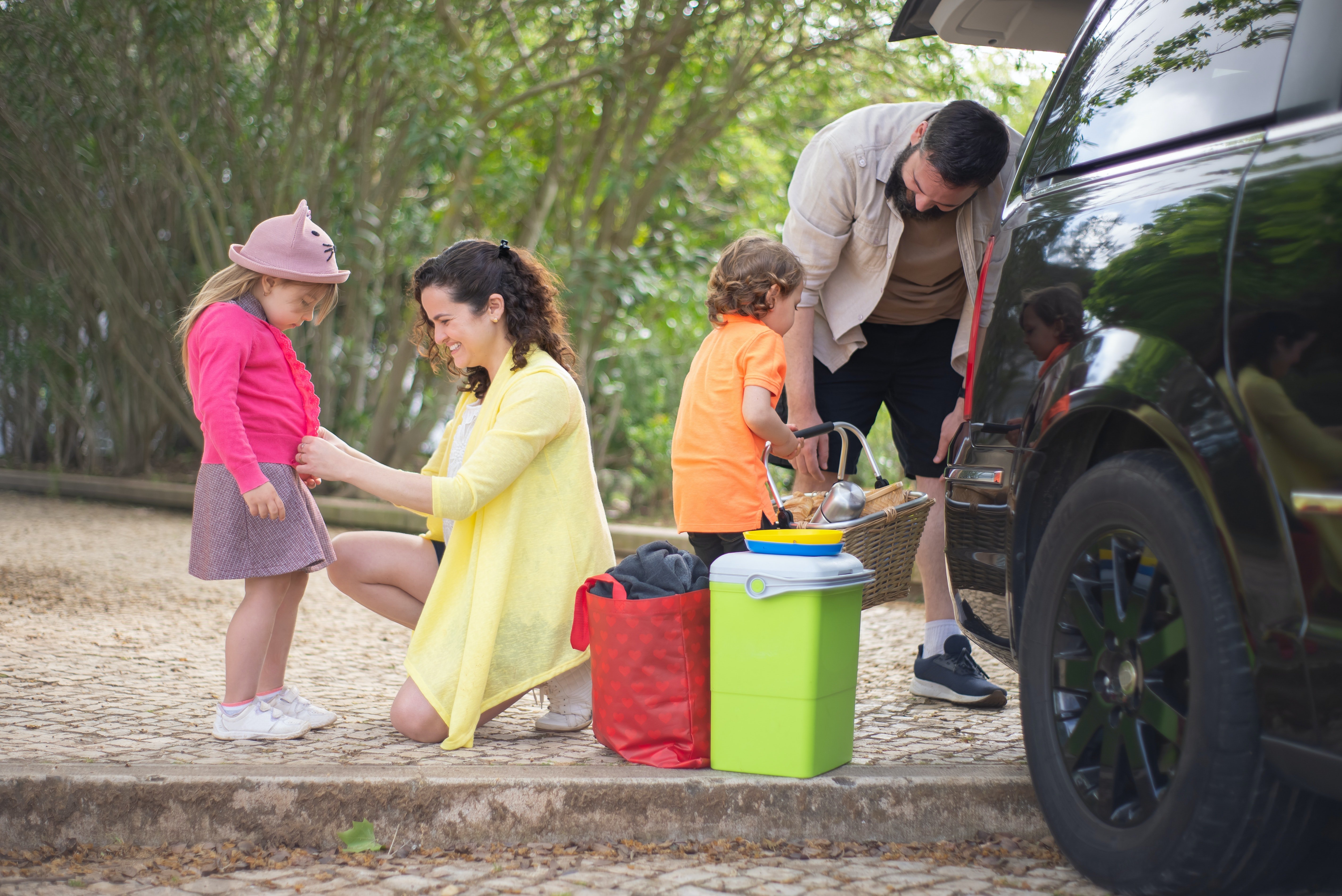 Ben decided to take his family to his hometown in Pennsylvania. | Source: Pexels
"Well," Mrs. Sudderland said. "That's for your mom and dad to decide..."
That night, all that Ben could think about was that swing. His father had made that swing for him when he was three years old, and every year he'd made a little ceremony of hoisting the seat a little higher so Ben's feet didn't drag on the ground.
Then just a few weeks after Ben's eighth birthday, Travis was diagnosed with a brain tumor that had taken his life in a matter of weeks. Ben had never gone near that swing again, never.
Ben didn't sleep a wink, thinking about his life, his father, and all his hopes for his children. The next morning after breakfast, Adam and Lindsey wouldn't stop talking about the swing, so he finally relented.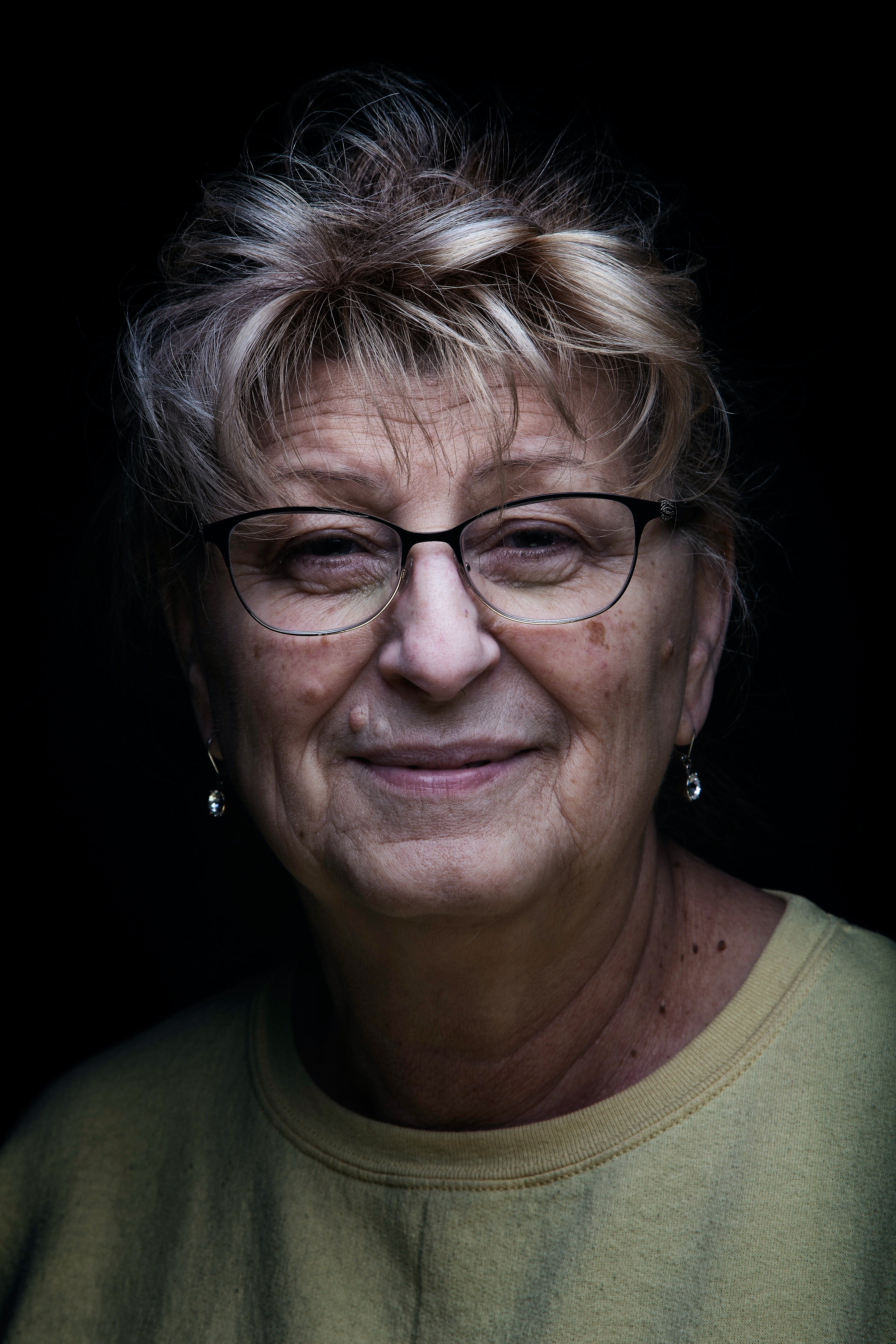 Ben's mother told the kids about the old swing. | Source: Unsplash
He led his children to the backyard where a huge old oak tree spread its branches. A rope swing with a wooden seat hung from one of the thick branches. "Me first!" cried Adam. but Ben put out his hand to stop him.
"When spring came, my dad always checked that the ropes hadn't rotted in the snow and the rain before I used it," he explained. After he had tested the stoutness of the ropes, he nodded.
Adam immediately sat down on the swing near an old oak but his excitement quickly faded. "It's too low!" he complained.
Lindsey shoved him off. "Let ME try!" she cried, but she too complained that her feet dragged in the dirt.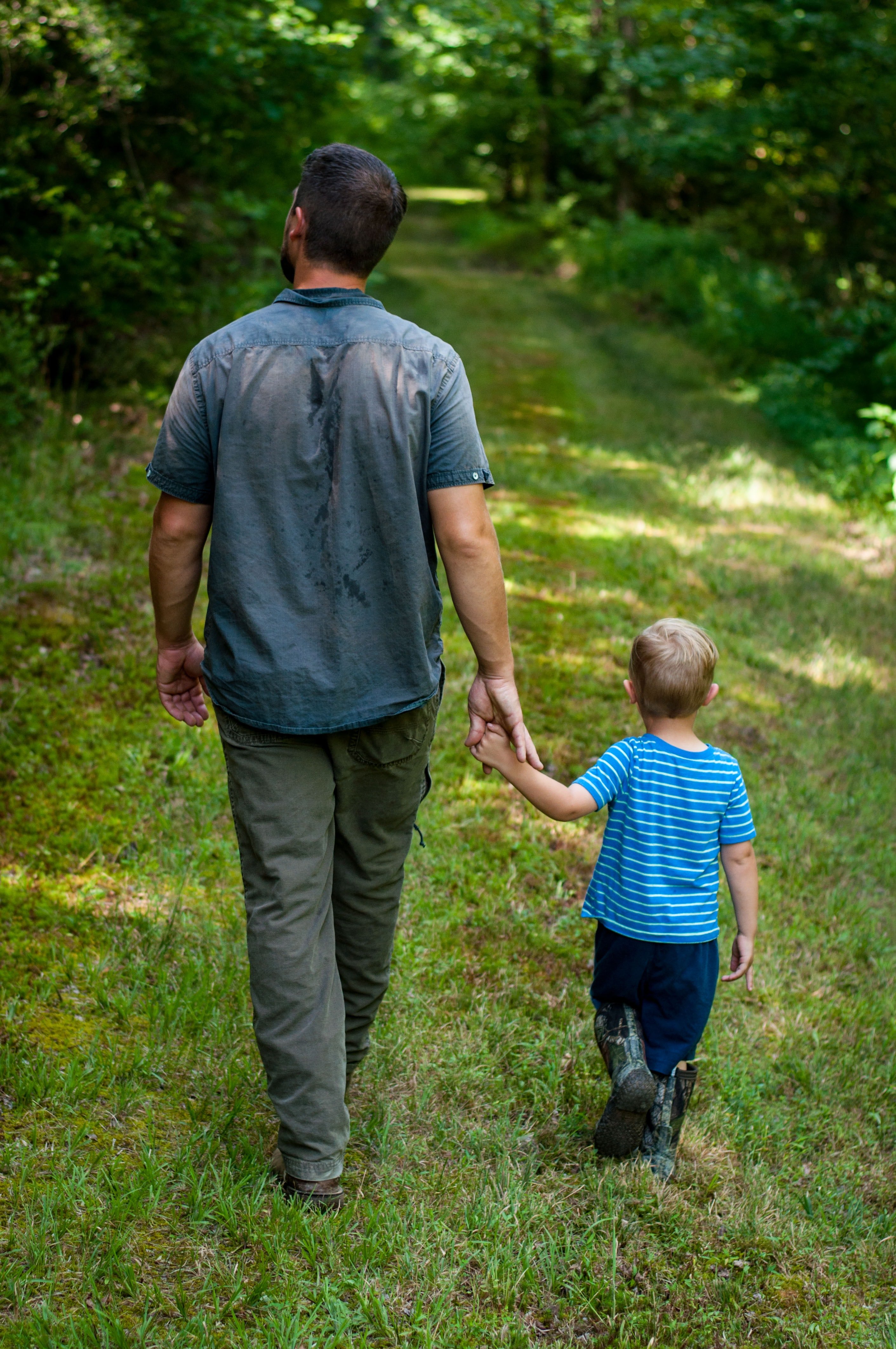 Ben told the children about his own father. | Source: Unsplash
Ben looked up at the branch from which the swing hung and said: "Your grandfather would climb up and shorten the rope every year on my birthday. I think I'll have to do the same!"
Ben climbed the tree and when he got to the big branch, he saw that someone had left an oilskin package tied with string tucked under the swing's rope. He put it in his back pocket and pulled the swing up.
After he had secured it, he climbed down and watched Adam and Lindsey take turns seeing who could go higher. Then he remembered the package. He untied it carefully and unfolded the oilskin.
Inside were several sheets of folded paper closely written in what seemed to be his father's handwriting!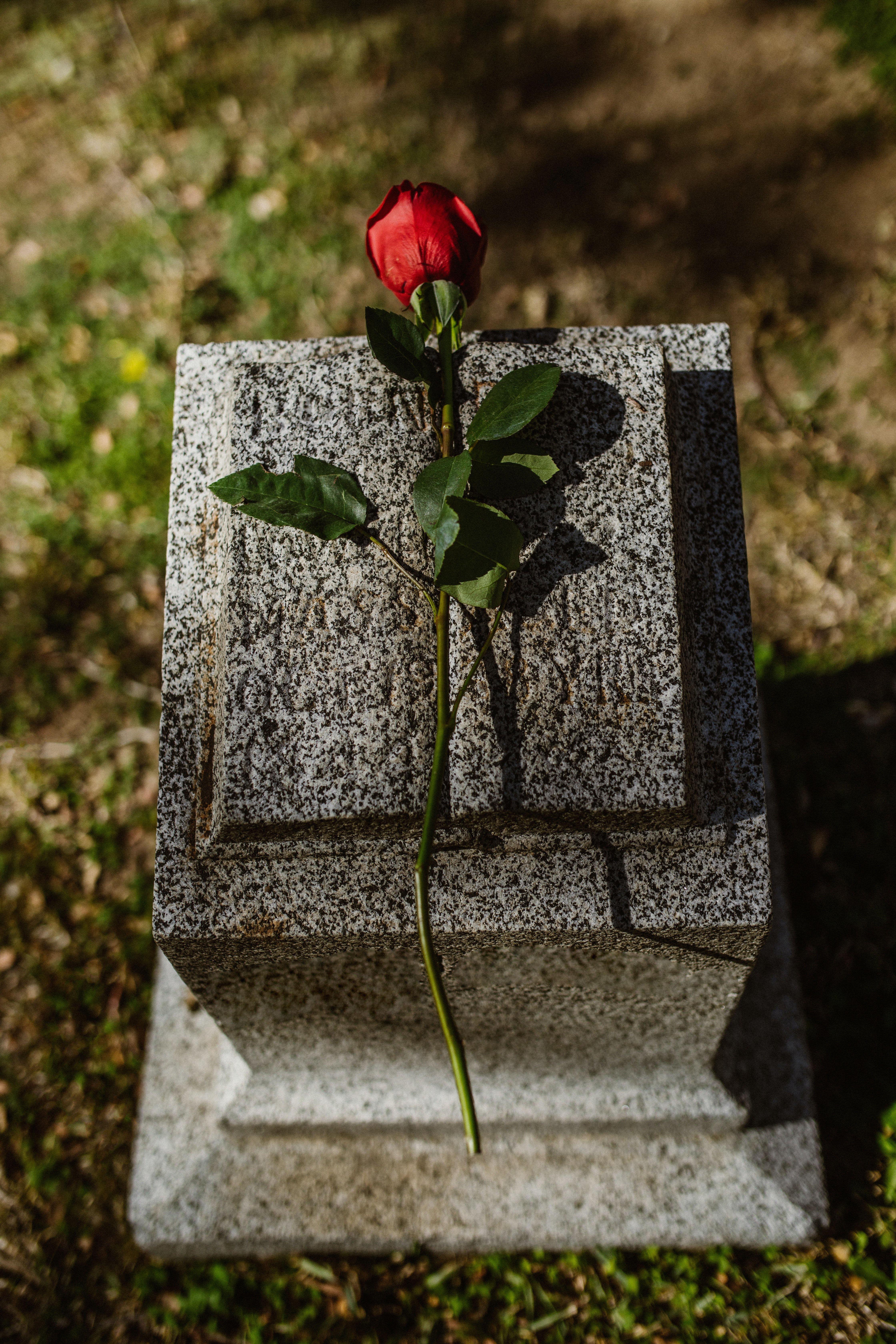 Ben's father passed away when he was only 8. | Source: Unplash
"My dearest Benny," he read. "I've just learned that I don't have long to live, and my wish of seeing you become a wonderful man will not come true. I can't stop thinking of all the special moments I'll miss, and the problems I won't help you solve.
"I won't be there for you my son, so I want to tell you what little I've learned in this life: Love your family above all else, and be true to yourself. Don't be afraid to speak up, son. Life is a lot like this swing you love so much.
"As you grow, your legs get too long, so you have to raise the seat - I've been doing that for you, Ben. But one day you'll have to do that for yourself. Life is a lot like the swing.
"You'll outgrow a position, and your feet start dragging, but don't expect anyone else to help you, or watch out for you. You have to climb that tree yourself son, if you want to swing high and learn to fly.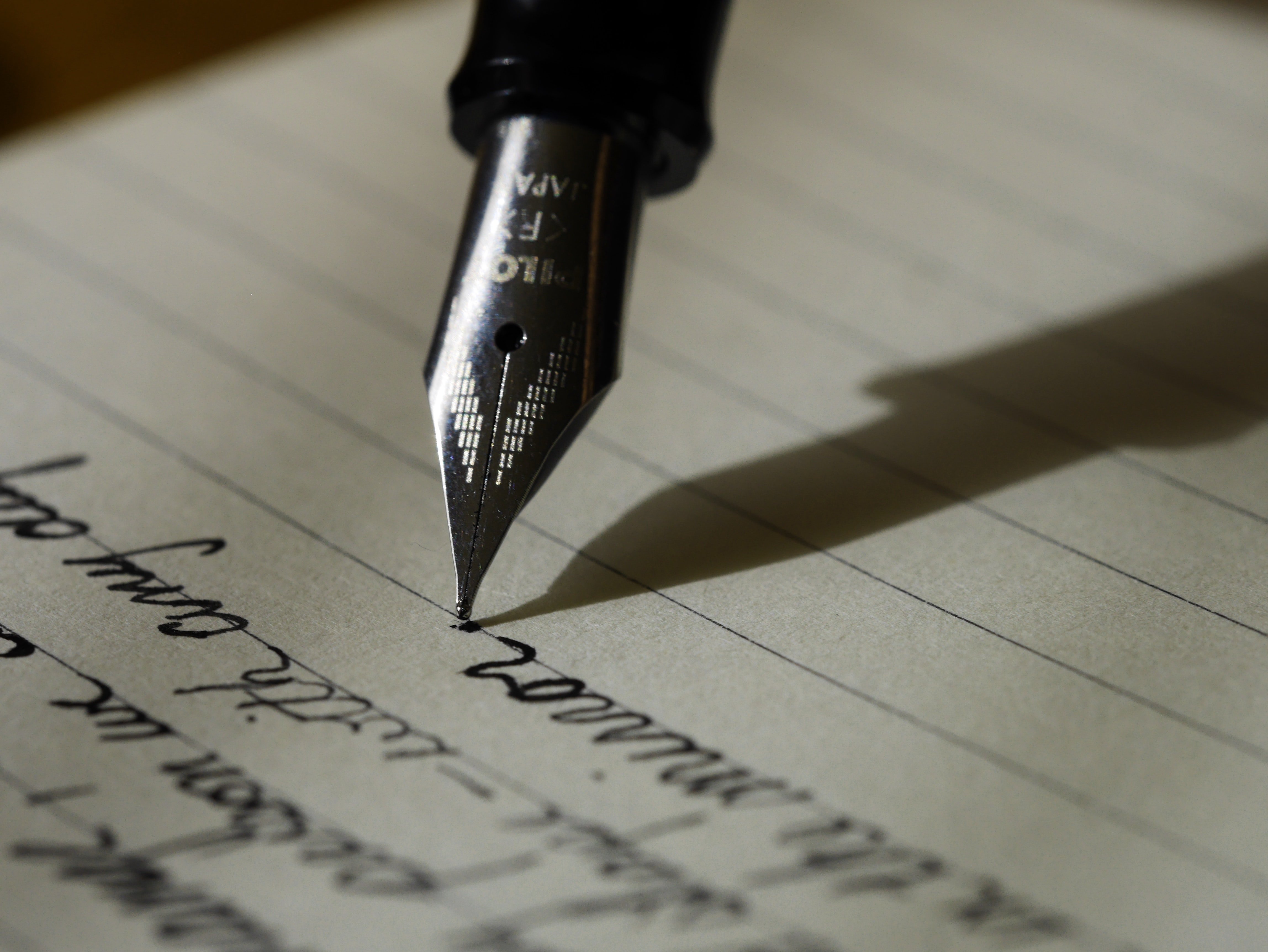 Ben found a letter from his father hidden in the tree. | Source: Unsplash
"I love you, my son. I don't know when you'll read this, but I pray that whatever small wisdom I can share will help you in your life."
"What's that, daddy?" asked Lindsey.
"It's a wonderful letter from your grandfather. One day when you're a little older, I'll read it to you both," Ben said.
When he went back to work a week later, Ben was determined to make some changes. When a colleague asked him if he had any ideas to solve the distribution problem, he just smiled.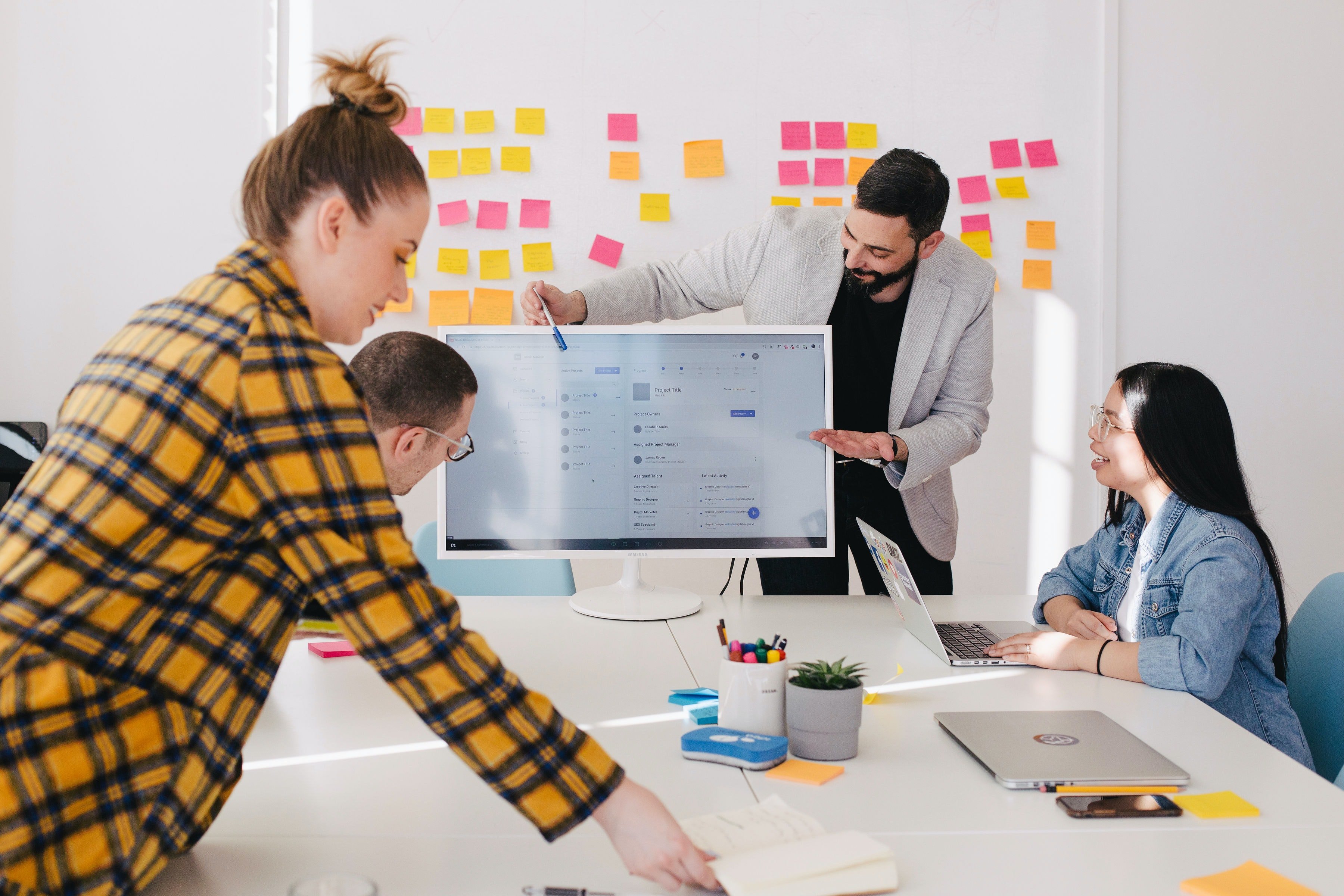 Ben got the credit for his wonderful idea. | Source: Unsplash
He drafted a memo, signed it, and sent it off to the CEO, outlining a brilliant solution that would half the company's expenses. For the first time, Ben got the credit for his work -- a promotion.
As he later explained to Adam and Lindsey: "If you want to swing high, you have to climb the tree yourself..."
What can we learn from this story?
Our parents take care of us when we are children, but when we grow up, we have to learn to fight for ourselves. Ben learned to stand up for himself and it led to a big promotion.
It is never too late to change. Ben was a timid, self-effacing man, who allowed other people to steal his ideas and take advantage of him, but he took his dad's advice and changed his life
Share this story with your friends. It might brighten their day and inspire them.
If you enjoyed this story, you might like this one about a woman who gives birth to a lovely daughter after several miscarriages-- then they see her twin in a Miami hotel pool​​​​.
This account is inspired by our reader's story and written by a professional writer. Any resemblance to actual names or locations is purely coincidental. All images are for illustration purposes only. Share your story with us; maybe it will change someone's life. If you would like to share your story, please send it to info@amomama.com
Please fill in your e-mail so we can share with you our top stories!