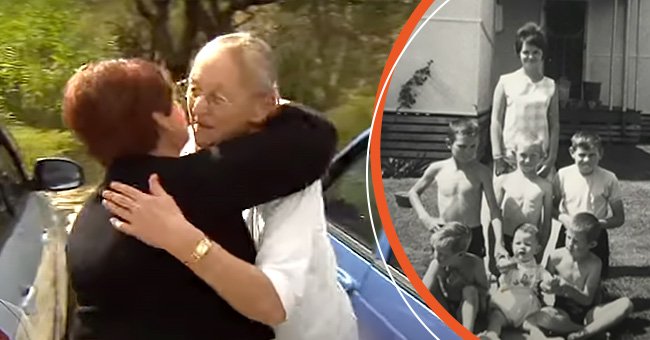 youtube.com/channelsevenperth7
Childhood Friends Who Lived Nearby Find Out They Are Actually Sisters 60 Years Later
Two women who attended the same school and even had a connection as kids had no idea they were actually sisters until they had gotten really old, and one started looking for her long-lost father.
Blood is thicker than water, and more often than not, family members find their way back to each other, except there's a deliberate attempt to avoid that by all involved.
The story of Kathy and Carrol is an almost unbelievable one. It began with the yearning of an aging woman to meet her biological father after living her whole life without knowing him and ended with her finding not just her dad but her sister.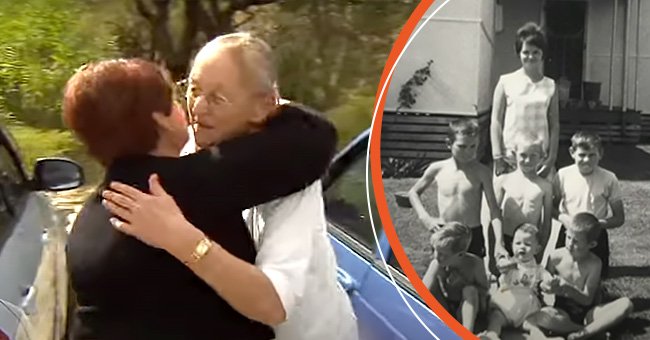 [Left] Katty and Carrol sharing a hug after reuniting as sisters; [Right] Carrol and six of her brothers when they were younger. | Source: youtube.com/Channel Seven Perth
WHERE THE FAMILY TREE BROKE OFF
Kathy lived all her life not knowing who her father was or where he lived. Perhaps she pictured him halfway across the world in her mind, but in a twist of fate, it turned out he had been living right under her nose.
Kathy was born in February 1948. But at the time, her mother, Hazel, had been separated from Clifford Hawkins, who moved on with another woman named Nancy. They soon got married, and in that same year, in December, they welcomed a daughter they named Carrol.
As fate would have it, the two sisters attended the same school and even became friends, who would sometimes visit each other at their homes, which were only about one hundred meters away from one another.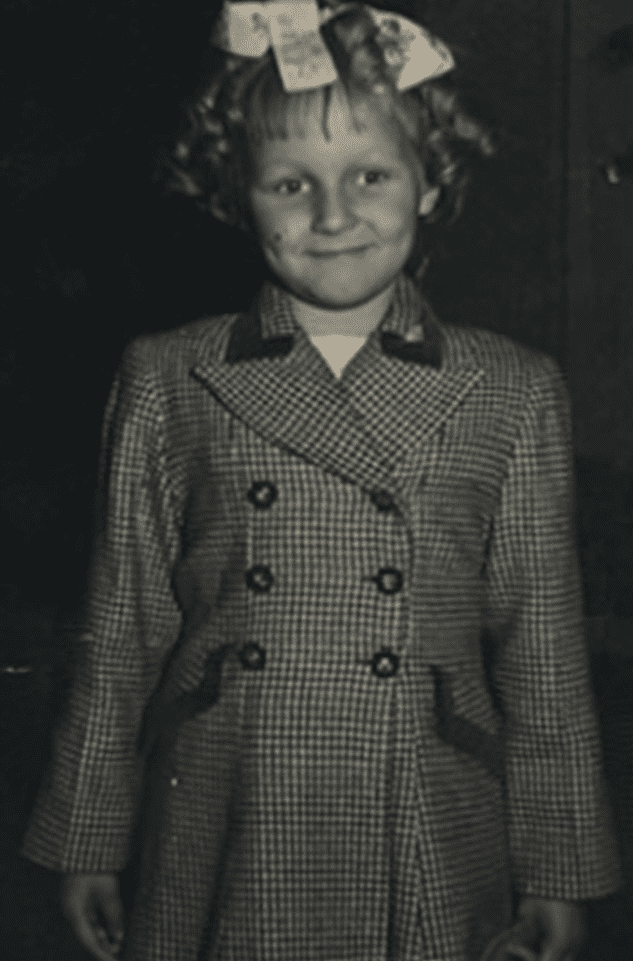 A photo of Katty when she was still a little girl. | Source: youtube.com/Channel Seven Perth
GROWING UP WITHOUT A FATHER
Kathy was raised along with two sisters and a brother, but she never knew her father, and at some point, she started thinking about searching for the man.
Speaking about it to Today Tonight, Kathy revealed that it bothered her all her life to live without knowing him, but she focused on her life.
One day Kathy stumbled upon her birth certificate for the first time, and it had her father's name on it. She was listed as Kathleen Hawkins, while her father's name was Clifford. Admittedly, it was not much information, but at least it gave Kathy a place to begin her search.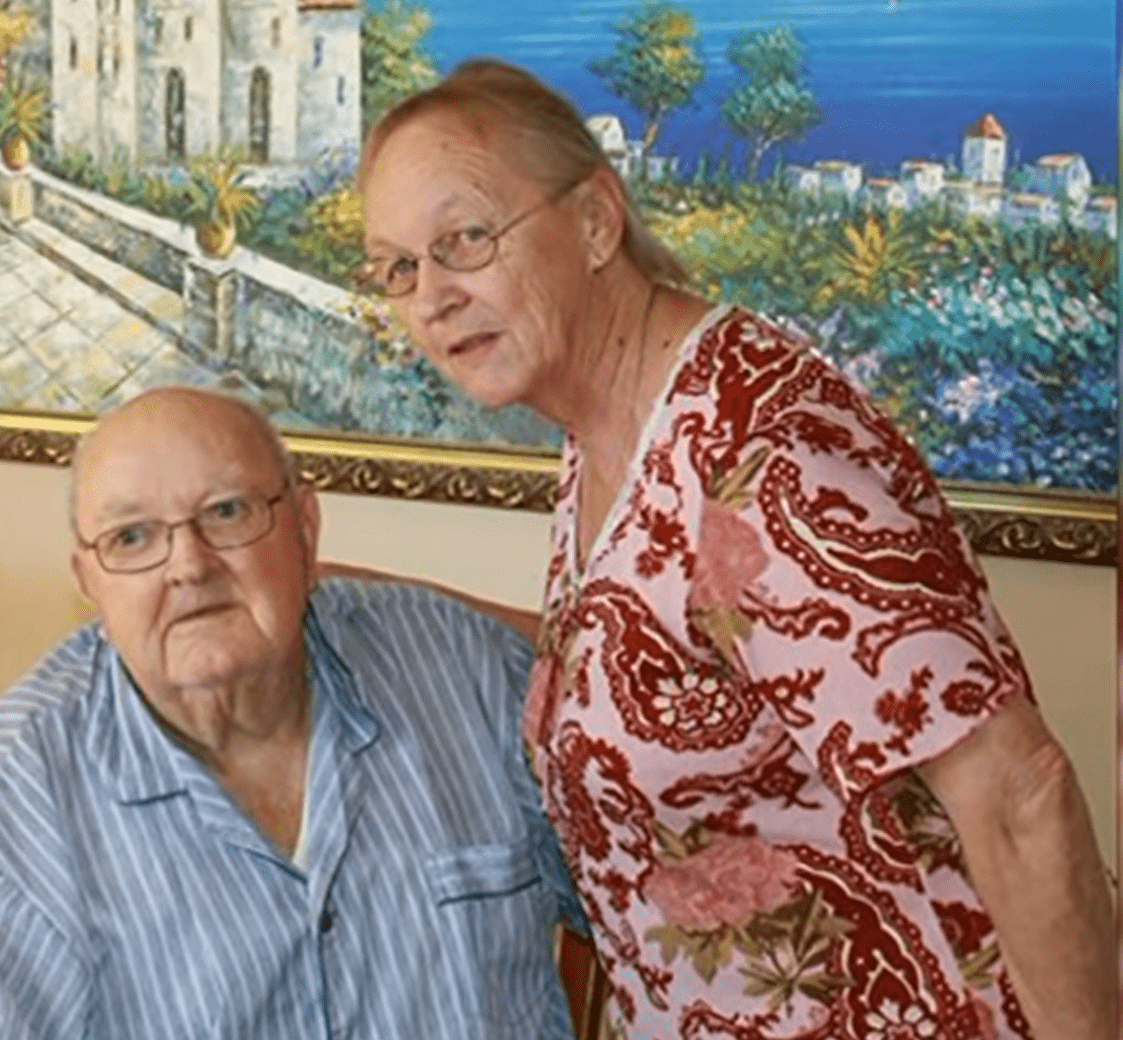 Katty and her father, Clifford Hawkins before he died. | Source: youtube.com/Channel Seven Perth
She started to send letters out to those who bore the name and seemed within the age range her dad could be. Luckily for her, those with the name were not much, and there were only three Hawkins with a C.
There were two located in Brisbane, and another one was in Perth. She wrote to all three of them, saying that "I think you may be my father," before leaving her phone number and email so they could reach her in case one was him and was interested in seeing her.
Months passed, but Kathy got no response. That was because when her birth father read the letter, he didn't see the mother's name, and he never thought he had a kid somewhere else, so he just put it in a drawer.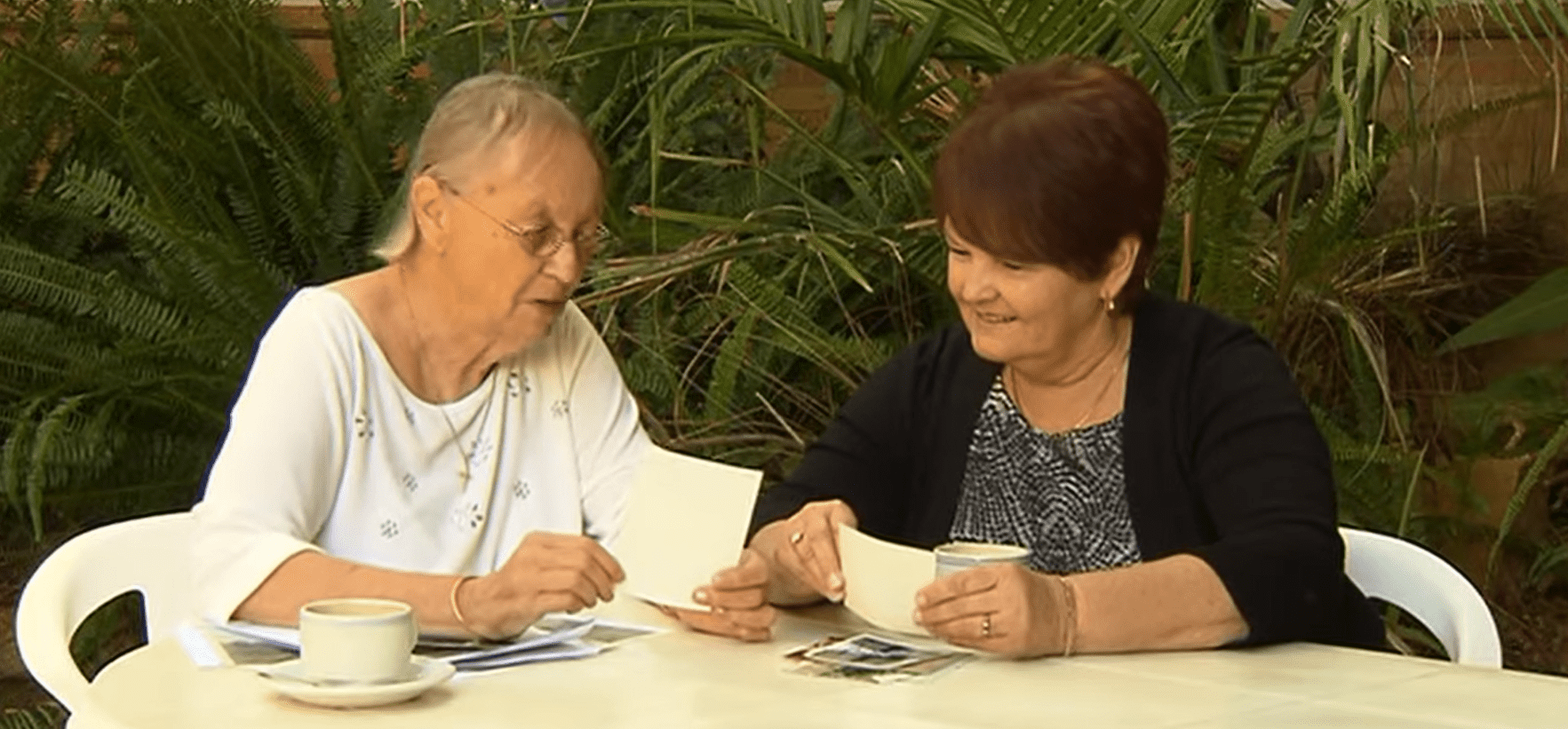 Katty and Carrol reuniting and going through photos together. | Source: youtube.com/Channel Seven Perth
THEY HAD LITTLE TIME TO SPEND TOGETHER
Carrol, the daughter who grew up with Clifford, their father, was raised with seven younger brothers born by Nancy and Clifford.
Luckily, Carrol saw her dad read the letter and put it in a drawer, and when her dad told her that he didn't know if he was the man Kathy was looking for, she accepted it.
However, time was running out; Clifford had been diagnosed with a terminal illness and only had a few weeks to live. It created a sense of urgency in Carrol because she somehow knew the letter was a big deal, and she thought she needed to help if it was really his daughter.
One night, she called Kathy and told her Clifford would not be alive for much longer. They started chatting after that, then, all at once, Kathy asked her what her Christian name was.
When she heard the name, she instantly knew it was her friend with whom she had shared some great memories while growing up. Shortly after that, Kathy met her father, who was open to seeing her once he learned who she really was.
The two had a wonderful reunion, but unfortunately, Clifford passed away three weeks later. It was sad to see, but Kathy was grateful that she had met the man who fathered her as a child before he passed on.
Please fill in your e-mail so we can share with you our top stories!