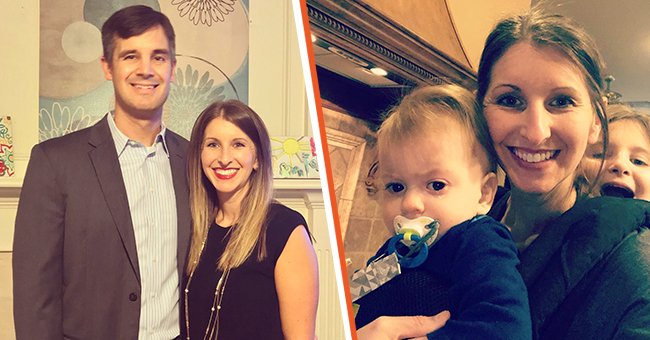 instagram.com/tamramnorman
Couple Foster Pregnant 15-Year-Old and Become Grandparents at Only 35
Love is a beautiful thing, and when one finds another they love unconditionally, the feeling lives with them forever. A couple proved this to be true in this emotional story.
In its simplest form, unconditional love is all about appreciating someone else for who they truly are. It means loving them when they are unlovable, despite their imperfections and mistakes.
It means never questioning what one feels towards a person at a deeper level. In our world, today, seeing people who show unconditional love is rare, but it can be found between a parent and a child.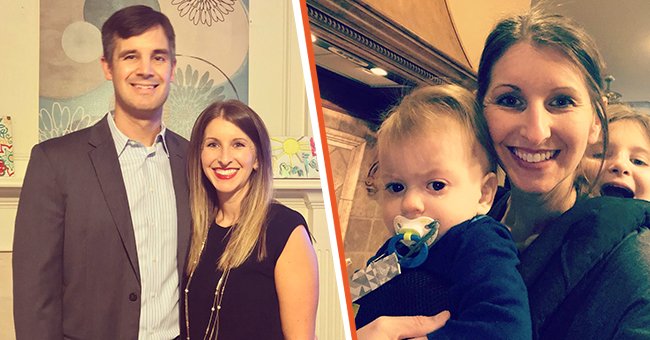 [Left] Picture of Tamra Norman and her husband; [Right] Picture of Tamra Norman with a baby | Source: instagram.com/tamramnorman
While many children are blessed to feel unconditional love, as it comes from their biological parents, other kids in foster care or who are adopted may not. However, a few people in the world today have proven that everyone deserves to be loved unconditionally.
An emotional story proved that people who love unconditionally still exist. It involved a couple that took in a pregnant teenager, loved and cared for her like their own. Find out details about the story below.
Tamra Ward Norman was left in shock when she was asked to foster a pregnant 15-year-old. For the woman, what would happen after the baby was born troubled her dearly.
The social worker who made the request revealed that if the teenager was not accepted, her baby would be sent to a different foster home while she would return to the shelter. Indeed, it was disheartening for Norman to hear. She thought to herself:
"We can't do this. How would I explain this to our young children? Not to mention, we don't have the space to take a teen mom and baby. This is not at all what we signed up for."
At the same time, she battled with her conscience. Allowing a child to be separated from the mother would only give her sleepless nights.
THE COUPLE CHOOSES ACCEPTANCE
So, Norman and her husband decided to take the pregnant teenager and bring her home. The couple began to prepare for her arrival, as she needed privacy. Even though there was not enough room, they did their best.
For a pregnant teenager in desperate need of a mom, all Norman could do was be available for her. They stayed together as one family until the delivery day came. Norman said it was draining, emotional, and a picture of a broken world, but in the end, there was joy at last.
The child was born in 2017, making the couple grandparents at age 35 a gift they would always be grateful for. Speaking of the experience, Norman confessed:
"This young teenage mom is one of the strongest mothers I know. She is overcoming the world to be the best for her daughter. She made our life better for the time she was in it, and we are so thankful we said yes."
This would not be the first time Norman and her husband are making such a sacrifice, choosing unconditional love. In 2017, Norman received a call to foster a four-pound newly born child.
The baby was a preemie and needed a place to stay. It was surprising news for Norman, who was moving to a different location, and she wondered if her family was the right one to take up such a task.
Despite her doubts, Norman accepted the request. Then, the social worker suggested that they meet at Walmart the following day to take the child and get him some clothes.
"Meet at Walmart? With a 4lb preemie? In the middle of the cold and flu season? I kept my children in isolation for 6 weeks, and here was a newborn heading to his first outing in the middle of winter," Norman thought to herself.
"It was too much to take in. Where was the mother of the child? What was the situation? Was the baby healthy? Was he utterly alone in the hospital?" All of these questions went through Norman's mind.
But she put the unanswered questions aside and decided to take the child in. The preemie arrived a few weeks later, very weak and sick, and almost did not make it several times. It was difficult for Norman and her husband to watch the child go through so much pain.
One day, he stopped breathing many times, and Norman panicked. She thought about who would care for the child in her absence because only she and her husband were given visiting privileges due to the child's condition.
Despite all of the challenges, the child pulled through. He felt loved by his foster parents and four siblings. Norman said of the experience:
"I was able to come in and give him what his mom was so desperate to give. Love. And for that, I am so grateful I said yes to a 4 lb baby that day."
In a world where many are at war with themselves, let these beautiful stories encourage those who still believe in unconditional love to spread it everywhere they go.
Please fill in your e-mail so we can share with you our top stories!