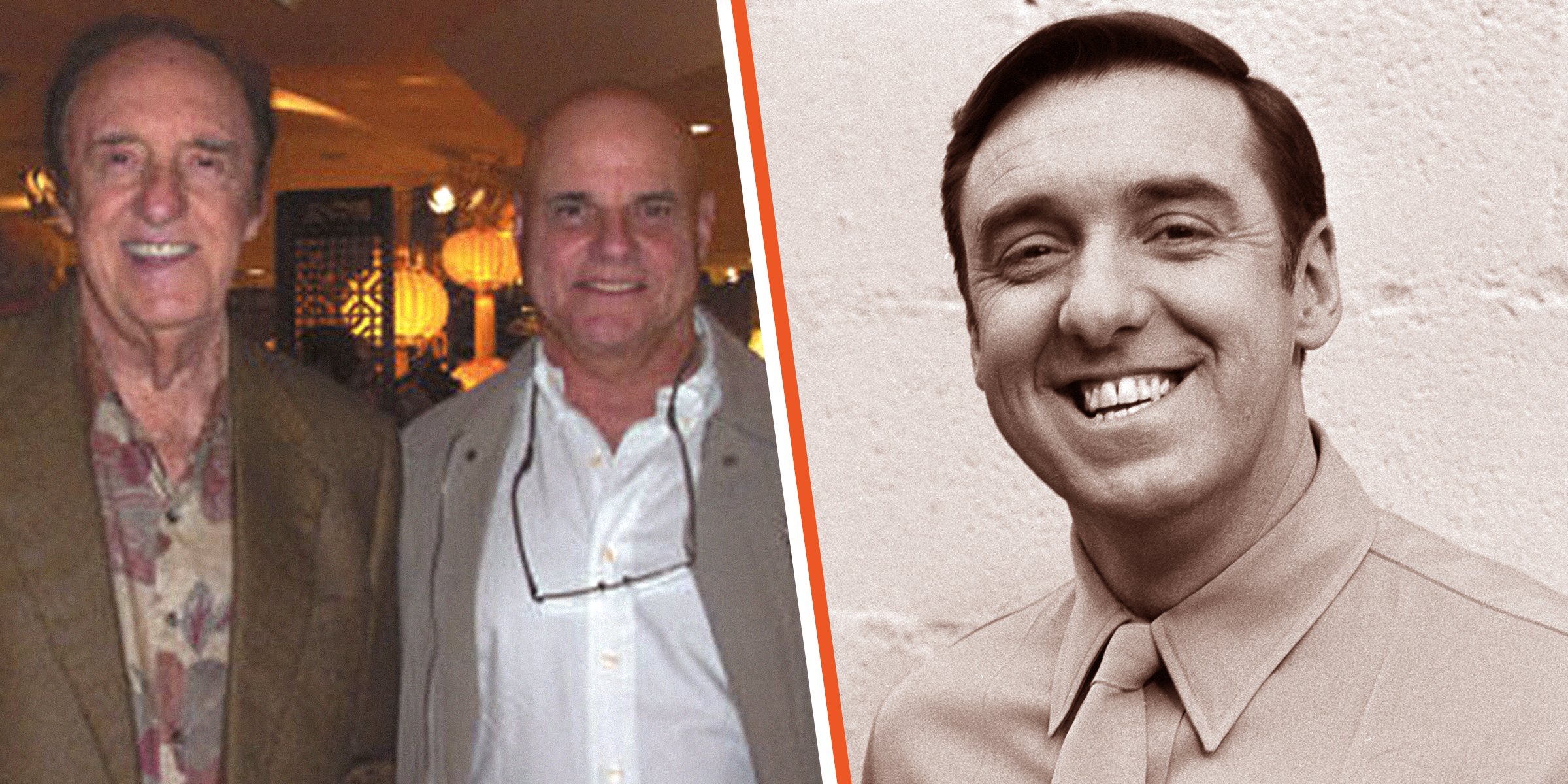 twitter.com/WBRCnews | Getty Images
Inside Jim Nabors' Home Where He Lived with Partner of 38 Years & Died in Front of His Beloved
Jim Nabors was in the headlines for many reasons, including his talent. However, his gay sexuality often left his name on people's lips. Find details of the actor's life as a gay man, including his husband and their home.
Before his demise, James Thurston Nabors, otherwise known as Jim Nabors, was famous for being an American actor, singer, and comedian.
He enjoyed a career in Hollywood that spanned decades and gained a lot of supporters. Nabors could deliver a performance that showed insane intelligence and worrisome madness.
Best known for his role in "The Andy Griffith Show," the icon's TV fame was remarkable. However, there was an aspect of Nabors's life that he kept private for years — his sexuality.
The late actor had his awakening at a young age but decided not to make a big deal by keeping it private. Nevertheless, in due time, he became very open about it and eventually found his perfect match.
In 1975, Nabors met his long-time partner and husband, Stan Cadwallader, when the latter worked as a firefighter. After a while, the pair worked as business associates before becoming romantically involved.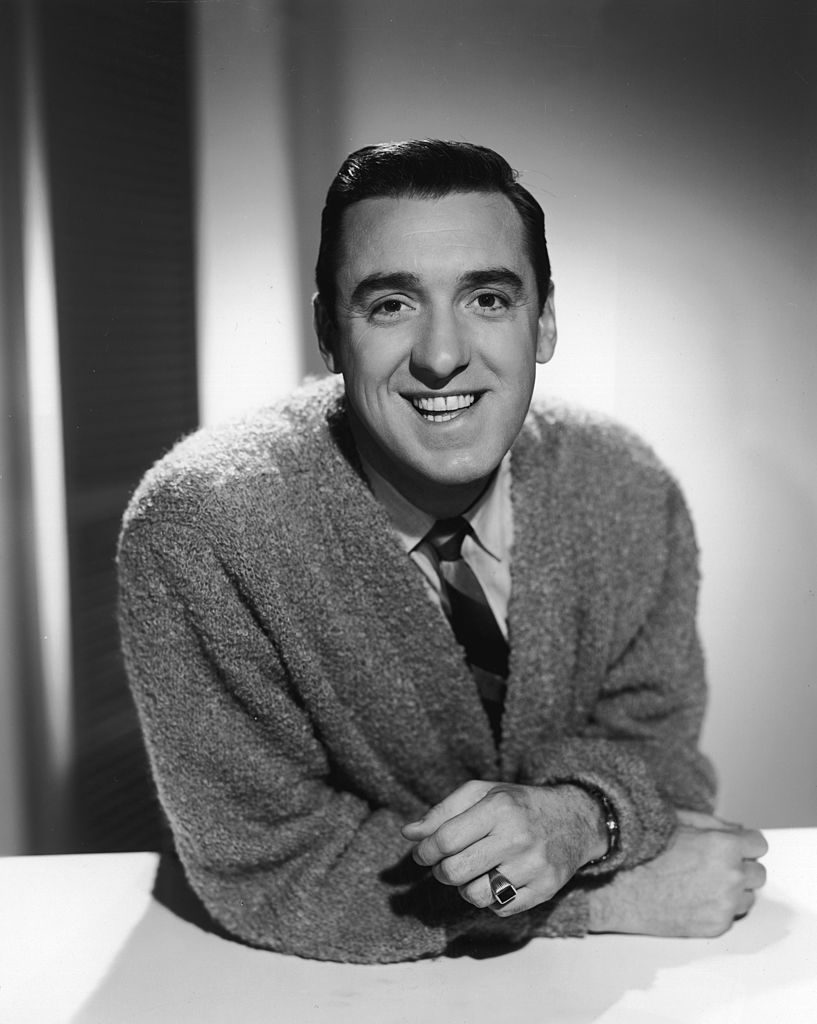 Jim Nabors in a promotional studio portrait in circa 1965 | Source: Getty Images
On January 15, 2013, Nabors and Cadwallader exchanged vows inside their room at the Fairmont Olympic Hotel in Seattle. The event took place in front of a judge and some neighbors from Hawaii, and Nabors could not have been happier. The late comedian revealed:
"I'm very happy that I've had a partner of 38 years and I feel very blessed. And what can I tell you, I'm just very happy."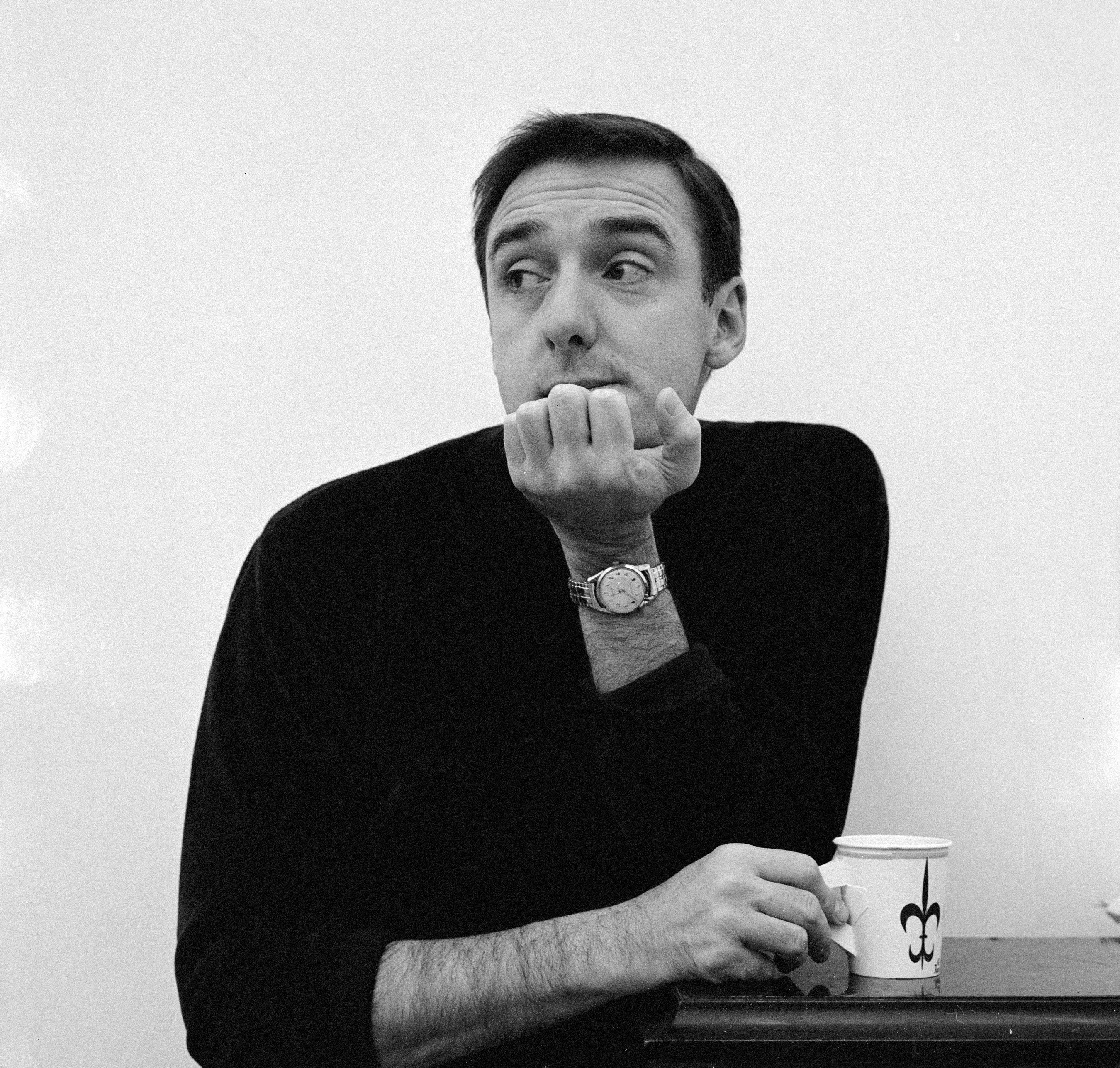 Jim Nabors relaxes over a cup of coffee while at a rehearsal for an upcoming show on September 6, 1965 | Source: Getty Images
He had been trying to solidify all of their years together for a long time, and finally getting married was the icing on the cake. Nabors further confessed that the hotel wedding ceremony was very touching.
However, he claimed there was no different feeling afterward, as he and Cadwallader had already been together for a very long time. Here are more details about the Hollywood icon's life, including his death and the home he lived with Cadwallader before his demise.
DETAILS OF NABORS'S DEATH AND THE COUPLE'S HOME
After being together for 38 years before their marriage, Nabors and Cadwallader enjoyed another four years of marital bliss. Sadly, their union was cut short following the singer's demise.
Nabors passed away on November 30, 2017, at age 87. Cadwallader revealed that the icon had a great life, and he was lucky to participate.
According to the man, before Nabors died, he said he wanted to be remembered as a good guy, which he is still recognized as today.
Thankfully, Cadwallader spent time with his ailing husband before he died in their home in Honolulu, Hawaii. The beautiful property, built in 1950 and renovated in 1966, sits on 0.58 acres.
The 5,877 square foot house, overlooking Cromwell's beach, boasts elegant and attractive details. It is surrounded by koi fish-filled waters and has a beautiful panoramic view. The backyard also boasts an open-air cabana with a poolside wet bar, perfect for entertaining guests.
In addition, Palm trees, meticulous landscaping, a serene garden, a swimming area, a cabana with a wet bar, and a private access area to the beach are also part of the estate's outdoor ambiance.
The interior as well is nothing short of classy. It comprises five bedrooms, six bathrooms, a dining room, a sitting room, and a powder room. The living room is embedded with sliding glass, a large crystal chandelier, marble, granite, or hardwood floorings.
It also has a beautiful ocean view. For the dining room, there are floor-to-ceiling windows, while the main bedroom has floor-to-ceiling glass sliders, parquet floors, and framed photos of Nabors's life and career.
Other parts of the house also contain stunning designs and decorations of brass and marble. In 2018, the house, located just two doors down from the Doris Duke estate, was sold at $14.888 million.
Eventually, the Diamond Head Beachfront estate was sold at $12 million, almost three million short of the asking price.
INSIDE NABORS'S REVELATIONS, HARDSHIPS, AND RELATIONSHIPS WITH CO-STARS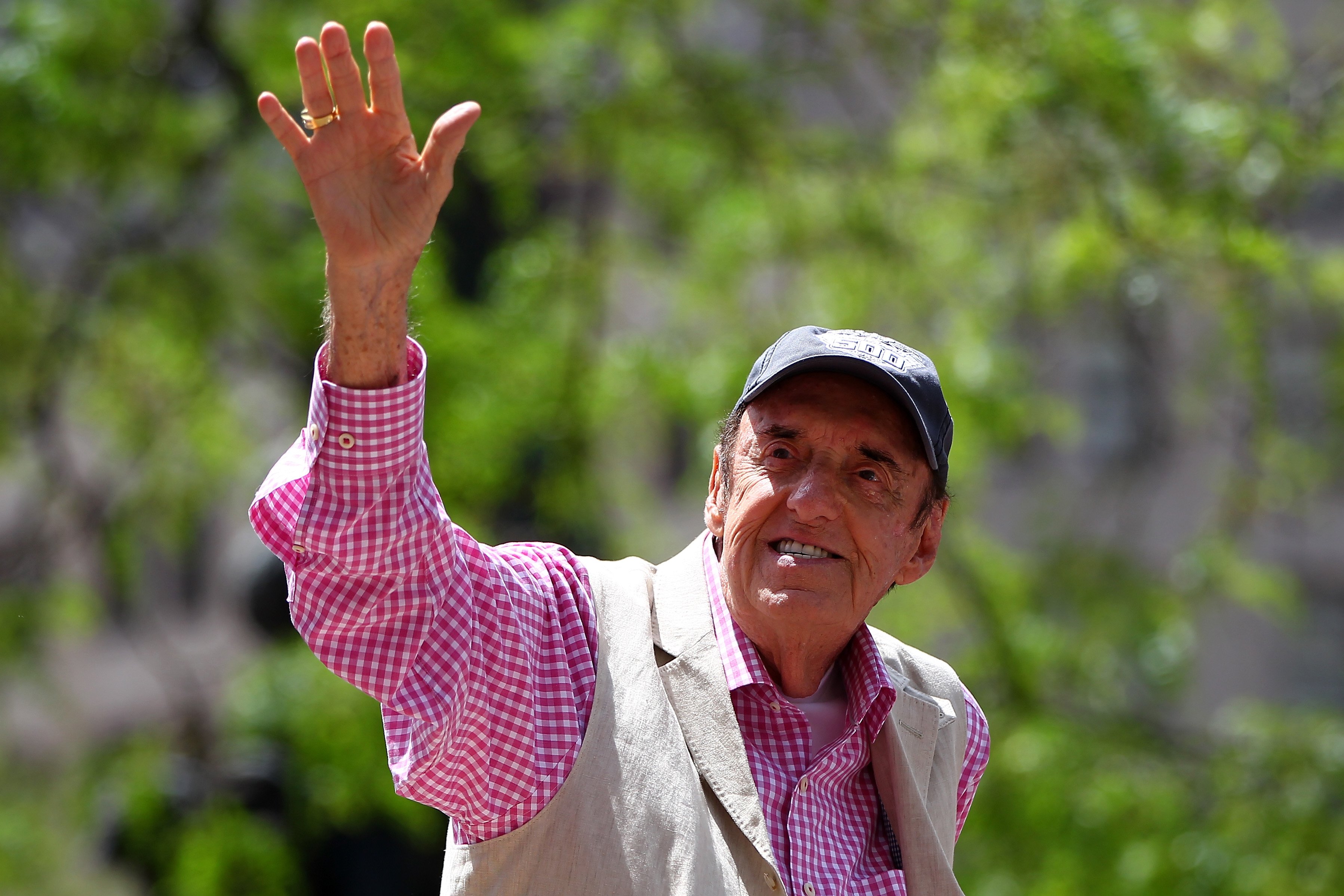 Jim Nabors waves to the crowd during the Indianapolis 500 parade on May 24, 2014 | Source: Getty Images
Although Nabors's sexuality was a part of his life, he kept it away from the spotlight for a long time, the star once claimed that he knew he was gay as a child, and it was never really a big secret. Speaking about it to Hawaii News, the comedian revealed:
"I haven't ever made a public spectacle of it. Well, I've known since I was a child, so come on. It's not that kind of a thing. I've never made a huge secret of it all."
Despite the actor's claims, his sexuality was always a huge topic of discussion. During the late 1970s, it was reported in gossip blogs that Nabors had married famous Actor Rock Hudson in a private gay ceremony.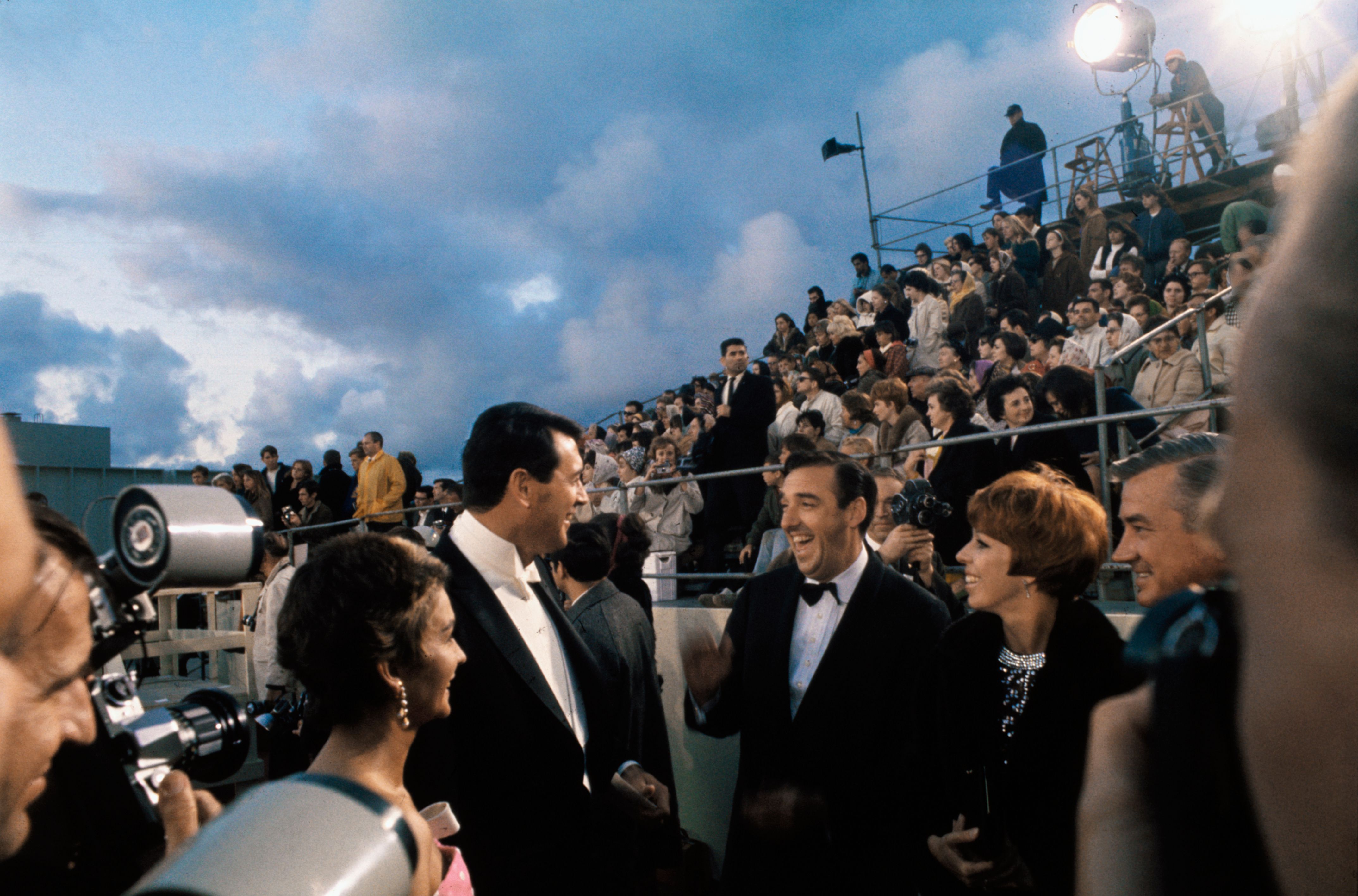 Carol Burnett with Jim Nabors and Rock Hudson at the Academy Awards on April 10, 1967 | Source: Getty Images
According to a model at the ceremony, it was held in a candle-lit living room of a luxury house in Belgravia. The couple made their vows before a priest and 18 guests. The model said:
"I was an innocent 15-year-old at the time and was stunned by the whole thing; I'd gone to the wedding with a friend of Rock's, thinking it would be a normal one between a man and a woman...I can't remember what responses Rock and Jim made to the priest."
"What I do remember is that the whole event took place in great seriousness, as though it was a man and a woman getting married in church. Most of the guests were designers and models, and nobody else seemed to think it unusual," the model added.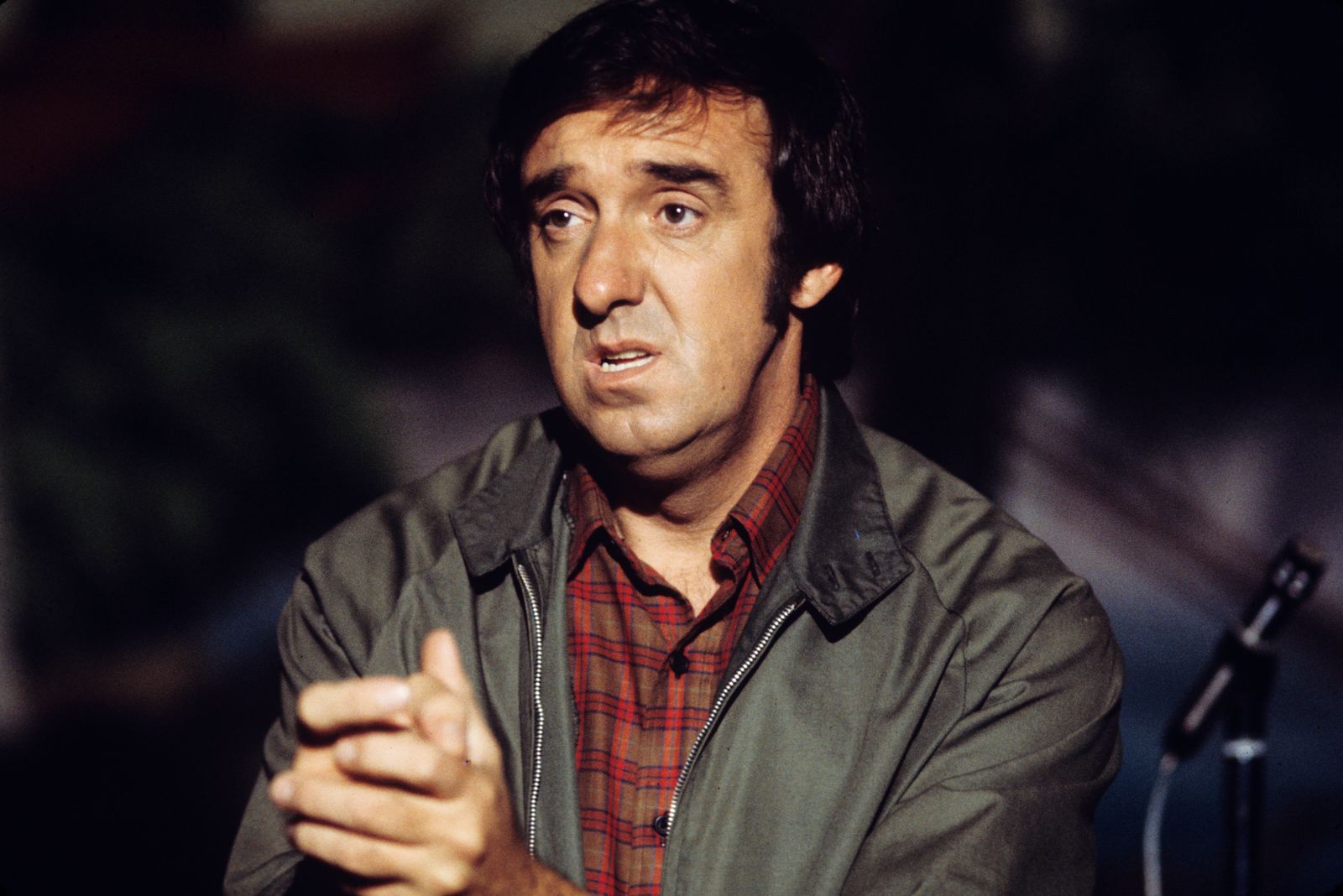 Jim Nabors on an episode of "The Rookies" on December 17, 1973. | Source: Getty Images
Fans disregarded the news, but people in Hollywood did not dismiss it so quickly because Nabors' sexuality had been common knowledge within the movie industry.
The actor was regularly mocked by his co-stars on "The Andy Griffith Show." They would speak ill of him and call him "homo" behind his back.
On the other hand, Rock Hudson had kept his sexuality a secret for years to maintain his leading man role in Hollywood. Even though those closest to him knew, revealing his sexuality to the public at that time would have ended his career.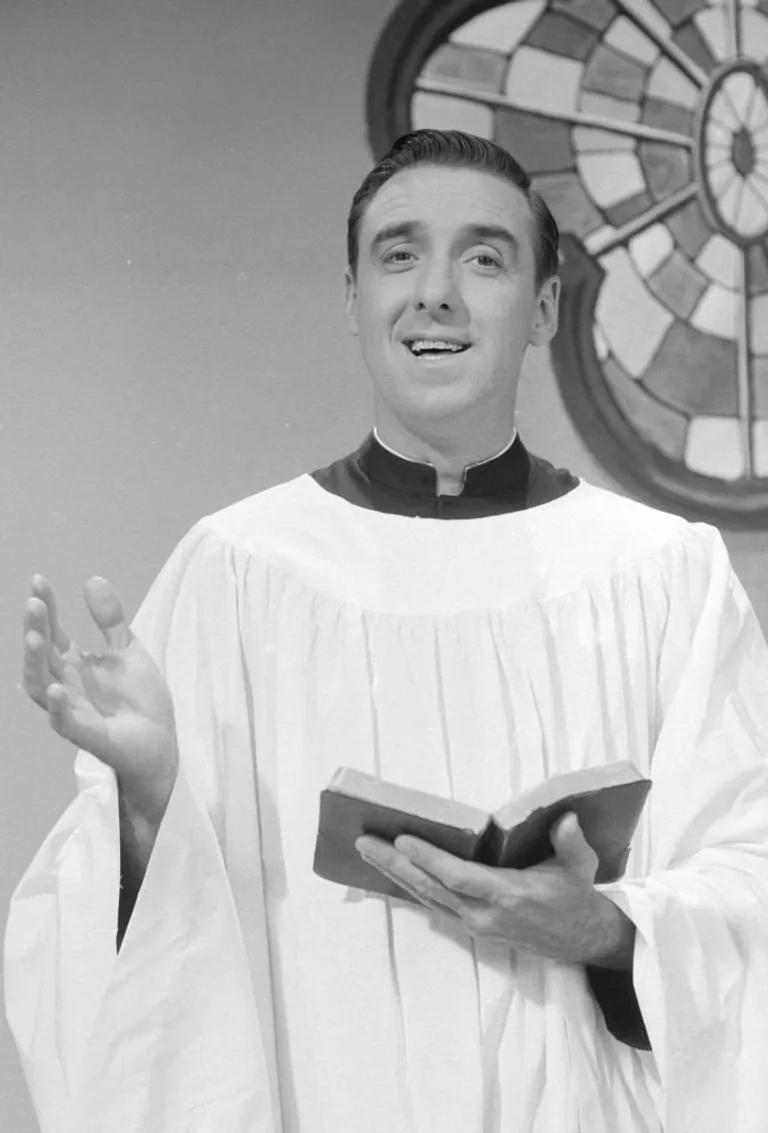 Jim Nabors as Pvt. Gomer Pyle in the CBS television series "Gomer Pyle, USMC," on July 21, 1967 | Source: Getty Images
Soon after the news was published, Nabors' CBS show was canceled, but Hudson was not affected, and the actor went on to appear in multiple series soon after.
According to Nabors, he and Hudson were just casual friends, and as soon as the news was released, the pair could not be seen together in public again.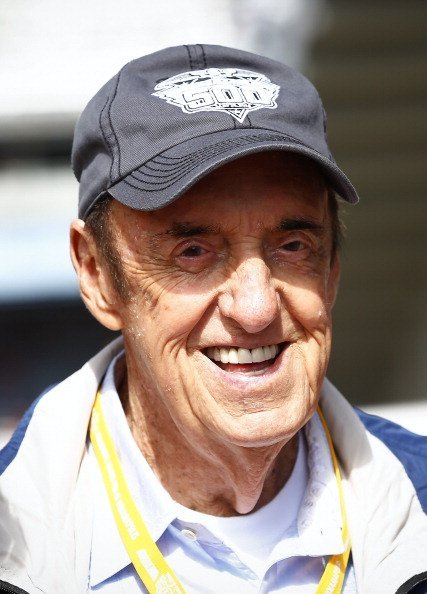 Jim Nabors at Indianapolis Motorspeedway on May 25, 2014 | Source: Getty Images
Years later, in 1984, Hudson was invited to attend a state dinner at the White House, where people noticed he looked ill. A couple of weeks later, the actor learned he was HIV positive.
At the time, homosexuals have deemed the only people who could contract the disease, so to protect his reputation, the actor kept the news to himself.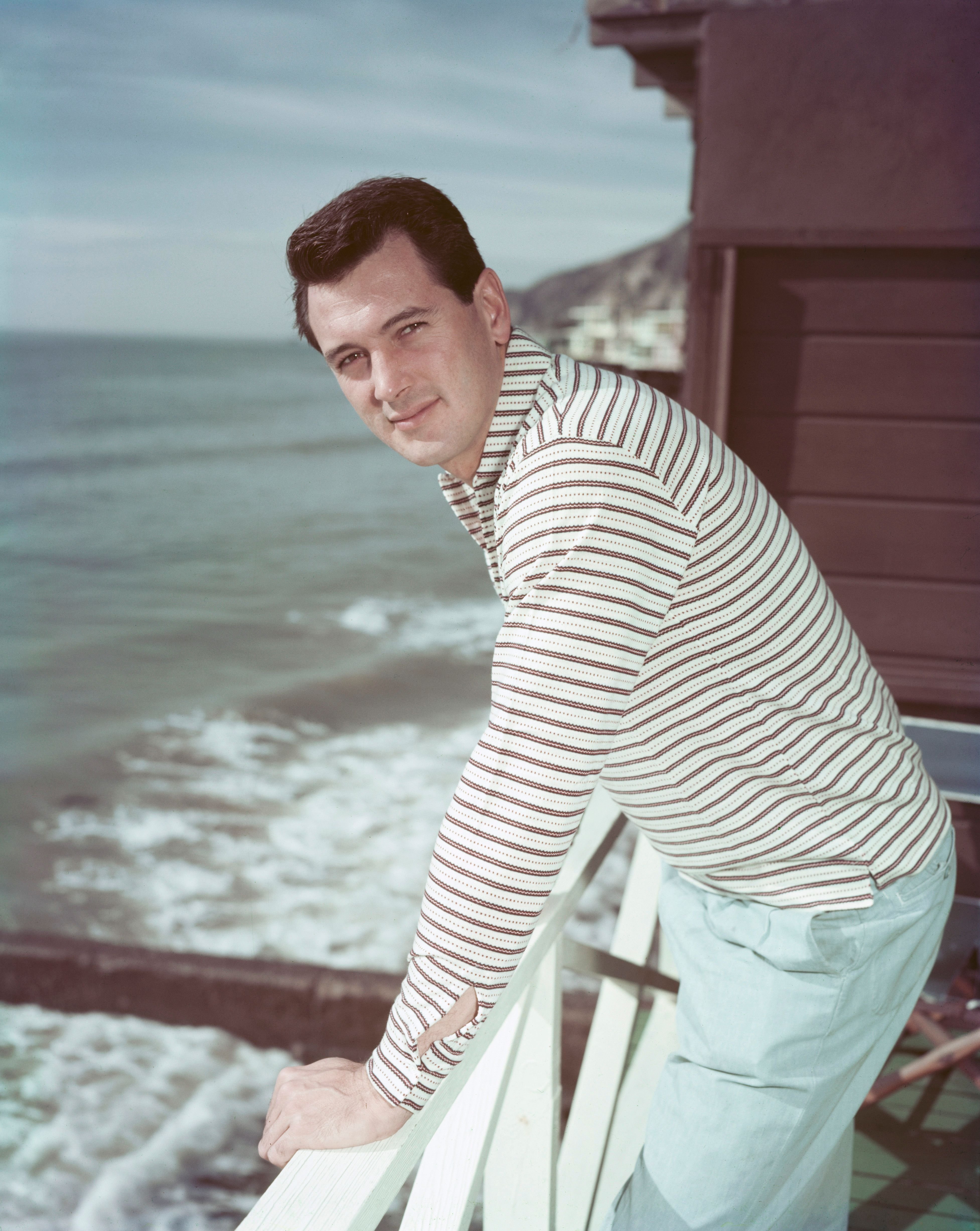 Rock Hudson on the deck of his beach house in Malibu Beach, California, circa 1958 | Source: Getty Images
However, in July 1985, Hudson was forced to declare his sexuality and battle with AIDS after he collapsed in France, where he had been receiving a promising new treatment to save his life.
The actor had done this to create awareness about the disease, and even though he expected to face backlash from the public, he received thousands of messages and support from fans and colleagues.
Unfortunately, Hudson died weeks later, on October 2, 1985, aged 59. May his soul continue to rest in peace.
Please fill in your e-mail so we can share with you our top stories!