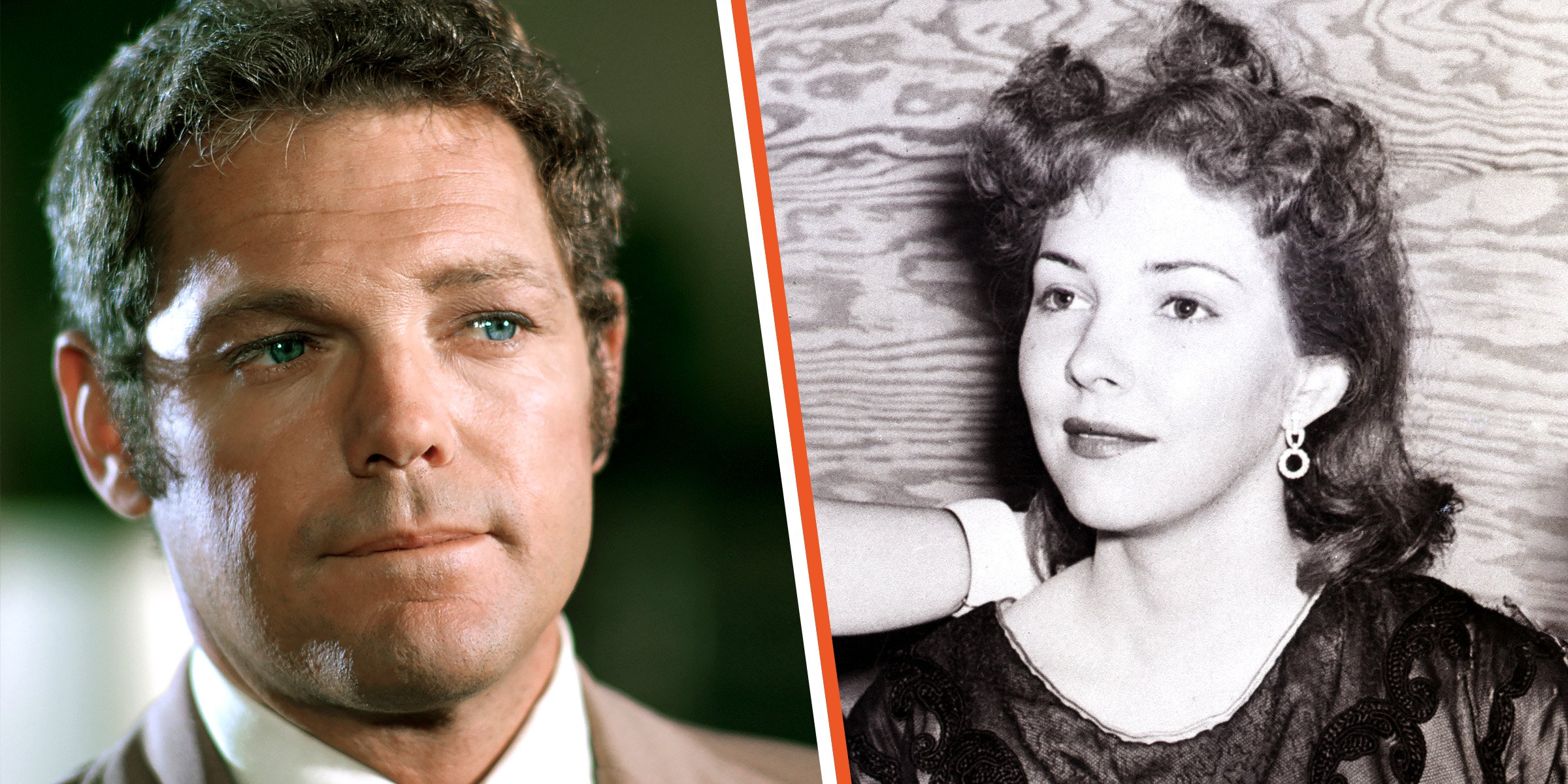 Getty Images
James MacArthur Made Adoptive Sister's Life 'Miserable' ⁠— He Did Not Know She Was Dying at 19
"Hawaii Five-O" star James MacArthur did not know his biological parents as he was adopted as an infant by actress Helen Hayes and her husband, playwright Charles MacArthur.
The couple already had a daughter, Mary MacArthur, who was eight years older than him. Growing up, the siblings were close but would constantly fight because the actor repeatedly pulled pranks on her.
When she caught a cold one day, he never thought she was close to death already. Here's a look into James MacArthur's life and his relationship with his adoptive sister.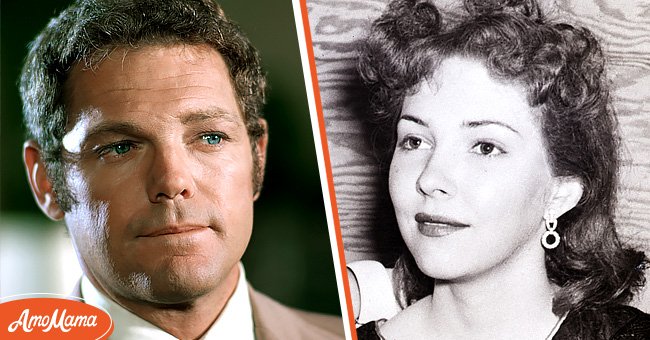 Headshot of James MacArthur in a publicity portrait circa 1975 [left], Photo of 19-year-old Mary MacArthur after a summer-stock performance [right] | Source: Getty Images
Not his birth name, James MacArthur was born on December 8, 1938. There is very little information about him from birth until he was seven months old.
At this age, Charles MacArthur, the playwright, and Helen Hayes, the actress, adopted him and raised him in their home in Nyack, New York.
With his new parents being stars, James grew up amid the biggest names in American theatres as these were the frequent visitors they had at home.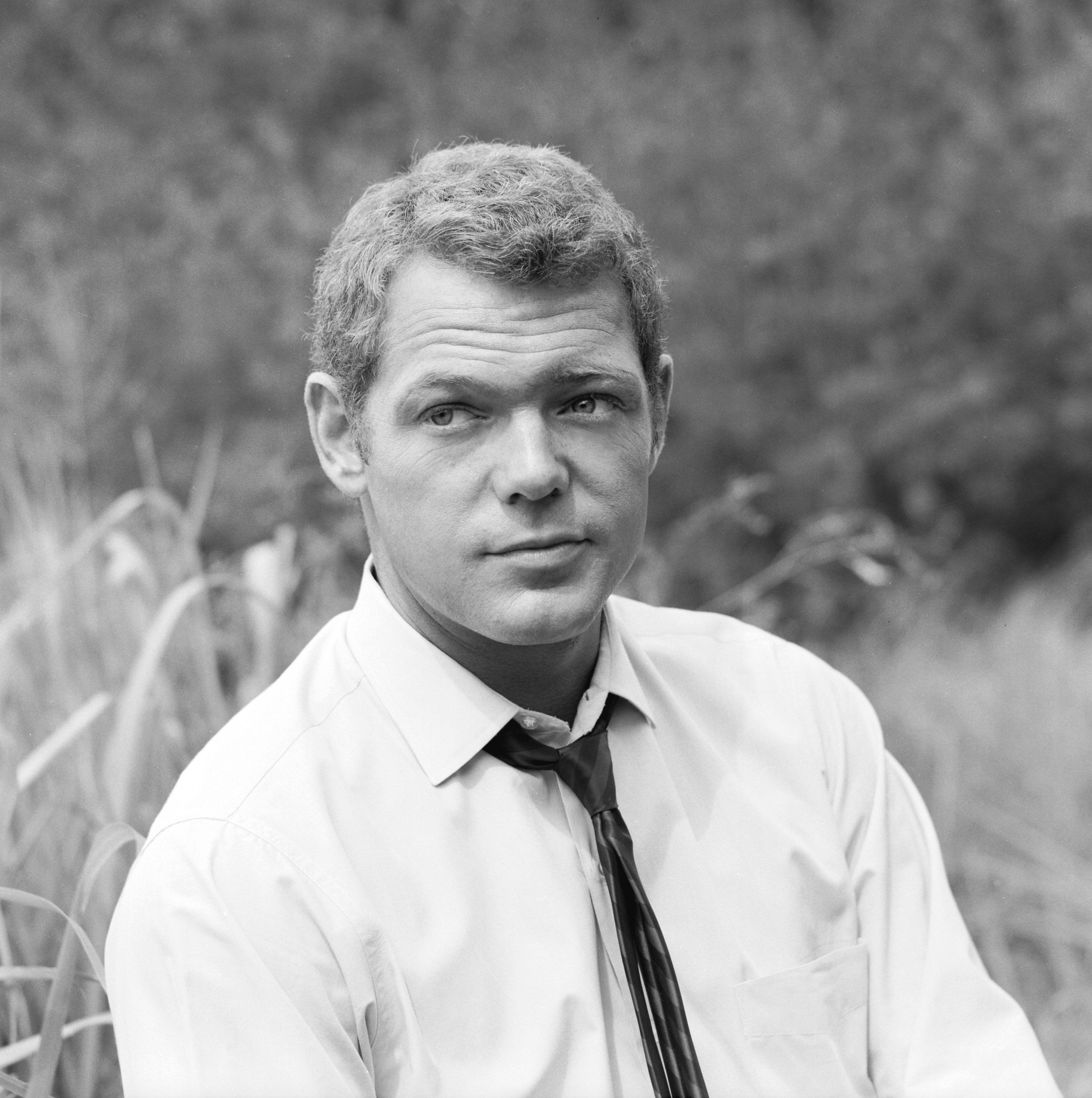 Photo of James MacArthur in "Hawaii Five-0," on June 10, 1968 | Source: Getty Images
In 1933, Charles and his wife bought the big house in Nyack, about 30 miles north of Manhattan. The area was a small, quiet town on the west bank of the Hudson River.
Charles's father, Dr. William Telfer MacArthur, was a traveling evangelist, who moved his family to Nyack in 1909, and Charles lived there before leaving to become a reporter in Chicago.
After he returned, he bought a big Victorian frame house on Broadway, a quiet street lined with 100-year-old oak trees. Their home had a small front yard and a long, narrow back yard that sloped hundreds of feet down to the river.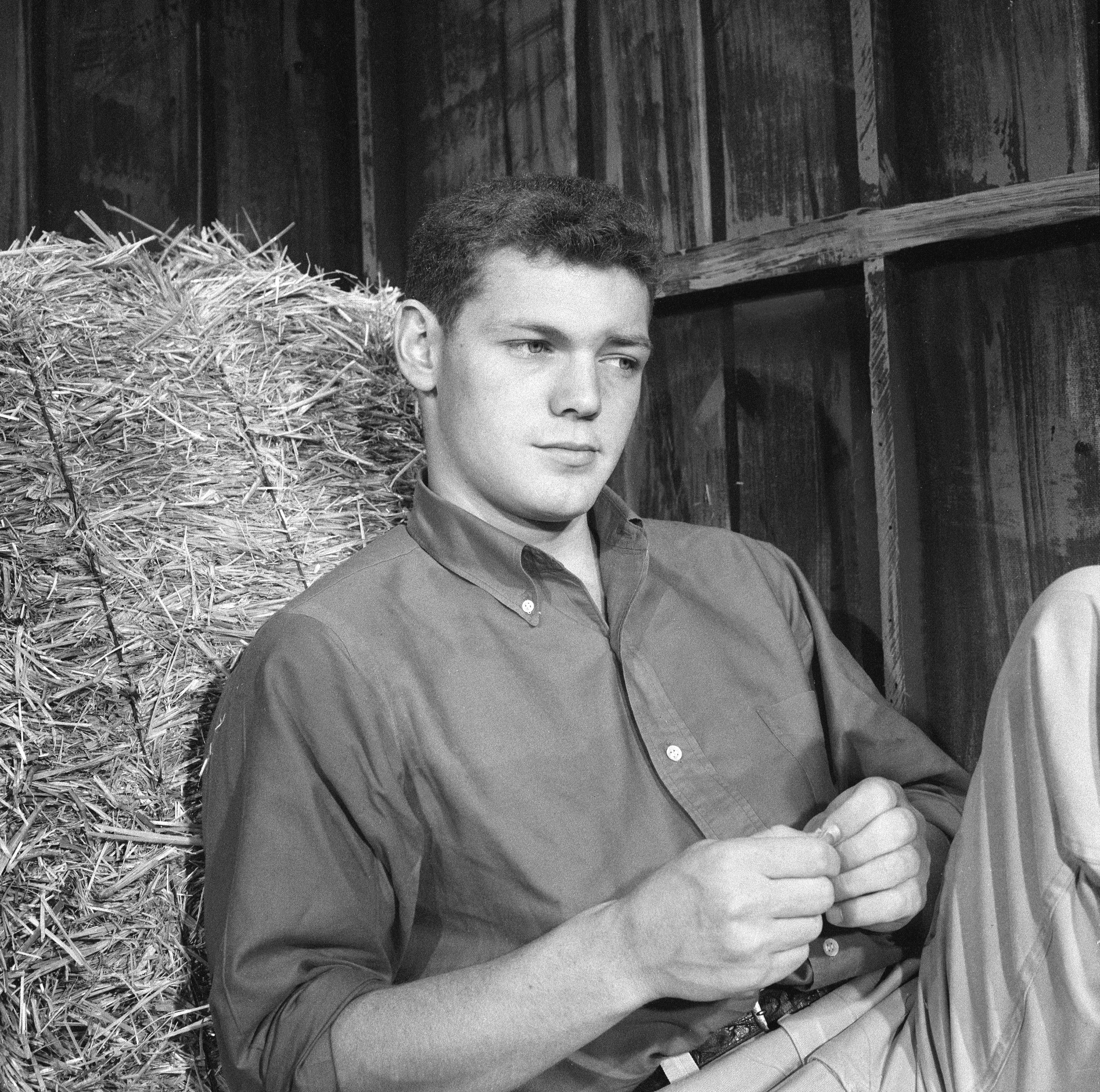 Photo of James MacArthur on the set of "Tongue of Angels" on March 17, 1958 | Source: Getty Images
When James joined their family, Charles and Hayes already had a daughter. James and his sister were introduced pretty early into the acting scene, as their mom usually took them along to her rehearsals and performances.
When he was eight, Hayes played in stock with Mary in a show called "Alice Sit-by-the-Fire." When they went for their dress rehearsal, she kept James occupied by telling him to make notes for them.
James took the task seriously even though the rehearsal ran late. When it was over, Hayes asked him to read his notes to them, and he noticed that she did something he had suggested during the performance.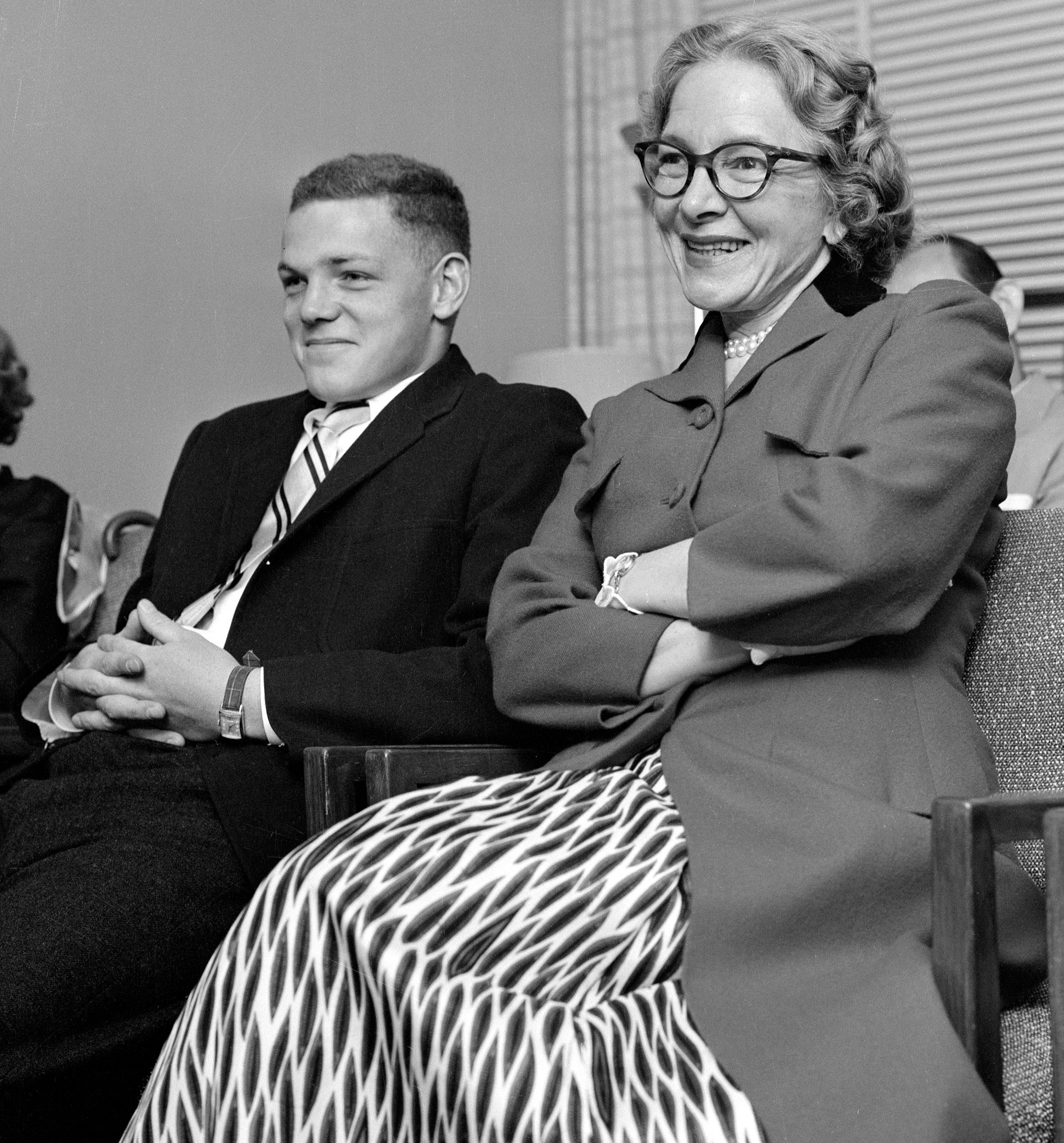 Photo of James MacArthur and Helen Hayes on January 1, 1955 | Source: Getty Images
JAMES MACARTHUR'S RELATIONSHIP WITH HIS SISTER
James recalled that everyone who met Mary loved her as she had her mother's ability to understand people. Even though like her father, she could see through frauds and shams, James said:
"Much of my childhood seems to have been devoted to teasing Mary and otherwise making her life miserable."
Mary also had her father's ability to find humor in every situation, but she never found James's teasings funny, and he could not blame her for that.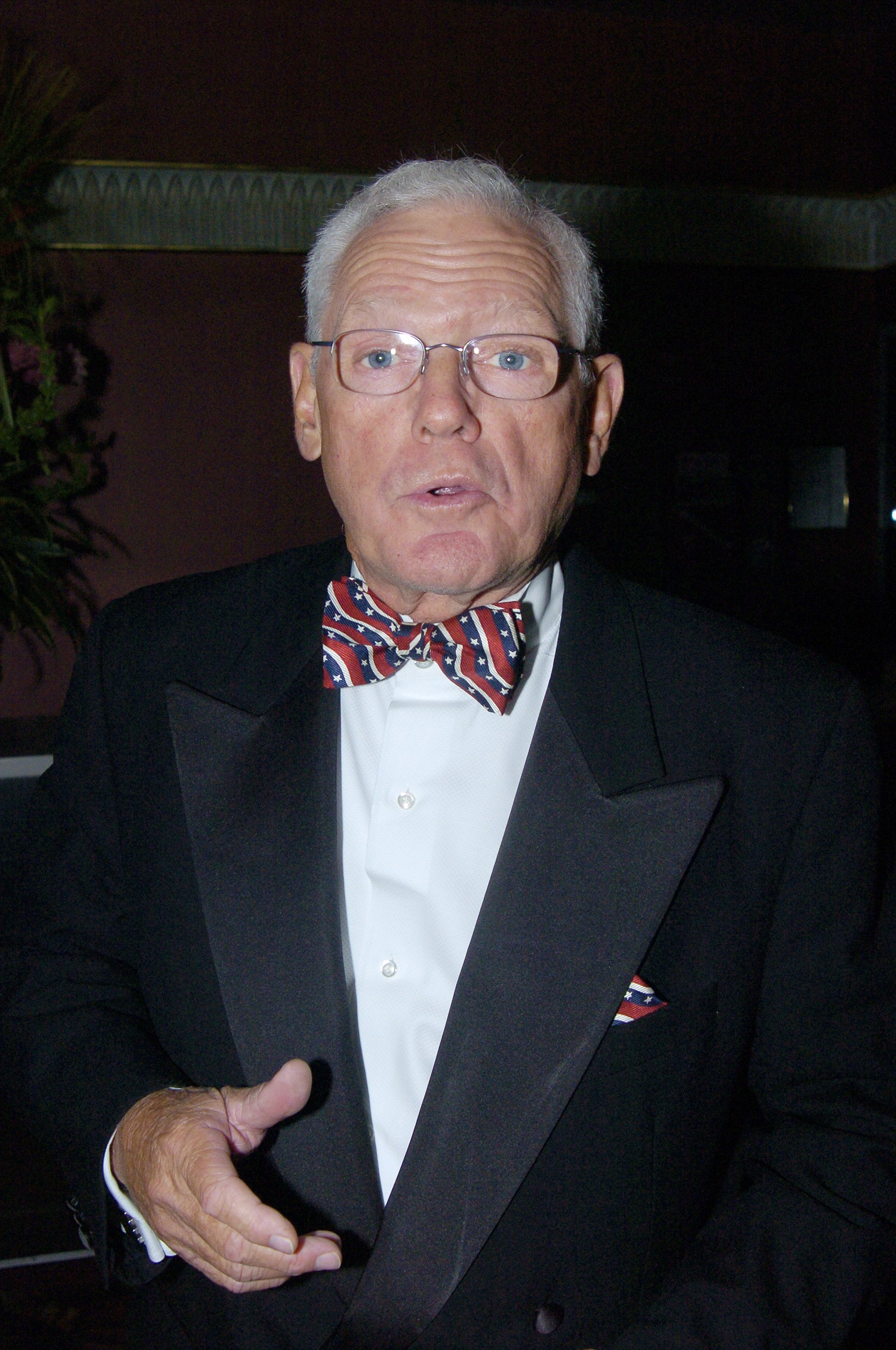 James MacArthur at the Copacabana for the annual St. Vincent's Midtown Hospital fundraising dinner on June 20, 2005 | Source: Getty Images
When he was nine and Mary was sixteen, he went fishing with his friend, Hunky Mole. After about four hours, they caught only one 20-inch eel, and he decided to take the eel home and have fun with his mother and Mary.
When he and Mole could not locate Hayes, he decided to play the prank on Mary, who was getting ready to take a bath. He knocked on the bathroom door, and when she opened the door, he pitched the eel toward the tub.
Mary shrieked, and when their mother got to them, she gave James and Mole a few whacks and a lecture. However, James knew that if it were only Mary, she would have strangled them.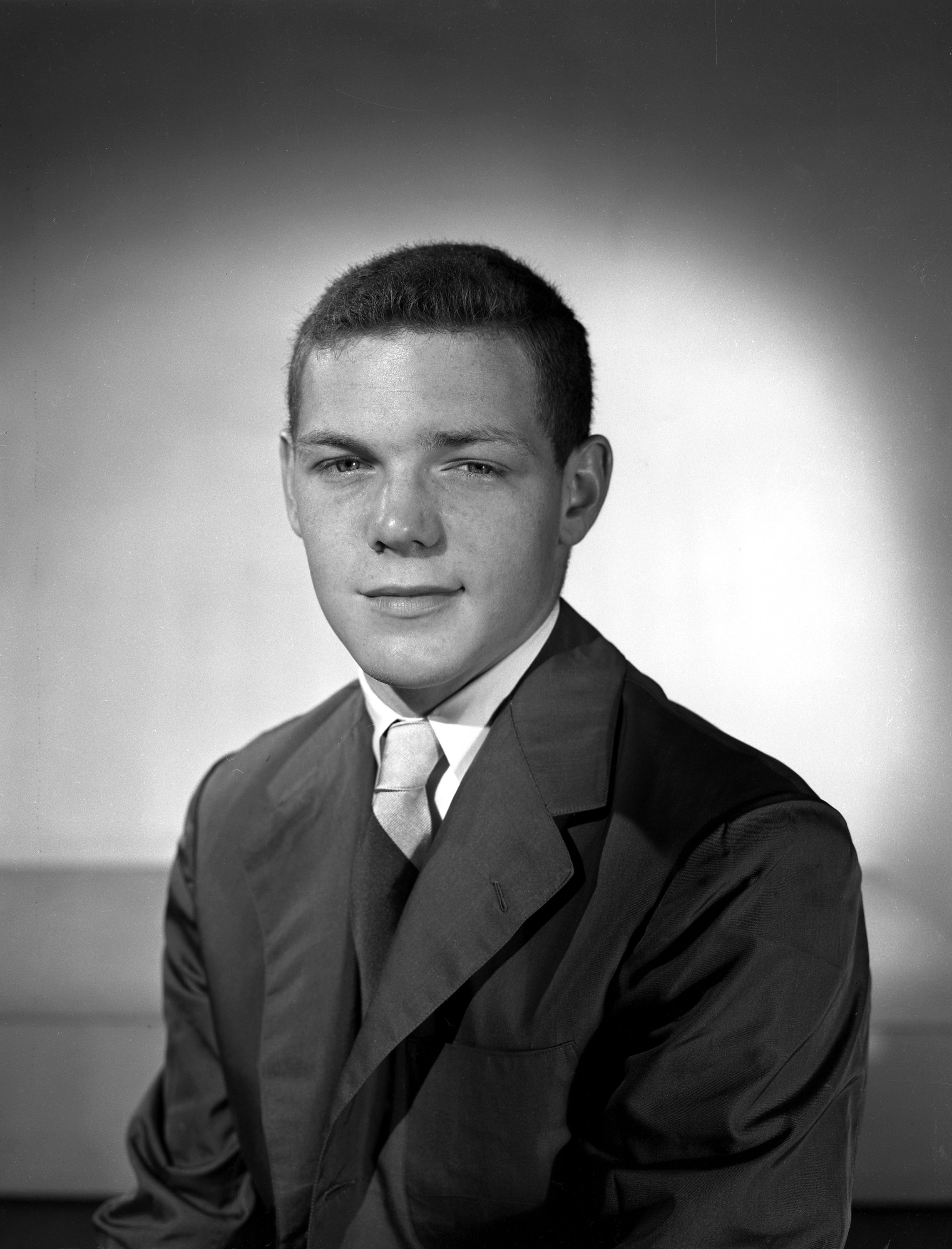 Photo of James MacArthur for "Climax" on July 20, 1955 | Source: Getty Images
After pulling off the eel prank, the whole family went to Europe a year later, riding in Queen Elizabeth. For the trip, James and Mary shared a stateroom.
All afternoon, Mary spent the time getting ready for a dance, and James could not go into the cabin while she was dressing. James was furious and retaliated by locking the door after she had gone to the ball.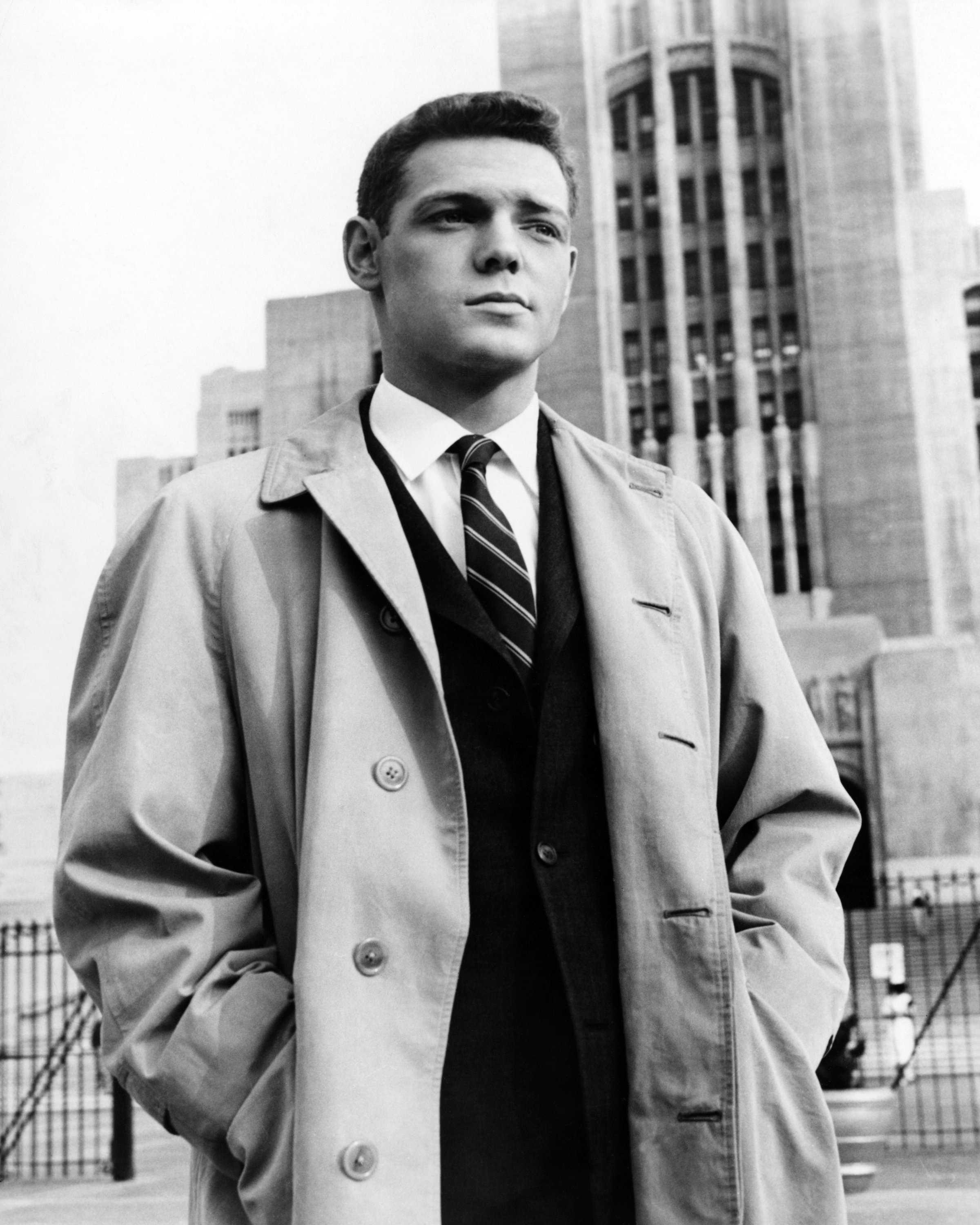 Photo of James MacArthur circa 1963 | Source: Getty Images
Mary got back from her dance around 3 a.m. and could not get into the room. She knocked, banged on the door, tried calling him softly, and finally began yelling.
All through the noise, James pretended not to hear her. Luckily for Mary, a steward opened the door for her while James still faked that he was sleeping. For the rest of the trip, Mary refused to talk to him.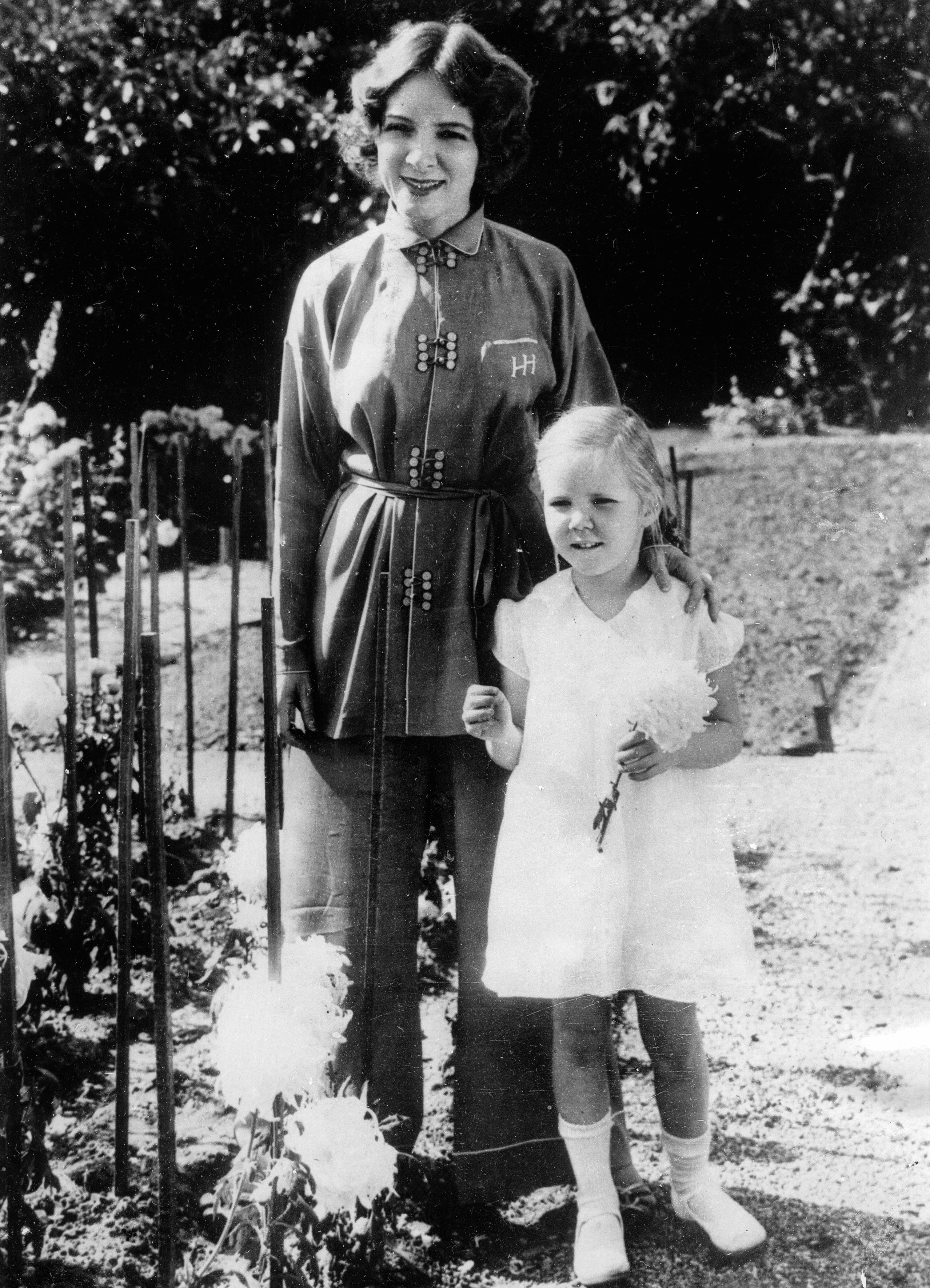 Helen Hayes and Mary MacArthur on November 28, 1934 | Source: Getty Images
James revealed that he loved his sister, but he took her for granted. While she was in a play with her mother in a Connecticut theatre, Mary caught a cold, and Hayes sent her back to Nyack to rest.
James was surprised to see her when she got home, but he never imagined that the cold she had was more important than playing tennis or the hundreds of other things he had on his mind.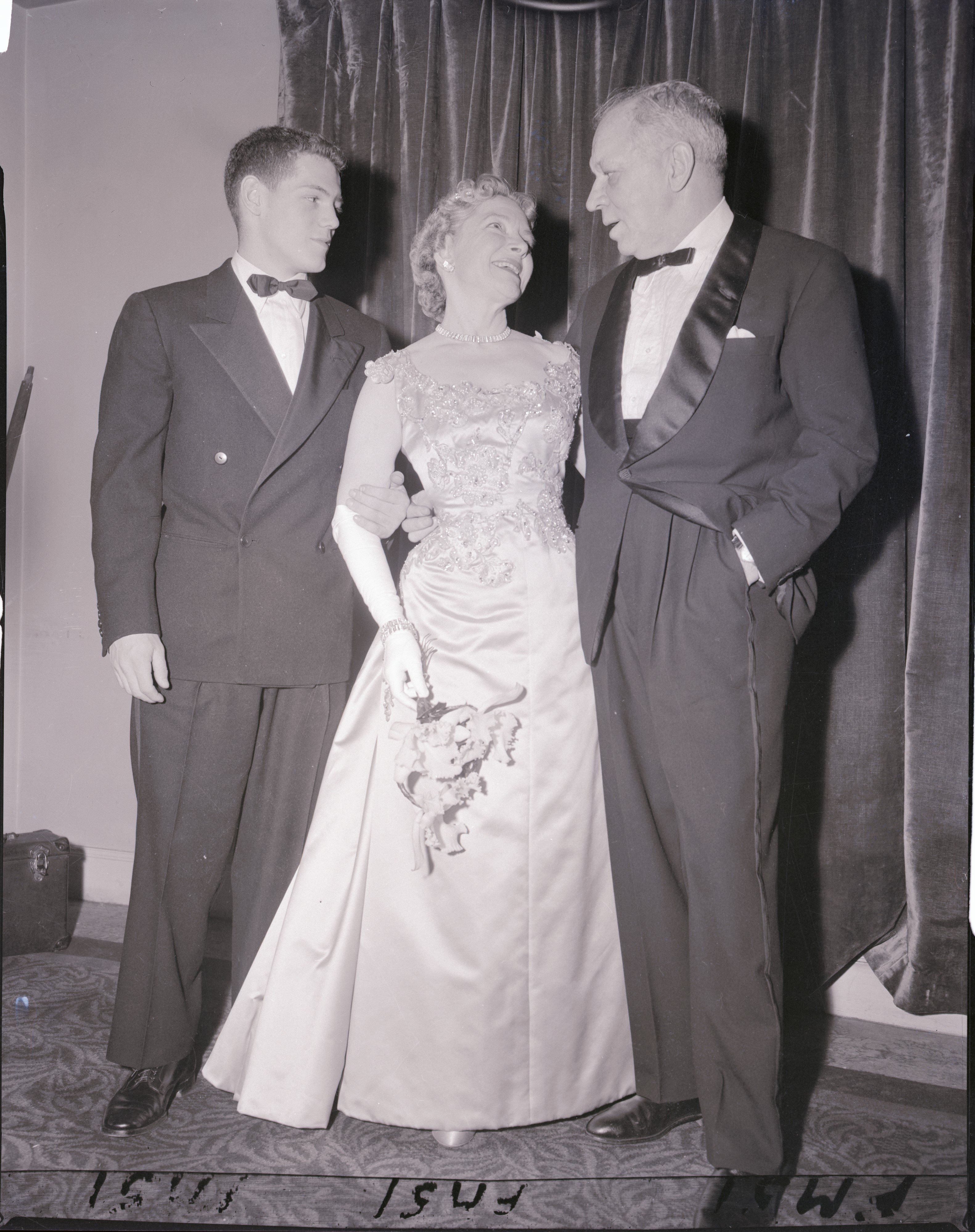 Photo of James MacArthur, Helen Hayes, and Charles MacArthur | Source: Getty Images
When they took Mary to the hospital, James thought she wanted to keep their father company because he was also in a hospital for ulcer troubles as there was no one to tell him that Mary had polio. James said:
"The next thing I remember about it was rushing in a car down to the hospital in Manhattan. I arrived 20 minutes after Mary died in an iron lung."
Polio, also called poliomyelitis, is a disabling and life-threatening disease caused by the poliovirus. The virus transmits from person to person and has the potential to infect a person's spinal cord, resulting in paralysis.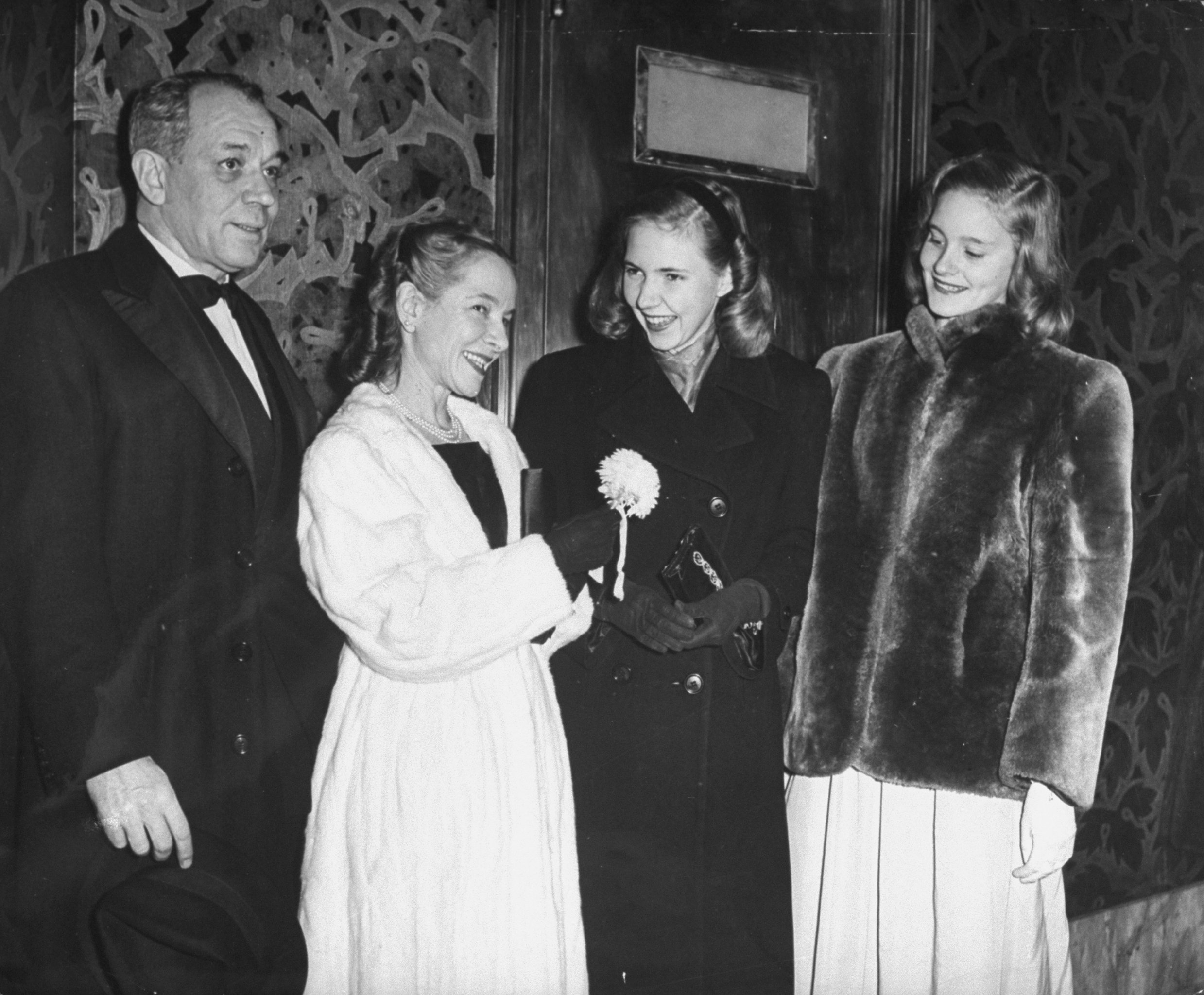 Photo of Charles MacArthur, Helen Hayes, and Mary MacArthur at the opening of the "Show Boat" circa 1946 | Source: Getty Images
While approximately 72 percent of those infected with poliovirus have no visible symptoms, about 25 percent will experience flu-like symptoms lasting two to five days. These symptoms include sore throat, fever, tiredness, nausea, etc.
Charles and his wife were affected differently by Mary's death. Even though it was a terrible blow for both of them, it seemed significantly harder on Charles, and everyone felt he never got over it. Hayes became stricken at first, but she overcame her grief over time.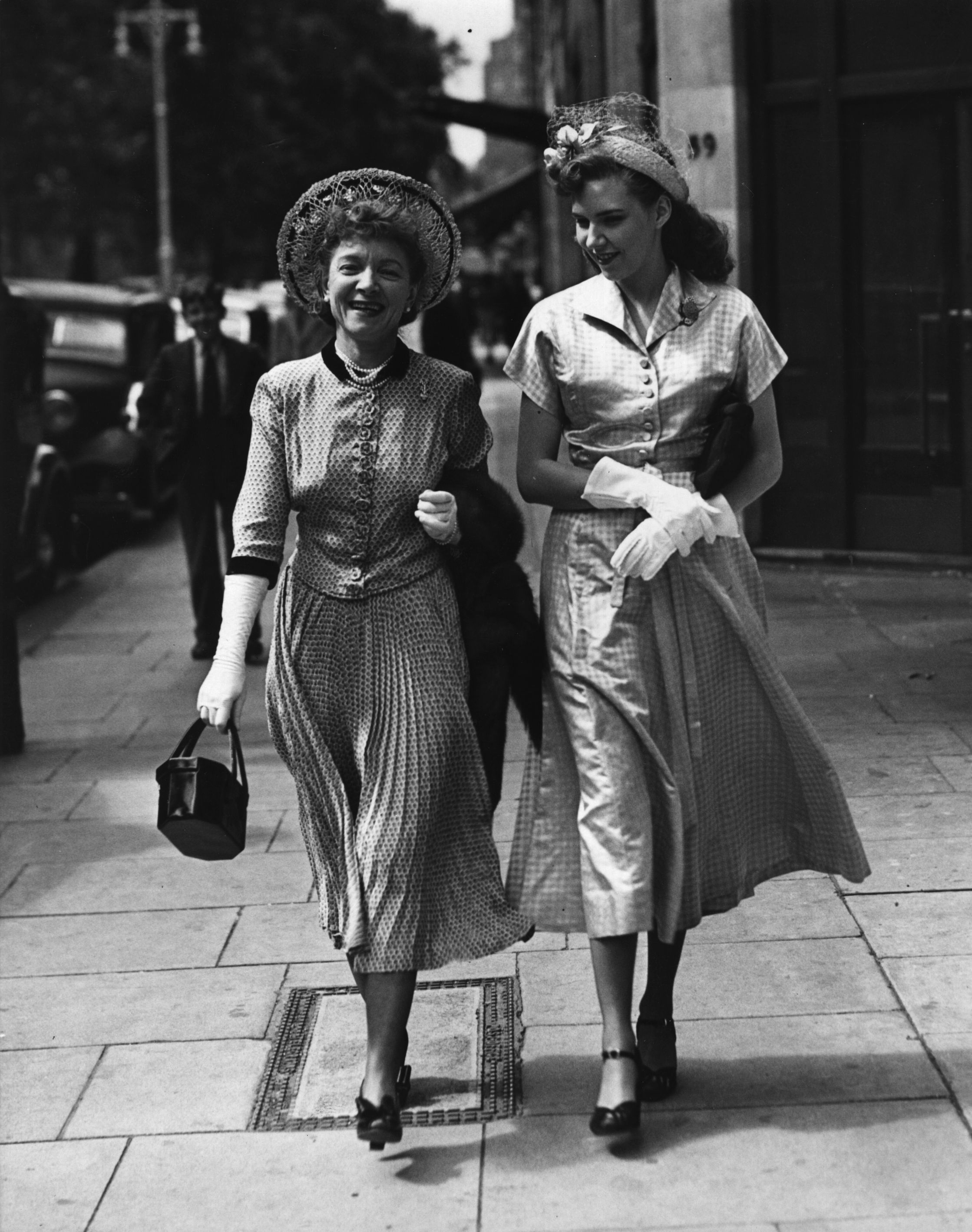 Helen Hayes and Mary MacArthur on their way to a Royal Garden Party at Buckingham Palace on July 22, 1948 | Source: Getty Images
Mary became a seldom topic in their family, but when they talked about her, Hayes always reacted the same as she did immediately after Mary's death making it seem like it had all happened just hours before.
Hayes later established the Mary MacArthur Fund to help children with polio. When James had his first daughter, he named her Mary, after his adoptive elder sister.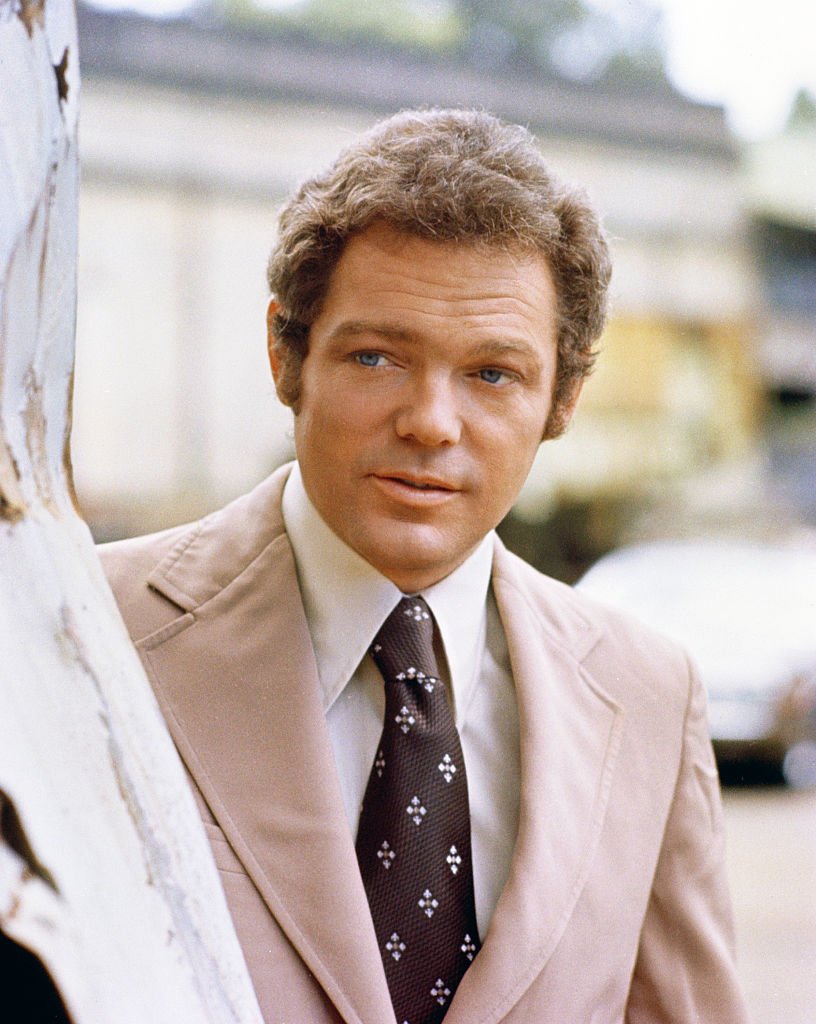 James MacArthur as Detective Danny Williams in "Hawaii Five-O," circa 1975 | Source: Getty Images
JAMES MACARTHUR, ON KNOWING HIS BIRTH PARENTS
About seven years after his sister's death, his father followed, and when Charles died, Hayes asked James if he wanted to know his birth parents, but he declined her offer without hesitating.
Hayes refused to accept his response as his final answer. She asked him to think about it, and after James thought about it long and hard, he believed there was nothing he had to work out.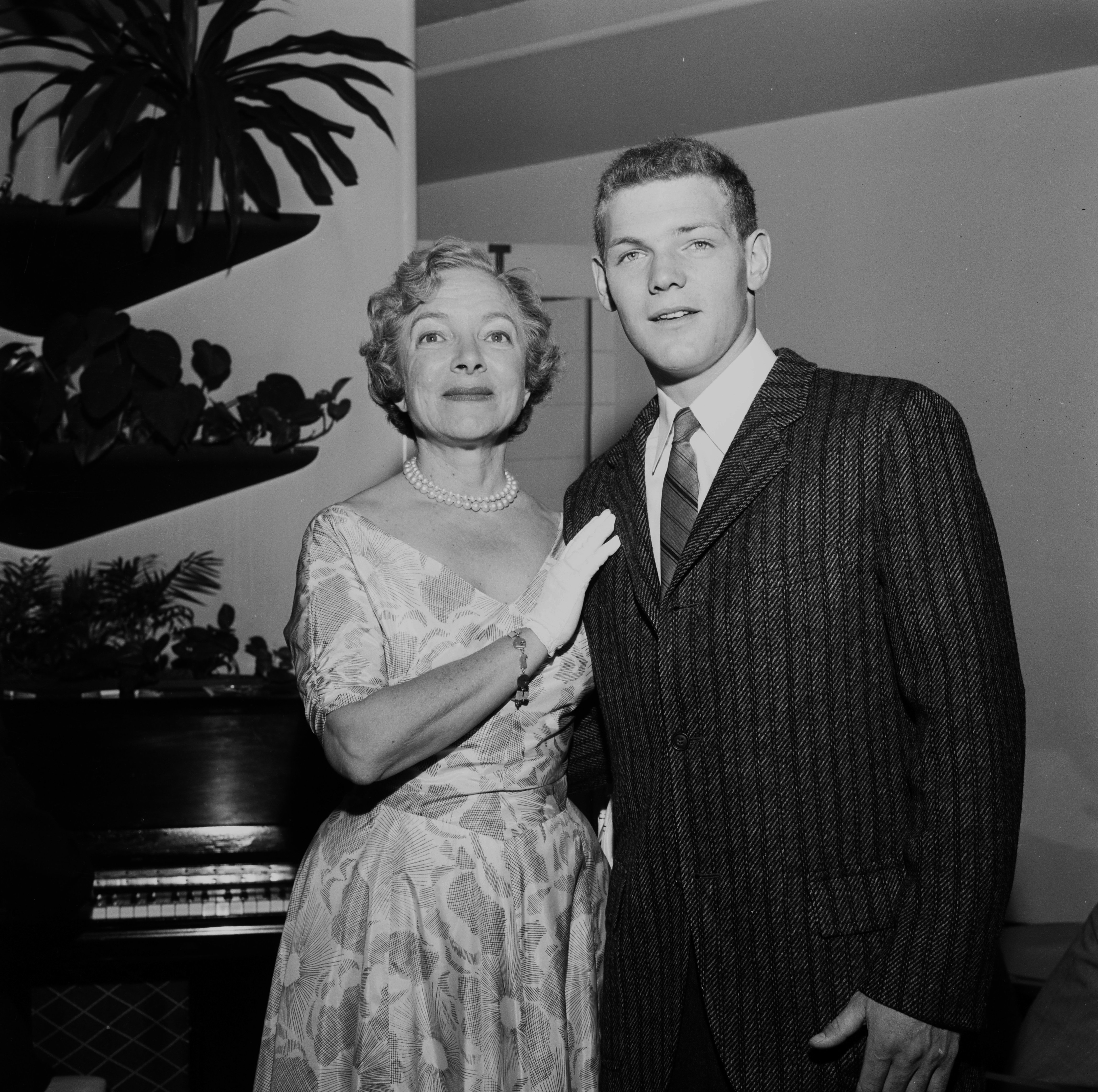 James MacArthur and Helen Hayes at a premiere in Los Angeles circa 1956 | Source: Getty Images
He had read that no one is more than 30 percent a product of inheritance. The other 70 percent is their environment, so he believed his adopted parent, home, and friends modified him. He said:
"If after all that, I still wasn't Mom and Pop's son, then I wasn't anybody's son, and the word had no meaning. I didn't want to see Mom's papers."
James usually skirted around talking about being adopted because he did not think about it. He reacted to how his parents felt about it.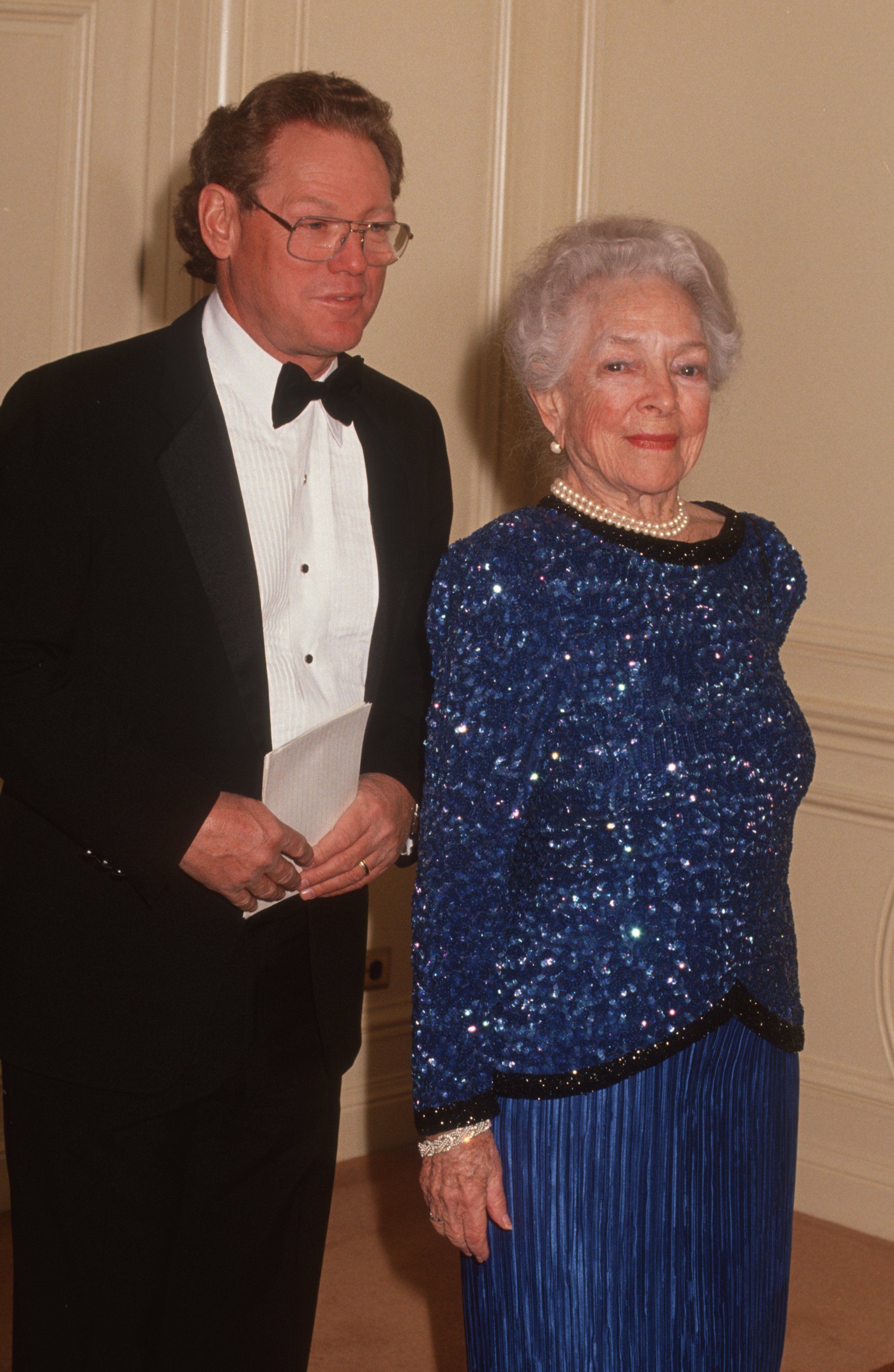 James MacArthur and Helen Hayes, at the Spirit of America Gala on December 13, 1990 | Source: Getty Images
However, he could remember his father getting visibly upset when newspaper stories constantly referred to him as their 'adopted son.'
They were always careful about the subject and made him understand his identity. Even as a child, his father used "adopted" naturally.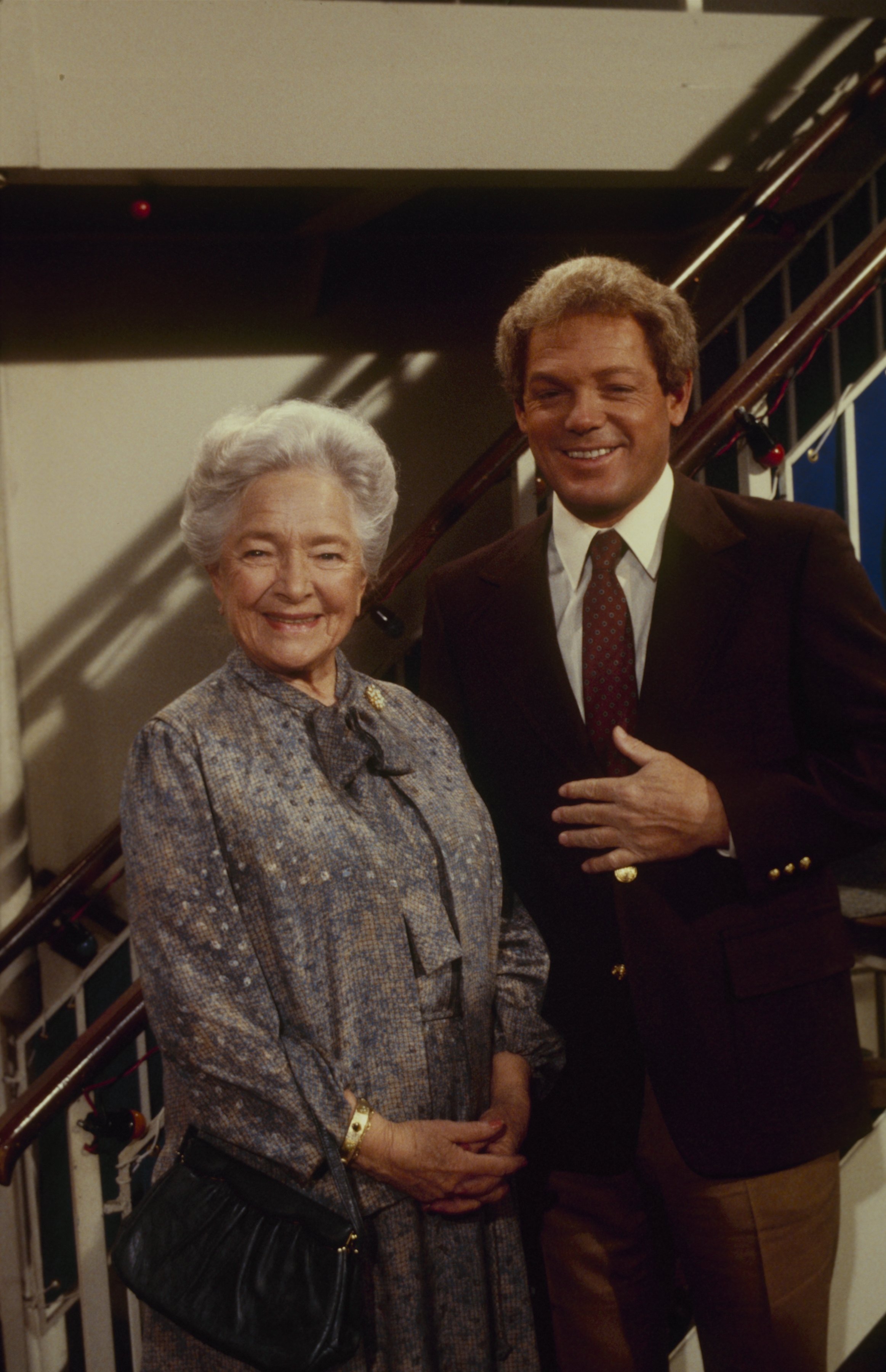 James MacArthur and Helen Hayes on the set of "The Love Boat," which aired on May 5, 1980 | Source: Getty Images
THE DEATH OF A PROLIFIC ACTOR
James got his first acting gig at eight years old in "The Corn Is Green," then as a senior in high school, he played Scrooge in "A Christmas Carol." It was not until 1955, while he was a freshman at Havard, that the acting bug bit James.
After starring in "The Young Stranger," he signed a contract to produce one film a year during his summer vacation. James became one of the most prolific actors of his generation.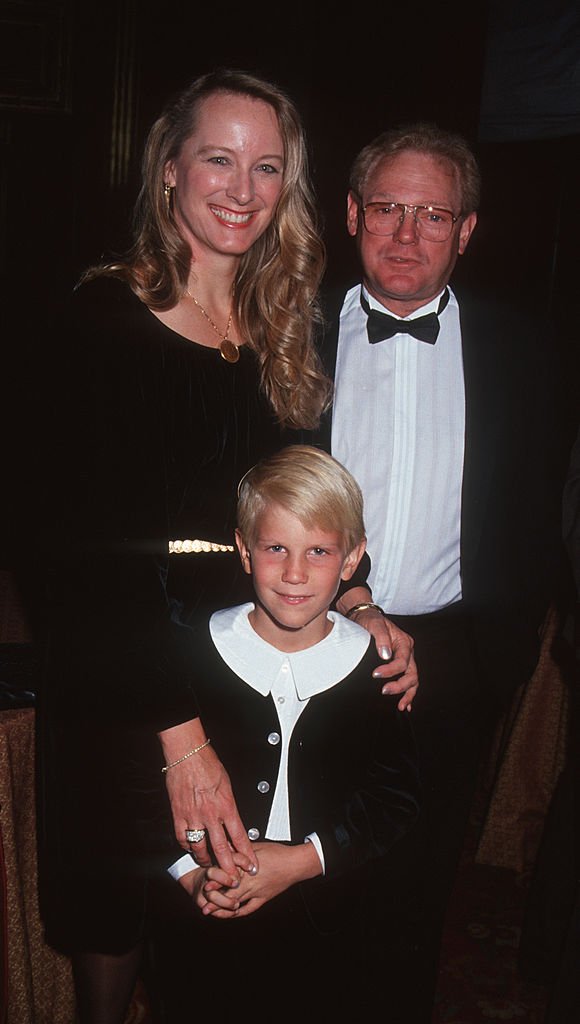 James MacArthur, his wife Helen Beth Duntz, and son Jamie MacArthur at the Victoria's Magazine "A Star in Our Crown" Gala on May 18, 1992, in New York | Source: Getty Images
He starred in "Hawaii Five-O," "Murder, She Wrote," "The Adventures of Superboy," "The Love Boat," "Fantasy Island," "Bonanza," "Vega$," "Alcatraz: The Whole Shocking Story," and more.
In October 2012, James died at 72 in Florida. The actor died of natural causes. His wife, Helen Beth Duntz, four children, and seven grandchildren survived him at his death.
Please fill in your e-mail so we can share with you our top stories!
The information in this article is not intended or implied to be a substitute for professional medical advice, diagnosis or treatment. All content, including text, and images contained on news.AmoMama.com, or available through news.AmoMama.com is for general information purposes only. news.AmoMama.com does not take responsibility for any action taken as a result of reading this article. Before undertaking any course of treatment please consult with your healthcare provider.
news.AmoMama.com does not support or promote any kind of violence, self-harm, or abusive behavior. We raise awareness about these issues to help potential victims seek professional counseling and prevent anyone from getting hurt. news.AmoMama.com speaks out against the above mentioned and news.AmoMama.com advocates for a healthy discussion about the instances of violence, abuse, sexual misconduct, animal cruelty, abuse etc. that benefits the victims. We also encourage everyone to report any crime incident they witness as soon as possible.