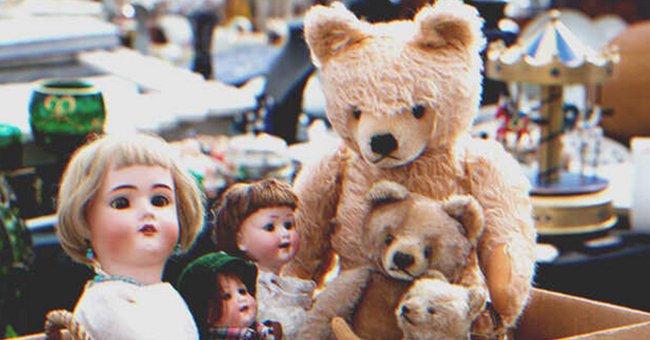 Shutterstock
Rich Man Mocks Veteran Selling Toys on the Street until He Notices Brother's Pendant on His Neck — Story of the Day
A wealthy lawyer mocks a poor veteran selling toys on the street until he notices a familiar pendant hanging on his neck that once belonged to his estranged and long-lost brother. The encounter leaves him speechless and remorseful for what he chose to do in the past.
Scott Powers was a wealthy lawyer whose firm had several branches around America. He got his wealth from his father, and from there, he was able to build the firm to become as big as it is.
One day, Scott went out of his office to head to the bar. He was in a bad mood after a long case he'd been working on and wanted to unwind.
While walking to the bar, he came across a man wearing a torn military uniform on the street. He was selling old toys like dolls, teddy bears, and cars on the side of the road. "Support the troops!" he called out.
Scott stopped in his tracks and looked at the veteran with contempt. He didn't believe in pro-bono work and only took on multi-million dollar cases, looking down on people who didn't have much in life.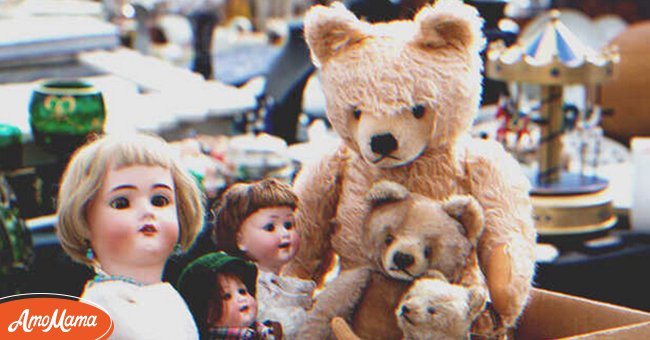 Scott noticed a man in a military uniform selling old toys on the street and decided to pay attention to him. | Source: Shutterstock
"These toys brought happiness to my children. Now, they could bring joy to yours!" the man in the uniform said cheerfully.
Hearing this, Scott scoffed. "Are you serious? No one will buy toys from you if you continue looking like this," he mocked, looking at the man from head to toe.
"Why not? Give it a try, sir. These are good toys. Please buy them. I promise they will make kids happy," the veteran replied politely.
"You look like a clown. Why are you wearing a military uniform? There's no war over here. You're making our military look like a joke," he continued to say.
Suddenly, the man looked down in sadness. He fixed the collar of his uniform, revealing the silver pendant he was wearing around his neck.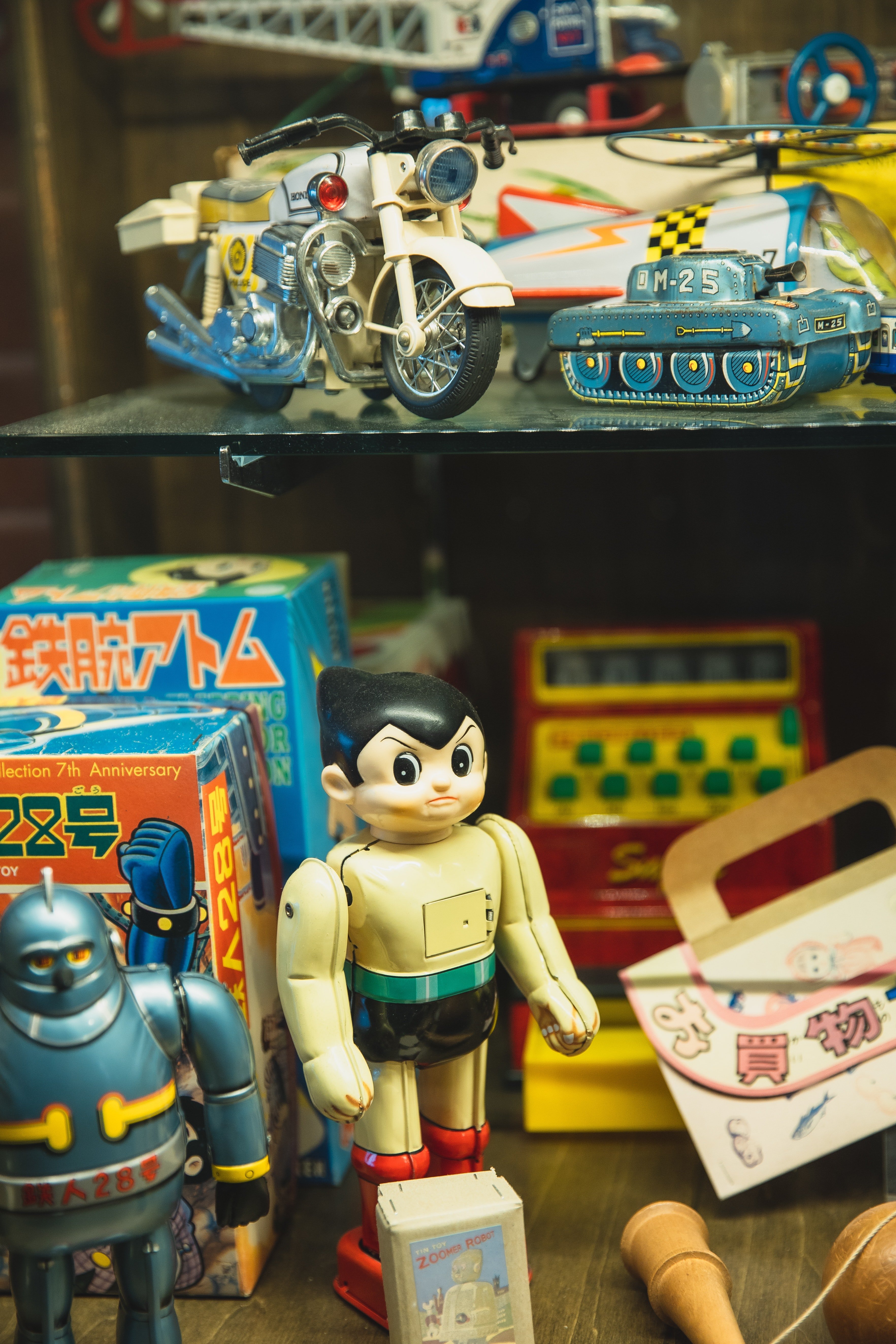 The man was selling used toys on the side of the road. | Source: Pexels
Scott had to look twice after realizing the necklace seemed familiar. He couldn't believe his eyes when he looked closer and noticed it was his brother's pendant around the man's neck.
Scott and his brother Victor had been estranged for years. In fact, the lawyer almost forgot about his brother, whom he'd last seen when their father died.
Both Scott and Victor wanted to inherit their father's firm at the time. They quarreled, as Scott believed he deserved it more being the older son. Victor, who had always been rather soft and kind, didn't want to argue with his brother so he didn't insist on inheriting the firm.
By the time their father died, Scott was already a lawyer. The will originally stated that Scott and Victor were to inherit the firm as partners, but Scott didn't want that. He forged the will, and Victor was left with a meager amount while Scott got most of the fortune.
Scott felt like a winner at first, thinking he was set for life. However, as he grew the firm, it became his entire world, and he felt nothing but loneliness. He didn't have a family to share his fortune with as he buried himself in work.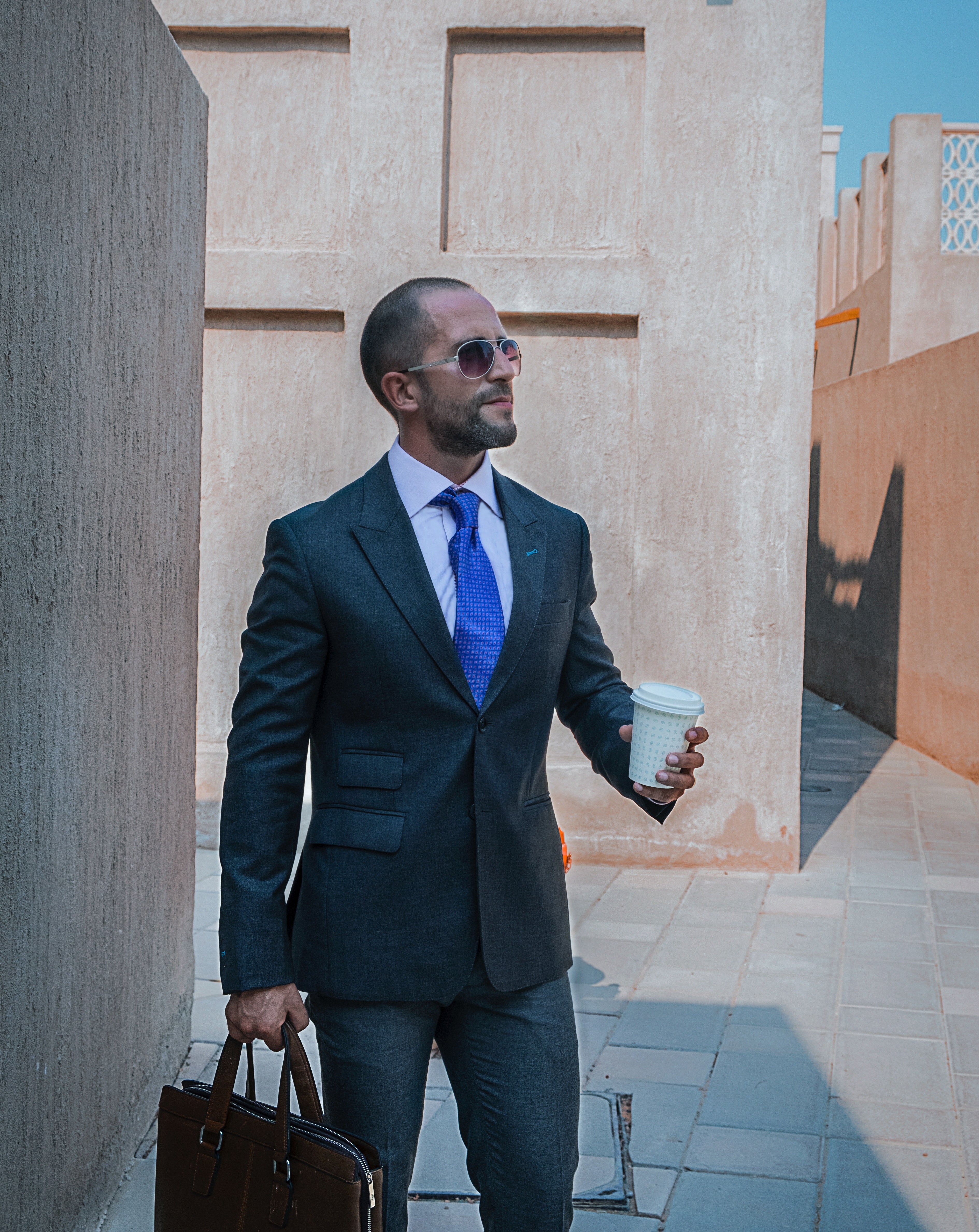 Scott's whole life was his job as a lawyer. | Source: Pexels
"Where did you get this pendant?" Scott asked the man on the street.
"This?" he said, pulling the necklace out. "This belonged to my comrade. He died in the war, but I survived. He gave it to me before he passed," the man revealed.
Scott's heart suddenly skipped a beat. Did Victor end up enlisting in the army? he thought to himself.
"May I know the name of your comrade?" Scott asked, suddenly changing his tone towards the man.
"His name was Victor Powers. He was a hero, and he saved our brigade," the veteran said proudly.
Scott turned pale, and he began to sweat. His heart broke because Victor Powers was his brother, and hearing his name sent shivers down his spine.
"I sell my children's toys to help Victor's family. They get a pension, but it's not enough. He has a wife and three children," the man revealed.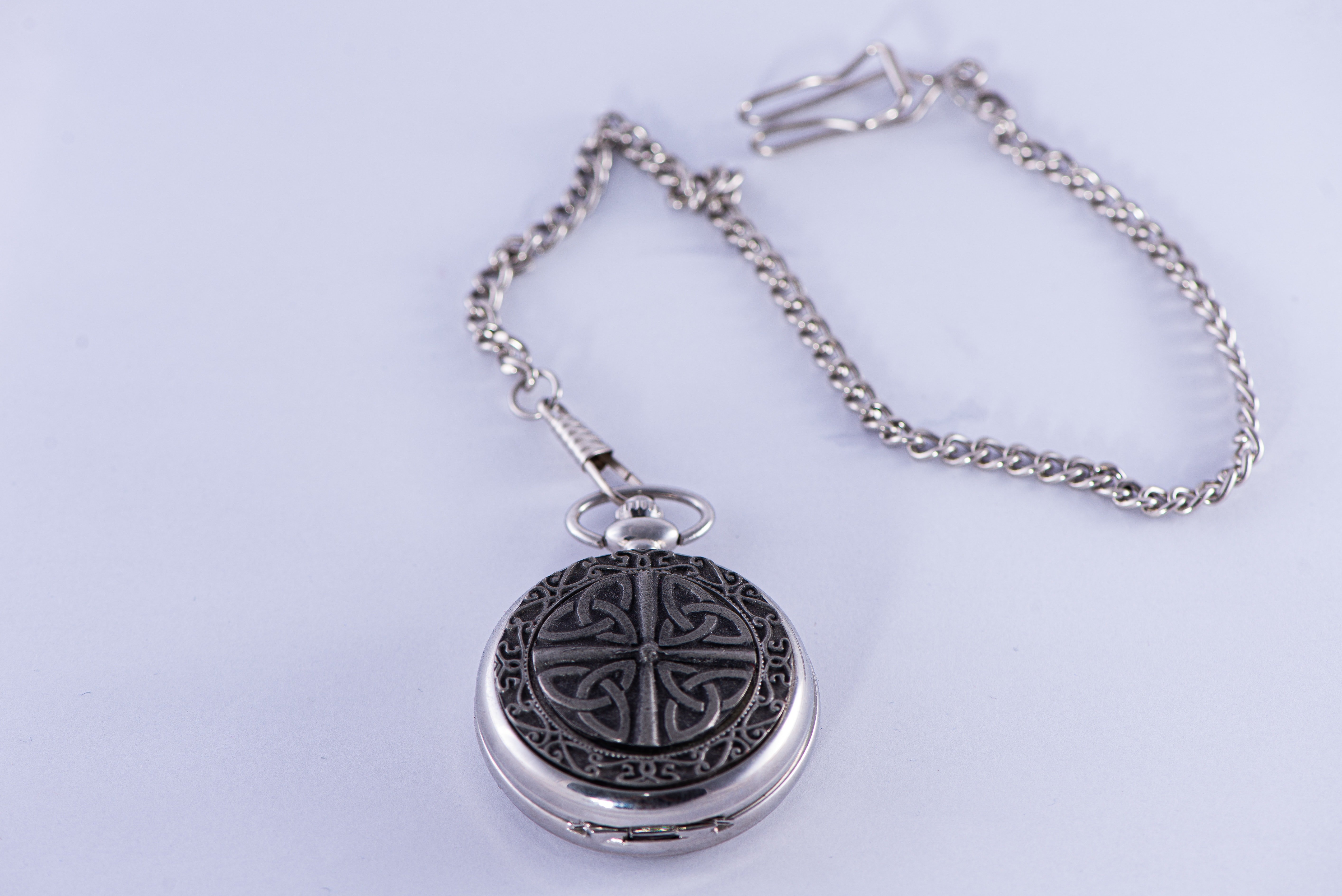 Scott recognized the pendant the man was wearing. | Source: Pexels
Scott covered his mouth with his hand, still in shock. "I'm sorry for being mean to you earlier. I am a proud and arrogant man. I should not have judged you," he apologized.
The veteran shook his head. "Don't worry, it's fine. I guess I do look silly in a military suit. I wear it to honor Victor, but I guess people won't understand that at first glance."
Scott bought all the toys the veteran was selling. He revealed that Victor was his brother and had not seen him since their father died.
Upon hearing this, the veteran took off the necklace and handed it to Scott without hesitation. "You should have this," he said. "I'm sorry you two never got to see each other again."
Scott couldn't help but cry. He clutched the necklace in his hand and silently apologized to his brother. He asked where Victor's widow and children lived, and the veteran happily brought him there.
When they got there, Scott introduced himself. "I'm sorry... I know it's too late to say sorry to Victor, but I wanted to apologize to you too," Scott told Victor's widow, Amanda.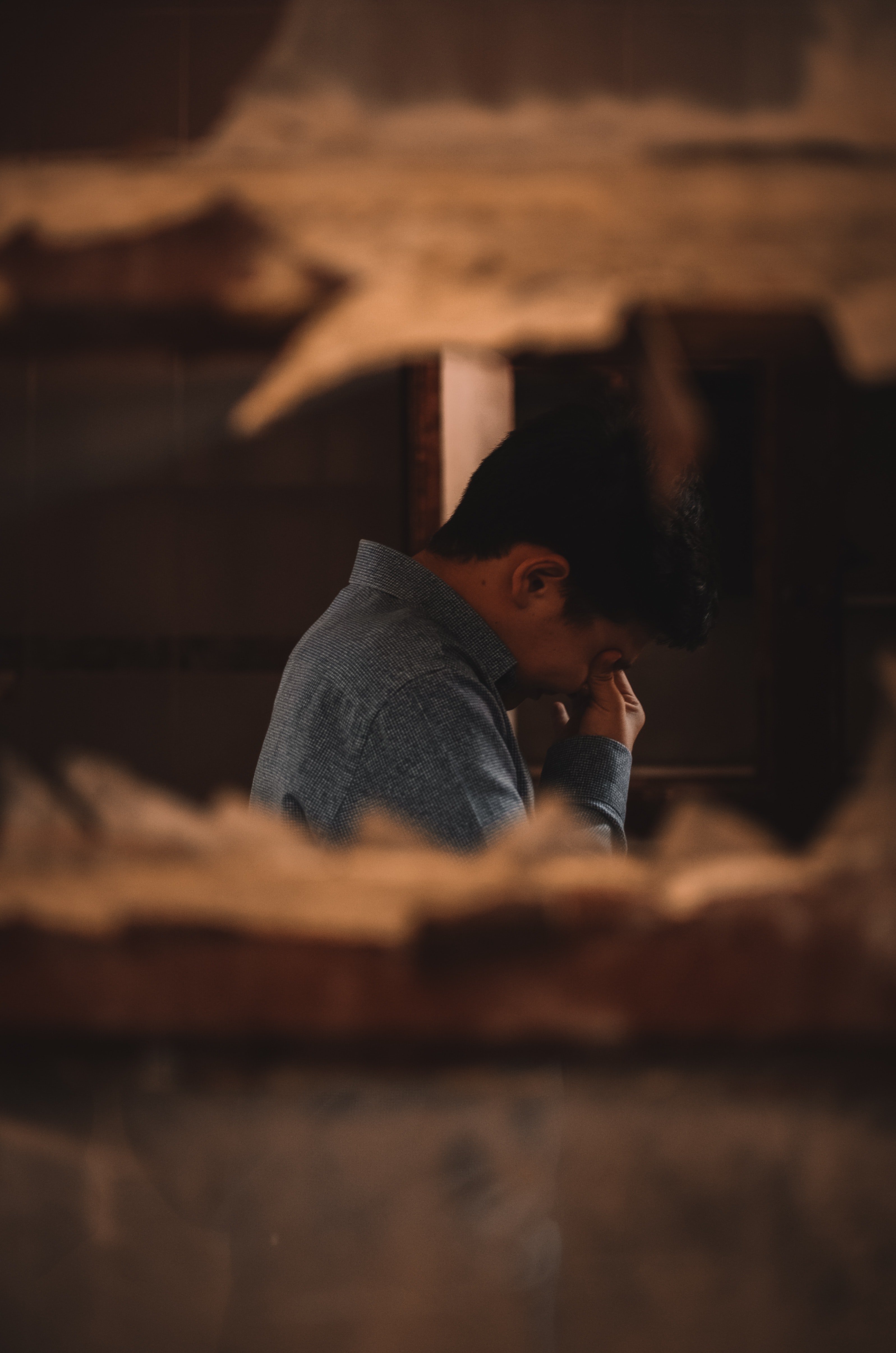 Scott visited Victor's family, hoping to make amends with them. | Source: Pexels
"I regret it all. I wish I had kept in contact, and I wish I never let money get in the way of our brotherhood. I'm so sorry," Scott sobbed. "I wonder if he'd ever forgive me," he sighed.
Amanda smiled at him and pointed to the pendant. "You should open the pendant," she urged. Scott looked at the pendant he was holding and opened it slowly.
He saw a photo of Victor's wife and children and one of him and Victor when they were younger. "He forgave you and never took it against you. You should know that," Amanda said, assuring him.
Since then, Scott vowed to take care of Victor's family. He bought a house for them so they'd never have to rent and opened bank accounts for his children so they never had to worry about their education.
Scott also offered Amanda and the veteran, whose name was Michael, jobs in his firm. They both got well-paying jobs at his company, allowing them to live life comfortably.
What can we learn from this story?
Money can't buy you happiness. Scott thought he'd be happy for life once he was rich. He realizes this isn't true after living the rest of his life without family.
Living a life of love brings you happiness while living a life of greed brings you loneliness. Scott lived a life without love, focusing on work more than anything. This made him greedy, arrogant, and lonely. It was only later on that he realized living a life of love and compassion brings happiness.
Share this story with your loved ones. It might inspire them and make their day.
If you liked this story, you might like this one about a poor homeless man who repainted and repaired old dolls to donate to orphanages. One day, a mother and her child discover that the same man gave her a doll when she lived at an orphanage when she was younger.
This account is inspired by our reader's story and written by a professional writer. Any resemblance to actual names or locations is purely coincidental. All images are for illustration purposes only. Share your story with us; maybe it will change someone's life. If you would like to share your story, please send it to info@amomama.com.
Please fill in your e-mail so we can share with you our top stories!