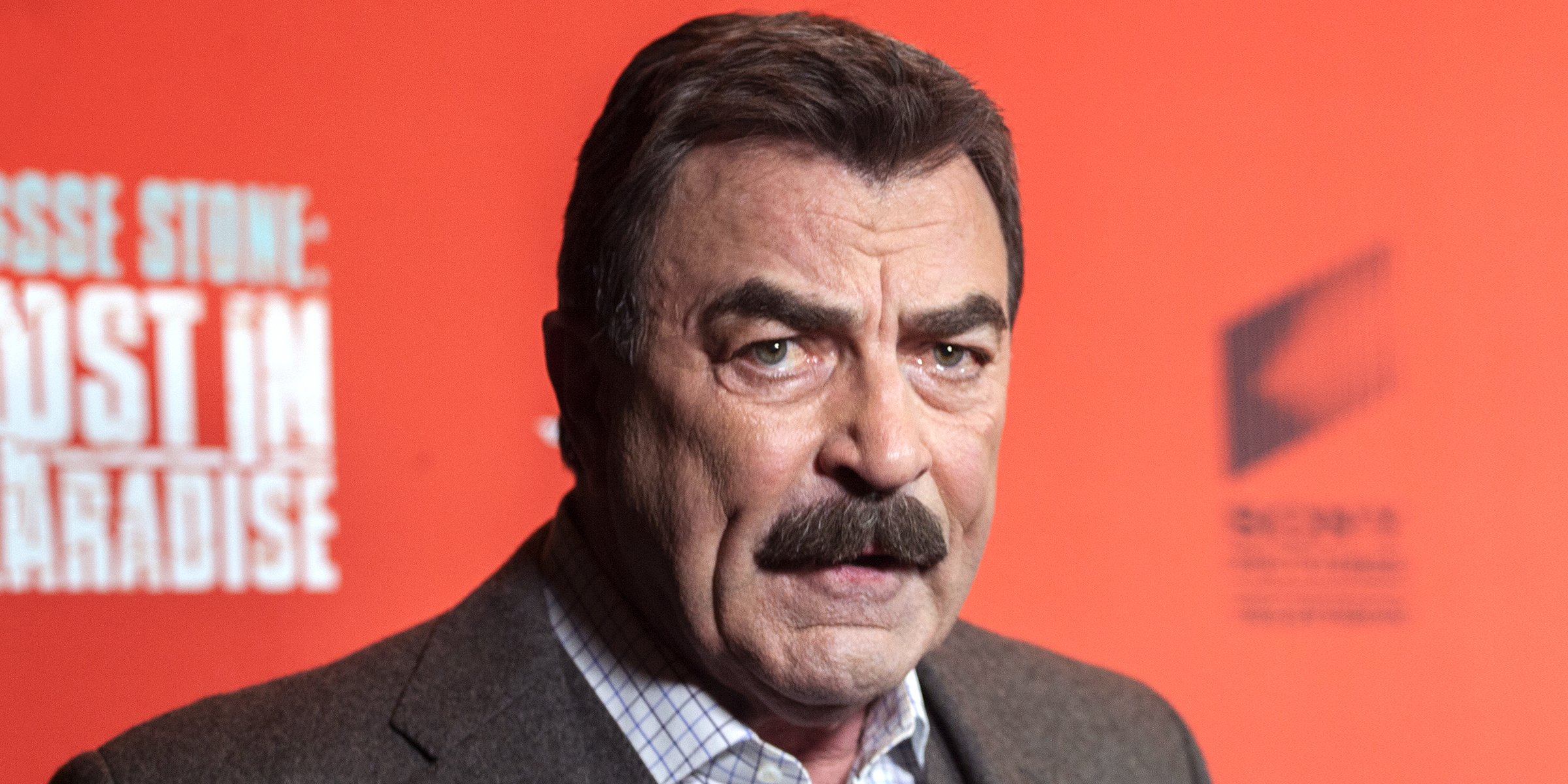 Tom Selleck | Source: Getty Images
Tom Selleck Split from 1st Wife Was 'One of the Great Sorrows' in His Life — He Never Planned to Remarry
Tom Selleck never planned to have a broken home as he 'always planned' to be married to one woman for the rest of his life. Unfortunately, his first marriage did not survive.
The actor, married to Jacqueline Ray, adopted and raised her son from her previous relationship. After their divorce, he considered their split "one of the great sorrows." However, they remained friends.
Once he remarried, Tom Selleck decided to treasure his time balance between work and family. He became a family man who chose family over fame. Here's a look into Tom Selleck's first marriage and his present family life.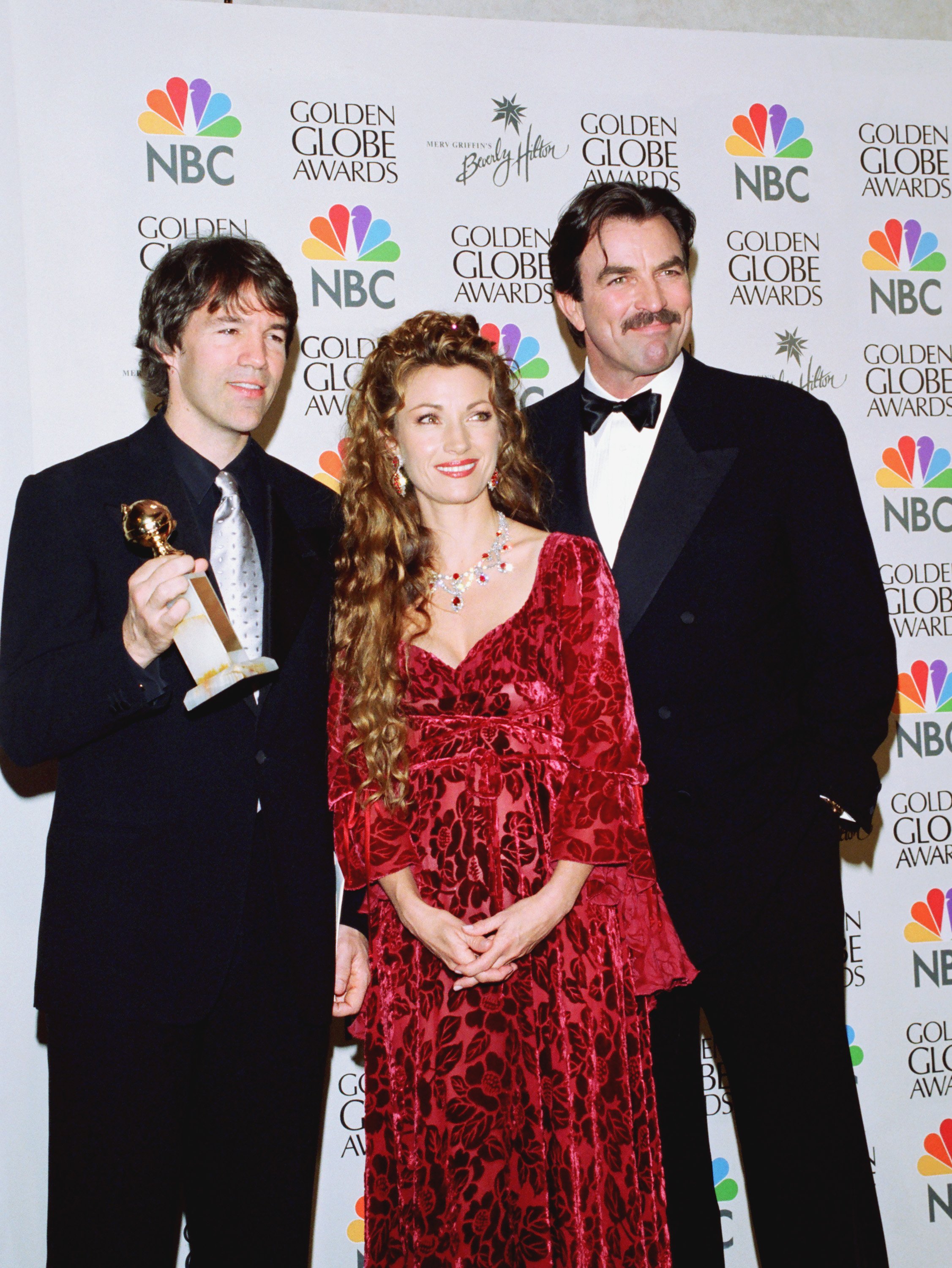 David E. Kelley, Jane Seymour, and Tom Selleck at the 56th Annual Golden Globes Awards on January 24, 1999 | Source: Getty Images
Tom Selleck was never a ladies' man and did not take advantage of his good looks. Even though he never had trouble getting dates, he tried to avoid rumors about flings.
According to the "Dr. Quinn, Medicine Woman" actress Jane Seymour, the actor was always on guard even when in public with other actresses.
After they co-starred in "Lassiter" and were in London, Seymour revealed that Selleck ensured her husband was always in the picture when the press photographed them together. The actor did not want the tabloids making up a romance between them.
TOM SELLECK'S FIRST MARRIAGE AND SEPARATION
After making his first television appearance as a college senior on "The Dating Game" in 1965 and 1967, Selleck started appearing in commercials and minor roles for smaller movies.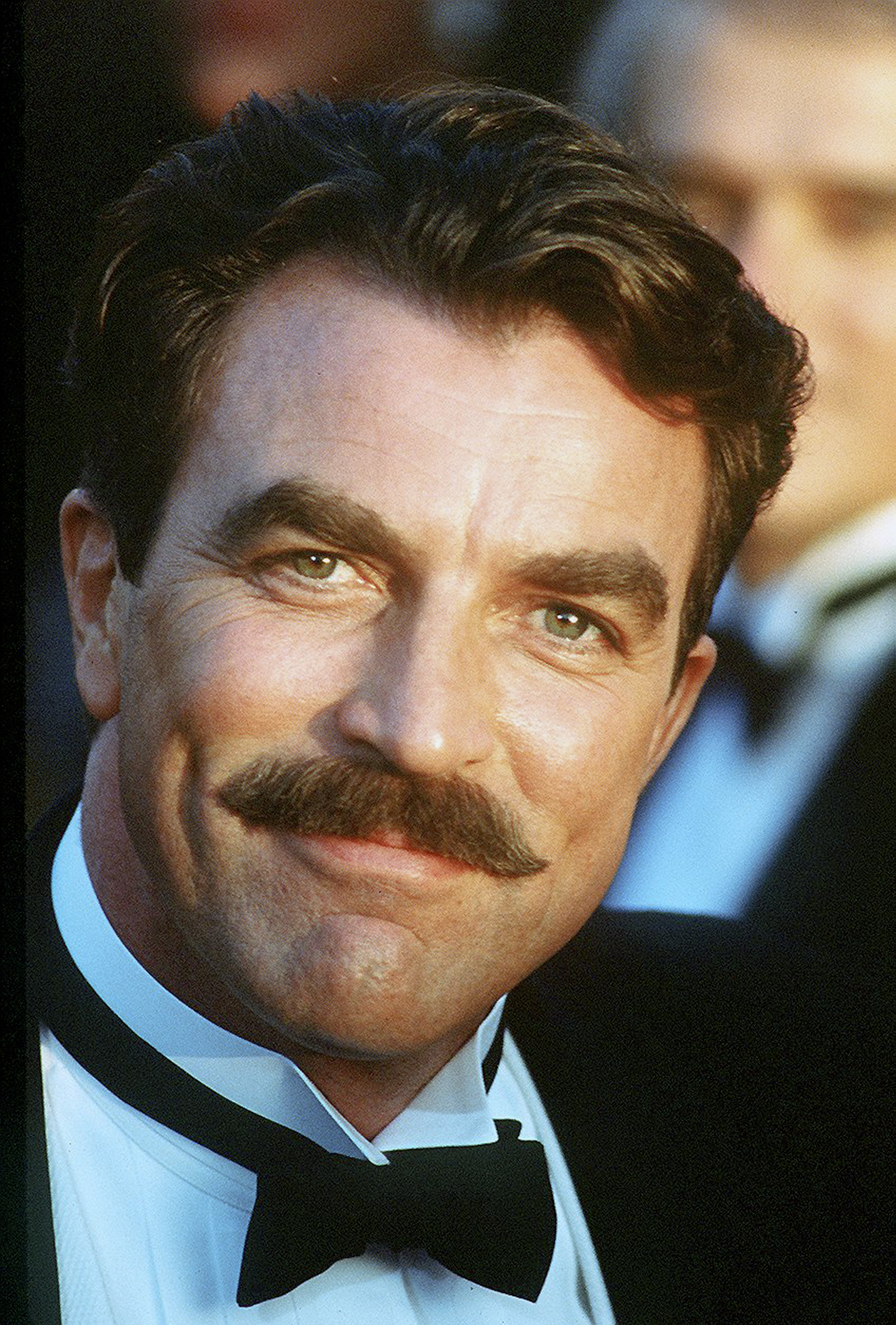 Portrait of Tom Selleck circa 1990 | Source: Getty Images
During this period, before he rose to fame, he married Ray on May 15, 1971. After their marriage, he adopted Ray's son, Kevin, whom she welcomed with a previous partner in 1966.
In 1979, Selleck and Ray separated, which was not part of his plans for his life. He said,
"It's one of the great sorrows of my life that we can't be together—I'd always planned to be married for the rest of my life."
Despite being separated, they remained very close and were on good terms even though he was worried about being away from Kevin, whom he called 'the only child I have.'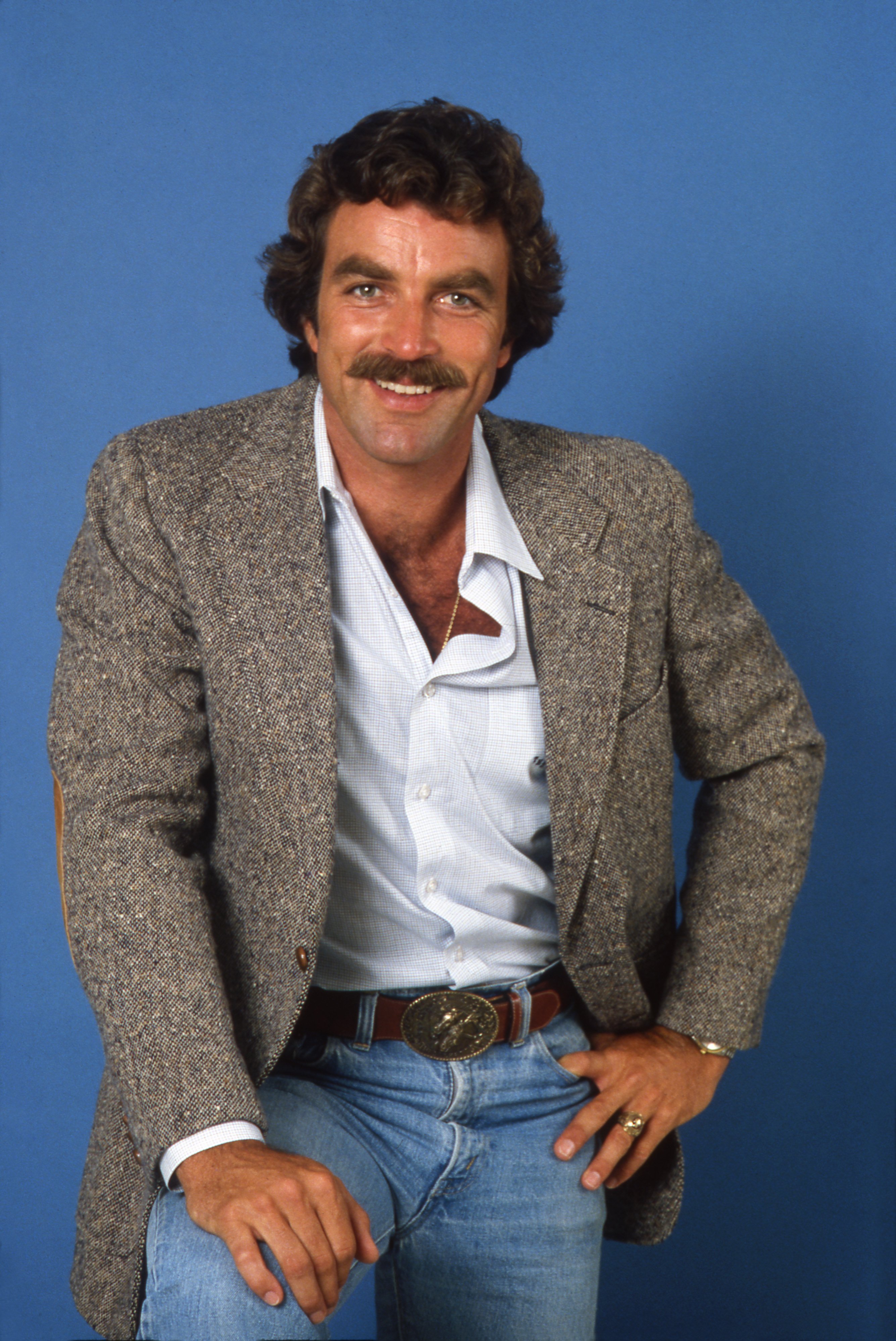 Portrait of Tom Selleck circa 1980 | Source: Getty Images
Kevin got himself into a lot of trouble as a young man, which was heartbreaking for Selleck. However, the two share a great bond, with Kevin becoming an actor like his dad.
After their separation, Selleck recalled that his life did a 'flip-flop' as he landed his breakthrough role as Thomas Magnum in "Magnum, P.I."
The press tried to blame their separation on his newfound fame, but Selleck revealed that he and Ray were already separated for six months before he shot the pilot of "Magnum, P.I."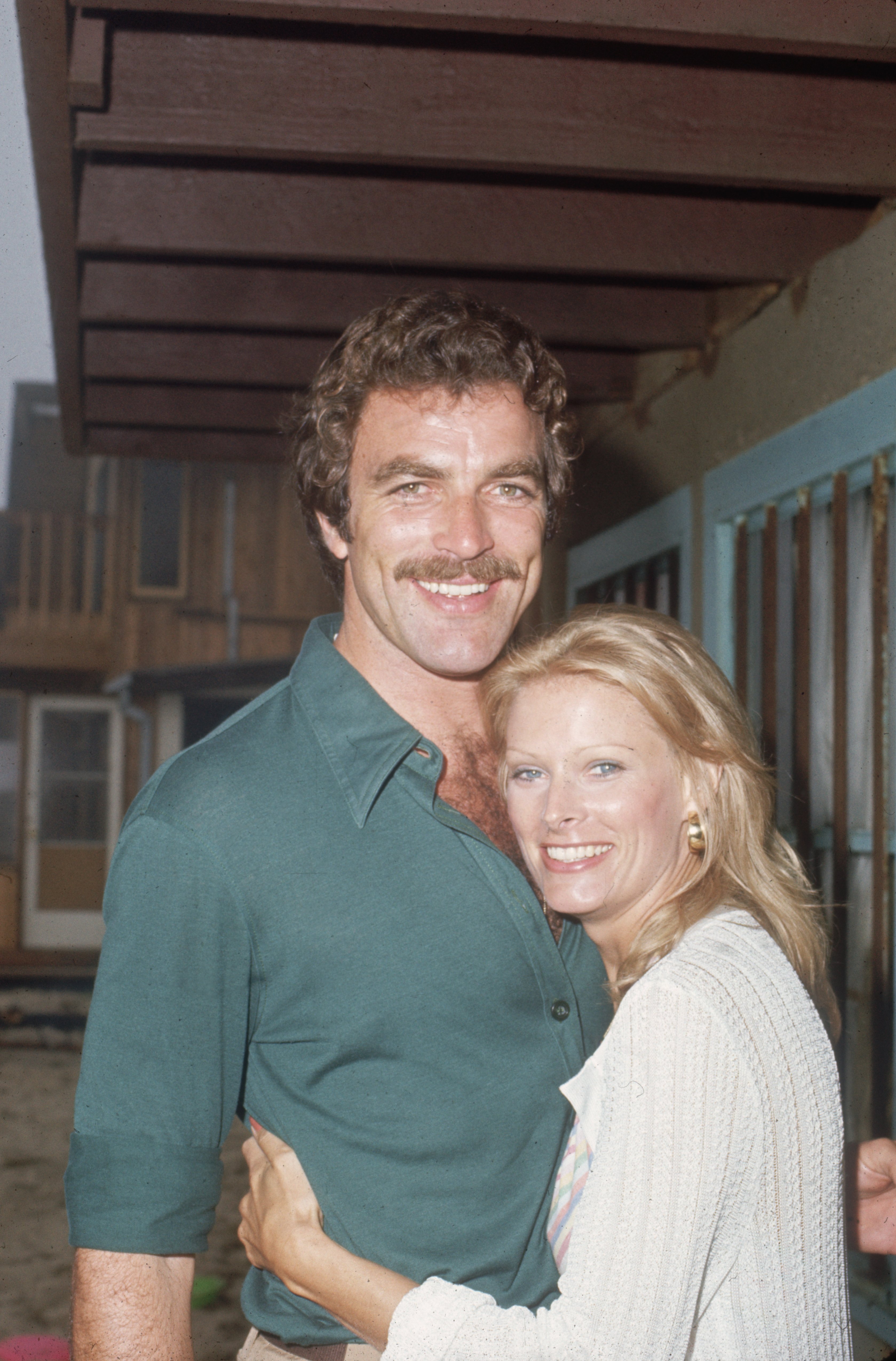 Tom Selleck and Jacqueline Ray at Robert Colbert's birthday party on October 4, 1975 | Source: Getty Images
Born on January 26, 1945, Ray is a model and actress. As an actress, she has appeared in several movies, such as "In Like Flint," "The Killings At Outpost Zeta," and as Lisa, Ms. Roebuck, in two episodes of "Magnum, P.I."
Selleck and Ray may have been the best parents to Kevin, but their relationship with each other was not as great. Eventually, it took three years to finalize their divorce in 1982.
"I've always treasured the balance between work and time with my family."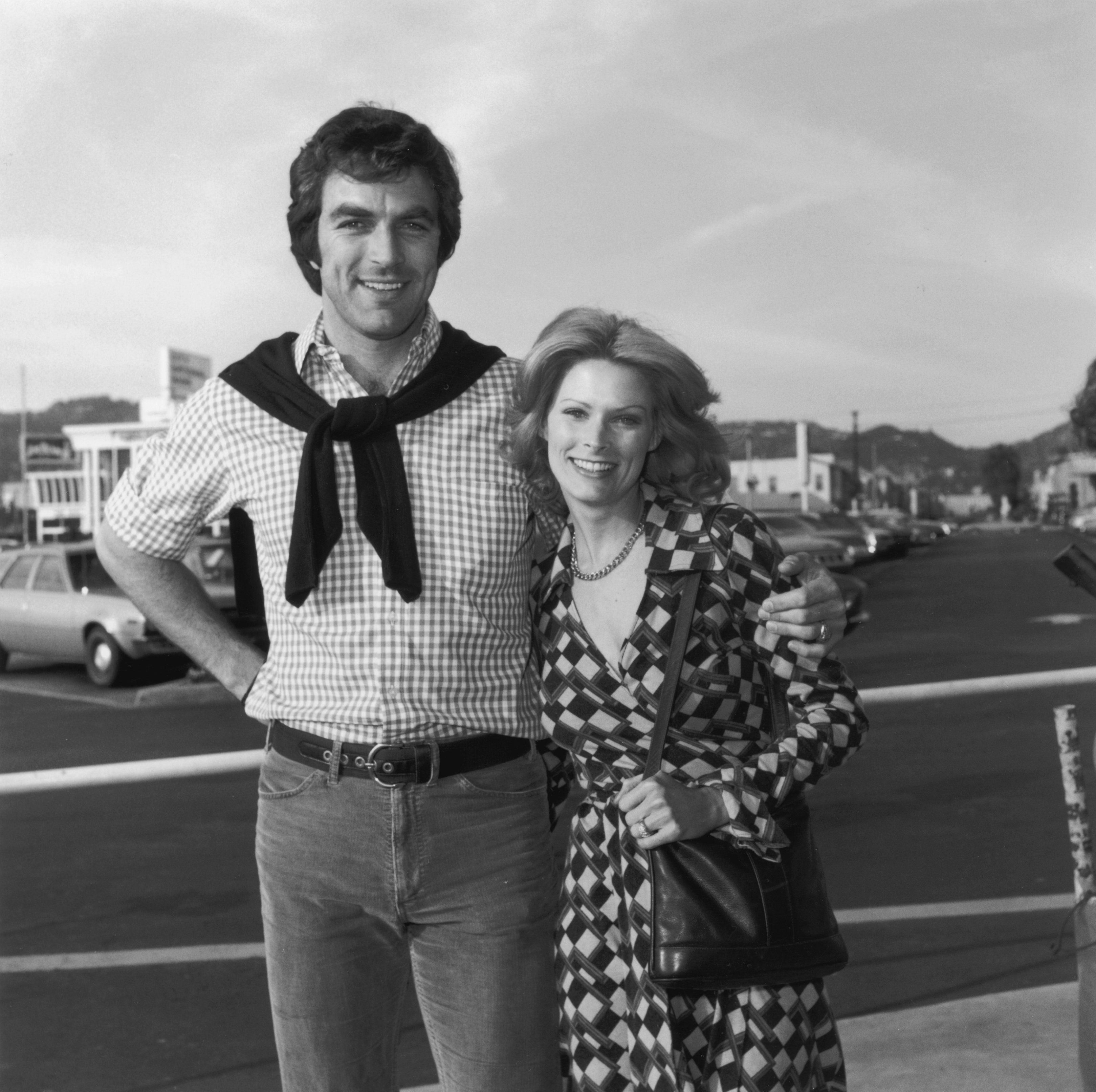 Photo of Tom Selleck and Jacqueline Ray in December 1974 | Source: Getty Images
TOM SELLECK, THE FAMILY MAN
Selleck, a relatively private person, decided to quit "Magnum P.I." at the height of his fame because he wanted a quieter life with his family.
The star revealed that he quit the series after feeling that he was not cut out for public life and 'wanted a three-dimensional life' because he had none.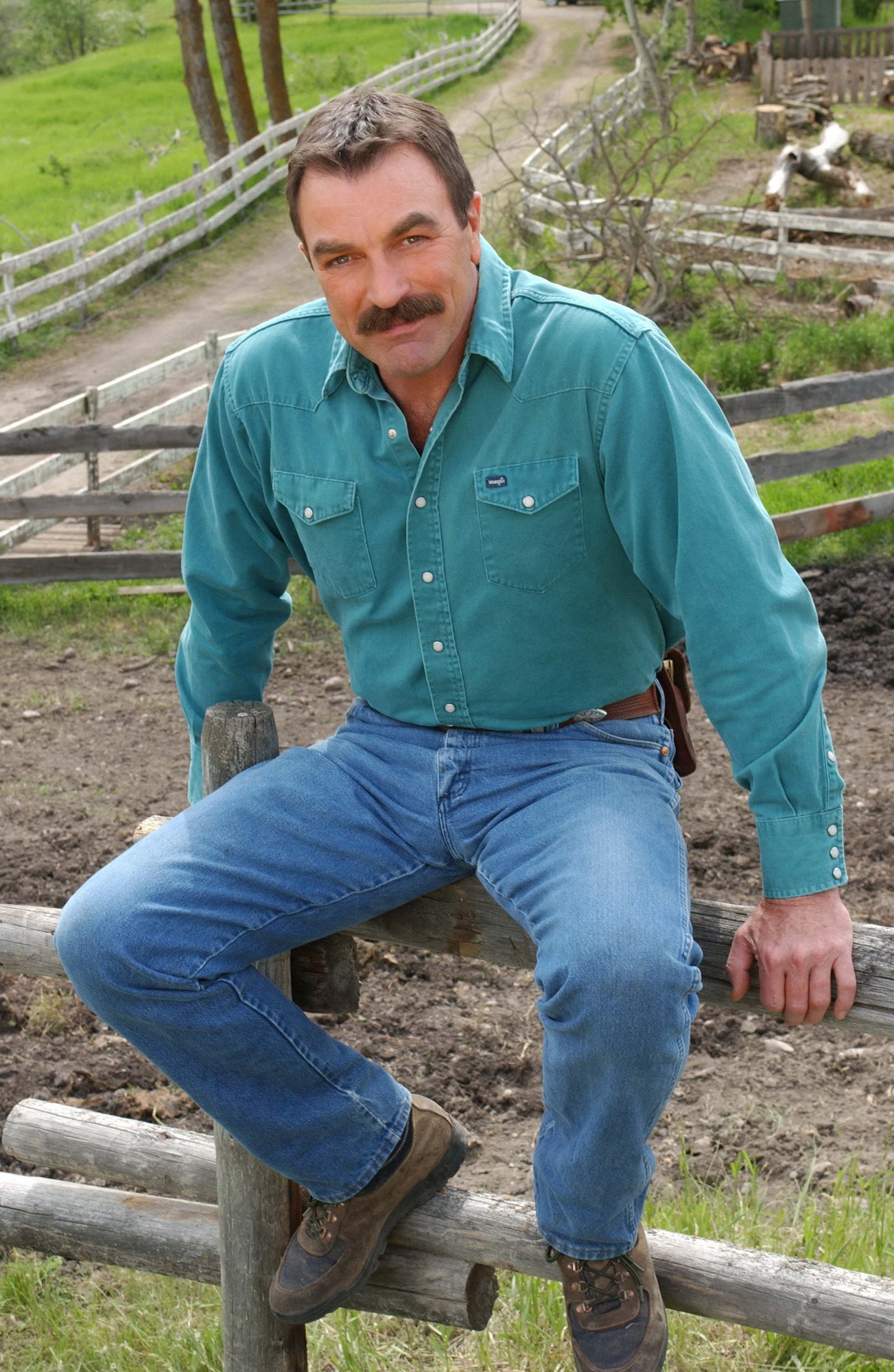 Tom Selleck on the set of "Twelve Mile Road" on January 12, 2004 | Source: Getty Images
The actor decided to take a one-year self-imposed hiatus, but one year stretched into several years because he did not like what they offered him. He said:
"I've always treasured the balance between work and time with my family. It's always about them."
A year before he disappeared from the limelight, Selleck married Jillie Joan Mack on August 7, 1987. The couple met in 1983 after Selleck's relationship with actress Mimi Rogers ended.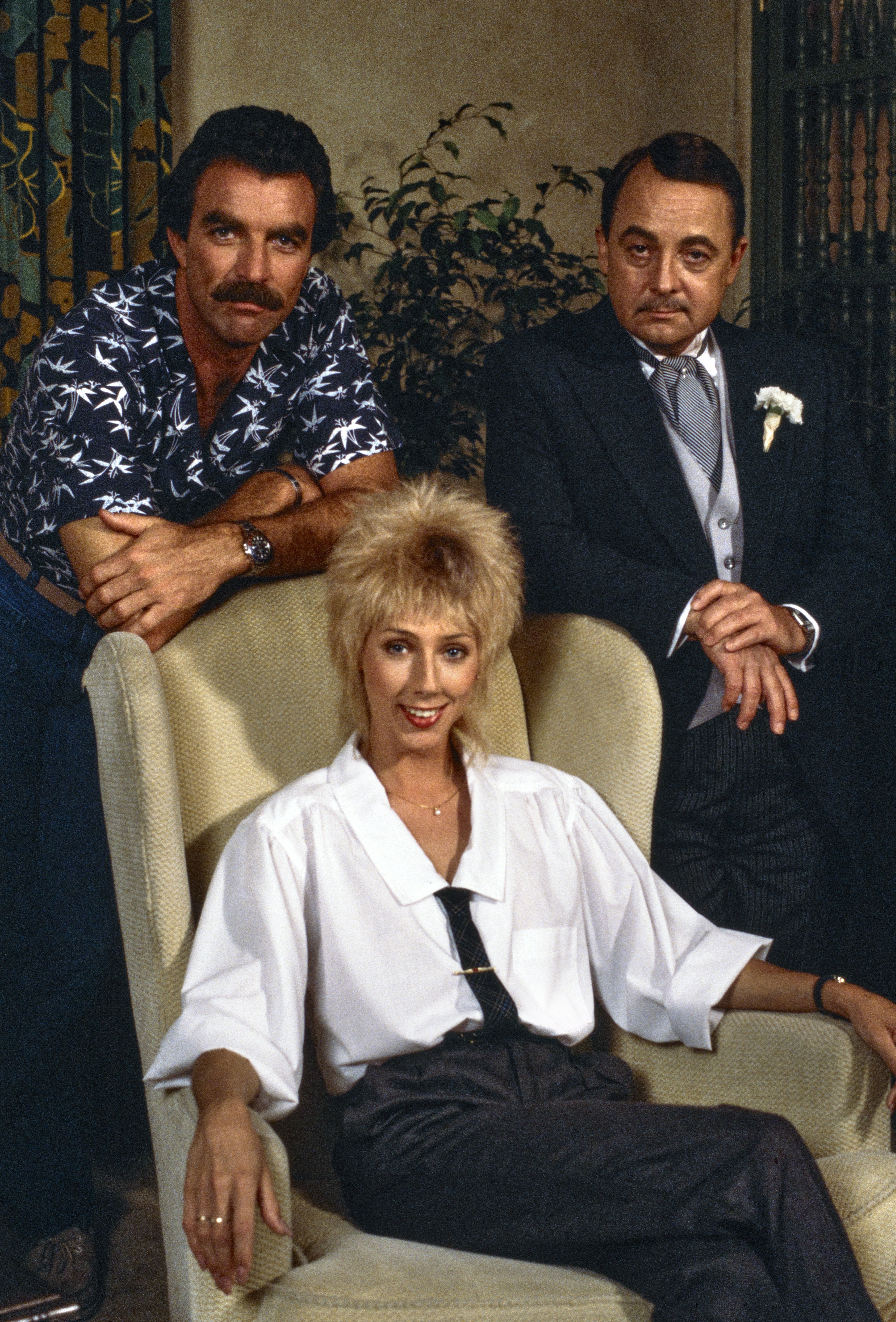 Tom Selleck, John Hillerman, and Jillie Mack on the set of "Magnum P.I." on January 10, 1985 | Source: Getty Images
Mack and Selleck opted for a secret wedding, and they so hushed it up that it took the press almost one month to find out. The couple opted for Polaroid pictures to further maintain secrecy to avoid negatives leaking to the media.
Selleck's brother made all the wedding arrangements using false names for the couple. He only disclosed their identity to the minister minutes before the service.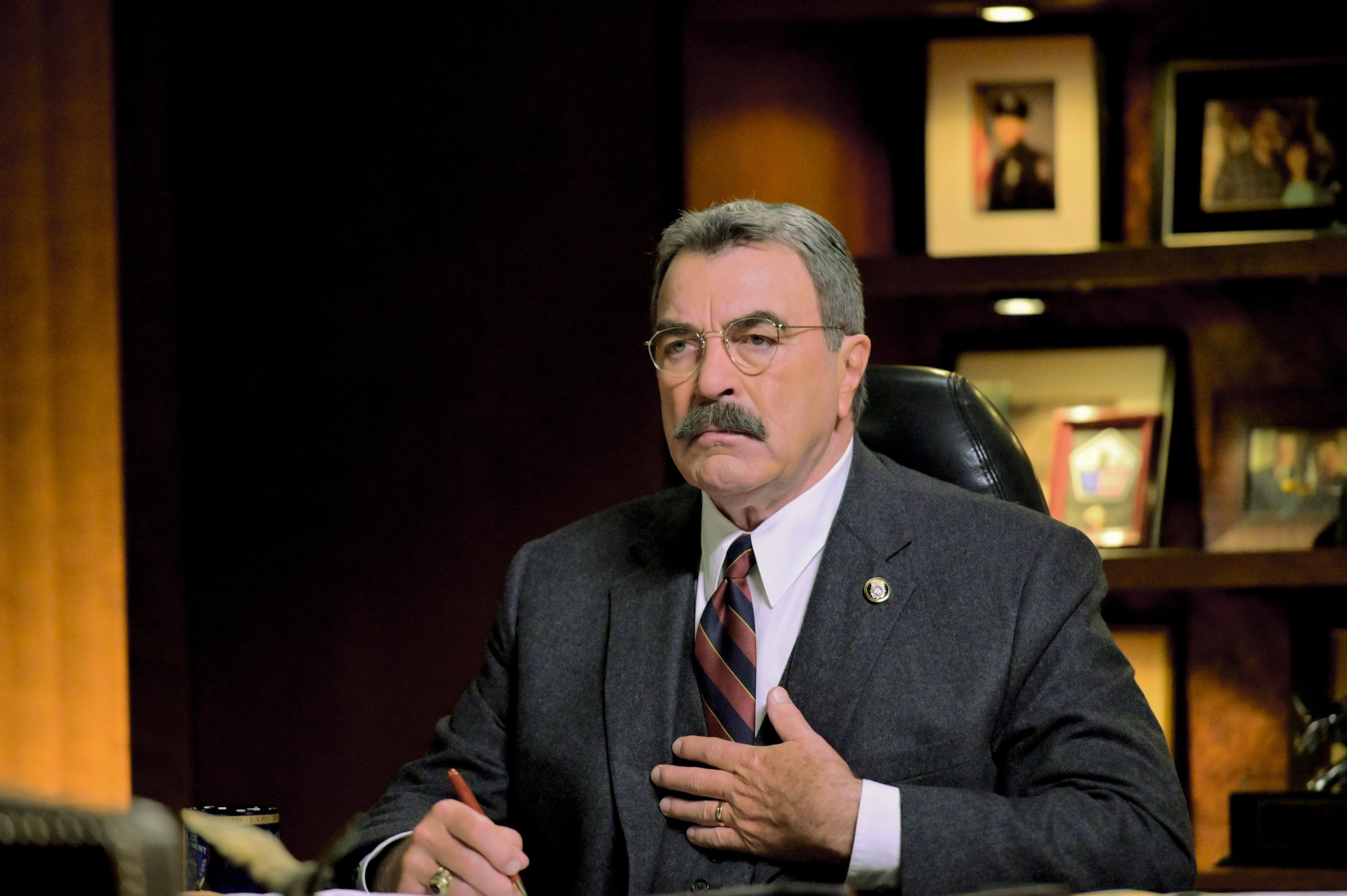 Tom Selleck on the set of "Blue Bloods" on July 30, 2021 | Source: Getty Images
The couple's parents went with them to pick up the 27 dollars wedding license at the Washoe County Clerk's Office in Reno on the day of the wedding.
When they arrived in Lake Tahoe at the Dream Maker, an open-all-hours wedding chapel located in Incline Village, Nevada, they wore casual clothes before changing into their wedding attires in separate rooms.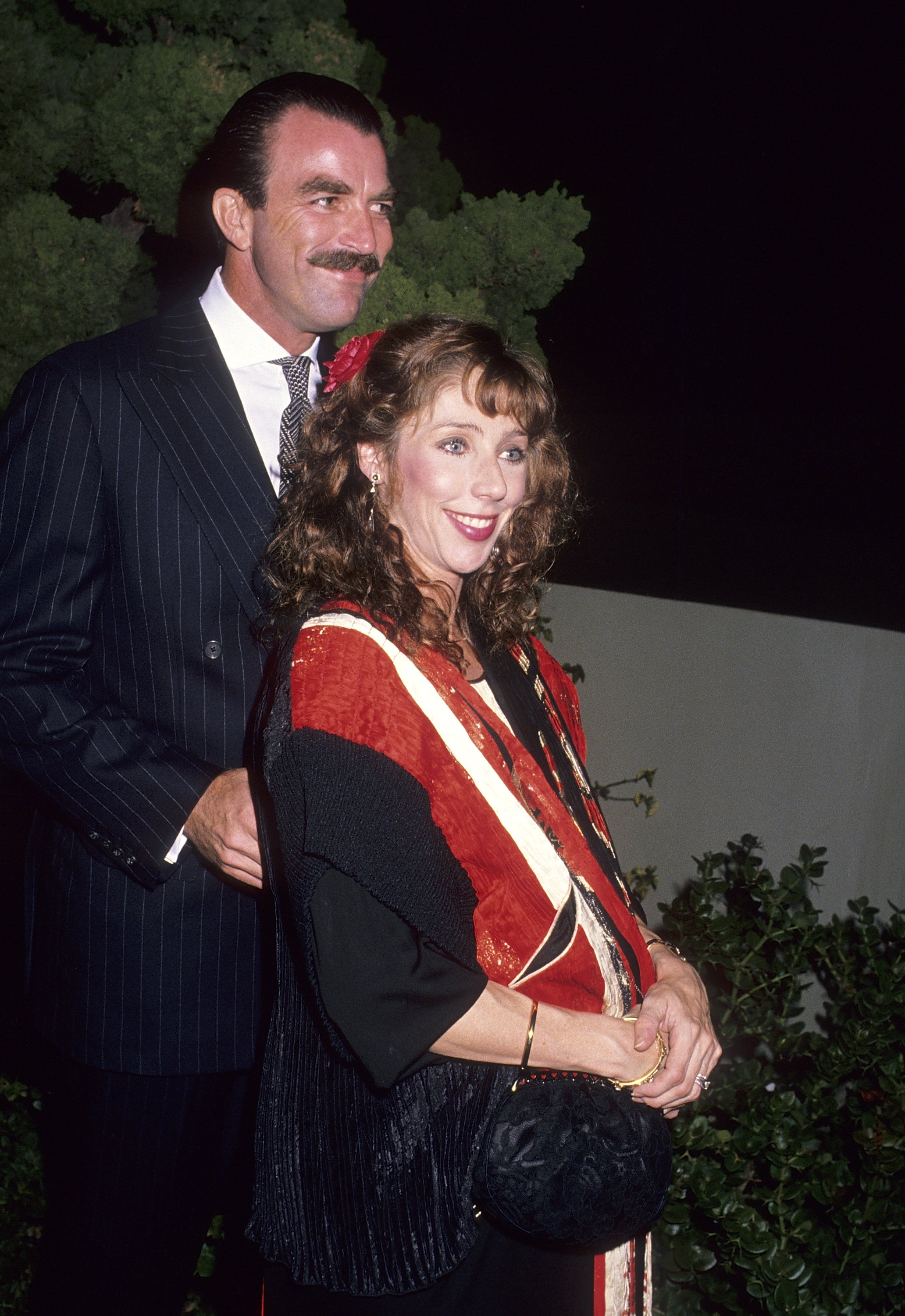 Tom Selleck and Jillie Mack at the Frank Sinatra, Liza Minnelli & Sammy Davis, Jr. in Concert: "Frank, Liza and Sammy: The Ultimate Event" Tour on November 26, 1988 | Source: Getty Images
For their 9:20 p.m. wedding, they knelt at the altar in the chapel. The couple took part in a double-ring, nondenominational, 75 dollars ceremony, with the reverend noting that they were both nervous, like any other newlyweds.
After quitting "Magnum P.I.," Selleck bought 65 acres of property with a 1926 ranch house, a 20-acre working avocado farm, and a horse corral. The ultra-private property became an ideal escape from Hollywood.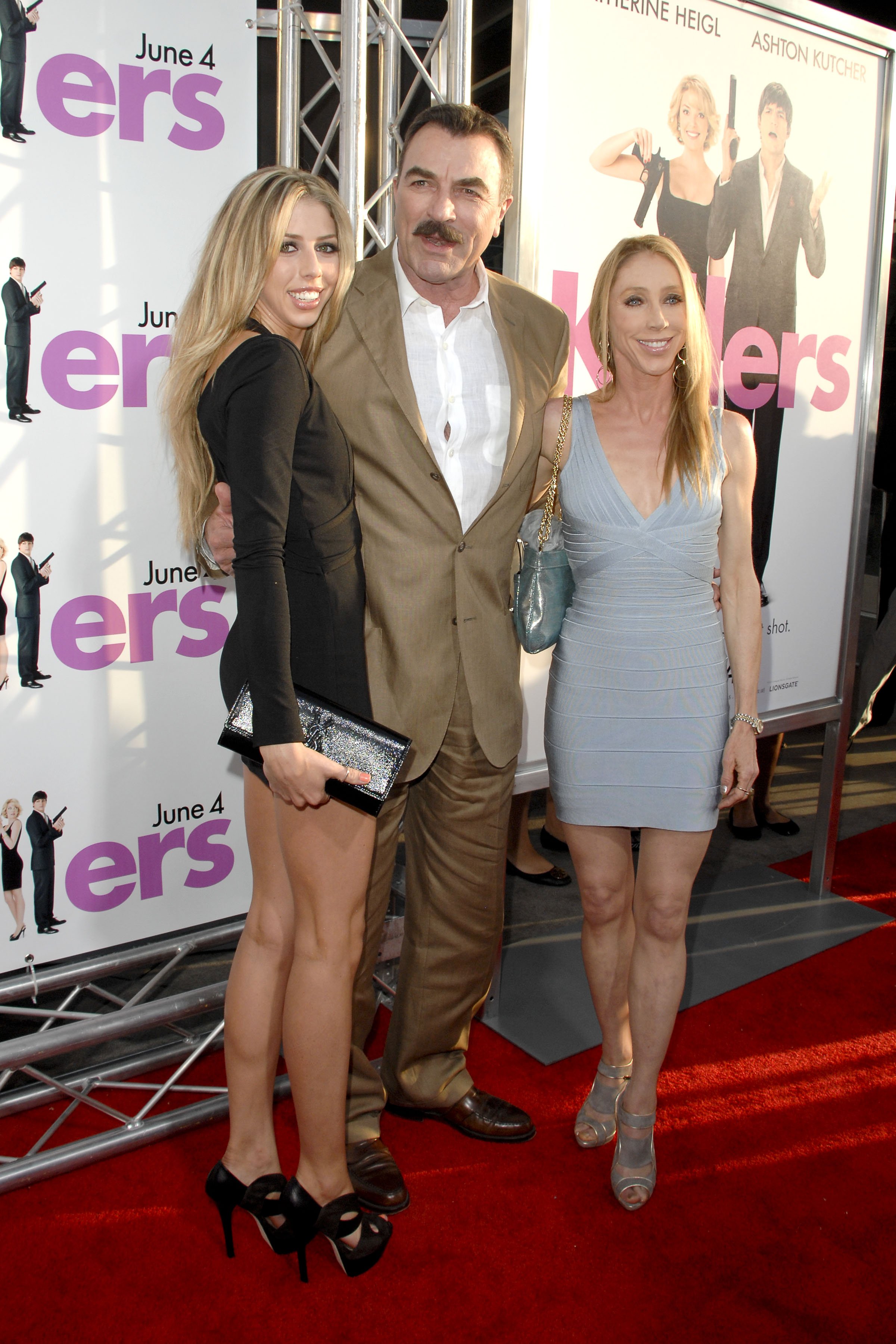 Hannah Selleck, Tom Selleck, and Jillie Mack at the Los Angeles premiere of "Killers" on June 1, 2010 | Source: Getty Images
The same year he quit was when his wife gave birth to their daughter Hannah. The ranch helped him find the balance he needed in life.
The couple knows that no matter how long they have been married, their love for each other is sure and has gotten more profound with time.
Selleck revealed that he is old-fashioned, and a part of him feels the need to be a breadwinner, but he and his wife have a very balanced relationship in terms of seeing things equally.
Another secret to the longevity of his marriage is that Selleck knows the importance of nurturing his marriage. He also knows when to take time away from work to do this.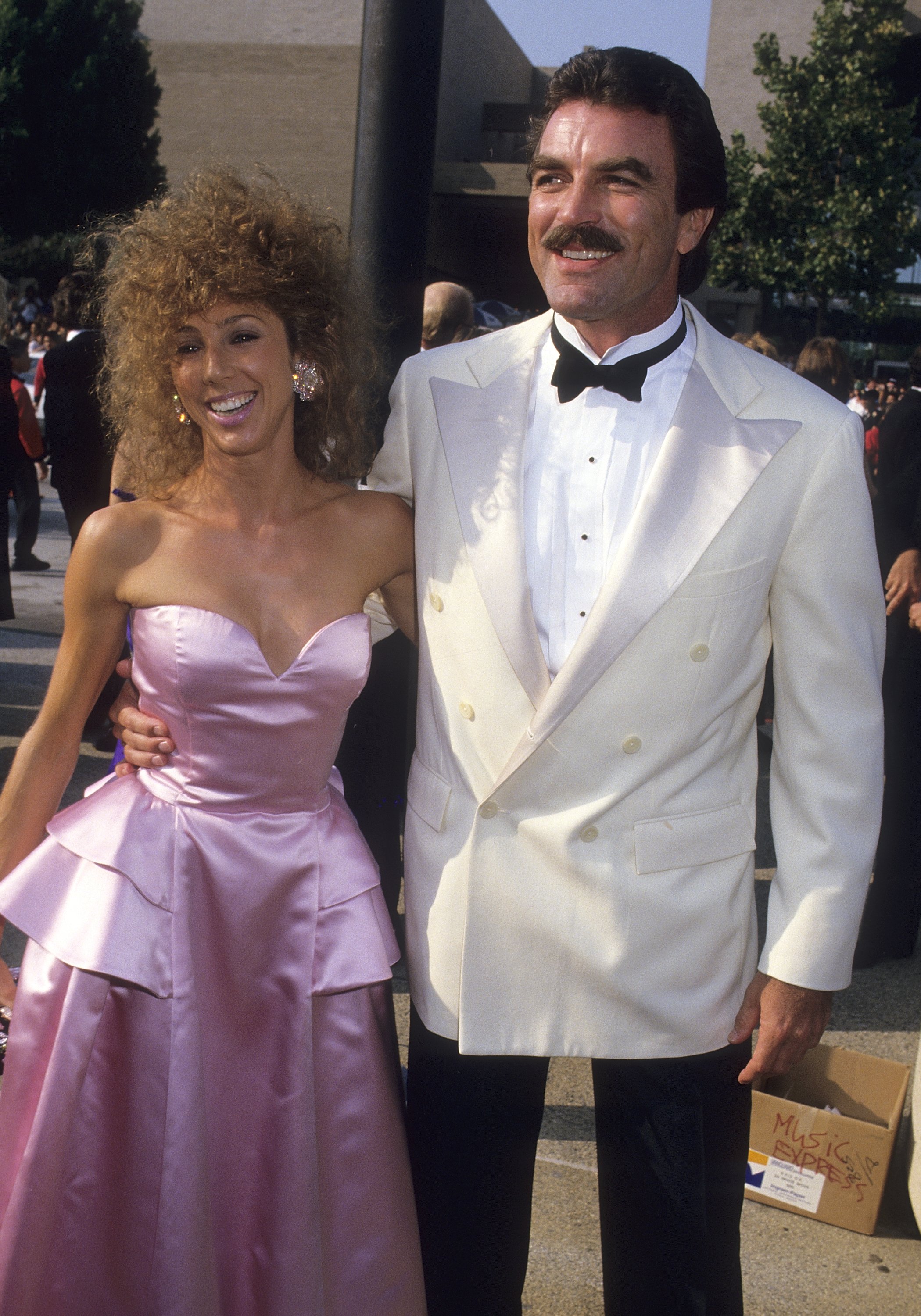 Tom Selleck and Jillie Mack at the 39th Annual Primetime Emmy Awards on September 20, 1987 | Source: Getty Images
Over the years, he also did not lose his romantic touch. Being an early rise, Selleck is always up before his wife and puts on the teakettle, so Mack has hot water for her tea when she gets up.
Their marriage may have suffered career highs and lows, a humiliating scandal, expanding their family, and everyday stress. However, they still love spending time together because they like a simple life.
Please fill in your e-mail so we can share with you our top stories!