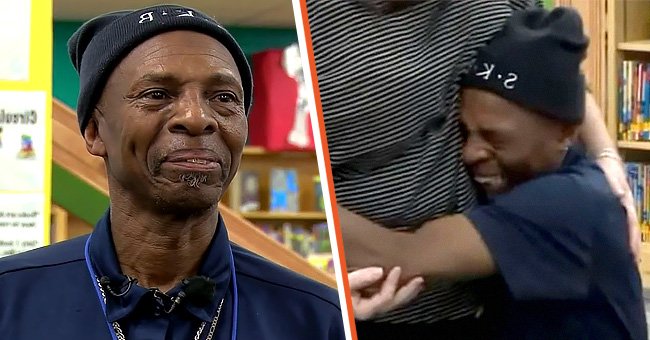 youtube.com/c/Wslstv10
Coworkers and Parents Find Out School Janitor Takes 3 Buses and Walks 2 Miles to Get To Work
Hard work and dedication will always be rewarded no matter how long it takes. This viral story proves that, as a passionate janitor, one can get what they deserve for being diligent in their job. Continue reading to find out what happened.
It is one thing to have a job, and another to help people and make their lives better with the occupation. In the world today, most are more concerned about the amount of money gotten from a job rather than the impact they are making.
While it is not surprising that many individuals would prefer an occupation that pays more, the importance of certain low-paying professions cannot be overemphasized.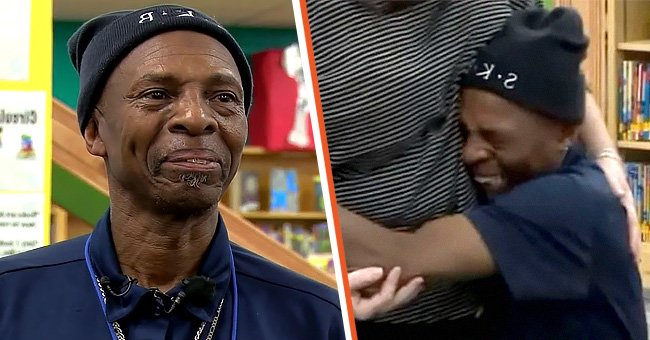 [Left ]Picture of Robert Lee Reed; [Right] Picture of Robert Lee Reed hugging a teacher from the school | Source: Youtube/ WSLS 10
It is saddening to see people be recognized as engineers, lawyers, accountants, etc., and at the same time, individuals who work tirelessly to keep the environment clean and keep citizens of a country safe are unappreciated.
For example, a janitor who keeps a school clean and friendly is very important but is often unrecognized. Most times, unappreciation leads to workers doing their jobs without passion and enough effort.
However, that was never the case with Robert Lee Reed, who worked with dedication and was rewarded for his diligence. Here are the details of the story.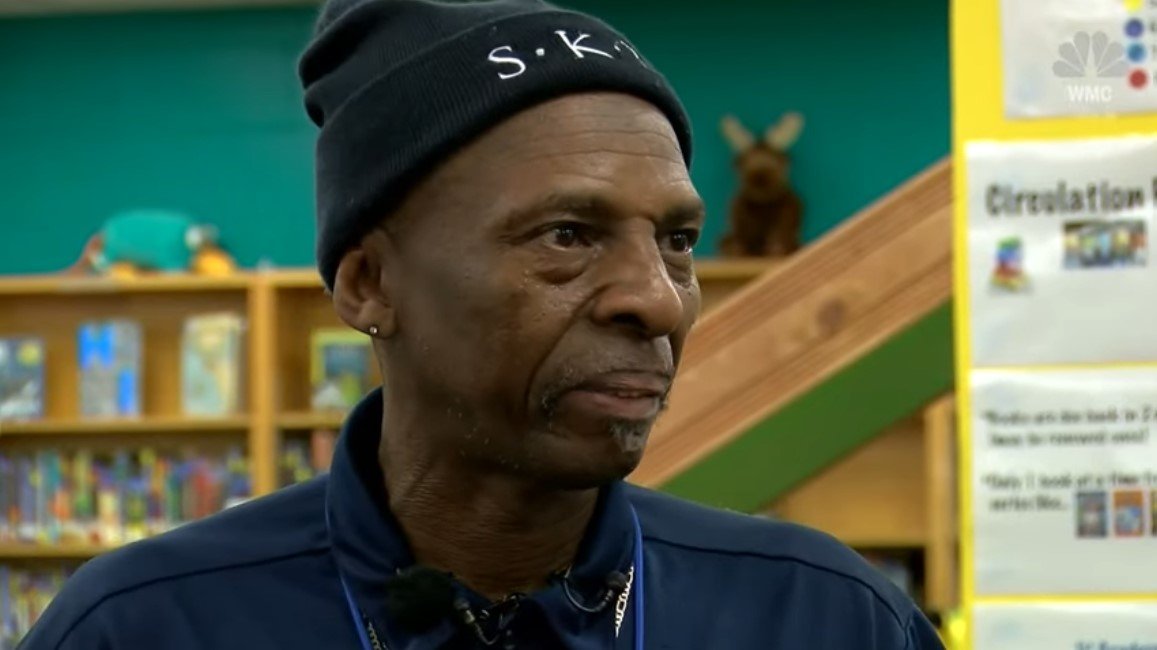 Picture of Robert Lee Reed | Source: Youtube/ WSLS 10
INSIDE REED'S LIFE AS A JANITOR
Reed worked as a school janitor at Farmington Elementary, and despite how tedious the job was, he did it wholeheartedly. He had only worked for a few months, yet he was one of the staff's most loved and essential members. Speaking about his job, Reed revealed:
"No job is too big or too small. I wanna make a safe, clean, sanitized environment for the students, the guests."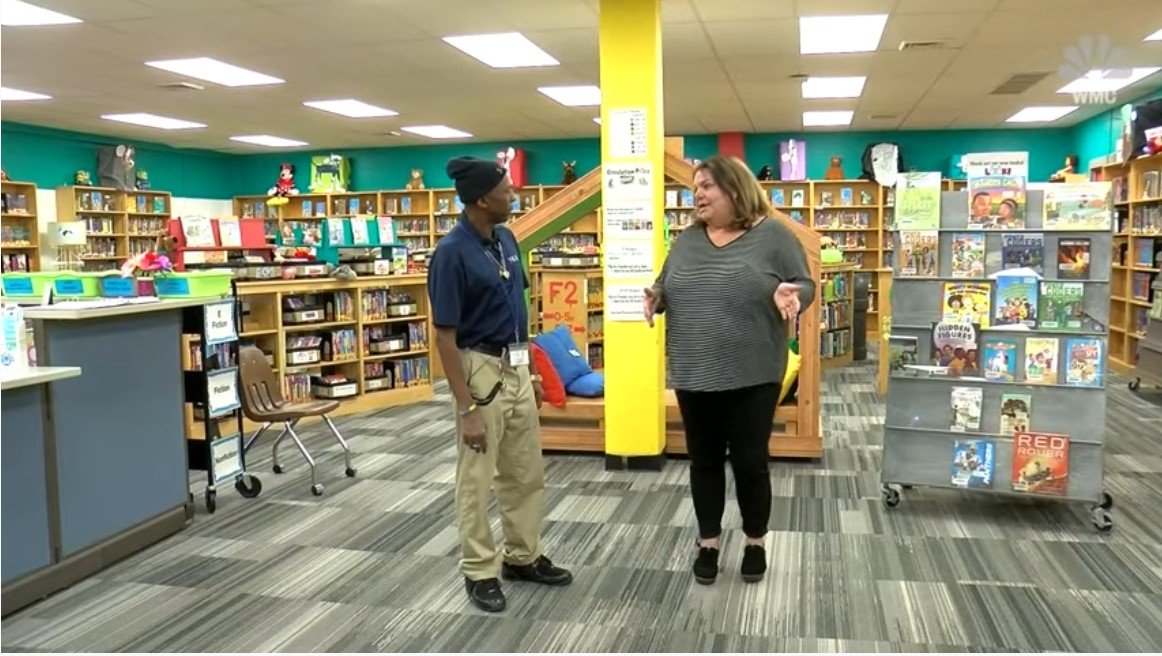 Picture of Robert Lee Reed with a teacher from the school | Source: Youtube/ WSLS 10
His colleagues noticed Reed's passion and love for his job, and his positive attitude further made them respect him more. While the janitor's hard work was commendable, his choice to stay with the school, despite the distance, made his story more touching.
Reed lived in Millbranch in Winchester, and it took him about four hours to get home after work. According to the man, he would have to take three buses and walk about two miles before he got home. However, this never made Reed consider getting a job elsewhere.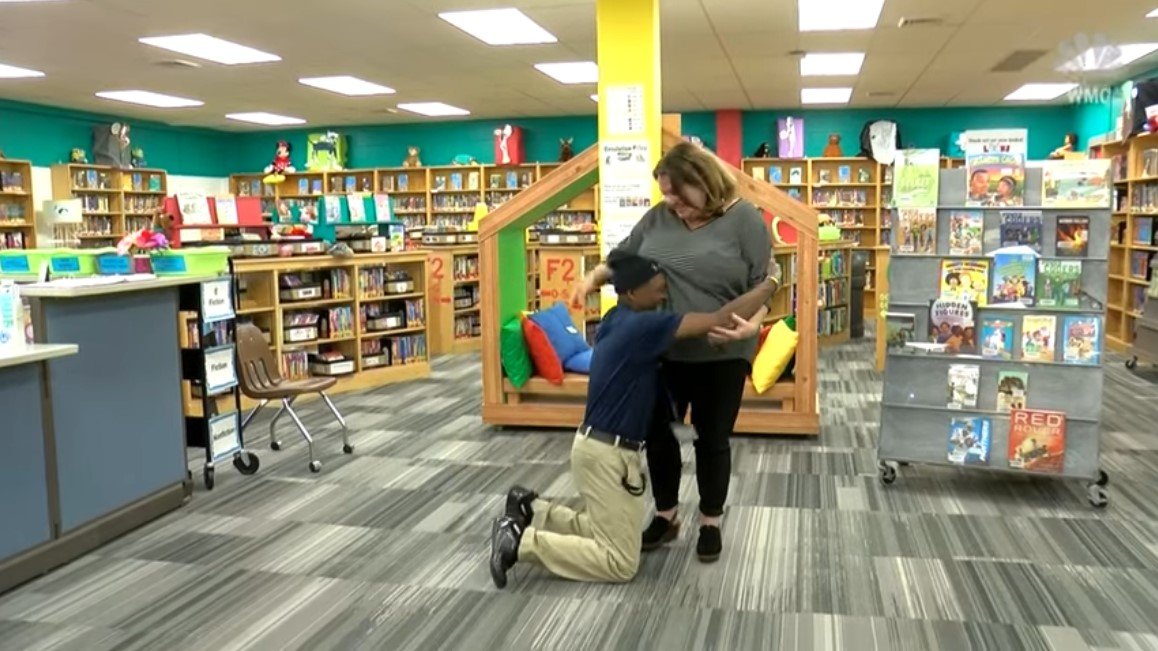 Picture of Robert Lee Reed with a teacher from the school after getting the news of the donation | Source: Youtube/ WSLS 10
To the janitor, Farmington Elementary was like his family. Thankfully, the teachers at the school saw the difficulties Reed faced in coming to work and going back home and decided to help him.
They gave him a gift that would turn his life around. It was a present that brought the janitor to his knees and made him emotional and grateful. Even though he had been diligent with his duties, Reed was not expecting such a gift from people.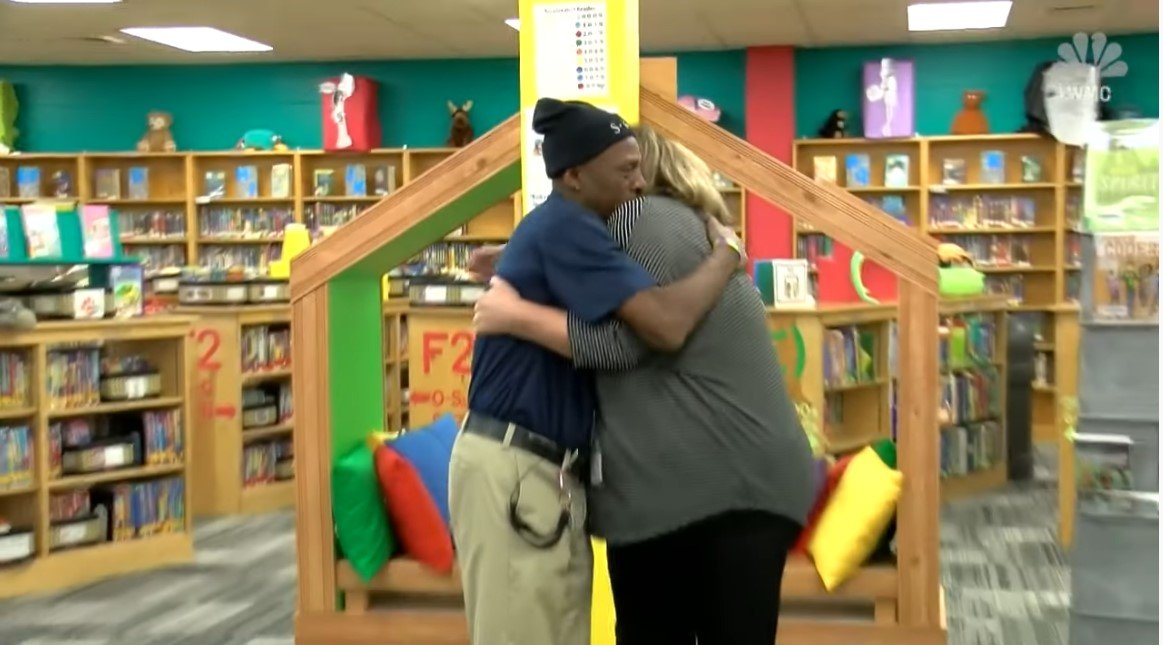 Picture of Robert Lee Reed with a teacher from the school after getting the news of the donation | Source: Youtube/ WSLS 10
THE SURPRISE THAT CHANGED REED'S LIFE
On February 19, 2020, one of the teachers, Elizabeth Malone, and her co-workers called Reed to the library to have a talk with him. Unknown to the janitor, the news he was about to hear would be the best thing he had listened to that day. In a video shared on YouTube, Malone revealed:
"We started a GoFundMe for you 21 hours ago. And we've raised $7,000 for you to buy a new truck."
As soon as Reed heard the news, he dropped to his knees and wrapped his arms around Malone, crying. Then, Malone told him:
Indeed, it was one of the most memorable moments in his life. In less than a day after Malone started the GoFundMe page, people had contributed immensely, and the account was close to reaching its $10,000 goal.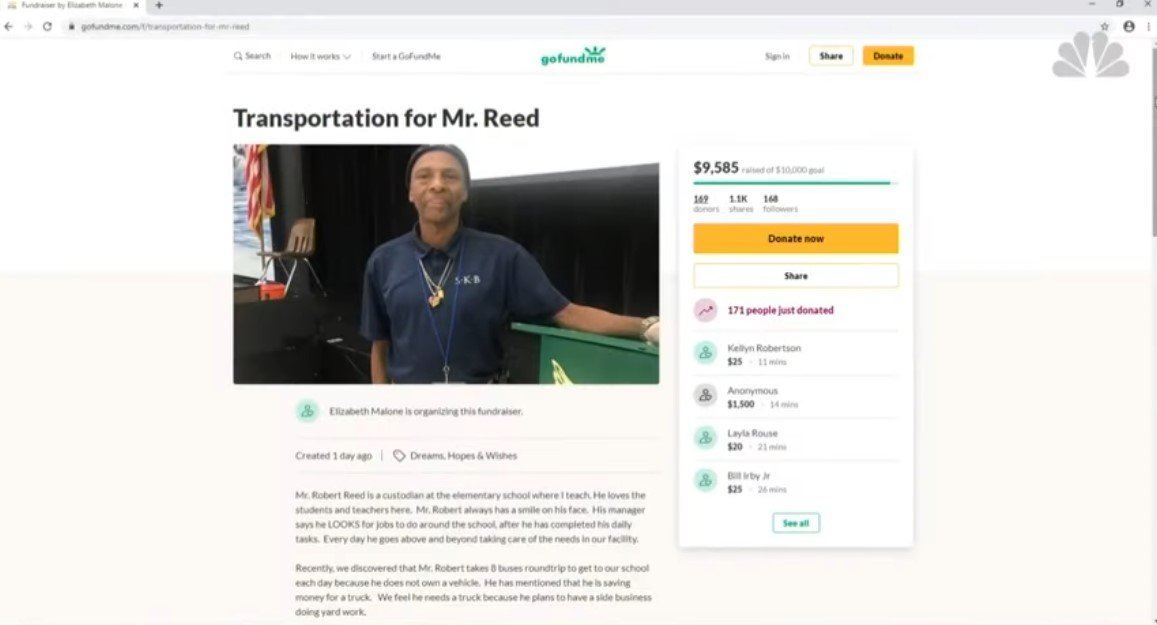 Picture of GoFund Me page that was started for Robert Lee Reed | Source: Youtube/ WSLS 10
WHAT DID PEOPLE SAY ABOUT REED?
It was easy to raise such an amount because people loved Reed and desired to help him. Teachers and parents who donated also left some beautiful messages for the janitor.
One donor wrote, "We love you, Mr. Reed," and another confessed, "Always a smile on his face." Indeed, Reed was a man worthy of emulation and a role model to the students of Farmington Elementary. According to Malone:
"His work ethic is unbelievable, and we want our kids to pick up on that, not only to have a good work ethic but also, if you see someone in need, try to help. It's important to do that."
Reed had nothing but gratitude for everyone who contributed to making his life better. Although he did not know the kind of truck to get, he was convinced of his feelings towards the Farmington Elementary family. With tears in his eyes, he said:
"I love these people up here. I love them. I couldn't have made it without them. Yes, it's a joy to work here. Joy. Pure. Joy."
Janitor Reed's story reminds people who do their jobs with love and diligence that hard work always comes with a reward. In addition, it also emphasizes the importance of kindness and how caring for someone in need can go a long way in changing their lives.
Please fill in your e-mail so we can share with you our top stories!