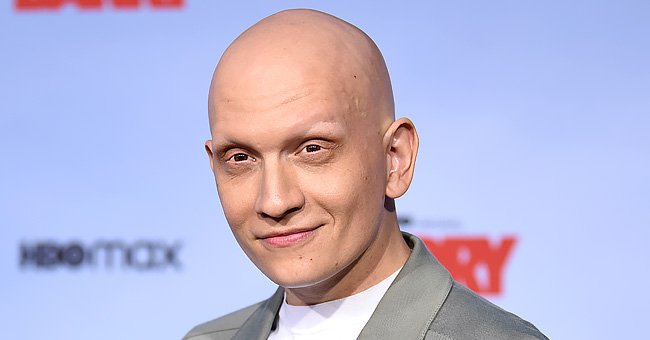 Getty Images
'Barry' Star Anthony Carrigan Accidentally Met His Future Wife in a Subway - Who Is Gia Olimp?
Love works in mysterious ways, and "Gotham" star Anthony Carrigan and his wife's love story is so unusual that it seems straight out of a fairy tale.
Anthony Carrigan has not had it easy. He was diagnosed with alopecia at three years old, and watching patches of hair falling out made him insecure and shy.
He found solace in acting. It made him so confident that he worked hard to be an actor full-time. Things went well until he turned 30 and lost almost all of his hair.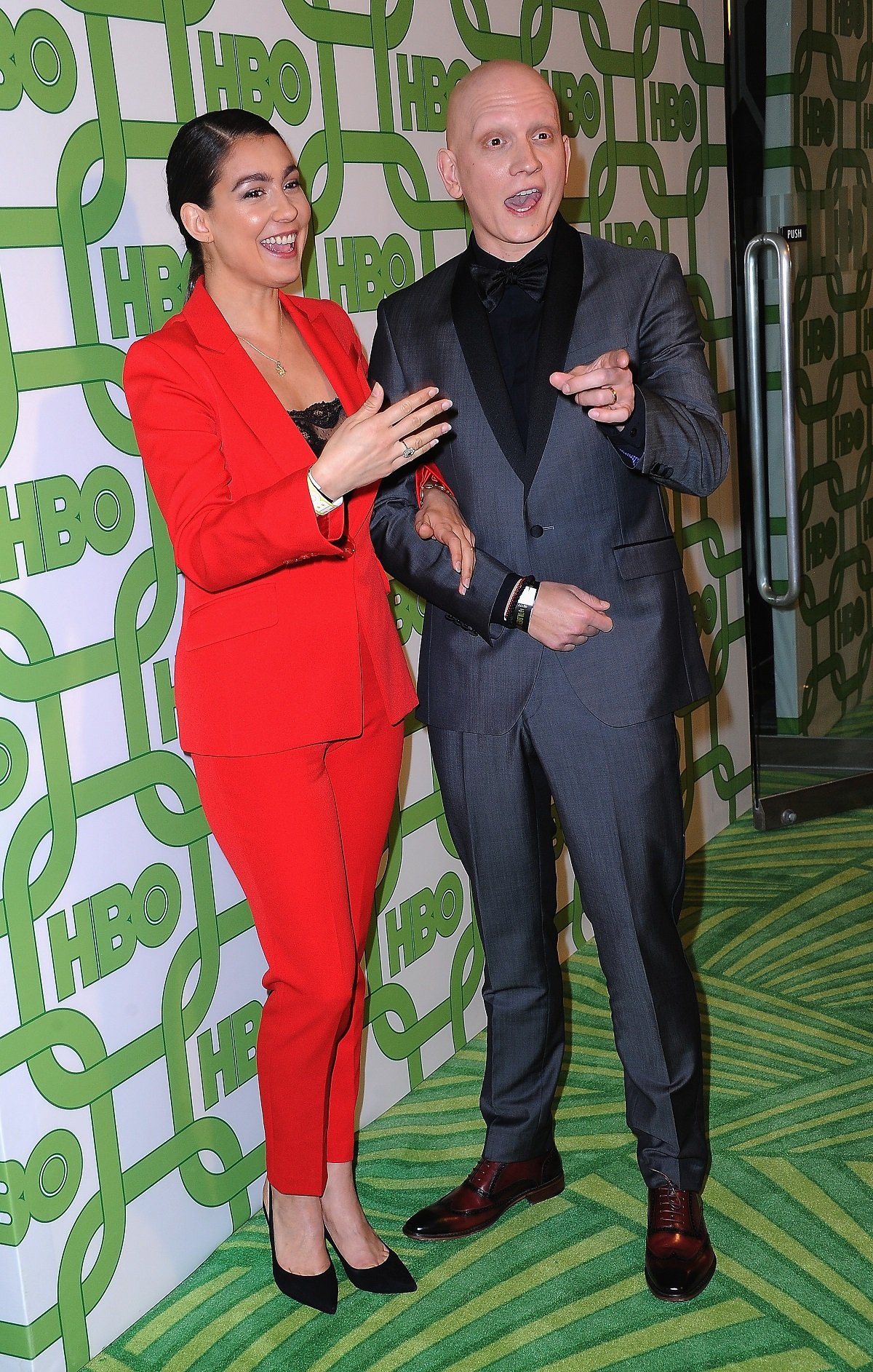 Anthony Carrigan and wife Gia Olimp on January 6, 2019, in Los Angeles, California. | Source: Getty Images
Carrigan didn't want to stop acting, so he could either keep hiding his condition (which became significantly harder) or let the shame go, embrace alopecia, and make it part of his life.
He chose the latter, but not everyone was convinced he was attractive enough to be an actor. He took a leap of faith and succeeded. Along the way, Anthony Carrigan's condition became what he loved the most about himself.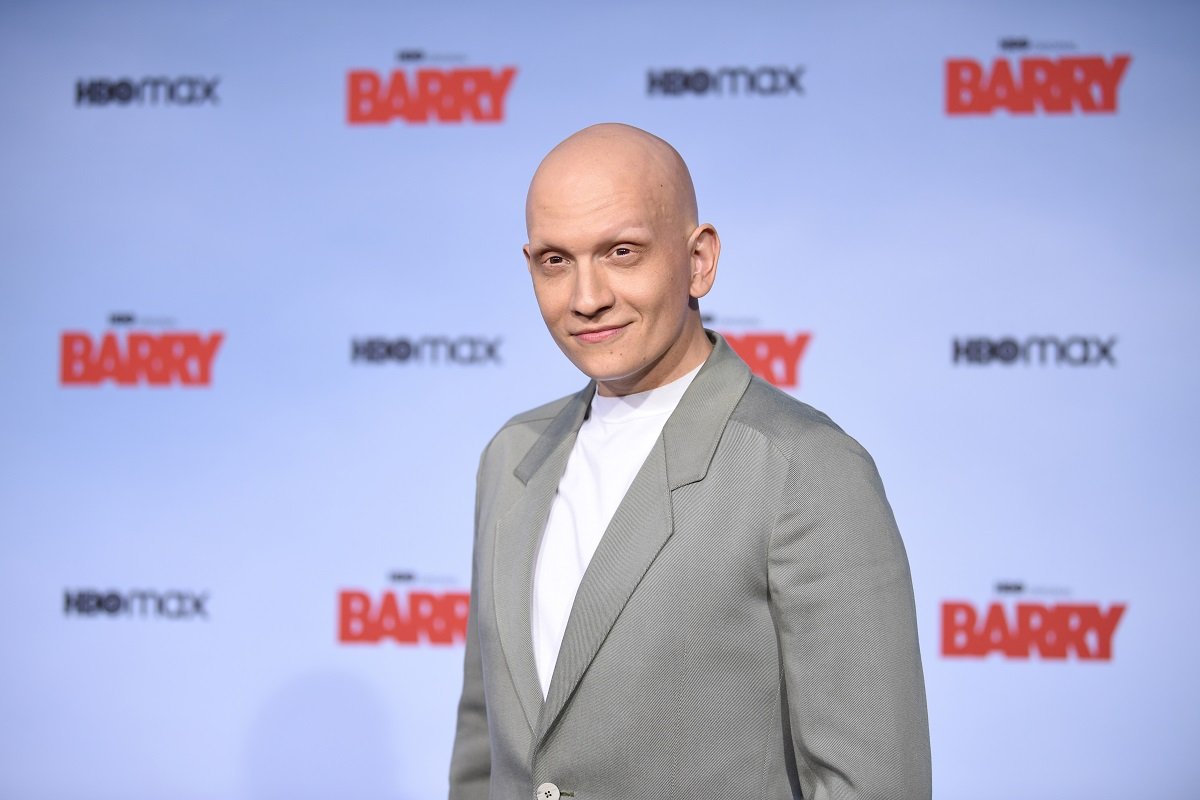 Anthony Carrigan on April 18, 2022, in Culver City, California. | Source: Getty Images
After outstanding performances in "The Forgotten" and "Gotham," Carrigan landed the part of NoHo Hank in Alec Berg and Bill Hader's "Barry." About the role that won him his first Emmy nomination, Carrigan said:
"I haven't played anyone else like this character. The writers have done such an amazing job, in terms of just giving me a gift of such beautiful writing."
He also described NoHo as a multifaceted person. Although he is a Chechnyan mobster who has done horrible things, he is also pure, sweet, and innocent.
Anthony Carrigan's "Barry" character has a reserved spot in his heart, as does his wife, Gia Olimp. The couple is so private about their relationship that he barely shares photos of her on social media, and when he does, he deletes them shortly after.
Carrigan married Olimp, a Serbian professional chess player, on June 22, 2018. In a since-deleted Instagram post, Olimp revealed she met her husband by chance on the subway in New York in 2015.
Olimp pointed out that she didn't know she could love so much before meeting Carrigan, even describing the actor as the man of her dreams and an "amazing inspiration."
Carrigan blushed when Olimp said she was "a little bit too much proud" of him.
Carrigan elaborated on his and Olimp's unusual first meeting in another Instagram post (also deleted), and it could easily pass for the first episode of a romantic comedy.
He had gotten off at the wrong station, and she had gotten on the wrong train, so they ended up alone on the same platform. Carrigan talked to her, and it was the "best decision" of his life.
Anthony Carrigan's wife joined him at the 2019 Screen Actors Guild Awards event, and he couldn't stop gushing about her.
He admitted his married life was "wonderful," especially because he got to wake up next to his gorgeous wife every day. Gia Olimp also said she was very proud of her husband and his performance on "Barry."
Carrigan blushed when Olimp said she was "a little bit too much proud" of him – so much so that she would cry when he's on the screen. "Aww, that's my husband," added the professional chess player. What a lovely couple!
Please fill in your e-mail so we can share with you our top stories!