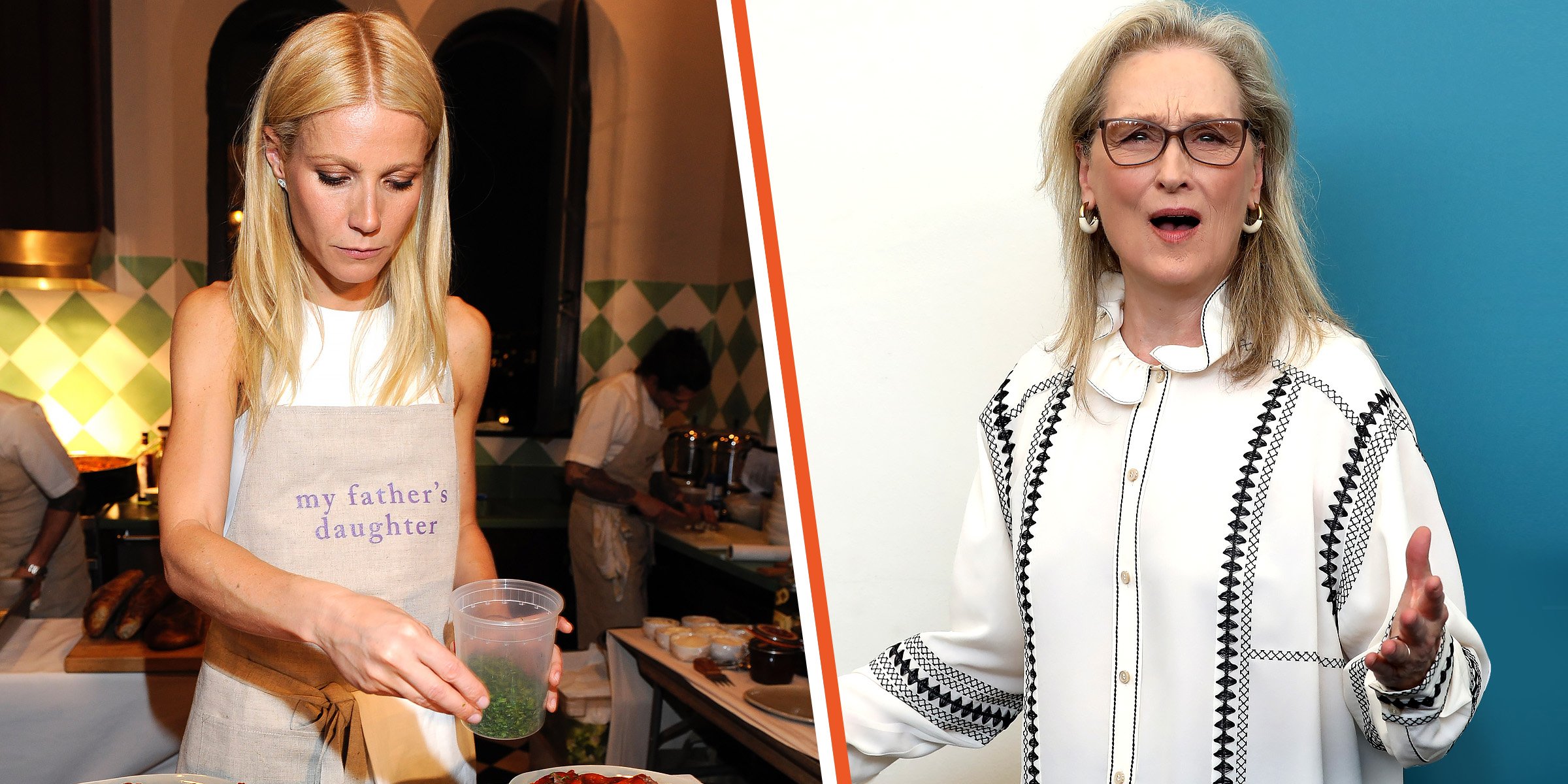 Getty Images
Meryl Streep Was Thrilled with Gwyneth Paltrow's Oven after It Rescued Her Thanksgiving Dinner
Meryl Streep almost had a disastrous Thanksgiving when her oven wouldn't cook her Turkey, but thanks to her fellow Hollywood actress, Gwyneth Paltrow's oven, the day was saved.
Actress Meryl Streep has featured in major blockbusters for over four decades and has stellar awards to prove that she's not just a pretty face but a talented actress.
Streep, who is regarded as one of the best actresses of her generation, has proved herself true to this title over the years. Streep has been unstoppable since her stage debut in the movie "Trelawny of the wells."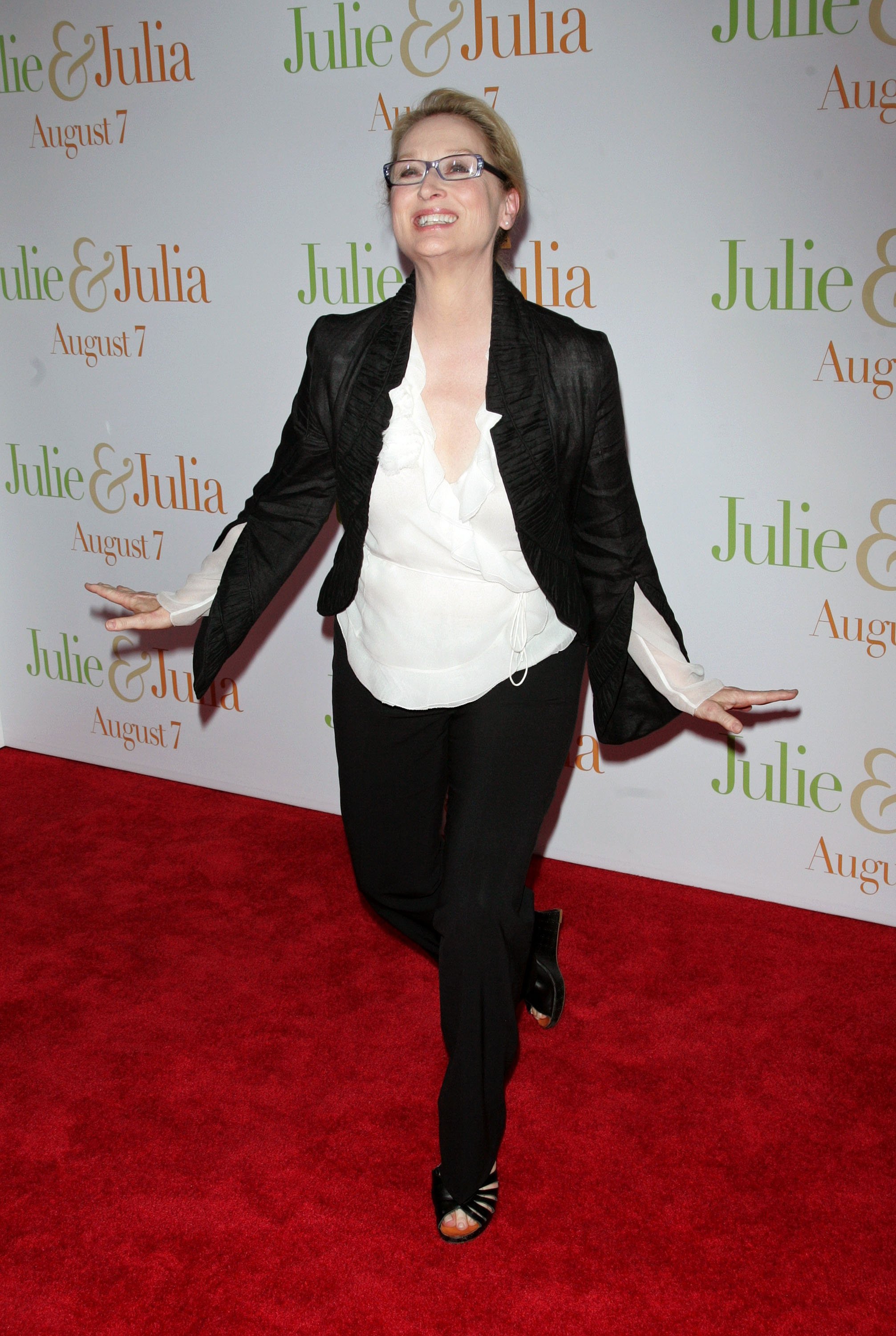 Actress Meryl Streep at the "Julie & Julia" premiere at the Ziegfeld Theatre on July 30, 2009 in New York City. | Source: Getty Images
One of her famous works where she showed her dexterity as an actress was in the movie "Julie and Julia." The plot was about two women's lives that became intertwined through cooking.
Streep gushed about how it felt good to be a character who was in love with what she did (cooking) and made a difference in the world with it.
At the movie's premiere in Ziegfeld Theater on July 30, 2009, in New York City, Meryl could be seen looking excited and enthusiastic in front of the cameras.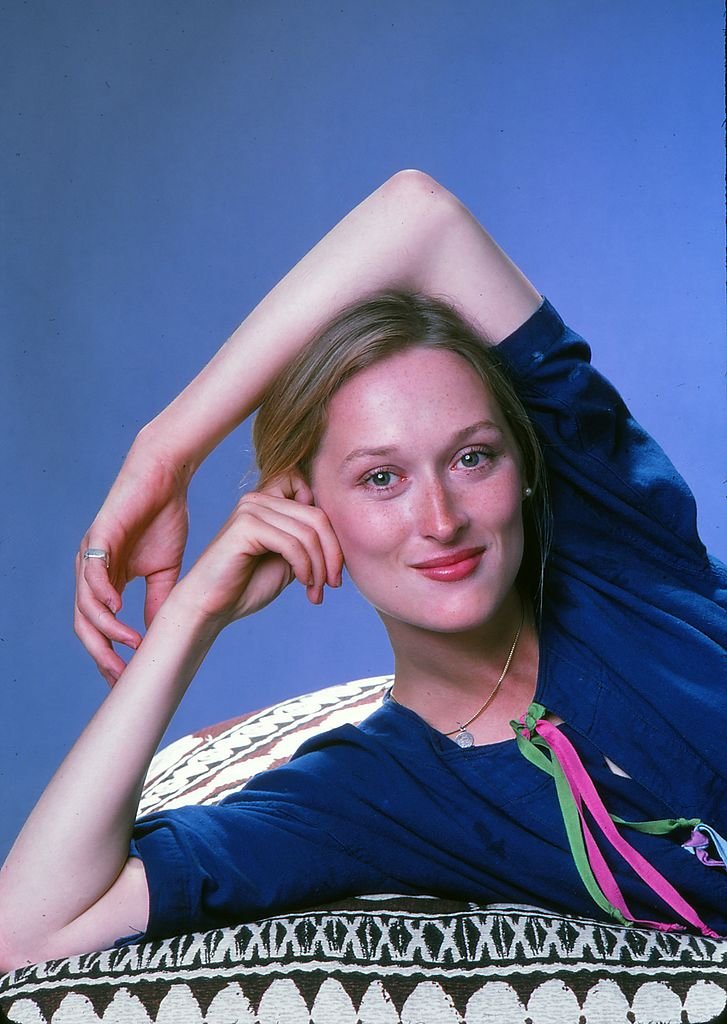 Meryl Streep poses for a photoshoot in August 1976. | Source: Getty Images
Contrary to what it might seem, Streep did not cook the food on set but was done by Susan Spungen, the food stylist on set. Spungen acted as Streep's double in the black and white scenes where she wore Streep's shirt and wristwatch and sewed up the Turkey!
When told that she was looking all trim after she had just finished a movie centered around food, the actress, who was all smiles, made it known that she had added 15 more pounds by the time they finished shooting the movie.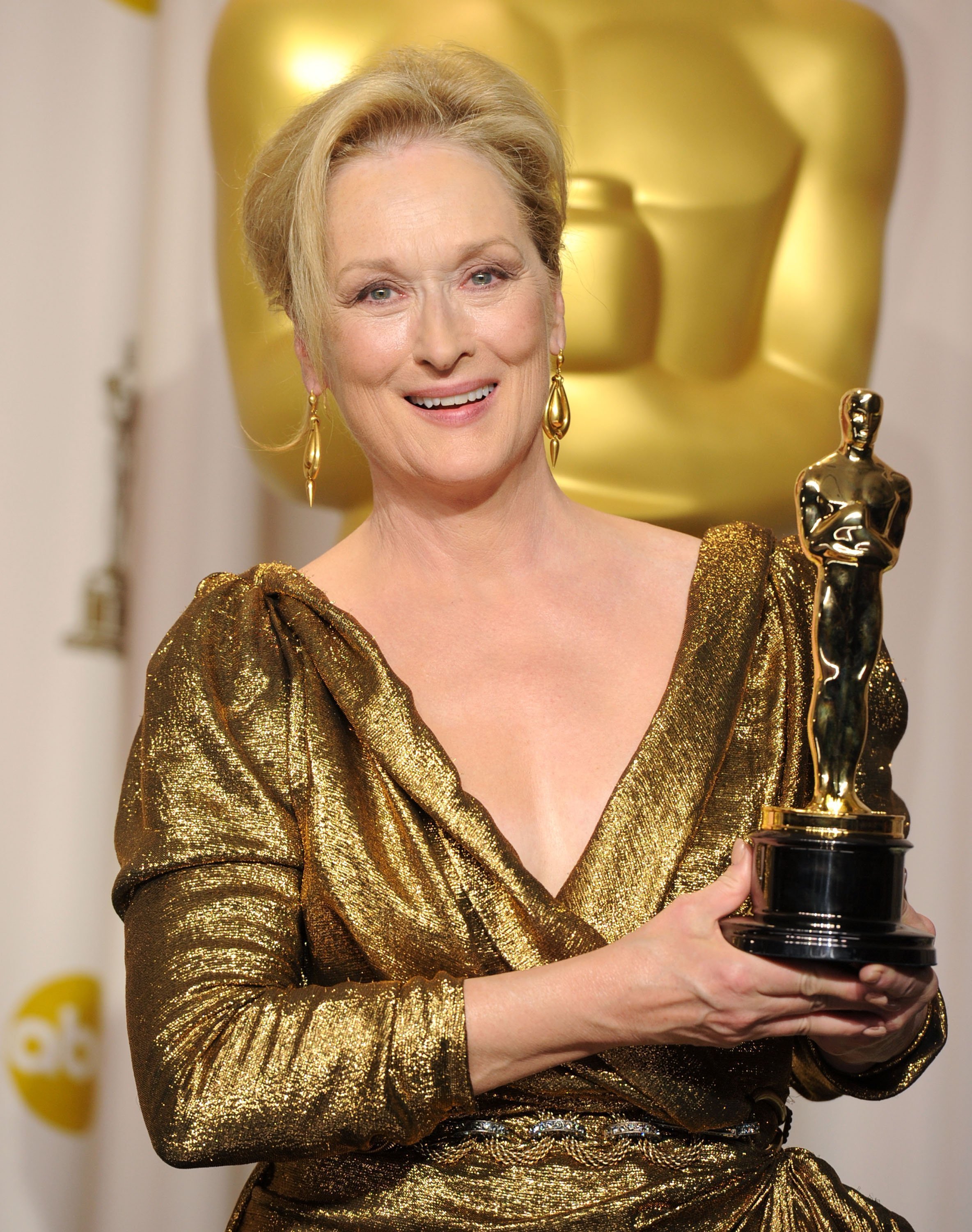 Meryl Streep receives an Oscar | Source: Getty Images
She reiterated that everyone on set put on a few pounds, but they were a happy bunch and felt good about it all. After having the time of her life on the set of "Julie and Julia," Streep is of the philosophy that the simple things of life create joy. Buttressing that, she said:
"Everything that truly makes us happy is quite simple: love, sex, and food!"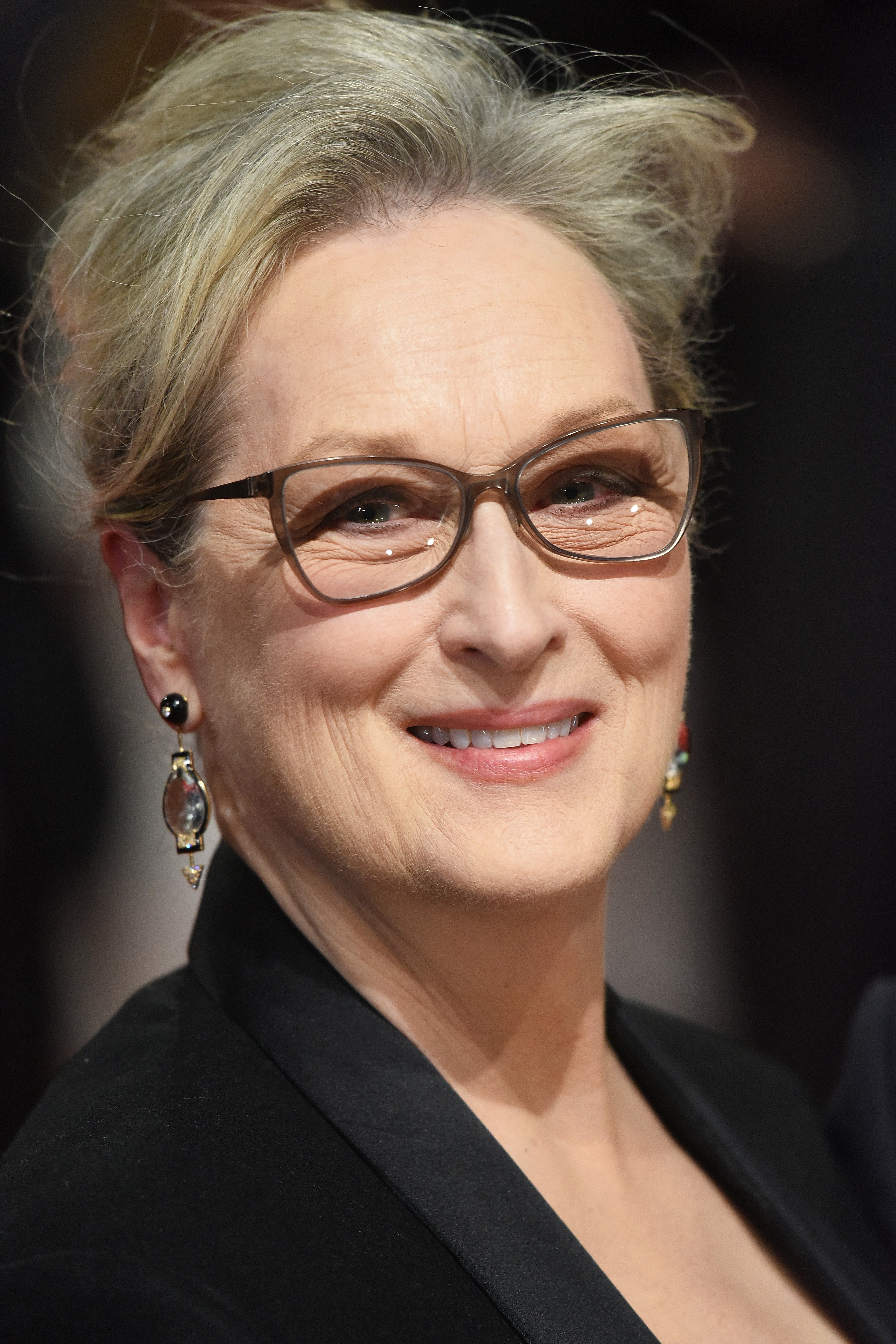 A portrait of Meryl Streep smiling. | Source: Getty Images
Being portrayed as an excellent cook who loved creating magic, Streep did not hesitate to say that she was not so much of a cook as "Julie" was in real life.
Streep, a family woman, cooks for her kids, but she said there are days when she is caught up with many activities and would not be able to meet up.
Eating out is a choice Streep explores when at home or work. She talks about days when she starts cooking and cannot get the hang of it and resorts to eating out.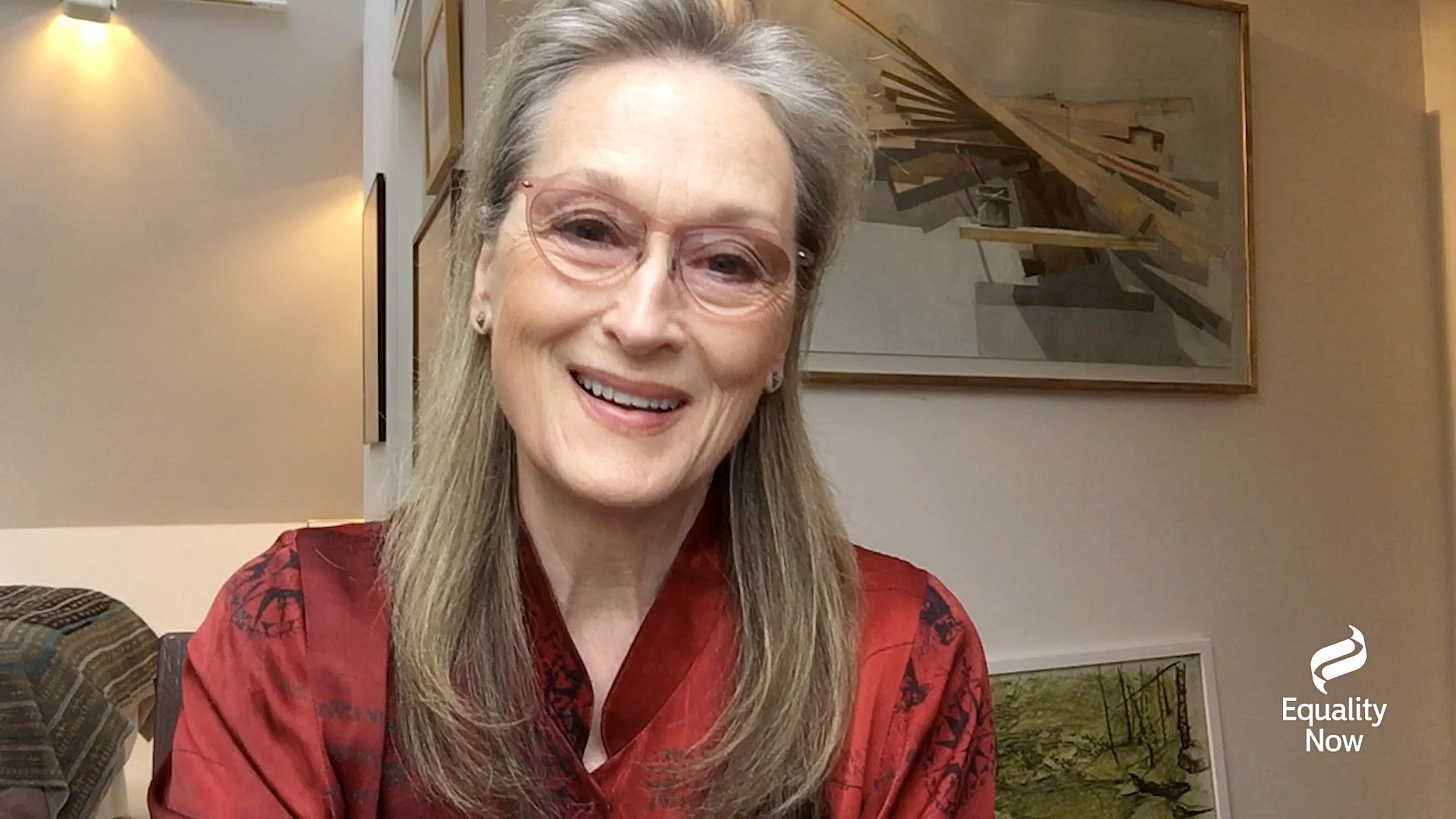 Meryl Streep speaks during Equality Now's Virtual Make Equality Reality Gala on December 03, 2020. | Source: Getty Images
As a working mother with young children a few years ago, Streep employed the help of a cook to assist her in the kitchen. With the children all grown now, Streep handles all herself and caters to her children's peculiar tastes in food.
Streep's spacious dining and kitchen with state-of-the-art equipment makes cooking easy and efficient. The sight of the white-themed dining and kitchen gives an airy demeanor, and you cannot but have a hearty appetite with great expectation of what will emerge from such a beautiful space.
Saoirse Ronan, who co-starred with Streep in the movie "Little Women," acknowledged Streep's down-to-earth personality. Ronan mentions that on the movie set, the unpretentious actress got hungry and ordered some fries.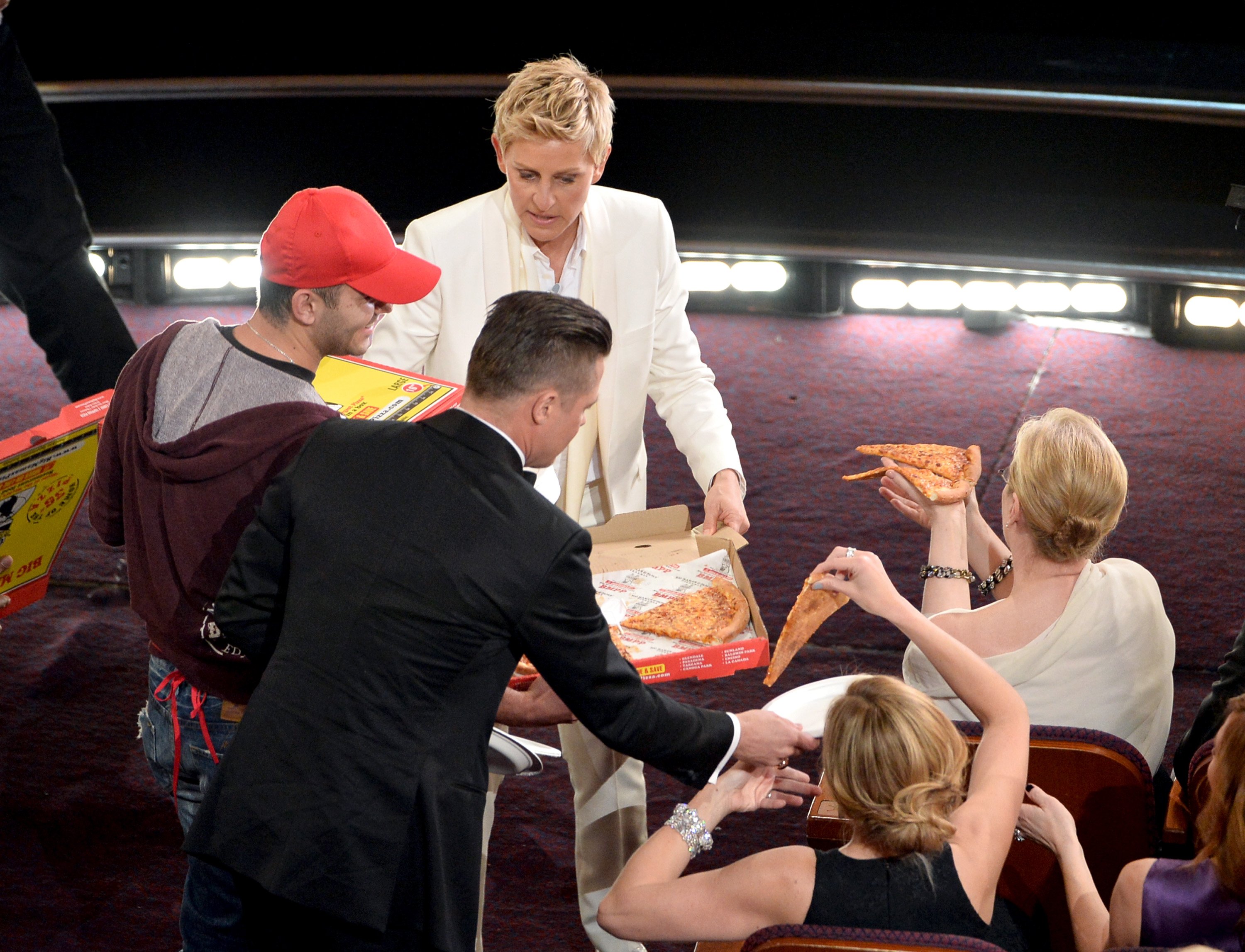 Host Ellen DeGeneres with actor Brad Pitt and actress Meryl Streep in the audience during the Oscars at the Dolby Theatre on March 2, 2014 in Hollywood, California. | Source: Getty Images
Streep is unashamedly a lover of food, and it is not uncommon to see Streep eating on set and having a bite with colleagues.
The "Julie and Julia" star, self-effacing and friendly toward her celebrity neighbors, also extends this attitude towards co-stars.
Christine Baranski was a recipient of Streep's endearing nature when they went out together before a shoot to have dinner and drinks.
Catering to a family is not as easy as it sounds, especially on special days where you have to go all out to take care of them and make the day memorable.
Streep recounted a "not so great" Thanksgiving dinner that was about to turn disastrous because her oven would not cook the turkey. An enthused Streep talked about how she and her brother were making Thanksgiving dinner and said:
"We cooked it for about 11 hour."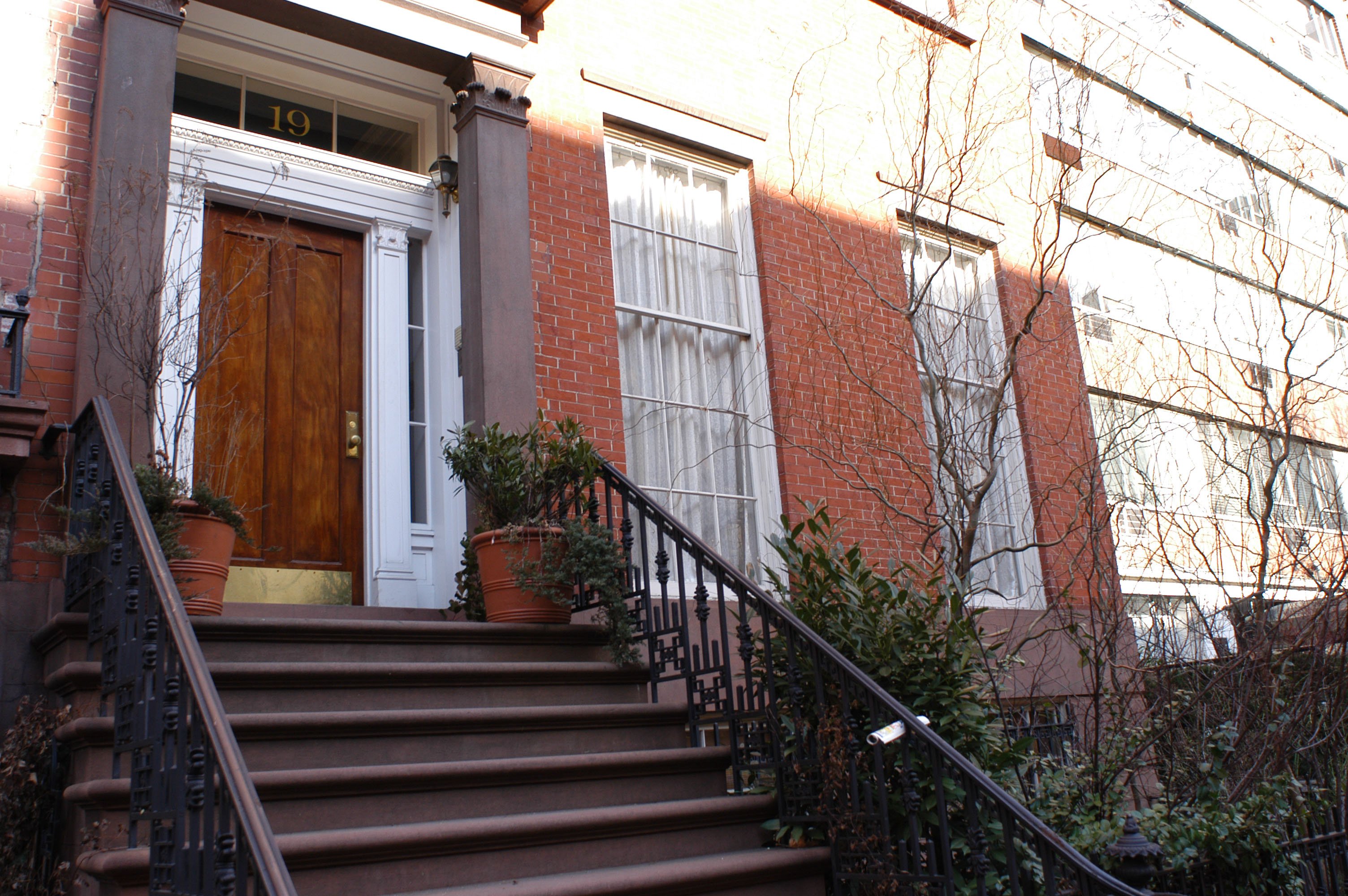 Meryl Streep's West 12th Street Home at Richard Gere and Meryl Streep Building Exteriors in New York City, New York. | Source: Getty Images
The actress says she had to run along to her next-door neighbor, Gwyneth Paltrow, to save the day. Streep had to cook her turkey at Paltrow's place with what she describes as a state-of-the-art oven. The actress exclaimed about how beautiful Paltrow's oven was with a glint in her eye. She said:
"It's the best oven I have ever seen in my life."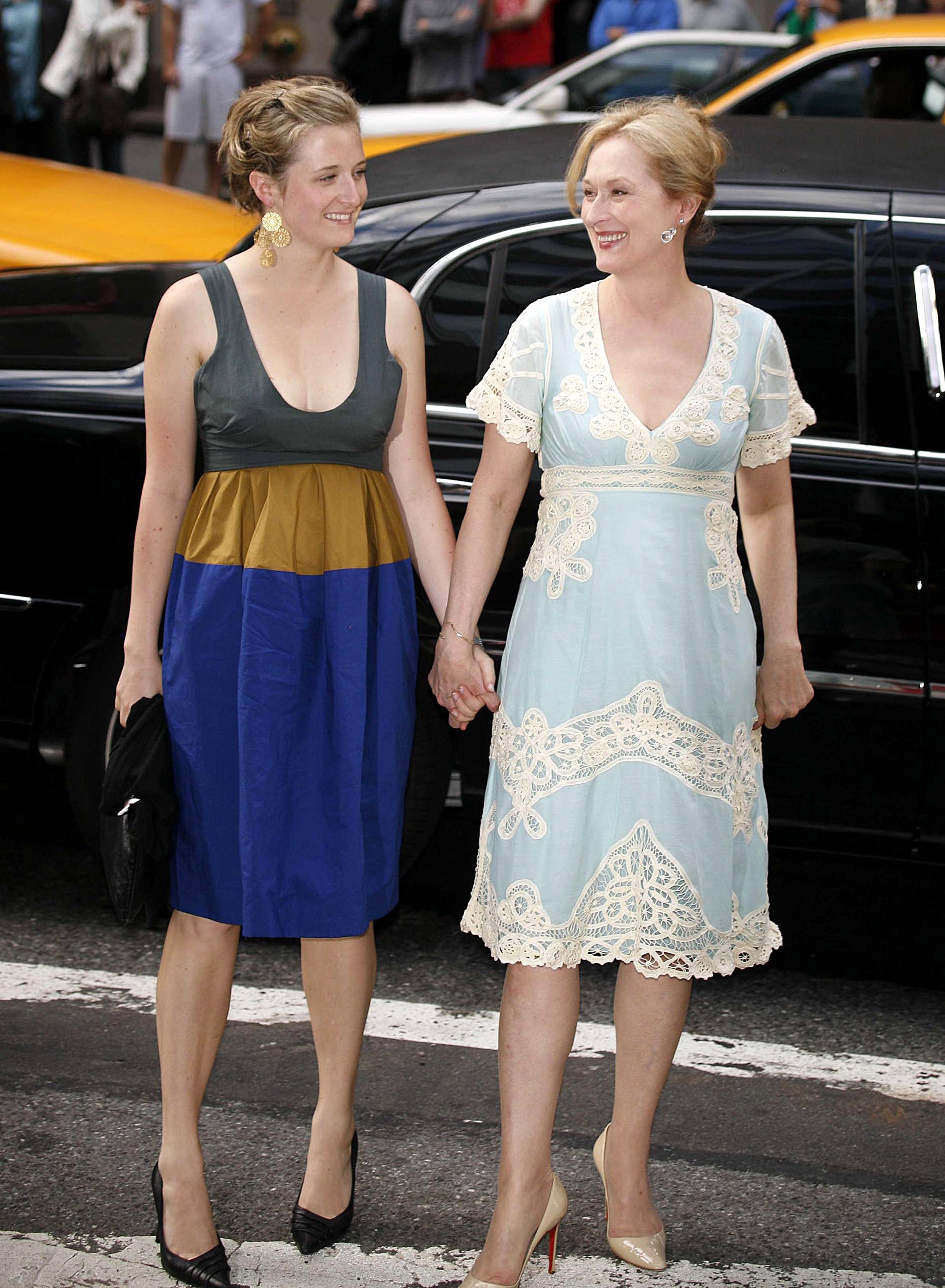 Meryl Streep and daughter during "A Prairie Home Companion" New York Premiere - Arrivals at DGA Movie Theatre in New York City, New York, United States. | Source: Getty Images
She gushed about how beautiful Paltrow's house was and how wowed she was when she stepped in. She said: "It's a beautiful-beautiful place with the best oven I have ever seen in my life."
Streep and Paltrow were neighbors in the same building in New York. Paltrow's house was so beautiful that Streep's daughters had to cast lots for who would follow their mom to the house.
Streep is a proud mom of four and can be seen flanked by her children on occasions. The children were eager to be their mom's plus-one on the "turkey rescue mission." Unfortunately, only one could go, and a hearty Streep recounted:
"I brought one of my daughters who was dying. And they had to draw lots for who went with me."
MERYL'S DREAM OVEN BY GWYNETH PALTROW
Streep's neighbor who saved the day, Paltrow, is also an American actress and a lover of good food. Paltrow has a cookbook to her name, titled "My Father's Daughter." She penned down many great recipes to delight families and friends.
Having been mentored by her father, Paltrow knows that food transcends something edible but is a passion, love, and expression of who the maker is.
Unlike Streep, junk foods are a no-no for Paltrow, who is meticulous about her meals and her family's health. She is intentional and careful about what she eats.
Paltrow often graces the internet with her homemade food. From Paleo banana pancakes to Savory Dutch baby. She also flaunts her beautiful oven, which Streep is so fascinated about, and fans can say that it truly is a beauty.
Just like a daddy's girl, Paltrow did not forget her father's philosophy about how food and family ignite love. So, in the spirit of love, Paltrow's abode is home to friends and co-stars as she treats them to good delicacies now and then and makes memories.
Thanks to the hospitality of Paltrow, Streep's dinner was saved, but the actress would not like a repeat of the incident with her oven and disruption in her activities.
When asked about her plans for the holidays, Streep says she hopes she does not have oven problems and the oven incident does not follow her around.
Hopefully, it won't happen, but if such a problem should spring up again, Streep can be sure to always seek help from her fellow neighbor with the beautiful oven.
Please fill in your e-mail so we can share with you our top stories!