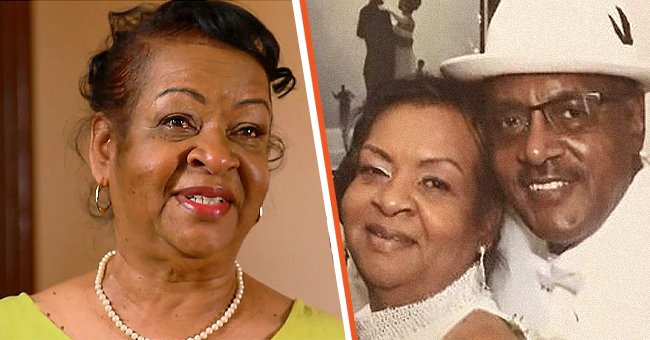 facebook.com/peoplemag | instagram.com/todayshow
Woman Finds Love of Her Life at 49, Gives Him Permission to Leave Her after Getting Cancer Diagnosis
Everyone deserves to experience true love and spend forever with that special person. While some may never find it, others are fortunate to experience it, even at old age, and this story proved it.
True love has been defined in many ways, but one can say that it is the scenario where a person loves another to the best of their abilities, despite their flaws, yet expects nothing in return. Thus, true love is considered by many the purest form of affection.
In today's world, finding true love remains one of the most coveted goals for most people. While many believe that only the young ones in society can find true love, the saying "age is just a number" proves them wrong.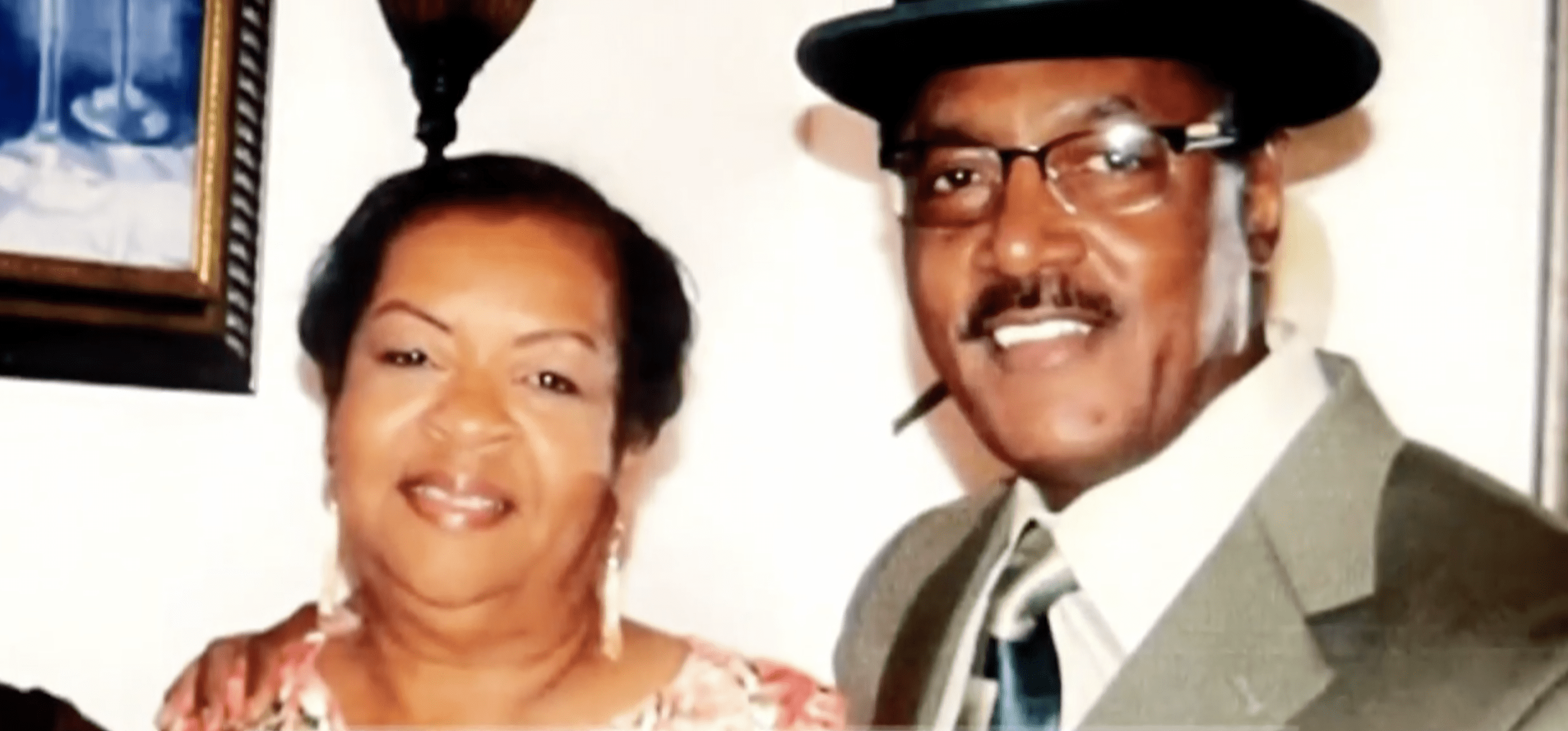 Audrey Parker and Allen Green at their high school reunion | Source: Instagram/todayshow
There is no manual to finding true love in life, and age is never a determining factor. There have been stories of people in their forties, fifties, sixties, and above, who found true love and lived happily with their partner, and Audrey Parker falls in that category.
After waiting for many years to find the right partner and settle down, she eventually found a companion in the person of Allen Green. The man would prove the extent of his love for Parker by staying by her side during a difficult time. Here are the details of the story.
PARKER'S LONG TIME DESIRE: MEETING HER PARTNER
The oldest of six children, Parker had always imagined finding true love, getting married to the man of her dreams, and having a family right from her young days. Unfortunately, things didn't go as planned, and as she got older, she became worried.
Parker would always see everyone around her getting married and looking happy, and she thought to herself, "what is it about me?" Despite all that was happening around her, the woman always believed she would meet the perfect partner someday.
In November 1997, Parker, 49 at the time, went to her high school reunion and met Green, who would change her life forever. Recalling their encounter at the reunion, the woman explained that Green approached her and said:
"Miss Parker, I'm not gonna let you get away this time this easy."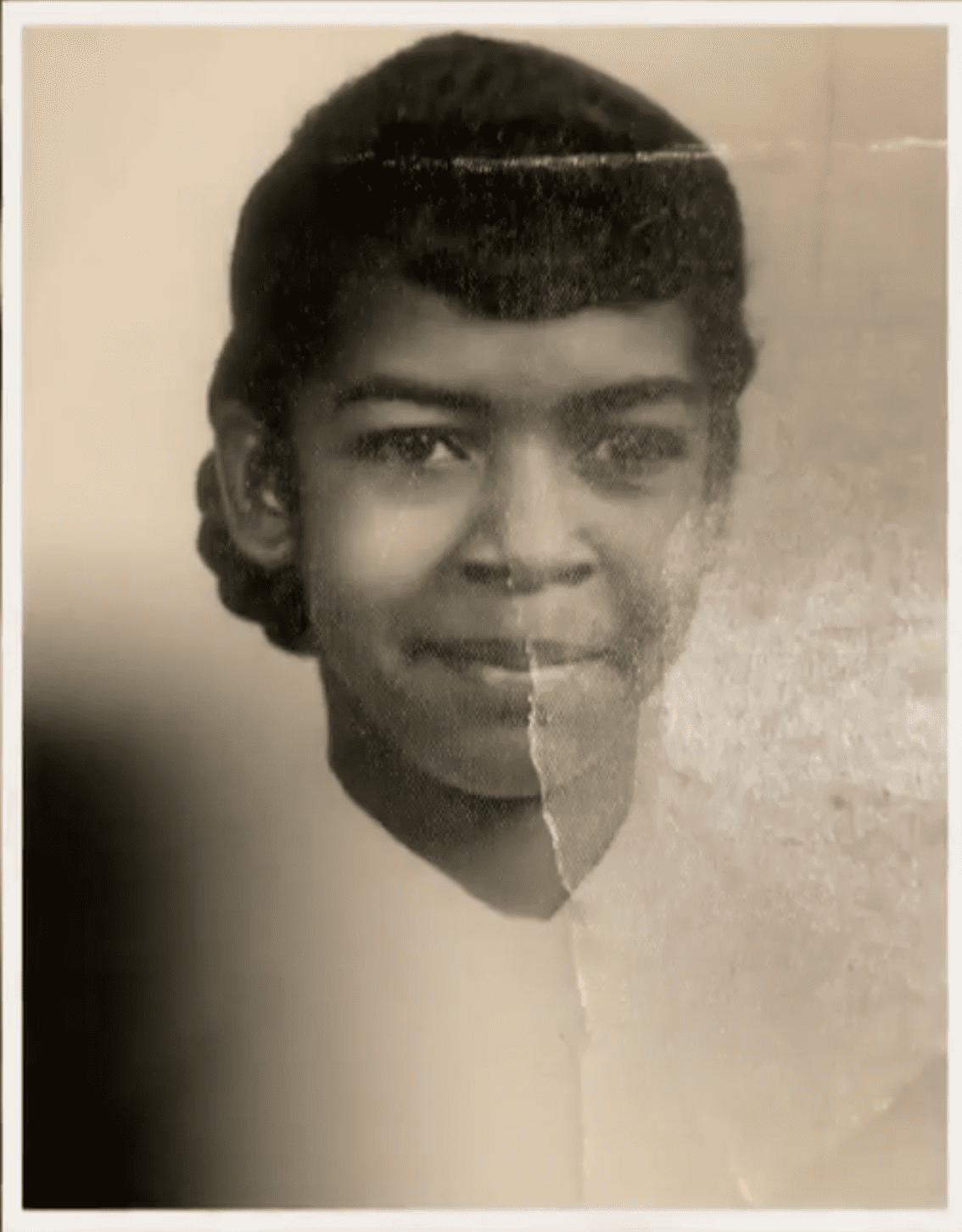 A young Audrey Parker | Source: Instagram/todayshow
INSIDE PARKER'S CANCER JOURNEY
Parker revealed that she never believed anything would happen between them, but the pair started dating in due time. The following 20 years were blissful for the duo until Parker received her colon cancer diagnosis in November 2002.
According to Parker, she was scared of losing Green, but she permitted him to leave the relationship. "I told him that if he couldn't handle it, I would understand and not hold it against him if he felt he needed to leave," Parker confessed.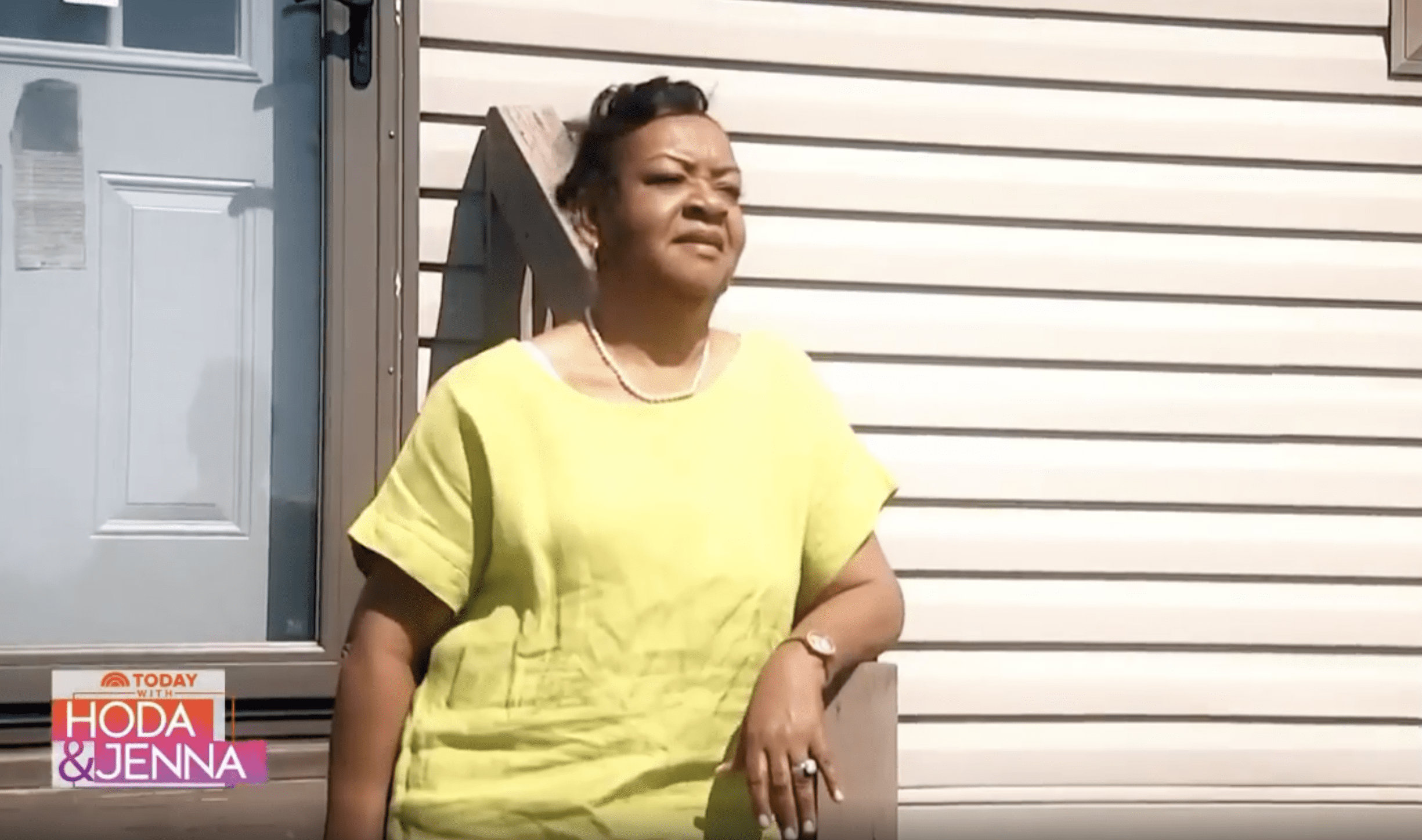 Picture of Audrey Parker in front of her house | Source: Instagram/todayshow
However, the woman's thoughts about Green leaving would become the least of her worries as the man reassured Parker that he would be by her side. She mentioned:
"He was going to be there with me through it."
Thankfully, Parker fought and won the battle over colon cancer with Green by her side. But a few years later, in October 2008, she received another cancer diagnosis — breast cancer.
It was a terrible time for the woman. She had 18 lymph nodes removed and underwent radiation and chemotherapy. Parker had to move in with her sister because she could not take care of herself. Throughout this challenging period, Green was by his girlfriend's side.
Thankfully, Parker finished treatment and was cancer-free. Again, she could focus on her relationship and getting married someday. In the days leading up to her 73rd birthday, Green asked his girlfriend what she wanted, and Parker requested that he surprise her.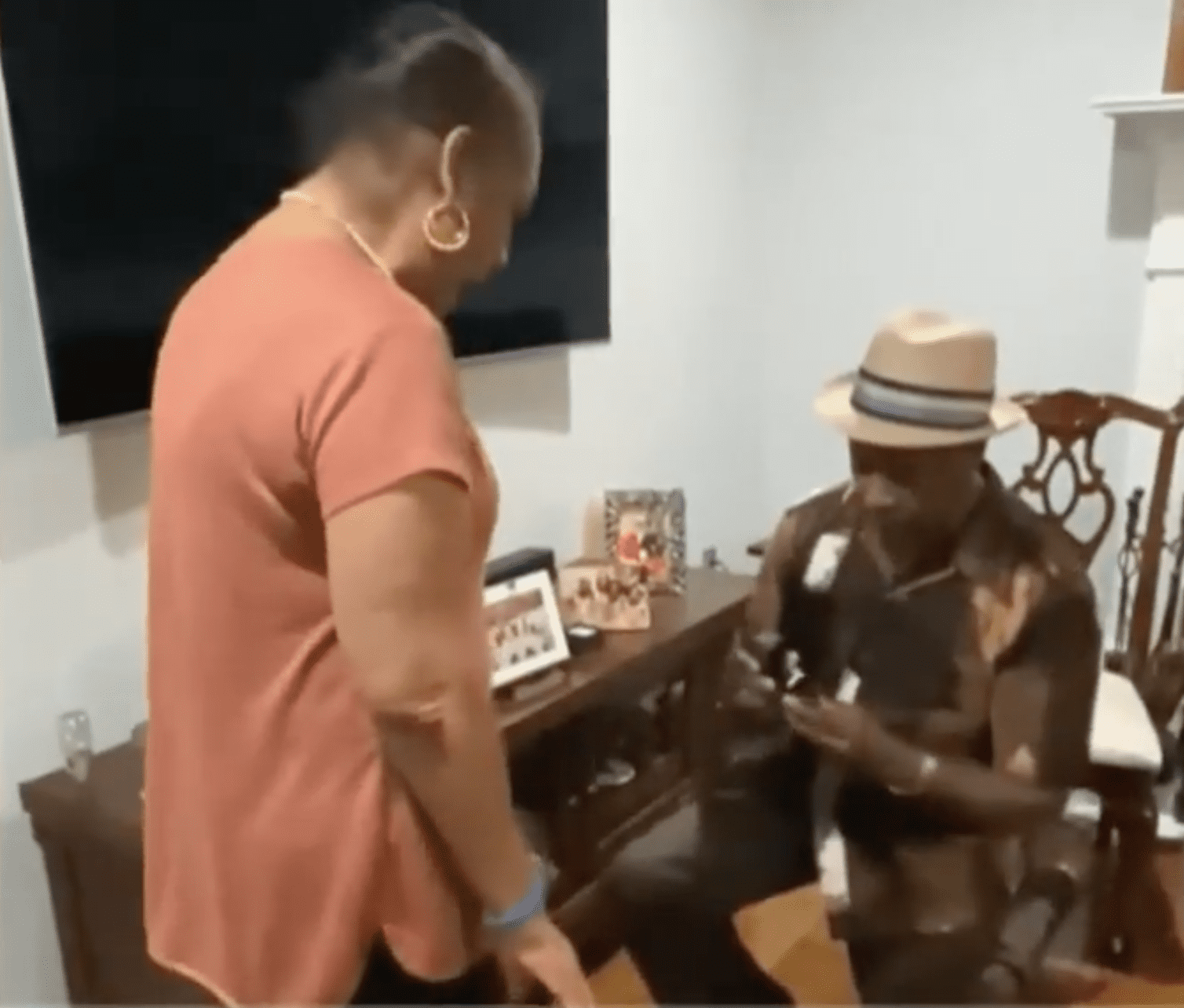 Allen Green proposing to Audrey Parker | Source: Instagram/todayshow
Indeed, she received a surprise. On her 73rd birthday, on March 27, 2021, Green got down on one knee and proposed in front of Parker's family and friends. Overwhelmed with emotions, she said yes!!
Eventually, Parker began making wedding preparations like every other bride-to-be. She went shopping for her wedding dress and even had a lovely bridal shower.
On July 16, 2021, Parker finally tied the knot with the man of her dreams. The woman said she felt like a queen, walking down the aisle and seeing Green waiting for her at the altar. Indeed, it was a surreal experience.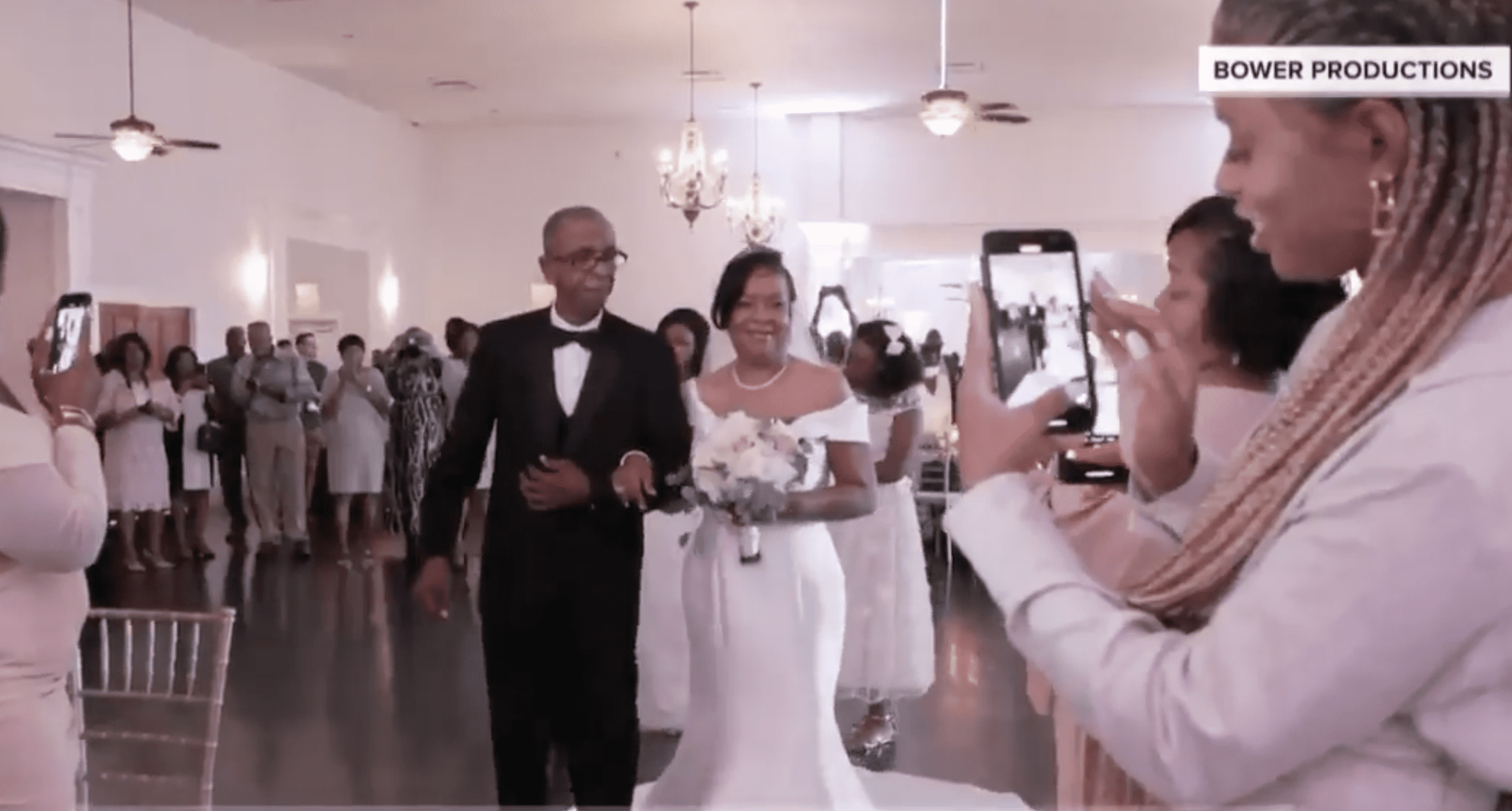 Audrey Parker and Allen Green at their wedding | Source: Instagram/todayshow
Despite marrying at 73, Parker said she had no regrets and was grateful that things happened the way they did. In her words: "We can't change the past. We are grateful for the present and the time that we are together right now." Parker hopes to encourage the world with her story to not give up in the face of challenges.
"Keep your hands open, keep your heart open. And somehow, someway, whatever it is that you desired, it will come. But don't expect it to come the way you think it's supposed to come. And above all, never, never give up in spite of the challenges," she said.
Parker's experience proves that true love knows no age and can overcome all life's ordeals.
TENNANT'S FIRE ACCIDENT: THE PROOF OF LOVE
Halie Tennant's story is another that shows the world what true love looks like. She gave her husband permission to leave the marriage after she suffered third to fourth-degree facial burns in a campfire accident.
In May 2020, Tennant decided to go on a camping trip with her friend to take her mind off a miscarriage she had suffered from her husband, Matthew. Unfortunately, while sleeping next to the campfire, Tennant's chair fell over, sending her into the flames.
The woman's friend explained that she was woken up by a murmuring sound, only to see Tennant's face in the fire. Immediately, she pulled her out and poured cold water over her face, but severe damage had been done.
Tennant was rushed to the hospital and spent the next eight days in a coma. After she awoke, the injured woman said she told her husband:
"If this is too much, you can leave."
However, Matthew assured his wife that he would be by her side and love her no matter the circumstance. Nevertheless, Tennant said she struggled with her new looks.
She spent two and a half months in the hospital and underwent six surgeries, including skin grafts, but her face was still covered in burns and scars.
Irrespective of her new look, Tennant was determined not to allow it to control her life. Instead, she saw it as a chance to be better and look after herself in a better way.
Please fill in your e-mail so we can share with you our top stories!
The information in this article is not intended or implied to be a substitute for professional medical advice, diagnosis or treatment. All content, including text, and images contained on news.AmoMama.com, or available through news.AmoMama.com is for general information purposes only. news.AmoMama.com does not take responsibility for any action taken as a result of reading this article. Before undertaking any course of treatment please consult with your healthcare provider.