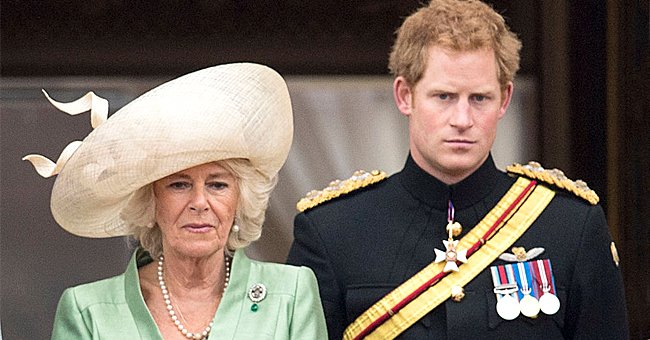 Getty Images
Harry Felt 'Perennially Aggravated' by Camilla Who Made Him Feel like Visitor at Home, Claimed Expert
After Duchess Camilla was officially a part of the Royal Family, Prince Harry clashed with her. When he visited home, the Duke of Sussex allegedly felt unwelcome and uncomfortable.
When Princes William and Harry met the new woman in their father's life for the first time, the former refused to be rushed. However, William knew that their father, Prince Charles, was not willing to negotiate when it came to Camilla Parker Bowles.
Harry only met Camilla eight months after his mother, Princess Diana, had passed. Charles decided to invite Camilla's daughter and son, Laura, and Tom, to stay over when the meeting was held.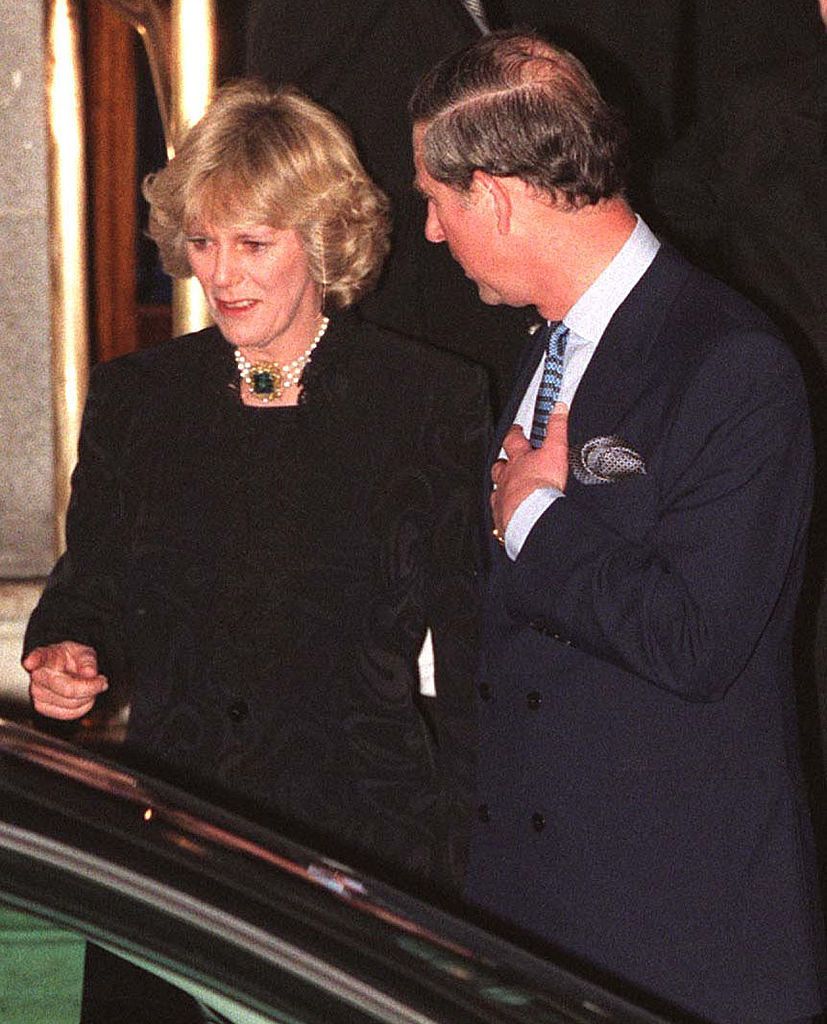 Camilla Parker Bowles and Prince Charles at London's Ritz hotel on January 28, 1999. | Source: UK Press/Getty Images
The invitation was for the Easter Holidays at Birkhall in Scotland. Luckily, all went well, and Charles and Camilla's children continued seeing one another occasionally in London and the country.
Then when the Prince of Wales was set to have his 50th birthday, his sons planned to give him a surprise party. However, the whole thing had started as a party for Charles' godchildren and their parents.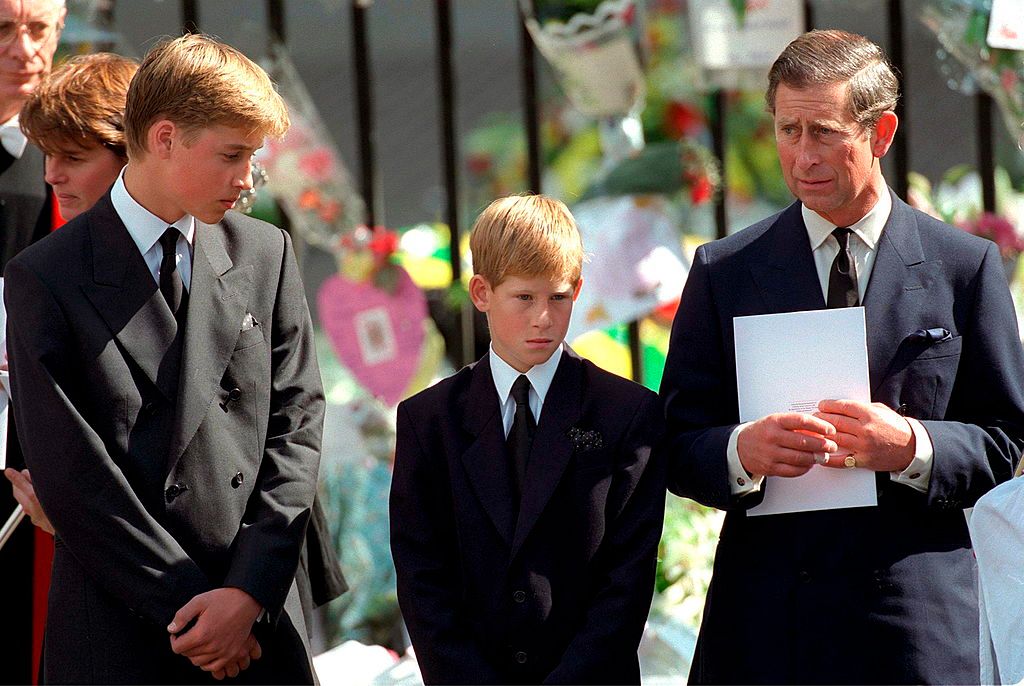 Prince William, Prince Harry, and Prince Charles at Westminster Abbey for Princess Diana's funeral in London on September 6, 1997. | Source: Tim Graham Photo Library/Getty Images
Camilla's son was Charles' godson, which meant she would need to be invited too, meaning William would finally meet her. The Prince of Wales' oldest son had heard some negative things about Camilla from his late mother.
However, William was starting to figure out that not everything he heard about Camilla was true. Charles' son arrived earlier at St James's Palace while Camilla stayed over for a couple of days.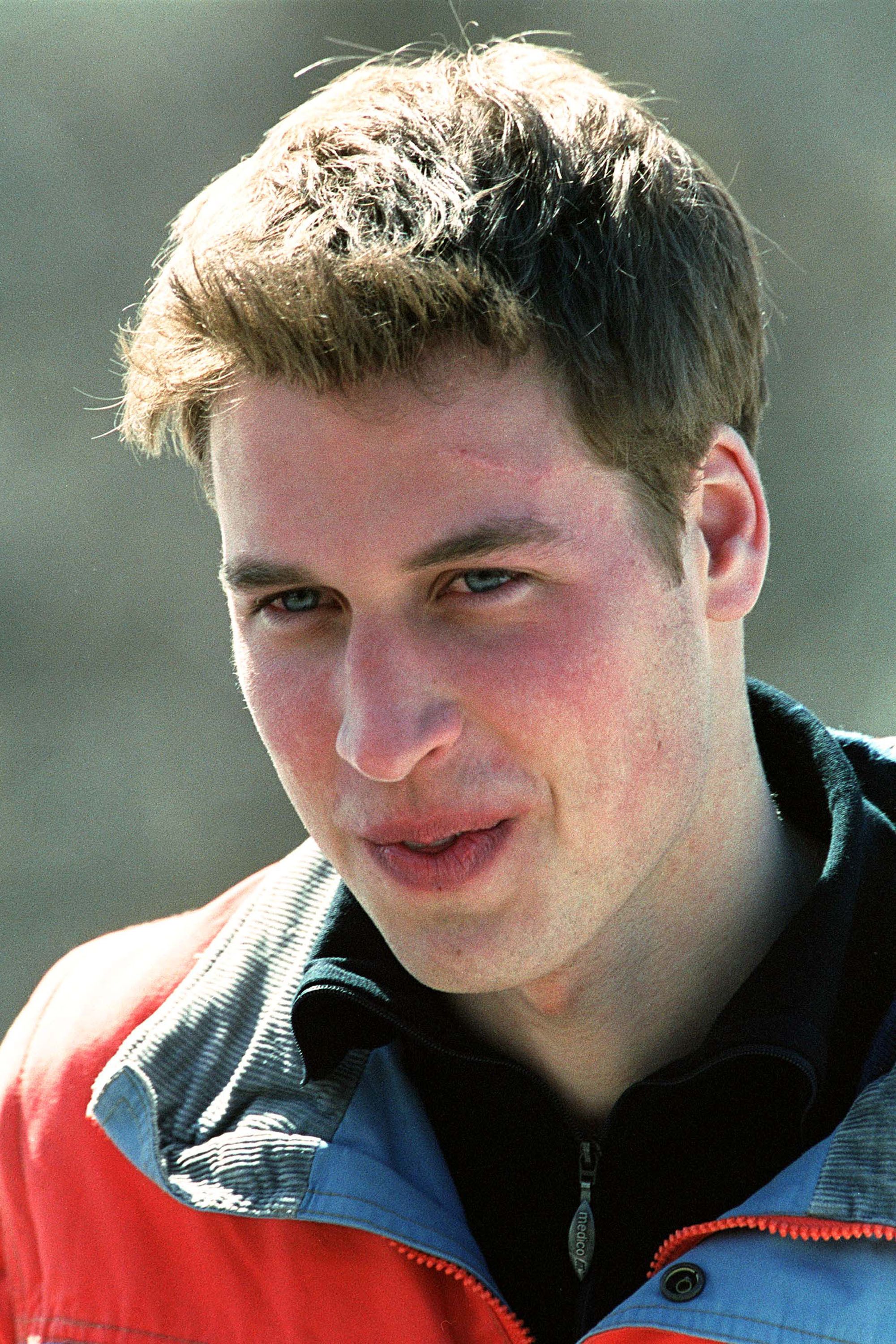 Prince William in an image taken on March 29, 2002, in Klosters, Switzerland. | Source: UK Press/Getty Images
William immediately went to his upstairs apartment, and his father announced to Camilla, "He's here: let's just get on with it." The couple went up to William's apartment for the introduction before Charles left them to talk; half an hour later, Camilla returned, saying: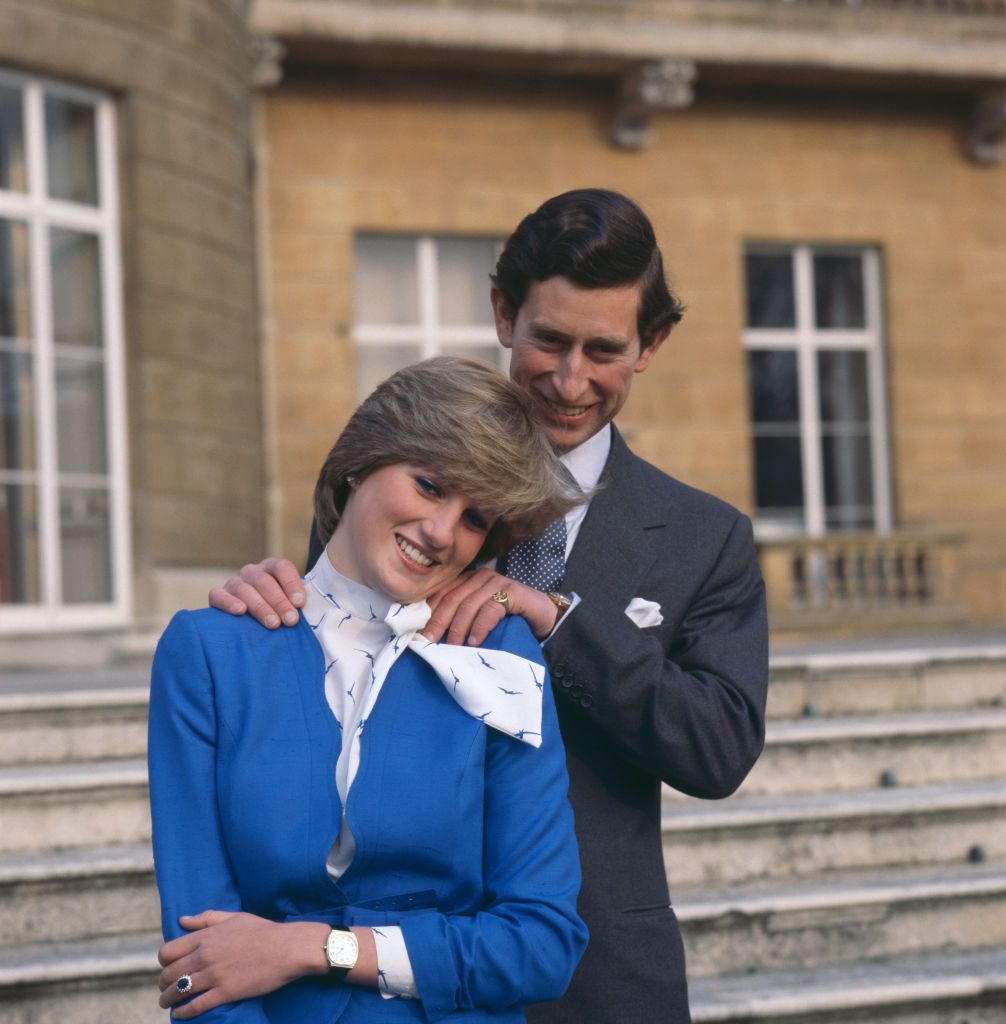 Prince Charles with his fiancee Lady Diana Spencer outside Buckingham Palace, after announcing their engagement, in London, on February 24, 1981. | Source: Hulton Archive/Getty Images
It was less than a year since Diana died, but William had kept things friendly with his father's girlfriend. In turn, Camilla was sensitive about his feelings, and a few days later, they met again for lunch.
The pair also had tea together on a couple of occasions. Sometimes, Camilla even stayed over when William was in London, and together they would have breakfast.
CAMILLA NEVER TRIED TO REPLACE DIANA
Despite wanting to be involved in William and Harry's lives, Camilla never tried to be the boys' mother. However, she was still seen as the "other woman" and was taking away Charles' time with his sons.
According to a Daily Mail source, things took a while before they could have a happy blended family. However, William was content with seeing his father delighted in his relationship.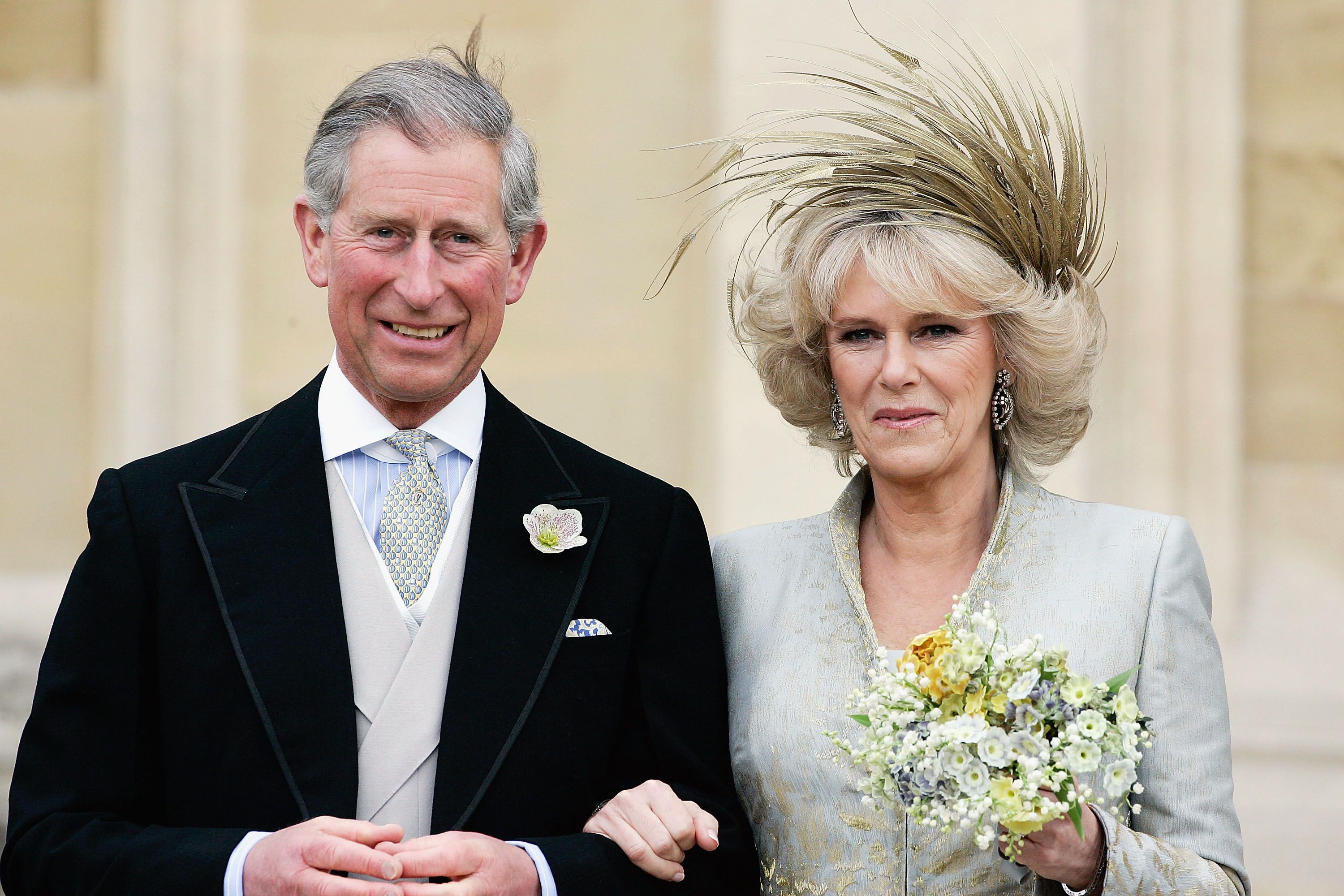 Prince Charles and Duchess Camilla after the Service of Prayer and Dedication blessing of their marriage at Windsor Castle on April 9, 2005, in Berkshire, England. | Source: Tim Graham Photo Library/Getty Images
Charles was probably ready to marry Camilla, but he didn't because he wanted to win his sons over first. The truth was, Diana had been tormented in her marriage to Charles by Camilla, who had been "the third person in her marriage."
However, the Princes of Wales' children could see how lonely their father was. He would sink into despair whenever he was away from his girlfriend, and three years later, Charles and Camilla went ahead with their wedding in 2005.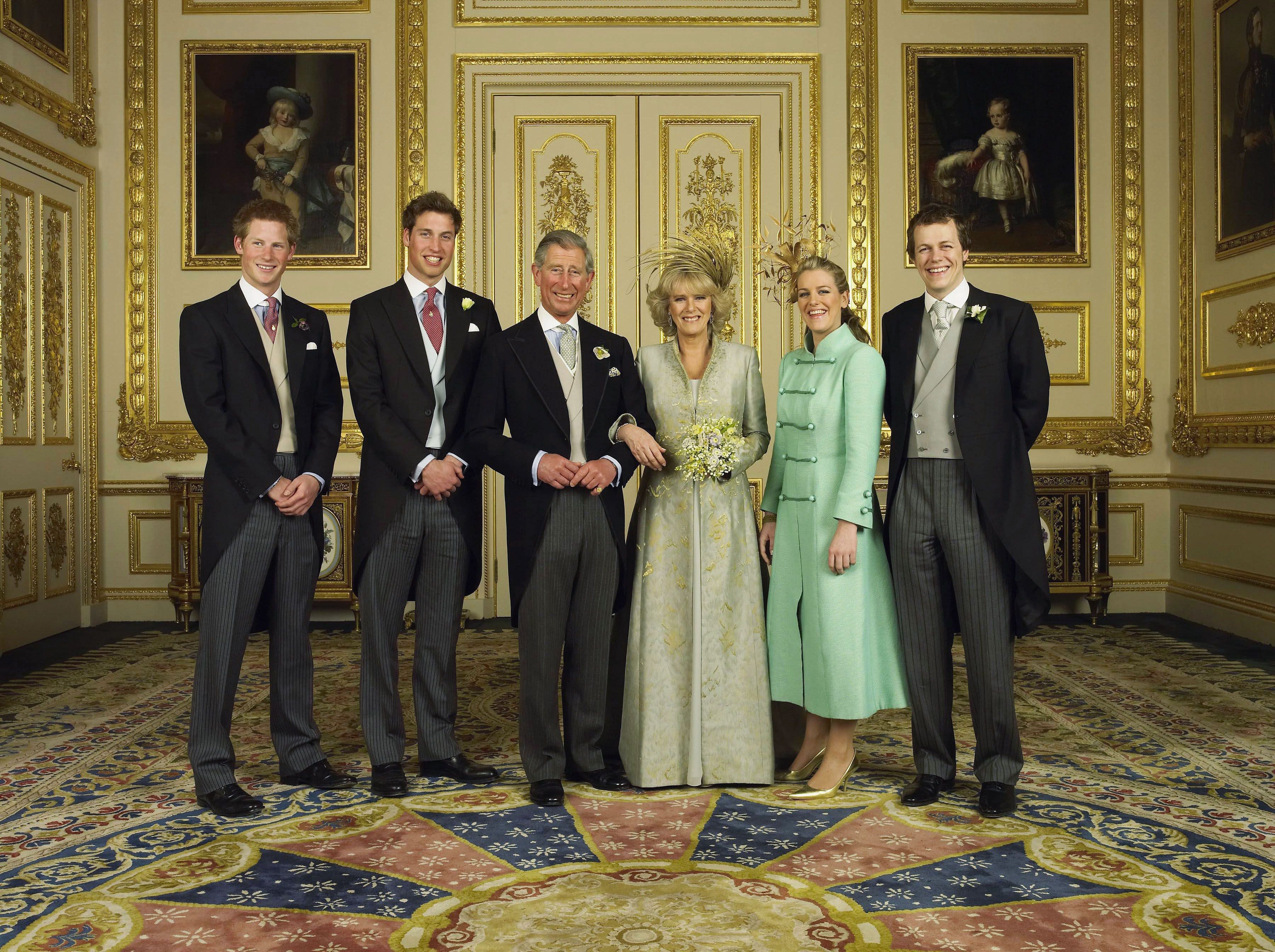 Prince Harry, Prince William, Prince Charles, and his new bride Duchess Camilla, and Laura and Tom Parker Bowles at Windsor Castle after the couple's wedding ceremony on April 9, 2005, in England. | Source: Hugo Burnand/Pool/Getty Images
Daily Mail revealed that the Prince of Wales's sons had finally decided to set aside their feelings. In a joint statement that William and Harry released about their father's second marriage, they said:
"We are both very happy for our father and Camilla, and we wish them all the luck in the future."
THE TRUTH BEHIND THE HAPPY HOME FACADE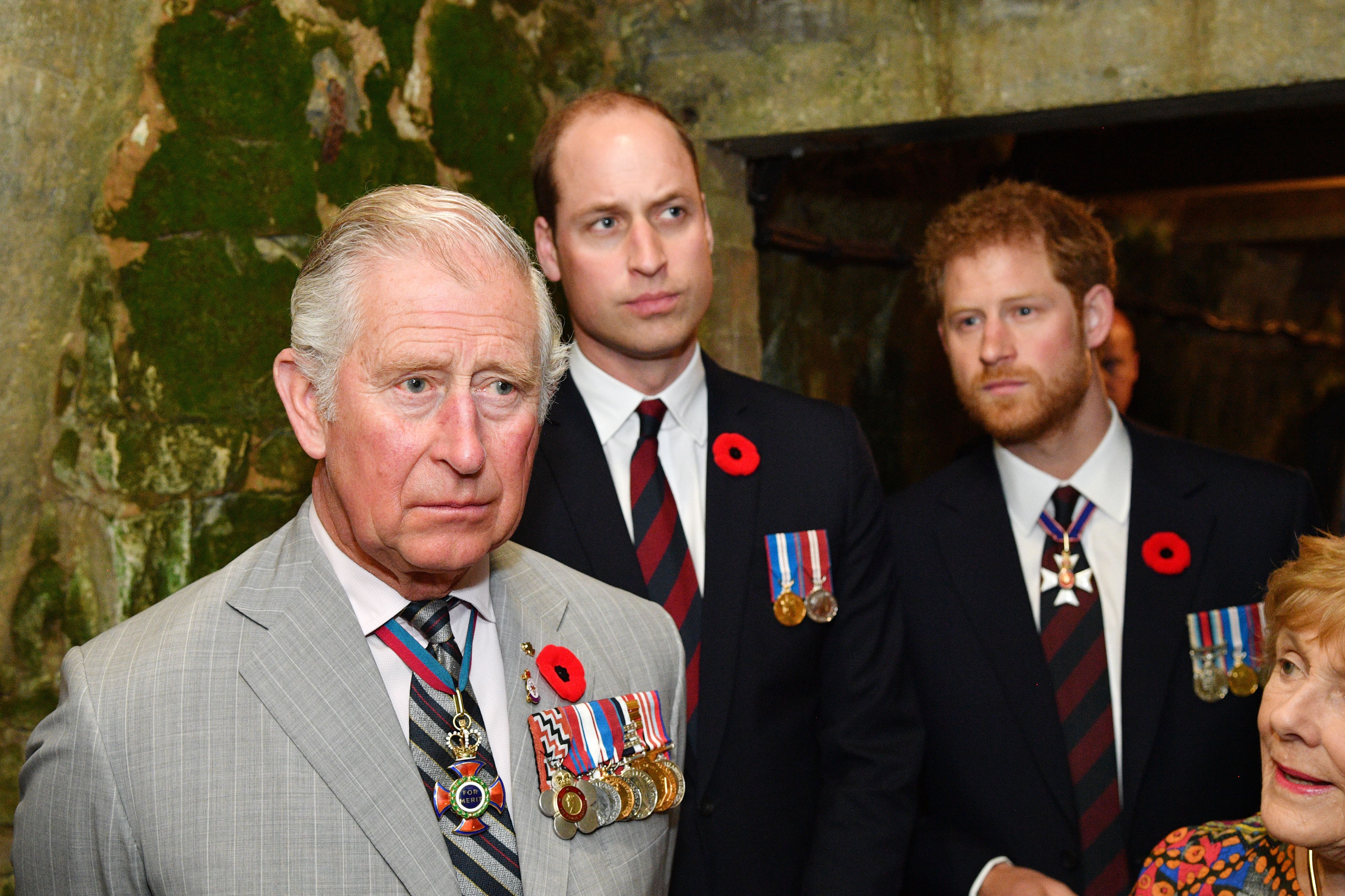 Prince Charles, Prince William, and Prince Harry at Vimy Memorial Park during the commemorations for the centenary of the Battle of Vimy Ridge on April 9, 2017, in Vimy, France. | Source: Tim Rooke - Pool/Getty Images
In the book "The Palace Papers," it was revealed that things in Charles' Royal Family weren't as great as they seemed. According to the writer, Camilla wielded so much power after marrying Charles that Harry felt "perennially aggravated."
It was so bad that the Prince of Wales' son felt like a visitor at Highgrove. However, when Harry found love and married Meghan Markle, it appeared Camilla, the Duchess of Cornwall, and the new bride had an unexpected bond.
The duo had a lot in common with them joining the Royal Family as outsiders and both coming from divorces. In a 2018 Vanity Fair article, a source shared how much the Duchess of Cornwall went out of her way to welcome Meghan, stating:
"Camilla goes out of her way to find time to spend with Meghan, to get to know her and make her feel welcome. She's the ideal mother-in-law."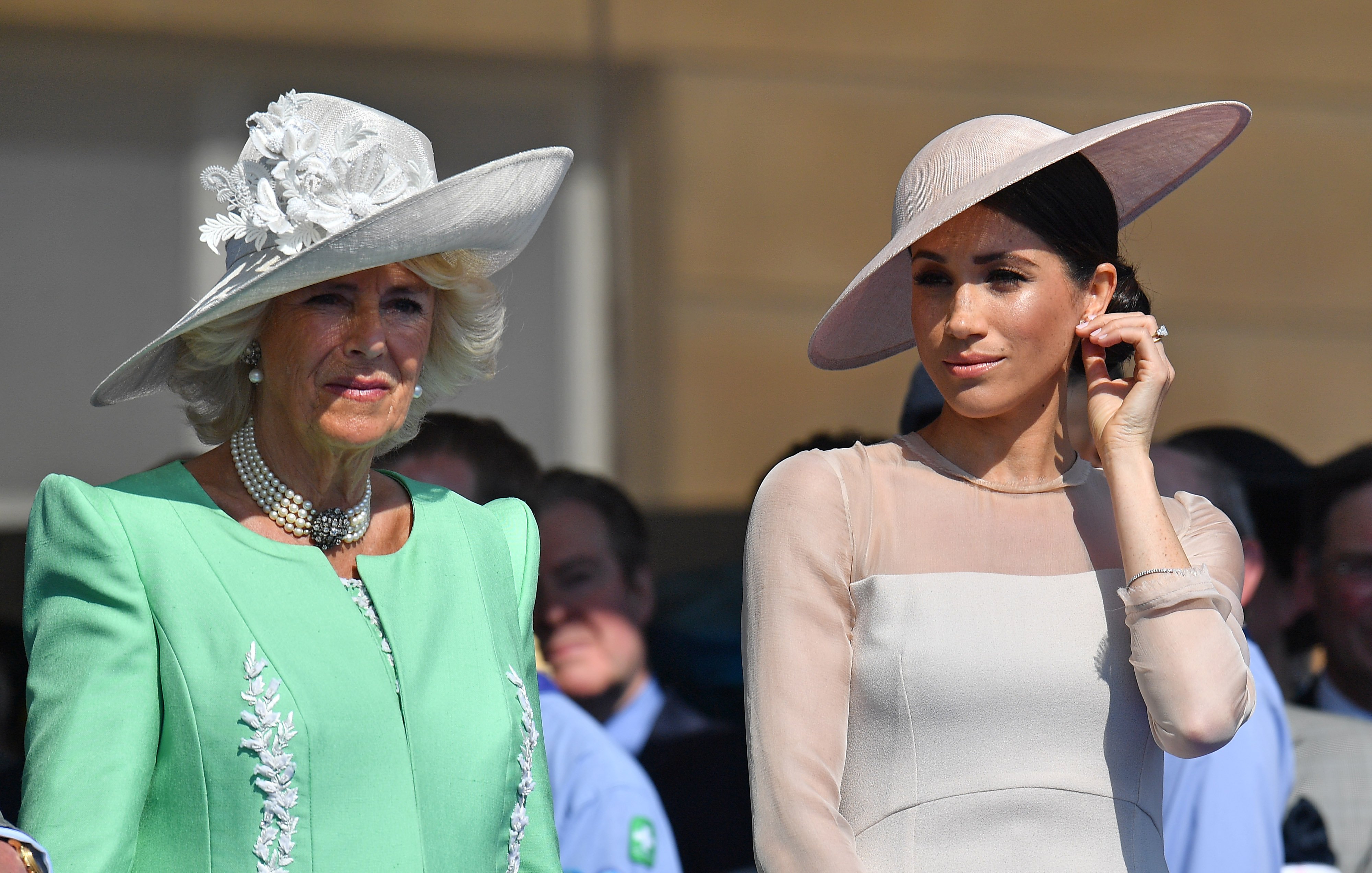 Duchess Camilla and Duchess Meghan at Prince Charles's 70th Birthday Garden Party at Buckingham Palace in London on May 22, 2018. | Source: Dominic Lipinski/AFP/Getty Images
In 2019, Camilla was by the young couple's side when they had their first official royal engagement at Westminster Abbey's Field of Remembrance Service. Vanity Fair once again revealed that Camilla was a source of support and wisdom for the couple.
She was there when they fought tabloid reports and rumors, probably because Camilla knew a lot about being hounded by the same publications. Ironically in May 2021, William appeared to side with Camilla.
While responding to his late mother's BBC interview in 1995, William blamed the interview for making his parents' marriage worse, and not Camilla. His stance was controversial because Diana once implied that Charles' second wife was the issue.
HOW CHARLES AND CAMILLA'S RELATIONSHIP AFFECTED THEIR KIDS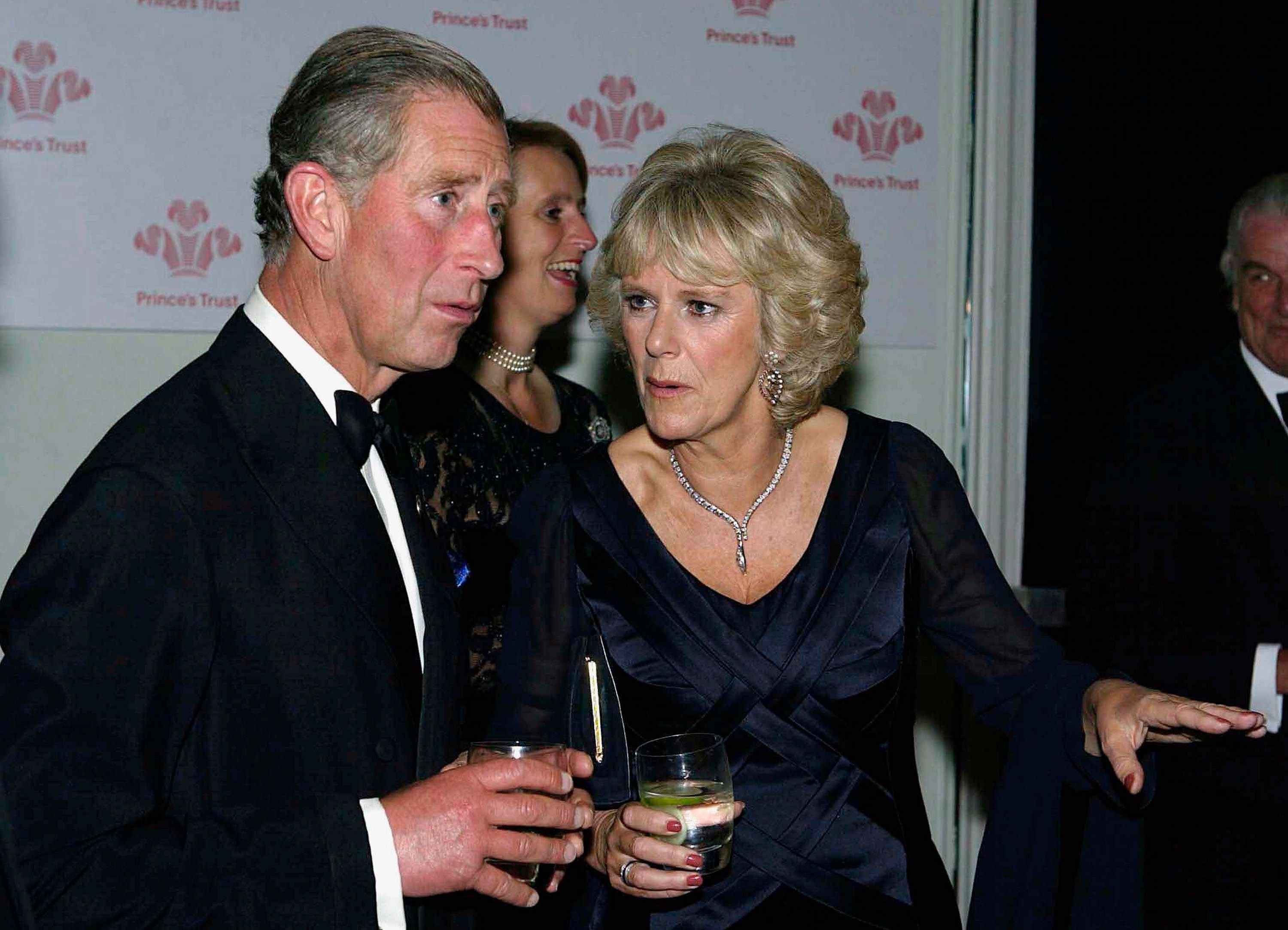 Prince Charles and Duchess Camilla at the after-party for the "Fashion Rocks" concert and fashion show on October 15, 2003, in London. | Source: Anwar Hussein/ROTA/Getty Images
Camilla and Charles' secret romance first came into the spotlight in 1992. At the time, a biography about Diana revealed how the Prince of Wales' had been having an affair with Camilla.
The book claimed the father-and-son duo [Prince Charles and Prince Harry] struggled with communication.
The following year things got worse when a newspaper published an intimate conversation between the pair. In 2014, Camilla's son, Tom, discussed the scandal in an interview sharing how living he'd been to see his mother's personal life being exposed publicly.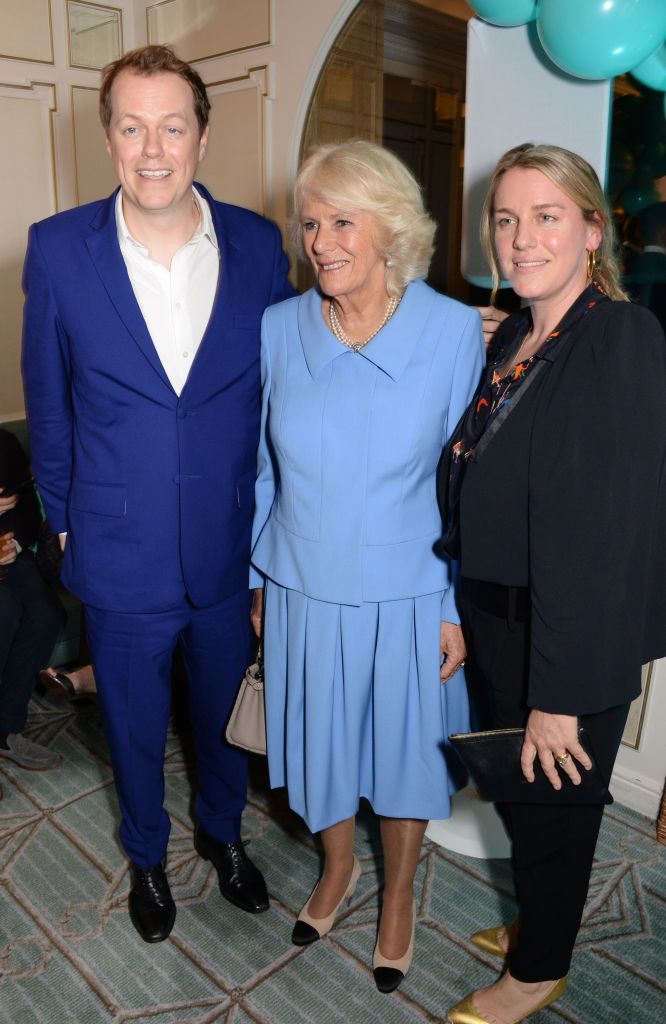 Tom Parker Bowles, Duchess Camilla, and Laura Lopes at the launch of the "Fortnum & Mason Christmas & Other Winter Feasts" cookbook on October 17, 2018, in London, England. | Source: David M. Benett/Dave Benett/Getty Images
While speaking to the Times, Camilla's son recalled looking at the newspaper and becoming shocked because he knew the type of things lovers said to each other. He knew it wasn't something anyone would want the world to read.
Tom refused to read the article as he knew he wouldn't have wanted his mother to read such things about him, as he didn't want his children to read that about him. In December 2018, Tom was interviewed on "Good Morning Britain."
When asked what it was like being a part of the Royal Family, Tom described him and his sister as "the common children" who were "just on the side." Despite being on the outside, Camilla's son was said to be close to Charles.
Tom even once confessed that he'd "always adored" his stepfather. The Prince of Wales was good, kind, and lovely to Tom, whereas his stepbrother, Harry, allegedly had a different outlook on his father.
According to "The Palace Papers," the Duke of Sussex, who was said to have a "habitual mood, however, was increasingly truculent," allegedly shared his resentment toward Charles. The book claimed the father-and-son duo struggled with communication.
Harry and Charles mostly communicated through their secretaries. The younger royal was also not too pleased with his older brother, William, as he allegedly would vent about him.
Please fill in your e-mail so we can share with you our top stories!