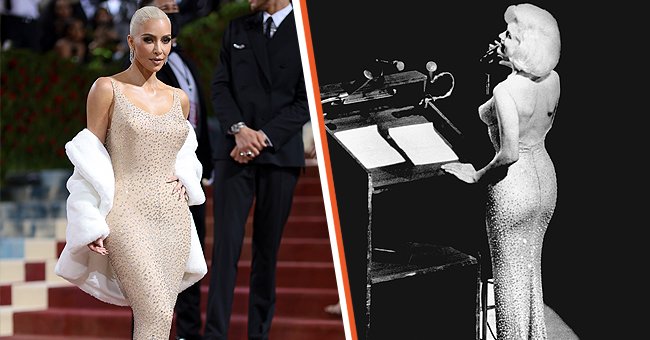 Getty Images
Kim Kardashian's Met Gala Dress - Closer Look at Her Outfit That Was Predicted by Fans
Kim Kardashian's Met Gala dress, which was not hers, could not be altered to her liking and fitting. However, fans predicted that the beauty mogul would wear the iconic fashion item even before the event happened.
Kim Kardashian has been no stranger to the Met Gala Ball since her first appearance in 2013. She was only Kanye West's plus one and didn't know much of the other attendees.
She was also, at that time, pregnant with her first child, North, leaving the fashion mogul quite insecure about her shape.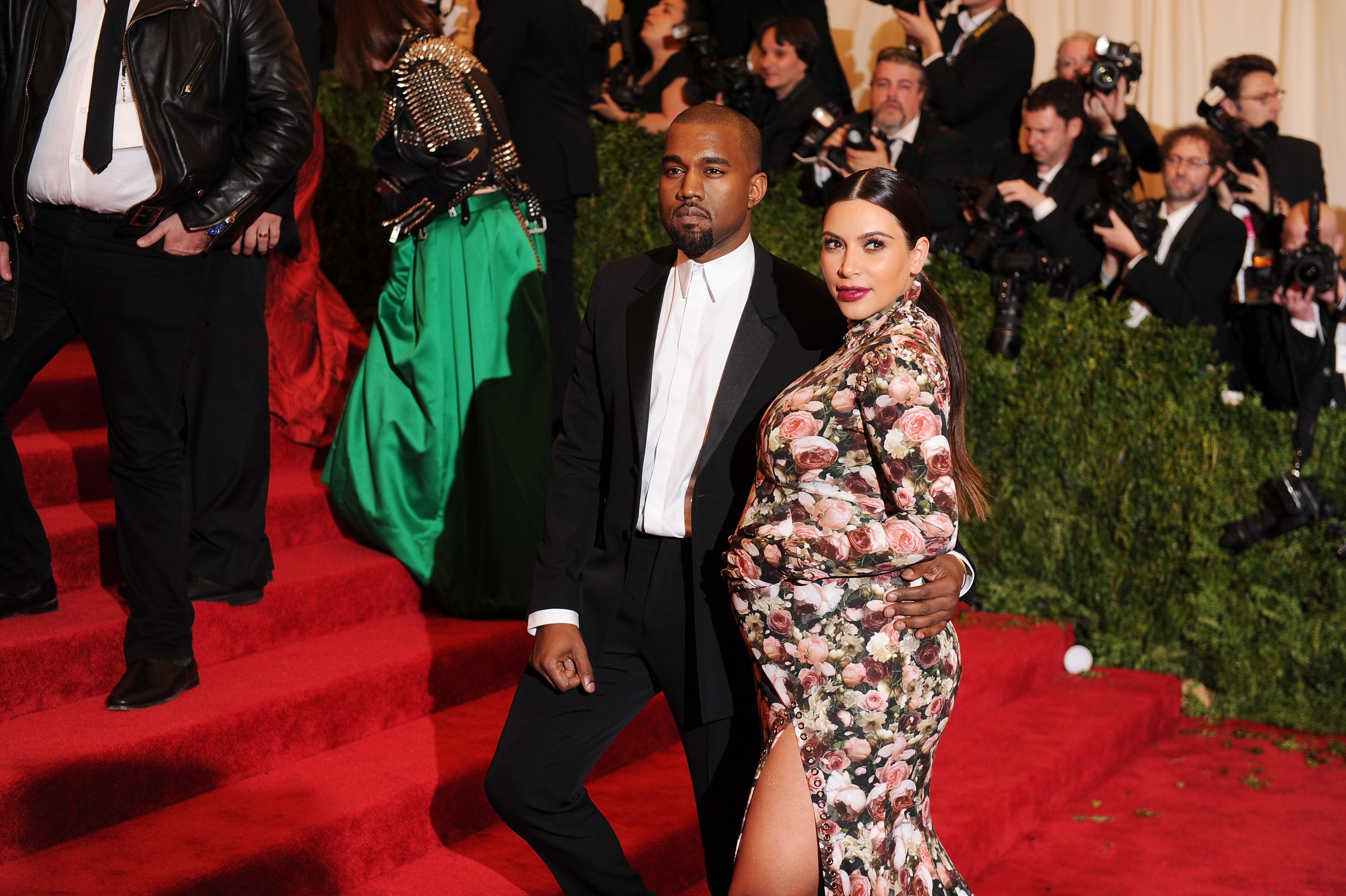 Kanye West and Kim Kardashian during the Costume Institute Gala for the "PUNK: Chaos to Couture" exhibition at the Metropolitan Museum of Art on May 6, 2013, in New York City. | Source: Getty Images
Kardashian wore a Givenchy rose-printed gown but was criticized by fans for her look, even compared to the fictional film character Mrs. Doubtfire starring Robin Williams.
She has since established herself as a fashion icon over the years, and designer brands would be thrilled to have the reality star wear their clothes.
Each year, Kardashian thoroughly thinks about and prepares for her Met gown months in advance, so it is no surprise that the outcome is often astonishing. Here's a look at what she wore to the highly anticipated 2022 event.
WHAT DID KIM KARDASHIAN WEAR TO MET GALA
This year, Kardashian showcased her curvy figure and toned arms in a skin-tight beige gown with over 6,000 crystals by Jean Louis. Kardashian completed her look with a white fur coat and dangling diamond earrings.
Kardashian was initially against the skin-tight Balenciaga outfit. Still, even when her face was not seen, her distinct figure allowed others to know it was the beauty mogul behind the mask.
To match her outfit, the "Keeping Up With The Kardashians" star dyed her hair bleach blonde and had it pulled back throughout the night in what seemed like a wet look. If fans didn't already know, Kardashian's gown might be familiar because it was not hers.
Her iconic dress was what Marilyn Monroe wore during former President Kennedy's 45th birthday in the '60s. At the time of her performance, the audience gasped as the singer peeled off her white coat to show the translucent outfit.
"Nowadays, everyone wears sheer dresses, but back then, that was not the case," Kardashian said. "In a sense, it's the original naked dress. That's why it was so shocking." However, she also revealed that she was thrilled to be wearing the gown in an Instagram post. Kardashian said:
"I am so honored to be wearing the iconic dress that Marilyn Monroe wore in 1962 to sing 'Happy Birthday' to President John F. Kennedy."
To date, the fashionable piece is known to be the most expensive dress sold at an auction. As an avid fan of auctions, Kardashian was able to use her connections to get hold of the coveted gown.
KIM KARDASHIAN'S DRESS WAS PREDICTED BY FANS
Although many were shocked to see Kardashian's dress, some fans had an inkling that she would debut in Monroe's gown because of her whereabouts and hints.
In April, she revealed that her Met outfit could not be tailored nor altered, which suggested that it was archived vintage. The Gala's theme, Gilded Glamour, also helped fans connect the dots.
In addition, she and her partner, Pete Davidson, were seen at the Ripley's Believe It or Not museum on April 23, where the gown was on display. Naturally, fans came up with the theory that Kardashian visited the place to look at and try the dress, which made its way to a Reddit forum.
HAT DID KIM KARDASHIAN WEAR TO MET GALA 2021
Kardashian wore a completely different piece that had people talking on social media in the previous year. No one will forget the all-black ensemble the Skims founder wore to the event that covered her face completely.
Kardashian was initially against the skin-tight Balenciaga outfit. Still, even when her face was not seen, her distinct figure allowed others to know it was the beauty mogul behind the mask. "What's more American than a T-shirt head to toe?" she said. The 2021 Met Gala's theme was "In America: A Lexicon of Fashion."
Please fill in your e-mail so we can share with you our top stories!