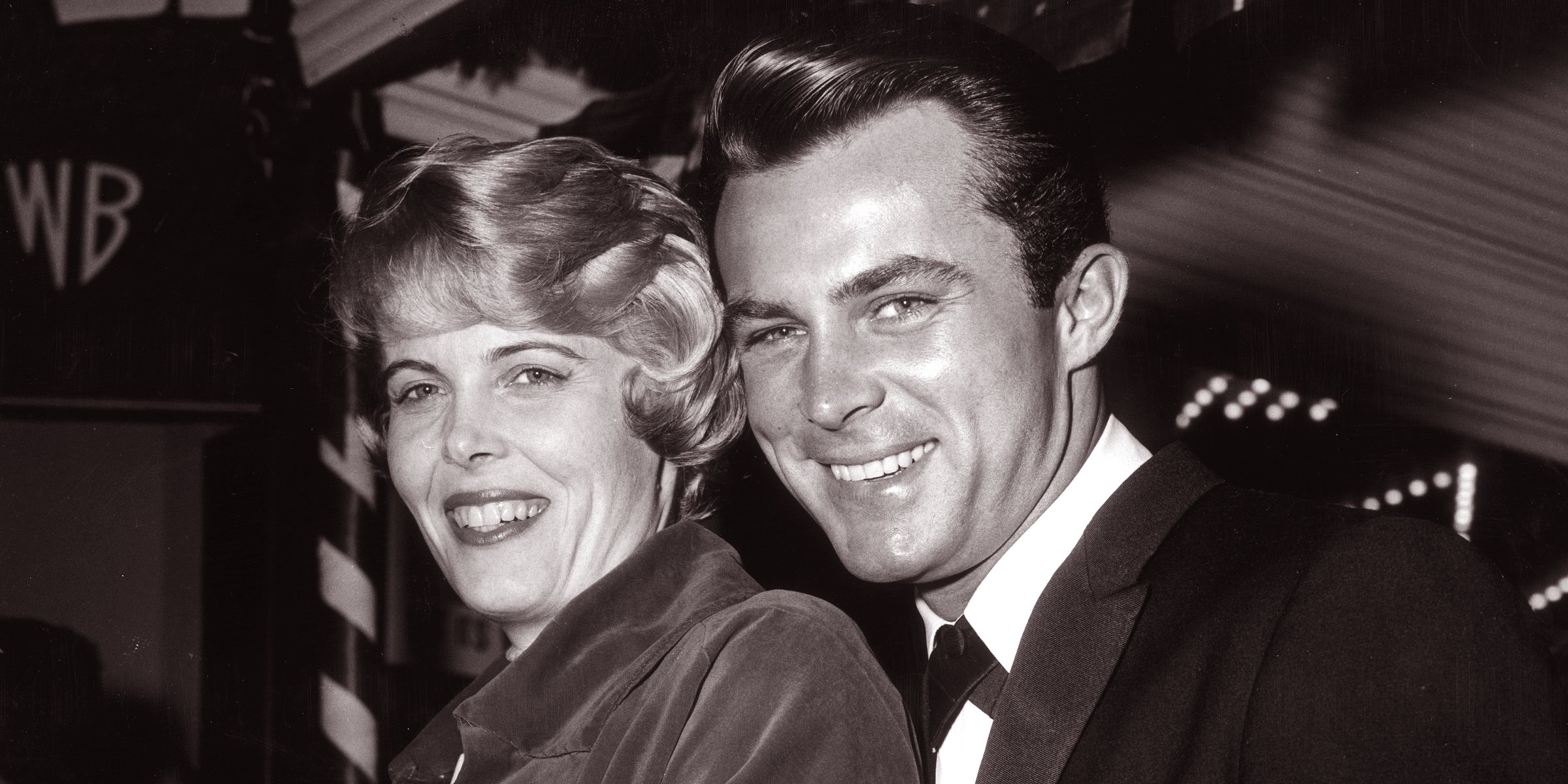 Getty Images
Robert Conrad Was a Broke College Dropout When He Eloped with 1st Wife & Kept Her Hidden from Her Rich Family
Robert Conrad was a man who commanded respect with his physique and poise. He had the features of a boxer and the talent of a brilliant actor. But before all the fame and recognition, he was a college dropout who eloped with a rich man's daughter.
Robert Conrad was every girl's dream guy as an actor. He charmed many, young and old, women and men with his confidence, stamina, and handsomeness during his younger years.
Once he established an acting career, Conrad looked into music, churning pop, and rock to make enjoyable rhythms under "Bob Conrad." He was also featured as a radio presenter.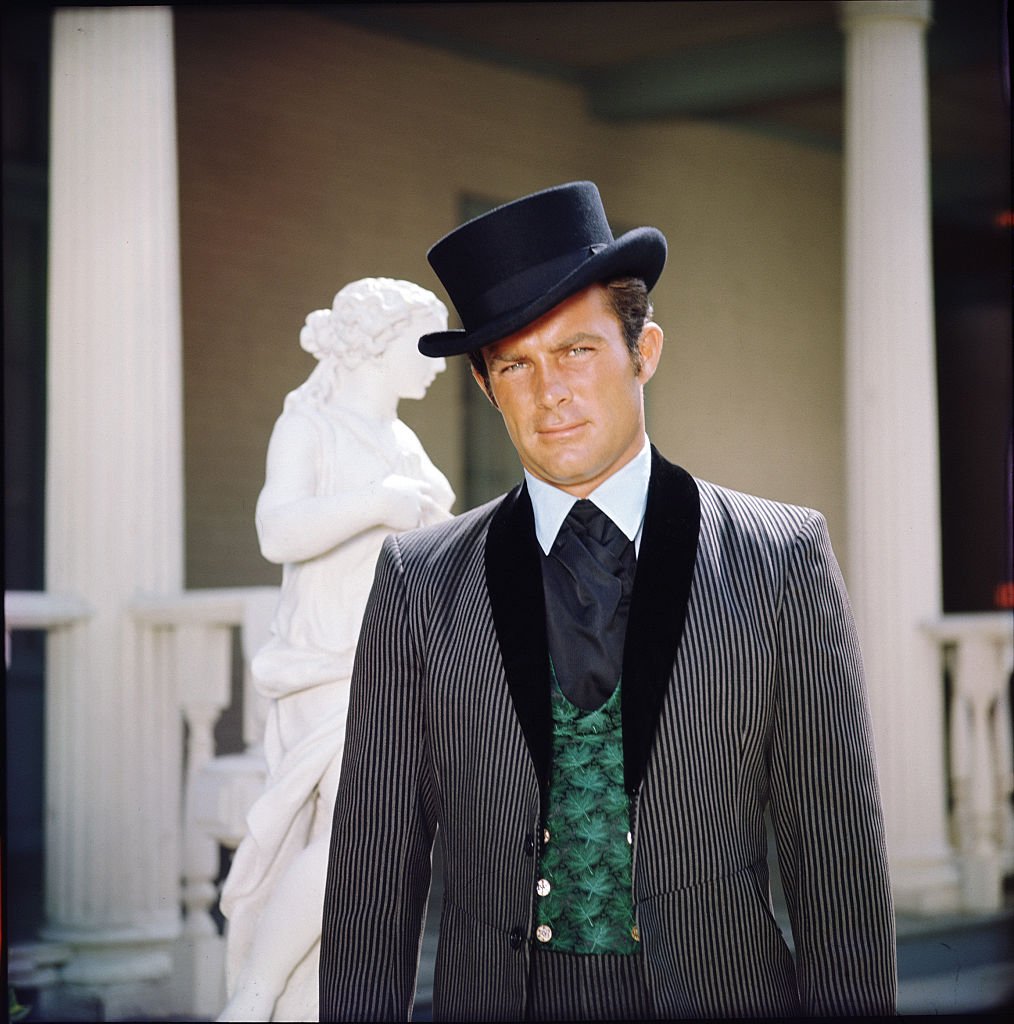 Robert Conrad in "The Wild Wild West" circa 1967 | Source: Getty Images
Conrad was an extremely macho man, and he had no problem exhibiting bits of his true nature in his movies. This personality came to be because of his childhood. He was born in 1935 to teenage parents who lived on the South Side of Chicago.
His dad, Leonard Falk, found work as a superintendent with a New Jersey plant that specialized in chocolate flavoring. His mother worked as a publicist under the name Jacqueline Hubbard.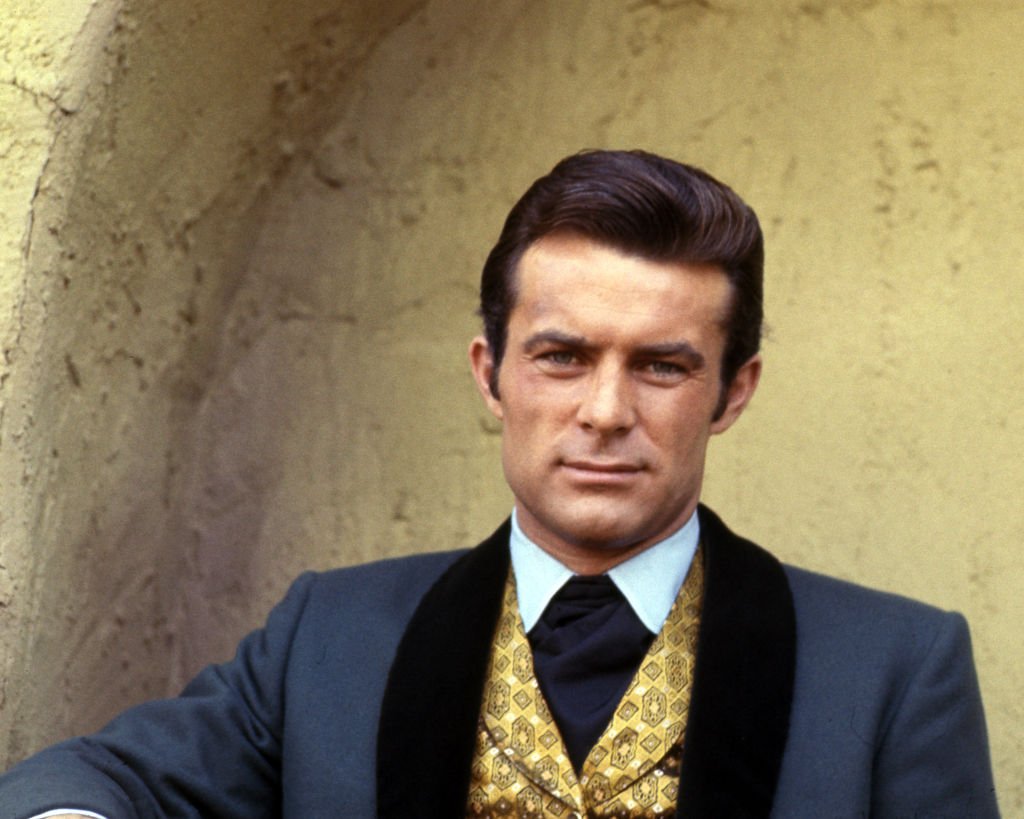 Robert Conrad in "The Wild Wild West" circa 1966 | Source: Getty Images
The duo divorced when their son was very young, and Hubbard was the most present for her son. While raising him, she instilled toughness into the young man, who also studied in a military school.
Hubbard married again, and Conrad was shipped off to live with his grandmother as time went on. His time at the military school exposed him to some fierceness; at 15, unafraid, he enlisted in the marines.
However, Conrad was kicked out when they discovered his age: he was too young to serve as a marine. Nevertheless, Conrad held onto his ruggedness despite not enlisting in the marines, exhibiting it when he found fame in Hollywood.
CONRAD ELOPES WITH HIS LOVER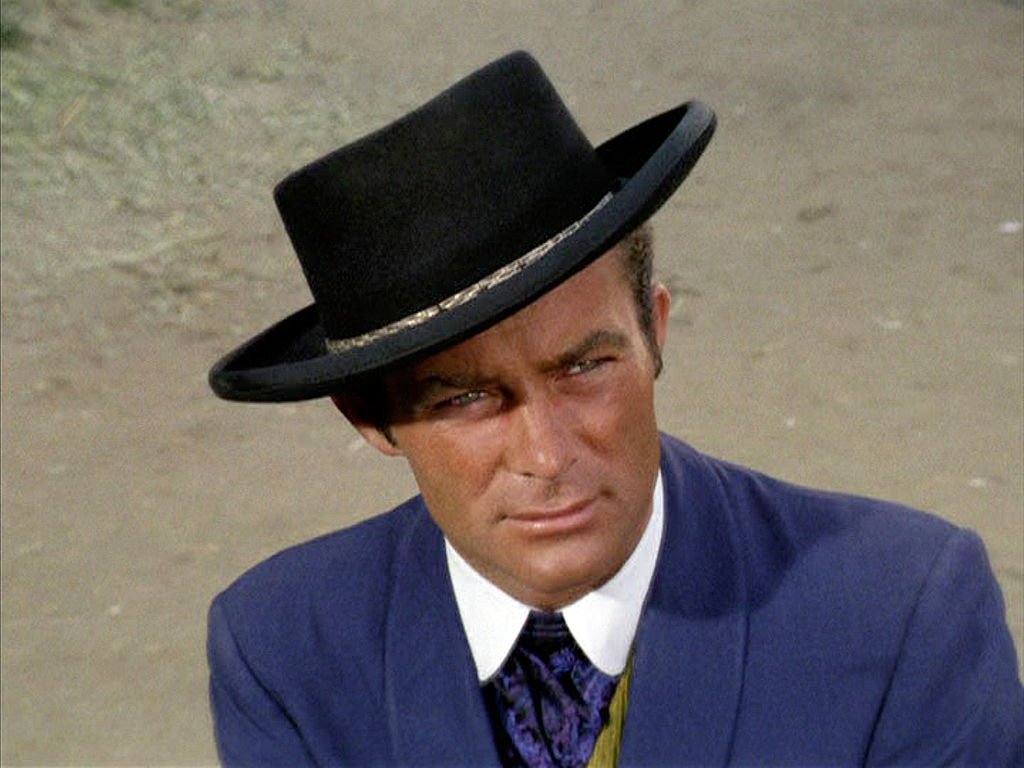 Robert Conrad as James T. West in "The Wild Wild West" aired on September 16, 1966 | Source: Getty Images
Conrad embraced and displayed his masculinity in every way, but that did not get in the way of his emotions. When it came to heart matters, he loved blindly.
The Chicago native studied drama at Northwestern University but did not complete his education because he eloped with Joan Kenlay, his first wife, in 1952. Kenlay's dad was a wealthy lawyer, and she was attending a religious boarding school.
At the time, Conrad was only 17, and he had no money, fame, career, or a decent job. So he lied his way, claiming to be 21 to get work as a docker.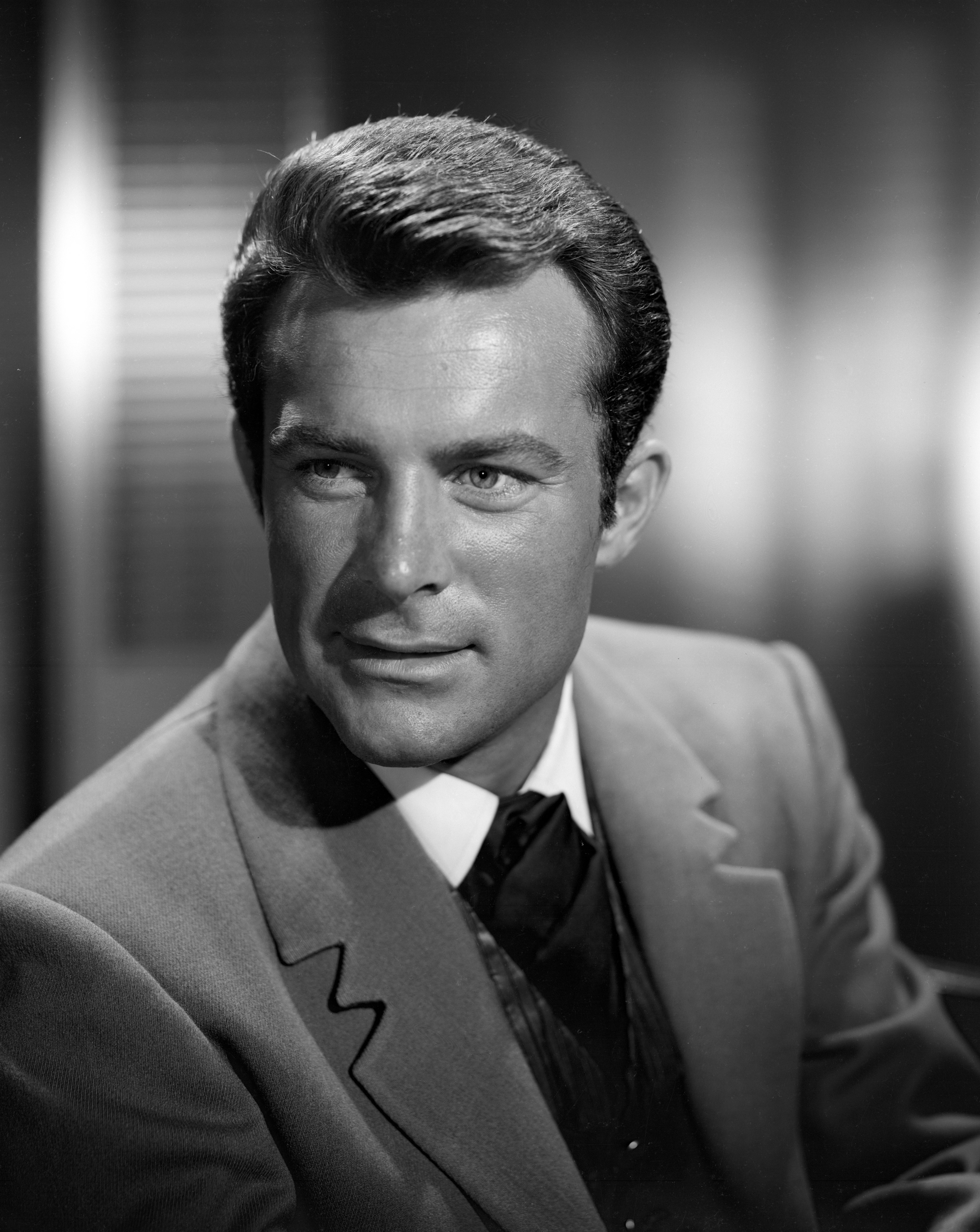 Actor Robert Conrad portrays James T. West in the CBS television show, The Wild Wild West. Image dated April 22, 1965. Hollywood, CA. | Source: Getty Images
This was still not enough to break the brave couple. They remained inseparable and changed their names to shield their identities: they had eloped because Kenlay's wealthy family would have objected to their union.
However, they revealed their whereabouts that same year as Conrad was set to welcome his first child. Although he shuffled different jobs to make ends meet, working as a docker, candy factory worker, milkman, and earning stipends, he and Kenlay managed to be happy.
Two years after the runaway lovers settled down, Conrad lost his position as a docker because he handed out a petition seeking to fire their union steward.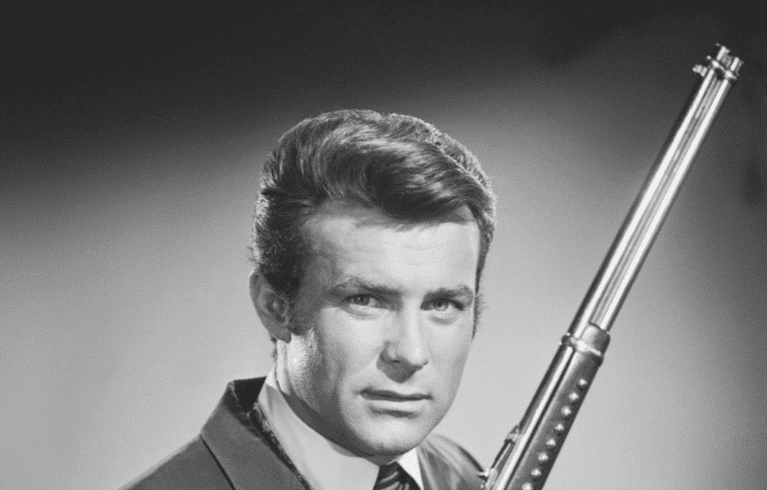 Promotional portrait of Robert Conrad in costume as James T. West from the television series "The Wild, Wild West," on February 28, 1967 | Photo: Getty Images| Source: Getty Images
Moving forward, Conrad changed his birth name, adopting "Conrad," because he grew exhausted from his mother's constantly changing his name. His excuse was:
"Every time my mother would have a marriage, she would change my name to her husband's name, and I got tired of it."
Being a family man at a young age was not easy. However, he needed to support his family's needs, so the Chicago native began singing in cafes.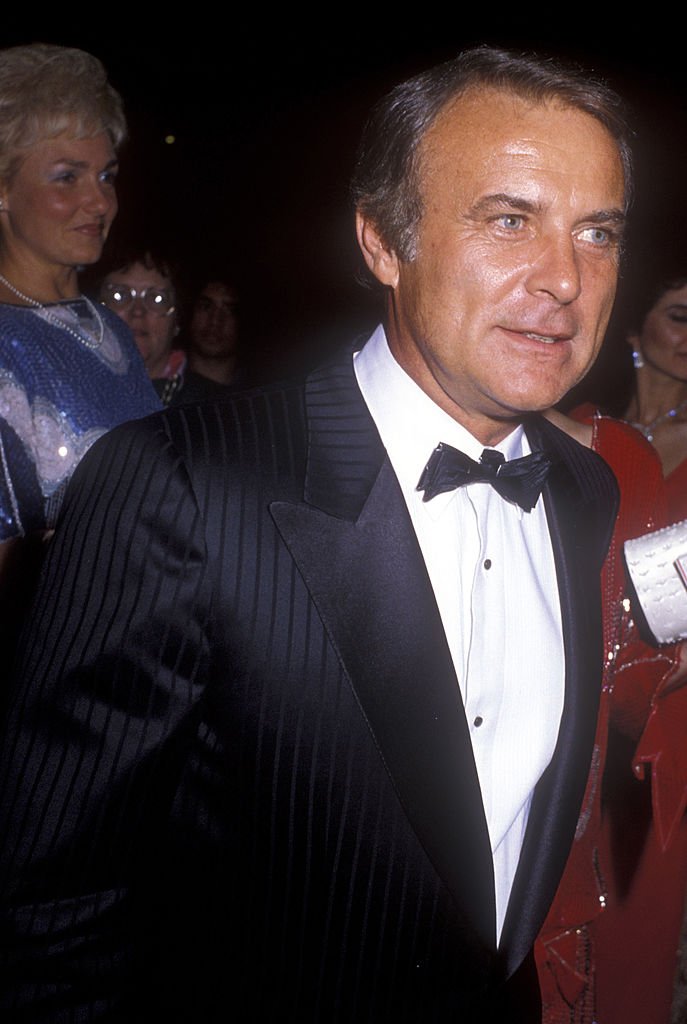 Robert Conrad during NBC Tribute to Clint Eastwood in Los Angeles | Source: Getty Images
Despite being a talented singer, he did not make any headway until his encounter with Nick Adams, a friend who promised him a headstart in Hollywood.
In 1957, when Conrad contacted his friend, Adams got a card from the Screen Actors Guild and an agent. Eventually, he signed a contract with Warner Bros. to earn a $250 fee weekly.
Soon, Conrad was selected to play private eye Tom Lopaka in the TV series "Hawaiian Eye." This was the beginning of his iconic career that lasted for decades.
CONRAD'S FAMILY: FIRST WIFE AND KIDS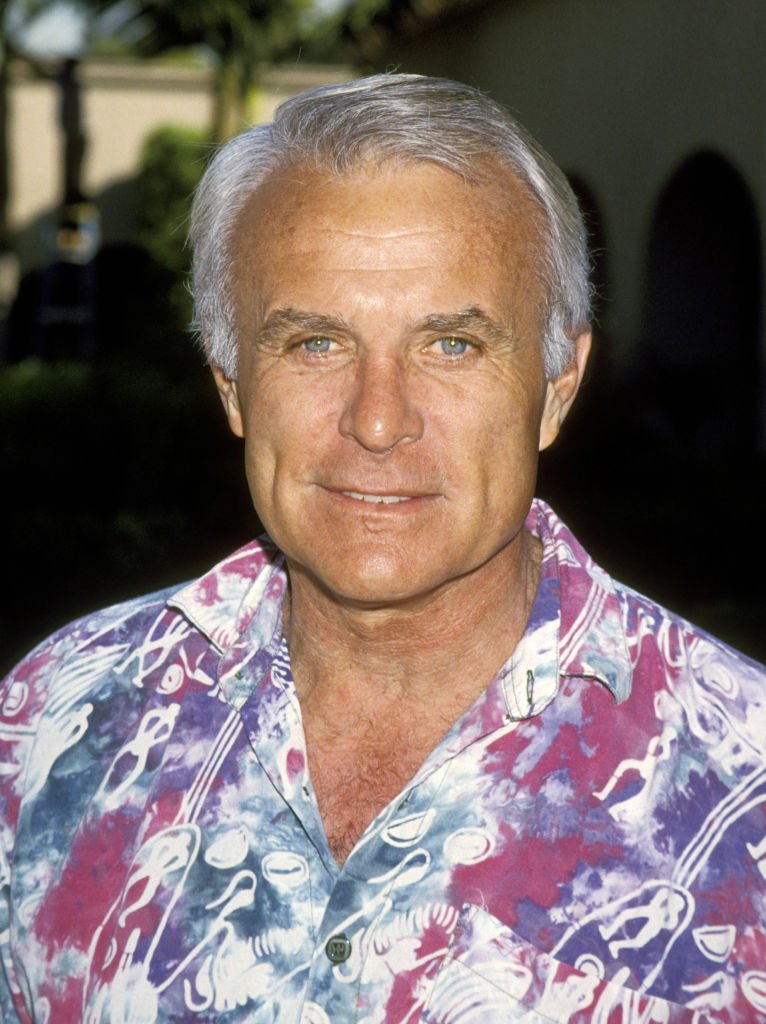 Robert Conrad during CBS Winter TCA Press Tour on January 12, 1994 | Source: Getty Images
Conrad's marriage to Kenlay lasted for twenty-five years, during which the couple welcomed five kids, namely Joan, named after her mother, Nancy, Shane, Christy, and Christian.
One of their daughters, Nancy, was born on his 19th birthday. Although Conrad's first marriage did not last forever, he had terrific experiences with Kenlay, who separated amicably from the actor.
Their bond was still close, and the "The Wild Wild West" star allowed her to handle the family's financial matters. In addition, he referred to Kenlay as his wife in an interview, despite being divorced.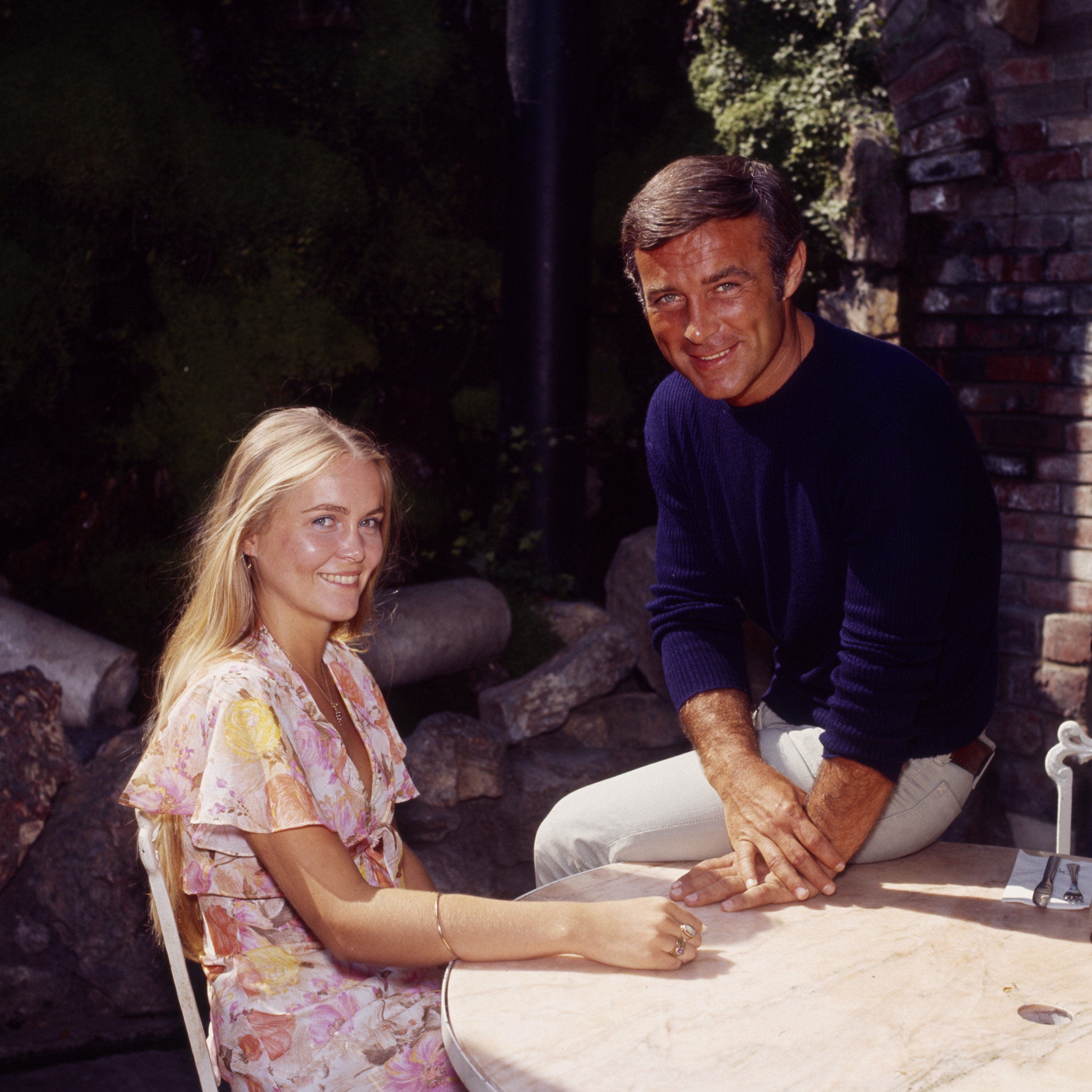 Nancy Conrad, Robert Conrad appearing in the Disney General Entertainment Content via Getty Images tv series 'Assignment: Vienna'. | Source: Getty Images
He also commented on how they jointly parented their kids. Conrad explained that they were intentional with the values they instilled in them. In his words:
"My wife and I tried to see that our children were honest, hardworking, basically moral people."
Conrad ensured that his kids were disciplined as a father, carving out strict rules for his daughters. However, he was also approachable and had an open mind when it involved gender equality. For example, he taught his sons the importance of getting chores done, even though it was deemed feminine.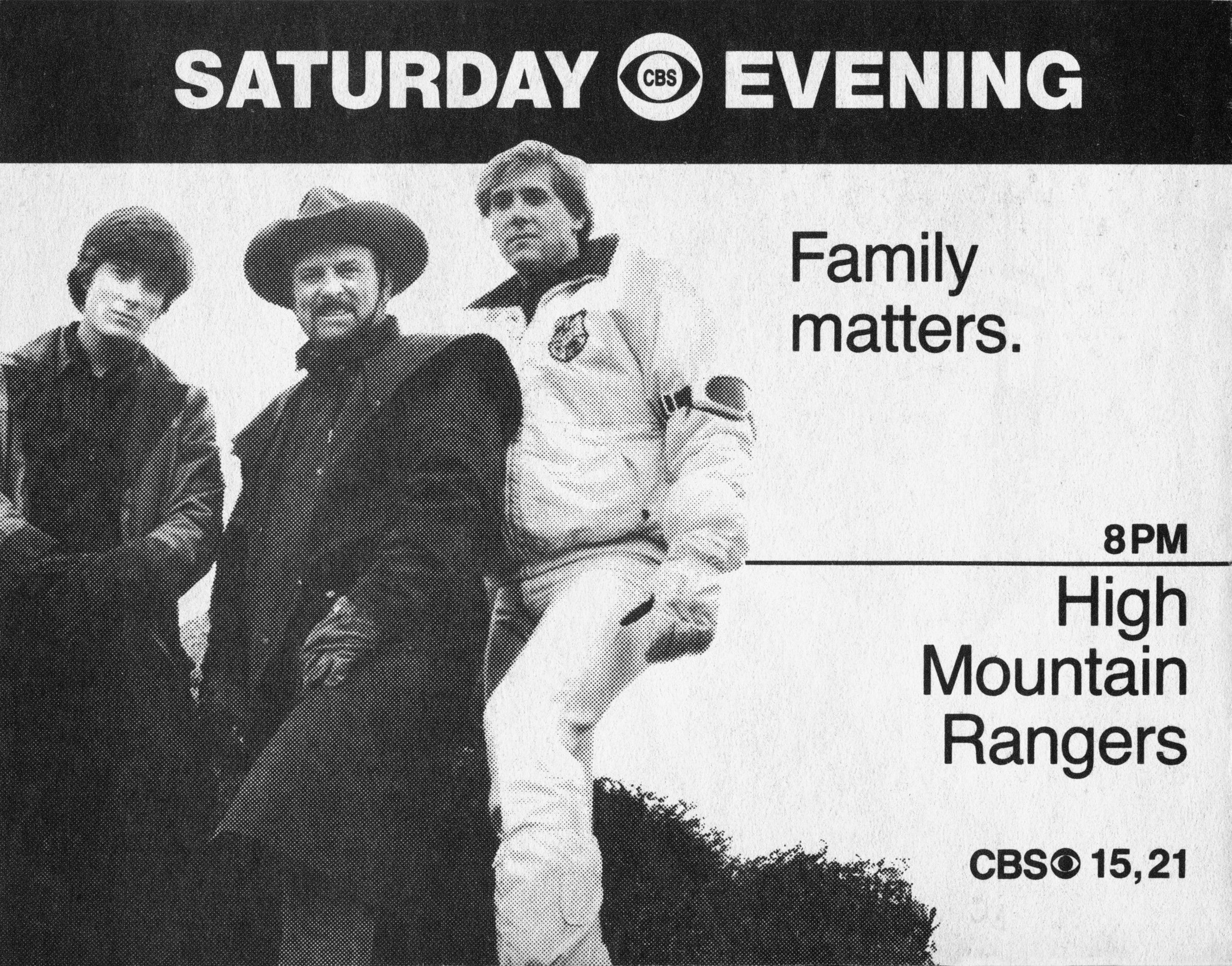 An ad for the Saturday primetime action adventure: High Mountain Rangers starring Shane Conrad, Robert Conrad, and Christian Conrad. | Source: Getty Images
As they grew older, they displayed interest in show business, which made the actor proud. His sons, Shane and Christian, were inclined to act by virtue of their childhood; they grew up watching their father perform on set.
Joan and Nancy did not have that opportunity, yet they loved the craft. Christy, a Pepperdine University graduate, was the only child who was not interested in acting.
Conrad spoke highly of his kids, confident they turned out well. He explained that it was fun working with them, adding that he pitched a family-friendly show featuring his pack on TV.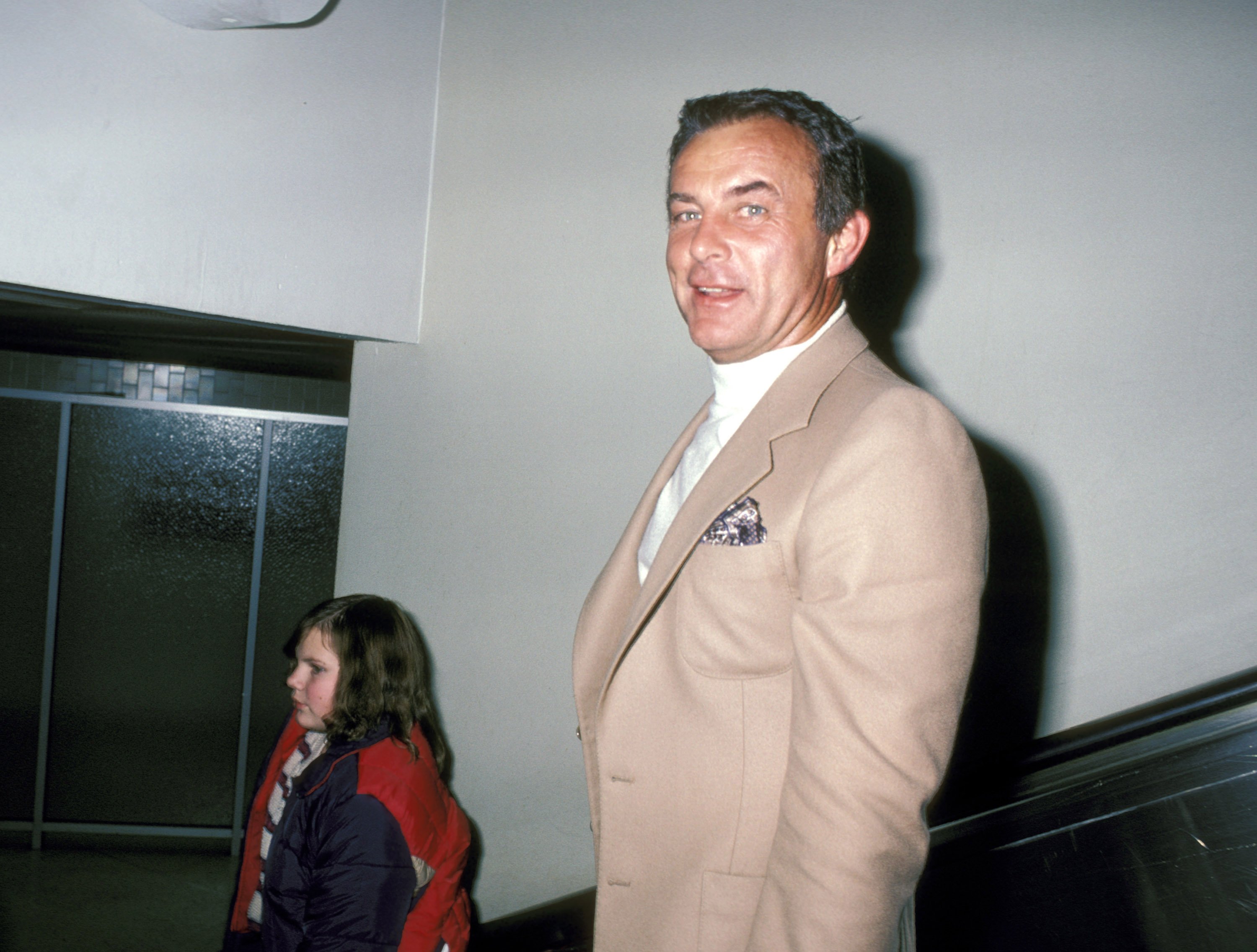 Robert Conrad during Robert Conrad Sighting at Los Angeles International Airport on December 31, 1980 at Los Angeles International Airport in Los Angeles, California | Source: Getty Images
Conrad found love again after his amicable divorce from Kenlay. However, it was with a much younger lover, 28-year-old LaVelda, a former beauty pageant participant. The pair had first met when she was 17, during a beauty pageant, and then Conrad, still married, asked the model about her age.
He later called her up, and ten years after that, she became his second wife. The couple moved to a private area in Bear Valley, California, with a population summing of one hundred.
There, they started a new family with the arrival of their three kids, Kaja, Camille, and Chelsea. Conrad was happy in his second marriage, which was unbelievably exciting. Thankfully, his first and second families maintained a cordial relationship.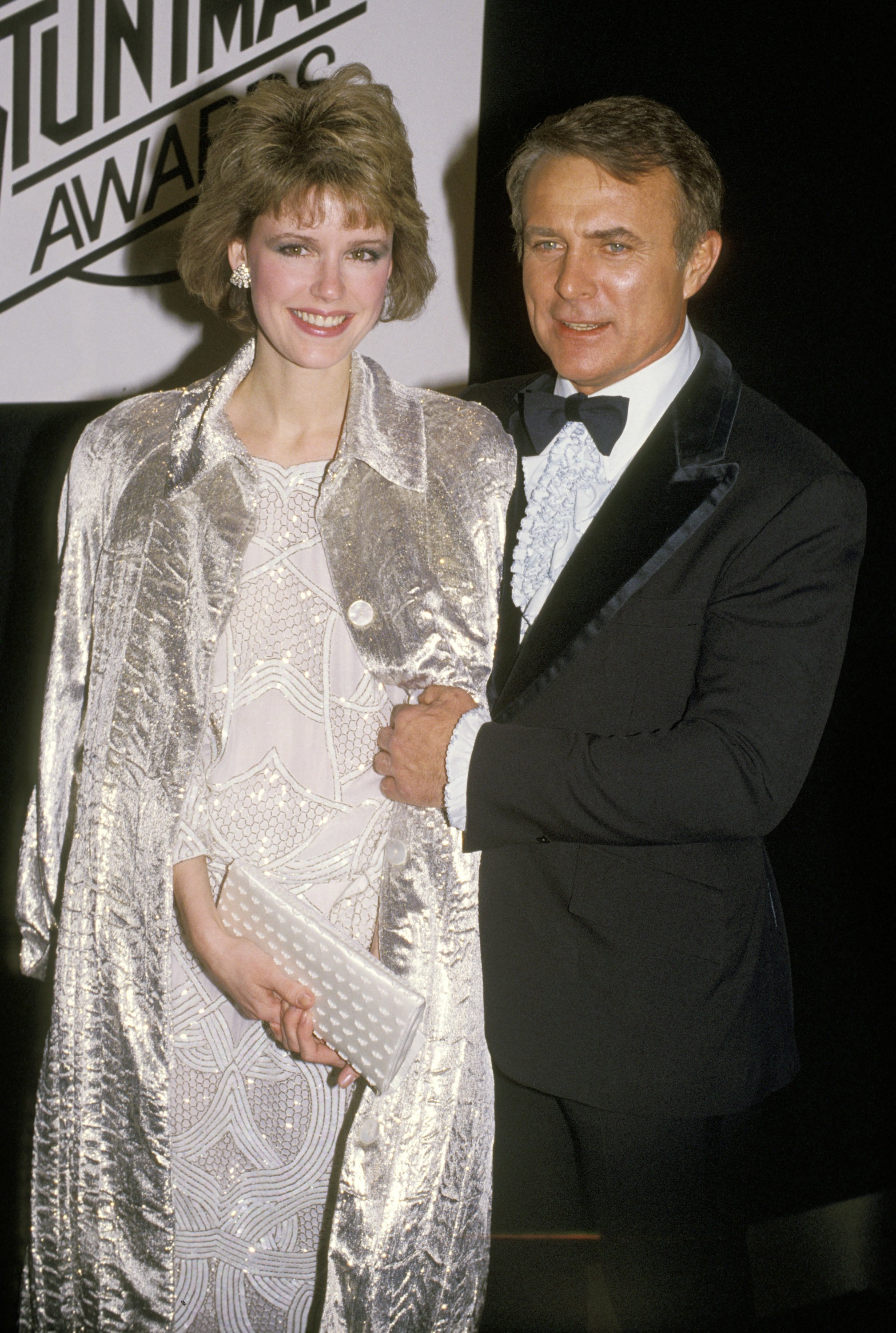 LaVelda Fann and Robert Conrad during 1st Annual Stuntman's Awards Show at KABC TV Studios in Los Angeles, California, United States. | Source: Getty Images
Sadly, the "The Wild Wild West" actor drew his last breath in 2020, at age 84, in his Malibu home. Conrad died a few weeks shy of his 85th birthday after suffering a heart failure.
Despite living till his old age, his death was devastating. The family's spokesperson, Jeff Ballard, mentioned that his memories would linger with his family and loved ones.
His eight kids survived him; five from his first marriage and three from his second. He also had eighteen grandkids.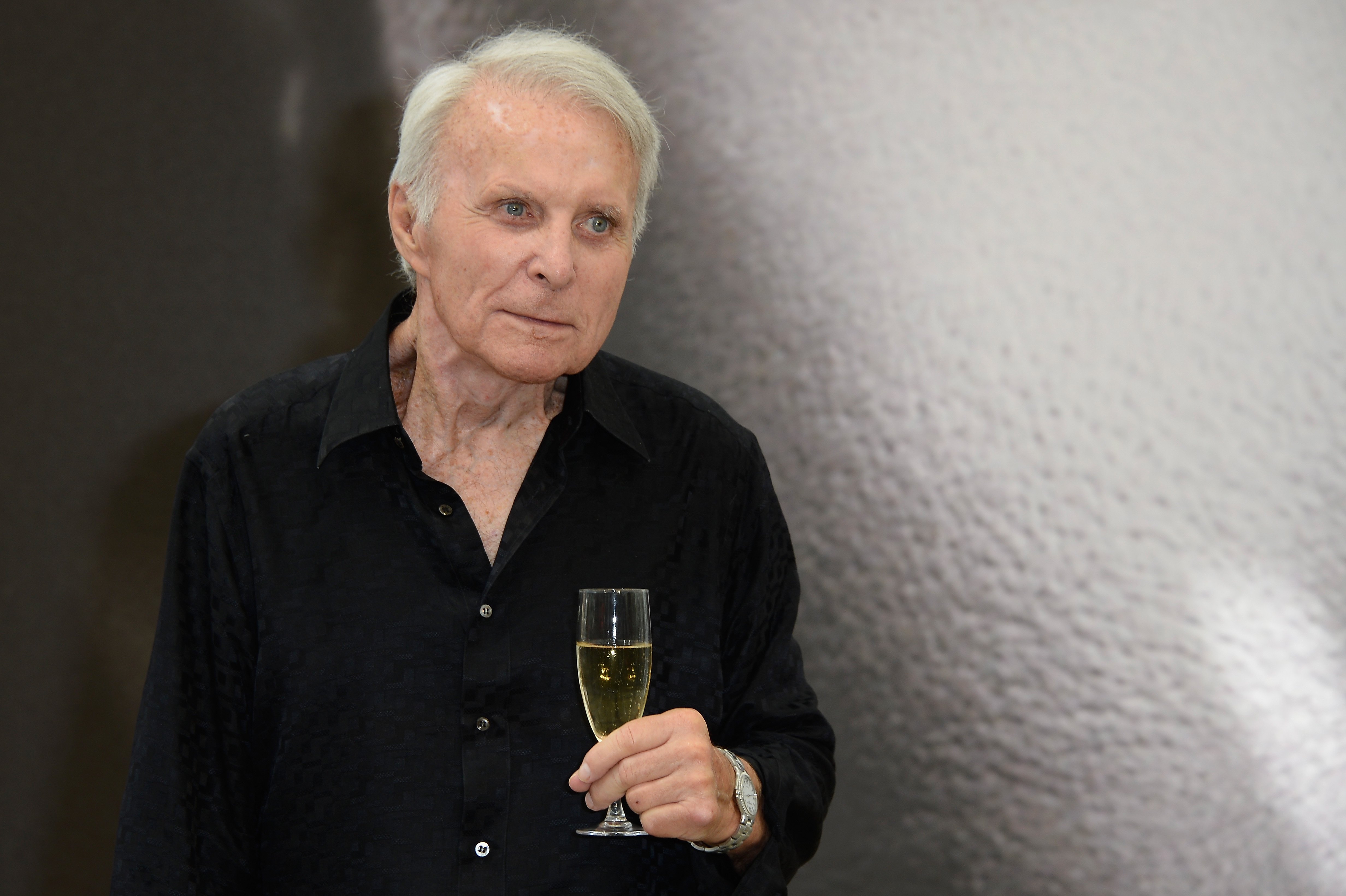 Robert Conrad poses at a photocall during the 53rd Monte Carlo TV Festival on June 12, 2013 in Monte-Carlo, Monaco. | Source: Getty Images
Conrad was a loving man to his family and his community. He was generous with his wealth and gave to the needy by supporting many organizations.
His support was with the Wounded Warriors Project, the United States Marine Corp, and Paralyzed Veterans of America.
Please fill in your e-mail so we can share with you our top stories!