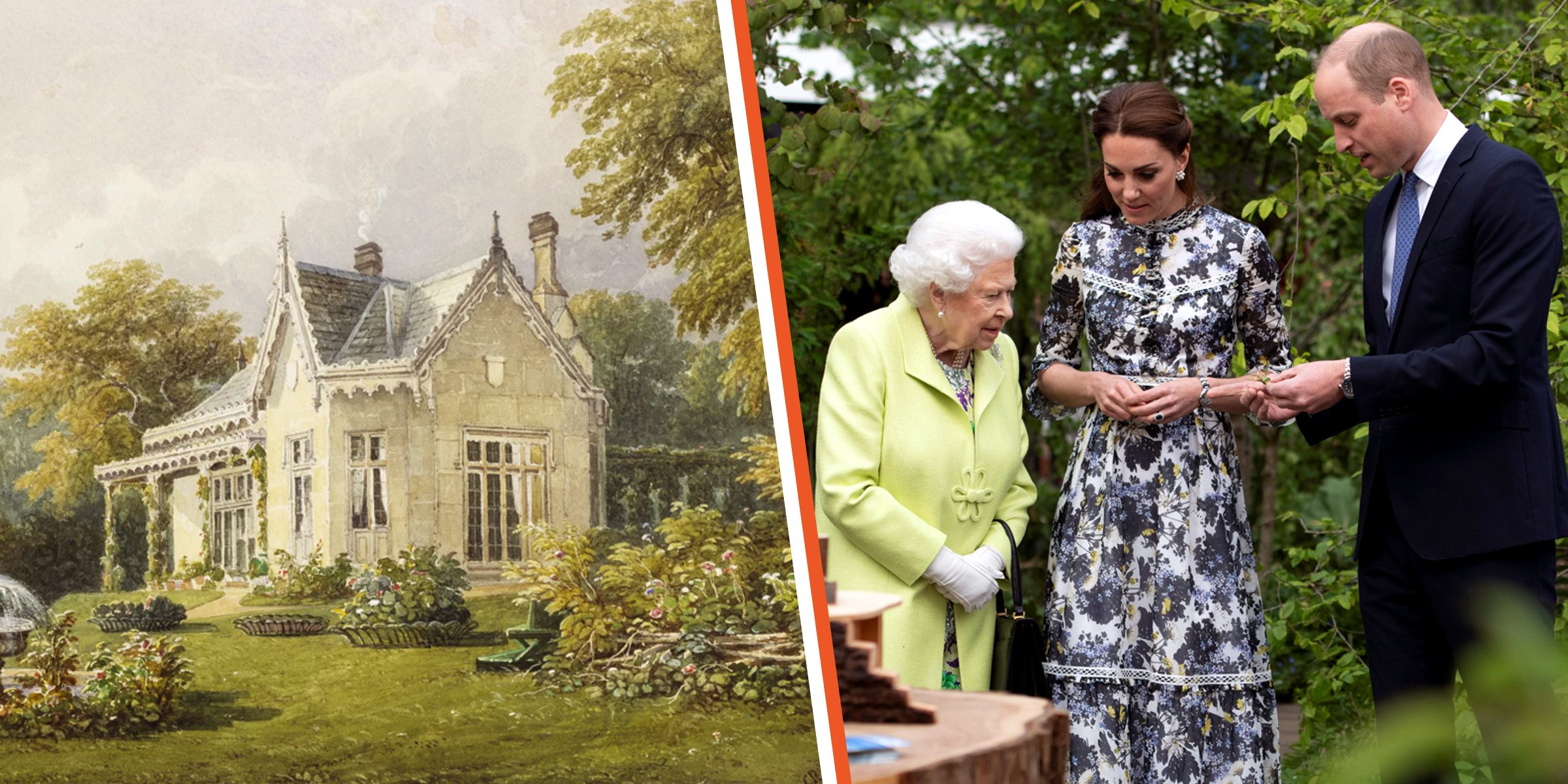 Getty images | Instagram/Duke and Duchess of Cambridge
Kate & William Consider Cottage Minutes Away from Queen That Princess Eugenie Also Showed Interest In
The Cambridges have set their eye on Adelaide Cottage in their bid to relocate from Kensington. But even so, Prince Andrew has been eyeing the 17th-century house for his youngest daughter.
Despite being married to the future king and living a life many can only dream of, Kate Middleton always knew she wanted to be a country mom. And it has always been a dream for her, regardless of who she married.
It is thus not a surprise that the mom of three mostly feels at home at Anmer Hall, the family's estate in the country. It, therefore, came as a welcome surprise when The Queen gifted them the home situated 110 miles north of London, in rural Norfolk, as a wedding gift for their 2011 wedding.
The home has been the family's escape during holidays, weekends, and school breaks in the past few years. It is also a perfect spot for photoshoots, and, in 2020, it was an excellent isolation place for most of the pandemic.
Middleton loves when the family is "outside in the countryside, and we're all filthy dirty" and encourages her children to play outside and smell the flowers.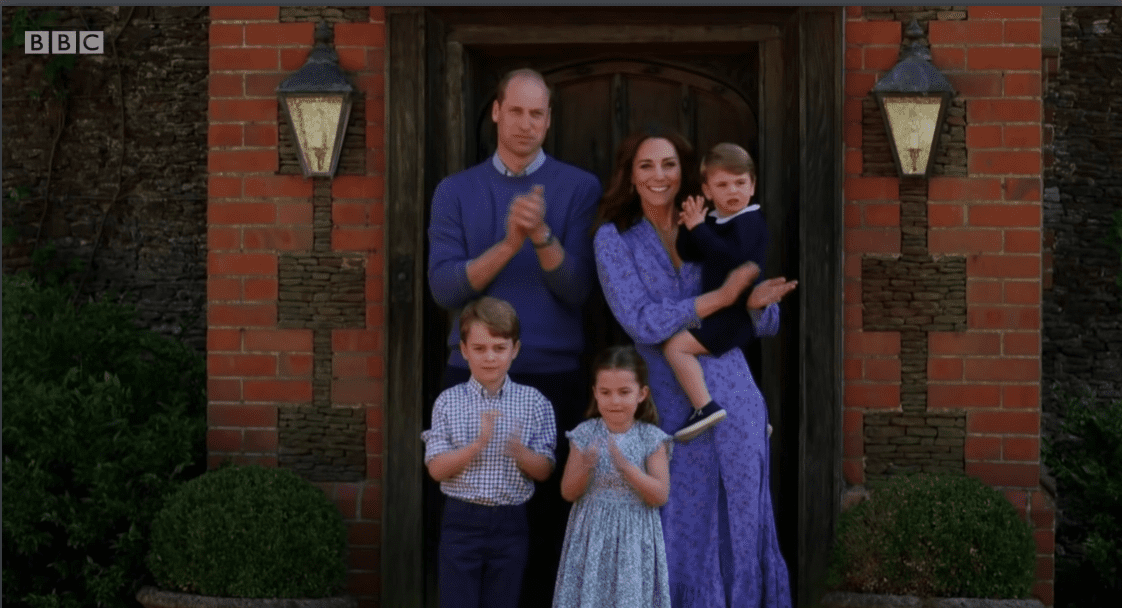 Prince William, Kate Middleton and their children Prince George, Princess Charlotte and Prince Louis on April 23, 2020 in London, England | Source: YouTube/BBC
But it wasn't always the gorgeous abode it is today. After the Cambridges' wedding, Middleton took to decorating the interior. Owner of Knights Oriental Rugs, Simon Knight told People that Middleton was looking to do the renovations herself, adding:
"Instead of hiring a royal interior designer, she wants to furnish it in her own style because she wants this to be her own family home."
On top of the numerous renovations to the home's interior, which favored soft pastel shades rather than solid colors, the Cambridges also added a sunlit garden to the side of the house.
With more trees planted around the house and the driveway rerouted, so it is only accessible to the family, the Cambridges added another layer of privacy to the home. The property also includes an upgraded tennis court and an outdoor swimming pool.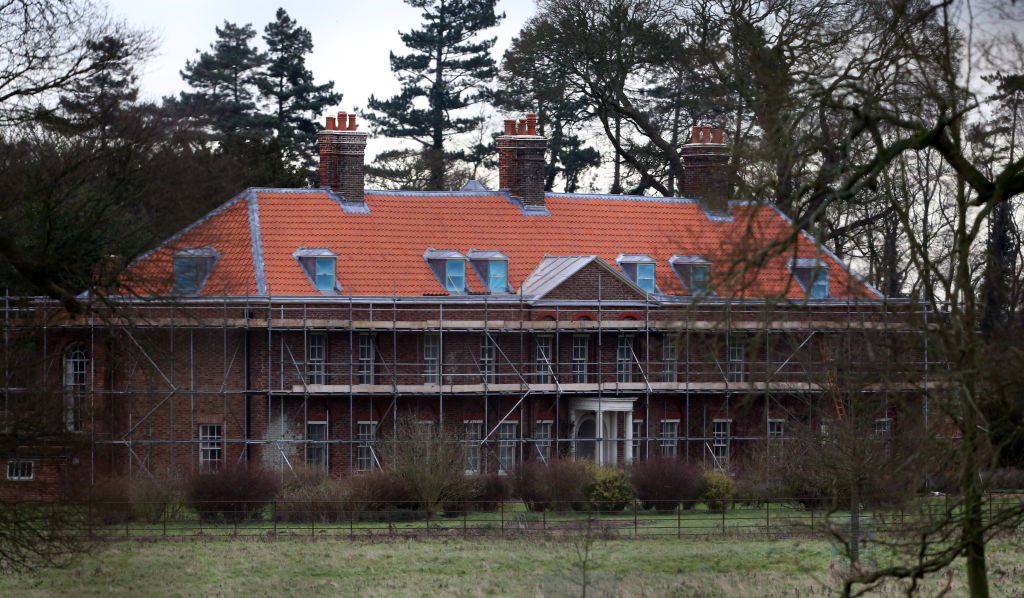 General view of Anmer Hall as work continues on the royal country retreat gifted to the Duke and Duchess of Cambridge on Queen Elizabeth II's Sandringham estate in Norfolk | Source: Getty Images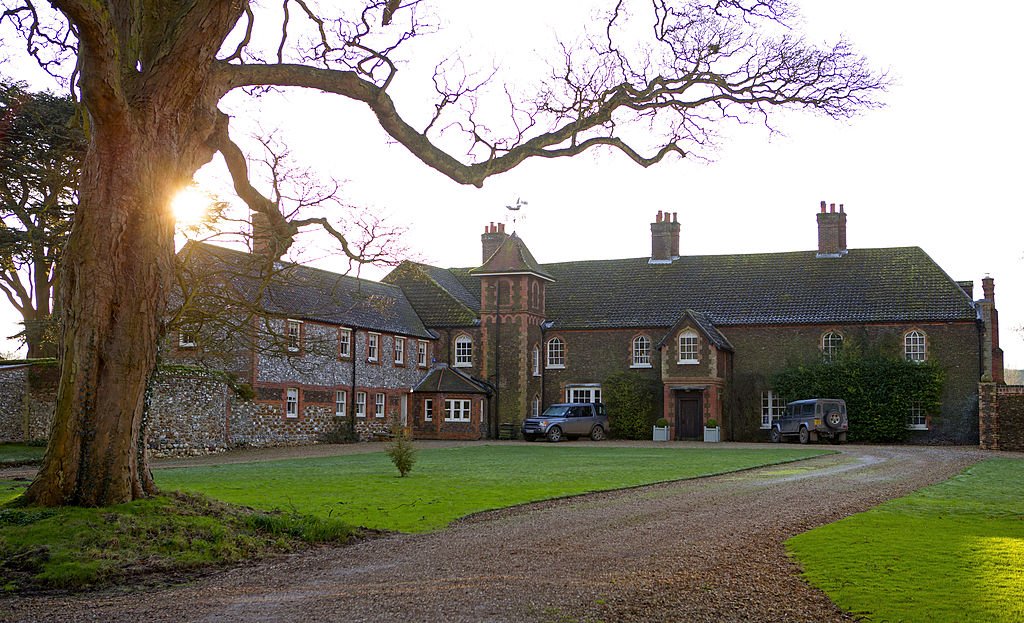 A general view of the rear of Anmer Hall on the Sandringham Estate on January 13, 2013 | Source: Getty Images
And despite their official residence being in Kensington Palace in the heart of London, like The Queen, the Cambridges prefer the quieter country life, where Middleton can take a break from the airs and graces of being a royal and just relax.
Middleton enjoys how casual she can be at the country house, and a guest who once visited Anmer Hall disclosed that the future Queen even receives her guests herself.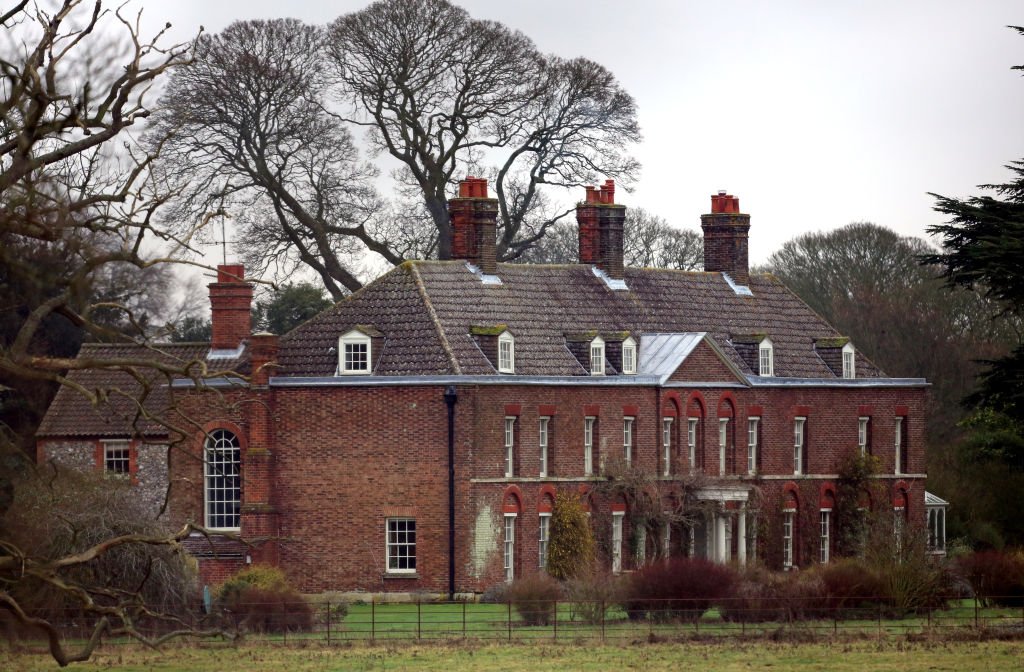 A general view of Anmer Hall on the Royal Sandringham Estate in Norfolk, situated in Anmer village, Norfolk. | Source: Getty Images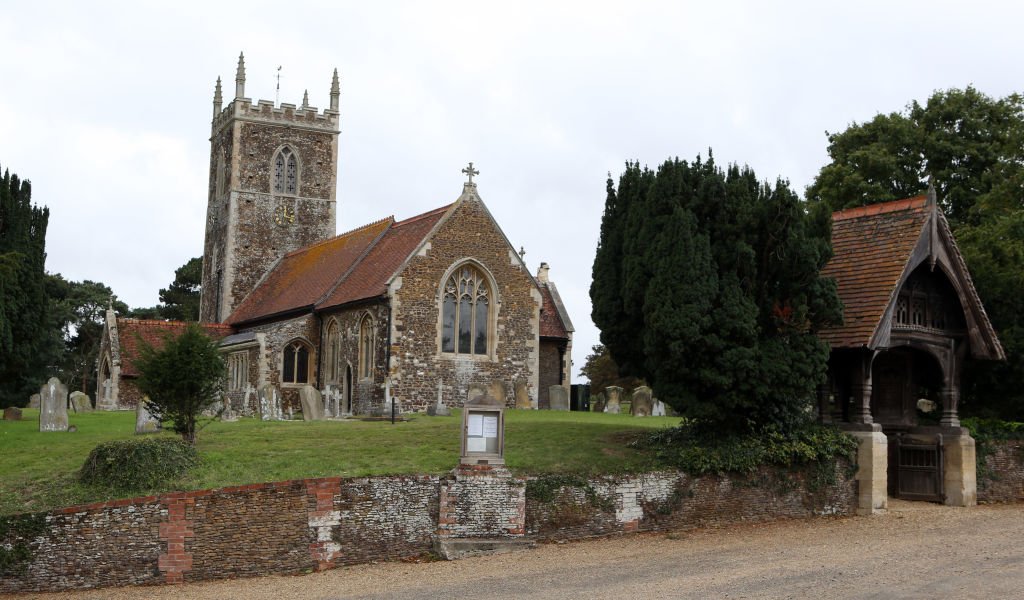 General view of St Peter and St Paul church in West Newton village, Norfolk, a neighbouring village to Anmer, and Anmer Hall, on the Royal Sandringham Estate in Norfolk. | Source: Getty Images
"There was no formality at all," said the insider. "It really was like any other family sitting down to lunch, with George and Charlotte eating their homemade food in their high chairs and toddling around with their toys."
Due to their love for country life and the numerous housing choices at their disposal, the Cambridges are hell-bent on relocating to Windsor to be nearer to the Queen's home.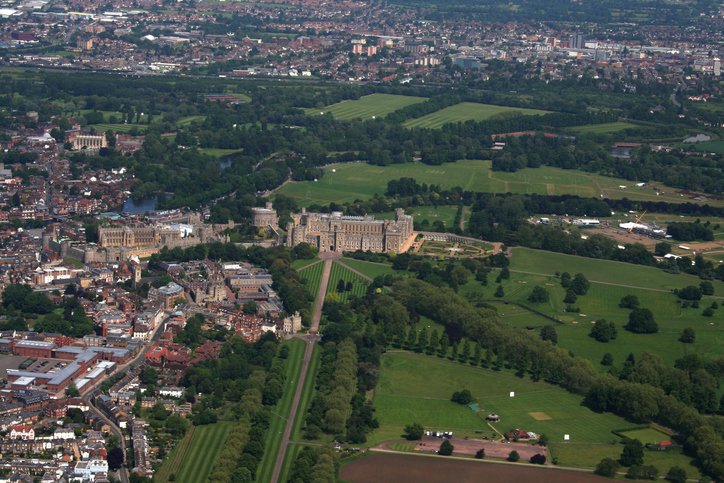 Long Walk in Great Park with skyline in background | Source: Getty Images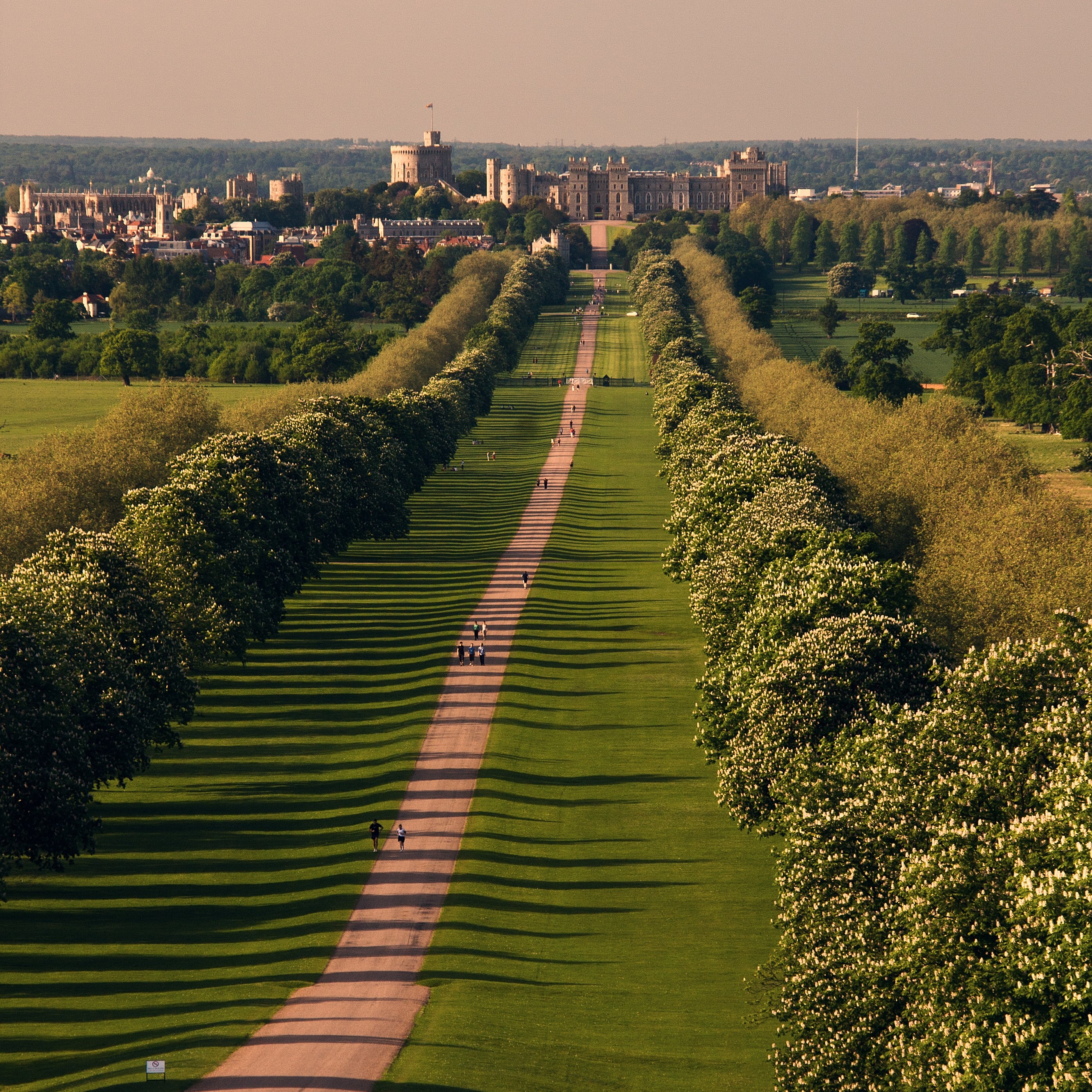 Long Walk in Great Park with skyline in background. | Source: Getty Images
They have reportedly already checked out the many royal mansions, including the previous King Edward VIII and Wallis Simpson's Fort Belvedere, standing at the edge of Windsor Great Park, which they have already ruled out.
They also reportedly checked out the Sussex's Frogmore House, where their children play most weekends and which the royals use to hold events. However, reports claim they will likely settle for the currently-occupied Adelaide Cottage.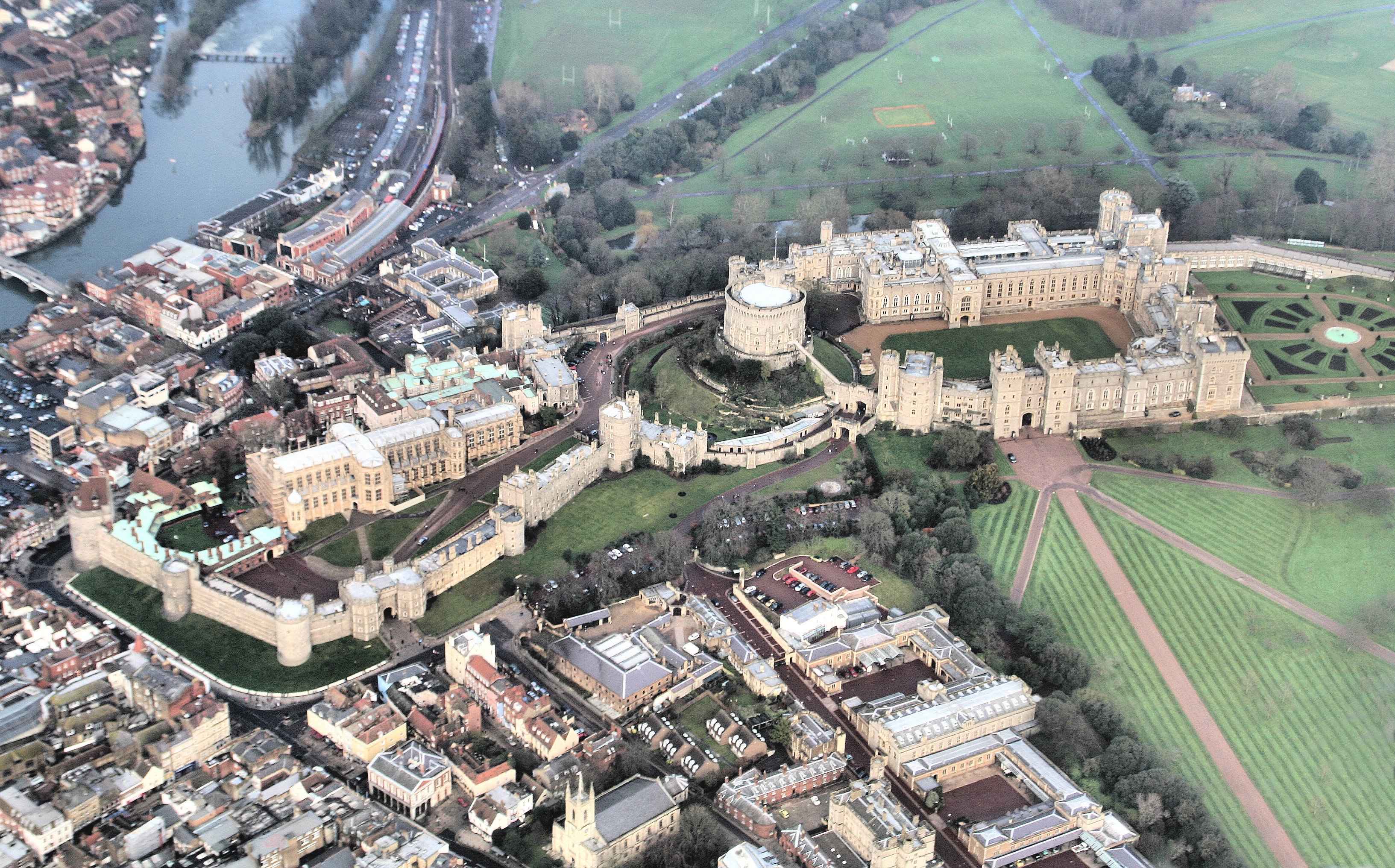 Aerial photo of the Royal Castle at Windsor | Source: Getty Images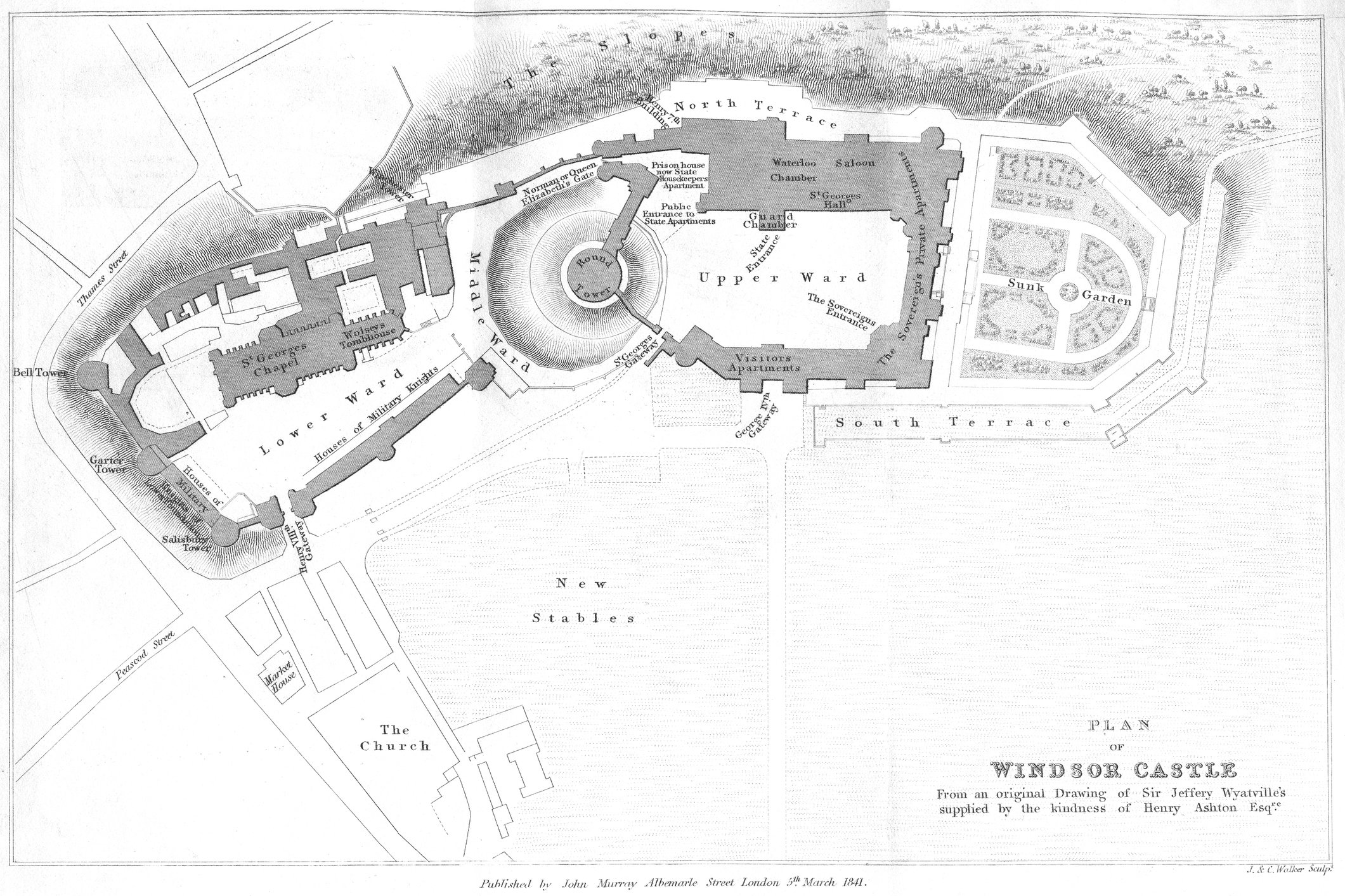 A Detailed map of Royal Castle of Windsor showing Sunken Eastern Gardens and other areas of the castle | Source: Getty Images
The cottage is a few minutes walk to The Queen's apartment and boasts numerous stunning features such as a marble Graeco-Egyptian fireplace and several gated entrances.
They also checked out Prince Andrew's Royal Lodge, but The Queen's son will not budge. Andrew reportedly sealed a 75-year lease on the 31-bedroom Grade II listed house in 2003 after paying £1million.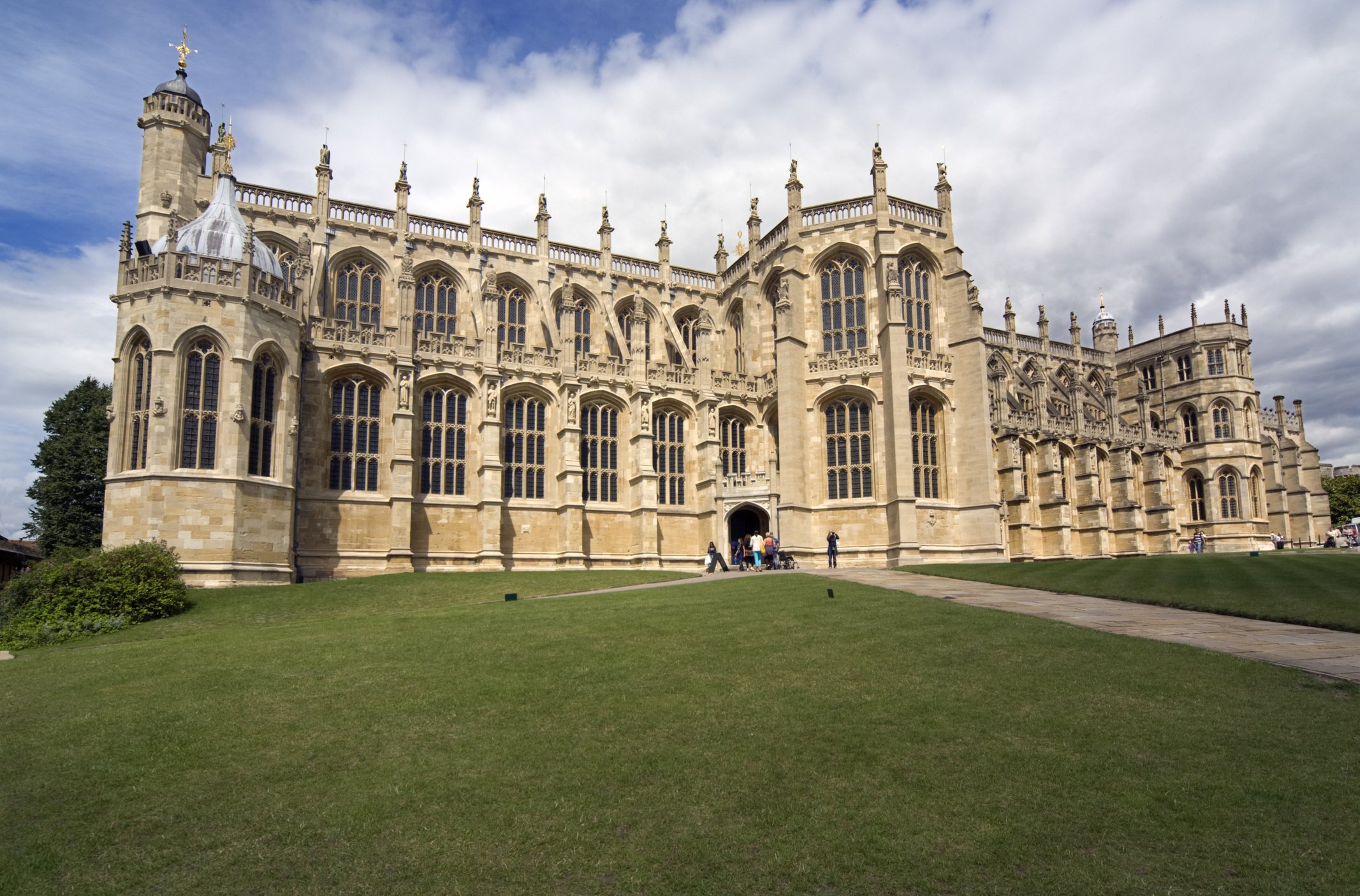 St George's Chapel, Windsor Castle | Source: Getty Images
The Cambridge's need to relocate to Windsor comes after fears that Andrew is reportedly getting too close to The Queen, despite being stripped of his patronages and military affiliations following his highly publicized sex-case scandal. A source said:
"There are real fears that despite being banished from The Firm in January, he is using his closeness to the Queen as a springboard back into public life."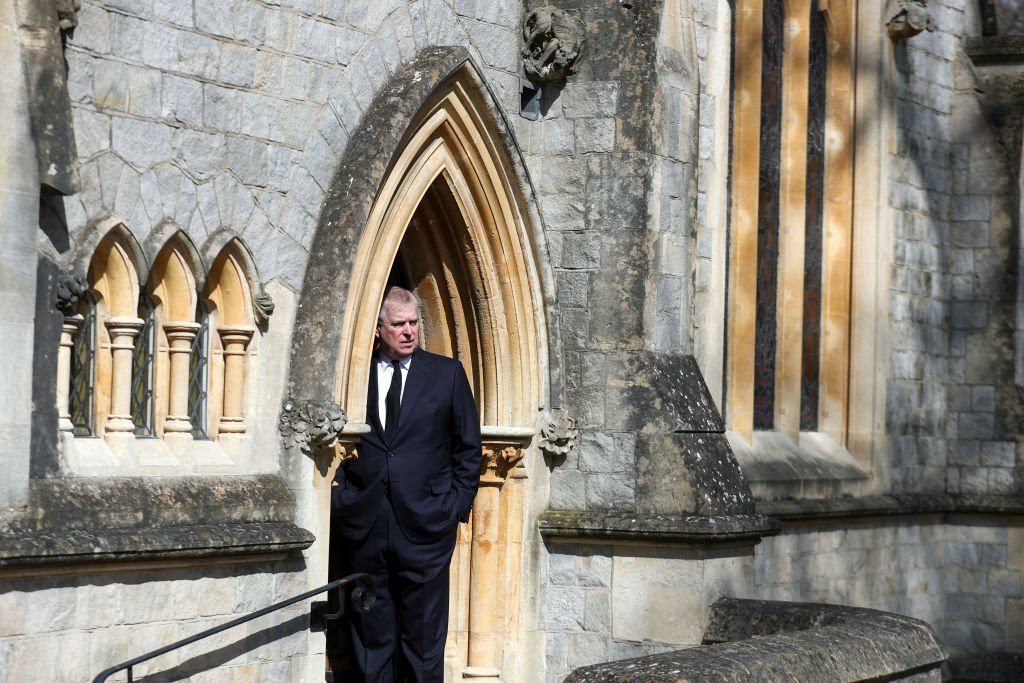 Britain's Prince Andrew, Duke of York, attends Sunday service at the Royal Chapel of All Saints, at Royal Lodge, in Windsor on April 11, 2021, | Source: Getty Images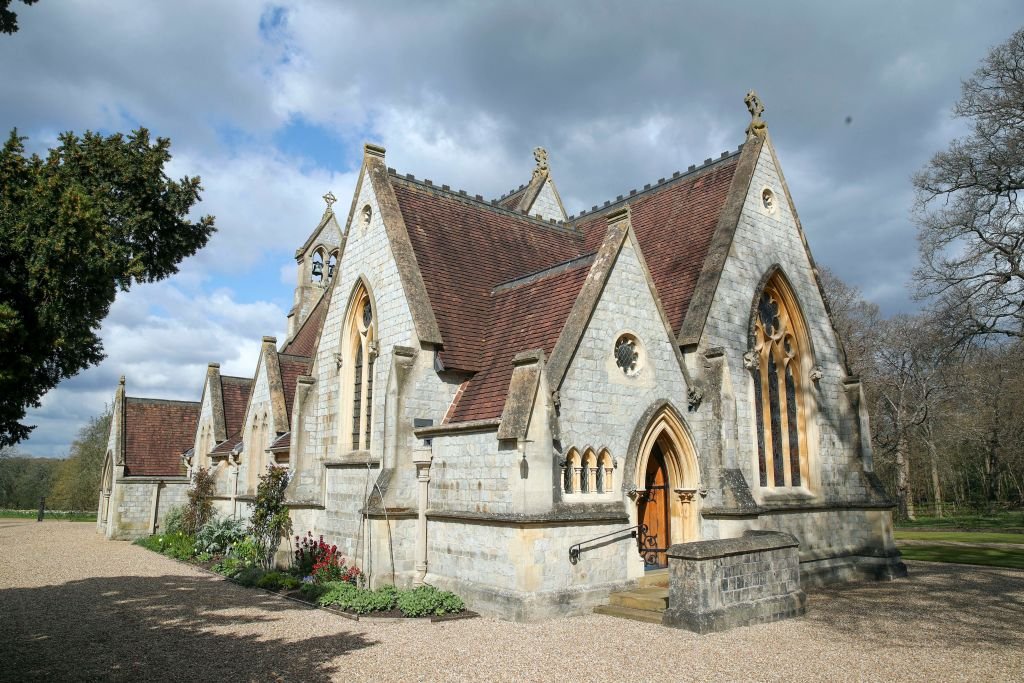 A picture shows the Royal Chapel of All Saints, at Royal Lodge, in Windsor on April 11, 2021. |Source: Getty Images
Andrew has reportedly spent £7.5million refurbishing the home, which once belonged to the Queen Mother, including adding an indoor swimming pool.
He currently lives there with his ex-wife, Sarah Ferguson, though they reportedly live in separate wings. As things stand now, the Queen's "favorite son" might be kicked out of the house after his scandal.
CONSIDERING OTHER OPTIONS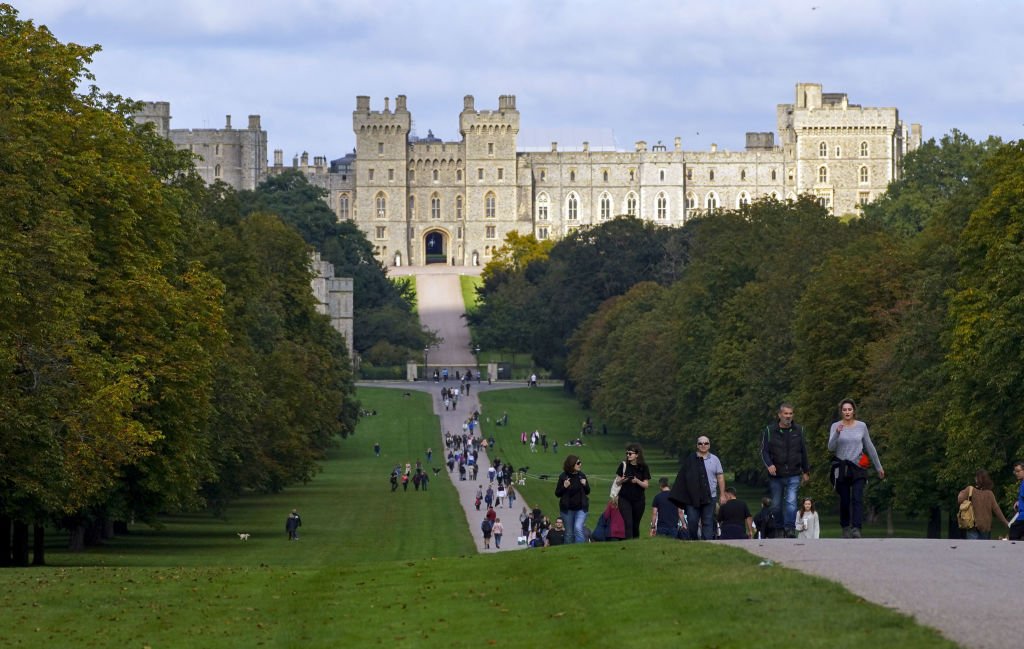 People walking along the Long Walk in Windsor, Berkshire. Picture date: Sunday October 10, 2021. | Source: Getty Images
With Andrew still living at Royal Lodge, the Cambridges have no choice but to consider other options. And it appears Adelaide Cottage might be what they are looking for.
The cottage, constructed in 1831, was an escape for Queen Adelaide, William IV's wife. Nestled in the heart of the Crown Estate royal park, with its sprawling grounds of up to 655 acres, the Adelaide Cottage maybe William and Middleton's new home come summer.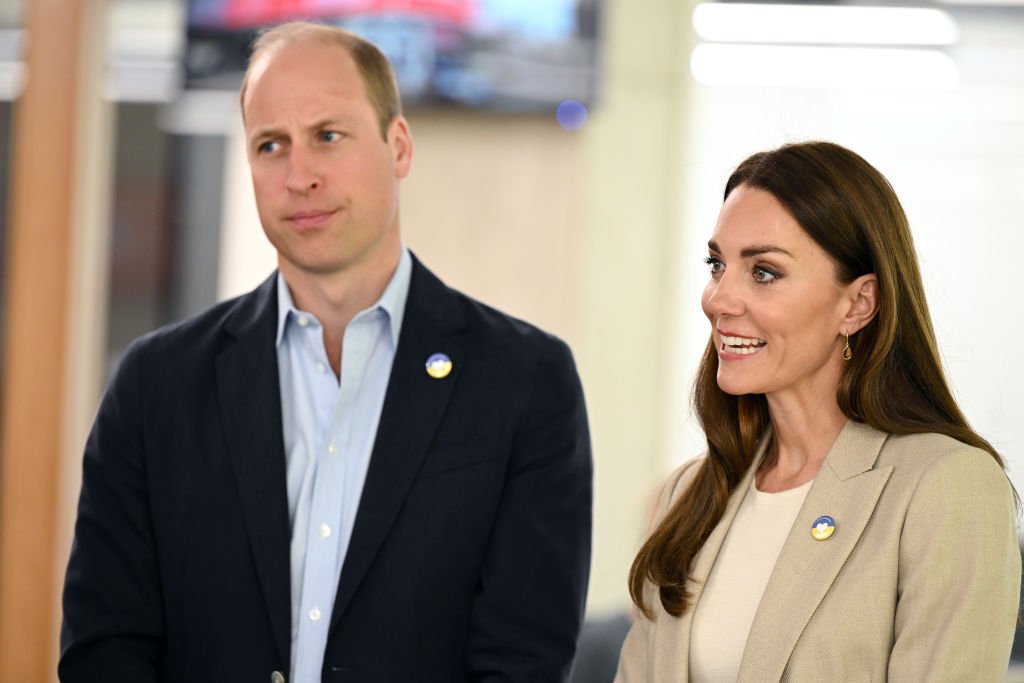 Prince William, Duke of Cambridge and Catherine, Duchess of Cambridge on April 21, 2022 in London, England. | Source: Getty Images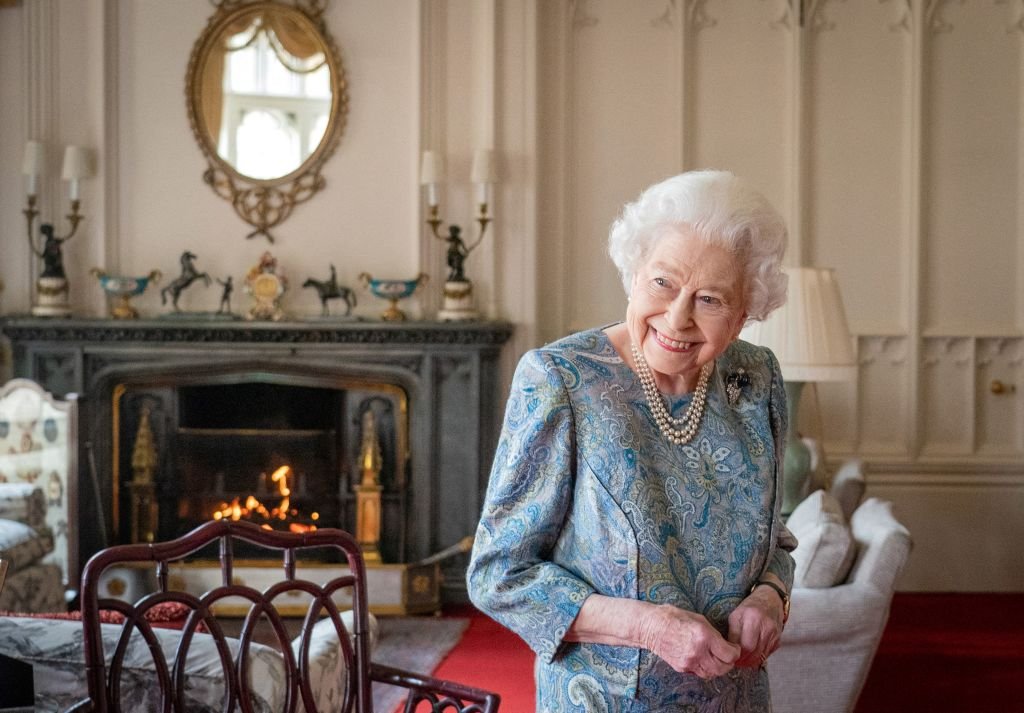 Britain's Queen Elizabeth II during an audience with Switzerland's President Ignazio Cassis (unseen) at Windsor Castle, west of London on April 28, 2022. | Source: Getty Images
Unlike their Anmer Hall home in The Queen's Sandringham estate, the Cambridges, if they choose Adelaide Cottage as their next home, won't dish out millions in renovations as it already underwent an enormous remodeling in 2015.
But besides being a stone's throw away from The Queen's apartment in Windsor, the Adelaide Cottage also presents plenty of conveniences for the couple.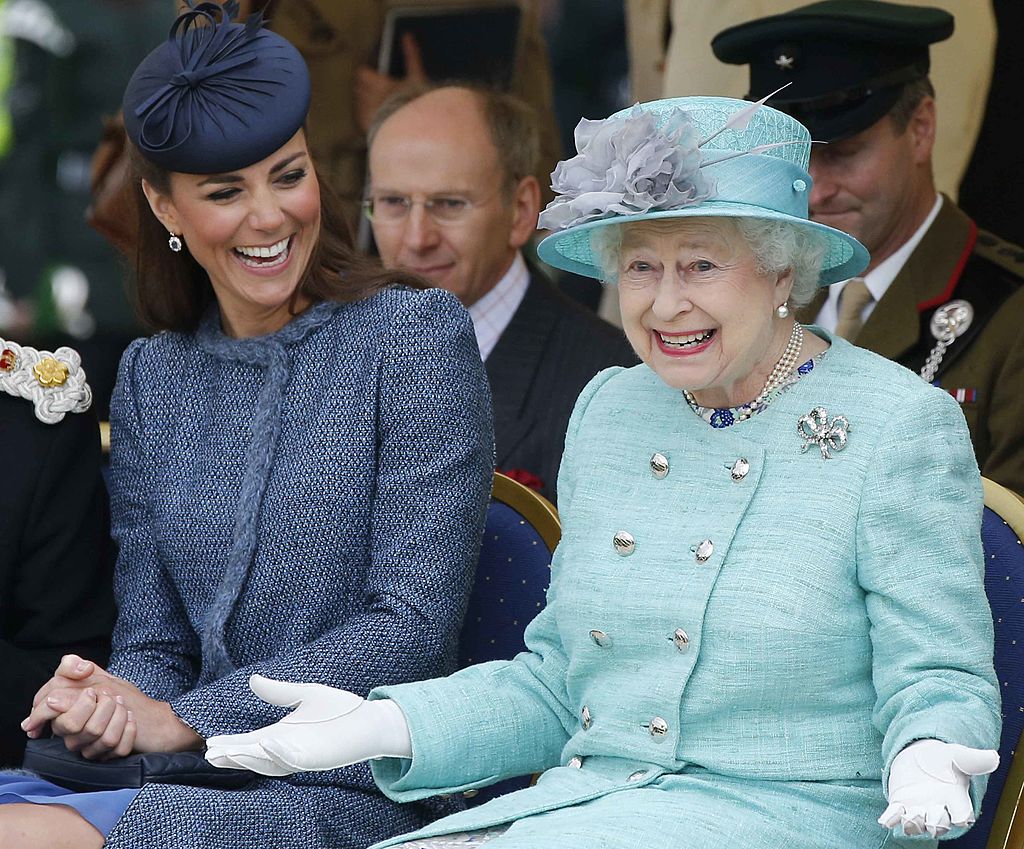 Catherine, Duchess of Cambridge and Queen Elizabeth II on June 13, 2012 in Nottingham, England. | Source: Getty Images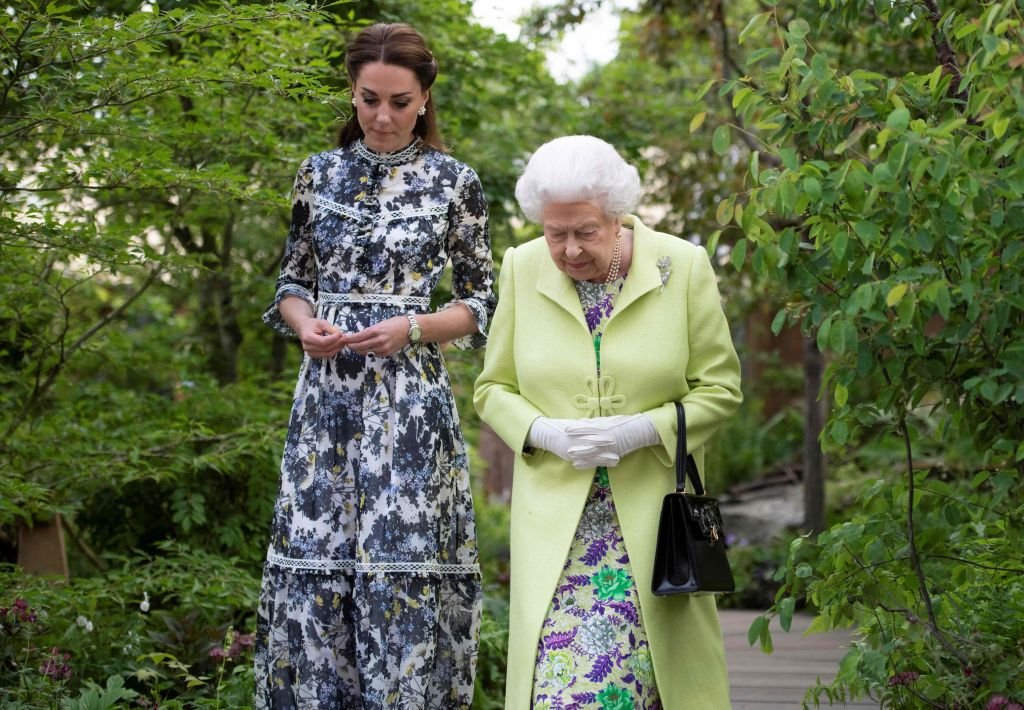 Britain's Catherine, Duchess of Cambridge (L) shows Britain's Queen Elizabeth II during their visit to the 2019 RHS Chelsea Flower Show in London on May 20, 2019. | Source: Getty Images
The cottage is near Lambrook School in Ascot, which the Cambridges have confirmed that Prince George will attend. They also want Charlotte and George to go to the same school, possibly leading to her joining Marlborough College, Middleton's almer mater.
In addition to that, most of the other choices of houses will require intensive renovations, and with the Adelaide Cottage having undergone fresh renovations a few years back, the couple will save some money.
THEY MIGHT NOT MOVE INTO ADELAIDE COTTAGE AFTER ALL
Despite their decision to lean more towards Adelaide Cottage, it might not be their new home. For years, Andrew has been eyeing the historic house for his youngest daughter, Princess Eugenie.
Despite being non-working royals, Andrew believes that his daughters should receive treatment equal to Princes Harry and William, hence his fight to have his daughter occupy the Adelaide Cottage.
A royal insider shared: "The Duke of York has made no secret in the past of his firm held belief that his children should be treated no differently to Princes William and Harry, despite his daughters not being working royals."
Eugenie, her husband, Jack Brooksbank, and their baby, August, live in the Frogmore House, which belongs to the Sussexes. A source close to Andrew told DailyMail:
"Before Andrew's most recent scandal, it was definitely a property he was [also] trying to secure for his daughter."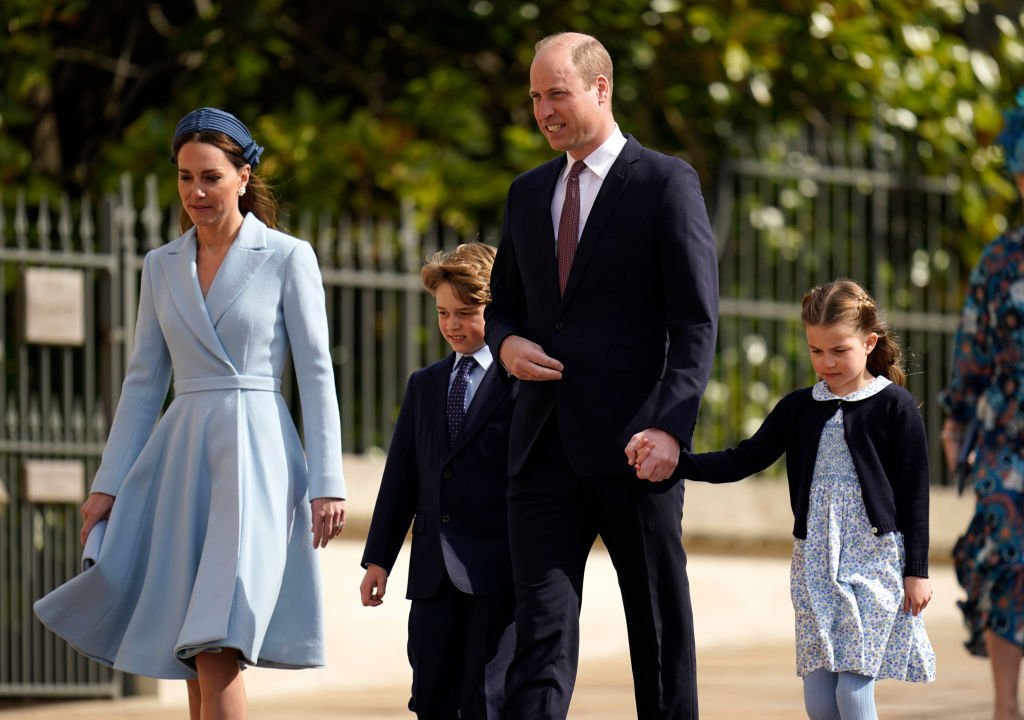 Prince William, Kate Middleton, Prince George and Princess Charlotte attend the Easter Matins Service at St George's Chapel at Windsor Castle on April 17, 2022 in Windsor, England.| Source: Getty Images
But their future at the 17th-century English country house is not guaranteed as the Sussex's return to England is not entirely out of the question. If they choose to return on regular visits, the Frogmore House would be where they stay.
Previously, the cottage belonged to Peter Townsend and his wife, and later, a grace-and-favor property, which means fellow royals or staff members are offered residence there rent-free.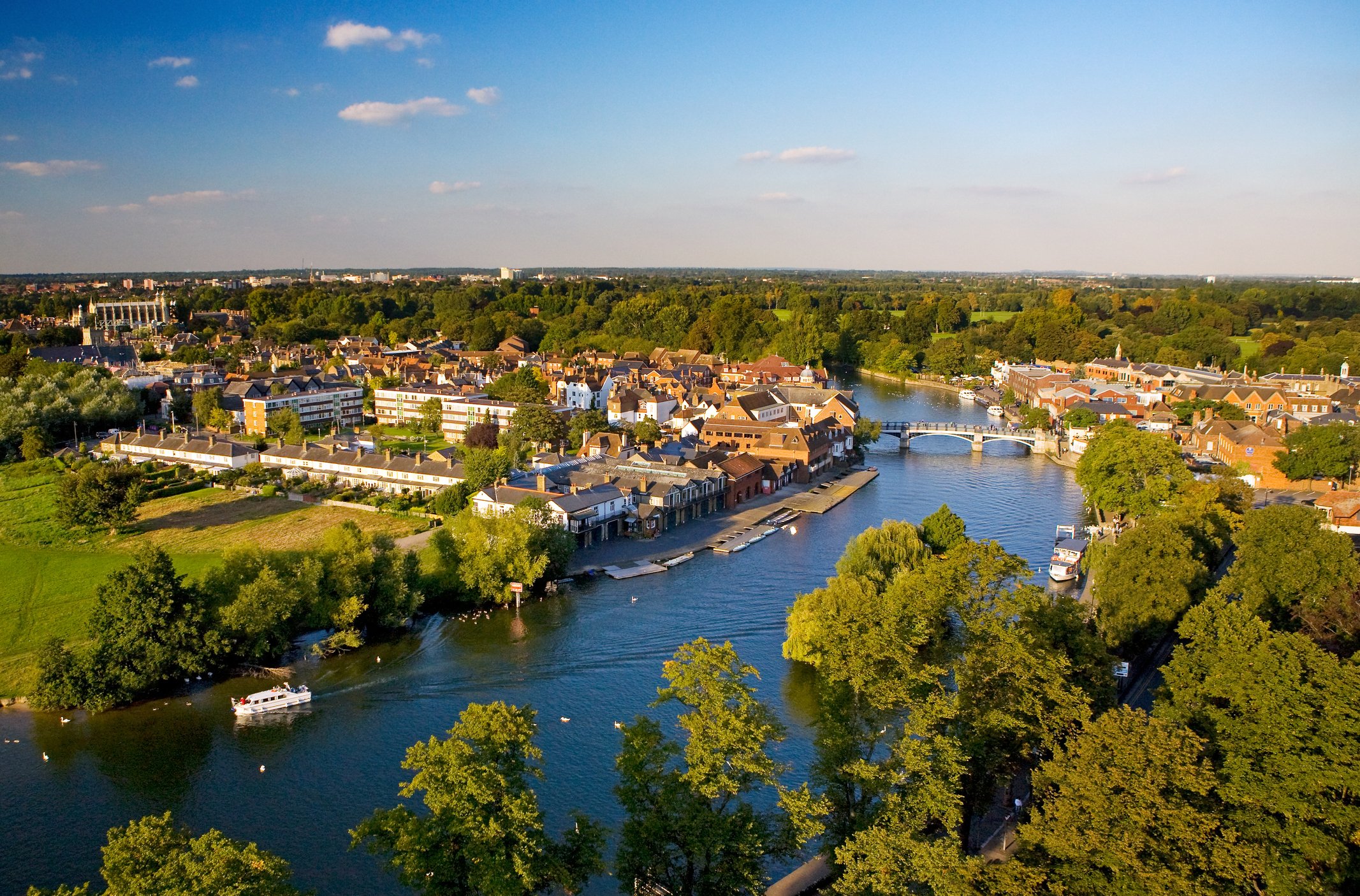 View of the river Thames with Eton and Eton College on the left bank and Windsor on the right | Source: Getty Images
The cottage's next occupants are yet to be determined, but the Cambridges might have the upper hand because they are closer to inheriting the throne.
A royal source would tell The Sun: "Finding a way to make Adelaide Cottage work seems to be the best and only option. There are issues with all the other houses, so Adelaide will be the favorite."
Please fill in your e-mail so we can share with you our top stories!