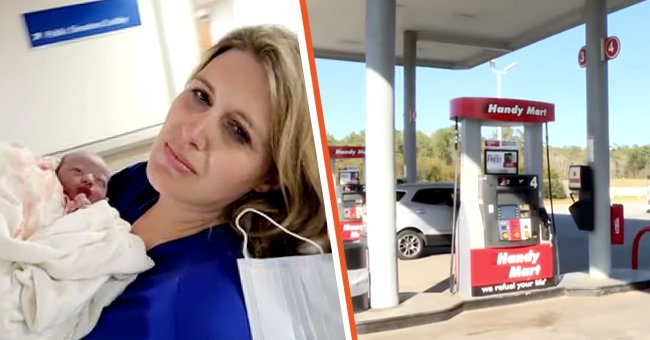 facebook.com/MaddieKerthNews
Pregnant Woman Is Turned Away from Hospital, Has to Give Birth at a Gas Station
When a husband and his pregnant wife were reportedly refused entry to a hospital, they decided to turn around and drive back. But nearly 30 minutes later, things took an unexpected turn, and the couple had to pull into a nearby gas station.
Have you ever been in situations where nothing went according to your wishes and plans? Often, we spend considerable time and effort in mapping things out, so nothing turns out for the worst, but often, we might be surprised most unusually.
The universe is known to weave mysterious and intriguing stories, which might leave us utterly shocked and speechless. The story we're sharing today sheds light on a similar theme. Please take a look at this couple's exciting tale of surprise, refusal, and renewal.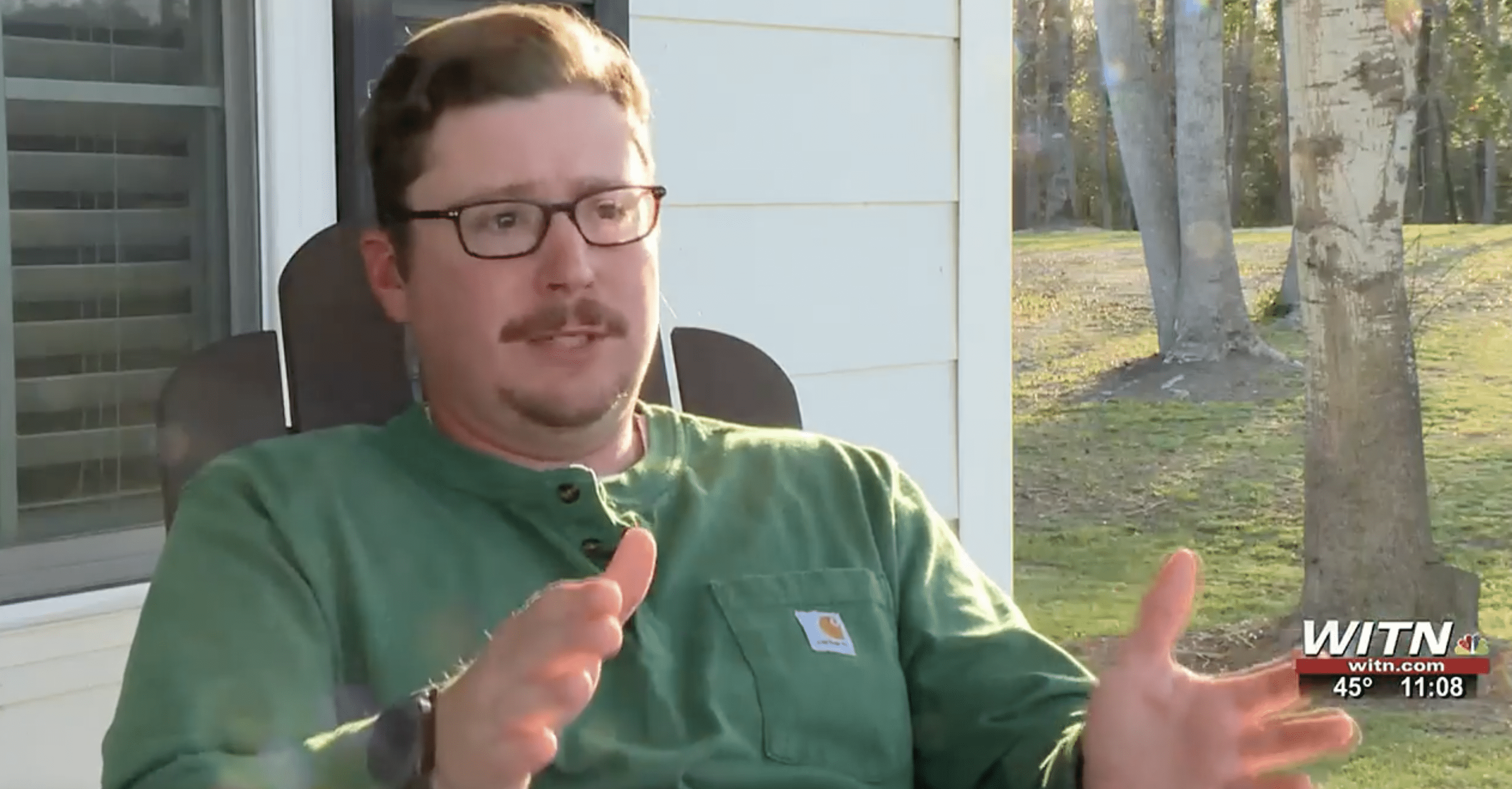 Steve Banks. | Source: facebook.com/MaddieKerthNews
Lauren and Steve Banks were a happily married couple and parents to two lovely girls. The North Carolina couple were thrilled when they discovered they were pregnant with another child.
They looked forward to welcoming their bundle of joy and embracing parenthood all over again. Things went smoothly, and eventually, the soon-to-be parents came much closer to their little one's arrival.
AN UNEXPECTED TURN OF EVENTS
On March 23, 2021, almost one week before her due date, Lauren started experiencing painful contractions. Resultantly, she and her husband did what the need of the hour in their situation was — they headed straight to the hospital. Steve recounted:
"Without a doubt, she was in labor. Anybody could tell that."
Lauren and Steve drove straight to the CarolinaEast Medical Center in New Bern, North Carolina, without wasting time. However, things didn't play out according to their hopes and expectations when they reached the hospital.
THE HOSPITAL REPORTEDLY TURNED THEM AWAY
Much to their surprise, the Bankses said they didn't receive the warm welcome they had hoped for. Instead of admitting her to the hospital, Lauren stated that the hospital had turned her away.
Even though he made quite a dramatic gas station debut, his parents hope to relate the story to him in a joyous manner when he grows up.
Sharing his grievances, Steve remembered that his pregnant wife was denied admittance to labor and delivery several times, even though she was in obvious pain and labor.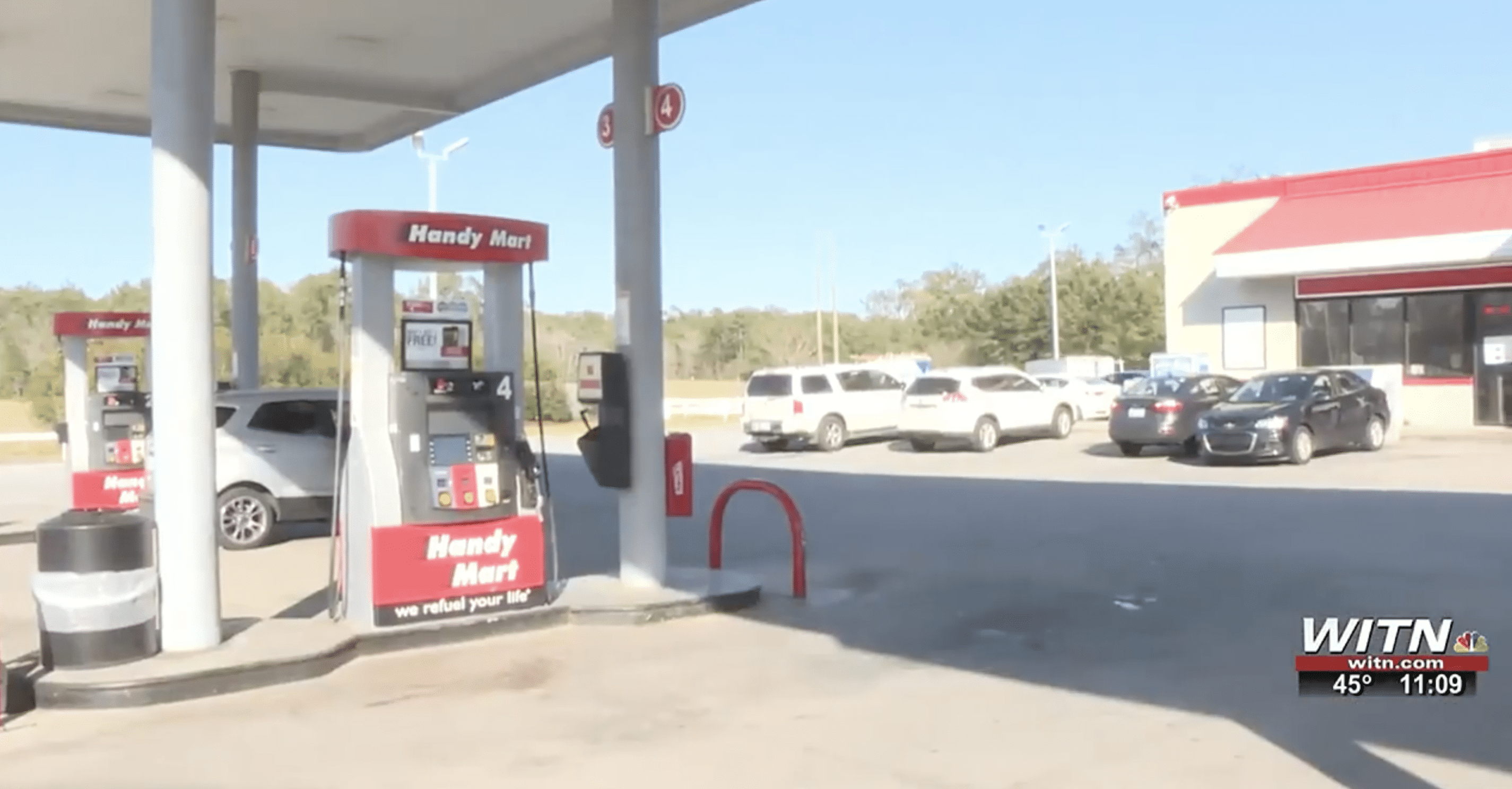 Handy Mart Gas Station. | Source: facebook.com/MaddieKerthNews
THE REASON FOR BEING REFUSED ADMITTANCE
The couple explained that a doctor examined Lauren but refused to admit her because she only measured four centimeters dilated. The Bankses further added that the doctors said they wouldn't consider admittance unless she was at five centimeters. Lauren recalled:
"He [the doctor] said he was sorry I was in pain, but I was giving him no medical reason to keep me. He said, 'Your blood pressure's fine, I can't keep you due to pain.'"
During the examination, Lauren said her contractions became increasingly intense and painful. "At this point, I am bawling my eyes out on all fours on the bed," described Lauren.
But despite the woman's severe contractions, the Bankses stated that the hospital staff still made them leave. Not having any choice but to turn around, the couple decided to head home. But after about half an hour, something strange happened.
Lauren said she told Steve she might not make it through the night, after which he tried to drive to a different hospital. The Bankses requested a neighbor to watch over their daughters while they took care of things, but they were oblivious to what fate had in store for them.
On the way, Lauren's contractions became worse, at which point her water broke, and she asked her husband to call 911 immediately. Then, the couple pulled into the parking lot of a Handy Mart in Bridgetown, a town on the coast, around 130 miles east of Raleigh.
IT WAS QUITE THE DRAMATIC ARRIVAL
Steve was said to have had a 911 dispatcher on speakerphone as he helped his wife deliver her baby from their SUV's front seat. Lauren reportedly gave birth to her baby in the car, right between pumps four and five. Steve recollected:
He [the baby] came out and he was purple, and he wasn't making a lot of noise. I was concerned on top of everything else going on."
Shortly afterward, the EMTs arrived on the scene and helped Lauren and her baby into an ambulance. Then, they brought Lauren back to the hospital that she said had refused to admit her a few hours earlier.
A STATEMENT FROM THE HOSPITAL
Steve mentioned that initially, he was concerned for his wife and their newborn son, but his anxiety subsided when the EMS team pulled in. The doting father expressed:
"They came up and saw what was happening and jumped into action. I'm sure that they are a large part of the reason to why everything went as smoothly as it did and there were no complications. I can't thank them enough."
A spokesperson for CarolinaEast Medical Center said that the hospital could not comment on the case because of privacy and that the hospital staff would not turn a patient away. The statement further said that the hospital took pride in its 55-year-long legacy and took pride in serving people.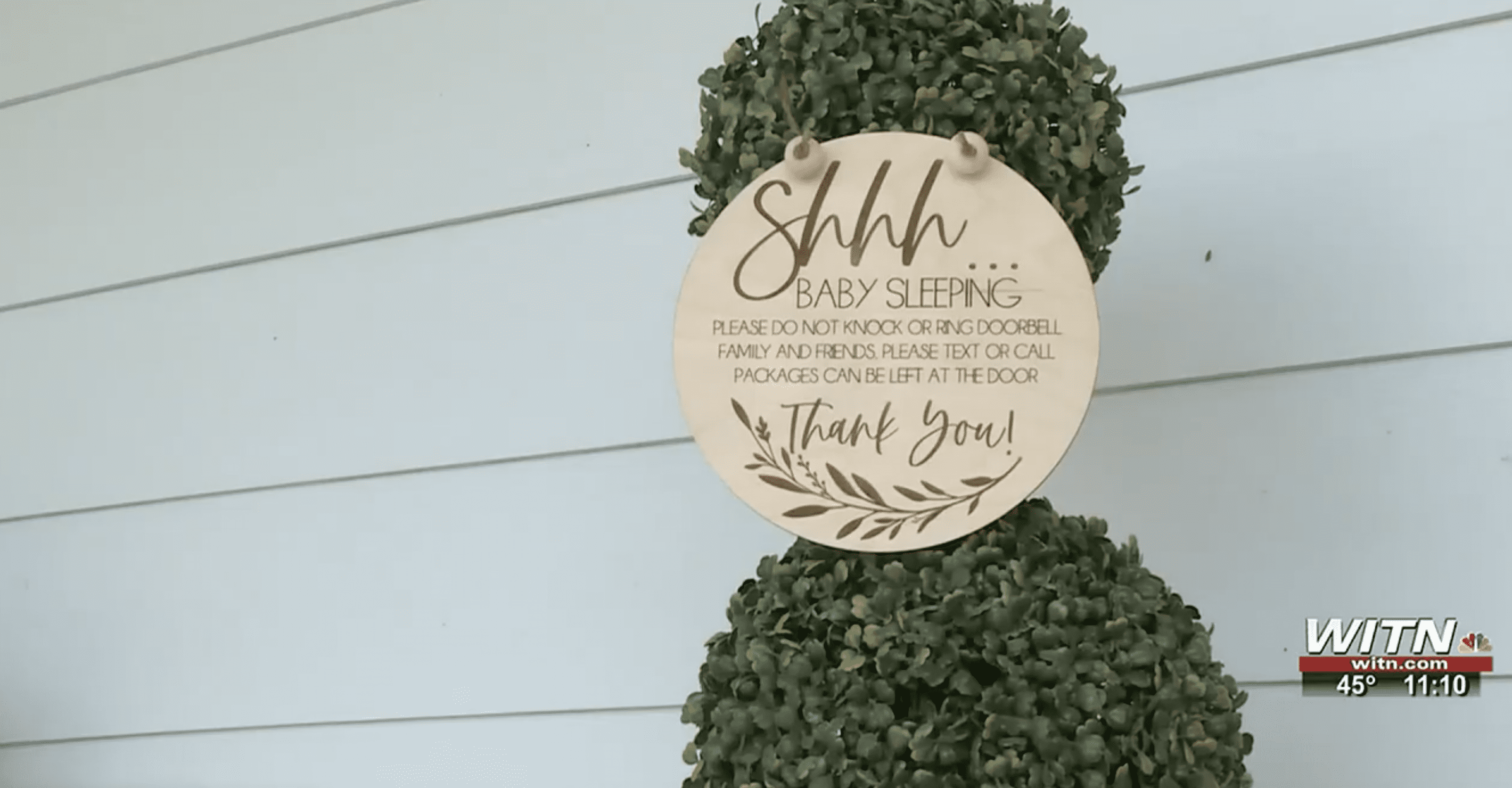 A message board propped up outside Steve and Lauren's home. | Source: facebook.com/MaddieKerthNews
CHOOSING TO SEE THE BRIGHT SIDE OF THINGS
Despite the terrifying ordeal, the Bankses rejoiced to welcome their son, Truett. Regardless, they said they were baffled over why their child had to be born at a gas station instead of a hospital. Lauren opined:
"My baby deserved better than that. So many things could've happened."
Truett is said to be doing fine, other than slight jaundice. Even though he made quite a dramatic gas station debut, his parents hope to relate the story to him joyously when he grows up.
What are your thoughts on this shocking birth story? If you enjoyed reading this story, you might like this one where a woman started praying when she realized she was about to give birth in a gas station. You can click here to read the whole story.
Please fill in your e-mail so we can share with you our top stories!
The information in this article is not intended or implied to be a substitute for professional medical advice, diagnosis or treatment. All content, including text, and images contained on news.AmoMama.com, or available through news.AmoMama.com is for general information purposes only. news.AmoMama.com does not take responsibility for any action taken as a result of reading this article. Before undertaking any course of treatment please consult with your healthcare provider.