Getty Images
What to Expect in the 'Grey's Anatomy' Season 18 Finale
"Grey's Anatomy" season 18 finale is around the corner, and fans wonder whether it will be the last one and if Ellen Pompeo will leave the show after almost two decades.
ABC already confirmed that "Grey's Anatomy" season 18 will wrap up with two episodes – "Out for Blood" and "You Are the Blood" – airing back-to-back on May 26, 2022.
The TV series has been part of our lives for almost 20 years. Still, we cannot help but wonder if the end has finally come every time ABC announces a season finale. This time is no different.
Ellen Pompeo as Meredith Grey in "Grey's Anatomy" in September 2012. | Source: Getty Images
IS THIS THE LAST SEASON OF "GREY'S ANATOMY"?
People have speculated about season 18 being "Grey's Anatomy" last season for a while, especially after Richard Flood's (Cormac Hayes) departure and Kate Walsh (Addison Montgomery), Jesse Williams (Jackson Avery), and Sarah Drew's (April Kepner) return.
If that wasn't enough, Ellen Pompeo's character, Meredith Grey, found love again in Scott Speedman's Nick Marsh and might even get married. All those elements add up to a memorable happily-ever-after ending.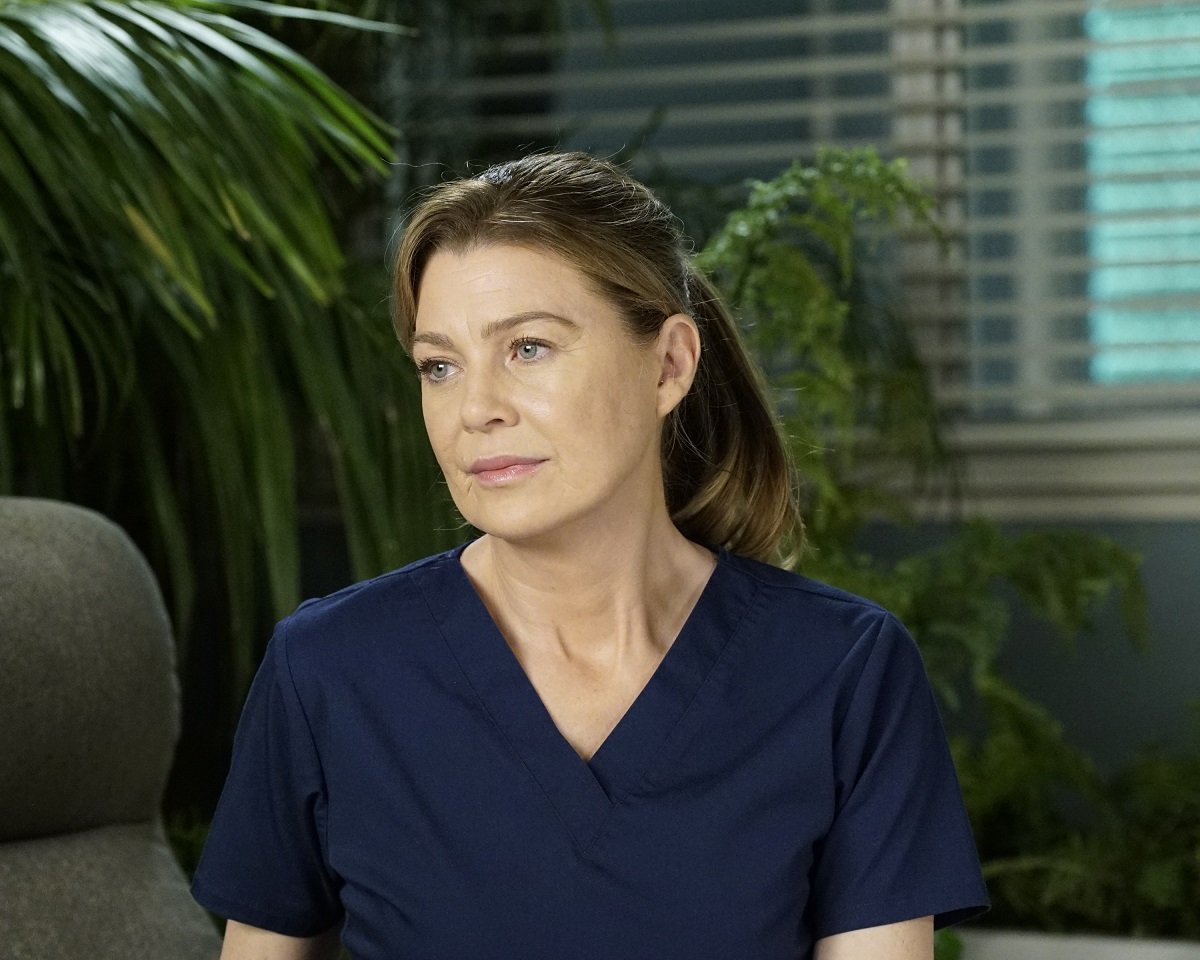 Ellen Pompeo as Meredith Grey in "Grey's Anatomy" in February 2020. | Source: Getty Images
However, "Grey's Anatomy" has been so influential in television history that ABC would never let it end without announcing its final season beforehand.
They also welcomed actor Peter Gallagher to the cast. His character, Dr. Alan Hamilton, knew Meredith's late mother, Kate Burton's Ellis Grey.
Although the end might be close, ABC already renewed the show for season 19, so we will get to explore Meredith and Nick's romance further when it premieres in Fall 2022.
Meredith and Nick's relationship has been lovely this season. After reuniting and sleeping together, they were determined to make their long-distance relationship work by spending as much time together as possible despite their busy careers.
Nick even confessed he was falling in love with Meredith, and she introduced him to her children. They might not get married this season, but their romance seems like a promising storyline for season 19.
Meredith is facing a crucial decision that could lead to her departure.
ELLEN POMPEO LEAVES "GREY'S ANATOMY"?
"Grey's Anatomy" would not be the same without Ellen Pompeo, so it is fair to say that the show will end when Pompeo decides she's had enough.
In December 2021, she admitted she had been trying to convince everyone (creator Shonda Rhimes included) that the show must end because they had already told too many stories. Pompeo said:
"​I feel like I'm the super naive one who keeps saying, 'But what's the story going to be, what story are we going to tell?' And everyone's like, 'Who cares, Ellen? It makes a gazillion dollars.'"
"GREY'S ANATOMY" SEASON 18 FINALE PREDICTIONS
It is essential to point out that Pompeo's contract ended in season 17, but she signed another for one year, meaning that season 19 might be the last.
In season 18, Meredith faces a crucial decision that could lead to her departure from Grey Sloan Memorial Hospital: a new job in Minnesota to find a cure for Parkinson's. We still have to wait and see how season 18 wraps up, and we cannot wait.
Please fill in your e-mail so we can share with you our top stories!