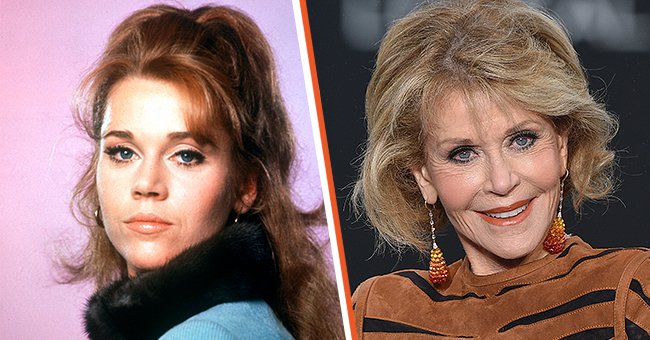 Getty Images
How Old Is Jane Fonda? Actress Shares Her Secret to Looking Awesome at Her Age
Jane Fonda has a Hollywood career that spanned decades, and every year, she defies age with her timeless beauty. Here's a look at how the actress changed over the years.
Jane Fonda embodies timeless grace and beauty as both an actress and a woman. She is undoubtedly a role model for many, not just because of her outstanding Hollywood career but also because of her activism.
Fonda first graced the cover of Glamour magazine in 1959, at a time when she was a young model. Sixty-three years later, in 2022, she again appeared on the front page as an empowered woman and successful actress.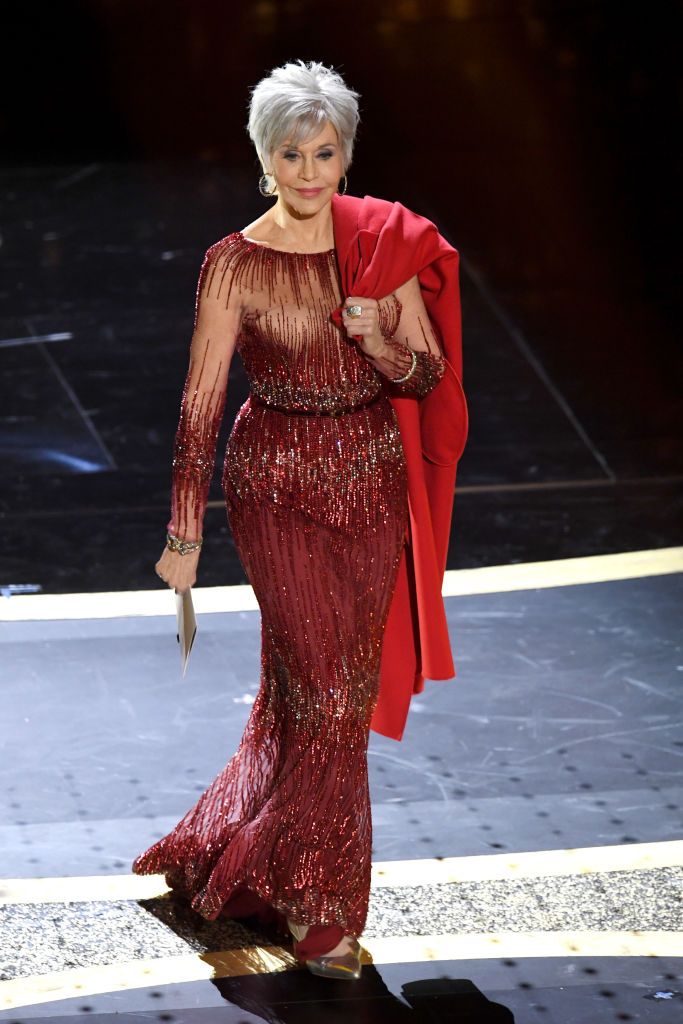 Jane Fonda at the 92nd Annual Academy Awards at Dolby Theatre on February 09, 2020 in Hollywood, California. | Source: Getty Images
Looking back at her first cover, the "Grace and Frankie" star realized how much things have changed over time. She said:
"In those days, magazines just put models on the cover, and I was a model. And then I thought if somebody had told me that, at almost 85 years old, I'd still be working as much as I am and feeling as good as I do, I wouldn't believe them."
JANE FONDA'S SECRET OF LOOKING YOUTHFUL
Although her body has changed due to age, Fonda still gets to do things she loves, such as exercising, due to medical procedures like a fake hip and knee and back surgeries. Her active younger years also played a role in making her strong today.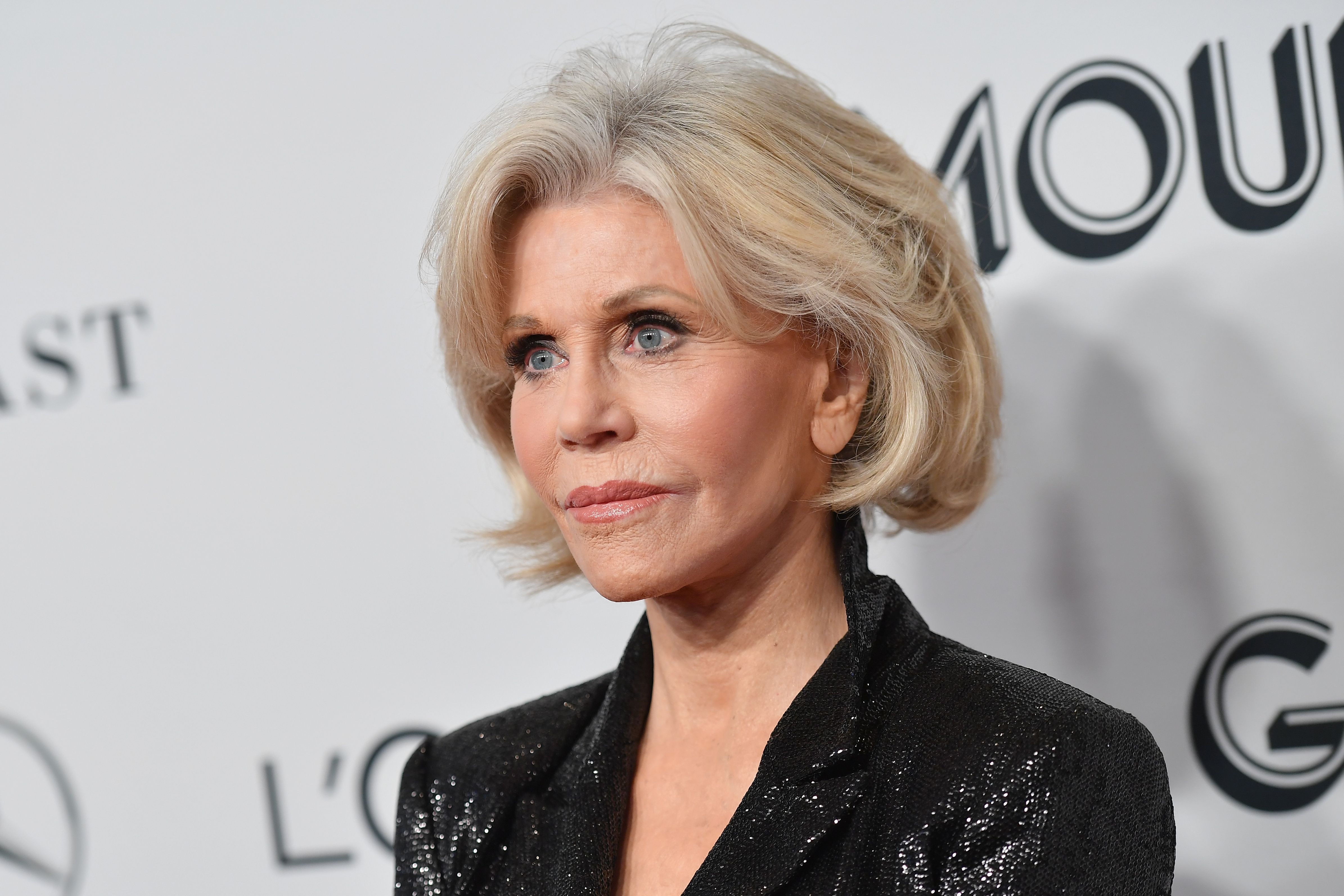 Jane Fonda during the 2019 Glamour Women Of The Year Awards at Alice Tully Hall, Lincoln Center on November 11, 2019 in New York City. | Source: Getty Images
Although physically active, the "Monster In Law" star does not do strenuous activities. "I still do resistance training and yoga, but I do it very slowly," she said. "I'm never going to stop."
In her book, "Prime Time," Fonda highlighted the importance of physical activity in staying strong as age comes. Of course, all accompanied by a healthy lifestyle and diet.
Admittedly, Fonda went under the knife to improve her features at 72. "I finally got tired of looking tired when I wasn't," she said, as told by People.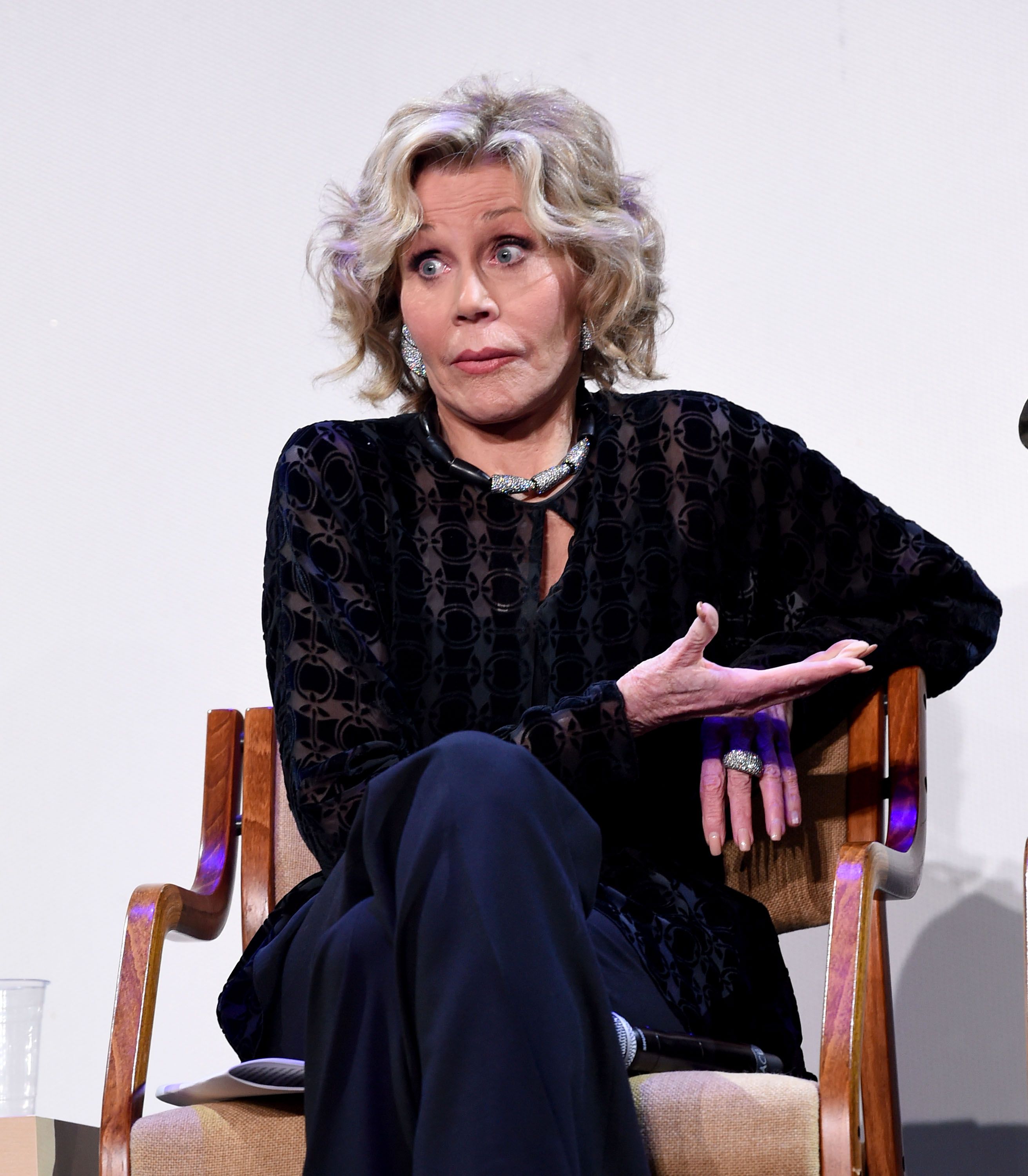 Jane Fonda during the HFPA Film Restortion Summit: The Global Effort to Preserve Our Film Heritage at The Theatre at Ace Hotel on March 09, 2019 in Los Angeles, California. | Source: Getty Images
Despite reconstructing her under eyes and jawline, she is proud of the woman she has changed underneath. Fonda said:
"I'm thankful that I've gotten better over the 80 years. I'm less judgemental. I'm forgiving. It wasn't always true. I've really worked hard to get better as a human being."
Now 84, Fonda, born on December 21, claims that she already felt old at the age of 20 and that the feeling continued as time passed. However, she began to learn more about herself after she was 60. "I became young again," she said.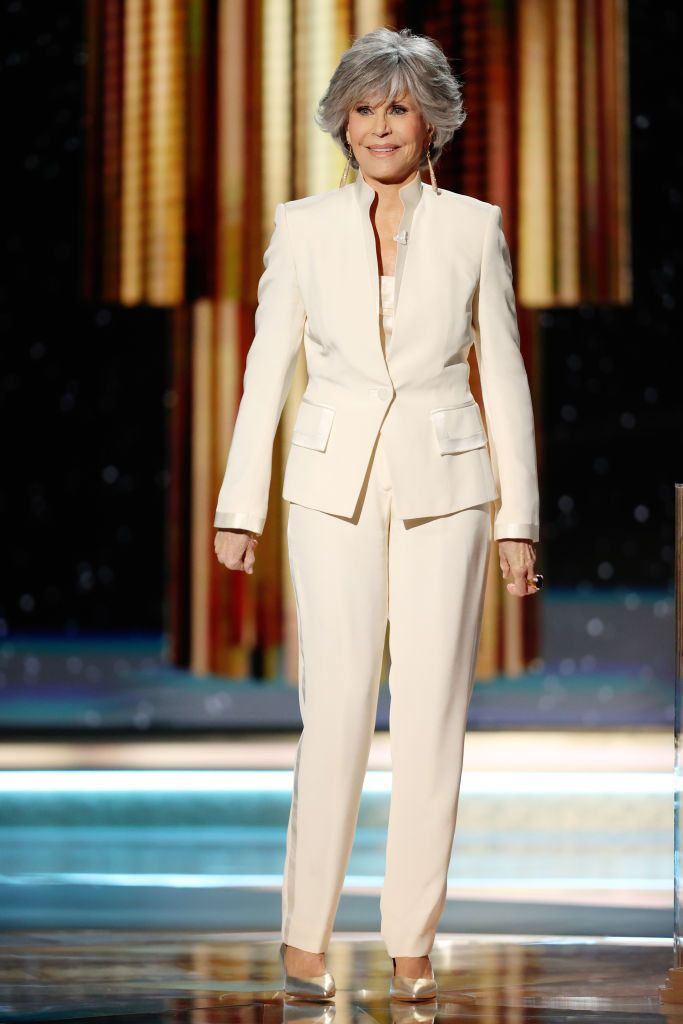 Jane Fonda during the 78th Annual Golden Globe Awards held at The Beverly Hilton and broadcast on February 28, 2021 in Beverly Hills, California. | Source: Getty Images
Fonda also found love in her later years with music producer Richard Perry, despite their five-year age difference. Unfortunately, the pair separated in 2017 but remained close friends despite the split.
Following their breakup, the actress revealed that she was no longer interested in dating. "I've closed up the shop down there," she said.
Fonda was married three times in her life. During her first marriage with Roger Vadim, a movie producer, Fonda moved to France and had a daughter, Vanessa Vadim. However, her ex-husband's drinking and infidelity significantly affected their marriage until it led to divorce.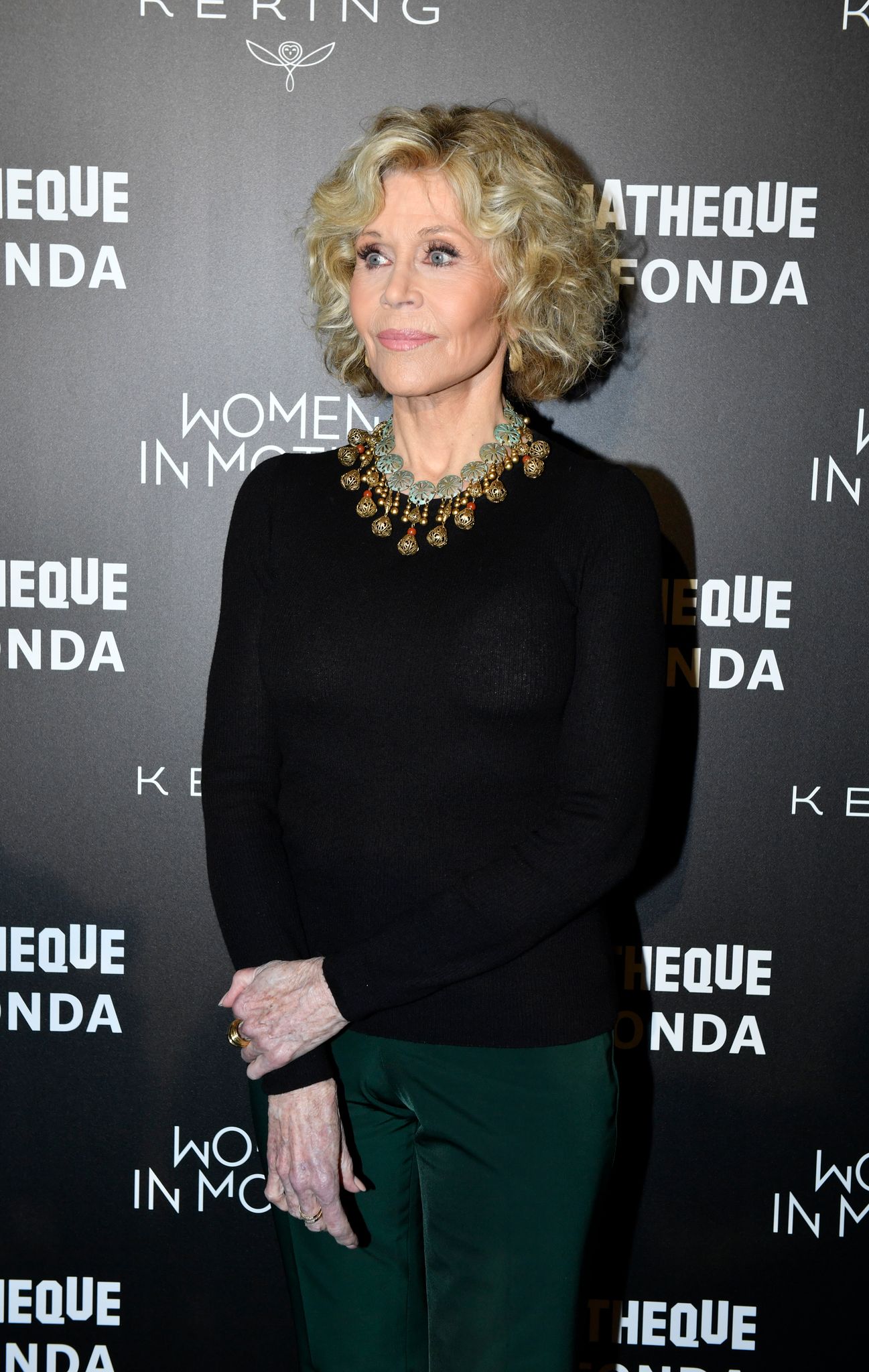 Jane Fonda during the Kering Women In Motion Master Class With Jane Fonda at la cinematheque on October 22, 2018 in Paris, France. | Source: Getty Images
Her second husband, Tom Hayden, was a seasoned activist. Together, they had a son, Troy Garity, and spent 17 long years as a couple before their divorce. Her last marriage was to CNN's Ted Turner.
Please fill in your e-mail so we can share with you our top stories!