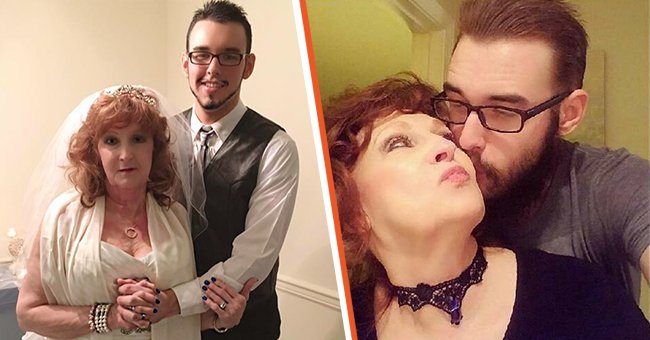 facebook.com/Gary Hardwick instagram.com/garyandalmeda
71-Year-Old Lady Notices 17-Year-Old at Her Son's Funeral, Becomes His Wife a Few Months Later
After a 71-year-old woman noticed a 17-year-old boy at her son's funeral, she knew he was the one she had been waiting for. A few months later, the boy got down on his knee and proposed to her for marriage.
This unique story is the perfect example of the phrase, "Age is just a number." Gary and Almeda Hardwick believe that age gaps don't matter when choosing your life partner.
Soon after they tied the knot, many acquaintances criticized them because of their 54-year age gap. It seemed like people around them weren't pleased with their decision to marry each other.
THE LIGHT AT THE END OF ALMEDA'S TUNNEL
After 43 years of marriage, Almeda Errell had lost all hopes of falling in love again following her husband's untimely demise. She had accepted to live as a widow for the rest of her life.
While she was still trying to get hold of herself, her 45-year-old son suddenly passed away because of an unexpected seizure.
For some people, this might seem like the end of everything, but for Almeda, it was different. Her son's death led her to the light at the end of the tunnel that she had no idea about. She locked eyes with her soulmate at her son's funeral.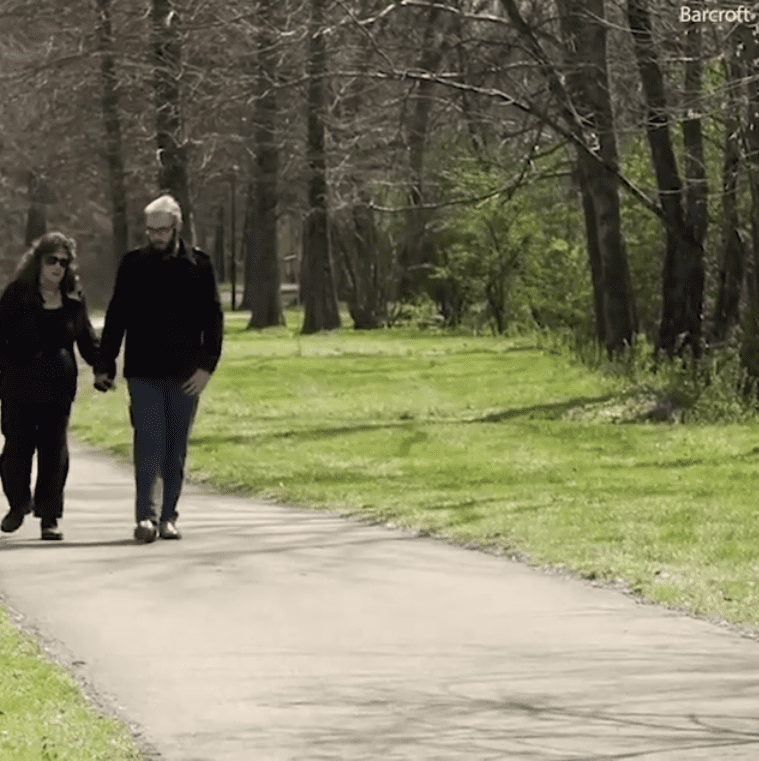 Almeda found her soul mate at her son's funeral. | Source: Facebook/Daily Mail Australia
Losing two family members within a few years is one of the worst things that can happen to someone. Her son's death came as a shock to Almeda while she was still mourning her husband's death.
She met dozens of people at the funeral, but she only remembered one person because of his smile. Gary Hardwick, the boy younger than her grandchildren, made her feel young again.
She recalled watching him smile at her at the funeral:
"It was like a bright light through the grief."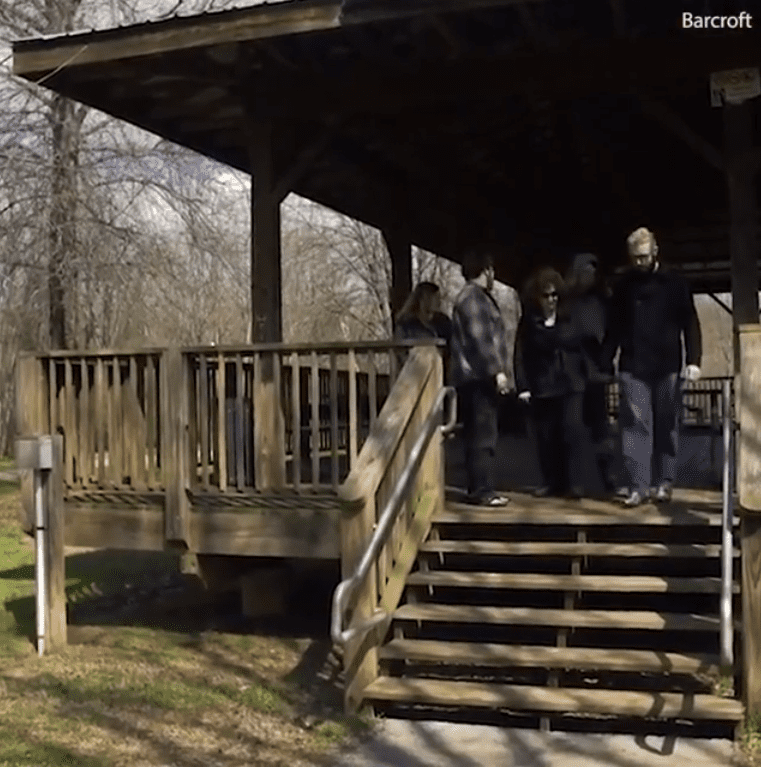 She fell for his smile. | Source: Facebook/Daily Mail Australia
A few months later, Gary's aunt reintroduced him to Almeda after breaking up with his 77-year-old girlfriend. Everyone in his family knew he was interested in older women.
The couple instantly connected during their first formal meeting and realized they were made for each other. While still nervous, they somehow managed to discuss their interests and choices.
During their meeting, Almeda decided to be straightforward and asked him if he liked her despite their age difference. The teenager held her hand, smiled, and told her he was all in.
After they dated for a couple of weeks, young Gary got down on one knee and held his girlfriend's hand, asking her if she would like to spend the rest of her life with him.
Almeda confessed what she felt about her teenage boyfriend:
"I had no one, so God sent him to me."
She believed Gary was a blessing because she had been longing for a life partner after her husband's death. It seemed like Gary was the perfect man she could have ever asked for.
On October 26, 2015, Gary and Almeda tied the knot in the presence of their families. They got married six days before Gary's 18th birthday, so his mother gave consent for his marriage on his behalf.
Gary said he couldn't wait for six more days to tie the knot, so he got married before turning 18. He felt they were "made for each other."
The couple's friends and family had mixed reactions when they found out about their marriage. According to Gary, most people were happy for them.
However, some people believed he had married an older woman because he had his eyes on her wealth. They didn't know that Gary had always admired senior women and had never dated girls his age.
Most of his Facebook friends were shocked when he uploaded photos from his wedding ceremony a day later. They weren't expecting him to get married so soon, and that too to an older woman.
While most of their relatives were happy for them despite knowing about their age difference, people on the internet weren't pleased about it. Gary and Almeda run a YouTube channel where they share bits of their lives and read negative comments about themselves.
Instead of thinking about their viewer's opinions, they laugh and get back into their lives knowing how much they love each other. Gary said:
"Time isn't a measure on love."
Age is just a number, isn't it? The Hardwick couple's story proves that it is normal for people to find their soulmates in another age group. It's not a problem if you don't connect with your better half in high school. They might be waiting for you in the future! What do you think?
Click here to read another similar story about a 61-year-old husband who married a 19-year-old girl and received his wife's blessings.
Please fill in your e-mail so we can share with you our top stories!