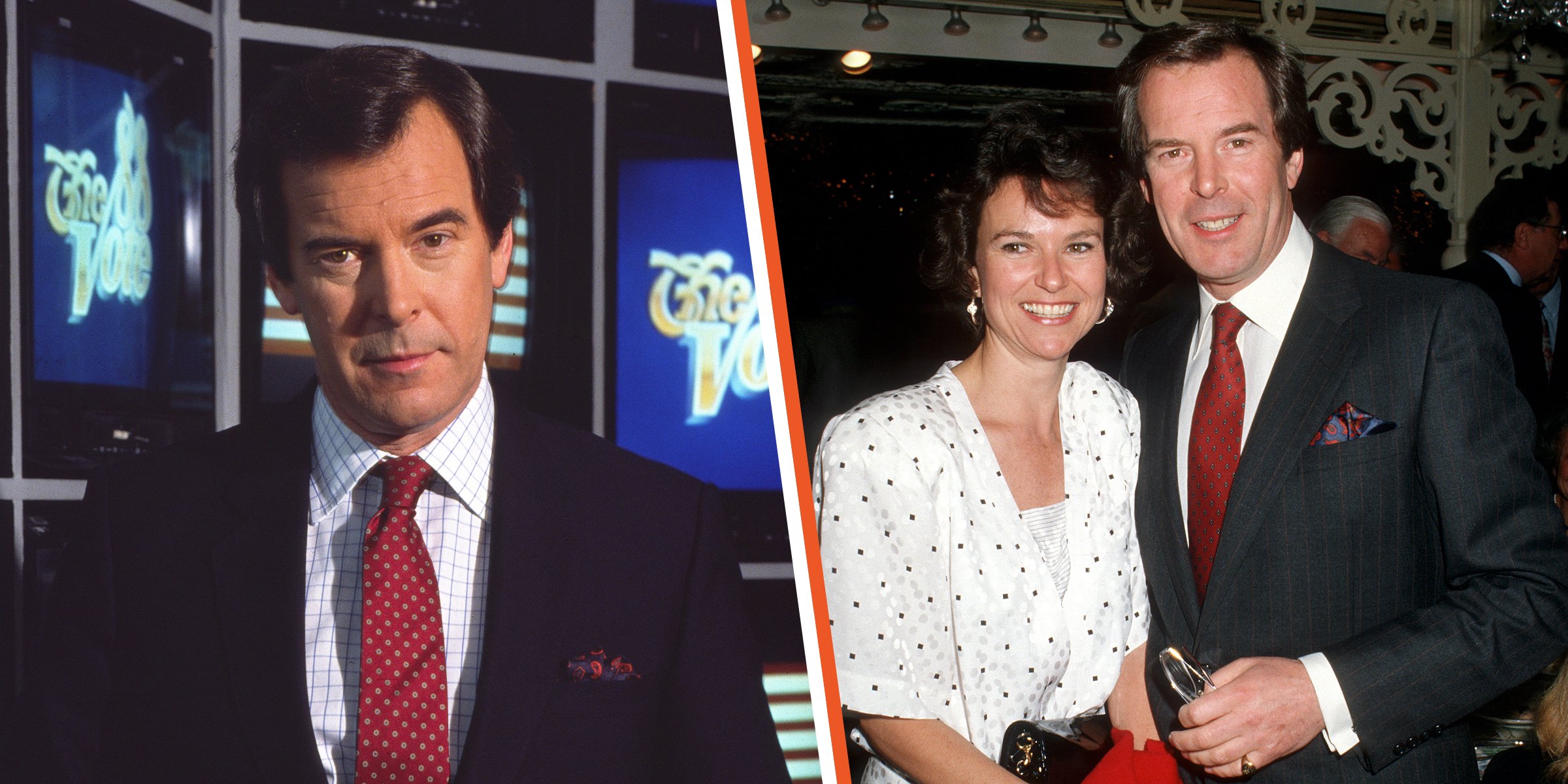 Getty Images
Mom of Peter Jennings' 2 Kids Had an Affair Yet Stayed Married Years after Feeling 'Humiliated' by Him
Late Peter Jennings' marriage to Kati Marton resulted in twin kids and tumultuous love life. There were cheating issues, but the duo stayed married until they decided otherwise.
ABC star Peter Jennings was married four times during his lifetime and had one of the most scandalous unions with his former spouse, Kati Marton. In their decades-long marriage, the pair welcomed two children.
The couple had marital issues that stemmed from infidelity, but they stayed married. However, Marton didn't spend his final days with Jennings.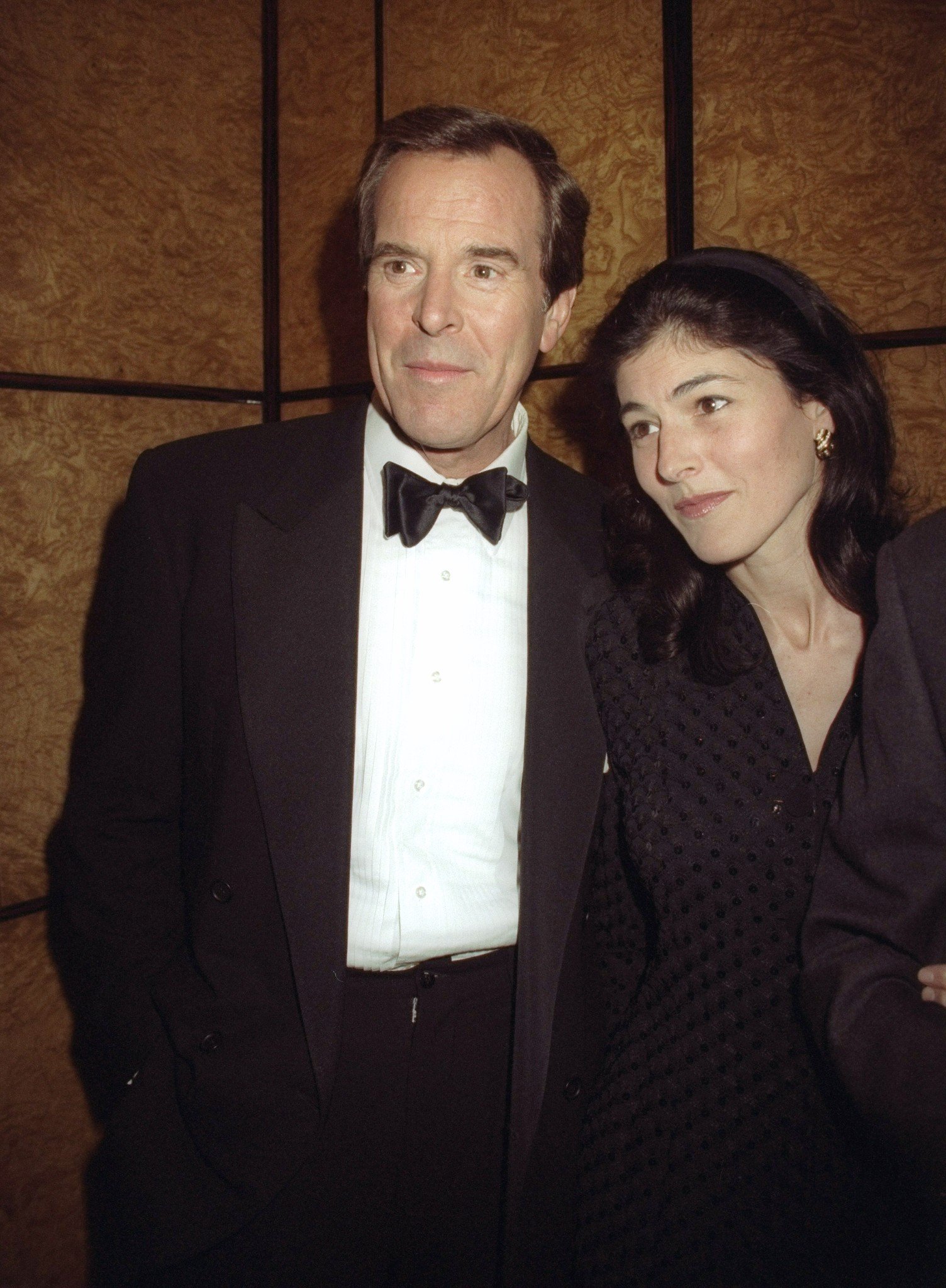 Peter Jennings and fiance Kayce Freed are on hand at party to launch Peter Maas's book, "Underboss," at Warner LeRoy's home | Source: Getty Images
The fourth time's the charm in Peter Jennings' case, and he walked down the aisle with producer Kayce Freed Jennings. Kayce is a Hollywood executive, and she co-owns, The Documentary Group, a production company.
When Peter's biography was penned in 2007, Kayce served as co-editor. Her production company has worked on film projects including "Operation Homecoming; Writing The Wartime Experience," and "STEEP," among others.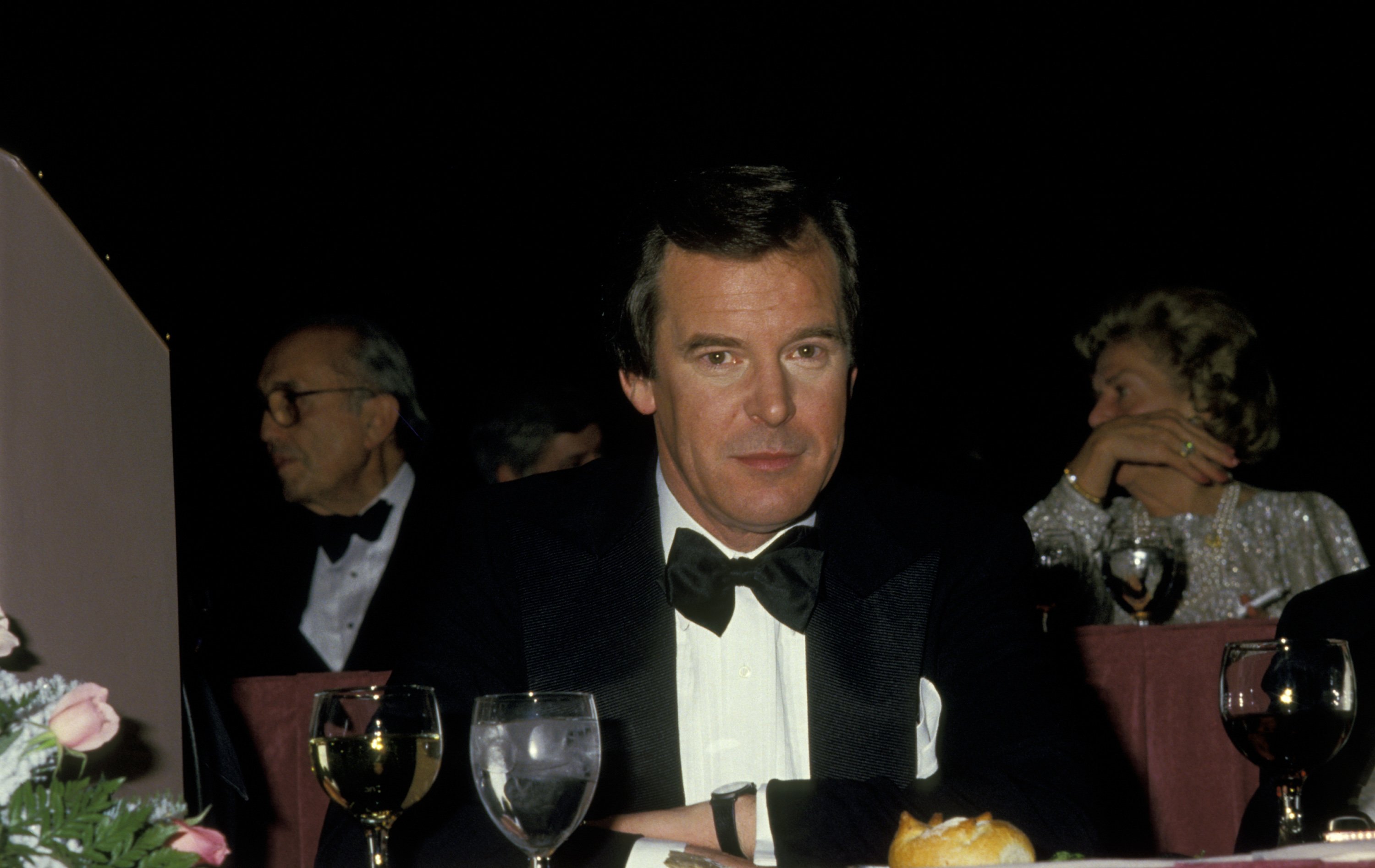 Peter Jennings during Cerebral Palsy Humanitarian Awards Dinner at Waldorf Hotel in New York City, New York | Source: Getty Images
Kayce and Peter were in the news in 1997 as they planned to walk down the aisle. At the time, Kayce worked as a producer for ABC's "20/20" while maintaining his position as the ABC's "World News Tonight" Anchor.
The duo was married until he died in 2005. After Peter's passing, Kayce made sure his legacy endured. After his biography was released, she shared some of her husband's values stating in an interview:
"Peter believed that journalism is a public service, and he believed he was incredibly lucky to be allowed to do it. And he thought his job was to look for the truth… always."
HOW PETER WILLED HIS PROPERTY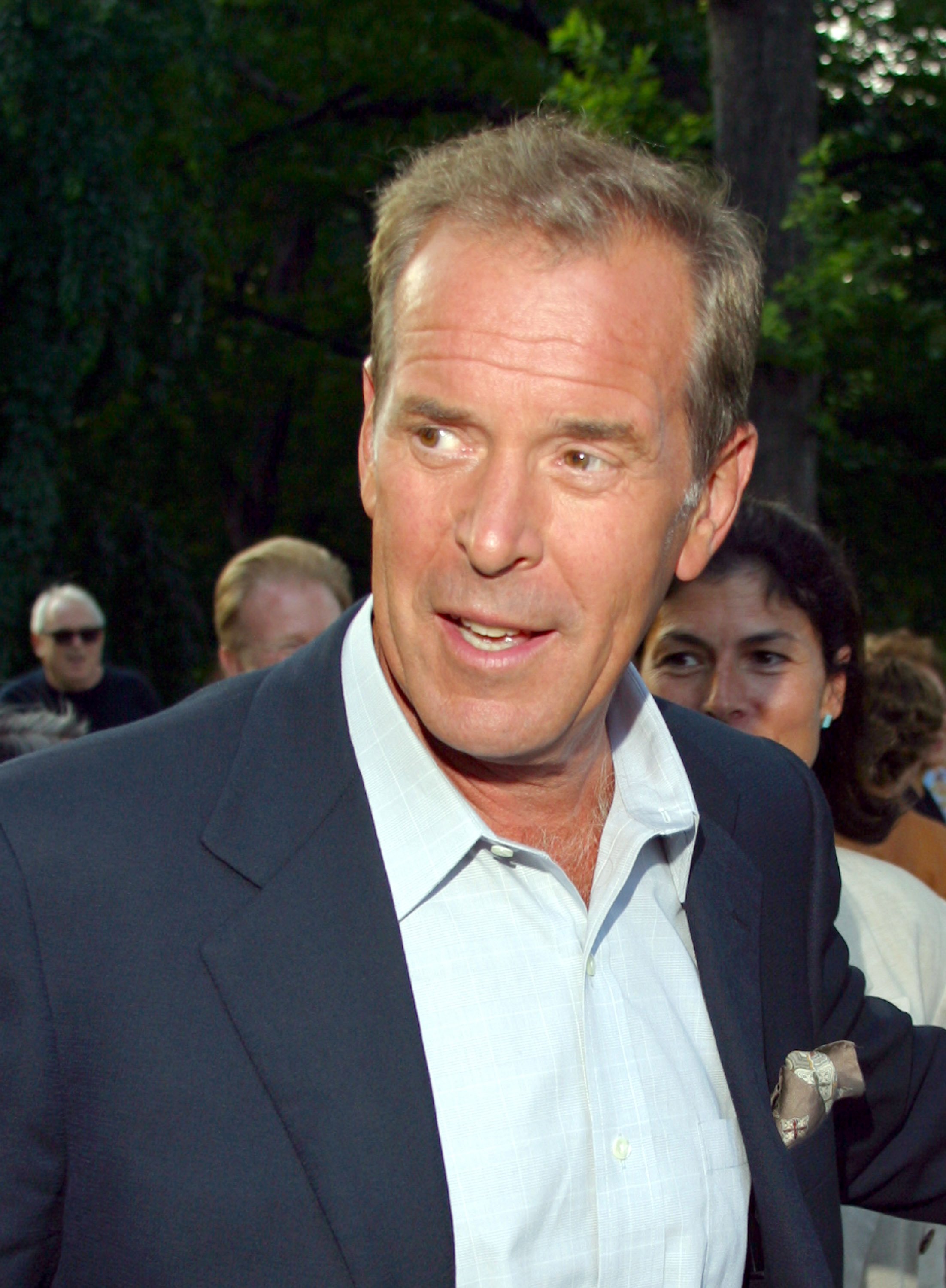 Peter Jennings during Opening Night of "Henry V" and Summer Benefit for The Public Theater and Shakespeare in Central Park at Delacorte Theater in Central Park in New York City, New York | Source: Getty Images
Peter passed on in August 2007 following a short battle with lung cancer. The TV star's passing was shocking as he had announced some 15 days earlier that he was diagnosed with cancer.
The 67-year-old willed his over $50 million assets shared among his kids and last wife, Kayce, upon his death. The will was filed for probate in a New York surrogate court, and it listed $50 million in personal assets and $3.5 million in his New York holdings.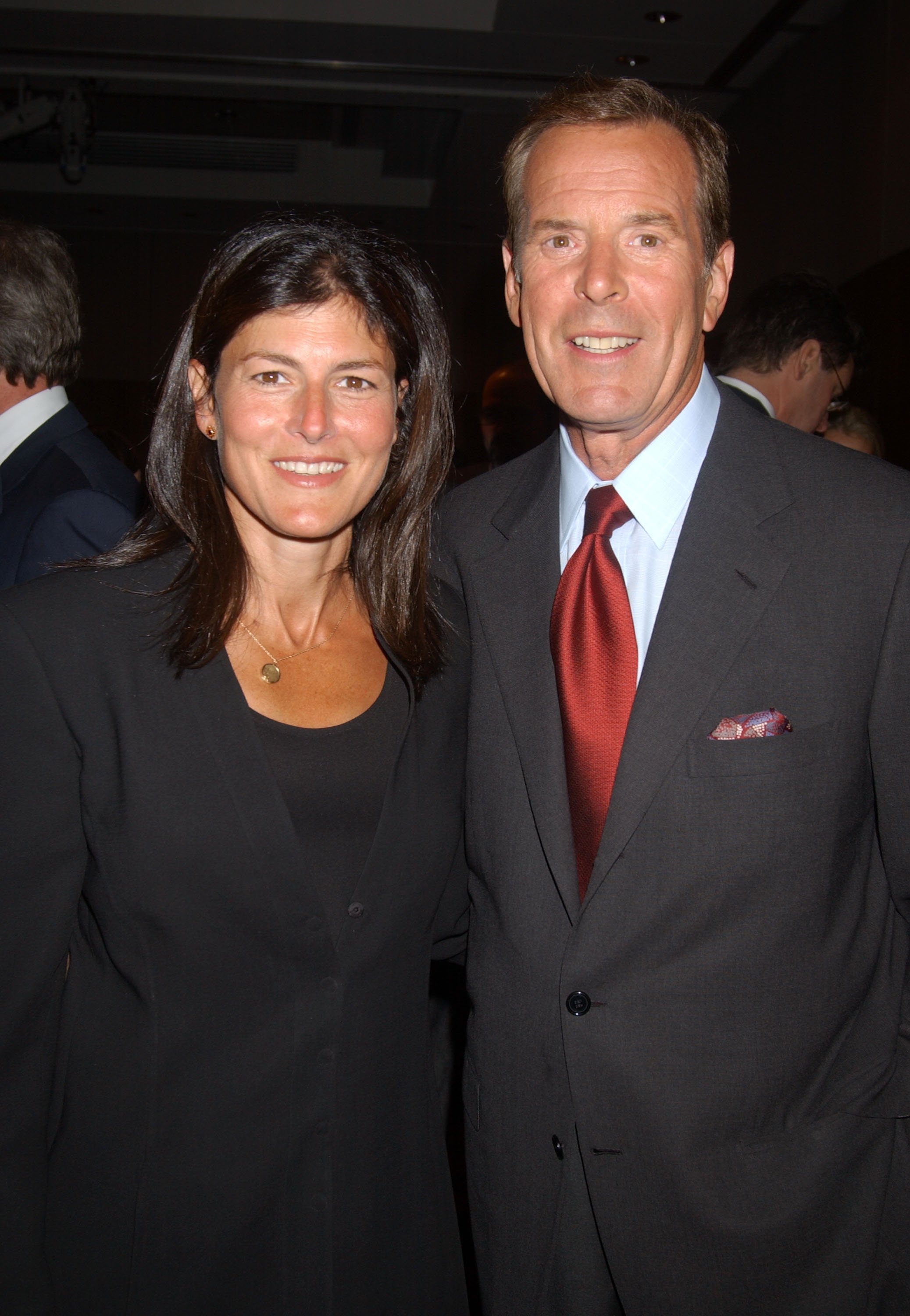 Kayce Jennings and Peter Jennings during Peter Jennings' 20th Anniversary Anchoring ABC World News Tonight at The Stanley Kaplan Penthouse at Lincoln Center in New York City, New York | Source: Getty Images
Kayce received almost 50% of the late TV anchor's property, including their Central Park West apartment. The father-of-two also chose trustees to oversee the allocation of resources to his children with time.
Both children were born in his marriage to his third wife, Kati Marton. The remaining percentage of Peter's wealth was allotted to his 1998 Peter Jennings Foundation.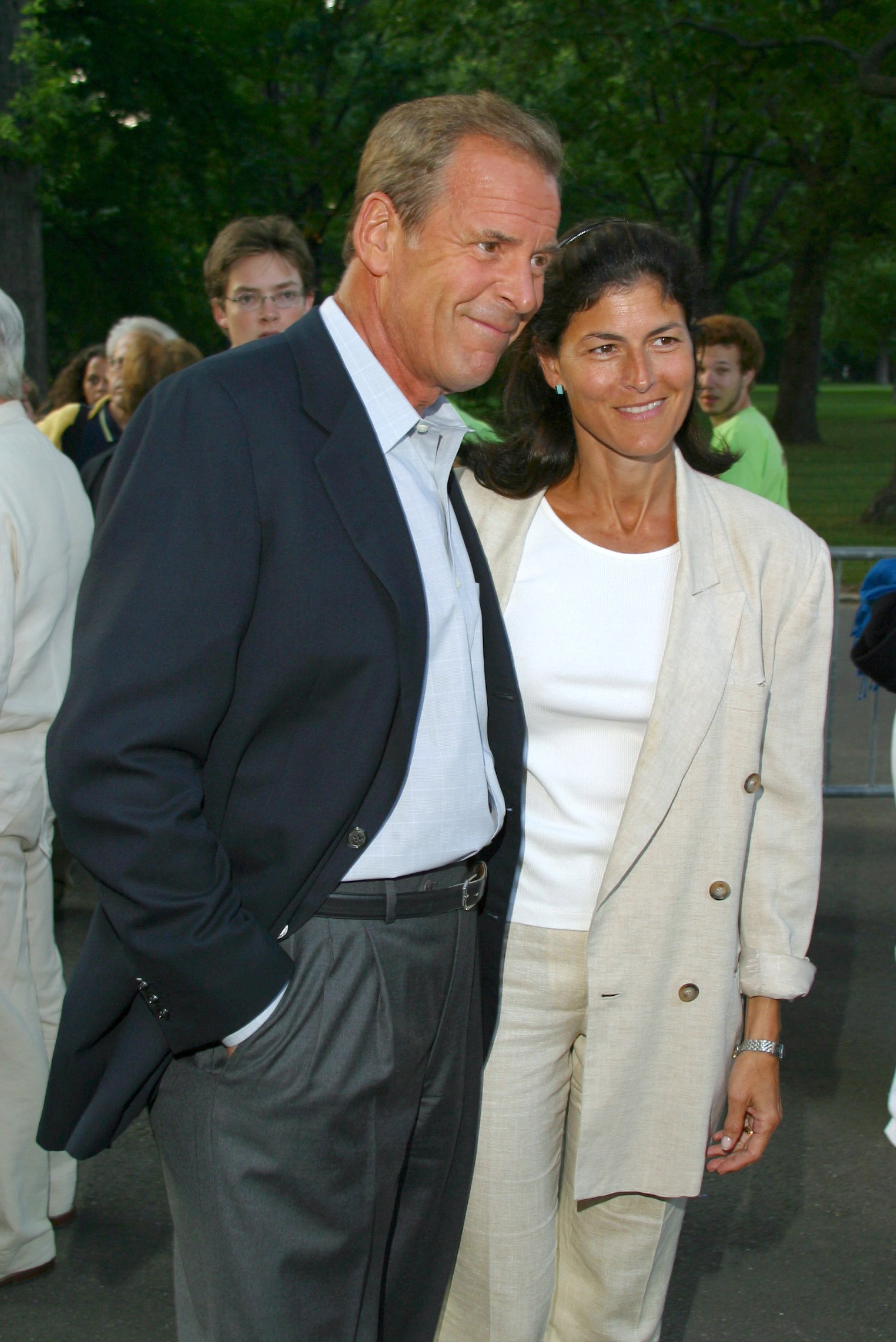 Peter Jennings and Kayce Freed at the Delacorte Theater in Central Park in New York City, New York | Source: Getty Images
Peter has created the foundation to reach out to homeless folks, people dealing with drug addiction, illiteracy, and hunger. The amount sent to the foundation was valued at $1 million.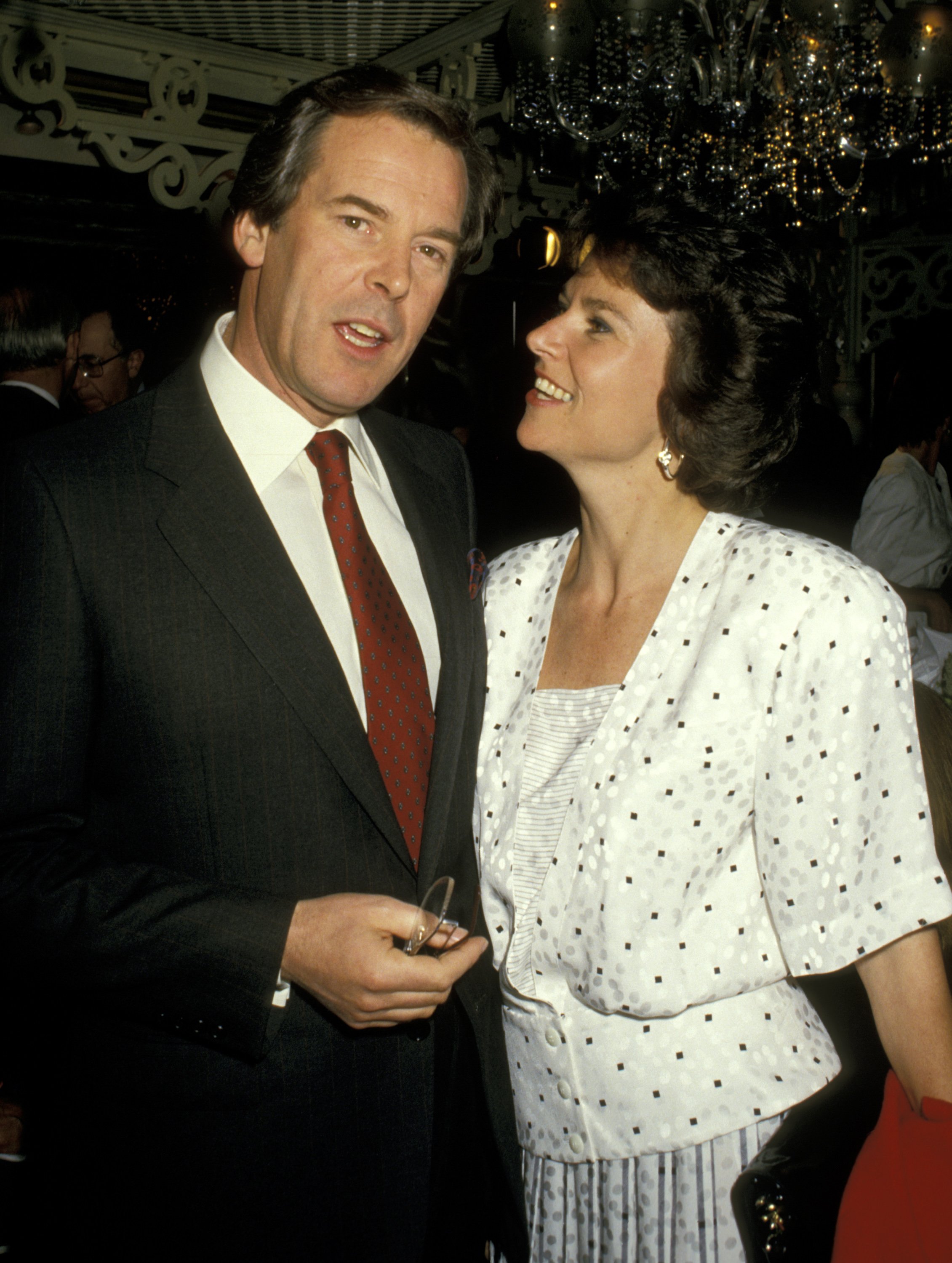 Peter Jennings and Kati Marton during "Who Owns News" Debate on May 6, 1987 at Tavern on the Green in New York City, New York | Source: Getty Images
While he died 15 days after announcing his diagnosis, doctors had diagnosed him five months earlier. In all, his death happened fast and left everyone stunned.
Lung cancer ravaged Peter so much that it took his life before remedies for remission could be proffered. Two days before he passed on, his ex-wife Marton had visited him.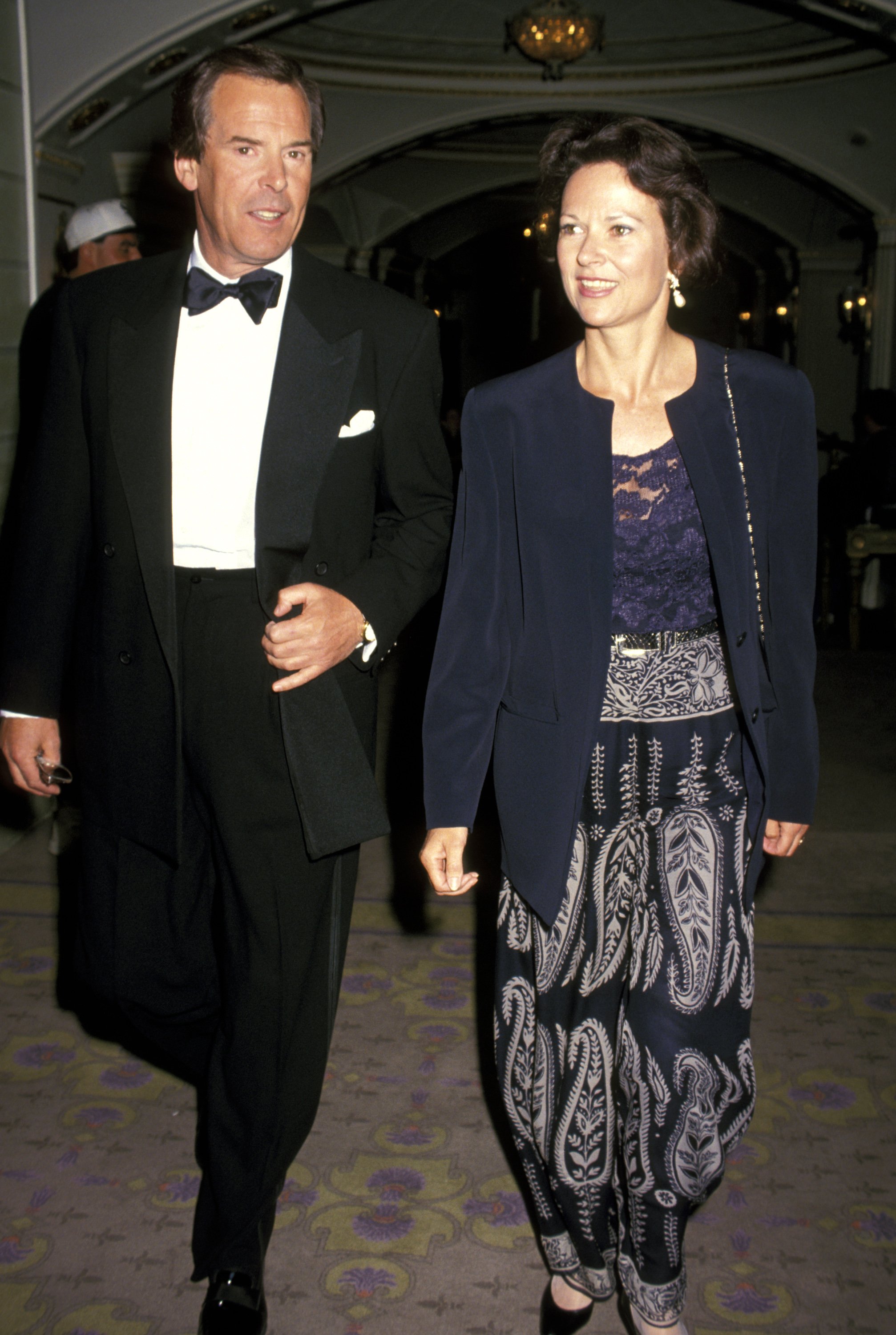 Peter Jennings and Kati Marton during CASA Awards Benefit Honors James E. Burke & Daniel B. Burke at Columbia University in New York City, New York | Source: Getty Images
She revealed this in an interview where she stated that Peter was hopeful about his survival. Marton noted that he was strong until the end. She mentioned:
"He fought like a tiger, the way he fought for every story. I don't think until the very end he was without hope. He really thought he was going to beat this."
Marton, who paid Peter a visit at his Central Park West apartment, stated that they avoided thinking of the negative during their conversation. Instead, the pair talked about growing up and becoming "great grandparents together."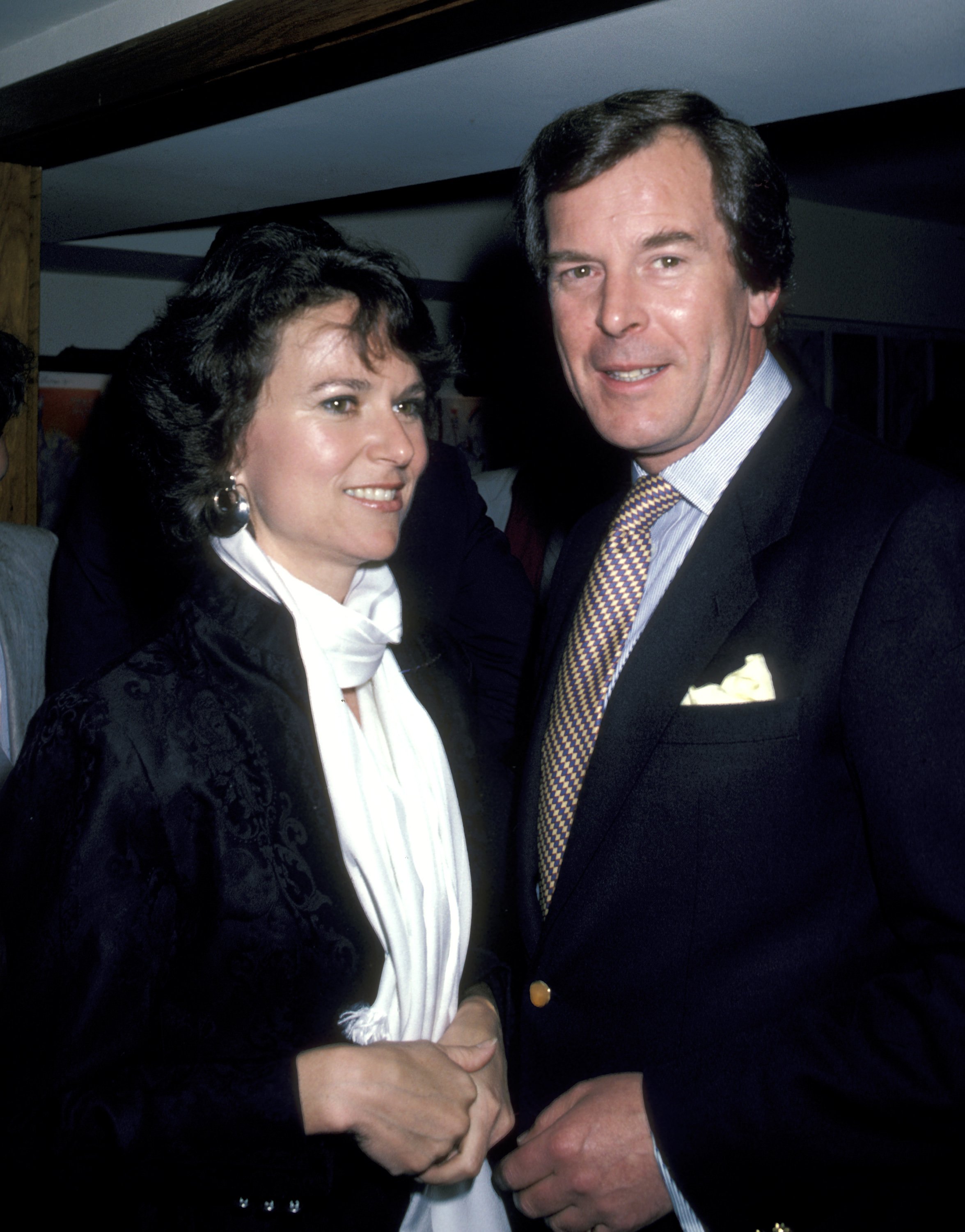 Kati Marton and Peter Jennings during Peter Max's Art Exhibit on May 8, 1986 at Marylou's Restaurant in New York City, New York | Source: Getty Images
She stated that she was just grateful they had a final conversation that revolved around their grown kids, Christopher and Elizabeth.
Lung cancer is one of the most familiar cancer types, but it is known for the low rate of survivors. This is because it is often detected at a later stage in the patient's life.
PETER AND MARTON'S MARRIAGE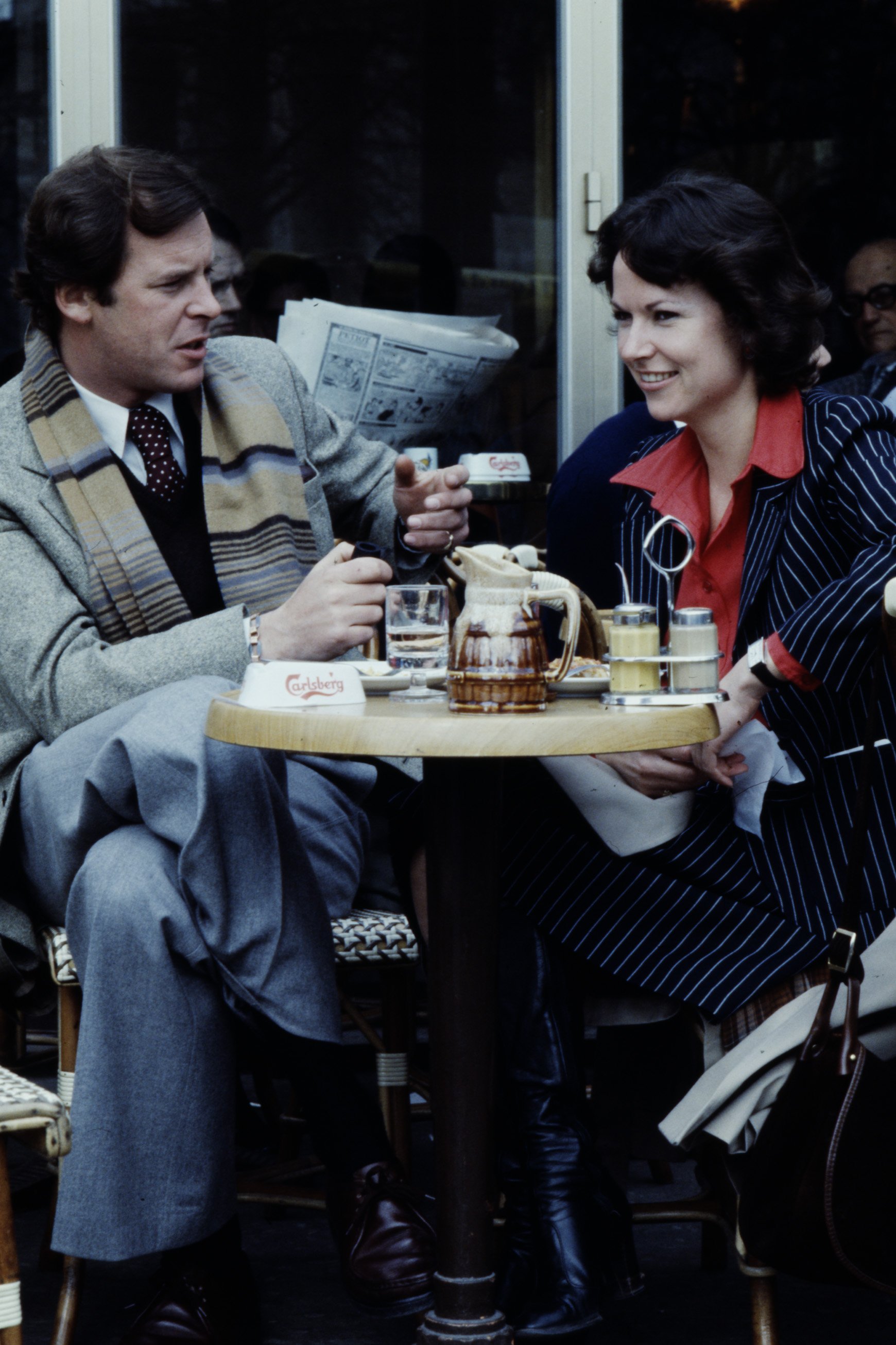 Peter Jennings and Kati Marton eating at a cafe in Paris, France | Source: Getty Images
Peter and Marton were married from 1979 to 1994, within which they welcomed their two children and soared in their chosen careers. At the time, Peter was a young anchorman, while Marton was a young author who also worked with ABC.
With time Peter became more known as he took over as World News anchor from Frank Reynolds. As he became more recognized, his family was ushered even further into the spotlight.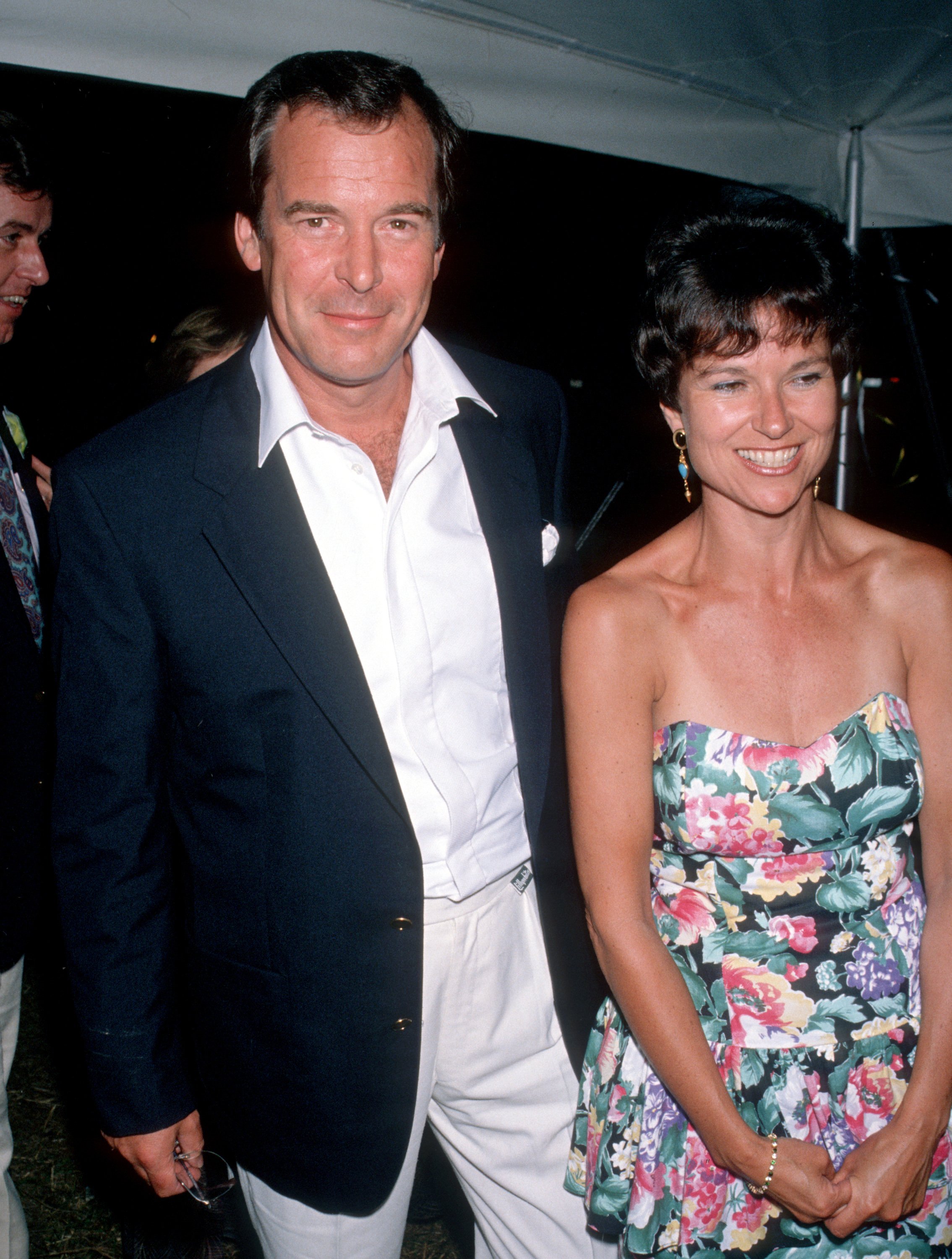 Peter Jennings and Kati Marton during Easthampton's 60th Annual Guild Hall Awards Honoring Frank Perry at Dune Alpin Farm in East Hampton, New York | Source: Getty Images
However, while his career progressed, Marton struggled with balancing hers and life as a family woman. This caused tension as Peter viewed Marton's ambitions as "unfeminine." Peter felt an "icy shell of hurt" that caused him to be angered by her aspirations.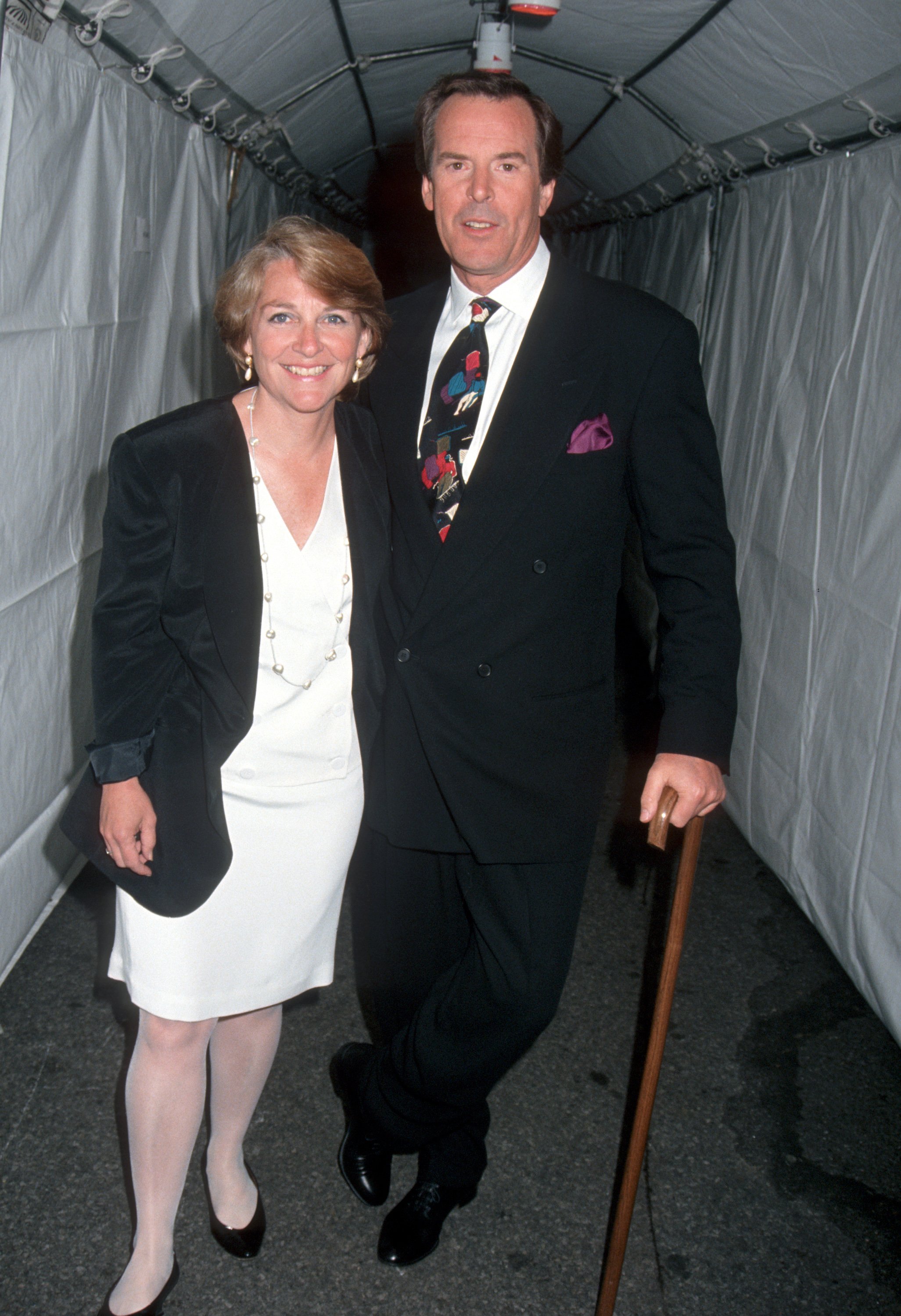 Kati Marton and Peter Jennings during The CORO Foundation Honors Meredith Brokaw at Tavern on the Green in New York City, New York | Source: Getty Images
Peter and Marton's marital woes and tension worsened due to infidelity issues. Despite how Marton had an affair and Peter also allegedly cheated, the pair stayed together. However, the last straw was when they had a public spat that left Marton humiliated.
Marton recalled how they had been at an event, and when she beckoned to her spouse so that they could go home, he tossed the car keys at her and asked her to go on her own. This caused Marton such humiliation that she vowed to never be in that position again.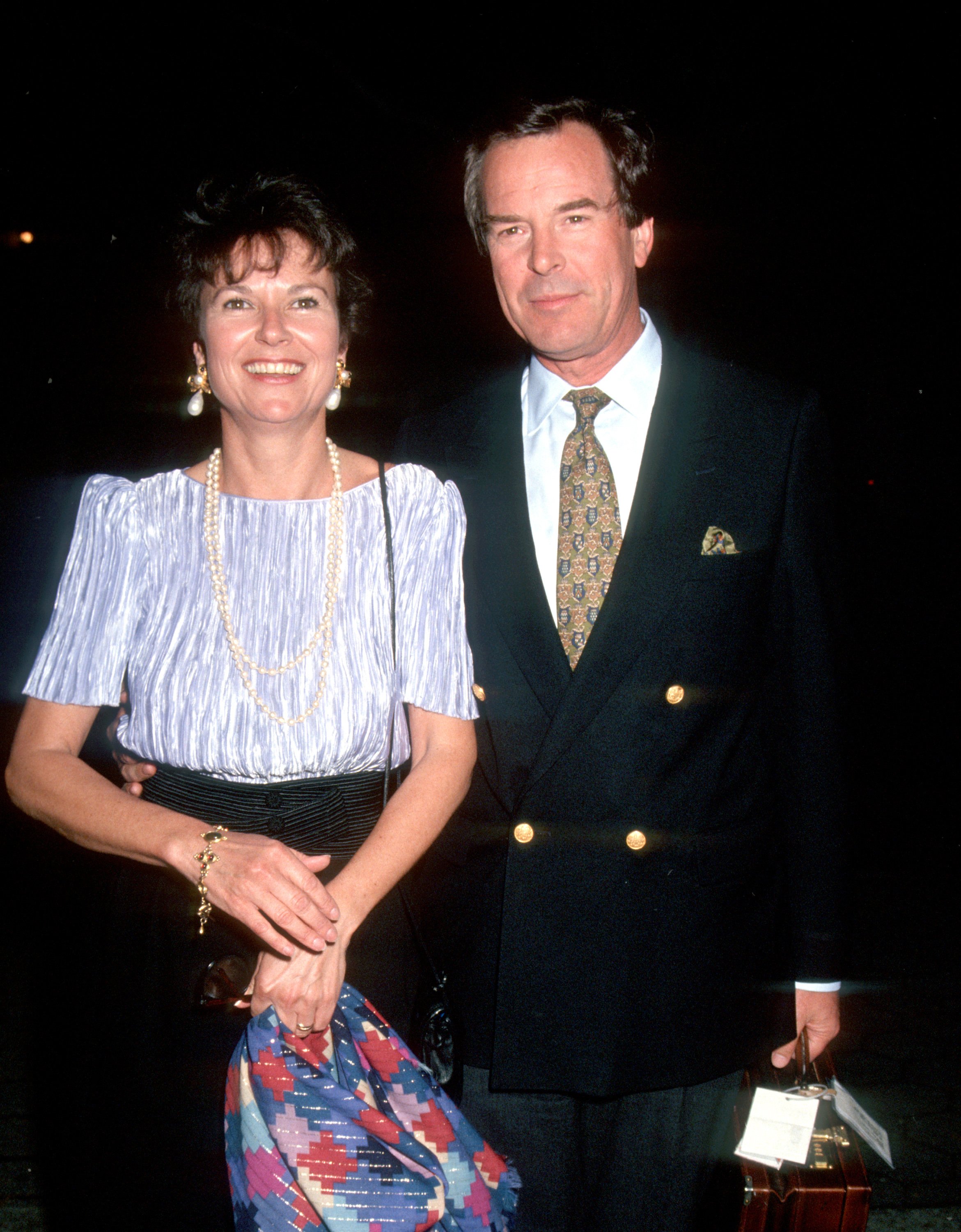 Kati Marton and Peter Jennings during MS Foundation's 4th Annual Gloria Steinem Awards at Tavern on the Green in New York City, California | Source: Getty Images
The pair ultimately called their union off in a civil divorce that saw him move on with different partners. While Peter dated music star Barbara Streisand, Marton dated and married US diplomat Richard Holbrooke.
WHO ARE PETER AND MARTON'S CHILDREN?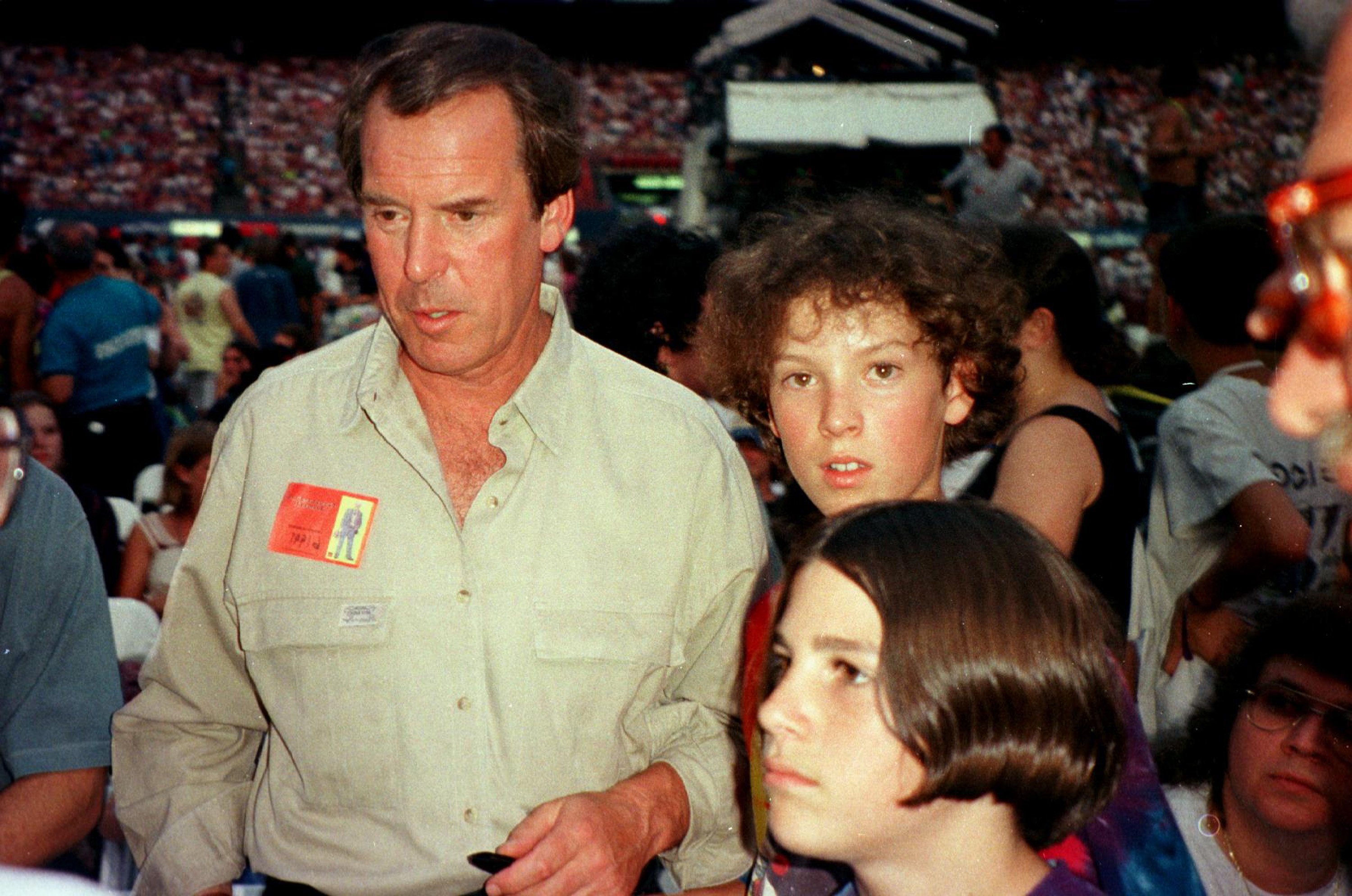 Peter Jennings with his son during Peter Jennings at Grateful Dead Concert at Giants Stadium in East Rutherford, New Jersey | Source: Getty Images
Marton and Peter ended their marriage, but their lives as parents stayed intact. In fact, until his last breath, Peter constantly thought about his children.
His son Chris graduated from Wesleyan University, while his daughter worked at an AIDS foundation in South Africa. Both went back home to be by Peter's side at his death.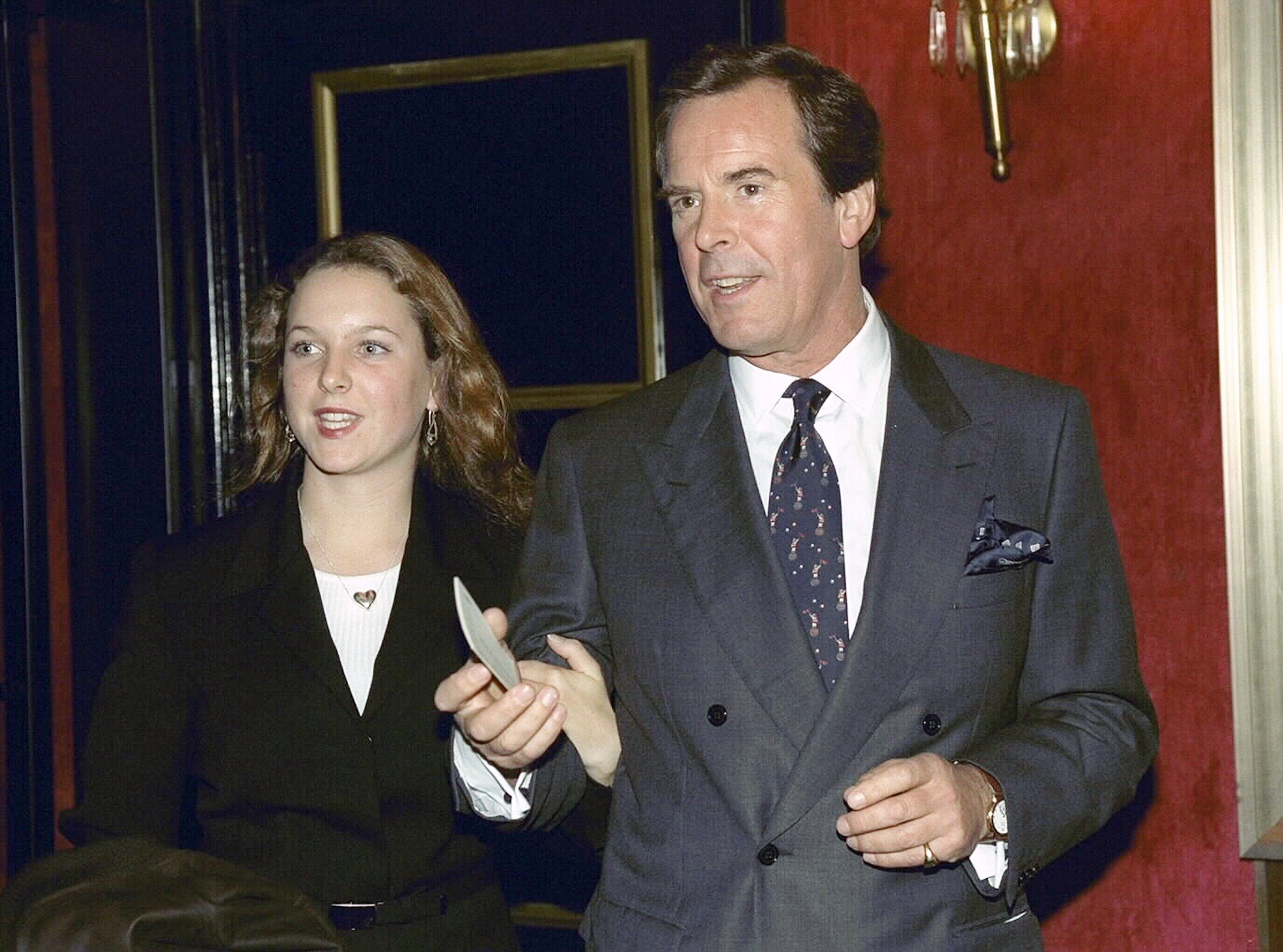 TV news announcer Peter Jennings and daughter attending the premiere of ''Cry, the Beloved Country,'' at the Ziegfeld Theater | Source: Getty Images
Just like his dad, Chris was addicted to smoking, but he was able to curb it. In the end, Peter's only regret was that he could not be at Chris' graduation.
Please fill in your e-mail so we can share with you our top stories!
The information in this article is not intended or implied to be a substitute for professional medical advice, diagnosis or treatment. All content, including text, and images contained on news.AmoMama.com, or available through news.AmoMama.com is for general information purposes only. news.AmoMama.com does not take responsibility for any action taken as a result of reading this article. Before undertaking any course of treatment please consult with your healthcare provider.