Getty Images
Is Donna Mills Married? A Look inside the TV Icon's Love Life
Daytime Emmy Award-winning actress Donna Mills will appear in Jordan Peele's much-anticipated thriller "NOPE." Although her career has been outstanding, her love life has never ceased to make headlines.
Born in December 1940, Donna Mills' foray into the entertainment industry dates back to the mid-1960s when she appeared in "The Secret Storm," "Love Is a Many Splendored Thing," and "The Incident."
Her career skyrocketed after working on Clint Eastwood's "Play Misty for Me." After a long and successful run on "Knots Landing," Mills slowed down her Hollywood career to focus on her family life.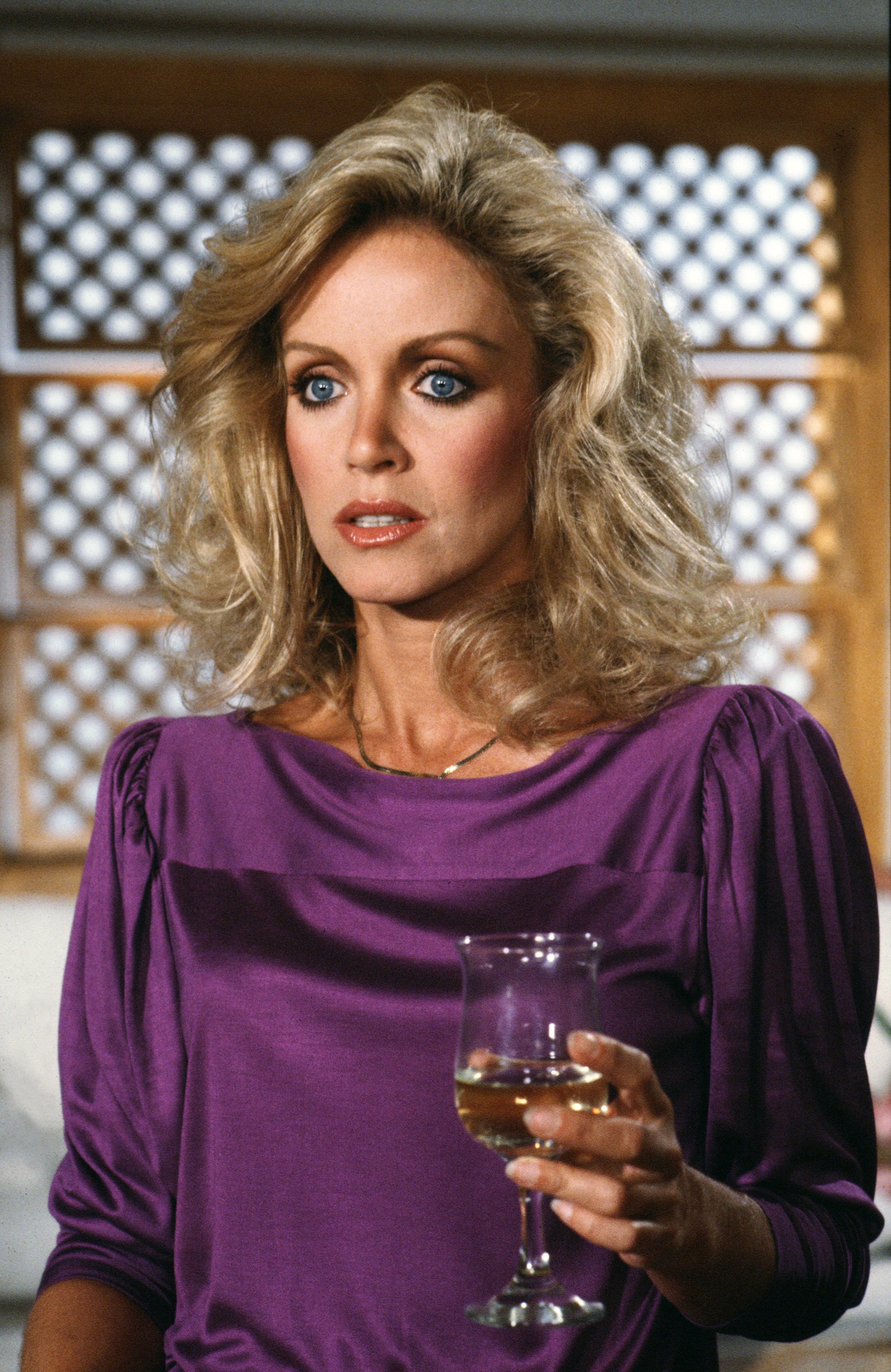 Donna Mills in "Knots Landing" in August 1982 | Source: Getty Images
Although she might not look like it, Donna Mills is 81 years old. She is not a big fan of cosmetic procedures. Instead, she embraces natural lines and has a different strategy for aging gracefully: mindful eating.
Mills has always been a healthy eater. Many years ago, she decided to stop eating pasta, sugar, and most starches.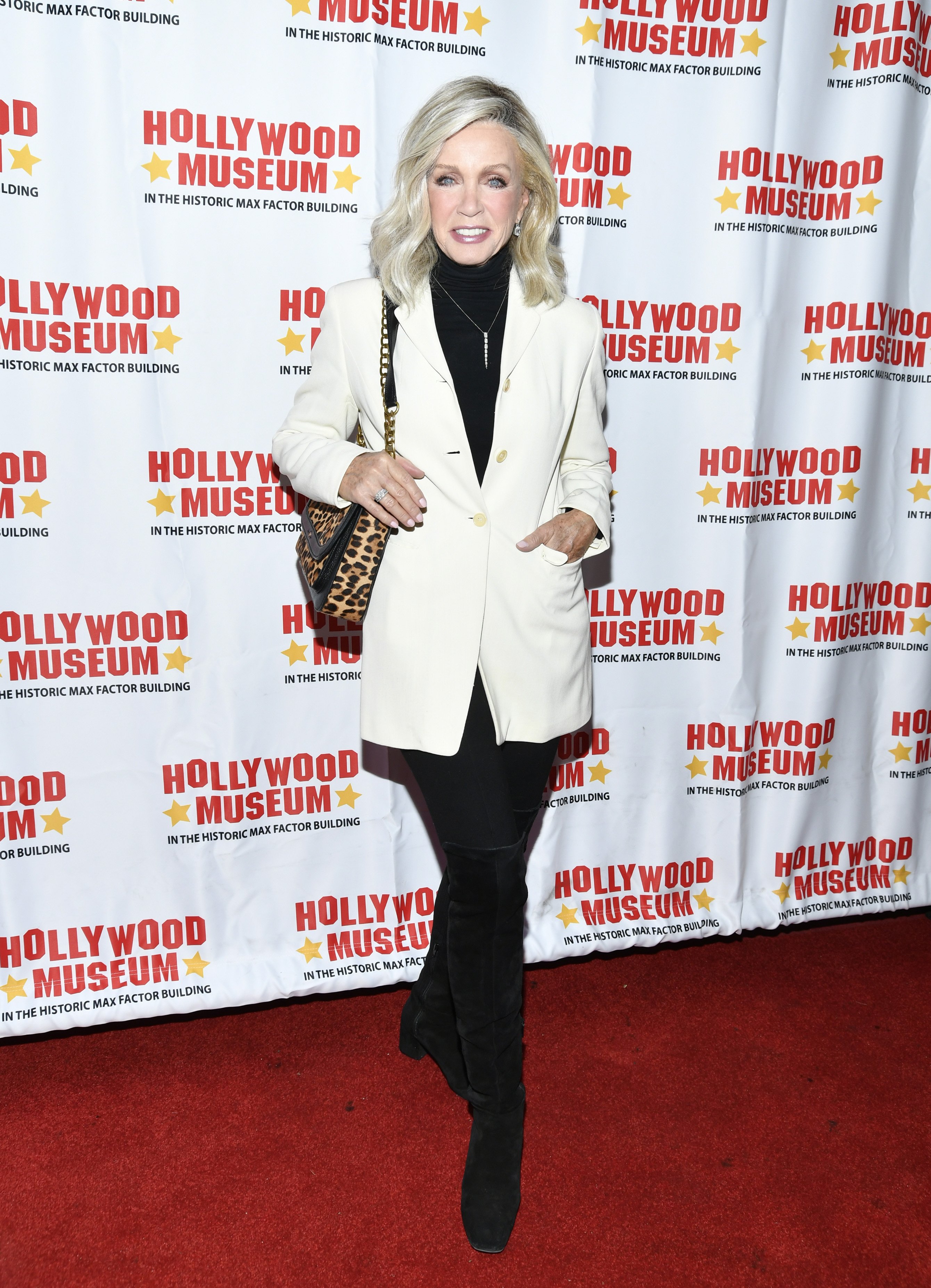 Donna Mills on November 04, 2021 in Hollywood, California | Source: Getty Images
Her diet is mainly proteins and vegetables. The "Joy" actress is so focused on a healthy lifestyle that she grows her vegetables.
Apart from that, Mills tries to work out every day. As a former dancer, she has a ballet bar and a gym at her home. Her gym has weights and a Peloton bike she got for her 81st birthday. Mills mostly does weight training and stretching.
Maintaining a healthy and active lifestyle has been essential to Mills' youthful look, but she also advises people to stay out of the sun to protect their skin.
Even though Mills has been in two decades-long relationships, she has never married. Her first partner was screenwriter and advertising executive Richard Holland, Chaka Khan's ex-husband.
Mills and Holland had an on-and-off romance for 20 years. She spent most of that time in her Beverly Hills home while he stayed in his Studio City property. They would only get together on the weekends.
Holland explained they lived apart because they had not committed to marriage and preferred to have separate houses to "escape to" when needed. However, Mills shared a different reason:
"There was a point where we were practically living together, but when ['Knots Landing'] is shooting, I get a wake-up call at 5 a.m., and it's not fair."
Donna Mills' current partner is Larry Gilman, a veteran actor and producer known for "The Texas Ranger," "Secrets," and "The Woman in Red."
They have been together since 2001, and while marriage might not be on the horizon, they love each other. Gilman even planted a vineyard for Mills in the Los Angeles Brentwood neighborhood in 2014.
Donna Mills never married, but she became a mother at 54. Mills adopted Chloe when she was only four days old because, despite her thriving career, she felt something was missing.
Mills explained she didn't have a child so that she could hand her over to a nanny, so she took an 18-year break from acting to raise Chloe. The "NOPE" actress has no regrets, and she even encourages others to have kids later in life if they want to focus on their careers.
Please fill in your e-mail so we can share with you our top stories!