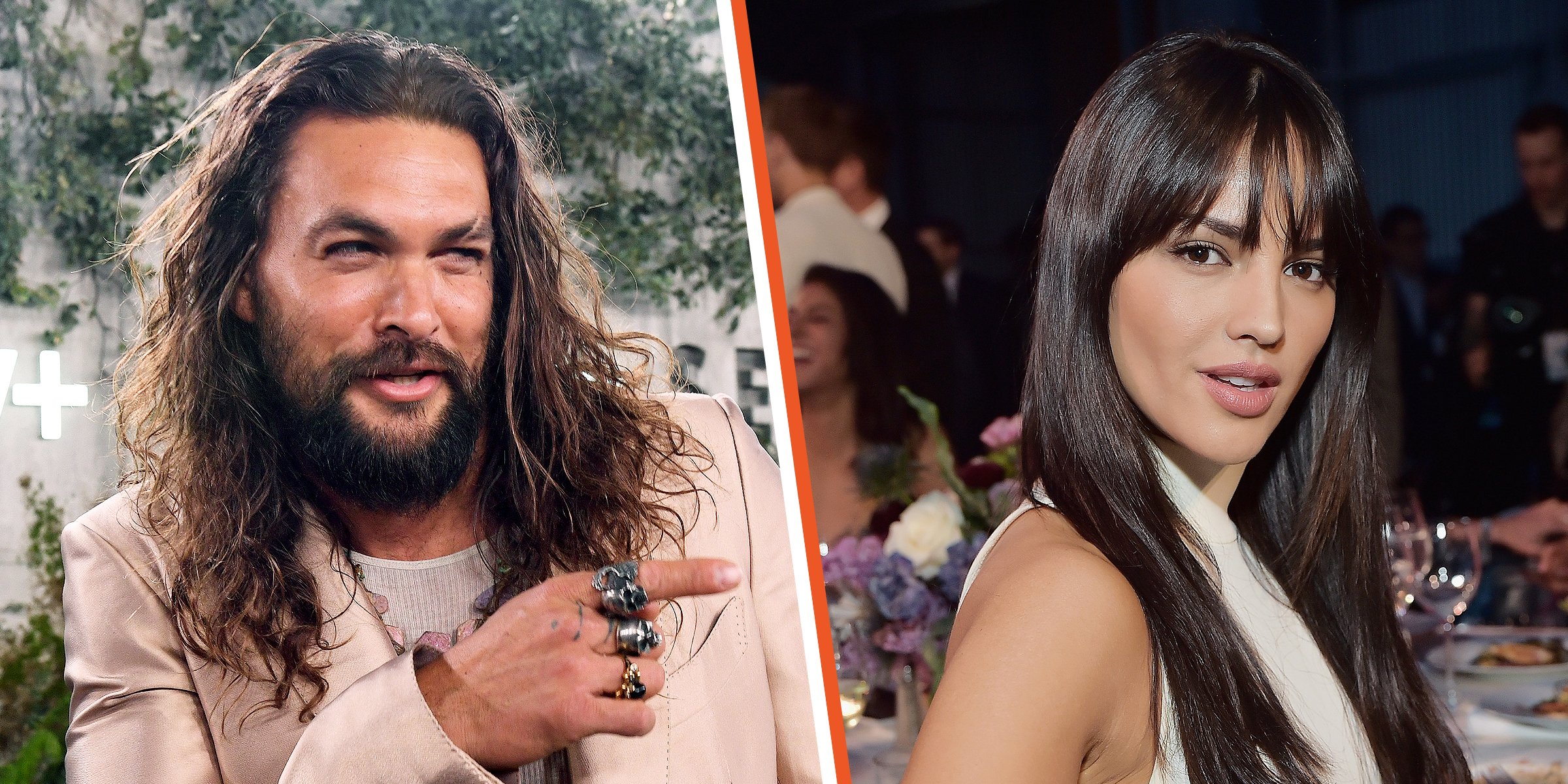 Getty Images
Who Is Jason Momoa's New Girlfriend after Split from Lisa Bonet
Romance is in the air, and it seems that no matter how much some celebrities try to hide it, the public has a way of sniffing it out. One unearthed coupling couldn't be any more adorable.
The rumor mill has been at it again as whispers of actors Jason Momoa and Eiza González have been circulating around Tinseltown.
The gossip intensified when in April 2022, the "Aquaman" star was seen attending González's film premiere of "Ambulance" -- although the duo did not strut down the red carpet hand-in-hand.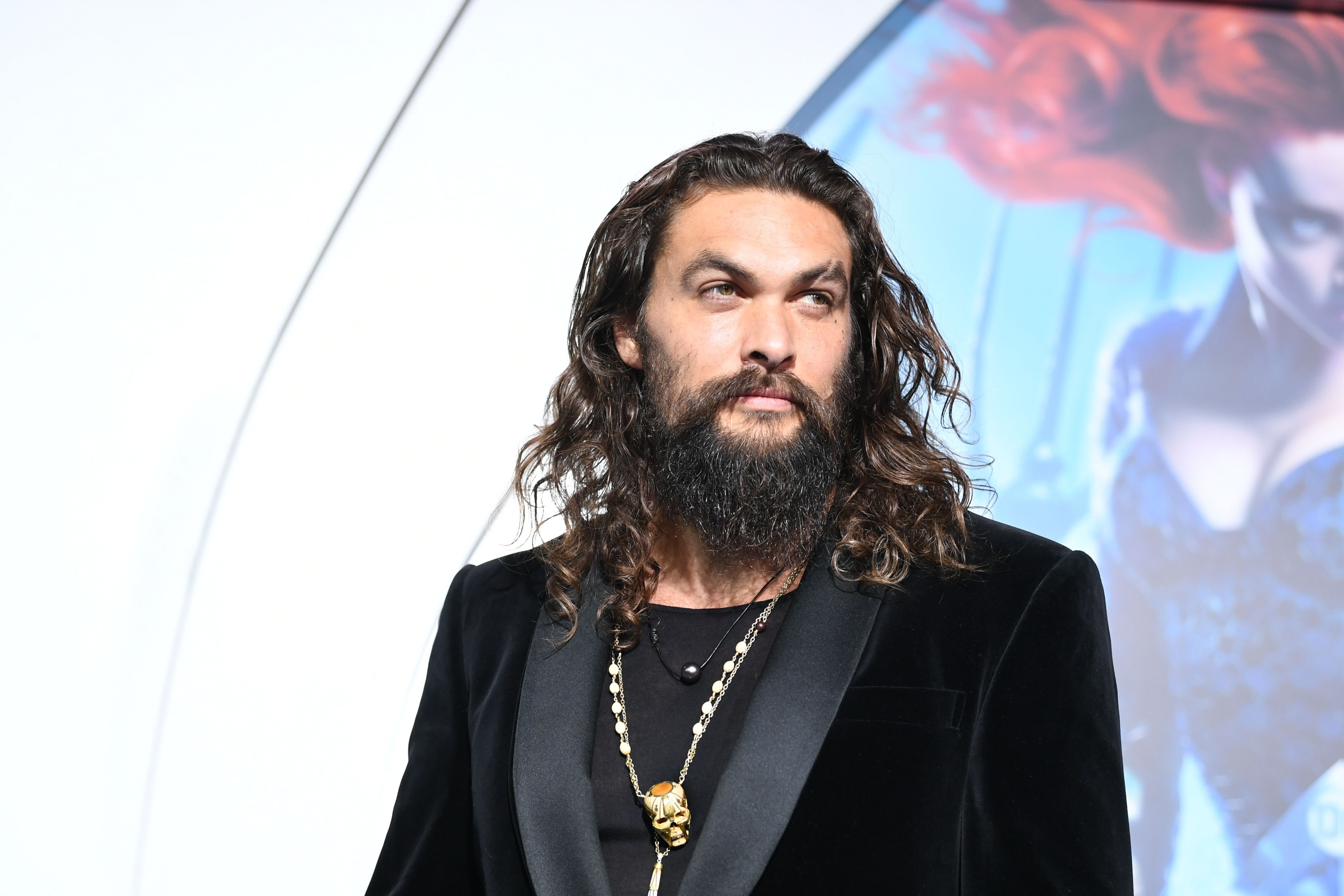 Jason Momoa at the premiere of "Aquaman" on December 12, 2018 in Los Angeles. | Source: Getty Images
Many insiders have reportedly confirmed the two's ongoing romance, with one stating that they are simply having fun together. One source said:
"They are dating. He cares about her. He's in a great place, working on 'Fast X.' He's quite busy, and he's in a good place."
While Momoa is a mega-famous movie star, his girlfriend is less known to the broader public. So, is it not time to find out who has captured the heart of our beloved Khal Drogo?
WHO IS EIZA GONZÁLES, JASON MOMOA'S NEW GIRLFRIEND?
González is no stranger to the high-life industry -- her mother, Glenda Reyna, used to be a runway model and owned a fashion agency.
The actress herself did not find her knack for fashion until she was much older. She referred to herself as a "tomboy" when she was younger.
Now an adult, González has found herself so deep in the design world that she became the official face of the luxury jewelry brand, Bulgari. Not only that, but she is also the foremost Latin-American face to represent them. González expressed:
"As a Latin woman, to be able to be part of the [Bulgari] family in this extent, it just shows that there's different colors and ethnicities, and they're all beautiful in every way. Especially being an immigrant woman, to be part of the brand in North America sends a loud message."
González added that she would have never believed she would become the ambassador for this brand if someone had told her earlier in her life.
The 32-year-old's career, of course, spans wider than jewelry, having played roles in many popular films such as "Baby Driver" and "I Care A Lot."
Outside of her work, González has been romantically linked with many famous names such as Timothee Chalamet, Liam Hemsworth, Josh Duhamel, and now Momoa.
WHY DID JASON MOMOA AND LISA BONET SPLIT?
Momoa began seeing his current girlfriend after leaving his ex-wife, Lisa Bonet. This former Hollywood couple met at a jazz club in 2005, and the rest was history.
The two got married in 2017 after just over a decade of dating, but in 2022, Momoa and Bonet announced their split via Instagram in a joint statement -- a move that broke many fans' hearts.
They have since stated that their personality differences, with Momoa being more adventurous and Bonet preferring a more settled lifestyle, caused friction between them. However, there is no love lost.
DOES JASON MOMOA HAVE KIDS?
While together, Momoa and Bonet had two children, 14-year-old Lola Iolani Momoa and 13-year-old Nakoa-Wolf Momoa. Momoa also became stepfather to the latest Catwoman, Zoë Kravitz. As many know, Zoë is the daughter of Bonet and her late ex-husband, Lenny Kravitz.
When it comes to their oldest, Lola is not afraid of the limelight and has become an actress herself. She starred in a short film called "The Canvas Of My Life."
Their youngest, Nakoa-Wolf's name is a nod to Momoa's Hawaiian heritage. Nakoa means warrior - a fitting name for a boy borne from the gentle giant Momoa.
A beautiful blend, Momoa's children, ex-wife, and new girlfriend, creates a circle of warmth and love around a man who emanates this beautiful energy himself.
Please fill in your e-mail so we can share with you our top stories!