Getty Images
Norman Lear's 2nd Wife Got $100 Million Divorce Settlement after Working up the Courage to Leave Him
Hollywood great, Norman Lear, has been married three times, but his marriage and divorce from his second wife, Frances Lear, posed the most significant part of his marital life.
Norman Lear is pretty close to his 100th birthday, and while the Hollywood executive has been away from the spotlight, he has had a fulfilled seven-decade career.
Norman is a TV pioneer and legendary director credited for classic shows like "The Jeffersons," "All In The Family," and "Good Times," among others. He is notable for all of these and his colossal 1986 divorce from his second wife, which had him parting ways with millions of dollars.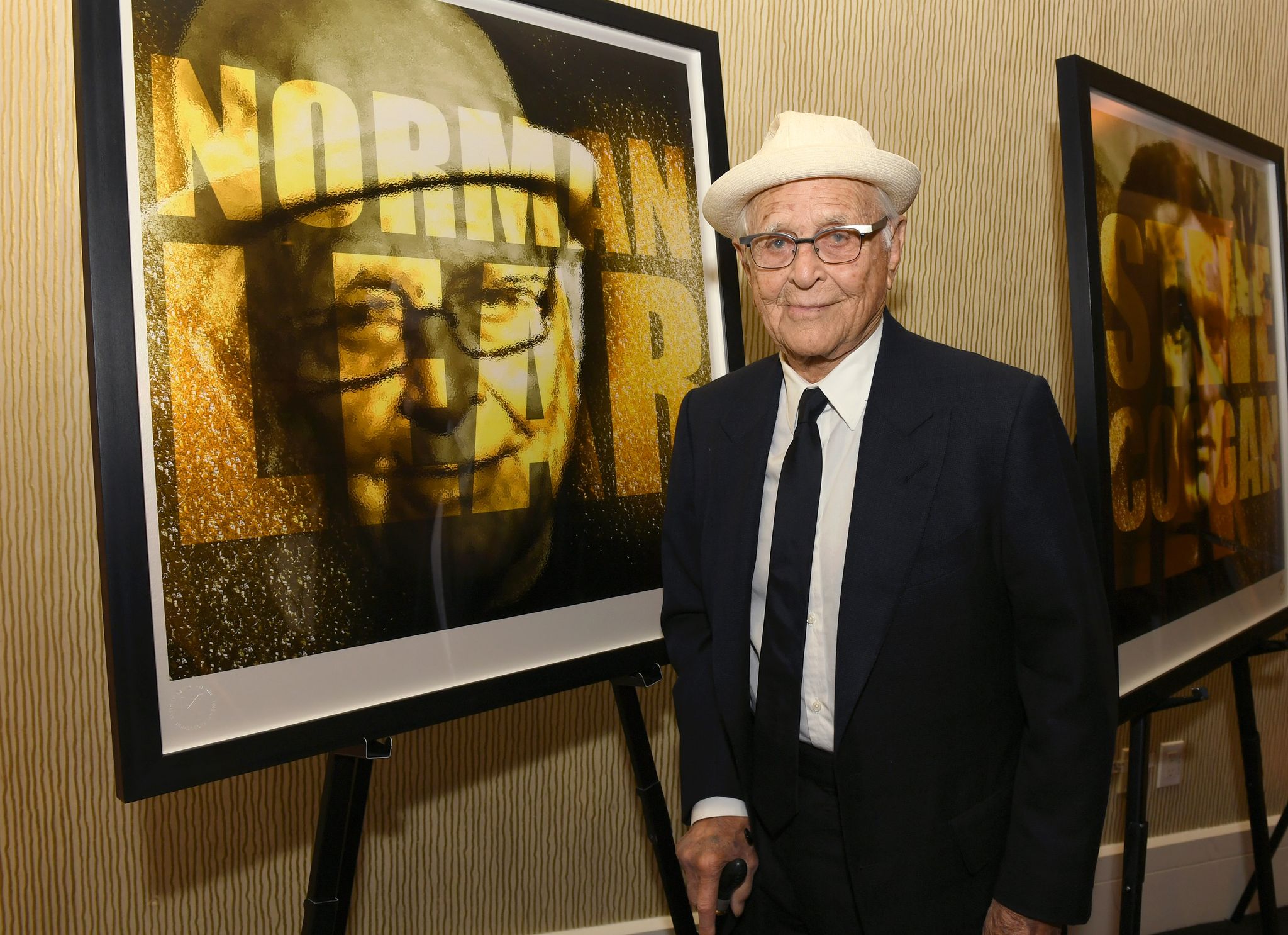 Norman Lear at the 2019 British Academy Britannia Awards in Beverly Hills, California | Source: Getty Images
WHO WAS NORMAN LEAR'S SECOND WIFE
Norman Lear has been married three times since he began his adult years. His first marriage was to Charlotte Lear, who he married before the fame from 1943 to 1947.
Norman was also married to Frances Lear and Lyn, who is still his life partner. Before Norman and Lyn found each other, he spent most of his successful career years with Frances.
Producer Norman Lear and Frances Loeb attending the premiere of 'Hair' on March 14, 1979 at the ABC Center in Century City, California. | Source: Getty Images
Frances was born in Vanderheusen, Home for Wayward Girls in New York. Her biological parents were unknown. Frances had a difficult life with her adoptive parents, and in her teenage years, she was sent off to a boarding school.
When the pair first met, a mutual friend had introduced them. At the time, Norman was in the Airforce, and Frances was a buyer for Lord & Taylor. Frances was 33 years old then and had been married twice.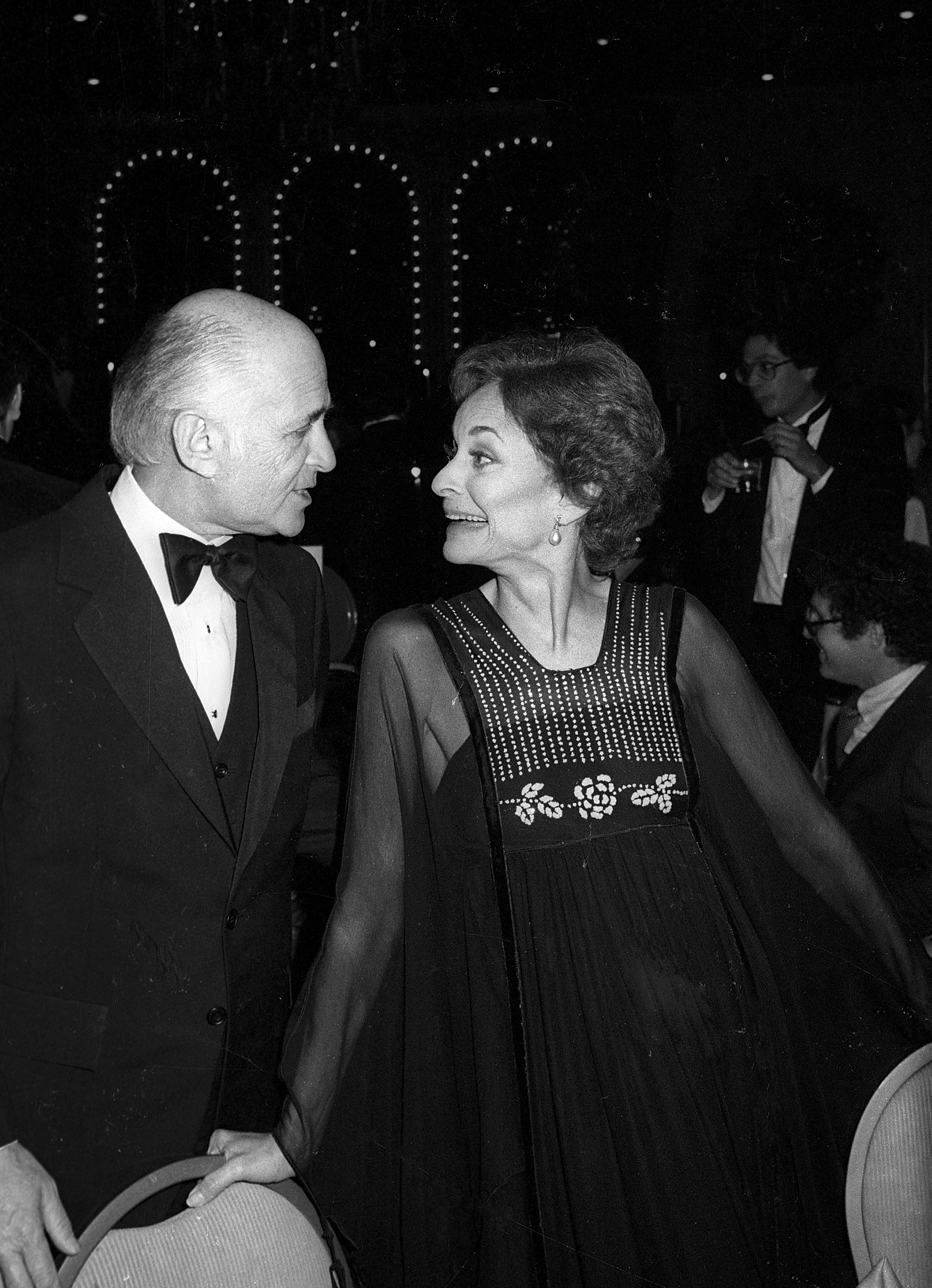 Norman Lear and Frances attend the Eighth Annual American Film Institute (AFI) Lifetime Achievement Award Salute to James Stewart on February 28, 1980 at the Beverly Hilton Hotel in Beverly Hills, California | Source: Getty Images
Her first marriage was to Arnold Weiss, a traffic manager in Charleston. Their marriage lasted less than two years before she met and married Morton Kaufman. This was also short-lived due to Kaufman's infidelity.
Norman worked as a writer for The Martha Raye Show and was already coming into his own in Hollywood. Once speaking about the first time she saw Norman, Frances recalled what she said to herself:
"The minute I saw him, I said 'I'm going to marry that man.'"
Frances and Norman got closer from there, and within a year, they were headed to the altar. The couple moved in together and lived in the Los Angeles suburbs. At the time, Norman had a daughter from his earlier marriage, and Frances made him a dad of three when she had two daughters.
In their union, Frances pretty much settled into the role of a family woman, getting invested in family life. She recalled sewing, crocheting, gardening, and being in love with her role as a mom.
THE TROUBLED YEARS IN THEIR UNION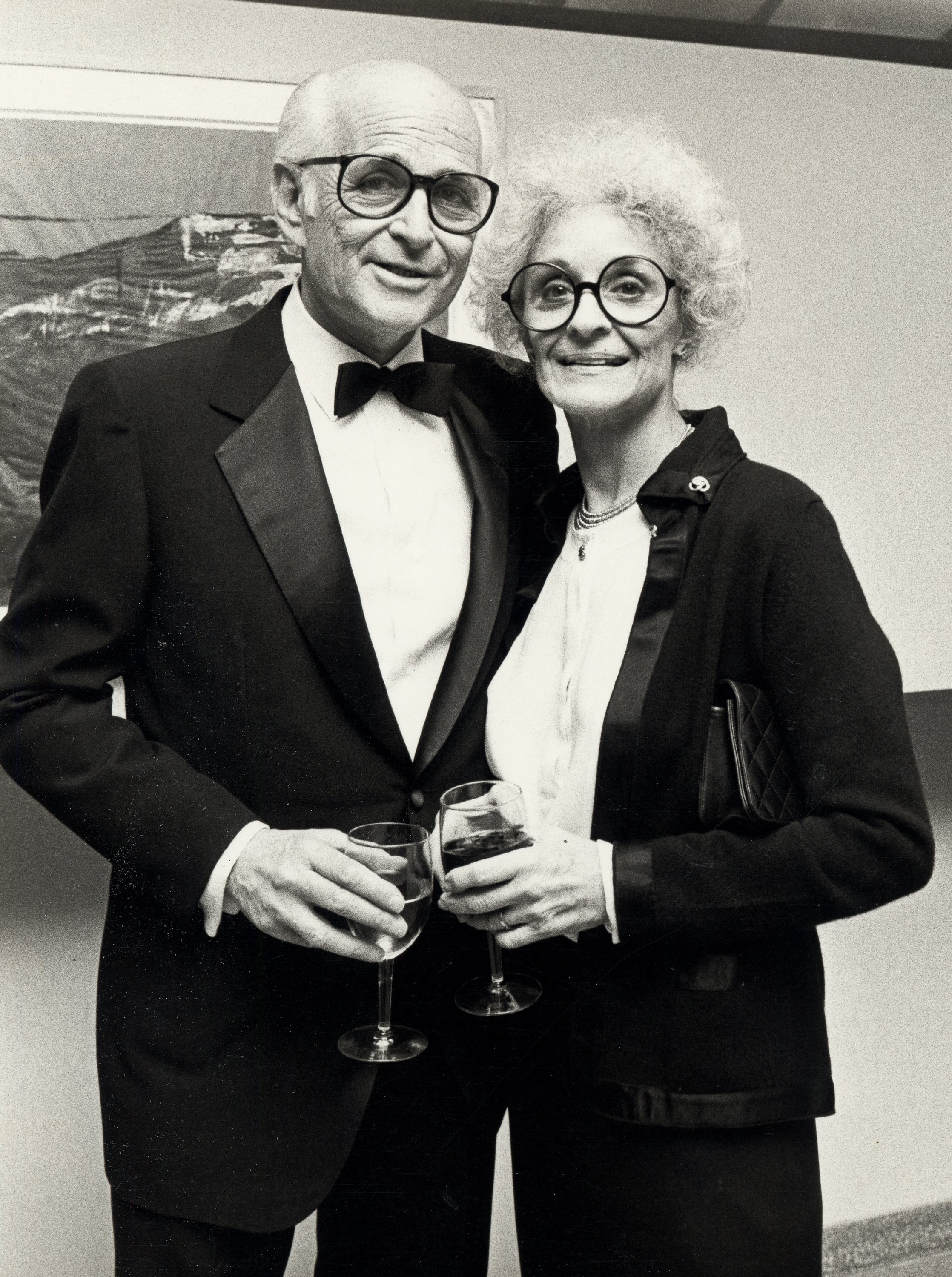 Norman Lear and Frances Loeb attending the opening night of 'Helen Frankenthaler Art Exhibition' on February 20, 1985 at the Guggenheim Museum in New York City, New York. | Source: Getty Images
With Norman, Frances seemed to have gotten the marriage of her dreams. The pair had a lovely family, and she happily settled into being a mom. However, the issues started when Norman's career took off.
He became a significant figure in TV and Hollywood as a whole, but Frances felt eclipsed by his success. She once admitted how she felt to Washington Post's Judith Weinraub:
"I was nothing. Nobody. I had no identity," I was nothing but my marriage and my motherhood."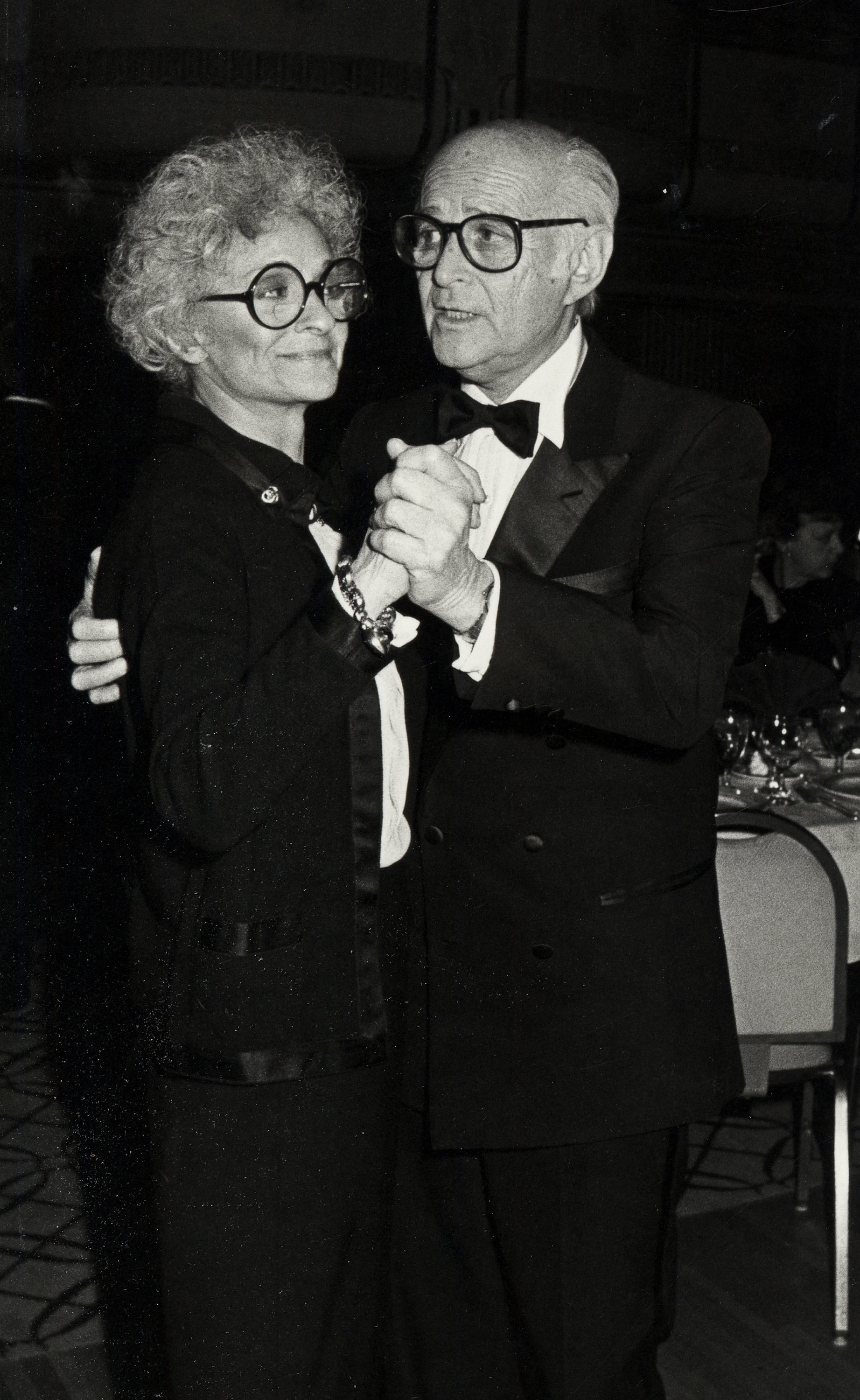 Norman Lear and wife Frances Loeb attending 'Tribute Party for Myrna Loy' on January 15, 1985 at the Waldorf Hotel in New York City, New York | Source: Getty Images
Frances referred to herself as "very neurotic," nurturing, loving, and taking care of her family to the extreme. However, amid the advent of the feminist era, Frances became sensitized and was active in women's issues.
The mom-of-two became so uncomfortable in her marriage that she thought "they had become a he." It was at this point that she began deciding to leave. During this time, it took Frances 25 years to finally exit the marriage.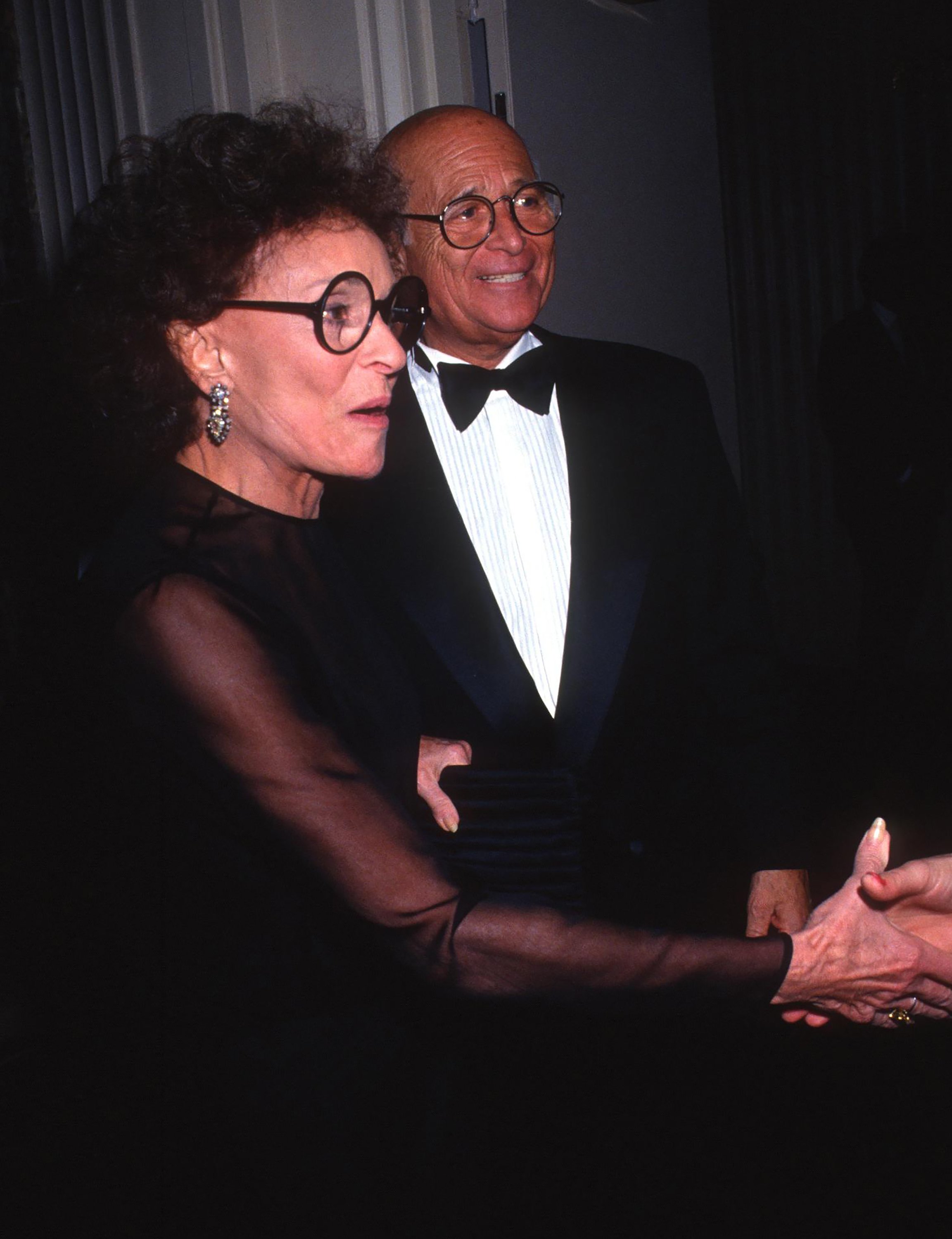 Frances Lear and Norman Lear attend the 10th Annual People for the American Way's 'Spirit of Liberty' Awards at the Waldorf Astoria Hotel, New York, New York, November 18, 1990 | Source: Getty Images
Frances filed for divorce in 1986 by calling the society columnist, Suzy, and announcing to her. She had been described as "doing a Tina Turner." In the divorce settlement, she parted with over $100 million.
Once speaking about how his divorce from his second wife turned out, Norman shared that the settlement was referred to as one of the largest ever, as it got much press. However, he felt it was "a tonic" to his ex-wife.
FRANCES' LIFE AFTER DIVORCE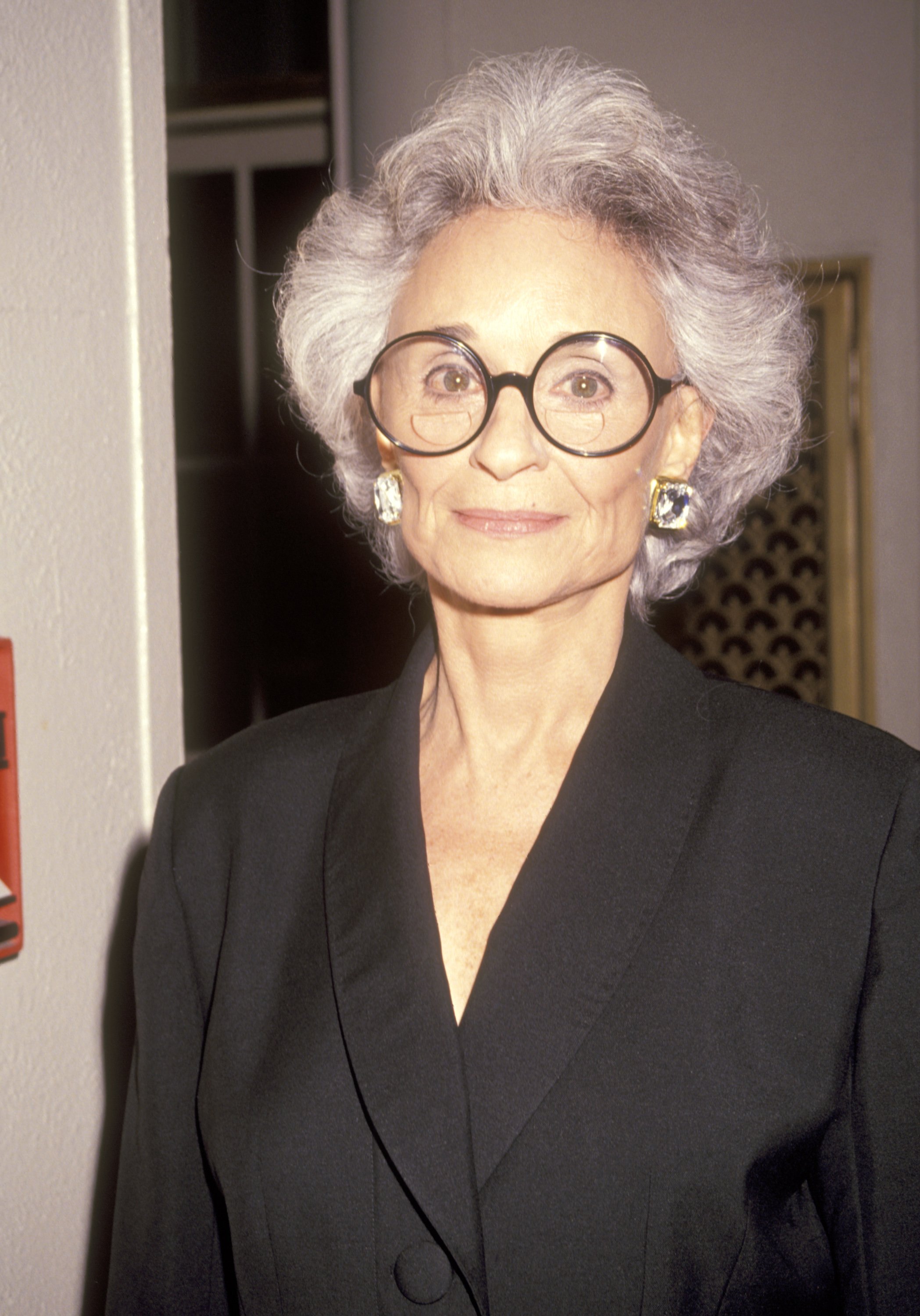 Frances Lear attends the Eighth Annual Night of Stars Fashion Fest on November 3, 1991 at Waldorf-Astoria Hotel in New York City, New York | Source: Getty Images
Frances' marriage to Norman was over after 28 years, and by this time, she became invested in women's rights movements and was also into gambling. It was reported that Frances spent over $20 million gambling.
She moved east and gathered together a quarter of her $100 million into a production company. Frances' company produced glossy magazines, and she named it Lear's.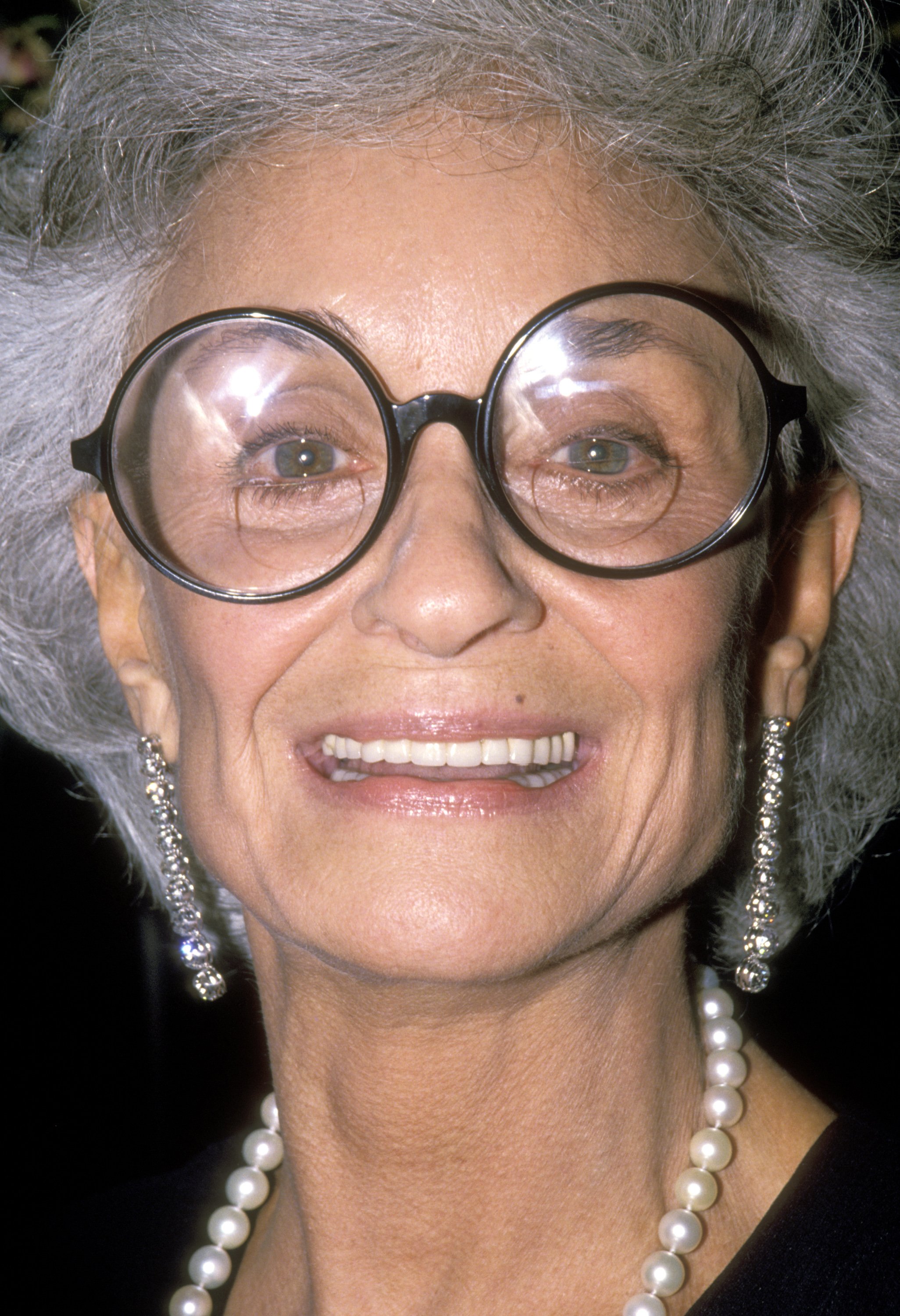 Frances Lear attends 'Gale Hayman's Party' on October 17, 1989 at Bloomingdale's in New York City, New York | Source: Getty Images
Recalling how he learned of his ex-wife's new business, Norman shared that he had been at his home in Chadbourne with a pal, Rick Mitz. Someone had brought in the mail, and it indicated in oversized prints that it was his ex-wife, Frances.
The content was news pieces about how she had begun a magazine company. Norman shared that he had laughed when he read the content. He shared that he didn't want to be involved with her business but didn't mind her naming the magazine after his surname.
However, six years into the magazine business, Frances began experiencing difficulty. The firm lost an estimated $30 million in its final years, and she ultimately closed it down before incurring more losses.
In the autumn of 1996, Frances passed on. The entrepreneur died after a battle with breast cancer, according to her son-in-law, Dr. Jonathan LaPook. She was 73 years old.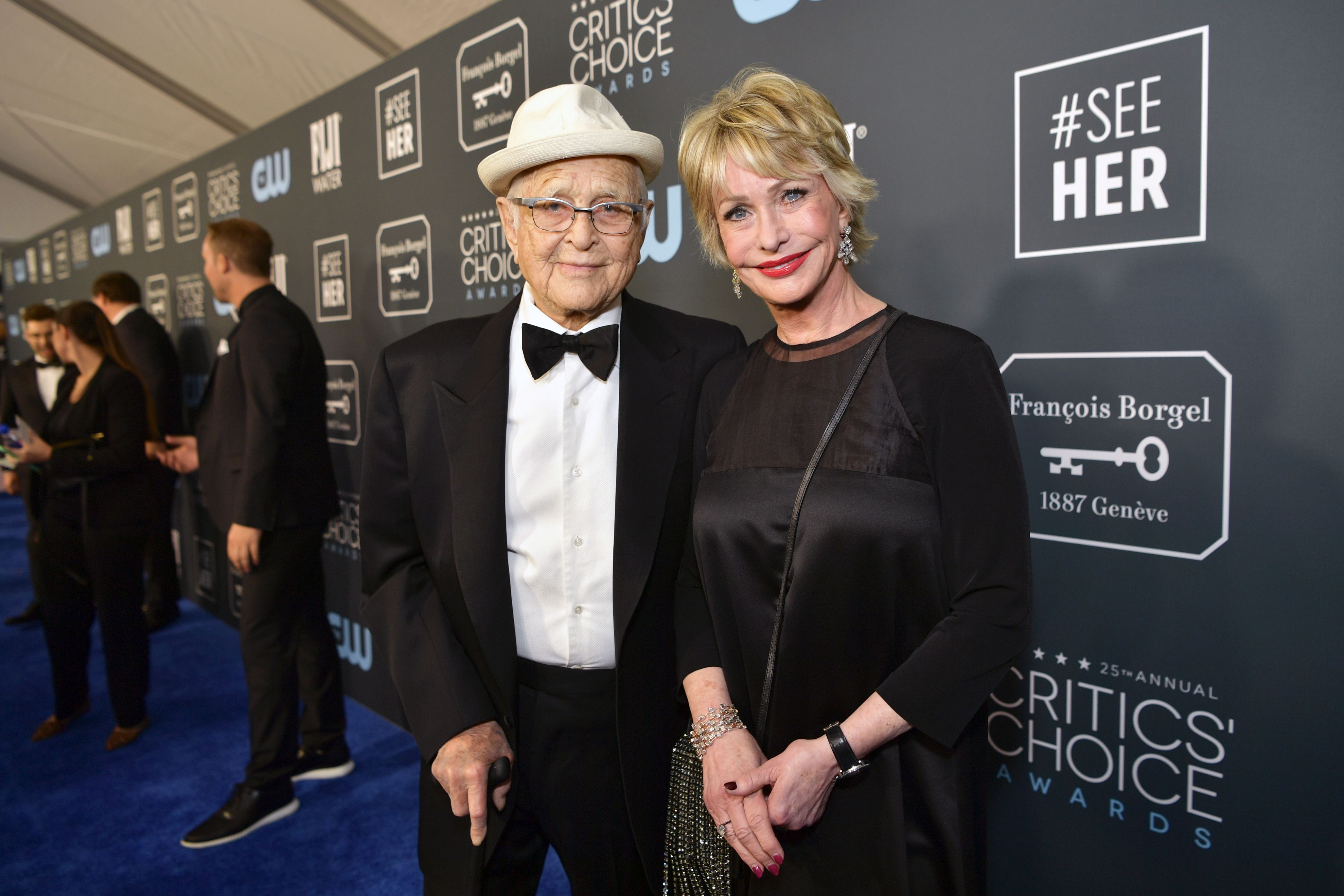 Norman Lear and Lyn Lear attend the 25th Annual Critics' Choice Awards at Barker Hangar on January 12, 2020 in Santa Monica, California | Source: Getty Images
Following his marriage woes with Frances, Norman married Lyn Lear. The duo became man and wife in 1987, and they have three kids together.
The couple brought together a blended family under Norman's earlier marriages, but Lyn has proven to be the doting stepmom. She and her spouse have also been able to navigate decades of marital life.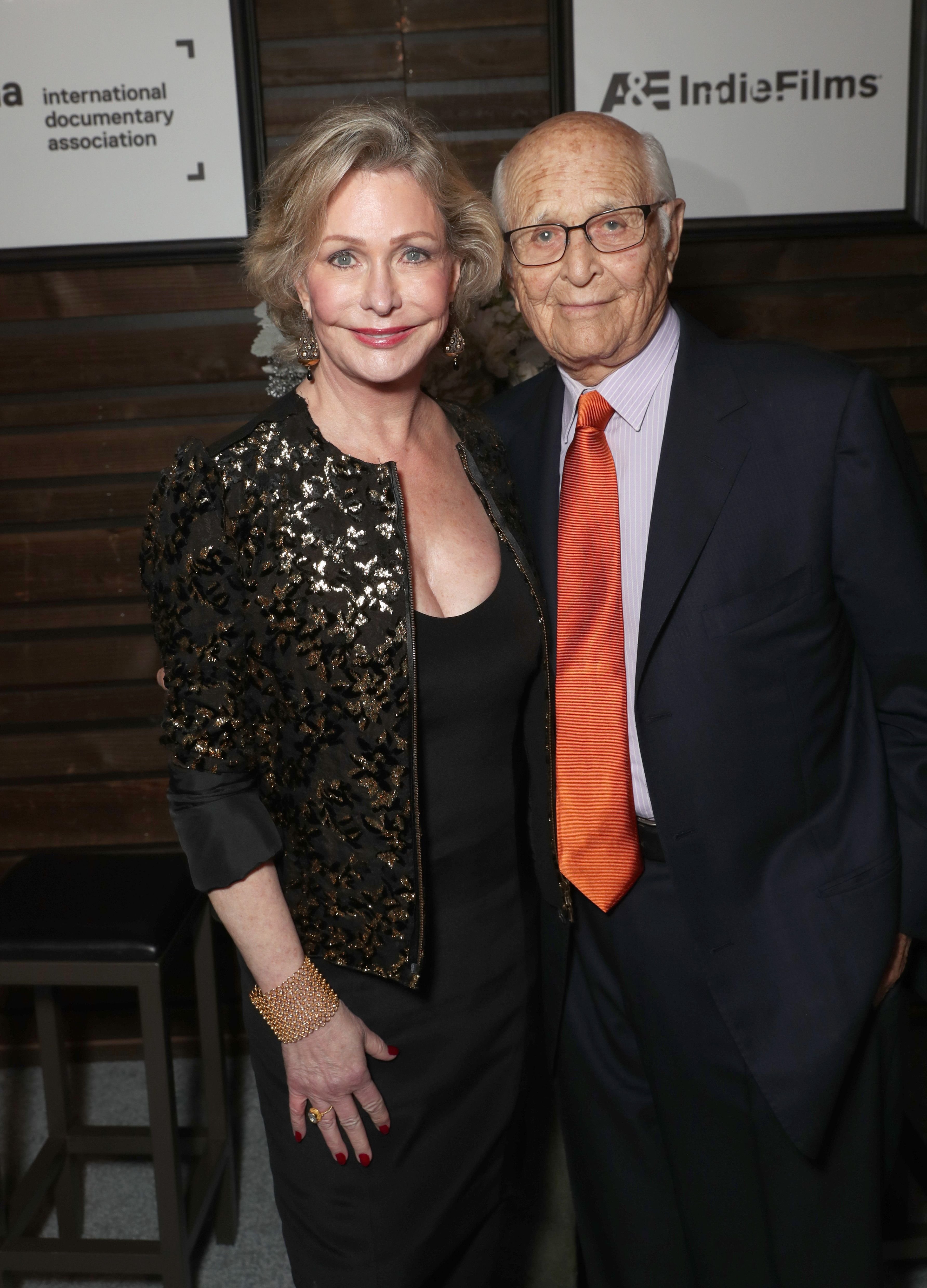 Lyn and Norman Lear at the 32nd Annual IDA Documentary Awards on December 9, 2016, in Hollywood, California | Source: Getty Images
Once speaking about the success of being life partners, the "The Jeffersons" director noted that there were no secrets. He relayed that there just was no quote able to summarize how he and Lyn stayed married for over thirty years.
Please fill in your e-mail so we can share with you our top stories!