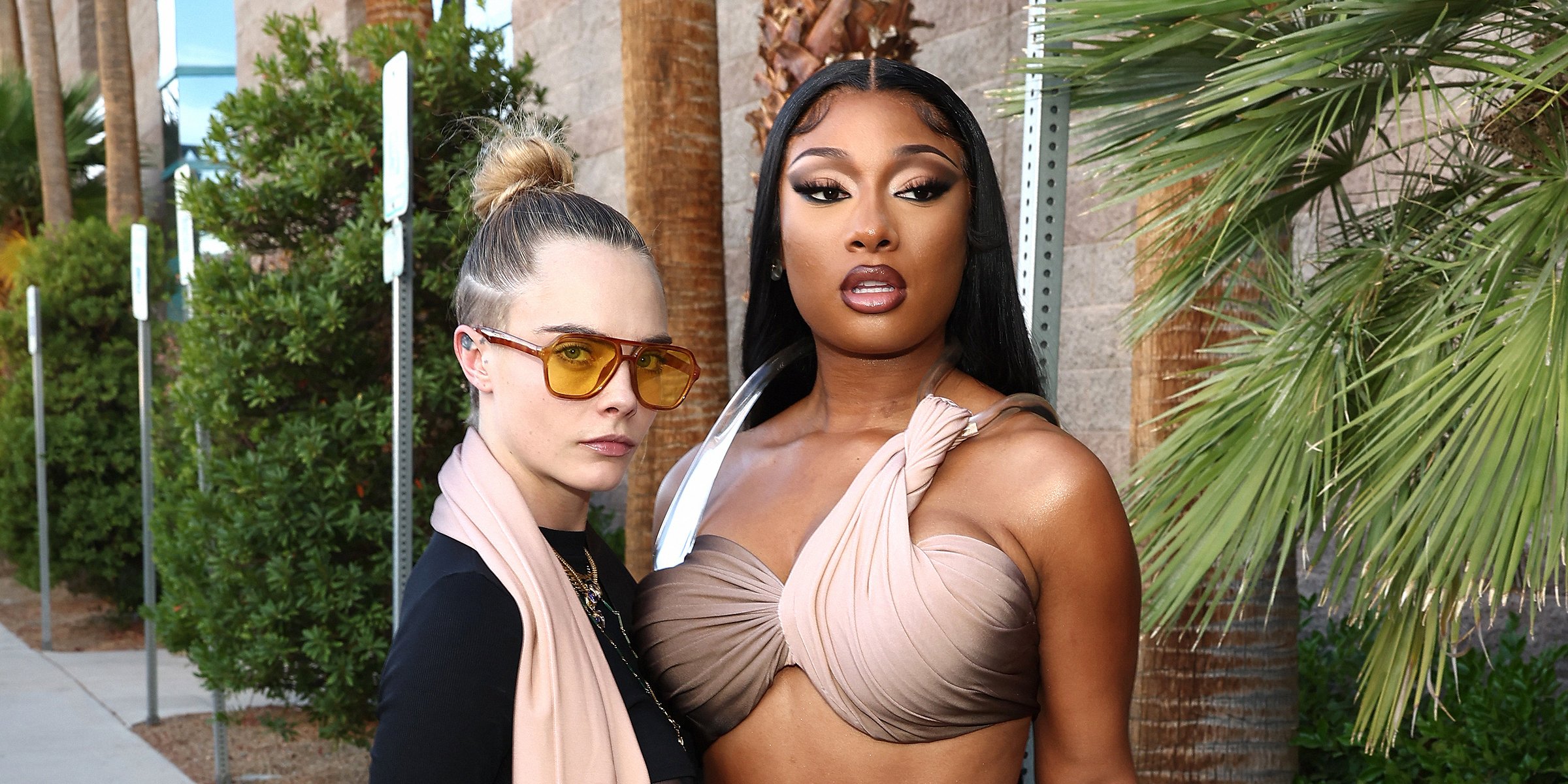 Getty Images
Why Is the Internet Puzzled by Cara Delevingne's Behavior at the Billboard Music Awards?
Cara Delevingne behaved strangely during the Billboard Music Awards as she displayed an attachment to Megan Thee Stallion. Here's what happened.
This year's Billboard Music Awards, held in Las Vegas, had musical geniuses walking down the red carpet in their best outfits. Complying with the Purple theme of the event, many looked stunning in designer gowns.
Some of the most eye-catching artists included DJ Khaled in a lavender suit, Florence Welch in a ruffled gown, and Becky G and City Girls sporting feather-filled outfits.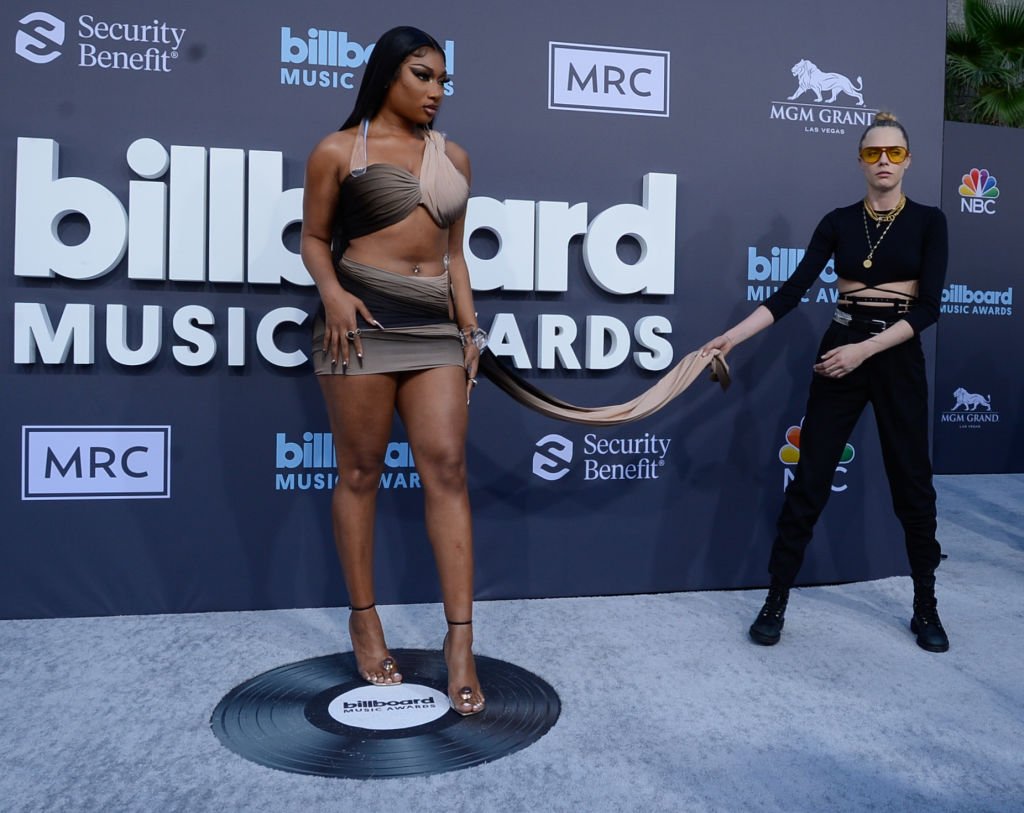 Megan Thee Stallion and Cara Delevingne during the 2022 Billboard Music Awards at MGM Grand Garden Arena on May 15, 2022 in Las Vegas, Nevada. | Source: Getty Images
Viewers were also impressed by the evening's performances by Ed Sheeran, Elle King, Becky G, Miranda Lambert, Machine Gun Kelly, Florence + the Machine, Travis Scott, and many more.
WHY IS THE INTERNET IRRITATED WITH CARA DELEVINGNE? MODEL'S "FANGIRLING" OVER MEGAN THEE STALLION AT BILLBOARD MUSIC AWARDS HAS FANS BAFFLED
Although all eyes were on the performers, many noticed Cara Delevingne's peculiar behavior. Throughout the evening, Delevingne was strangely attached to Megan. "Why is every piece of media I see of megan at this awards i see cara delevingne's 5 inches away from her [sic]," one person said.
Another person tweeted: "Cara Delevingne's behavior so greatly outweighs anything embarrassing I've ever done that I think she cured my anxiety."
Delevingne's was undoubtedly fangirling over the singer, who performed "Sweetest Pie" and "Plan B" during the event.
In one video, the model looked at Megan as she posed on the red carpet in a gorgeous Mugler dress. However, Delevingne could not help but join the rapper on the red carpet and hold Megan's dress train.
Even inside the Grand Arena, Delevingne only had her eyes on Megan. While Megan was talking to Doja Cat in one captured video, Delevingne popped her head in and joined the conversation.
WHY IS CARA DELEVINGNE AN UNCONVENTIONAL CELEBRITY? REMEMBERING OTHER WEIRD AND PUZZLING MOMENTS IN HER CAREER
The "Paper Towns" star suggested that people don't understand her humor because of cultural differences. She once tweeted:
"Some people just don't understand sarcasm or the British sense of humour."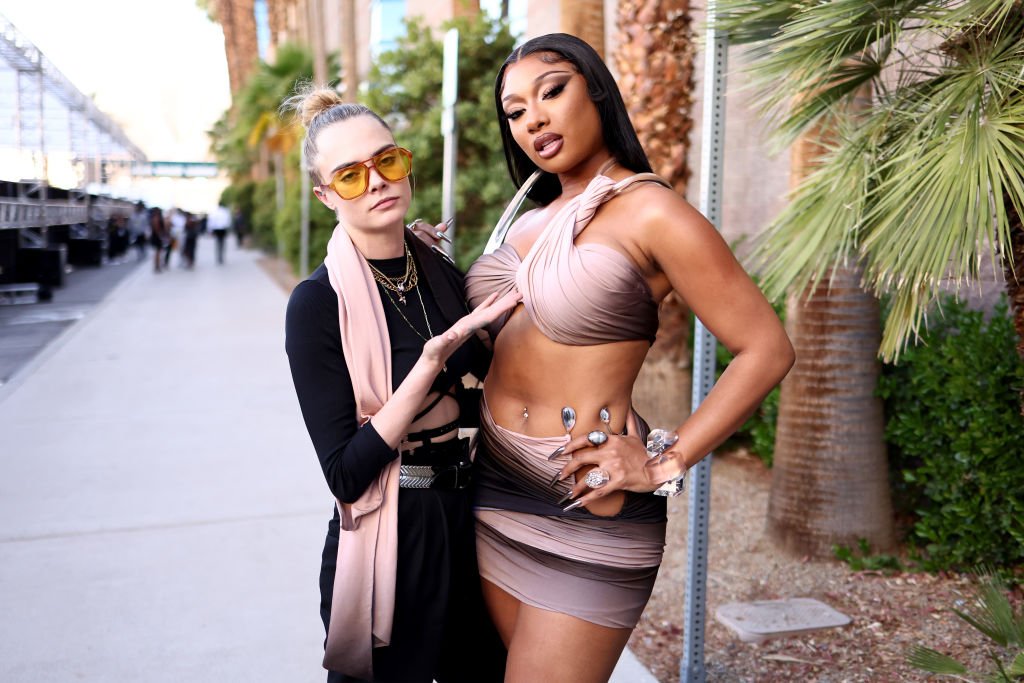 Cara Delevingne and Megan Thee Stallion during the 2022 Billboard Music Awards at MGM Grand Garden Arena on May 15, 2022 in Las Vegas, Nevada. | Source: Getty Images
There were also other times when Delevingne acted strangely, including her stint soaking the paparazzi with a water gun. Delevingne released her weird personality through Snapchat dubsmash videos in several other instances. Sometimes, the model gets carried away with her videos but always entertains fans nonetheless.
At present, Delevingne is happily single, although some may think she and Megan are in a relationship because of their strange connection at the awards.
Please fill in your e-mail so we can share with you our top stories!