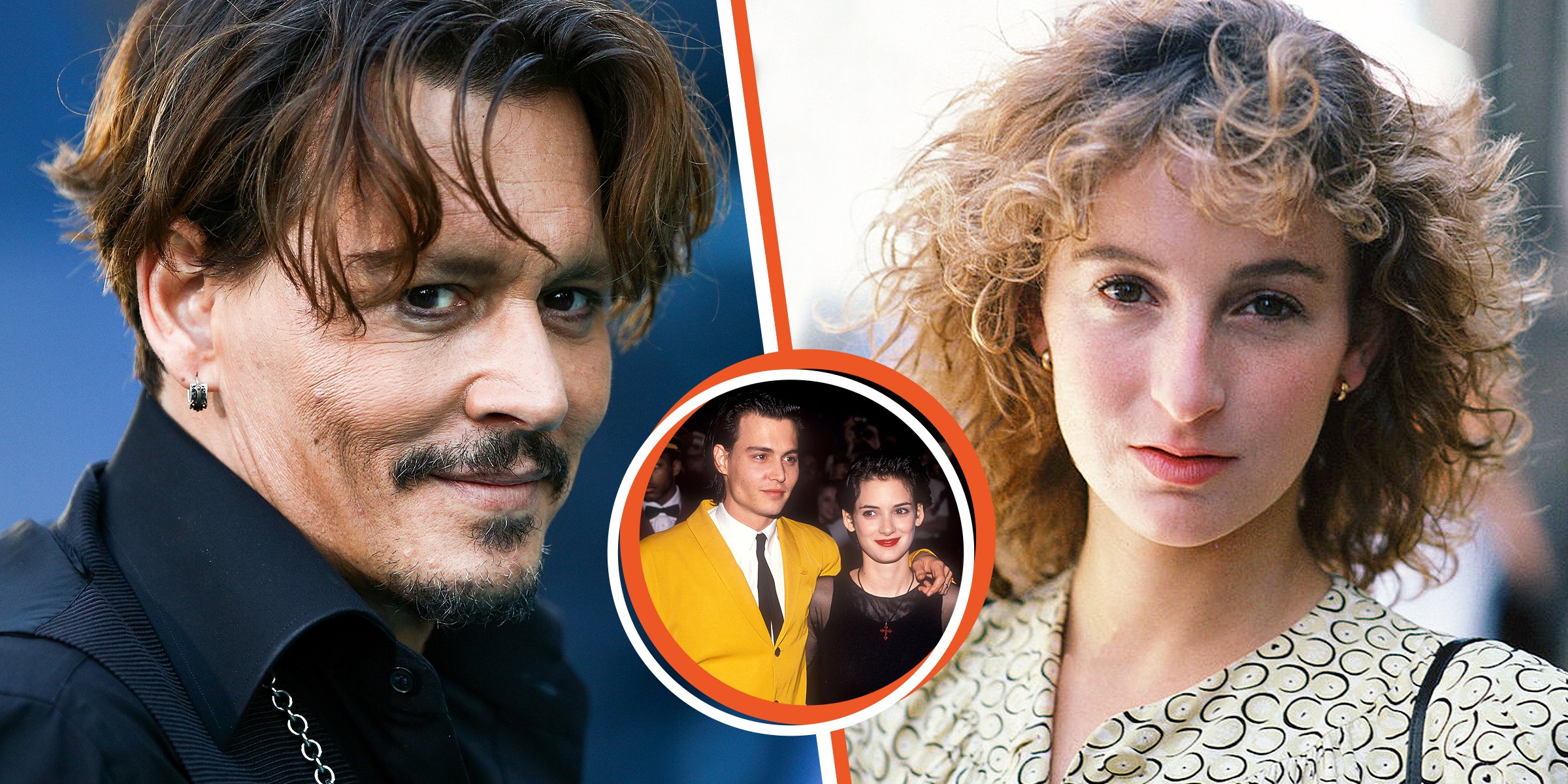 Jennifer Grey Had 'Bonfire' Love with Johnny Depp Yet He Moved on with Her 'Neighbor' - Inside His Romances
Hollywood star Johnny Depp used to have quite the reputation in the industry for his romantic life, as he was once engaged to fellow star Jennifer Grey. However, their relationship was a love triangle.
Long before Johnny Depp and Amber Heard became entangled, he used to be in a relationship and was engaged to "Red Dawn" actress Jennifer Grey. However, their relationship was quite a love affair that also involved Matthew Broderick.
In a recent appearance on "The Drew Barrymore Show," Grey opened up about her old-time love life with Johnny Depp. In a clip of the interview, Barrymore asked if it was confirmed that Depp asked her to marry him a few weeks after dating.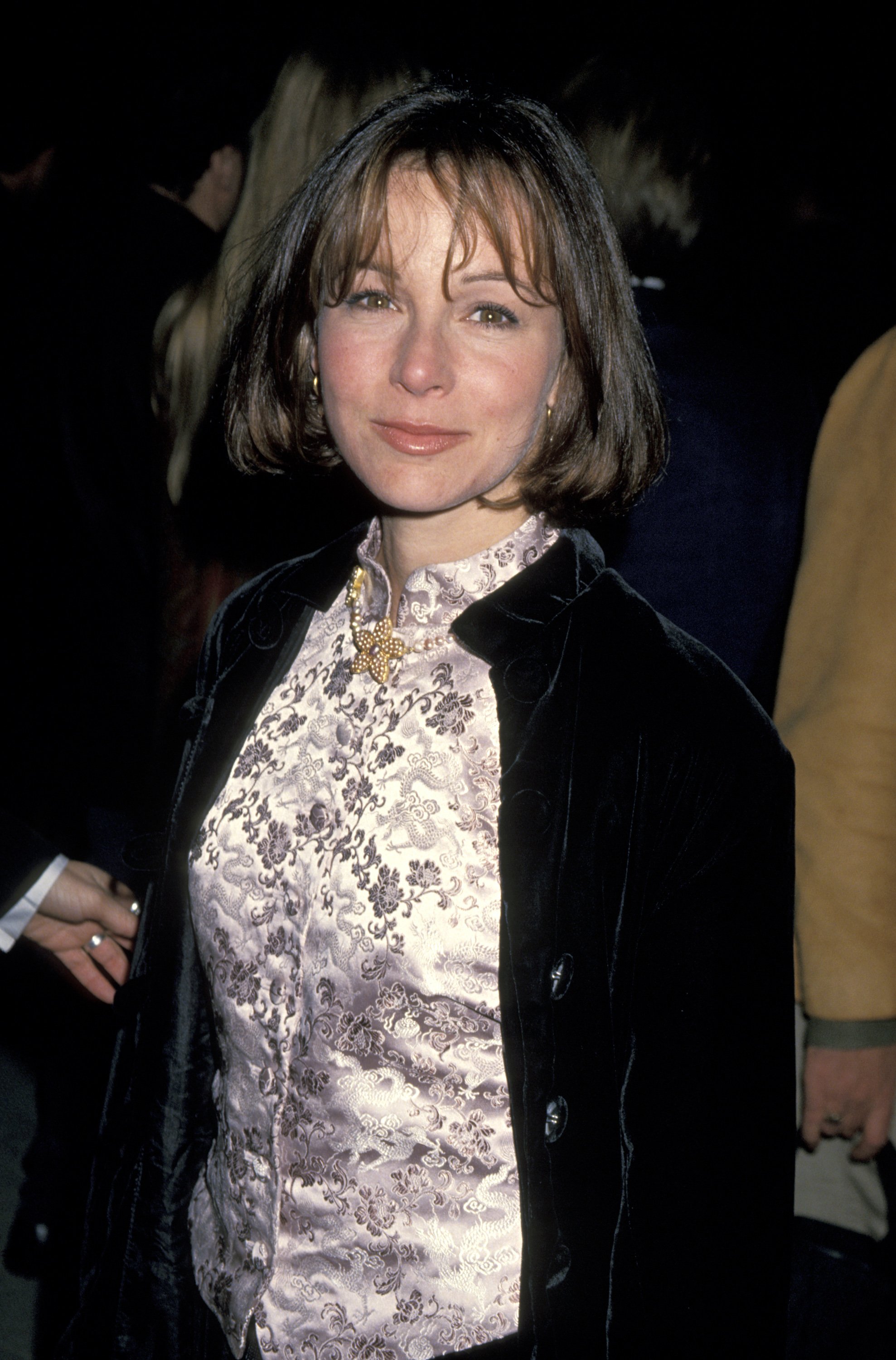 Jennifer Gray at the Smashbox Studios on February 22, 1994 in Culver City, California | Source: Getty Images
Grey answered with a mischievous glint in her eyes that it was "worse than that." She stated that she was engaged to Depp and Broderick in the same month.
In the 1980s, Depp and the "Dirty Dancing" actress had a whirlwind romance that wound up as a longtime engagement. The duo met in 1989 via a blind date, and at the time, Depp was smitten with her. Grey shared details in her new book, "Out of the Corner":
"We ate, talked, drank Jack Daniel's, laughed our asses off, took cigarette breaks midcourse. He was so ridiculously beautiful. And surprisingly open, funny, quirky and sweet."
Describing her romance with Depp, Grey compared what they had to a "bonfire." The actress explained how their synergy was unbelievable and amazing. It felt like she was "totally compensated" for what she went through.
Two weeks after seeing each other, the "Pirates Of The Caribbean" actor proposed to Grey. At the same time, she was romantically involved with "Godzilla" actor Broderick.
She and Broderick met on the "Ferris Bueller's Day Off" set, where they starred as siblings. However, their on-screen sibling relationship turned romantic in real life. They had a secret romance until Grey thought she wanted more.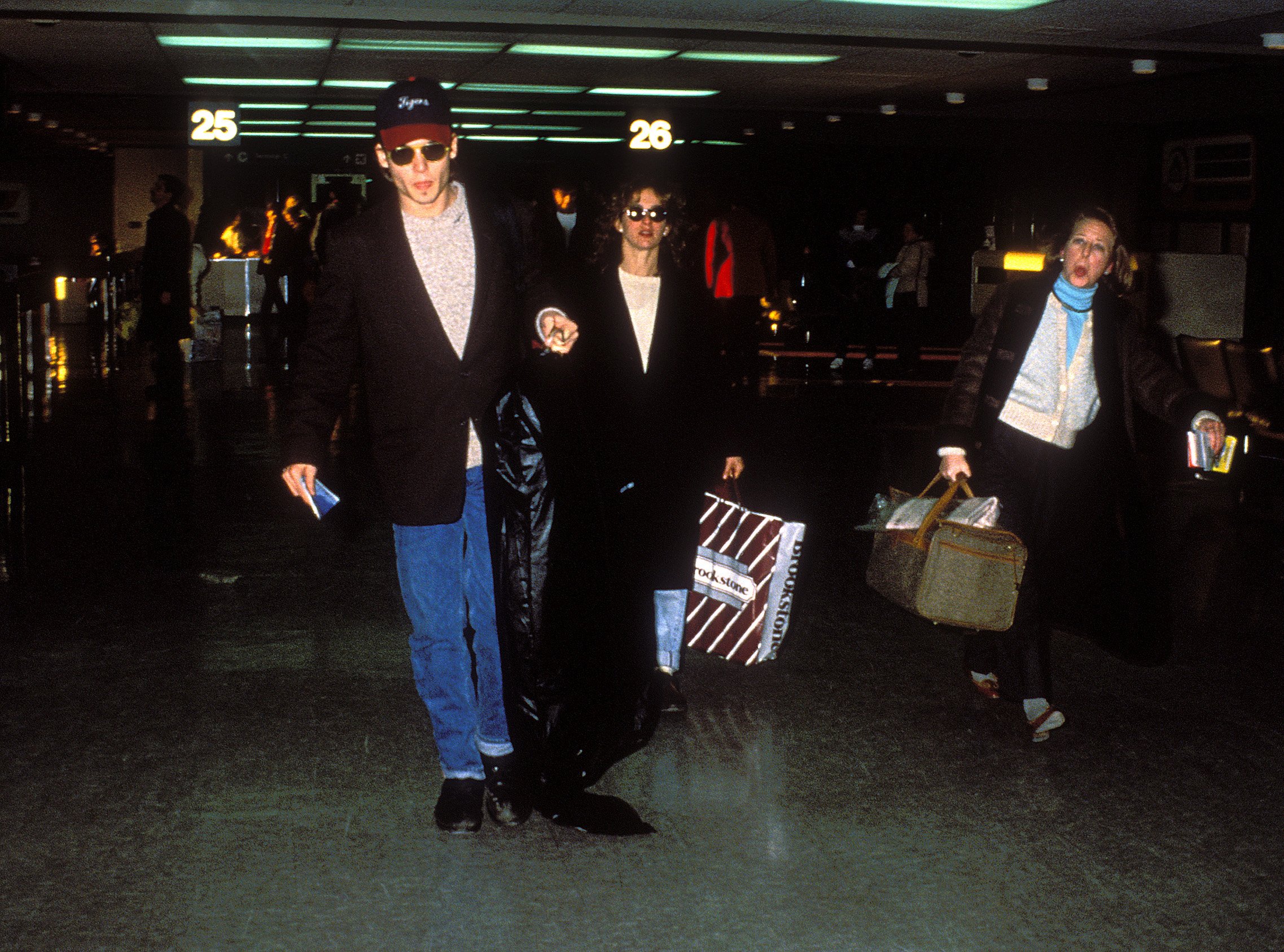 Picture of Johnny Depp and Jennifer Gray, on June 17, 1989 | Source: Getty Images
They were an item from 1985 to 1989, which was when they got engaged. However, the relationship seemed a bit dramatic. In her book, Grey cited an instance where Broderick told her she would not get the role she was going for in "Dirty Dancing."
She explained in the memoir that his words stuck with her decades after she bagged the role. The "If The Shoe Fits" actress added that she could not quite decipher if he said it as a snide remark or just an observation.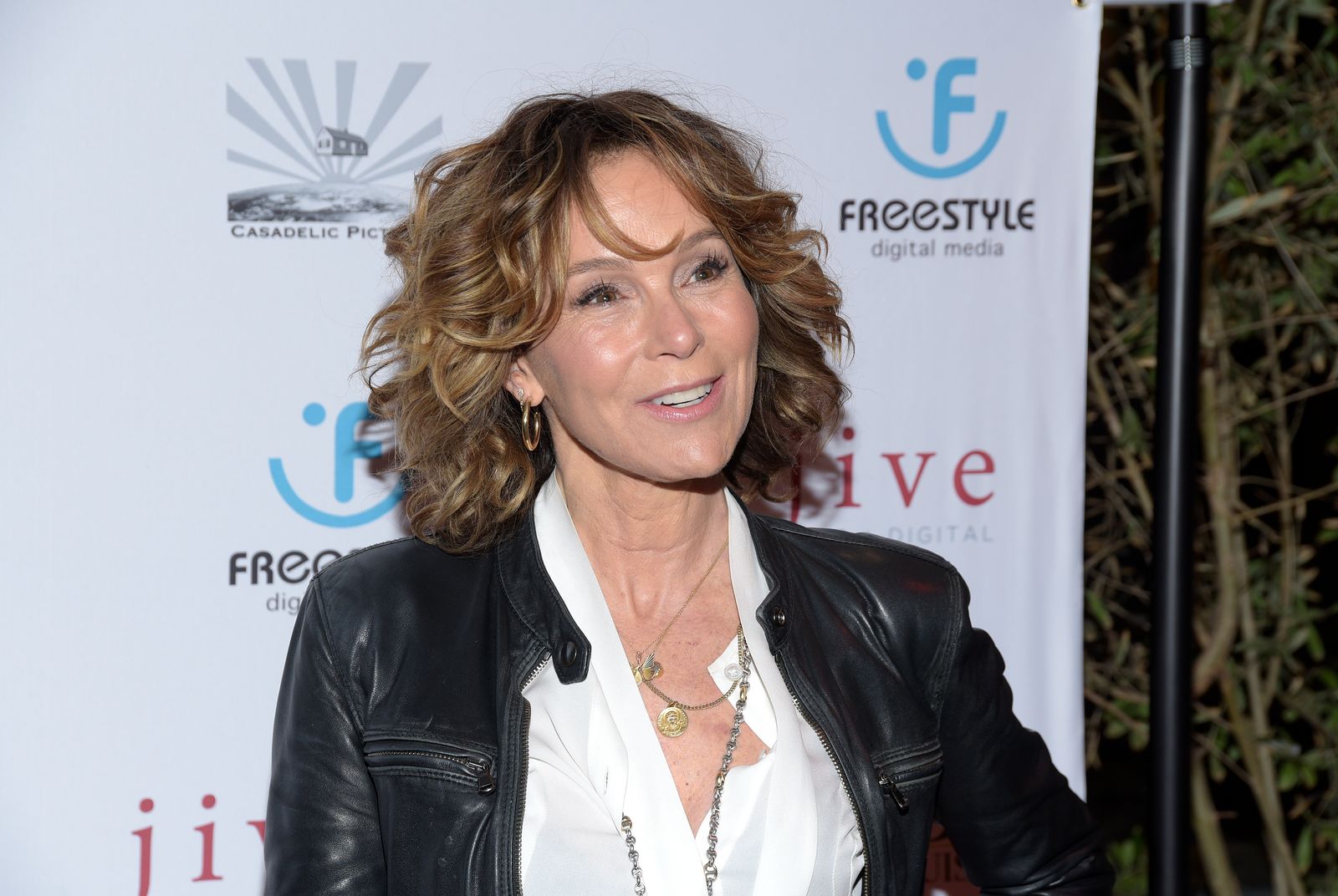 Jennifer Grey at the Los Angeles premiere of "Untogether" at Frida Restaurant on February 08, 2019. | Source: Getty Images
Grey's engagement with Depp did not last either. Their romance fizzled out not long after the engagement, and he moved on with her "darling neighbor," Winona Ryder.
The "I Am Patrick Swayze" star described Depp's romance with Ryder as "the classic nightmare of feeling replaced."
INSIDE DEPP'S RELATIONSHIP WITH VANESSA PARADIS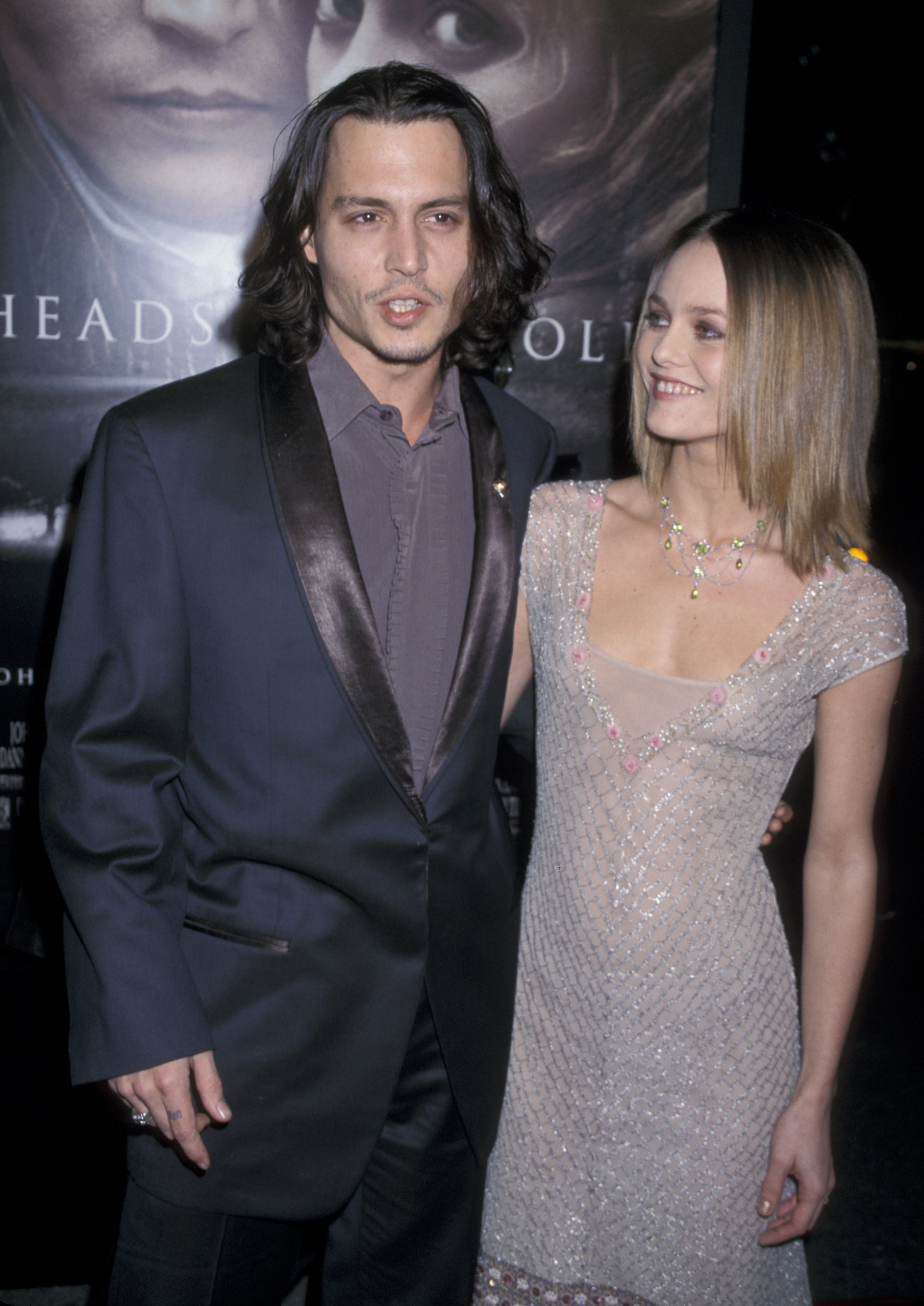 Johnny Depp and Vanessa Paradis arrive at the Premiere of Paramount Pictures' "Sleepy Hollow" at the Mann Chinese Theater on November 17, 1999 in Hollywood, California | Source: Getty Images
The "Crimes of Grindelwald" actor and French actress Vanessa Paradis met in 1998 on the set of "The Ninth Gate." Depp was said to have first seen Paradis sitting with friends at the Costes Hotel bar.
He had also been having dinner with some colleagues when he asked a friend to invite her over. They struck up a conversation and ended up talking for two hours. Once recalling his first time meeting her, Depp described how her features had smitten him.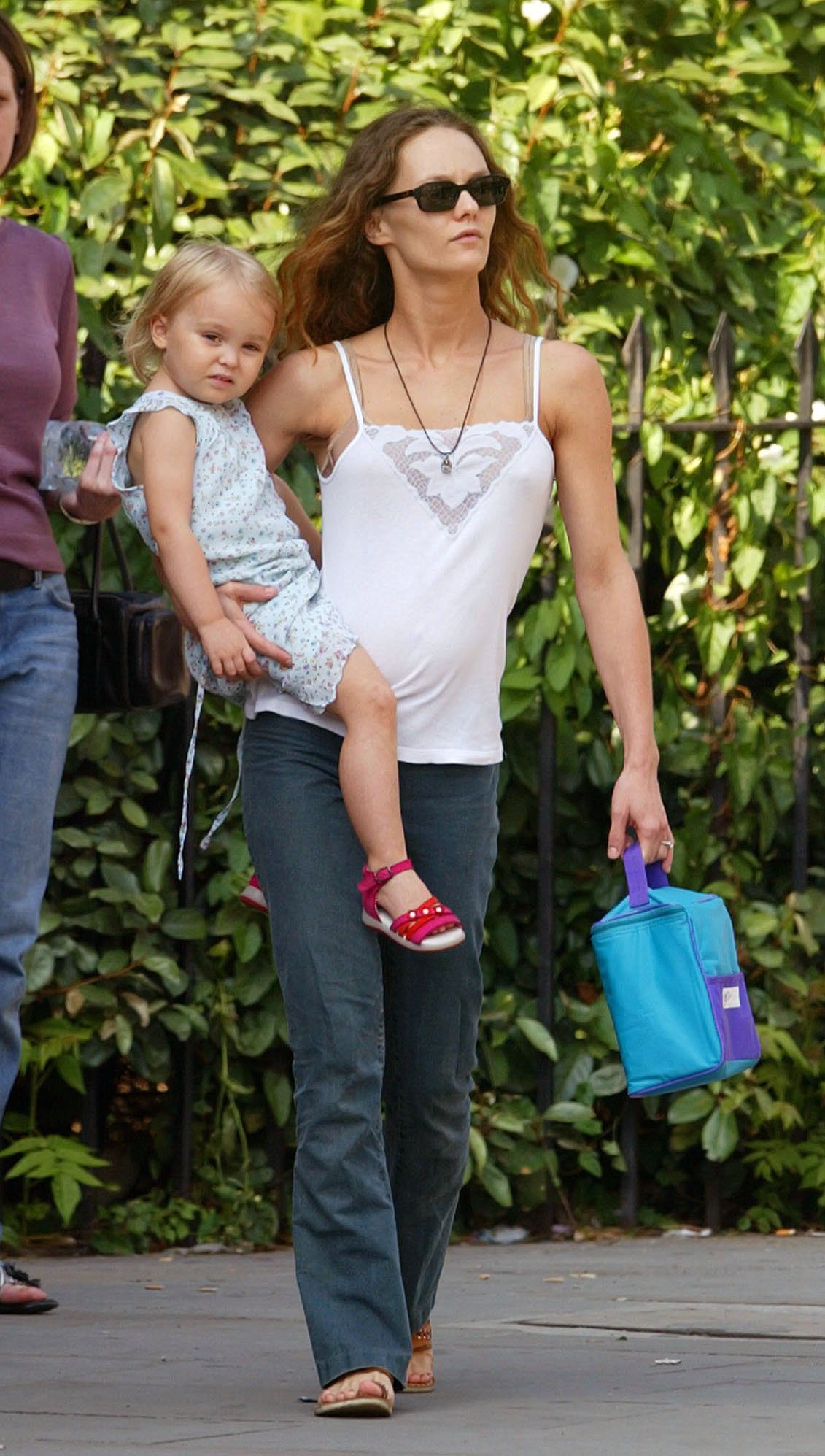 Johnny Depp & Wife Vanessa Paradis Take Their Two Children For A Picnic In A London Park | Source: Getty Images
The pair started dating, and soon after, they welcomed their first child, Lily-Rose Depp, in 1999. Their second son, John Christopher Depp, was born in 2002. The couple's relationship came to an end in 2012.
Depp and Paradis never got married. After their split, Depp stated that relationships were complex, especially if one was away a lot of times. Paradis would later reveal why she and Depp never got married. She stated:
"I love the romance of 'let's get married.' but then when you have it so perfect… I mean, I'm more mature than anybody can be. We have two kids.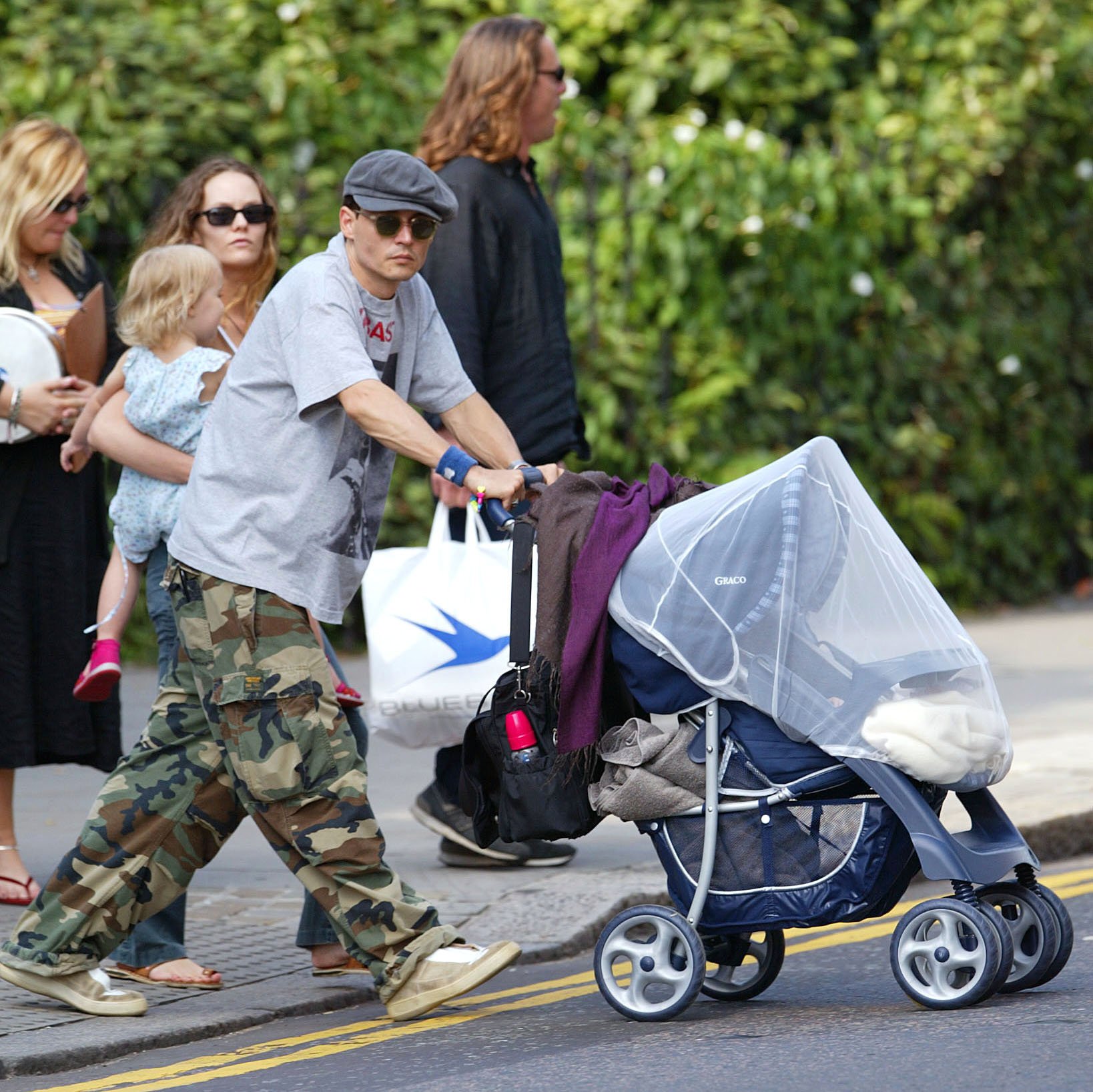 Johnny Depp & Wife Vanessa Paradis Take Their Two Children For A Picnic In A London Park | Source: Getty Images
The "Noce Blanche" actress clarified that she was content with how her relationship was with the father of her kids. While she was open to getting married, Paradis noted marriage was something she could disregard.
She spoke about Depp at another time, noting that she "could make an endless list" of all the things she admired about him. She stated that they both came to an understanding to give each other space if they wanted their relationship to work.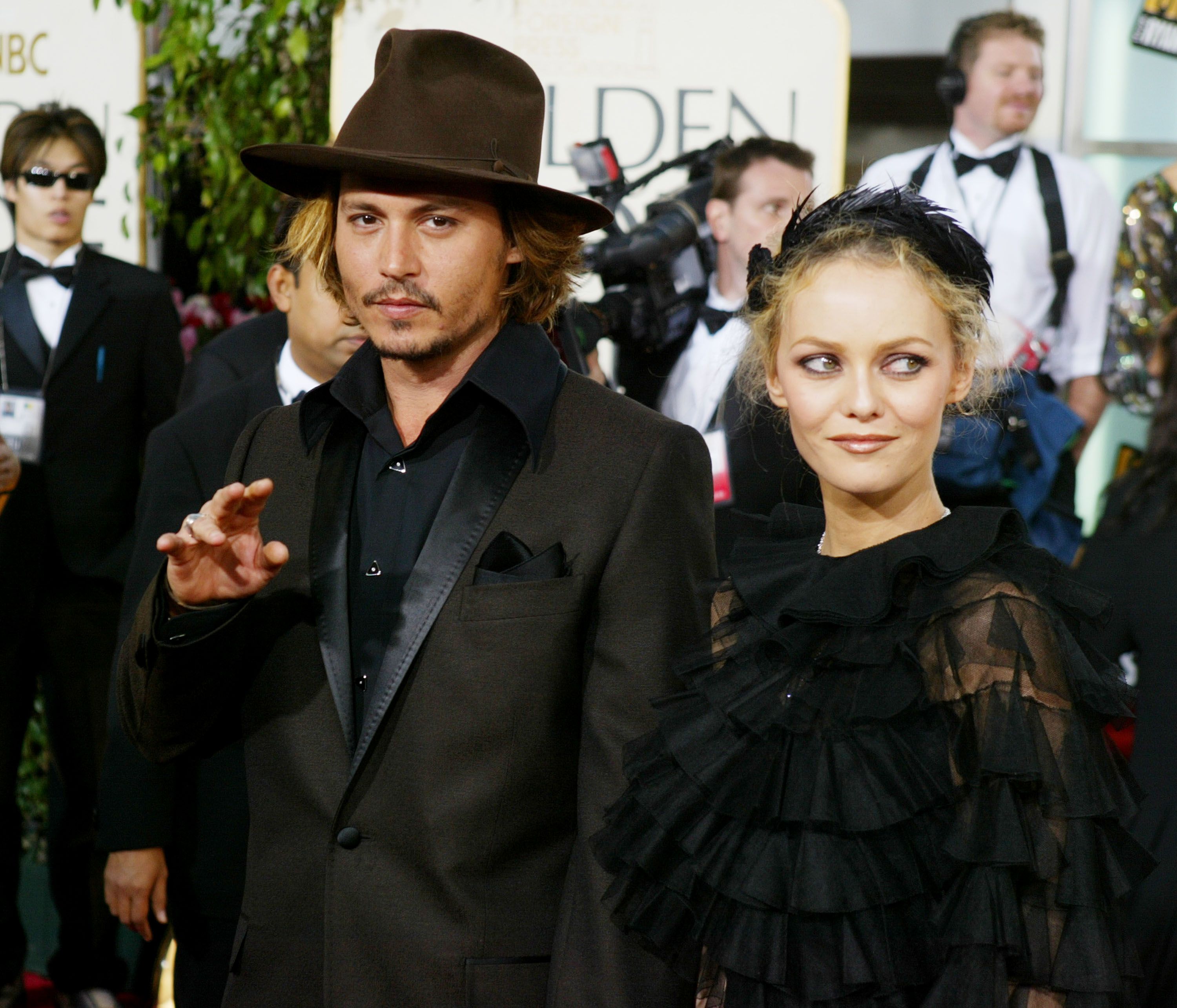 Johnny Depp and Vanessa Paradis during the 61st Annual Golden Globe Awards at the Beverly Hilton Hotel on January 25, 2004 in Beverly Hills, California. | Source: Getty Images
Also, during his UK trial, Paradis spoke up, sharing that Depp was never abusive or violent towards her or any other person during their decades-long relationship.
As a father, the "Edward Scissorhands" actor freely expressed his feelings, often gushing over his kids. When he first became a dad, Depp did not hold back as he described how his daughter, Lily-Rose was his reason to live.
DEPP AND AMBER HEARD'S ROCKY RELATIONSHIP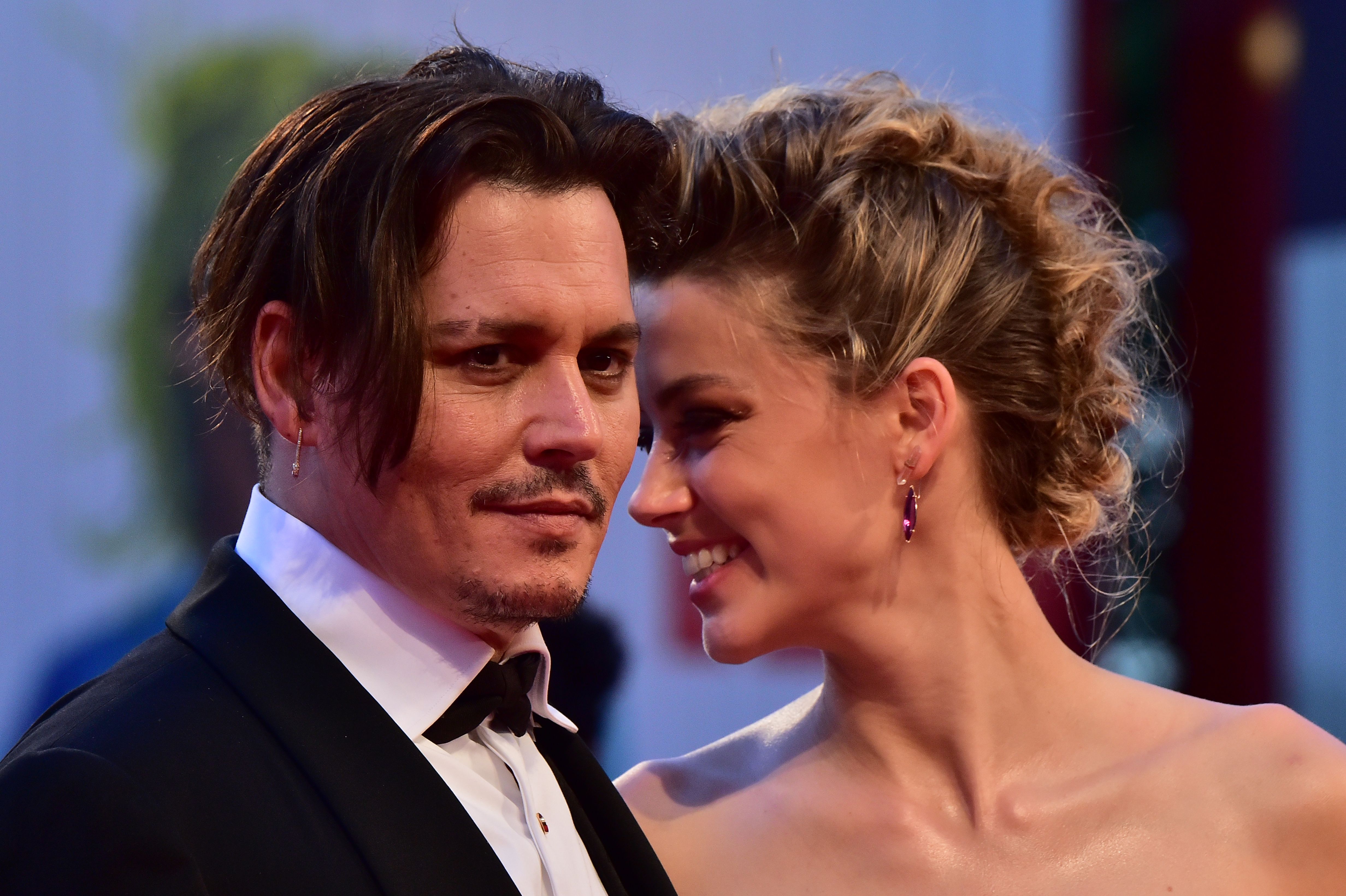 Amber Heard arrives with Johnny Depp for the screening of the movie "The Danish Girl" presented in competition at the 72nd Venice International Film Festival on September 5, 2015 at Venice Lido. | Source: Getty Images
Amber Heard and Johnny Depp's life together has come full circle as they battle it out at the courthouse in Fairfax, Virginia. However, their relationship started due to a searing kiss in "The Rum Diary," set in 2009.
After the shower kiss scene, the two had felt a connection, but they were in other relationships. Two years later, Depp had ended things with Paradis and started dating Heard. They became engaged in 2014 and had a private Los Angeles wedding ceremony in 2015.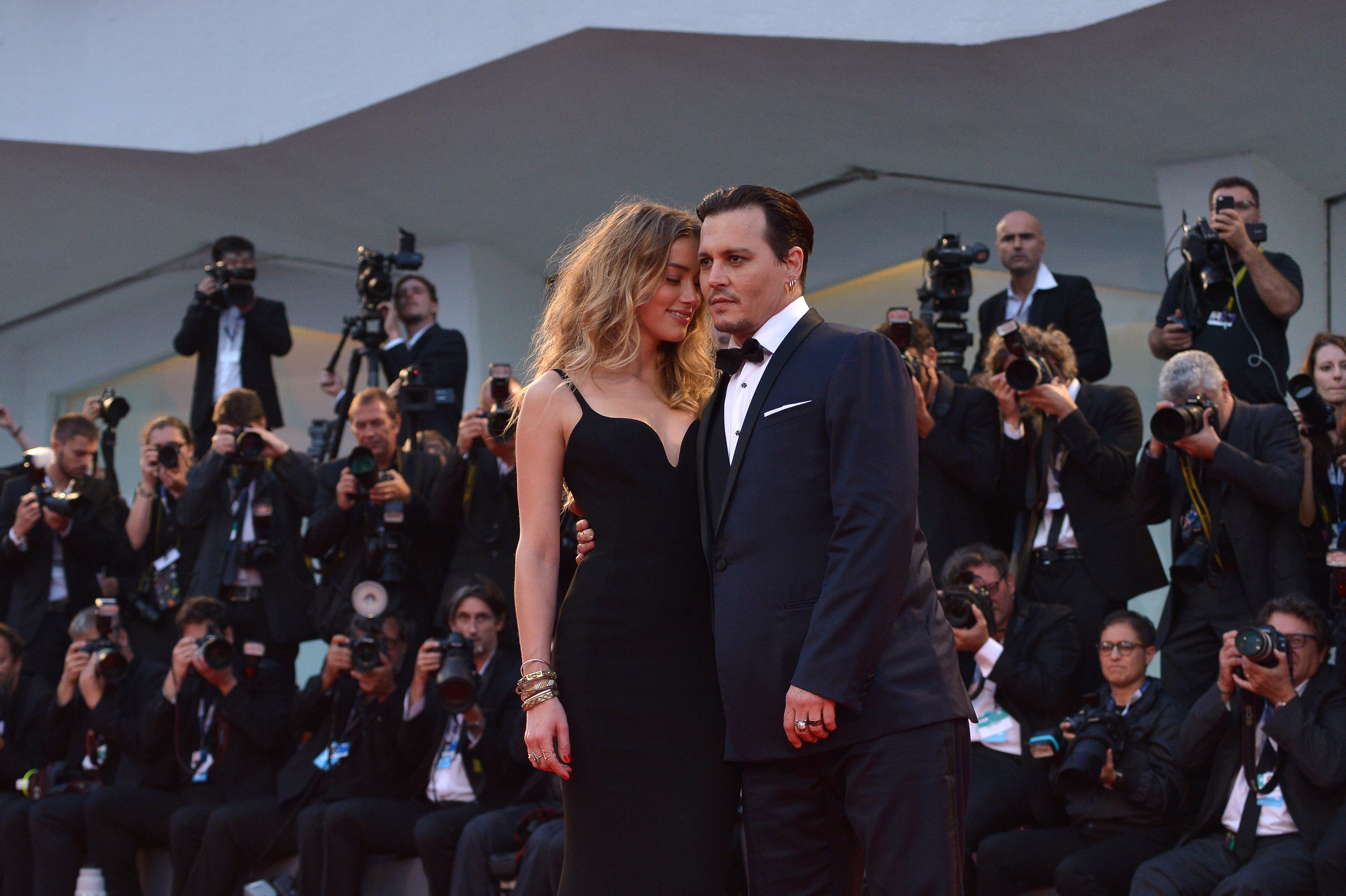 Johnny Depp and Amber Heard arrive for screening of the movie "Black Mass" presented out of competition at the 72nd Venice International Film Festival on September 4, 2015 at Venice Lido. | Source: Getty Images
One year and three months into being married, Heard filed for divorce and requested a restraining order against Depp. She claimed that he was violent towards her, and Depp denied the allegations.
The award-winning actor parted ways with $7 million during their settlement, which Heard stated was donated to charity. Later, the "Aquaman" actress wrote an op-ed in the Washington Post addressing domestic abuse against women.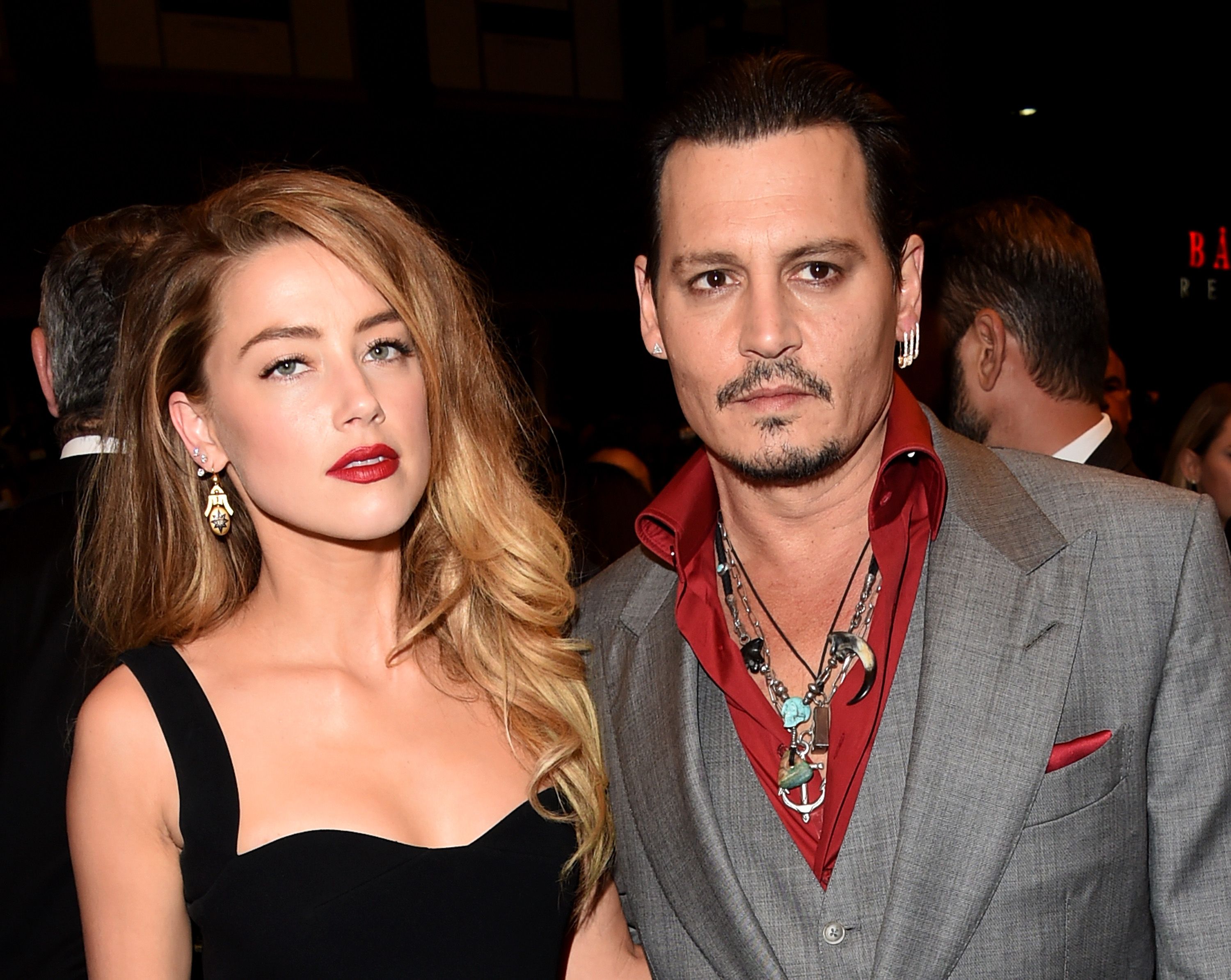 Amber Heard and Johnny Depp during the "Black Mass" premiere at the 2015 Toronto International Film Festival at The Elgin on September 14, 2015 in Toronto, Canada. | Source: Getty Images
Although she did not mention Depp by name, he sued her for $50 million, stating that she cost him some lucrative acting gigs. Heard countersued in 2020 for $100 million.
The former couple is currently at the heart of their lawsuit. Heard has admitted that she did not pay the 3.5 million pledge to donate to the ACLU following her divorce settlement with Depp.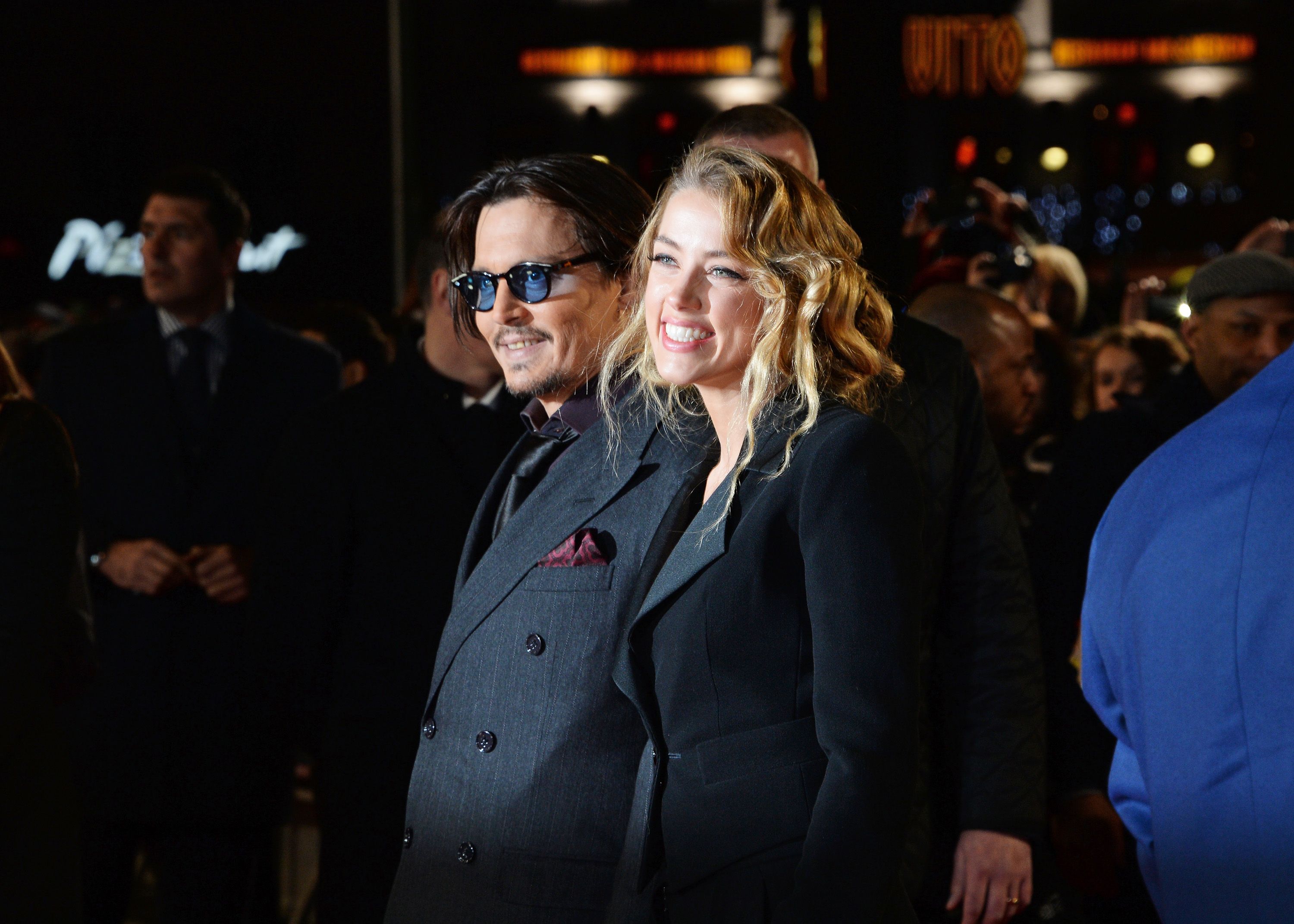 Johnny Depp and Amber Heard during the UK Premiere of "Mortdecai" at Empire Leicester Square on January 19, 2015, in London, England. | Source: Getty Images
As of May 16, 2022, Depp's lawyer, Camille Vasquez, stated that Heard did not look out of place when she accused Depp of being violent towards her. The actress said that her makeup team worked hard to cover the bruises and lesions on her face.
Vasquez further stated other instances where Heard claimed to have been battered by her ex-husband. According to photos presented by the attorney, there were no signs of such on Heard days after the alleged beating, but she insisted they were covered by makeup.
Please fill in your e-mail so we can share with you our top stories!