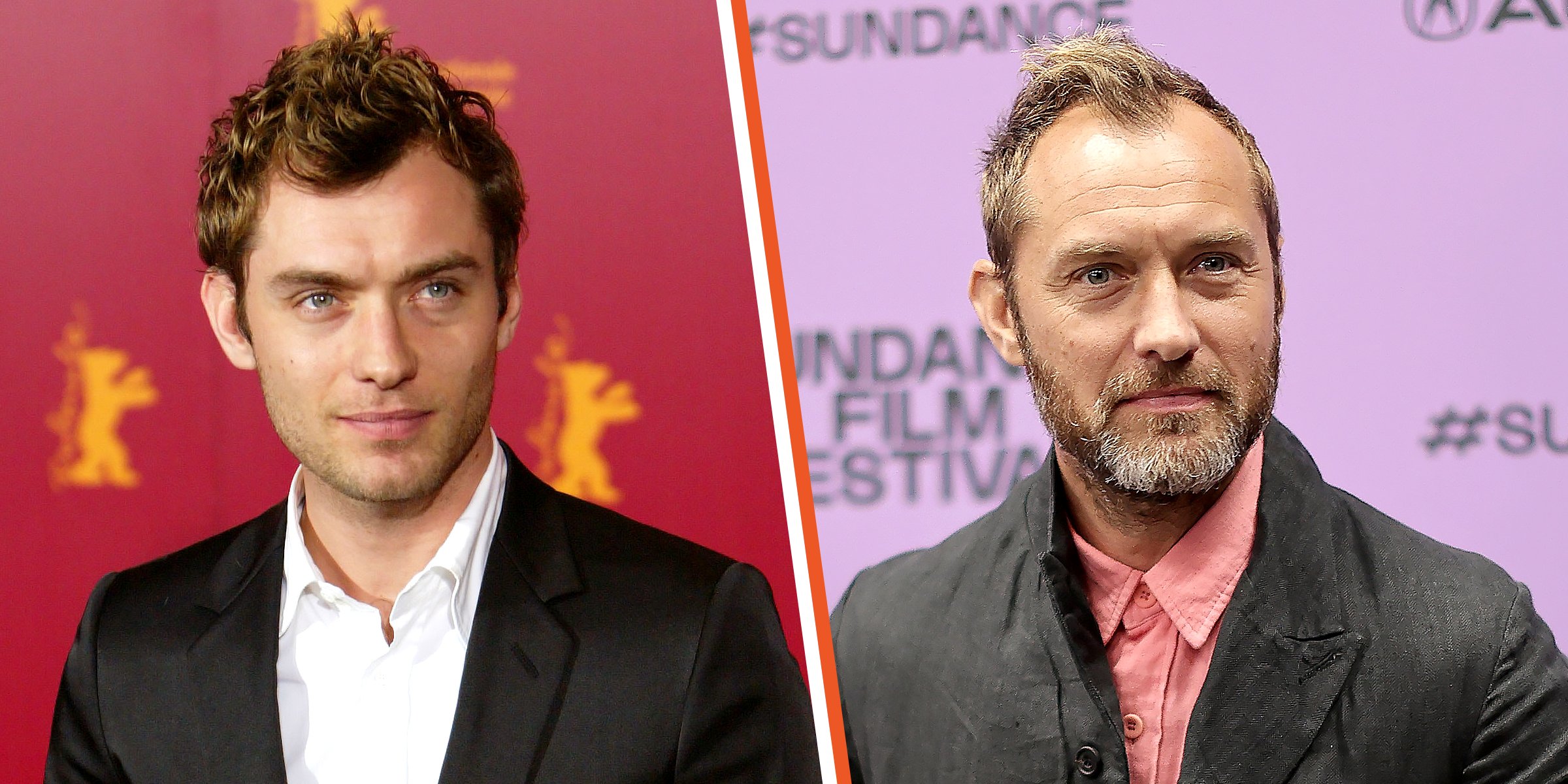 Getty Images
What Happened to Jude Law's Hair? The Actor's Hair Style Transformation through the Years
Jude Law is known for his ever-changing hairstyles, and there had been reports that he had a hair transplant surgery, though the actor has never confirmed this.
The British actor, who started starring in plays in 1985, made his big-screen debut in 1994. Even though he was initially more successful on stage than on screen, he received praises for his captivating screen presence and good looks.
He is best known for his roles in "The Talented Mr. Ripley," "A.I.: Artificial Intelligence," "Cold Mountain," "The Holiday," "The Young Pope," and in recent times, as Albus Dumbledore in "The Fantastic Beasts."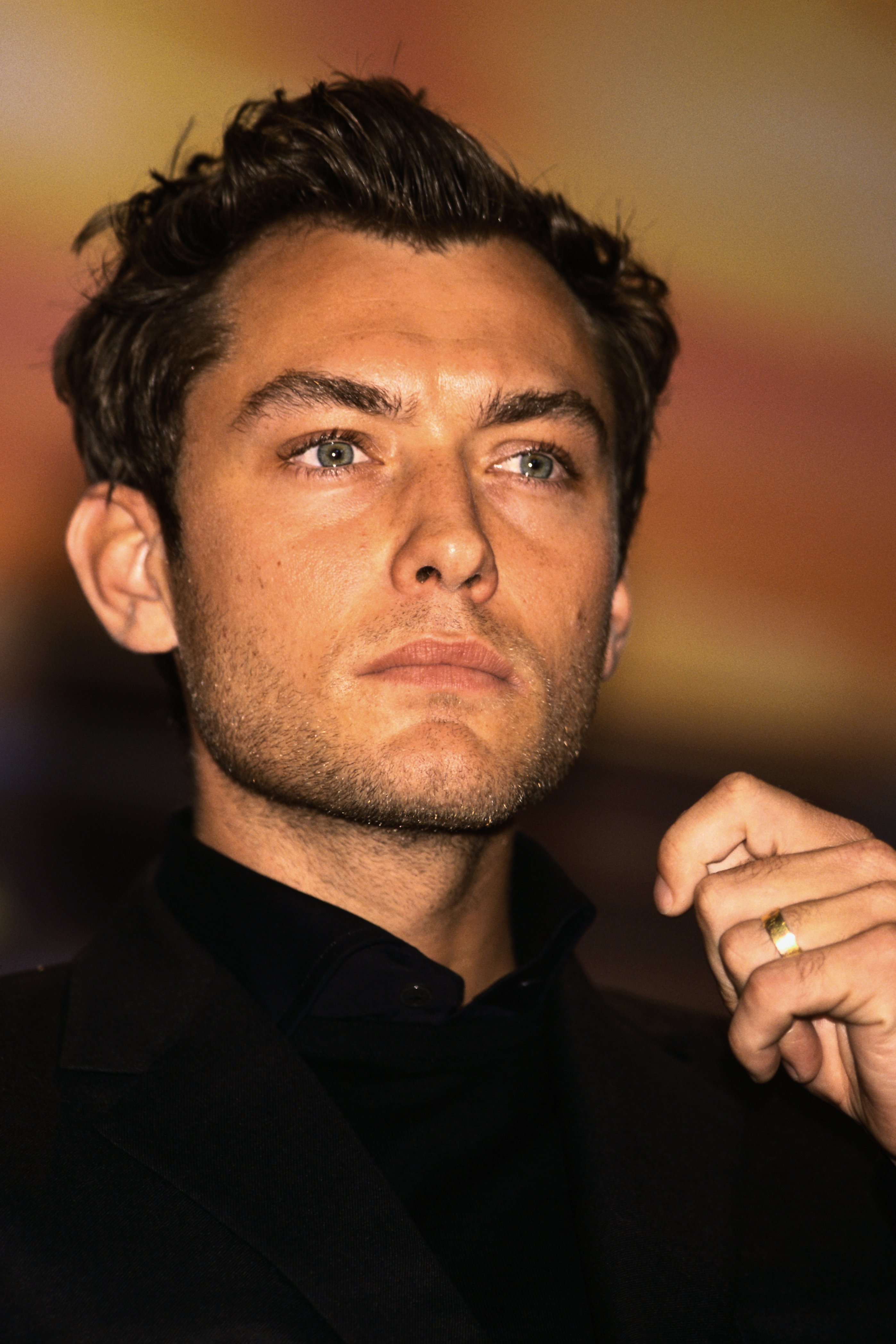 Photo of Jude Law | Source: Getty Images
On May 23, 2022, Warner Bros. Pictures announced that "Fantastic Beasts: The Secrets of Dumbledore," where Law played the role of Dumbledore, would debut on its streaming service on May 30.
The film marks the third installment in J.K. Rowling's Harry Potter spinoff franchise and details the untold backstory of the great wizard Dumbledore for the first time.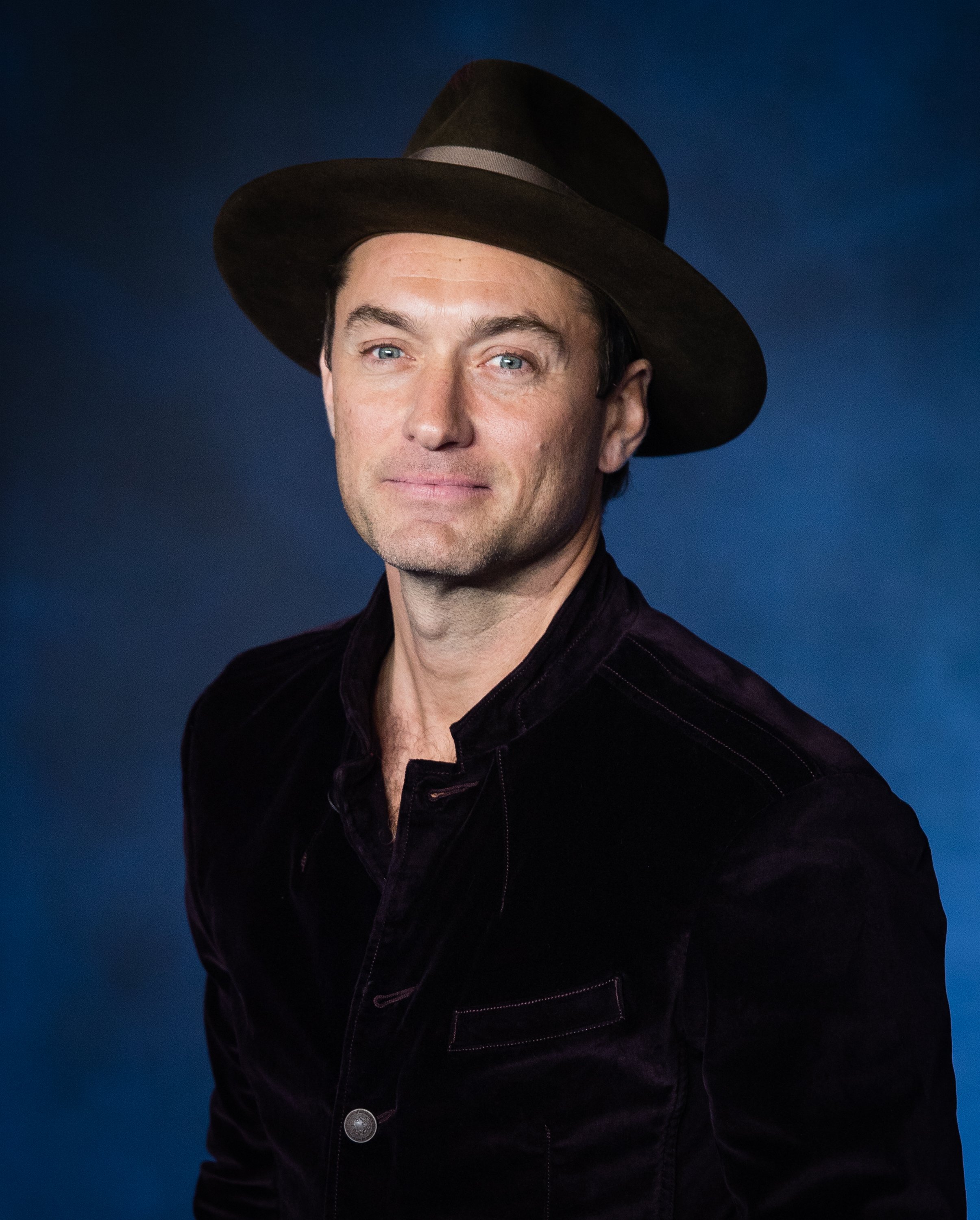 Jude Law at the UK Premiere of "Fantastic Beasts: The Crimes Of Grindelwald" on November 13, 2018 | Source: Getty Images
WHEN DID JUDE LAW LOSE HIS HAIR?
Law's hair was a subject of discussion for years. It started thinning somewhere in the late 2000s. However, pictures indicate that his hairline recedes and grows rapidly and unexpectedly over time.
He has shown up with different hairstyles, from combing his hair toward the front of his head, growing it longer, having it all shaved, or covering it with hats.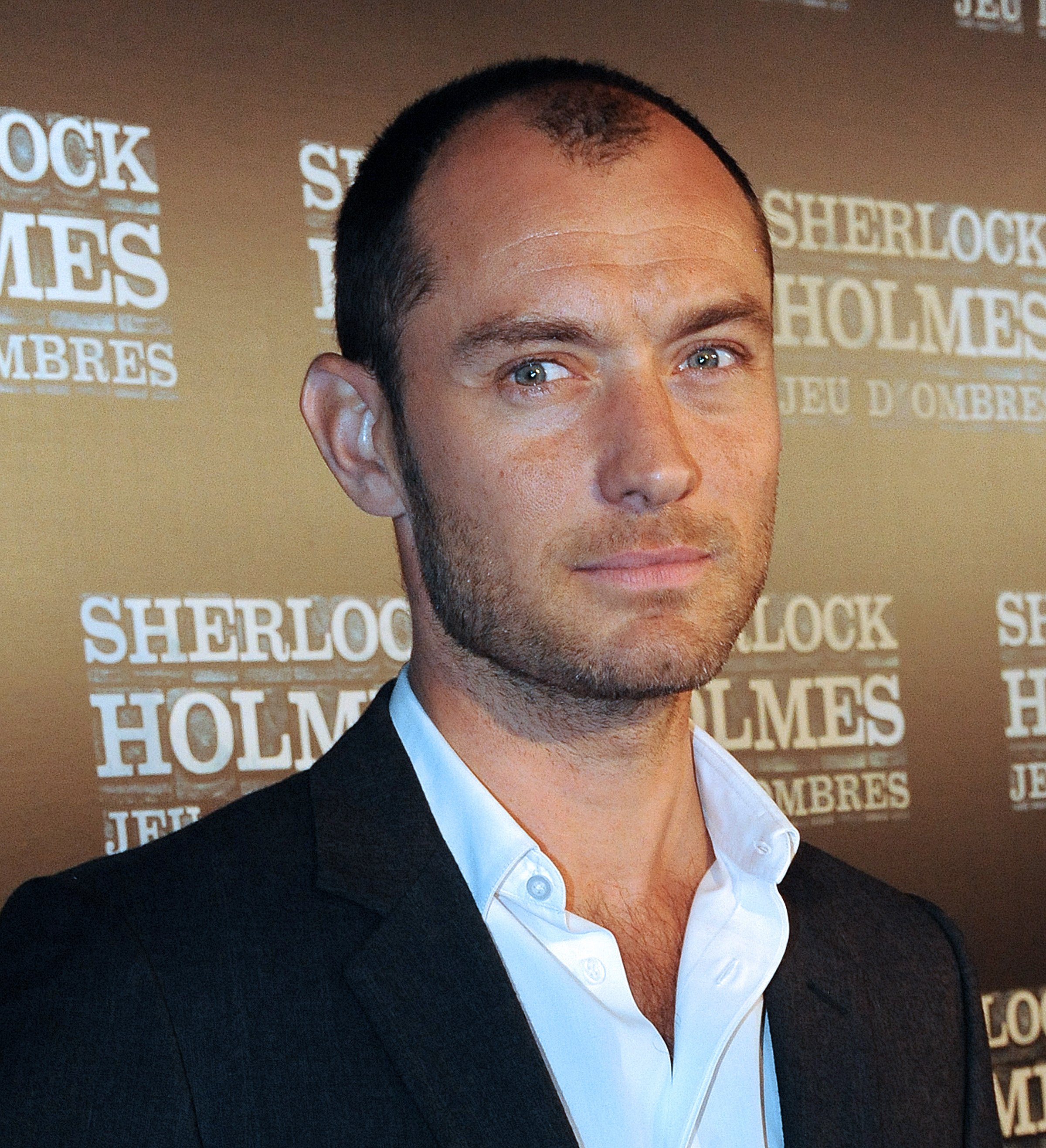 Jude Law at the premiere of "Sherlock Homes : A Game of Shadows" on January 19, 2012 | Source: Getty Images
In 2012, when Law took his hat off, he revealed a short hairstyle, and fans saw his thinning hairline, but he did not care anymore. Years later, fans noticed that his hair seemed to look fuller.
The fuller appearance of his hair sparked rumors about Law having had a hair transplant. The "Sherlock Holmes" star did not speak about his hair transformation, but he looks confident and attractive with every hairstyle.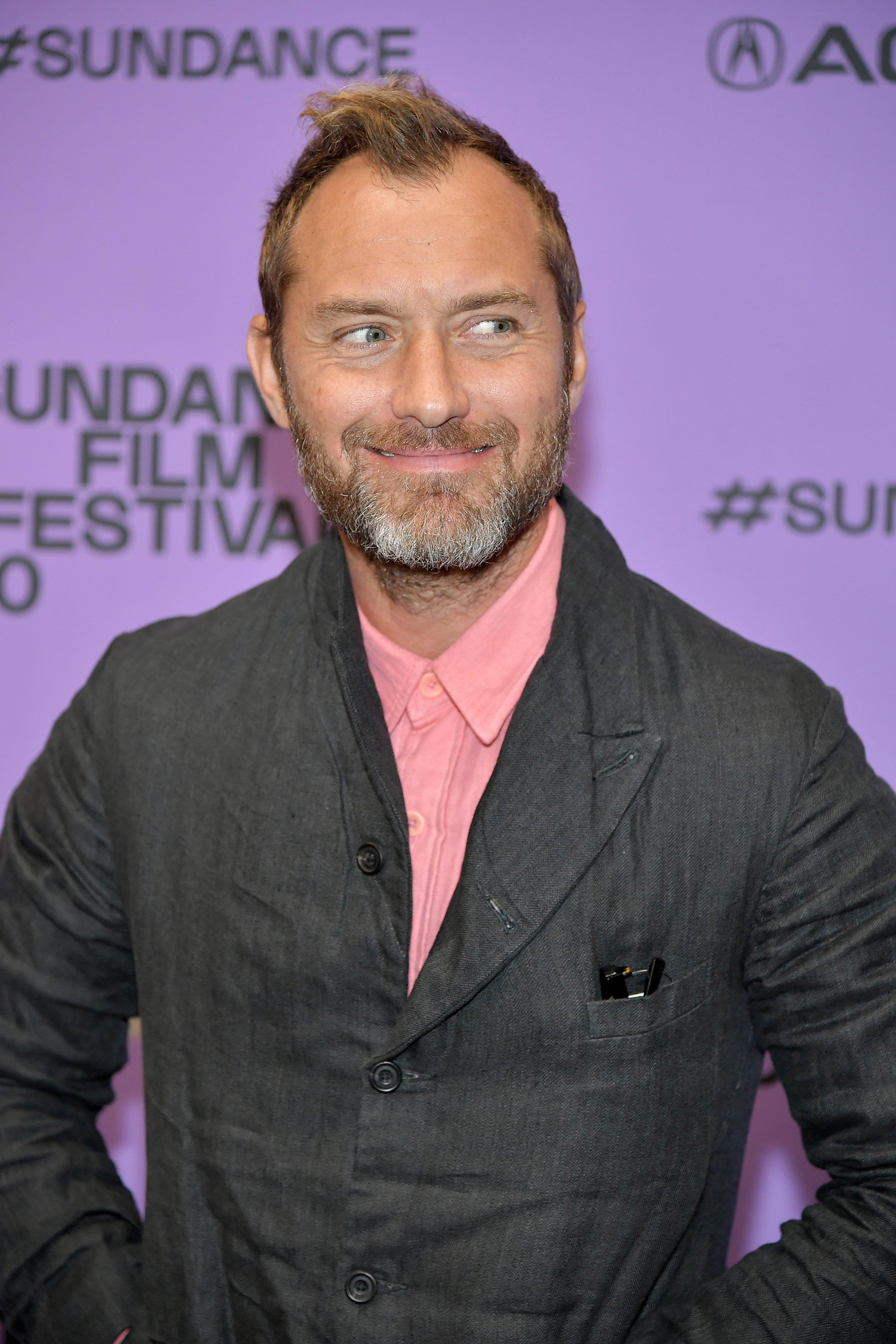 Jude Law at the 2020 Sundance Film Festival for the premiere of "The Nest" on January 26, 2020 | Source: Getty Images
The actor, born on December 29, 1972, is 49, and some people believe that he is not aging well. Surprisingly, their reason for such thoughts is not his looks or only focused on his thinning hairline.
Law's career peaked in the early 2000s when he played in "The Talented Mr. Ripley" and was soon named People's "Sexiest Man Alive" in 2004.
In that publication, Naomi Watts called him "an absolutely perfect oil painting" and said that Law was the most beautiful man who had ever walked the earth.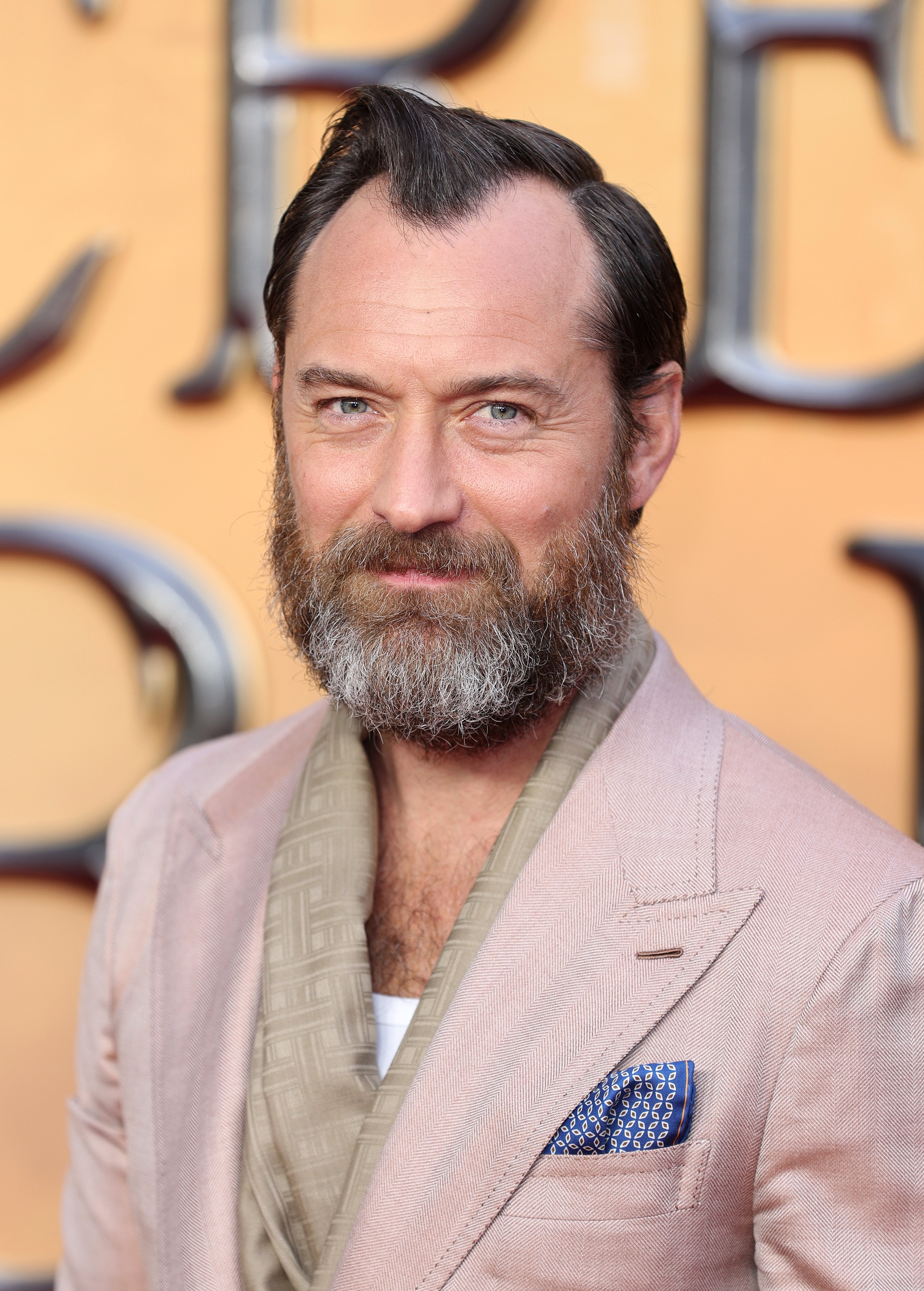 Jude Law at the premiere of "Fantastic Beasts: The Secrets of Dumbledore" on March 29, 2022, in London | Source: Getty Images
Fans believe that he would make the perfect character to play Phil Collin's biopic with his receding hairline. However, Law admits that he is no longer young. He said:
"In a weird way, it's kind of a relief to think, 'Oh, I know I'm not that young sort of pretty thing anymore.'"
Also, Law's cheating scandal in 2005 still makes people think of him as a cheater as fans are yet to forgive him. The actor confessed to cheating on his second wife, Sienna Miller, with the nanny of the kids he had with his first wife, Sadie Frost.
Please fill in your e-mail so we can share with you our top stories!