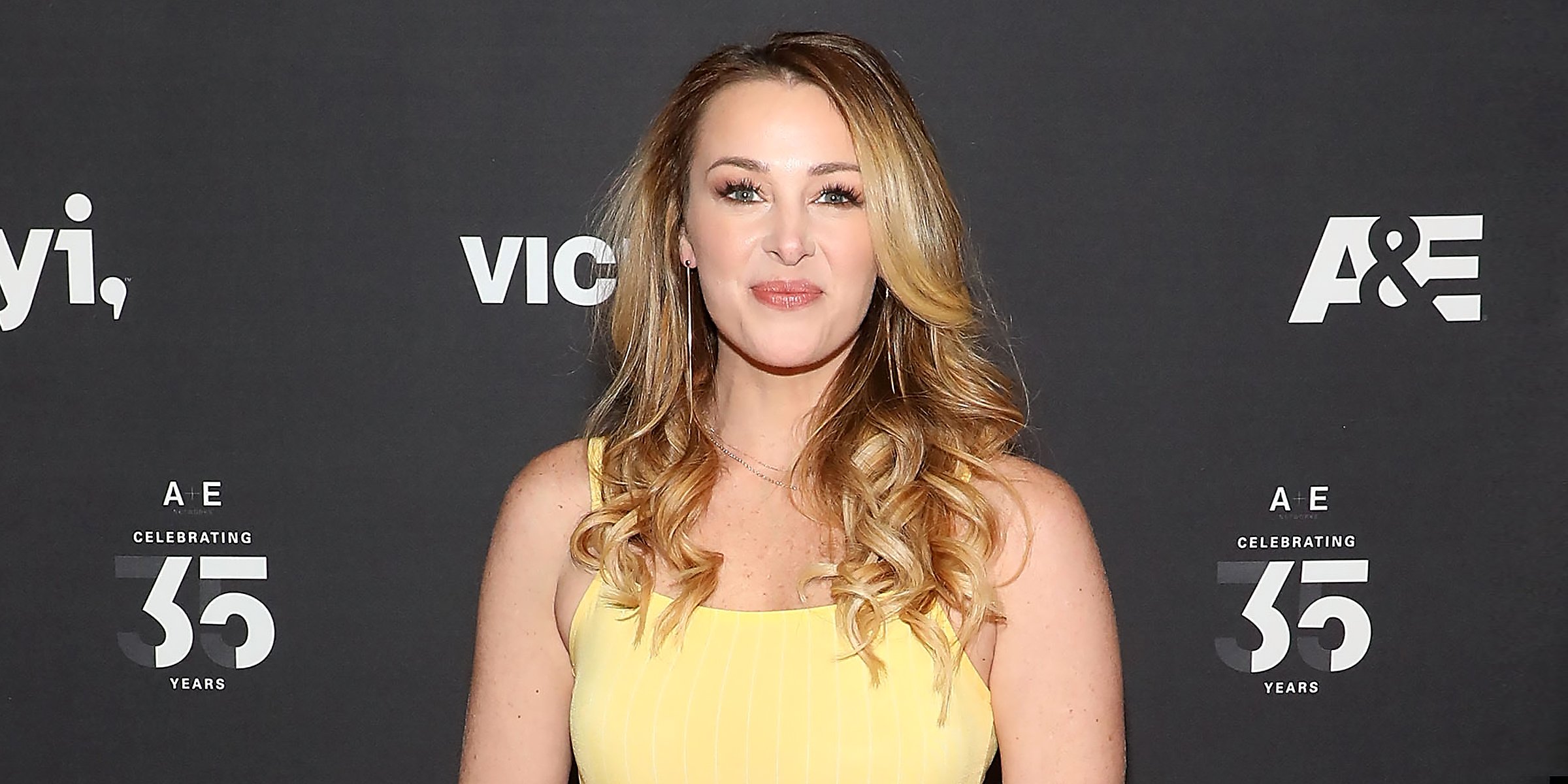 Getty Images
Jamie Otis' Son Hendrix and Daughter Henley Grace
"Married at First Sight" star Jamie Otis is a loving wife and proud mother. However, her journey toward motherhood was filled with heartbreak after losing a son at four months pregnant.
No marriage is perfect, but it is always up to the parties involved to choose love every day and make it work. This is something Jamie Otis is familiar with.
Recently, the television personality shared wise words about marriage, which she learned over the years with her husband, Dough Hehner.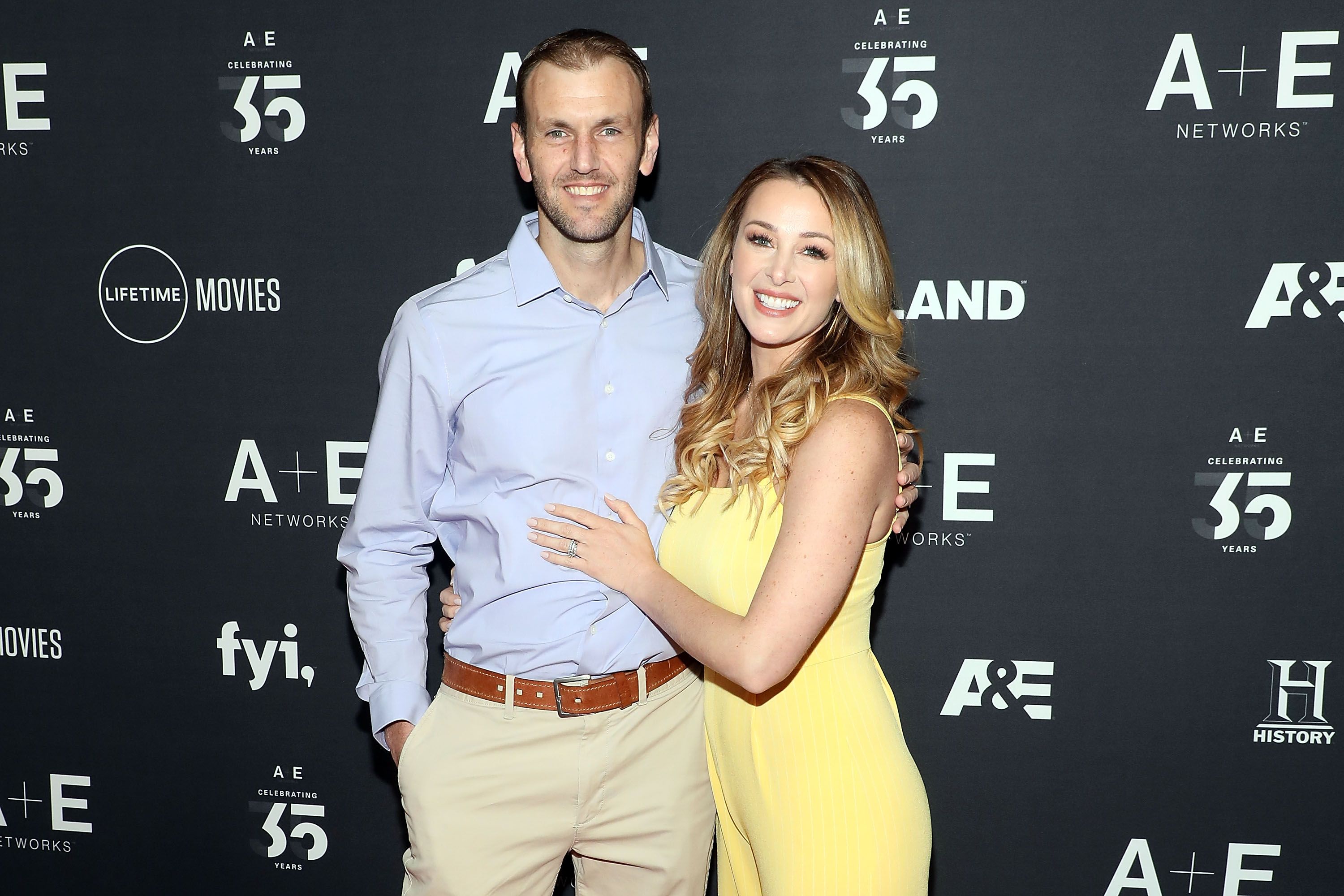 Doug Hehner and Jamie Otis during the 2019 A+E Upfront at Jazz at Lincoln Center on March 27, 2019 in New York City. | Source: Getty Images
"Marriage isn't always easy, but with you, it's ALWAYS worth it," she wrote. "I committed to you when I didn't even know your name, and I'll stay committed to you for the rest of my life."
Otis praised her husband for the wonderful life and the growing family they have. "I have faith we'll have another set of baby feet in our home soon," she added.
HOW MANY CHILDREN DOES THE COUPLE HAVE?
The couple welcomed their first daughter in 2017 after losing their son, Jonathan Edward, four months into the "Married at First Sight" star's pregnancy.
"I never, in my wildest dreams, would've envisioned that I would be delivering a 17-week-old baby who went immediately to be in heaven," Otis said. "Not only did he go to heaven, but when we looked at him, he was perfectly formed."
Their daughter, Henley Grace, was born in New Jersey and immediately took her parents to cloud nine after the loss that depressed them. Otis said at that time:
"Henley, I never knew how much I loved your father until I saw how much he loves you."
Otis believes Henley was a gift from her late son, and although the pain does not go away, her daughter has opened her eyes to motherhood. Henley also brought Otis closer to her husband, whose relationship only got stronger since her arrival.
In 2020, Otis and Hehner welcomed another child, Hendrix Douglas, at their New Jersey home. The doting mom said that her labor was nowhere near calm as the contractions were felt all over her body.
Admittedly, giving birth was painful, but Otis knew she had to fight through the pain for her son. Soon enough, she saw and fell in love with Hendrix for the first time.
Otis penned a tribute to her son days after giving birth and expressed the strength of women who go through childbirth. "It is so amazing what a woman's body can do!" she said.
INSIDE JAMIE OTIS AND DOUG HENHER'S RELATIONSHIP
Otis and Hehner met during the first season of "Married at First Sight" in 2014 and have since fallen in love with each other anew every day.
The couple experienced several challenges, including a few miscarriages. This left Otis depressed and wanting to be alone, but as she needed space, Hehner showed patience. Today, the couple is thriving in their relationship and is happier than ever before.
Being on "Married at First Sight" allowed several of its cast members to be happy. Aside from Otis, Dwight Buckner Jr. also said that the show was one of the best life experiences he had.
Please fill in your e-mail so we can share with you our top stories!