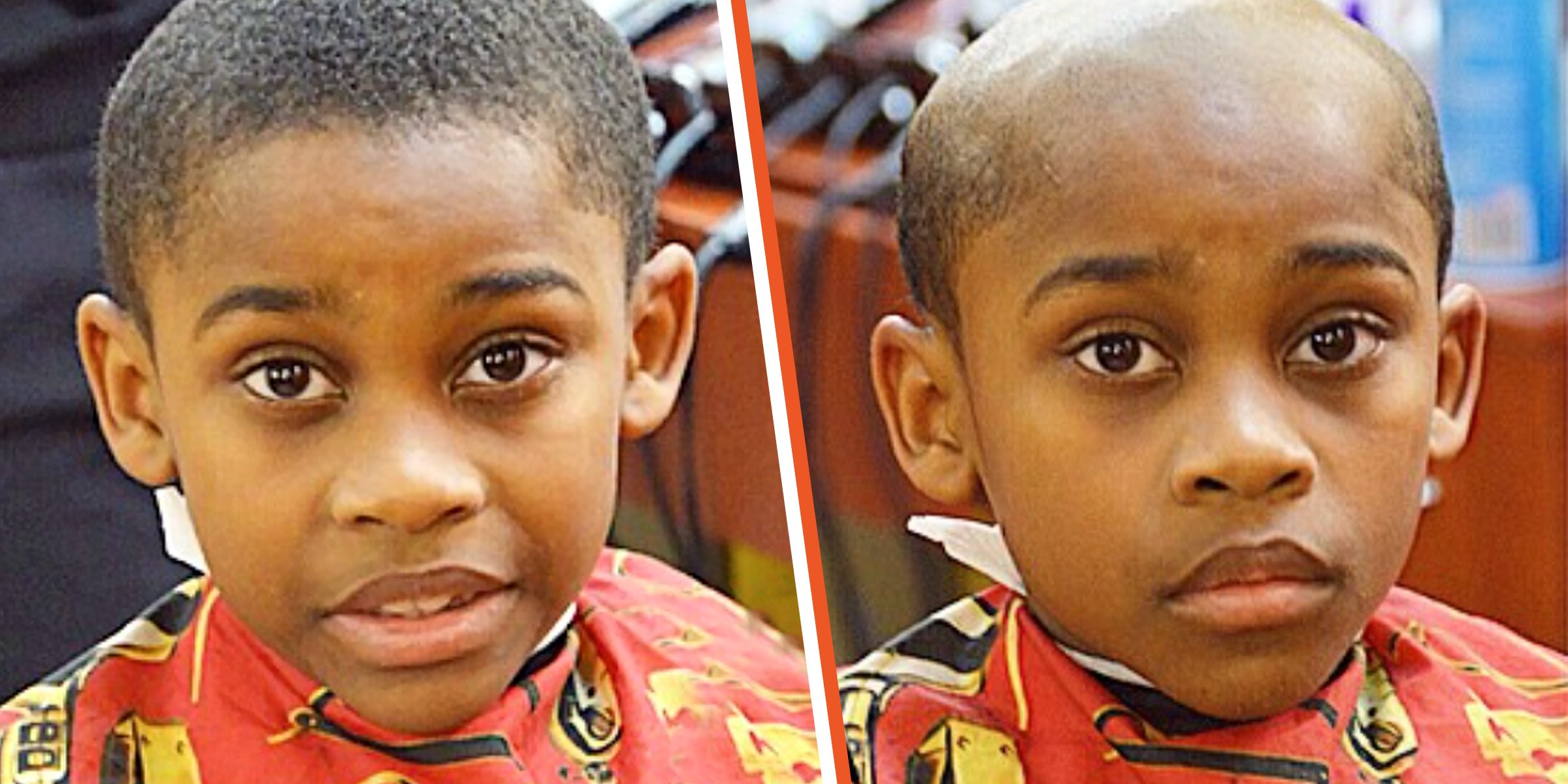 instagram.com/a1__kutz
Dad Is Fed up with 12-Year-Old Son Misbehaving, Gives Him an Old Man's Haircut
When a father got tired of his son acting out and constantly getting into trouble at school, he thought of an idea to teach his naughty boy a lesson without resorting to corporal punishment. What the dad did next not only helped him but many other parents.
Teaching children a lesson is easier said than done. While some parents use conventional methods to handle their misbehaving kids, others might adopt out-of-the-box techniques, hoping to see quick results.
Often, parents who wish to refrain from spanking, beating, or lashing out at their kids look for methods that are both wise and involve no physical punishments. The main idea is to choose an effective option that does the work and leads to long-lasting results.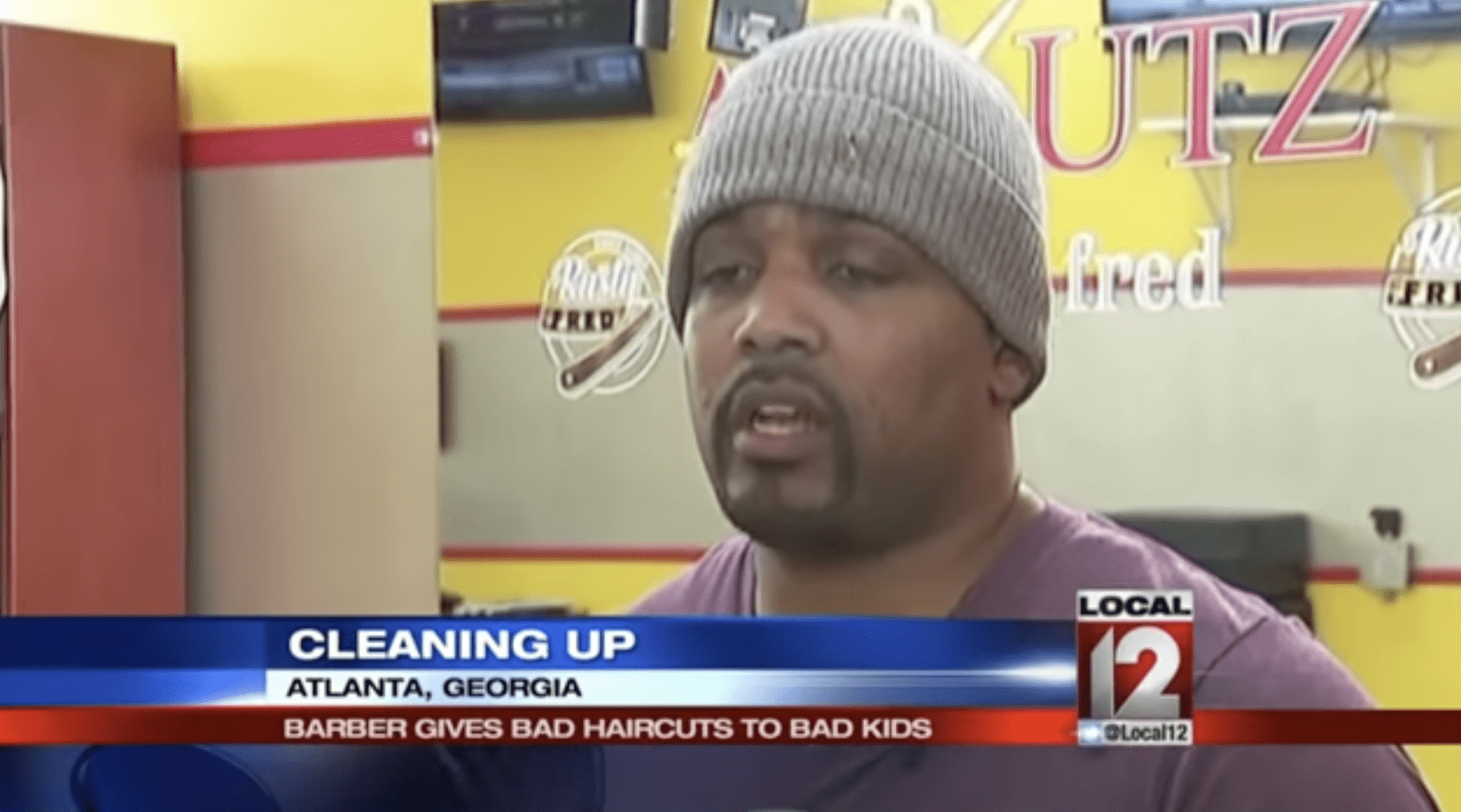 Russell Fredrick. | Source: YouTube.com/LOCAL 12
Today's story revolves around a man's dilemma as a father and how he was reportedly able to extract some meaning out of it and share it with those around him.
Russell Fredrick is a father of three children and lives in Georgia. In addition to being a parent, he also ran a salon called "A-1 Kutz" in Snellville, Georgia. As the co-owner of his barbershop, Fredrick is skilled at giving a myriad of sleek and stylish haircuts.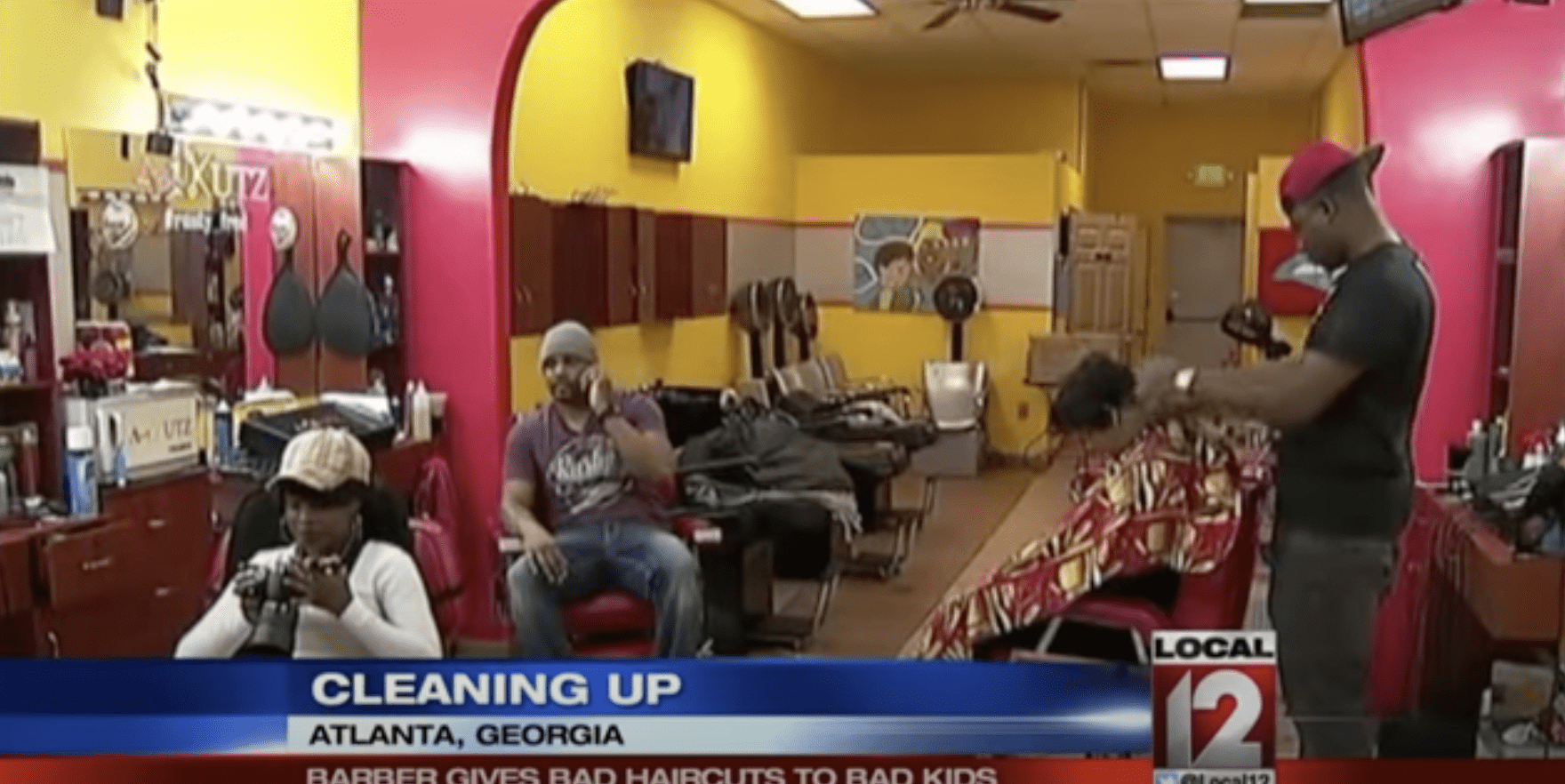 Russell Fredrick and other barbers pictured inside his Atlanta salon. | Source: YouTube.com/LOCAL 12
Back in the fall of 2014, Fredrick, who was 34 at the time, recalled how his then-12-year-old boy, Rushawn, wreaked havoc all the time. The barber noted that his son misbehaved, acted up in school "like an old foolish man," and refused to study or improve his grades.
But despite the haircut's growing popularity, some experts were wary and suggested that shaming children could have unintended consequences.
The Snellville resident said he was so fed up with his child's mischievous behavior that he started losing hair. Eventually, Fredrick said he reached a point where he knew he had to do something to teach his boy a lesson.
Giving people haircuts came naturally to him, so the wise barber said he decided to give his boy a unique haircut. At his suburban Atlanta barbershop, Fredrick gave his son the old-man haircut.
While cutting Rushawn's hair, his father showed him a picture of an old balding man, like the character in the film "The Curious Case of Benjamin Button," played by Brad Pitt. Fredrick recollected:
"I showed him and I told him, this is your next one if you keep it up. He didn't want it, so he got his act together."
The Georgia barber mentioned that he saw immediate results, and Rushawn's grades, which had fallen, "dramatically skyrocketed" after getting his old-man haircut. Surprisingly enough, Fredrick's haircut became popular with other parents facing the same dilemma.
When he shared pictures of the old-man haircut on Instagram, many people showed up at his salon, where Fredrick said he and his fellow barbers explained to them what the hype was all about. One of Fredrick's Instagram captions read:
"So you [wanna] act grown...well now you can look grown too."
Fredrick, who goes by the name Rusty Fred, decided to offer his special "Benjamin Button haircut," in which he shaved off the top but left hair on the sides. The barber said he gave the haircut for free three times a week at his salon.
The father-of-three noted that the reaction was mostly positive. He told the Washington Post:
"There are a few people that are saying it's emotional abuse; but on average, everyone is applauding the mother that brought the child in — and applauding me as well."
Fredrick added that giving kids a haircut that made them resemble George Jefferson should be the last resort. One of the pictures he shared on social media was of a 10-year-old child brought to his barbershop by a single mom.
The Georgia barber stated that, like him, the kid's mom wanted to teach him a lesson without resorting to more severe punishment techniques. Per Fredrick, the boy returned four days later to get his hair fixed and started calling himself "Old Man Jenkins." Fredrick added:
"I hope that most people won't have to do this unless it's on extreme circumstances and nothing else is working. First, you talk or implement your restrictions. But when the conventional ways don't work these days, you have to get creative."
According to Fredrick, one of the boys who received the old-man haircut improved himself academically and was given an award by his school. The Snellville barber shared the child's photo on his Instagram.
But despite the haircut's growing popularity, some experts were wary and suggested that shaming children could have unintended consequences.
Wanda Wheeler, a clinical social worker, expressed that while such techniques could lead to temporary behavioral changes, they were likely to have a deeper and more lasting impact on a child's self-image.
Xanthia Bianca Johnson, a Washington-based psychotherapist, shared that using shame as a disciplinary tool was often counterproductive. She noted that when a kid was shamed or blamed, it was likely to prevent them from thinking logically.
This story does show that parents can teach kids a lesson without using physical power and that kids should try to assume responsibility for their actions from a young age. What are your thoughts on this story?
Do you think the barber's way of teaching his son a lesson was justified? Have you ever resorted to wise wake-up calls for your children? If this story resonated with you, please share it with your family and friends.
Please fill in your e-mail so we can share with you our top stories!