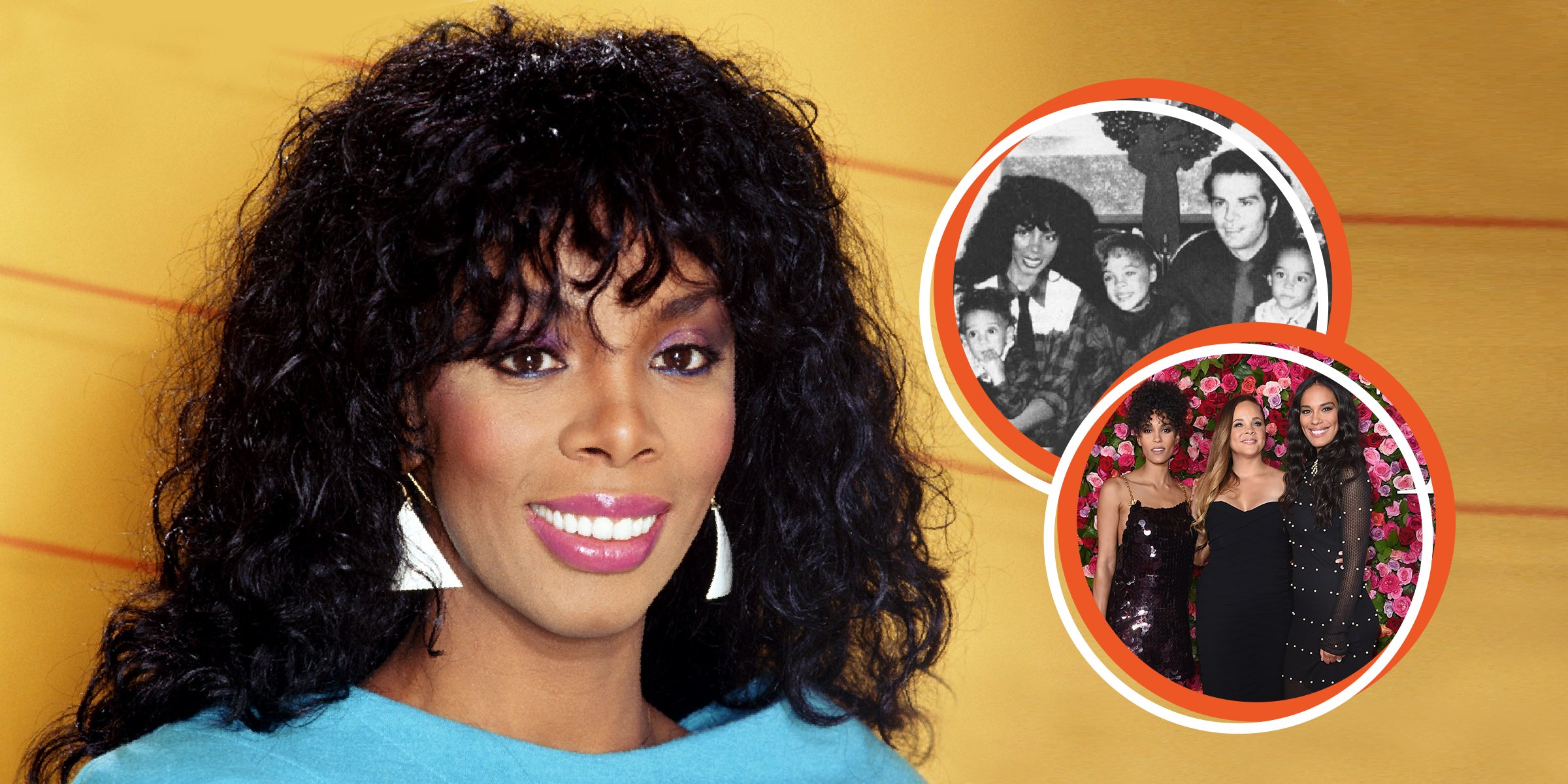 Getty Images
Donna Summer & Spouse Were Inseparable for 32 Years & Raised 3 Kids after They 'Clicked' during 1st Meeting
"Hot Stuff" crooner Donna Summer was indeed a disco powerhouse. Her melody, lyrics, and performances were outstanding. But amid the fame, what mattered to her was the unbreakable bond with her husband of many years after falling in love at first sight.
Fans of the disco era would agree that the adorable Donna Summer, aka the "Queen of Disco," proved herself worthy of the title following her ability to connect with many worldwide using her music and sounds.
Summer, famous for her sweet rhythm and liveliness on stage during performances, also made an effort to look distinct with her signature curly hair.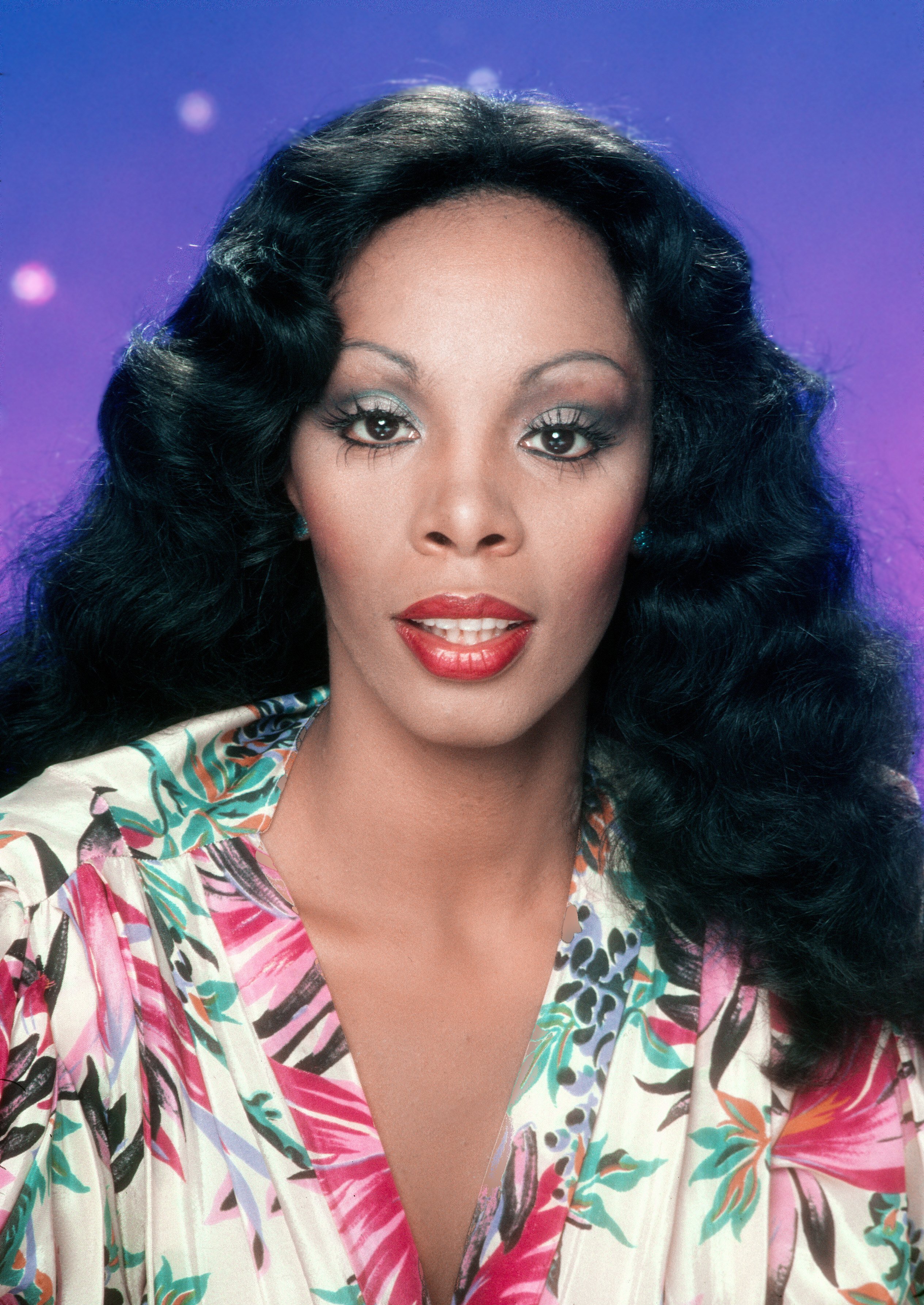 Donna Summer poses for an album cover session on May 16, 1978 in Los Angeles, California | Source: Getty Images
Her passion for excellence was born in her childhood. Summer was convinced she was an impressive singer from a young age, leading her to showcase her talent in high school and church.
Thankfully, even though she came from a large family (she had six siblings), her parents, Andrew and Mary Gaines, loved their daughter unconditionally and threw in support when necessary.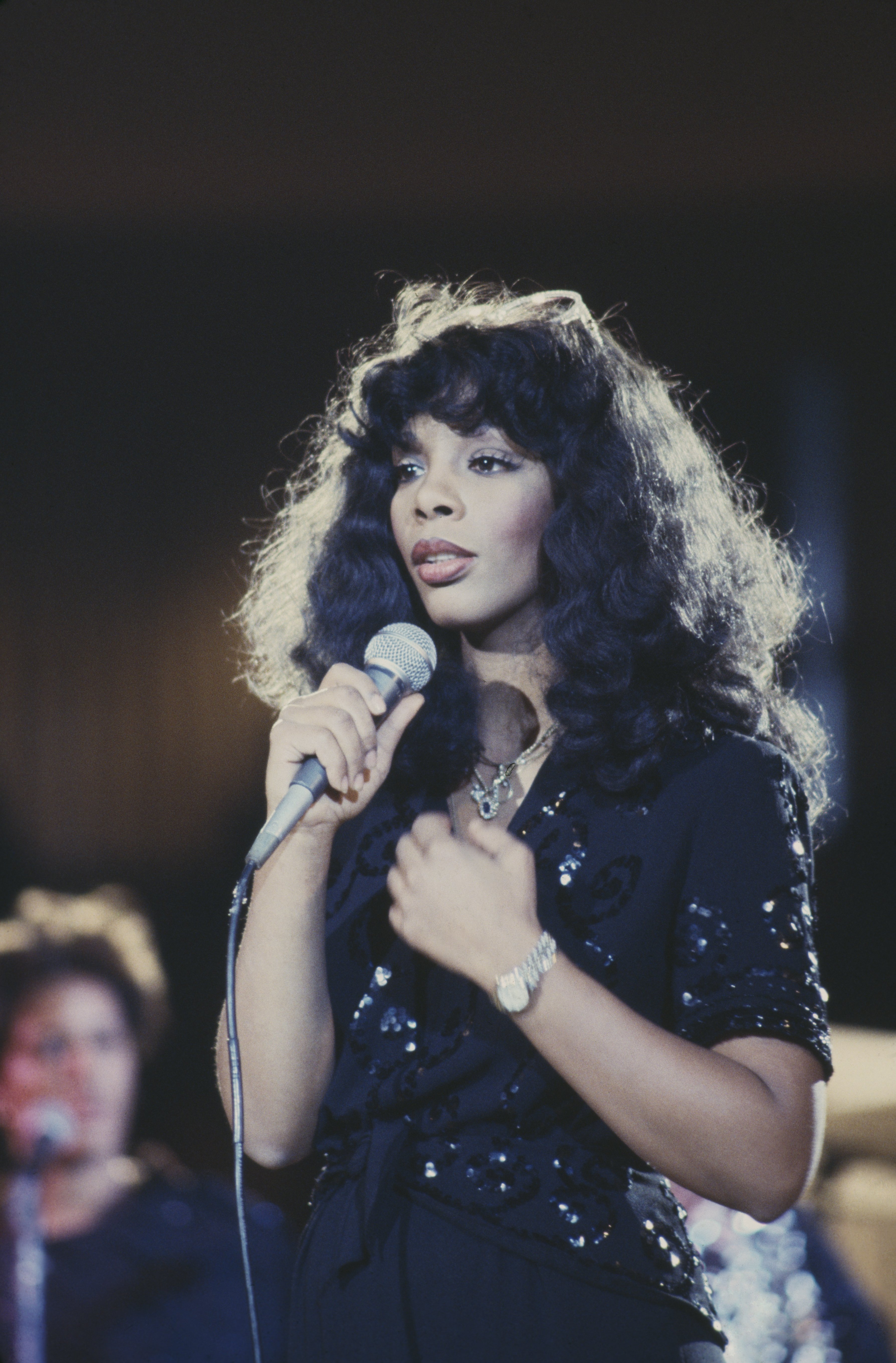 Donna Summer (1948-2012) performs at 'The Music for UNICEF Concert: A Gift of Song' benefit concert held at the United Nations General Assembly in New York City, 9th January 1979 | Source: Getty Images
Before leaving high school, Summer went for an audition in a musical "Hair" in New York. Although her parents were concerned about her education, they supported her.
During her time as a performer in "Hair," she was in Europe, and that was when she met Hellmuth Sommer, an Austrian actor. The pair married in 1972 and welcomed a daughter, Mimi.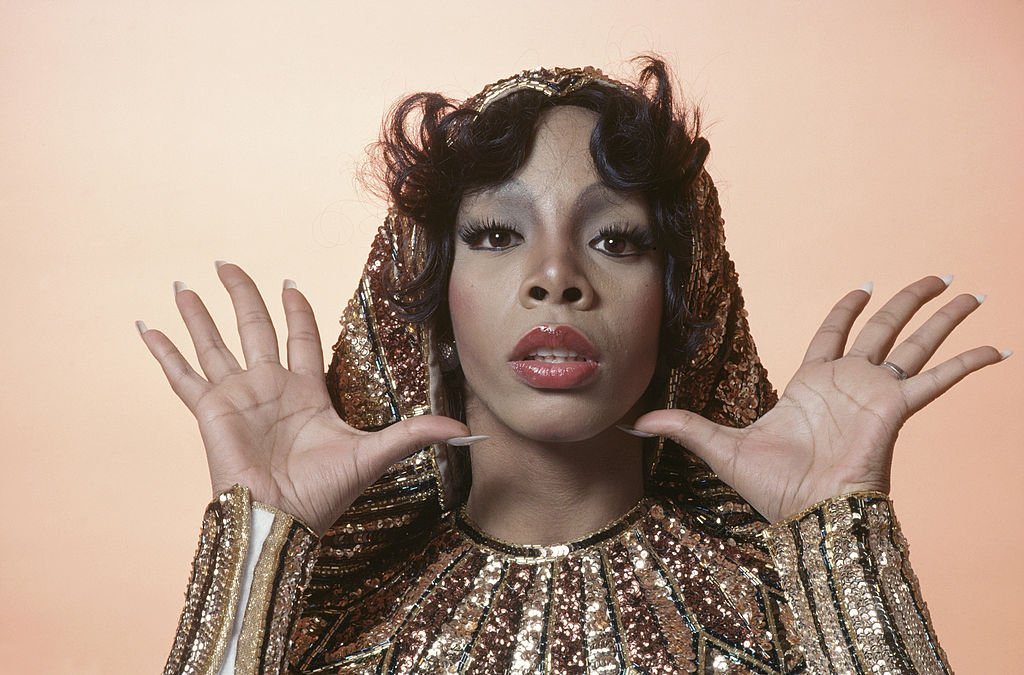 Portrait of US Singer Donna Summer, circa 1976. | Source: Getty Images
Unfortunately, the marriage was short-term, but the former lovers remained friends while Summer continued to pursue fame with her innate talent.
Years later, the singer confessed that life as a single mother and first-time divorcee made her feel lonely. She was so consumed by working overtime and caring for her child that she almost thought about ending her life.
SUMMER'S NEW BEGINNING AFTER SHE MET HER SECOND HUSBAND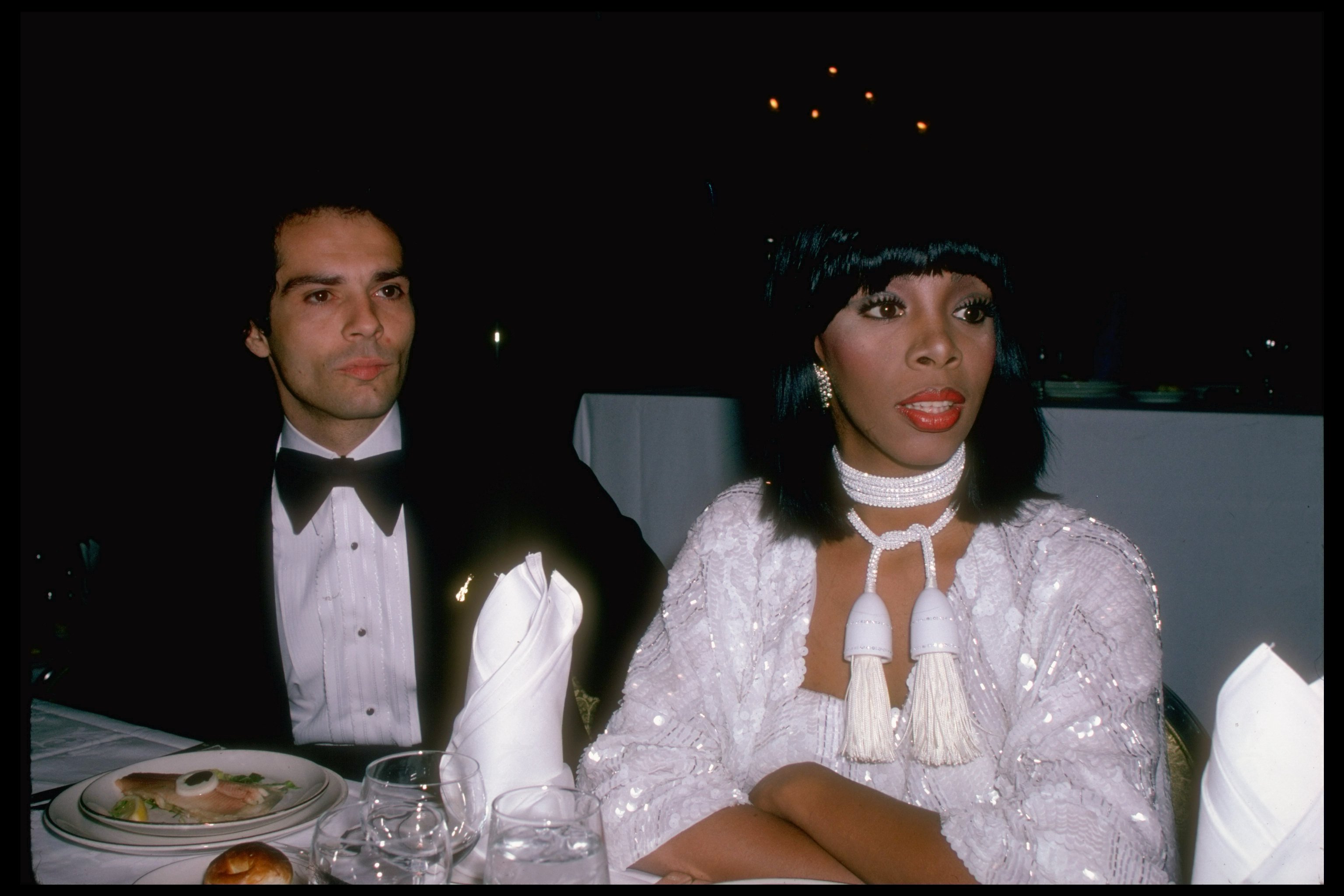 Singer Donna Summer with husband, singer Bruce Sudano | Source: Getty Images
Despite feeling helpless as a single parent, Summer got her life and career back, thanks to the maid who saved her from taking her life and the love story that began with another man.
She met Bruce Sudano in 1977 at a mutual friend's home. The man later became her husband till her death. Sudano was in the company of his bandmates from "Brooklyn Dreams."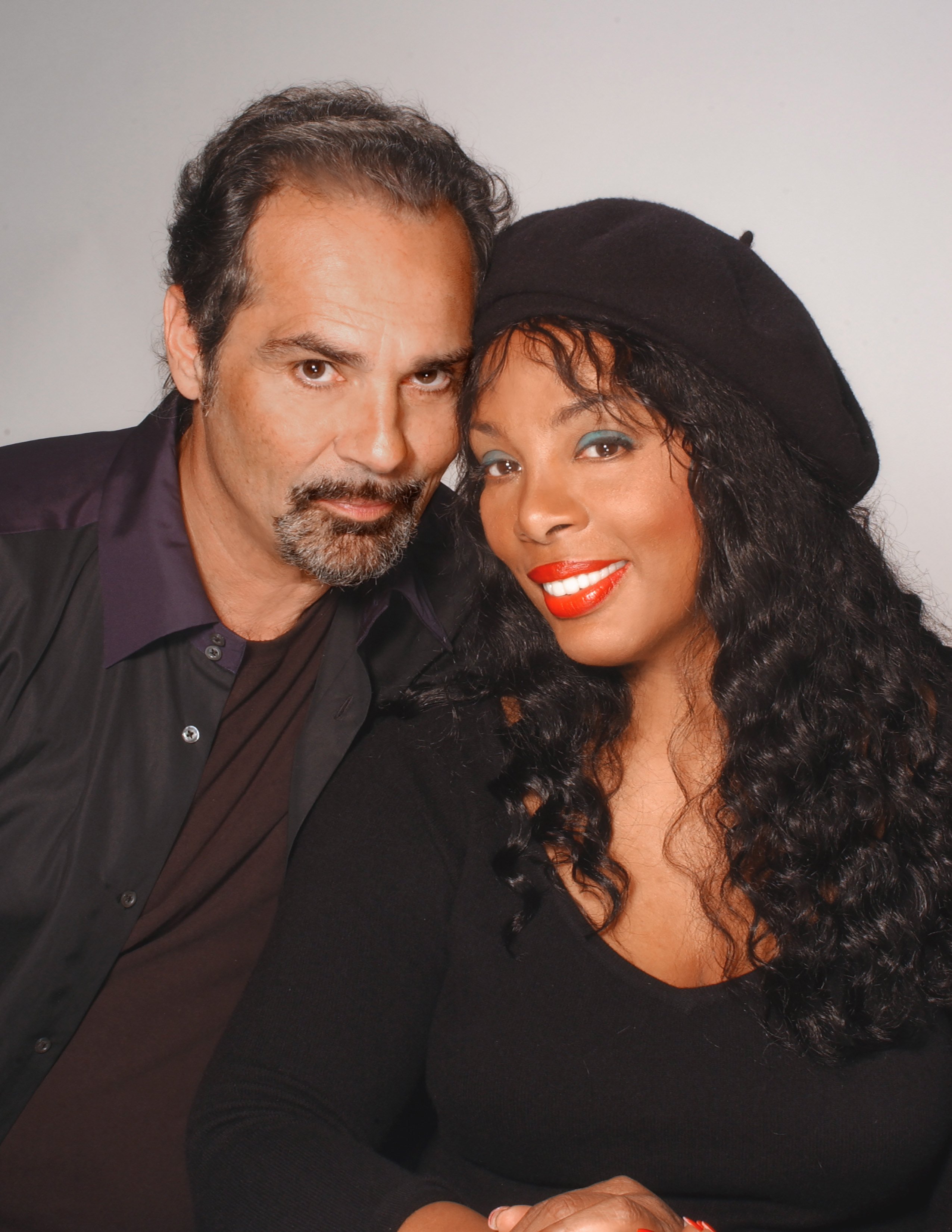 Singer Donna Summer and Bruce Sudano poses for a portrait in 1990 in Los Angeles, California | Source: Getty Images
He had also noticed Summer's talent and wanted to work with her, so they began writing songs. That was when the true magic happened — they "clicked." While recounting their first meeting, Sudano said:
"Donna and I just clicked…you know. We literally spent like the next five days, writing..and hanging out, and writing. We had this instant connection."
Their connection allowed Sudano and his band to make great music with the songbird. They toured with the "Hot Stuff" star, and he wrote several songs for her.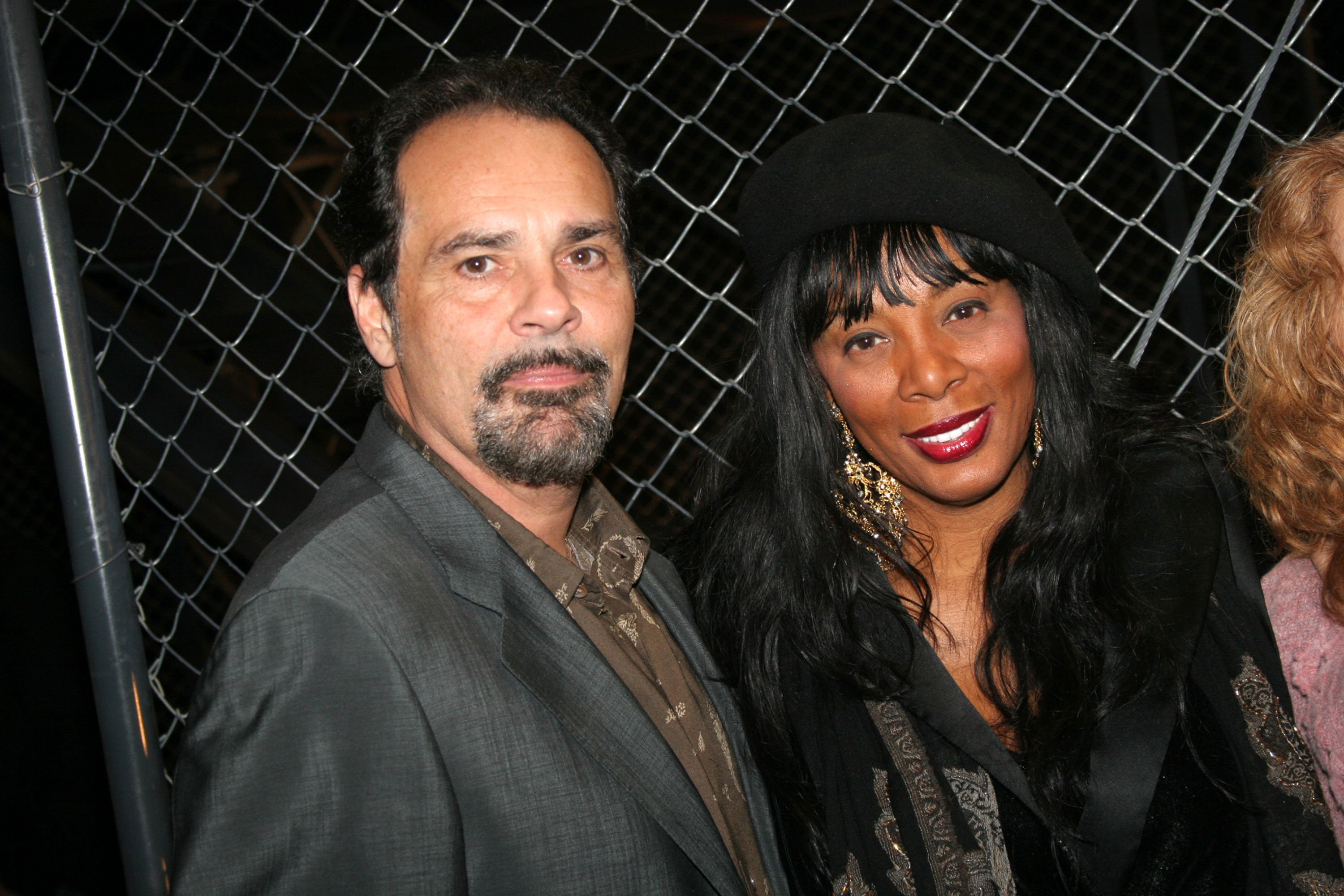 Bruce Sudano and wife Donna Summer during Donna Summer Meets Broadway's "Jersey Boys" - November 16, 2005 at The August Wilson Theater in New York City, New York | Source: Getty Images
To Sudano, it was a "great exciting moment," associating with the talented singer, Summer, who was "at the pinnacle of her career."
Summer's husband established a reputation for himself as an actor, and a notable composer, who worked with other big names like Micheal Jackson, and Dolly Parton. He also worked on some personal records, including his latest release, "Ode to a Nightingale."
Apart from scoring impressively in his career, Sudano is a loving father who shared two daughters with his wife and helped raise her child from a previous marriage.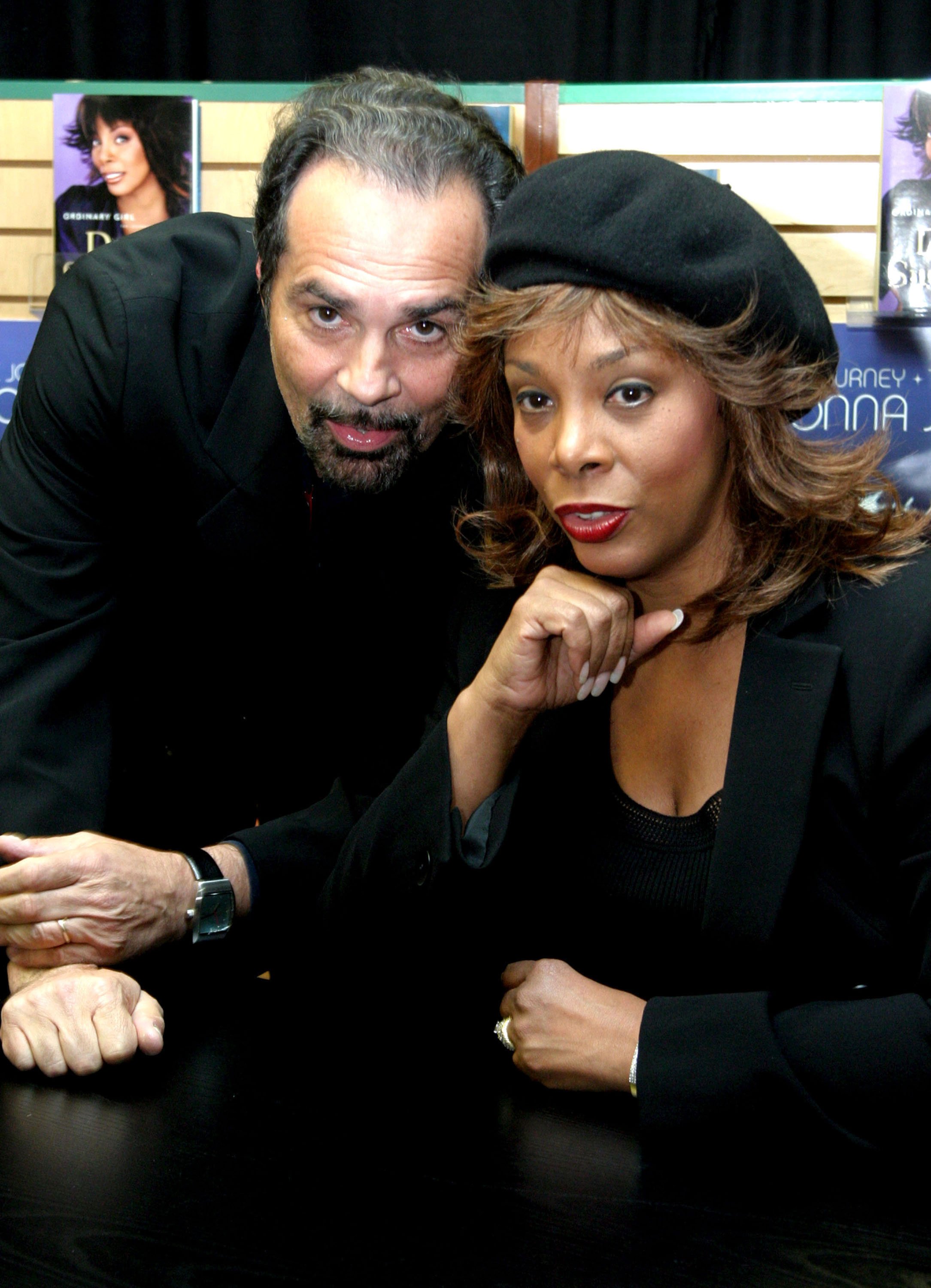 Bruce Sudano and Donna Summer during Donna Summer Signs Copies of Her New Book "Ordinary Girl" and New CD "The Journey" at Barnes and Noble in New York City, New York | Source: Getty Images
Indeed, his relationship with the "Queen of Disco" exceeded an instant connection. It was deep, and they showed love and support to each other. Even after death separated them, the composer had nothing but sweet words to say about the deceased. According to him:
"Donna ughm, was a super amazing person on every level. I just learned so many things from her…super spontaneous, super creative…unlike anybody I've ever known. Compassionate, full of love, and funny as could be."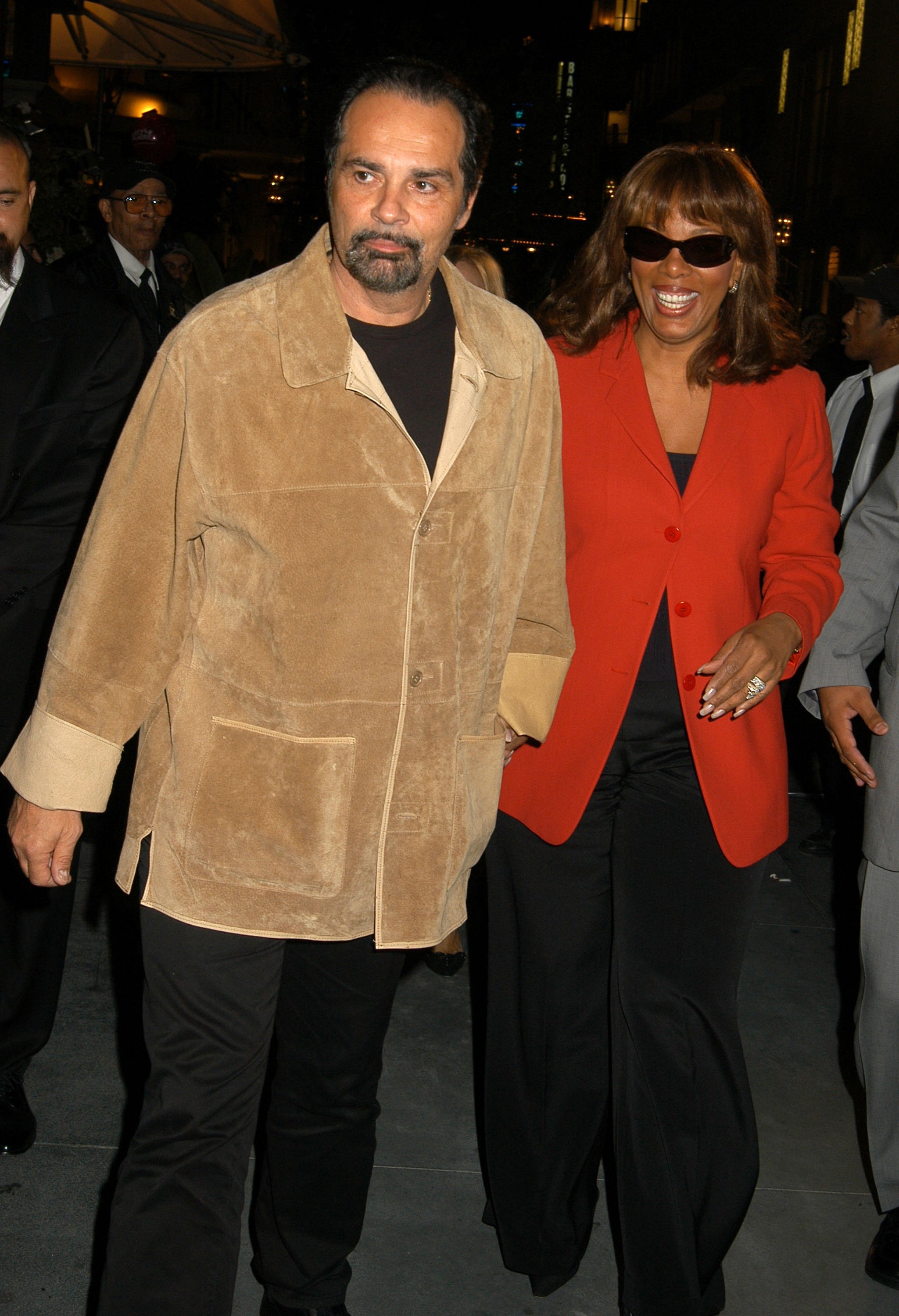 Bruce Sudano and wife Donna Summer during Driven By The Music: The Art Of Donna Summer Opening at The Grove in Los Angeles, California | Source: Getty Images
He mentioned that his wife was always welcoming and generous, adding that even though Summer possessed an intimidating aura whenever she walked into a room, she was humble.
HOW THESE TWO MEGA-CELEBRITIES PARENTED THEIR KIDS
Summer and Sudano were intentional in raising their offspring. They did not allow their status to rob them of a happy childhood, as they always put them first. According to Brooklyn, Summer's second child:
"At the end of the day, we're a family and that was always a highlight and everything else was secondary."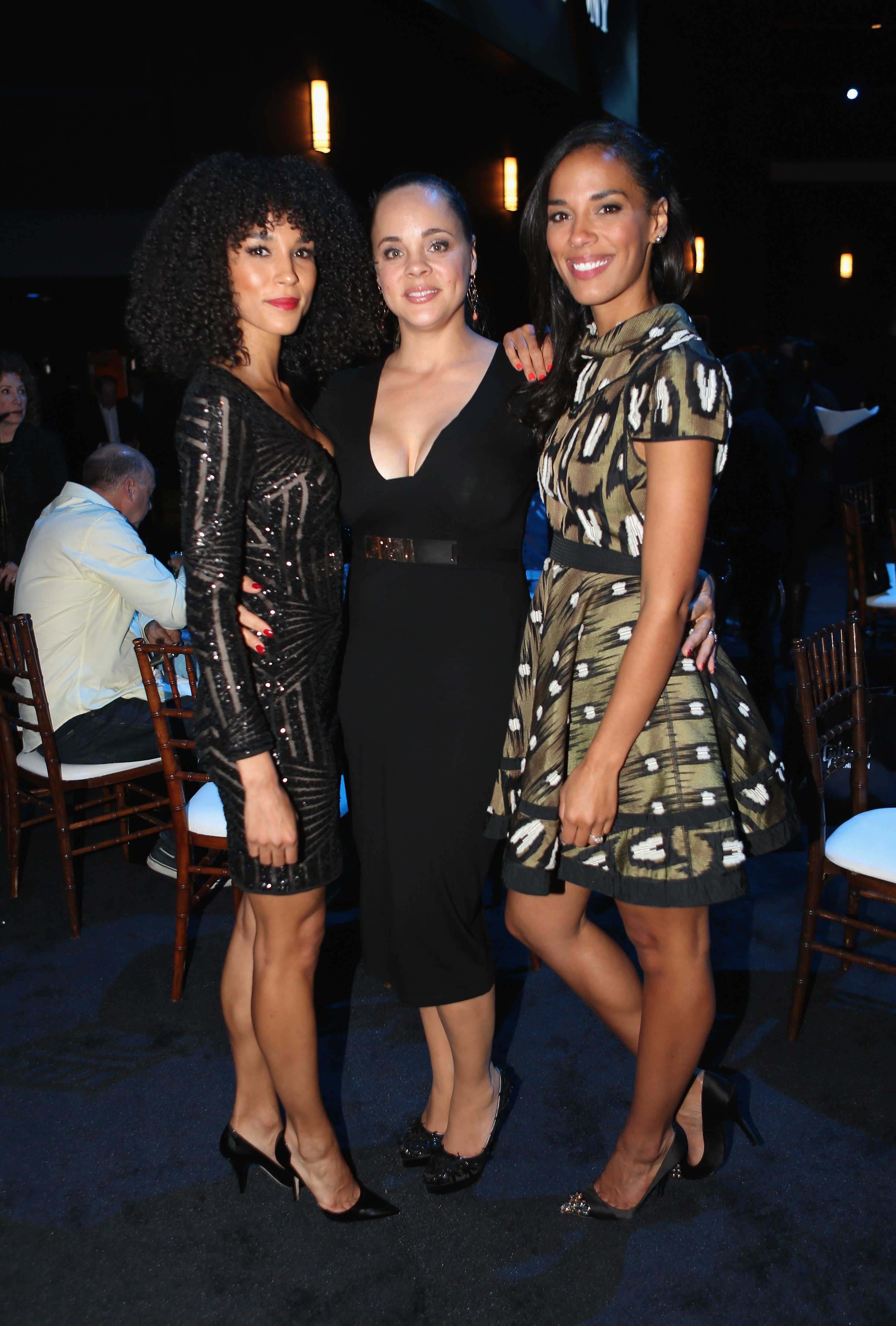 Donna Summer's daughters Brooklyn Sudano, Natalia "Mimi" Dohler and Amanda Sudano attend the 28th Annual Rock and Roll Hall of Fame Induction Ceremony at Nokia Theatre L.A. Live on April 18, 2013 in Los Angeles, California | Source: Getty Images
Despite the heavy workload of moving around and getting busy in the studio, the girls remembered their parents were kind enough to carry them along, not leaving anyone behind. However, it was also a way to teach them valuable lessons like what it felt like to work on productions. Brooklyn mentioned that:
"We were put to work. We had a few summers where we did that. Our parents wanted us to have an understanding of what it was like to put on a production."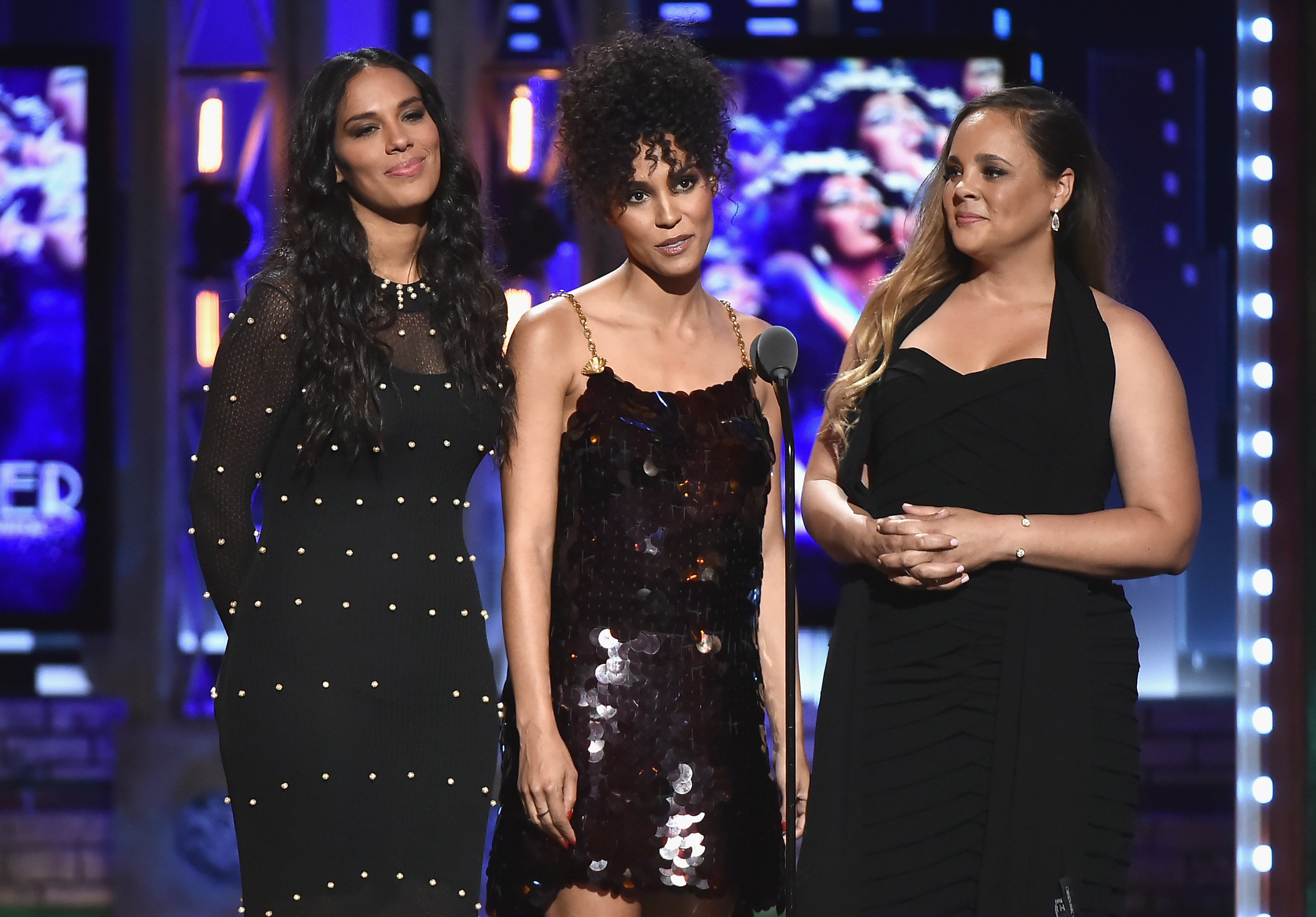 Brooklyn Sudano, Amanda Sudano and Mimi Summer attend the 72nd Annual Tony Awards at Radio City Music Hall on June 10, 2018. | Source: Getty Images
Sadly, Summer died unexpectedly after living a successful life with an outstanding career where she earned awards and recognition worldwide and was surrounded by a loving family made up of an affectionate husband, kids, and siblings.
The "Queen of Disco" was survived by her family after succumbing to cancer in 2012, at age 63. She died at her home in Naples, Fla.
THE LEGACY DONNA SUMMER LEFT BEHIND
Beyond her groundbreaking records and history in the music industry is a legacy that will live forever, and that is her family. Despite being a busy bee, the actress was a hands-on parent who teamed up with Sudano to make an excellent family, including their girls.
In the end, they are making her proud by continuing on a successful path, free of controversies, while applying the lessons learned from their mom.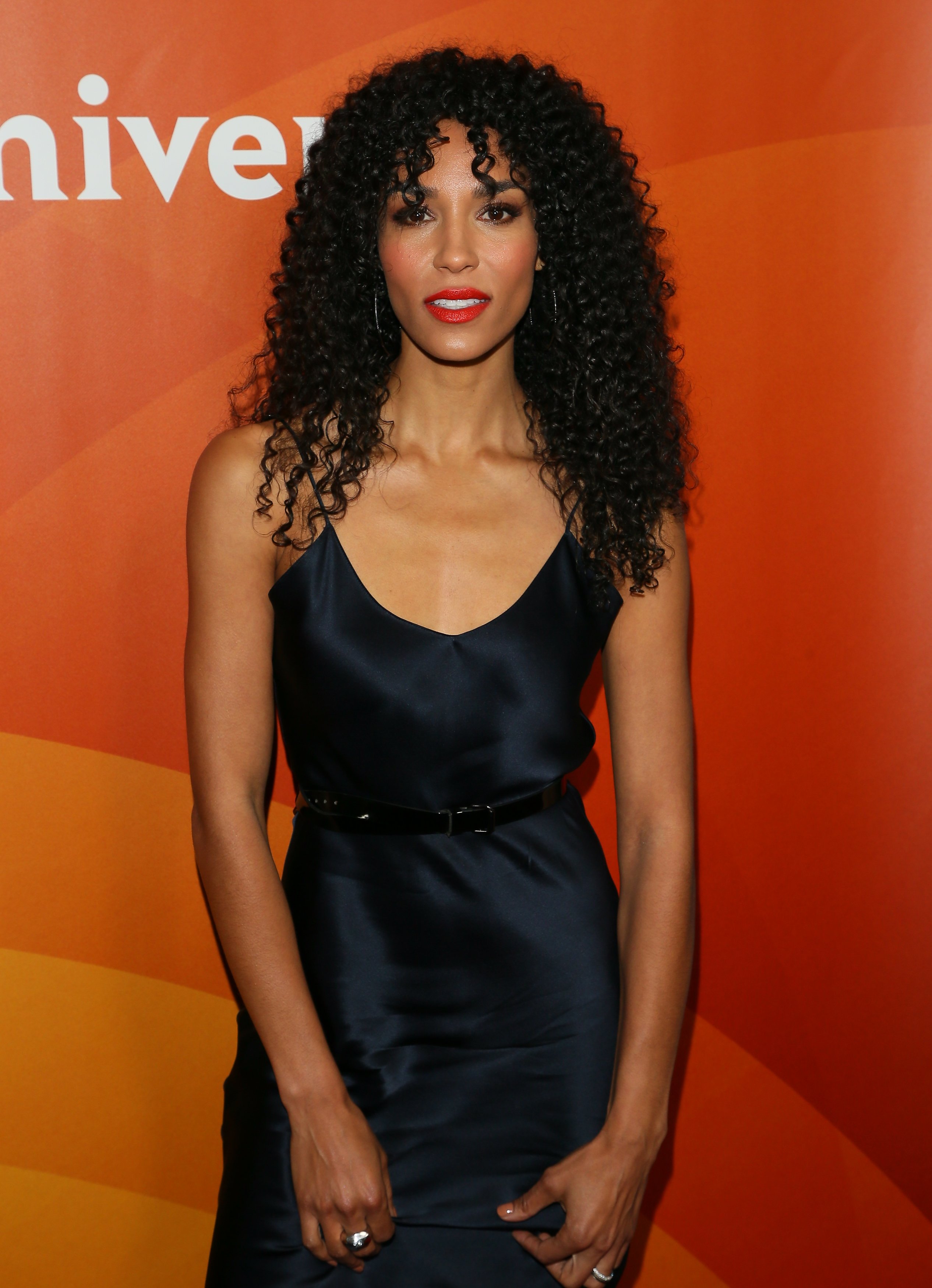 Brooklyn Sudano attends the 2017 NBCUniversal Summer Press Day on March 20, 2017 in Beverly Hills, California | Source: Getty Images
Even though the trio, Mimi, Brooklyn, and Amanda, are on different paths, it is evident the girls have each tapped into the idea of living an impact-filled lifestyle.
Summer's first born, Mimi, born in 1973, a year after her parents' marriage in Germany, works as a jewelry designer. Like her mother, she has been in a loving marriage with Rick Dohler since 1995 and is a proud mother to their two kids.
Her immediate younger sister, Brooklyn, and Sudano's first child with the singer is also a family-oriented woman. Her husband is Mike McGlaflin, with whom she shares a child.
Brooklyn is also a go-getter. Apart from her family, she focuses on her career as an actress and director. Her features include "Cruel Summer," "Taken," and "11.22.63."
The couple's last child, Amanda, was the apple who did not fall too far from the tree. She sings in a Los Angeles-based band called "Johnnyswim" alongside her husband.
The couple has three kids, and they all move around while on tour— similar to what Summer did with her kids. And like her mother, she is conscious of investing time with her children and husband, whom she refers to as "home."
Please fill in your e-mail so we can share with you our top stories!