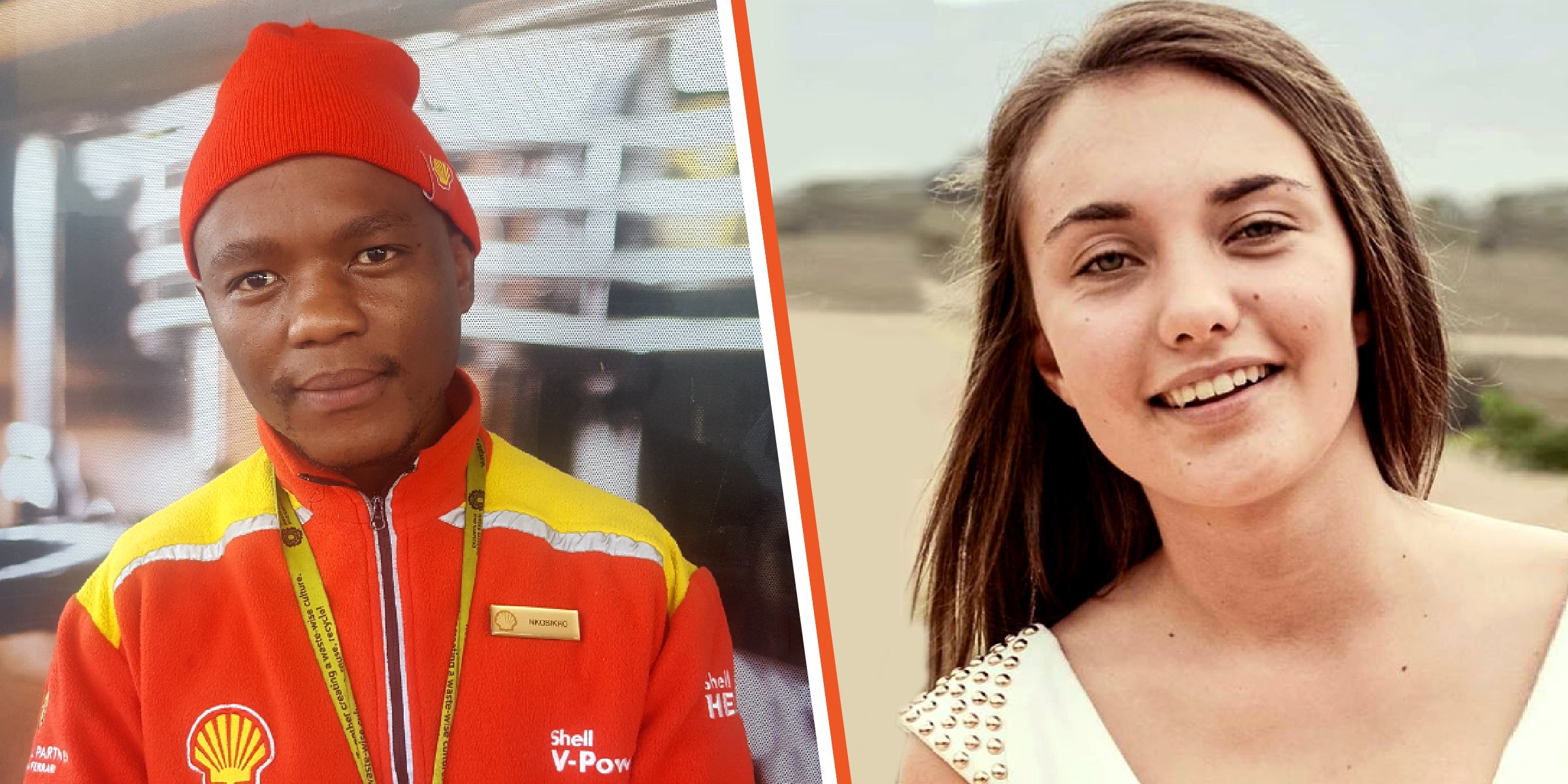 Facebook/monet.vandeventer
Gas Station Worker Pays for a Woman's Fuel, Is Rewarded with Eight Years' Salary
A woman driving alone on a highway in South Africa got stranded when she ran out of fuel and had no money to buy petrol. A kind gas station attendant paid for her fuel, only to receive his eight years' pay as a reward after what she did.
Imagine your car's fuel gauge glaring red at you in the middle of a notorious road. Think about getting stranded on one of your country's notoriously dangerous highways early in the morning. Frightening, right? And the thought would send shivers down the spine of any lonely motorist who has been on route N2 before.
In May 2019, 21-year-old Monet van Deventer was driving home from Somerset West to Gardens in Cape Town at around 7 a.m. When she pulled over at a gas station to fuel her car, she realized that she had forgotten her card.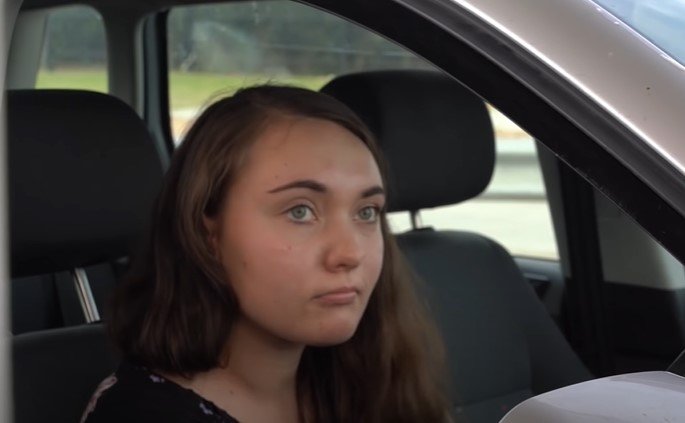 Monet van Deventer | Source: YouTube/News24
Van Deventer didn't have any money, and with no fuel, she was likely stranded alone, fighting her fate in the dangerous part of town. She anxiously looked for her card but in vain.
He had trusted his instincts to help the woman reach home safely and was startled by how she returned his favor.
The woman was worried when Nkosikho Mbele, a gas station worker, stepped up to help her out of the blue. But before she could stop him, he started washing her car. The frightened young woman was doubtful and told him she had no money for the petrol, assuming he would stop attending to her car.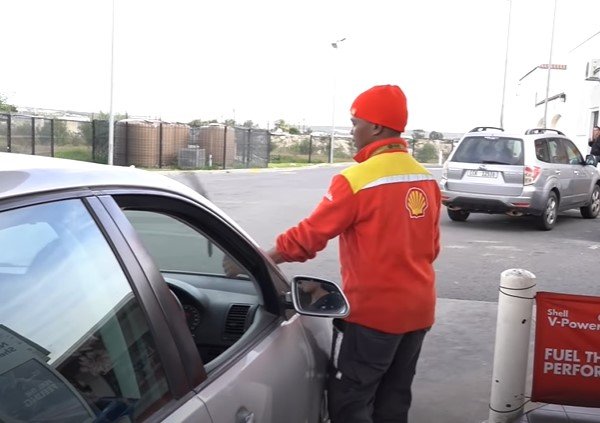 Fuel attendant Nkosikho Mbele | Source: YouTube/News24
STEPPING UP FOR A STRANGER IN NEED
Mbele noticed the red indication on Van Deventer's fuel and was shocked. He was worried and told her that she could not run out of fuel on that route. Mbele grew concerned about whether she would make it. But when Van Deventer said she was not sure, he exclaimed, "let me just do this for you."
The woman hadn't expected that something like this would even happen. But before she could think of a solution, the attendant started pouring the fuel into her car. For a moment, she speculated that the petrol station offered such friendly services to customers.
But then, she was shocked when she saw Mbele stick out his card and pay for her fuel. Worried if he would scam her by asking for her banking or contact details, Van Deventer remained skeptical and scared. But what Mbele told her next left her speechless.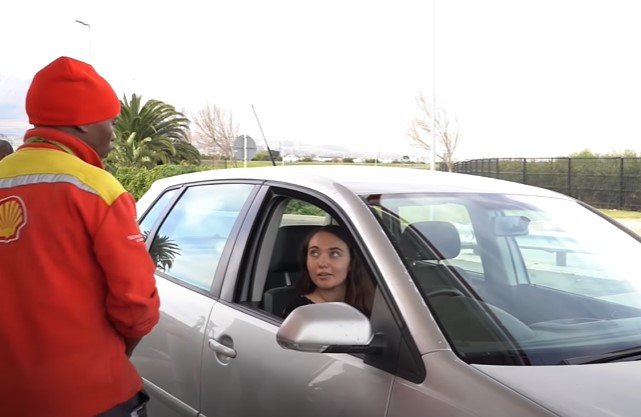 Nkosikho Mbele & Monet van Deventer | Source: YouTube/News24
The gas attendant didn't ask her for any such details. Instead, he just paid for the petrol and told her to drive home safely. The truth finally dawned on Van Deventer when Mbele said he worried she would break down on the highway.
Instead of seeing her stranded in the dreaded part of town, he paid R100 from his pocket to fuel her car. This was no easy money because it was a significant share of his daily earnings from the R1,100 he made weekly.
Mbele was uncertain that he would meet the woman again. But he was determined to help her without second-guessing and blindly did it. But his faith in humanity was restored later that afternoon when Van Deventer returned to the gas station he worked. To his surprise, she arrived with much more than what she owed him.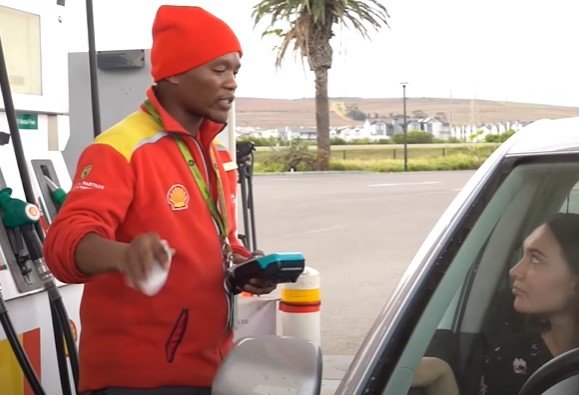 Nkosikho Mbele & Monet van Deventer | Source: YouTube/News24
Van Deventer, who is white, showed up with some chocolates and Mbele's R100. But that wasn't all. In return for his kindness, she shared the heartwarming story on Facebook and set up a crowdfunding campaign as a token of gratitude.
The tale of their chance encounter and Mbele's good deed amassed an overwhelming reaction from people worldwide. His good deed took off on social media, and before long, Mbele was rewarded with funds worth his eight-year salary. Speaking to local news media, he said:
"I was just doing what anyone else would have done, from the heart. I believe there is no black and white and that we are all one people, and I just want to bring people together."
A FORTUNE WORTH EIGHT YEARS' PAY
The 28-year-old father of two recalled the potential dangers on that particular stretch of the national highway. He had trusted his instincts to help the woman reach home safely and was startled by how she returned his favor. He recounted:
"I was just happy to see her drive away knowing she would arrive where she had to get to safely, and I had no idea that I would have my life so blessed in return for what I did."
Shortly, Mbele's kind deed fetched him around R500,000, approximately $31,263. That was nearly his eight years' salary! But what did he plan to do with such a huge chunk of fortune?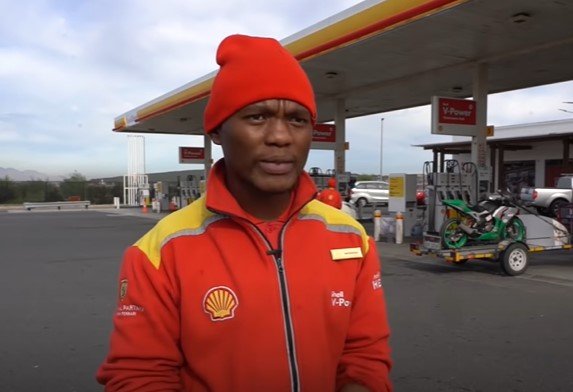 Nkosikho Mbele | Source: YouTube/News24
Mbele said it still felt like a dream and claimed he intended to donate some of it to charity. "I want to help young people and make a difference in their lives, and I have R500,000 to look after my own two children," he said, adding:
"I am going to use the money I have to make the big man up above us all very happy."
Meanwhile, Mbele's bosses at Shell were very proud of him. Chairman Hloniphizwe Mtole personally reached out to him and agreed to donate around half a million Rand to a charity he chose to benefit his motives.
If you were the gas station attendant, would you help the woman pay for her fuel so she does not get stranded on a dangerous highway?
When Mbele learned that Van Deventer's car was out of fuel and that she had no money to pay for it, he paid for her fuel from his money. Would you do the same to help someone in need without expecting them to meet you and return your favor?
How would you return a favor to someone who helped when you desperately needed it?
Although Mbele was uncertain about meeting Van Deventer again, she met him later that afternoon and repaid his money. Also, she set up a crowdfunding campaign that rocketed the fuel attendant's fortune totaling his eight years' income. In what other ways would you repay someone who helped you during difficulty?
Click here to read about how an old lady shared gas with a man rushing to meet his sick mom and got rewarded when the bank called her later.
Please fill in your e-mail so we can share with you our top stories!