Getty Images
Blake Lively on Having Three Kids with Ryan Reynolds: All Are Daughters
Blake Lively and Ryan Reynolds' kids have changed their lives in many ways, and although parenting may get complicated, they are happy with their three beautiful girls.
Blake Lively and Ryan Reynolds are among Hollywood's most adored couples, not only because of their profound love for each other but also their sense of humor that makes the relationship fun.
The couple was recently spotted on a date to Taylor Swift's "All Too Well: The Short Film" in New York, where they left hand-in-hand.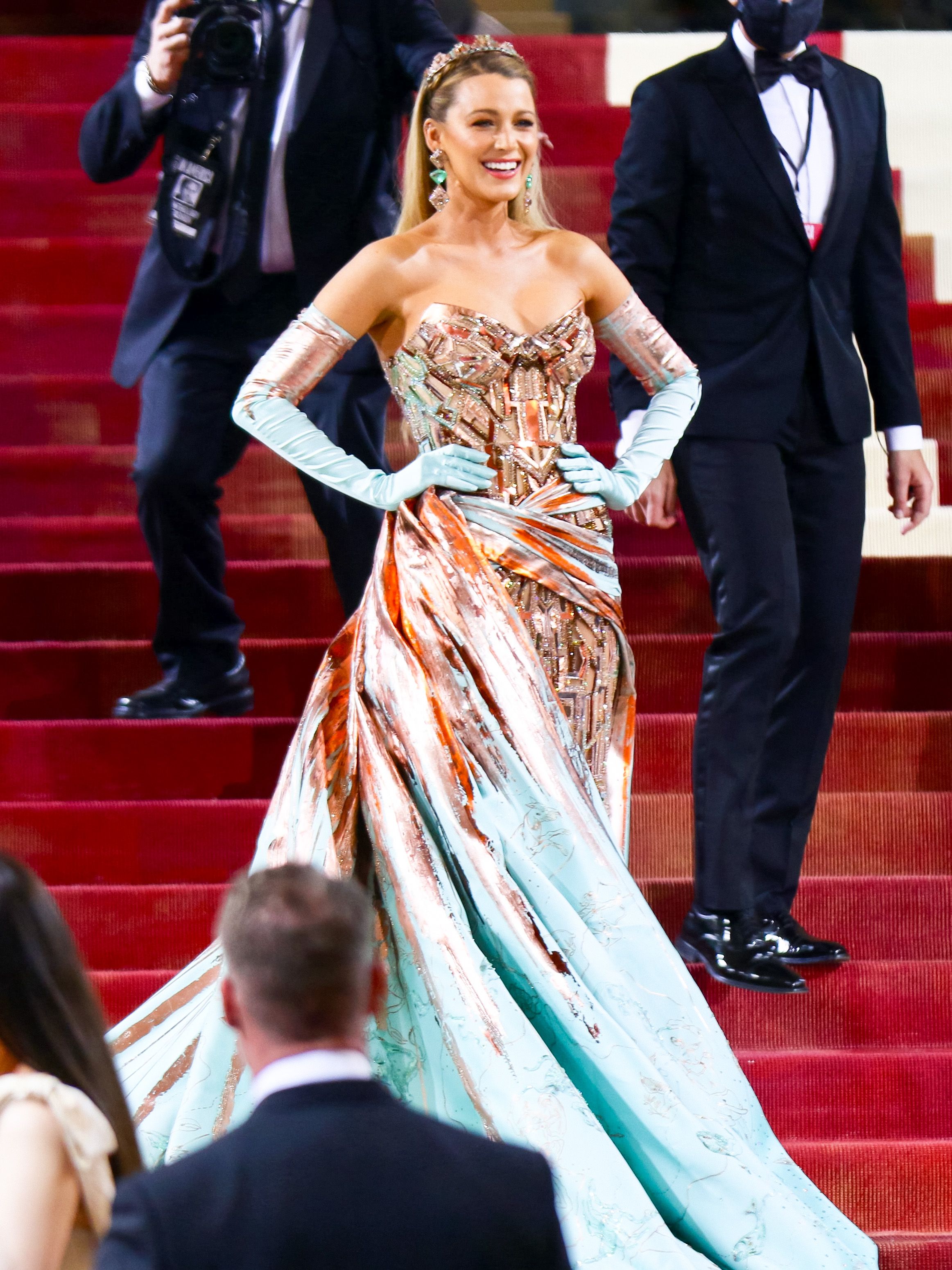 Blake Lively during the 2022 Met Gala Celebrating "In America: An Anthology of Fashion" at The Metropolitan Museum of Art on May 02, 2022 in New York City. | Source: Getty Images
The "Gossip Girl" alum looked stunning in a white sundress with her long blonde tresses in curls, while her husband donned a black button-down shirt, straight-leg pants, and white sneakers.
BLAKE LIVELY AND RYAN REYNOLDS HAVE THREE KIDS
While it may not look like it, Lively and Reynolds are already parents to three daughters: James, named after the actor's father, Inez, and Betty. According to the couple, all of their kids are special in their own way. Lively said, as told by Us Weekly:
"Our oldest is loving on [our newborn], and she's very maternal, and our middle daughter just keeps away from her."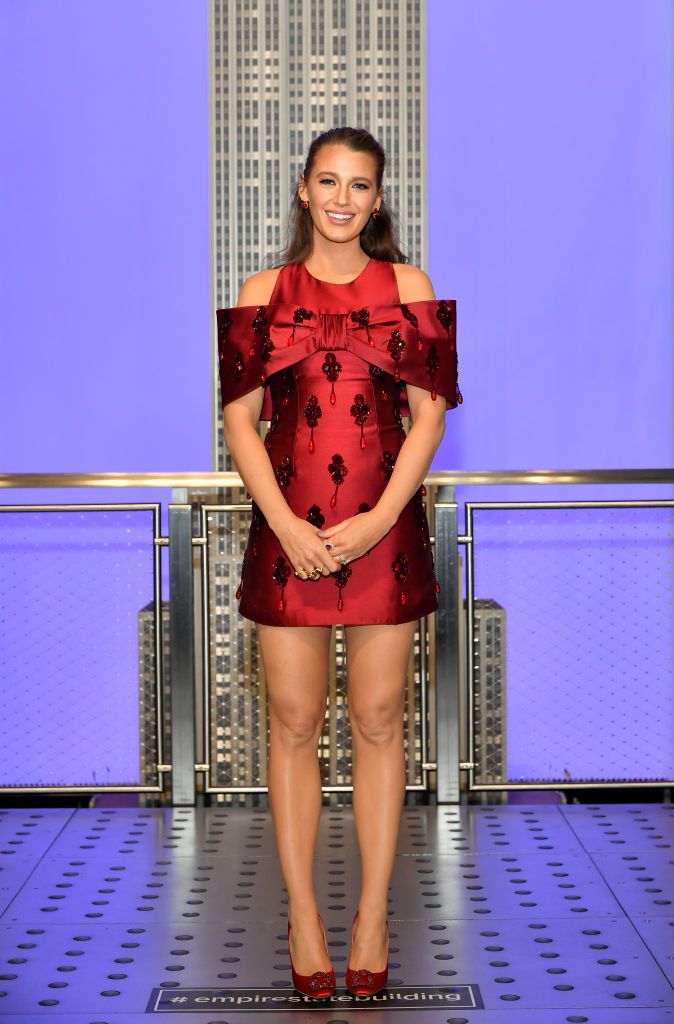 Blake Lively during the return of UK travelers to New York with British Airways and NYC & Company at The Empire State Building on November 08, 2021 in New York City. | Source: Getty Images
Becoming a parent is undoubtedly one of life's greatest gifts for the actress. Admittedly, it does not get any easier, but the learnings increase with each child that comes.
"Once I had children, that just became even more profound because my time was even more precious," Lively said about having authorship. "I just think that growing up, having kids, all of those things made me feel like I only want to do things where I can have really meaningful collaborations and have authorship."
While Lively and Reynolds are both still active in their acting careers, the pair also ventured into other businesses. However, leaving the house to work became more challenging as time passed.
According to the "Deadpool" star, stepping out is more difficult when their kids begin to ask, "Where are you going?" "When are you coming home?" and "Why are you leaving me?"
ARE RYAN REYNOLDS AND BLAKE LIVELY DONE HAVING KIDS?
While the couple never admitted that they were done having children, Reynolds did engage in a conversation with Nick Cannon about having more children.
In a separate interview, he revealed that parenthood was much easier with his wife by his side. "Blake runs the show," he said and joked that he would never let the actress visit her family and leave the kids alone with him.
Kidding aside, the "Free Guy" actor is a family man who puts his children's needs above all else. Although much of his humor on Twitter is about the challenging side of being a father, his devotion to his family speaks volumes.
In fact, during a guest appearance on "Late Night with Seth Meyers," Reynolds urged other dads to help to do the dirty work, such as changing diapers, because such a task is never too big for his family.
Please fill in your e-mail so we can share with you our top stories!