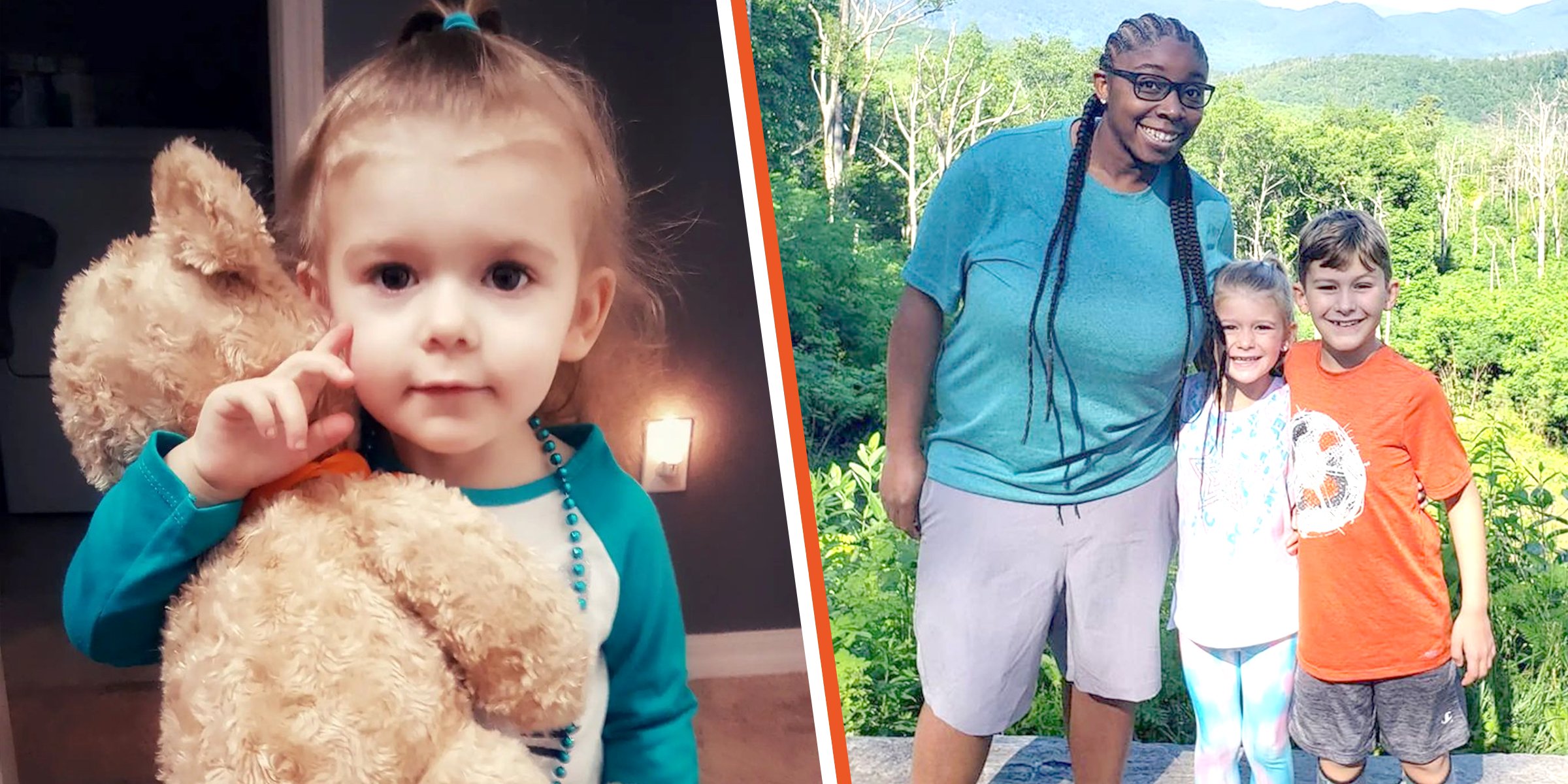 instagram.com/moma_all_day
Little Girl Asks Foster Mom How She Can Become Black like Her
One woman never knew that the decision to look after a friend's children would set her life on a new course, but it did. She became a foster parent and helped kids reunite with their families. However, there was a surprising twist waiting for her in the future.
Parenting comes with various challenges, but moms and dads aren't always willing to make the sacrifices needed for their kids. Foster homes provide a safe place for many children while they wait to be reconciled with loving families.
One woman didn't dream about becoming a foster parent, but when she was 28 years old, she found herself looking after two boys. Years down the line, she had two new kids in her care, and they changed her life forever.
SHE SIGNED UP TO BE A FOSTER PARENT
When Ashley Dorsey's best friend needed someone to look after her six and ten-year-old sons, she didn't hesitate to help. She welcomed Shadow and Sidekick and became a full-time parent instantly.
She shared that after three months, she was terrified they would end up in foster care. Dorsey educated herself to become an official foster parent and enrolled in foster parenting classes.
Dorsey learned that the goal of fostering was reuniting the kids with their biological parents and restoring the family. She agreed to these terms and was ready to receive any needy child under ten, regardless of gender or race.
SHE RECEIVED A LIFE-ALTERING MESSAGE
While Shadow and Sidekick eventually returned home to their birth mom, Dorsey's journey in the foster care system had already begun. In 2017, she received a life-changing text—a two-year-old girl needed a temporary home.
Sleeping Beauty was curious about why Dorsey had a different appearance from her. Thankfully, she had the perfect answer for the little girl.
Dorsey received the bundle of joy and immediately nicknamed her Sleeping Beauty. It was a challenging adjustment for both parties, but Dorsey bonded with her new foster child while watching a movie. She recalled:
"I put on a movie and she started to talk. She talked – she talked a lot and didn't stop. She was sweet, she was beautiful, she was Sleeping Beauty."
THEY MIGHT BE REUNITED WITH THEIR FAMILY
Dorsey read Sleeping Beauty's file and discovered she had two brothers. She asked if they could join their family, and soon after, the two boys, the Boss, 5, and Big Z, 10, arrived at her front door.
The trio had weekly visits with their biological parents, and it seemed like they would soon become a family again. Dorsey was excited and expressed:
"The idea that these babies could go home soon made me happy for [them]."
However, the parents eventually stopped attending meetings and taking the required steps to retain their parental rights. Big Z was upset by the development and didn't connect with his siblings.
THE KIDS FACED VARIOUS STRUGGLES
Plans were made for Big Z to live with his grandmother, and the move was best for him. However, the Boss became aggressive and impulsive because of his parent's absence. He threw tantrums regularly and needed therapy. Dorsey stated:
"He would have these outbursts that would last for hours, and most of his anger was directed at his little sister."
Sleeping Beauty also struggled with attachment issues and always wanted to be around Dorsey.
A CHALLENGING JOURNEY TOWARD ADOPTION
Toward the end of 2017, the courts decided to terminate the rights of the parents. Sleeping Beauty and the Boss were put up for adoption, and it was a significant moment for Dorsey. She said:
"I remember having a conversation with the Boss about him being adopted. He was not happy and he cried and screamed and told me he didn't want to be adopted by me and he wanted to go with his parents."
Dorsey said she didn't know how to explain that his parents had lost their rights and faced difficult questions from her youngest adopted child.
ANSWERING A TOUGH QUESTION
Sleeping Beauty was curious about why Dorsey had a different appearance from her. Thankfully, she had the perfect answer for the little girl. Dorsey shared:
"Sleeping Beauty was trying to understand how she could become black like me. She would often ask how come I'm this color and you're brown and I would always respond that this is how God made us."
TAKING A BREAK FROM FOSTERING
Over time, the Boss had a change of heart, and he started to accept his pending adoption. It was a long process, but gaining a parent who loved him was better than having no parent at all.
In June 2018, the kids were officially adopted, and Dorsey took time off from fostering to focus on her son and daughter. The proud mom knew permanency was crucial for her kids and wanted to show them she wasn't going anywhere.
In 2019, Dorsey received a phone call from an unknown number. She became worried and nervous as the caller inquired about her kids. She asked them about the purpose of their call, and the answer left her speechless. She revealed:
"My mouth flew open. I didn't know what to say and I didn't know what to do. I was in shock."
The caller told Dorsey that a baby had been born. She was the Boss and Sleeping Beauty's biological sister, and they wanted to place the infant in her care. She was happy to welcome the baby but felt scared because she had never looked after a newborn. Dorsey expressed:
"Just when I thought my foster adoption journey was done, God had a different plan for me."
THE FAMILY GAINED A NEW MEMBER
The growing family clicked instantly, and the Boss and Sleeping Beauty reacted surprisingly. They were used to foster children coming in and out of their house, but this time things were different, and they were delighted. The Boss said:
"Momma, can this one stay?"
And his wish was granted. Dorsey's decision to open her heart and home changed countless lives, impacting her journey for the better. There were many uphills and struggles, but she said she wouldn't change anything.
What do you think about her brave and selfless decision to foster and adopt? Click here for another story about a black child adopted by white parents. He had the perfect reply when someone asked him why he looked different from his mom and dad.
Please fill in your e-mail so we can share with you our top stories!