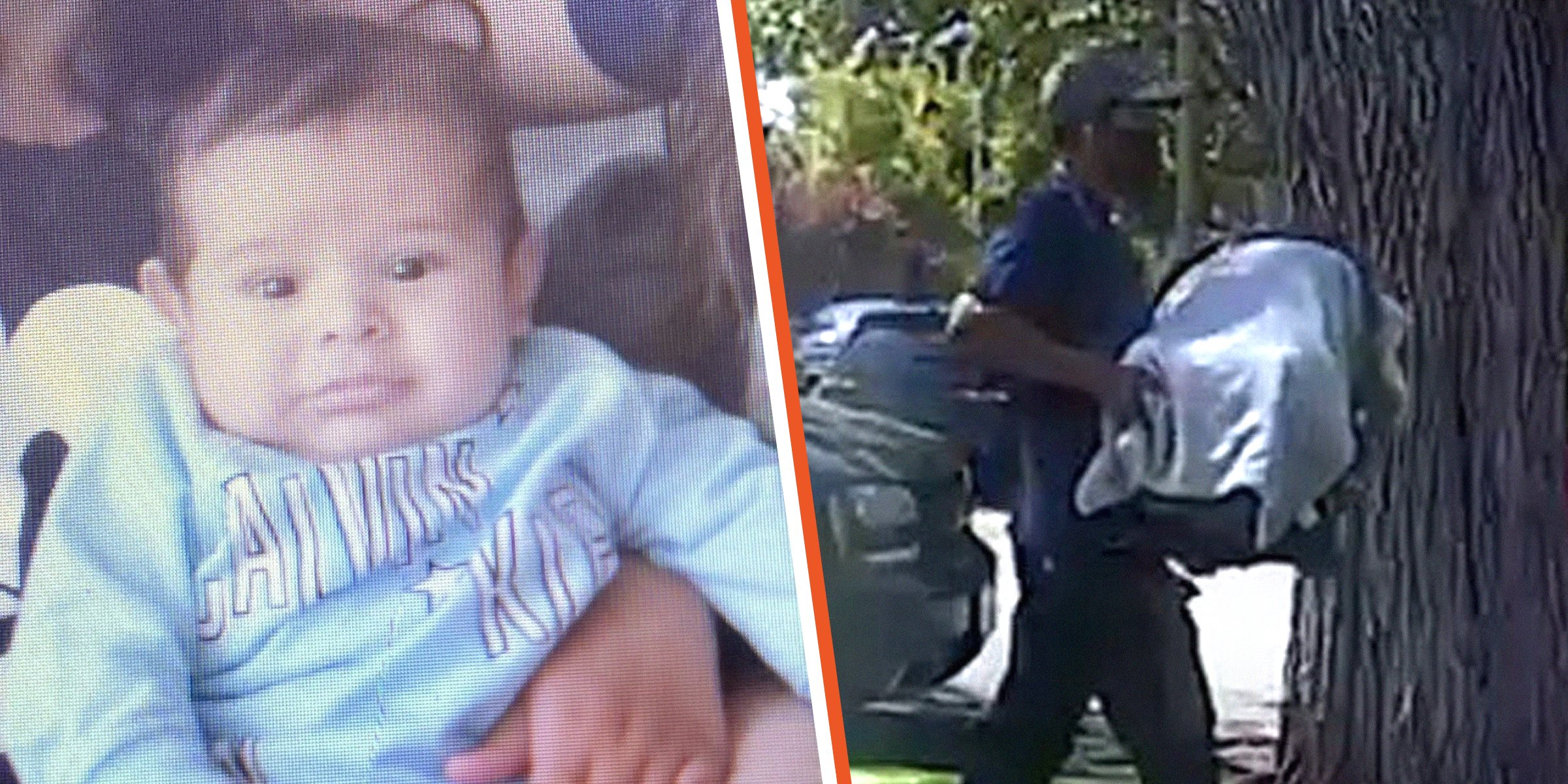 twitter.com/SJPD_PIO
Grandma Leaves 3-Month-Old Baby inside to Unload Groceries, Returns to Find Him Missing
When a grandmother returned from the store with her beloved grandson, she left him inside their flat while collecting their groceries from the car. Within a few minutes, something unthinkable happened, leaving her terrified.
Parents have to watch over their children constantly to ensure their safety. Various dangers pose a threat, and protecting them from the world's evils isn't always possible.
One granny experienced something no family wants to endure—her three-month-old grandson went missing. She couldn't believe what had happened and feared the worst.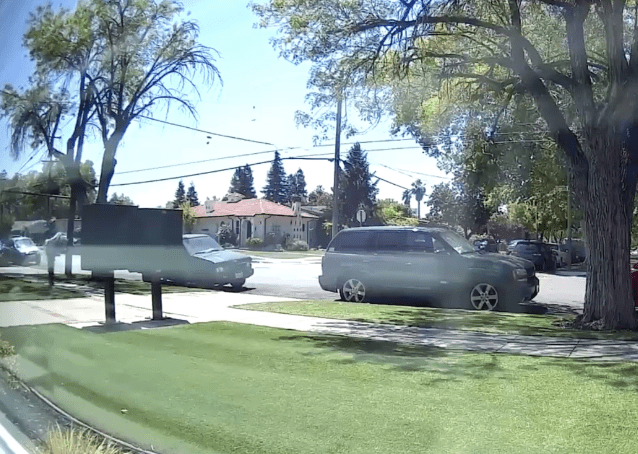 Cars parked on a street in San Jose, California. | Source: twitter.com/SJPD_PIO
A routine shopping trip ended in horror for one grandmother in 2022. She was watching her grandson while his mom was at work and left him inside their home for about two minutes.
The grandmother retrieved their purchased items from outside and believed baby Brandon Cuellar was safe. However, when she returned to the apartment, she soon realized she was wrong.
Cuellar was missing, and the grandmother knew something terrible had happened to him. San Jose police spokesman Sgt. Christian Camarillo shared:
"In that short amount of time, someone entered the apartment"
A MAN WAS SPOTTED WITH A BABY CARRIER
The infant was taken from his home in San Jose, California, and authorities immediately started their search. The video footage revealed a man carrying a baby carrier covered with a white blanket.
Baby Cuellar's grandmother was taken advantage of, and her experience proved that it isn't possible to trust everyone.
The FBI went door-to-door in search of the missing child and hoped to find witnesses that could assist their mission. On social media, they also sent out a call for help and encouraged citizens to be vigilant.
A MOTHER'S WORST NIGHTMARE
Carolina Ayala was devastated when she heard her baby was missing and fell to the floor, not sure how to react to the shocking news. It was like living in a nightmare, and the mother said:
"Very emotional. I felt like my soul came back into my body. When I found out that my son was missing, I felt like half of my heart had left with him. I felt like I died (sic)."
SOMEONE SAW A SUSPICIOUS VAN
A woman named Gloria spotted a van with a baby carrier inside and contacted authorities. The employee at a nearby nursing home found the car suspicious, and to her surprise, the missing infant was located inside—he was unharmed.
She was thrilled to have helped and was the reason the child was found in less than 24 hours. The attentive woman stated:
"My jaw dropped. My heart dropped. Everything dropped. I was glad we were able to find the baby."
Gloria's employer was overwhelmed but proud of her for playing a part and saving the day. He shared:
"Words can't even describe how proud I am. I'm especially proud that the family gets their baby back."
THE FAMILY KNEW THE SUSPECTS
Three suspects, 28-year-old Jose Roman Portillo, 43-year-old Yesenia Guadalupe Ramirez, and 37-year-old Baldomeo Sandoval, were taken into custody. Ayala knew two of the perpetrators. Of their motive for the crime, she said:
"I can't tell you why, because I don't even know. But there was a connection between two of the people. We know them."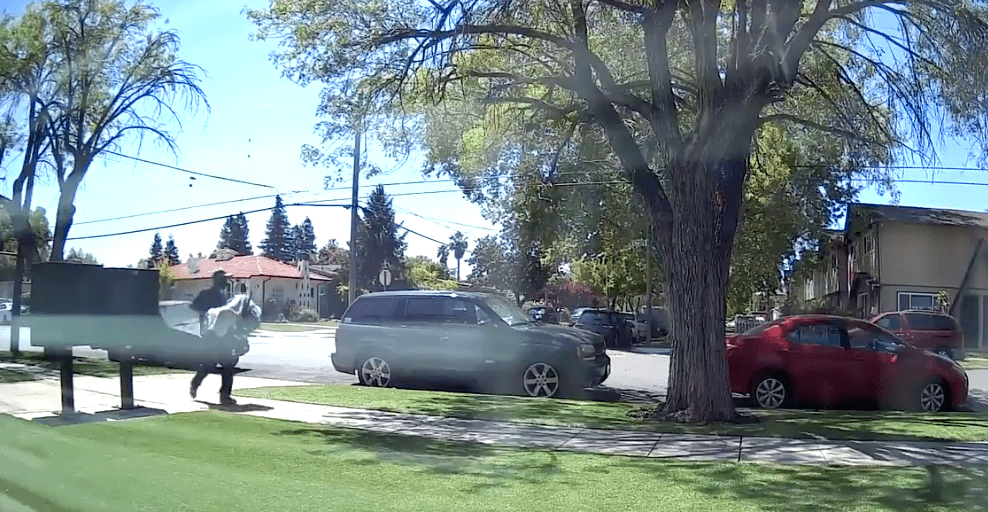 A man walking on a street in San Jose, California. | Source: twitter.com/SJPD_PIO
A WOMAN WAS OBSESSED WITH THE BABY
The only female suspect was purportedly obsessed with the infant. She is believed to have shown interest in him after meeting the child's grandmother at church.
Ramirez told the grandmother to go to Walmart with her to get supplies for the child. The other suspects were ready to kidnap the baby when the grandmother returned home. SJPD Sgt. Christian Camarillo shared:
"These people — a coordinated effort- planned and took baby Brandon. Grandma did the right thing. They went shopping. She took the baby inside before anything."
Authorities didn't have a reason to believe the grandmother was involved in the kidnapping. Camarillo added: "She was not privy — she was not aware of this plan."
SHE HOPED NO OTHER PARENT WOULD EXPERIENCE A SIMILAR FATE
After discovering her child was safe, the mother shared her feelings and expressed: "When they told me my baby had been rescued, I felt like life went back in me. It was wonderful." Ayala also added:
"It was something I lived through and I don't even know how to tell you, but it was really difficult. I hope no other mother goes through this. I pray to God that this won't happen again in my life or with my kids."
THE SUSPECTS FACED VARIOUS CHARGES
The baby's mom wanted justice to prevail for the sake of her son. The potential perpetrators faced charges of kidnapping, conspiracy to commit kidnapping, child abduction, and home invasion.
Baby Cuellar's grandmother was taken advantage of, and her experience proved that it isn't possible to trust everyone. Hopefully, their story will encourage others to take extra precautions and be vigilant when caring for kids.
Click here for another story about a woman who briefly stepped away from her shopping cart and experienced something terrible—a stranger grabbed the cart and her child.
Please fill in your e-mail so we can share with you our top stories!