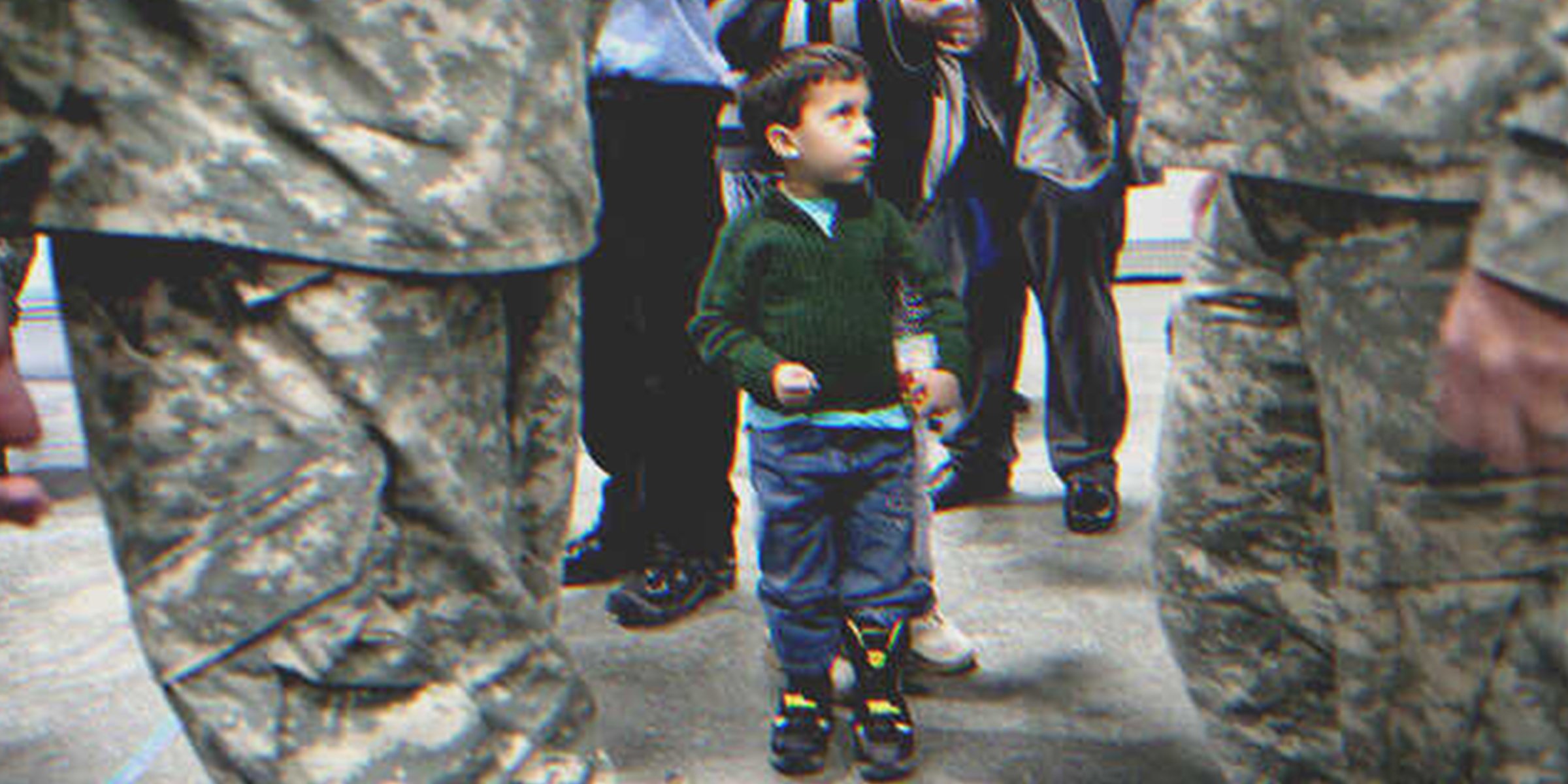 Flickr / The U.S. Army
Soldier's Little Son Asks Military Stranger to Pass Pie to Dad, Next Day Gets a Box in Return – Story of the Day
A little boy who asked a military stranger to pass a box of pie to his dad in the army got the shock of his life when he saw a life-size box on his doorstep the next day.
Little Tom was getting ready for school on a pleasant Monday morning. Since the campus was within walking distance, Tom usually went on foot. That morning, as he was just about to leave, he looked up at his mom, sobbing. "Mama, will daddy come home for Christmas?" he asked.
Tom's dad, Simpson, was serving in the military. Wearing the camouflaged uniform had been their family tradition. Before Simpson, his dad and grandad had served in the military too.
Although his mom, Alice, comforted him, saying his dad would be there for the holidays, Tom was upset. He kissed her goodbye with a heavy heart and hopped onto the street, looking around in tears. Just then, he came across a soldier on the road. Little Tom had an idea and called out to the stranger...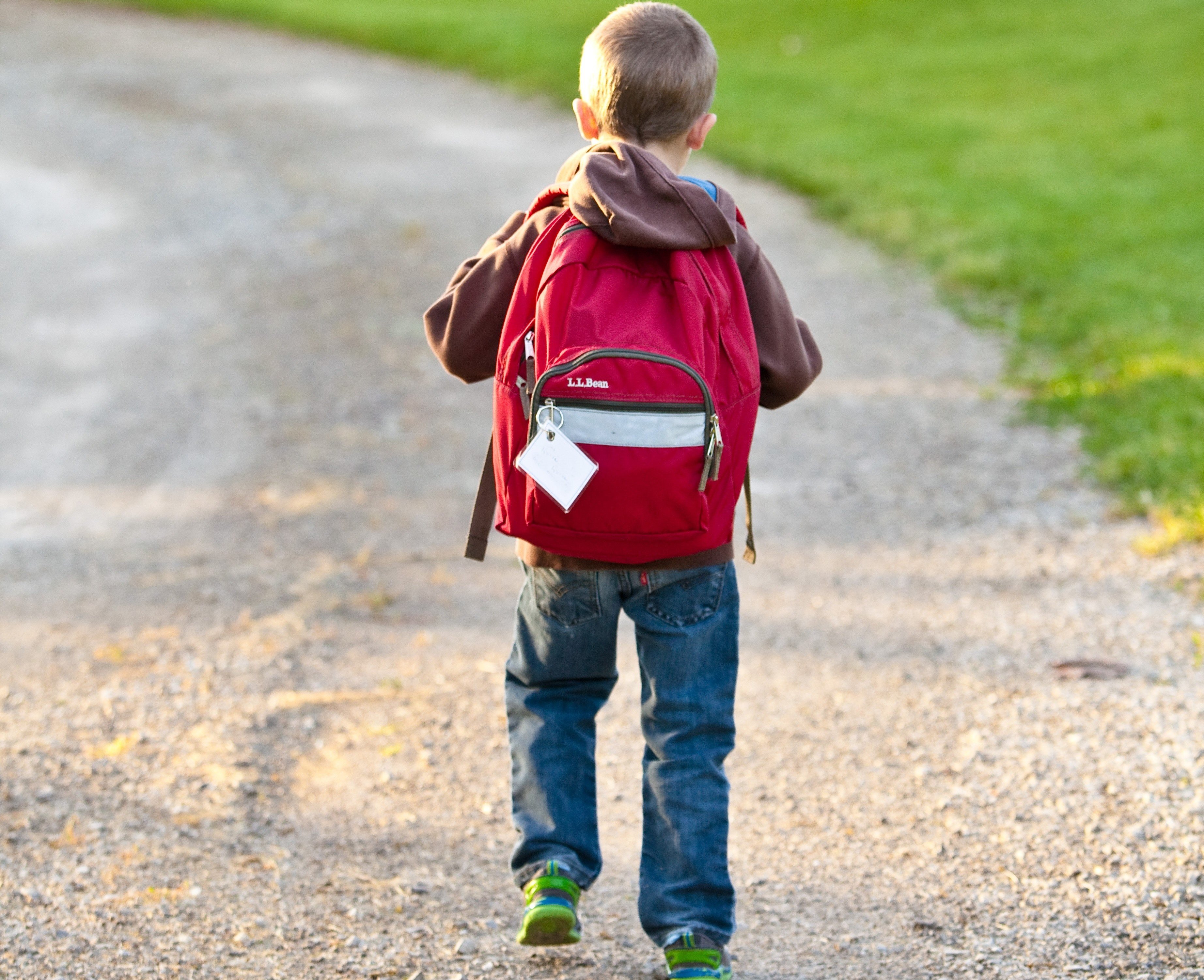 Little Tom was sobbing on his way to school when he chanced upon a military stranger. | Source: Pexels
"Mr. Alec Lucas! Is that your name?" Tom hesitantly said after reading the name on the soldier's badge. "May I ask you for a small favor? Please don't say no...."
A life-size box stood at the doorstep...Curious, Tom flipped the carton cover and fell back in shock.
Colonel Lucas wondered what the boy was about to ask him. He'd previously come across naughty little kids who asked him money for candies. He thought Tom was about to ask just that, so he slid his hand into his pocket to take a few pennies. But the boy chimed in with an unusual request.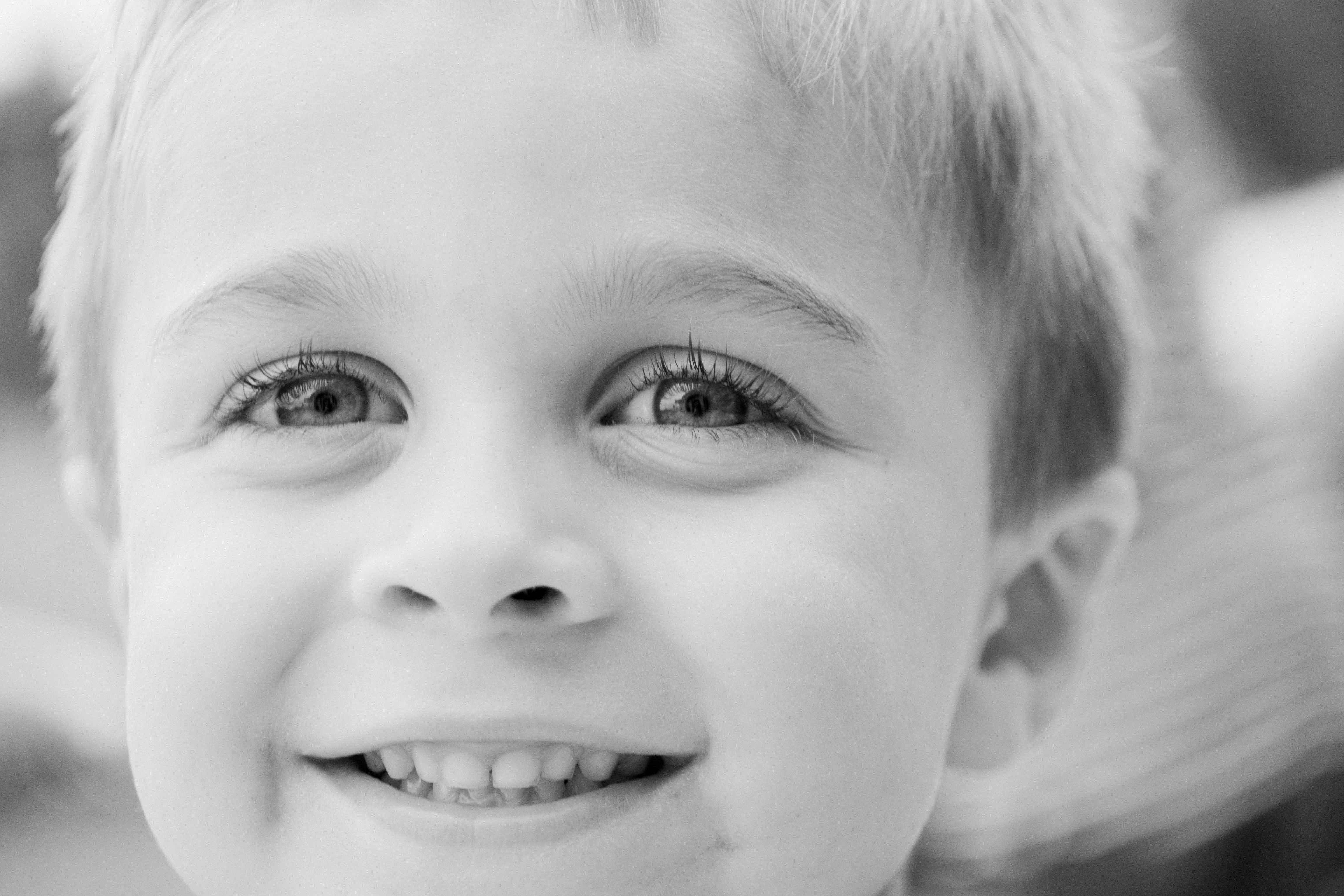 Colonel Lucas was shocked when the little boy came up with an unusual request. | Source: Pexels
"Do you know my dad, Simpson Keller?" little Tom asked a confused Lucas. "He is in the military and...and he hasn't come home yet...."
Lucas had no idea what the kid was talking about. "Wait a minute...what do you want? Can you make it quick because I'm already getting late?" he said.
Tom was nervous. He again asked the soldier if he knew his dad. Lucas recalled for a while, saying, "Er...Sorry, son! I don't know anyone by the name of Simpson Keller...."
The boy's eyes gushed with tears. He looked painfully at Lucas. "Oh well...It's been a really long time since I've seen my daddy," he sobbed. "...And he promised me he'll be here for Christmas...He told me this April."
Lucas felt sorry for the boy. It was already November end, and it didn't add up to him that Simpson hadn't reached out to his family for almost half a year.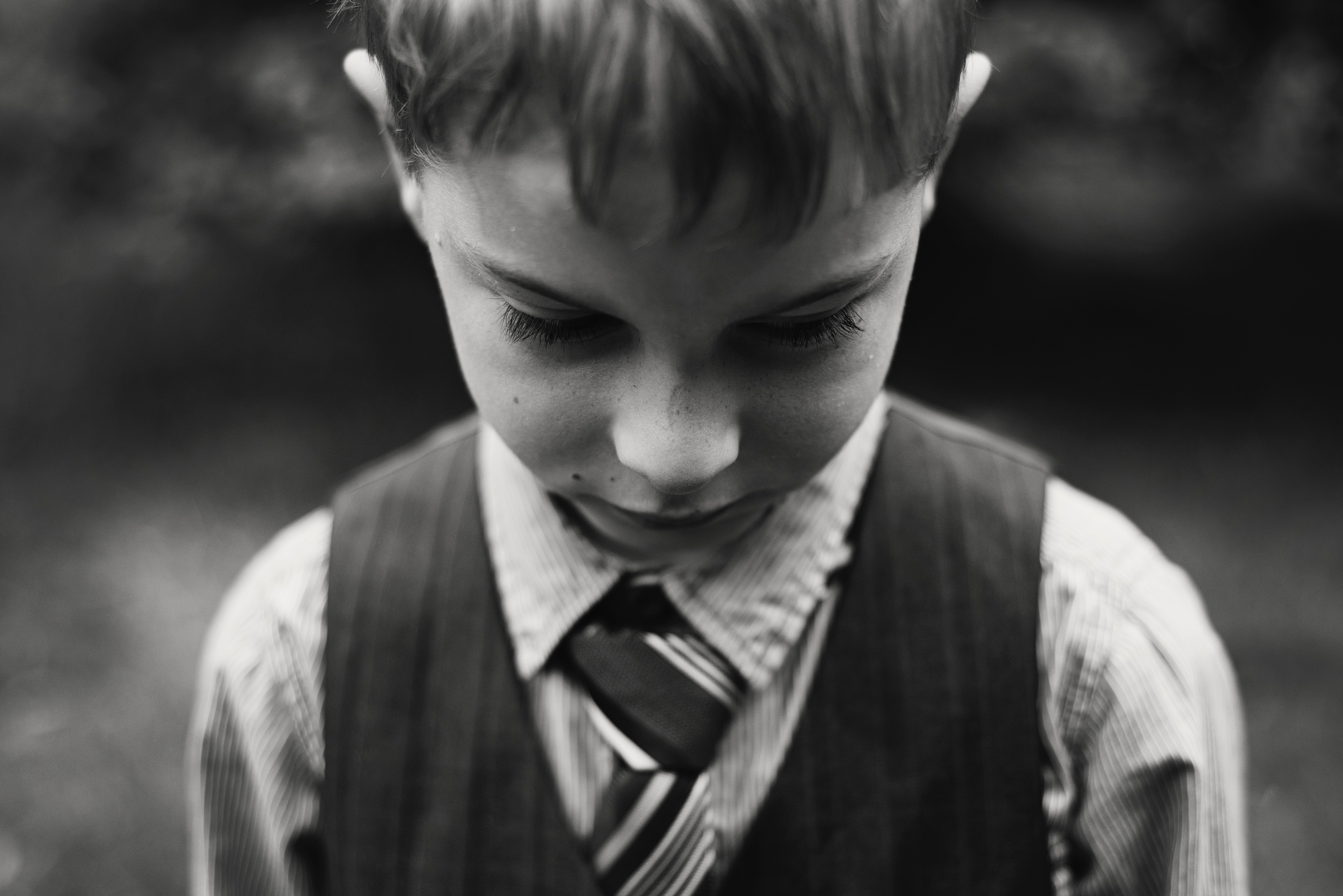 Tom was visibly upset when Colonel Lucas told him that he didn't know his father. | Source: Pexels
While the soldier was drowning in thoughts about the whole thing, Tom took off his backpack and began looking for something inside. A little later, he took out a lunch box and gave it to Lucas.
"Can you please find my daddy and give this apple pie to him? He always tells me it's good for health, and I want him to be healthy too so he can come for the holidays."
The little boy's innocent plea struck Lucas's heart like a million soft flowers. He couldn't say no to him. But the only question that hounded him was about Simpson's whereabouts. Tom didn't have a picture of his dad to offer for identification. Confused and helpless, the soldier took the lunch box from the boy and left smiling.
"Please give it to my dad, alright?" the boy shouted from behind. Lucas turned back and said, smiling, "I PROMISE!"
But on the way to his base, the soldier was upset. "Who is this Simpson Keller? Does he belong to this unit?" he mumbled.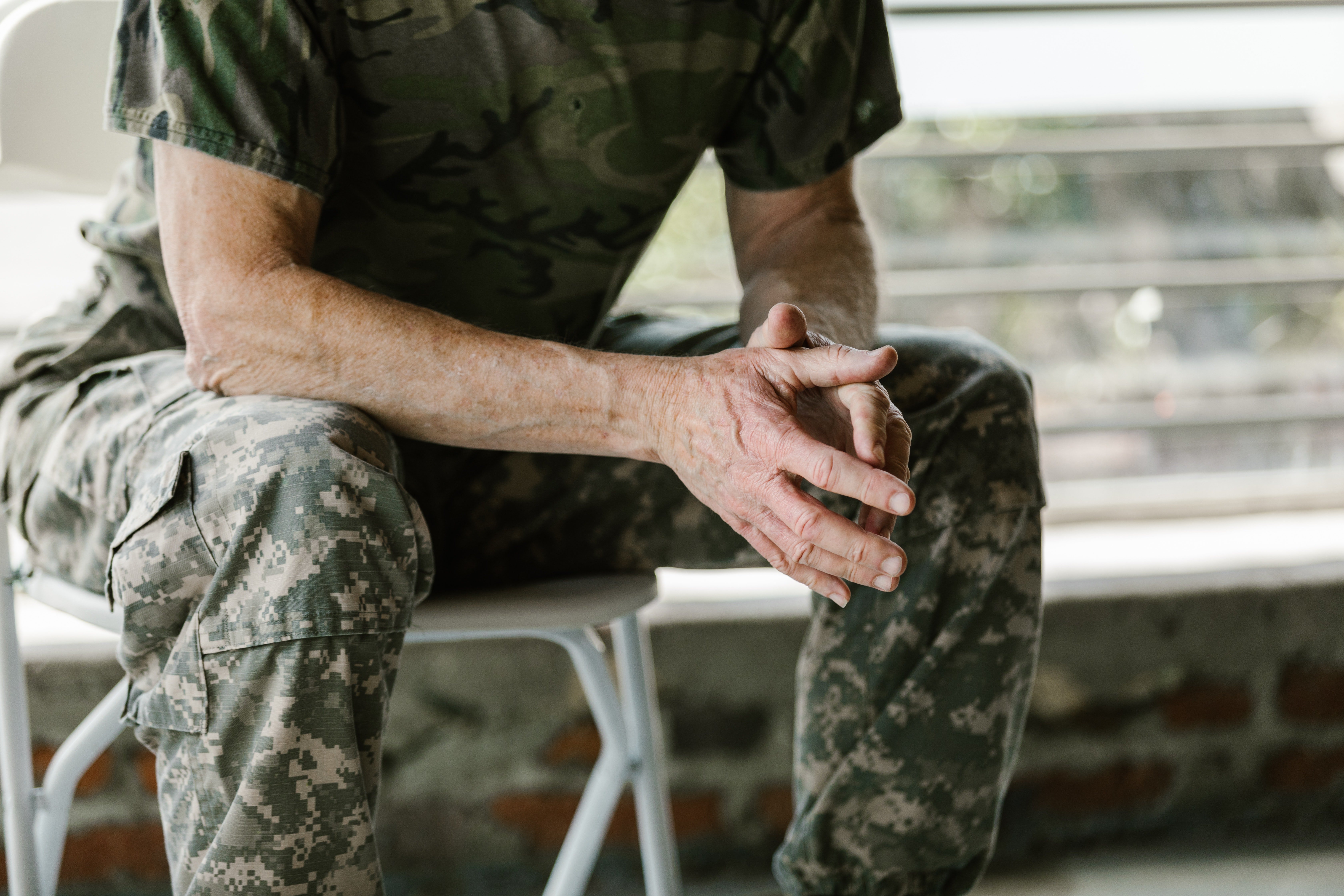 Colonel Lucas was upset. | Source: Pexels
Lucas went to his tent in the base and sat down for a while, staring at the lunch box. He flipped it and found the name "Thomas Keller" on it.
"This must be the boy's name!" Lucas exclaimed. He checked the soldiers' records to see if there was any "Simpson Keller" in them, but he found none. "But the kid said his dad is in the military... I need to find out," Lucas said.
Just then, something struck. The soldier remembered the two other bases in town that belonged to the same unit. He quickly reached out to the higher officials to find out.
"Yes, the name is Simpson Keller...Can you please find out if he's there? His son's name is Thomas Keller," Lucas said.
Around two hours later, he got a call from one of the units. "Colonel Lucas! Yes, our unit has a Simpson Keller, and his son's name is Thomas Keller!"
Lucas was thrilled. He immediately drove to the unit and met his fellow soldier. But after talking to him, he found out that Keller hadn't gone home for over seven months due to an important mission.
Lucas checked the vacation schedule for the soldiers. Then he found Keller's holiday was arriving the next day. "Come here, I have a plan!" he said and took Keller to the tent.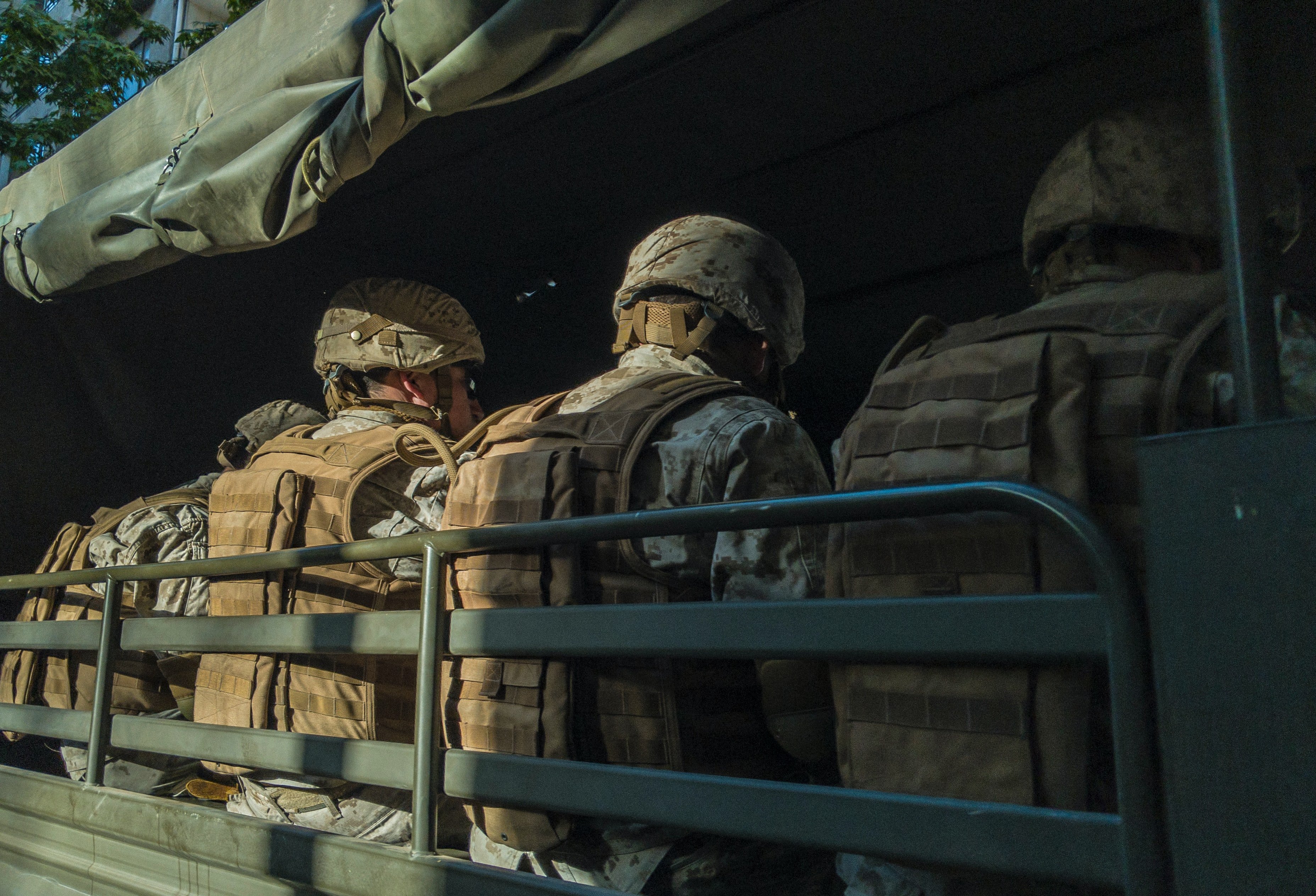 Simpson Keller couldn't go home as he was occupied with an important mission in his base. | Source: Unsplash
The next day, little Tom was sitting by the window in his bedroom, lost in thought. He had woken up early on the first day of his winter break. Tears rolled down his cheeks as he recalled the fun he had the last Christmas season with his dad. Just then, he heard his mom call out to him.
"Tom! Honey, come here...I think you have a parcel...." Little Tom was confused. He rushed downstairs and slowed down as he reached the main door. A life-size box stood at the doorstep. Next to it was Colonel Lucas, smiling and waving in joy.
"Hey, son! Your dad told me that he loved the pie!" Lucas exclaimed. "So he sent you a Christmas gift and hopes you like it!"
But Tom was not happy. "You mean, dad isn't coming for Christmas???" he cried. He walked toward the huge box and stared at it. "But I already have a Christmas tree that he bought last time...."
"Go on, open it!" Lucas said. Curious, Tom flipped the carton cover and fell back in shock...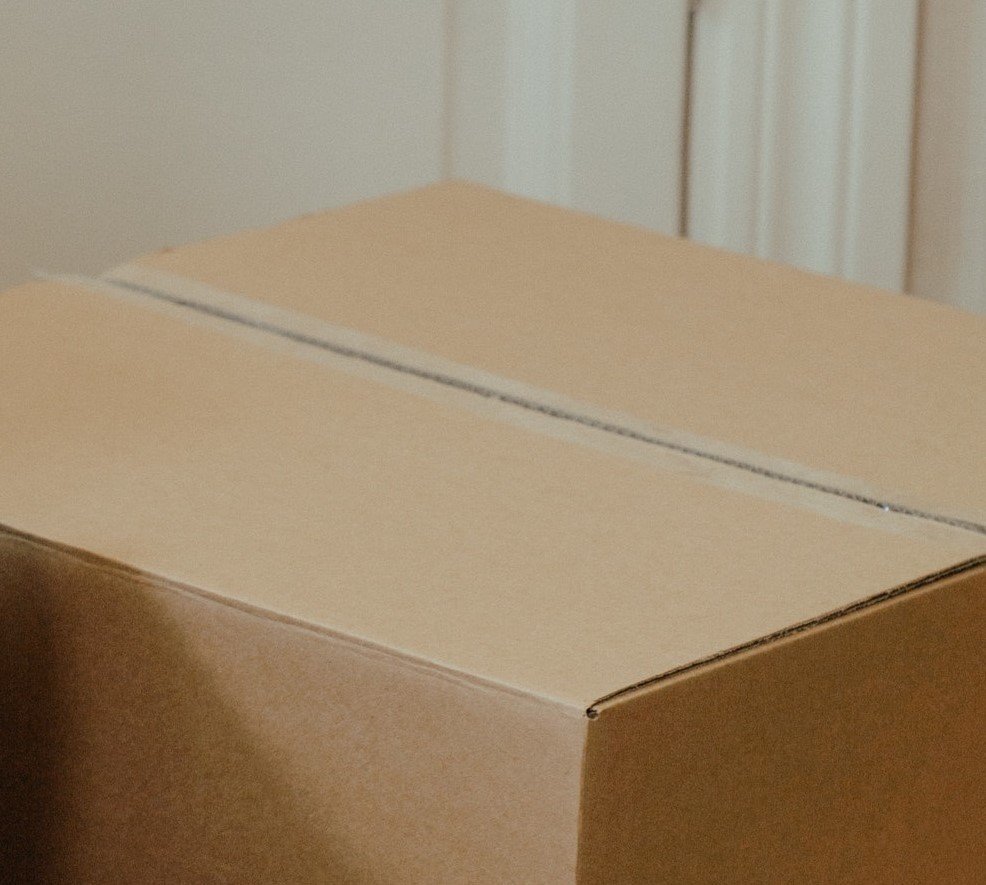 Tom saw a life-size box at the doorstep. | Source: Pexels
"DAD!!!!!" he shouted as Simpson Keller crawled out of the box. "I'm home, darling!" he shouted in joy.
Tom had never been so excited. He jumped on his dad and kissed him in tears. "Dad...You're back!... You're back!" he shouted.
That day, Colonel Lucas shed tears of joy looking at the happy little family. He realized that all soldiers had something in common regardless of background and culture. They were a team established to serve their homeland and families!
That day, Colonel Lucas stayed until the afternoon with Keller's family. He also got a bite of the apple pie. "It's indeed delicious!" he exclaimed as Tom laughed heartily.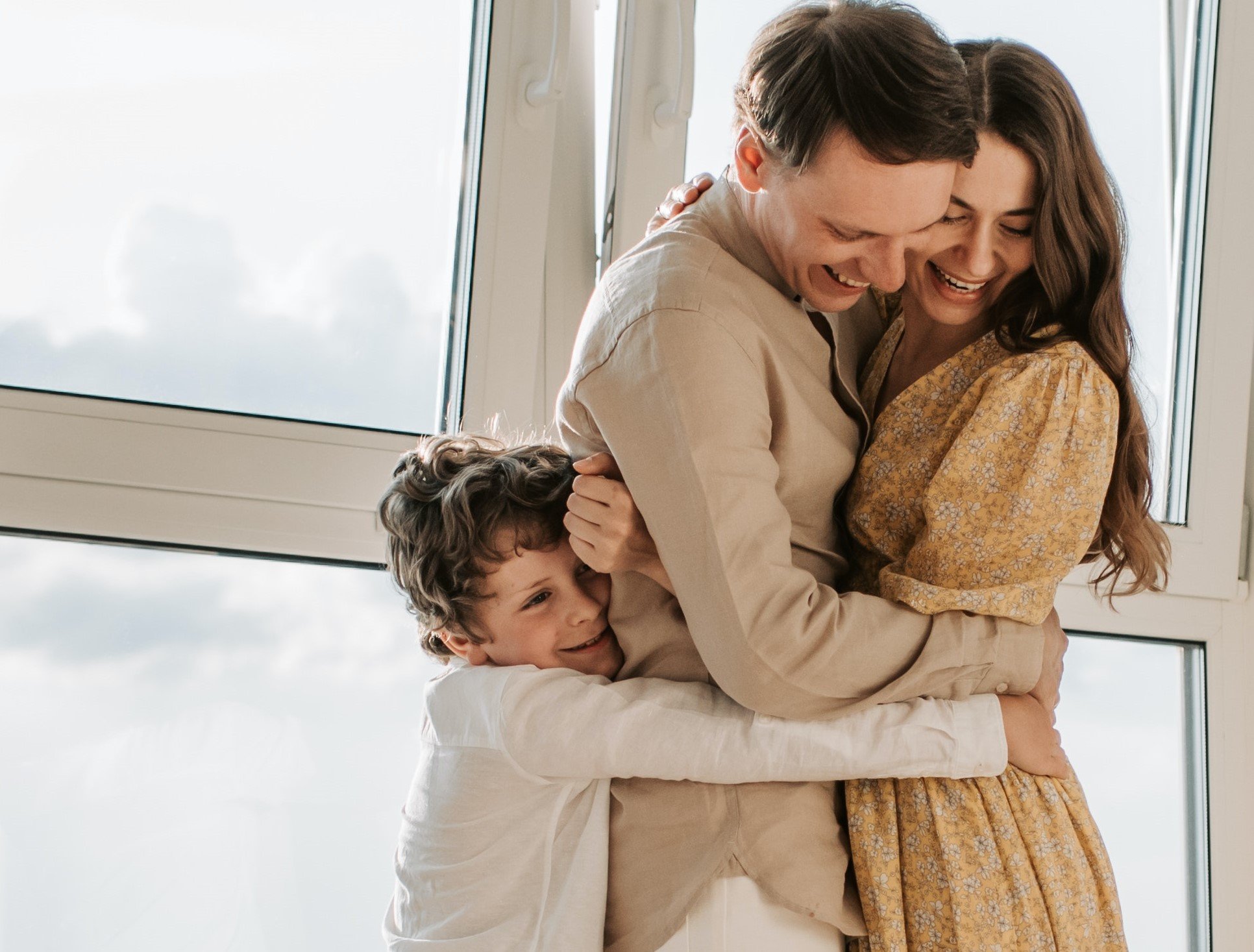 After seven months, soldier Simpson Keller reunited with his wife & son. | Source: Pexels
What can we learn from this story?
Do not think twice about helping someone if you have the chance to do it. When Tom asked Colonel Lucas to give the box of apple pie to his dad in the military, he offered to help though he had no idea who the concerned soldier was.
A little act of kindness can make a world of difference. When Colonel Lucas learned about how Keller was stuck in an important mission and had not visited his family in seven months, he devised a surprise. The next day, he arrived at Keller's home with a life-size box with Keller hiding in it to surprise Tom.
Click here to read about how a son who carried out his late father's wish to adorn his grave with the American flag found a life-changing envelope stuck behind it.
This account is inspired by our reader's story and written by a professional writer. Any resemblance to actual names or locations is purely coincidental. All images are for illustration purposes only. Please share your story with us; maybe it will change someone's life. If you want to share your story, please send it to info@amomama.com.
Please fill in your e-mail so we can share with you our top stories!