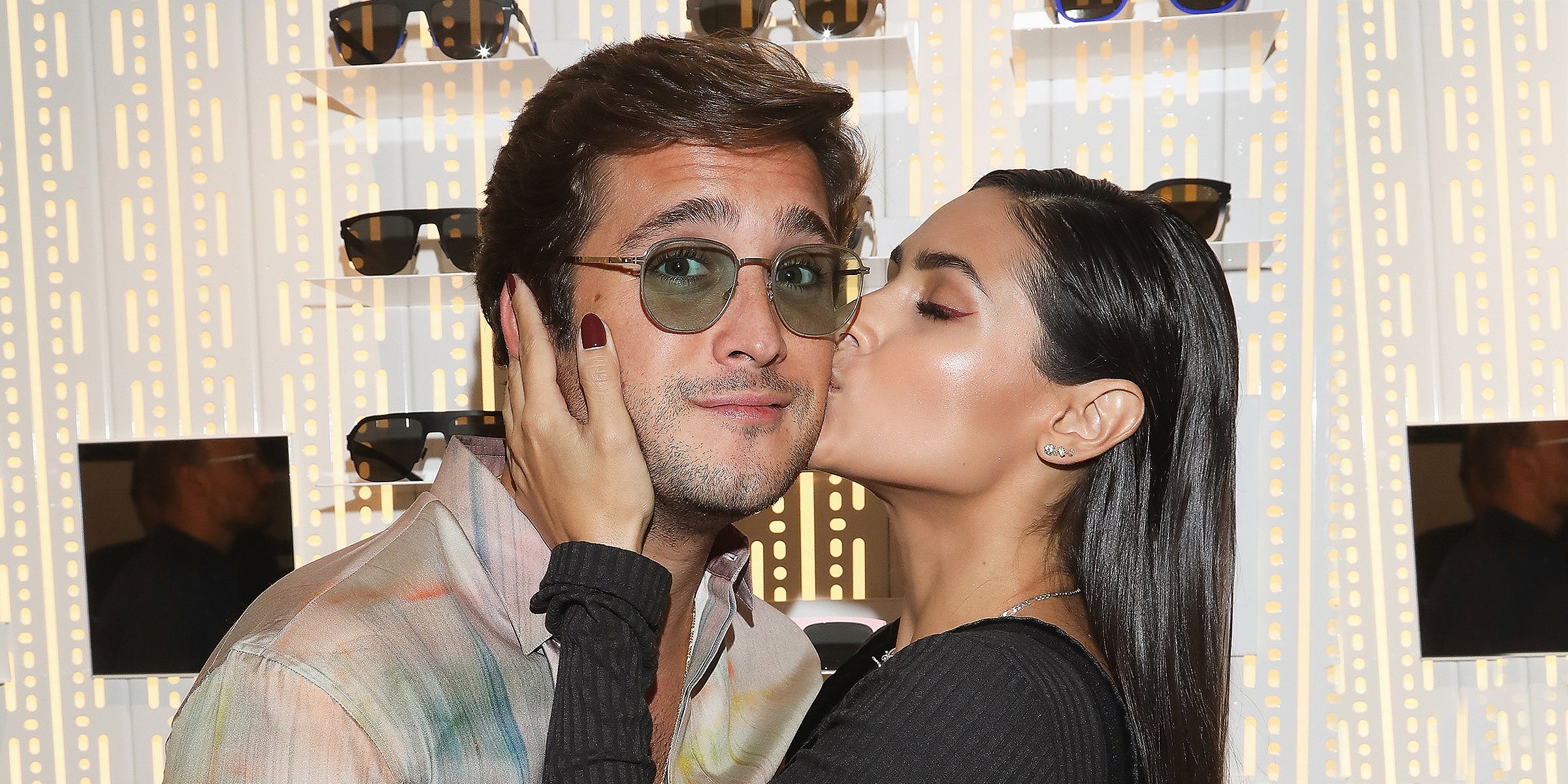 Getty Images
Who Is Diego Boneta's Girlfriend? All about the Actor's Partner Renata Notni
Diego Boneta's girlfriend, Renata Notni, might not be as famous as her boyfriend, but she has also been involved in the entertainment industry for years.
"Father of the Bride" is Edward Streeter's novel from 1949, but it is so good that it already has three film versions. The latest, starring Diego Boneta and Adria Arjona, was released in June 2022.
Boneta and Arjona play a newly engaged couple, while Gloria Estefan and Andy Garcia portray their respective parents. The main difference between this film adaptation and the rest is the families.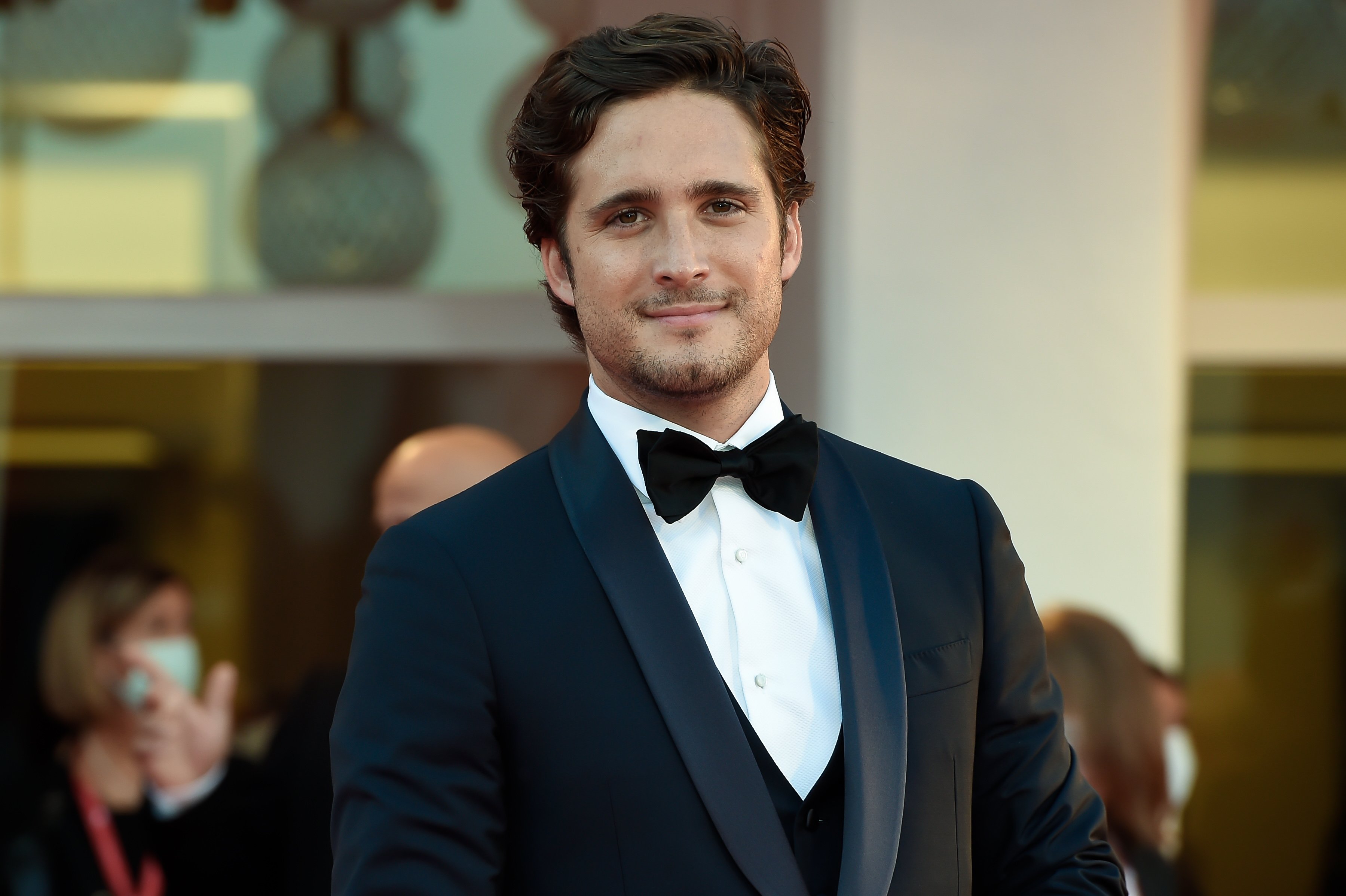 Diego Boneta on September 12, 2020 in Venice, Italy | Source: Getty Images
DIEGO BONETA ON "FATHER OF THE BRIDE"
The main characters in Steve Martin and Diane Keaton's version from 1991 are American. However, the 2022 version shows two Latin families coming together, one from Mexico and the other from Cuba.
Speaking of family, that is how Boneta and his co-stars felt after wrapping up the movie. Once actors finish filming, they usually move on with their lives and lose contact with each other until premieres or press junkets.
That was not the case with the "Father of the Bride" cast. Boneta revealed that they became so close that they went to restaurants and spent weekends together.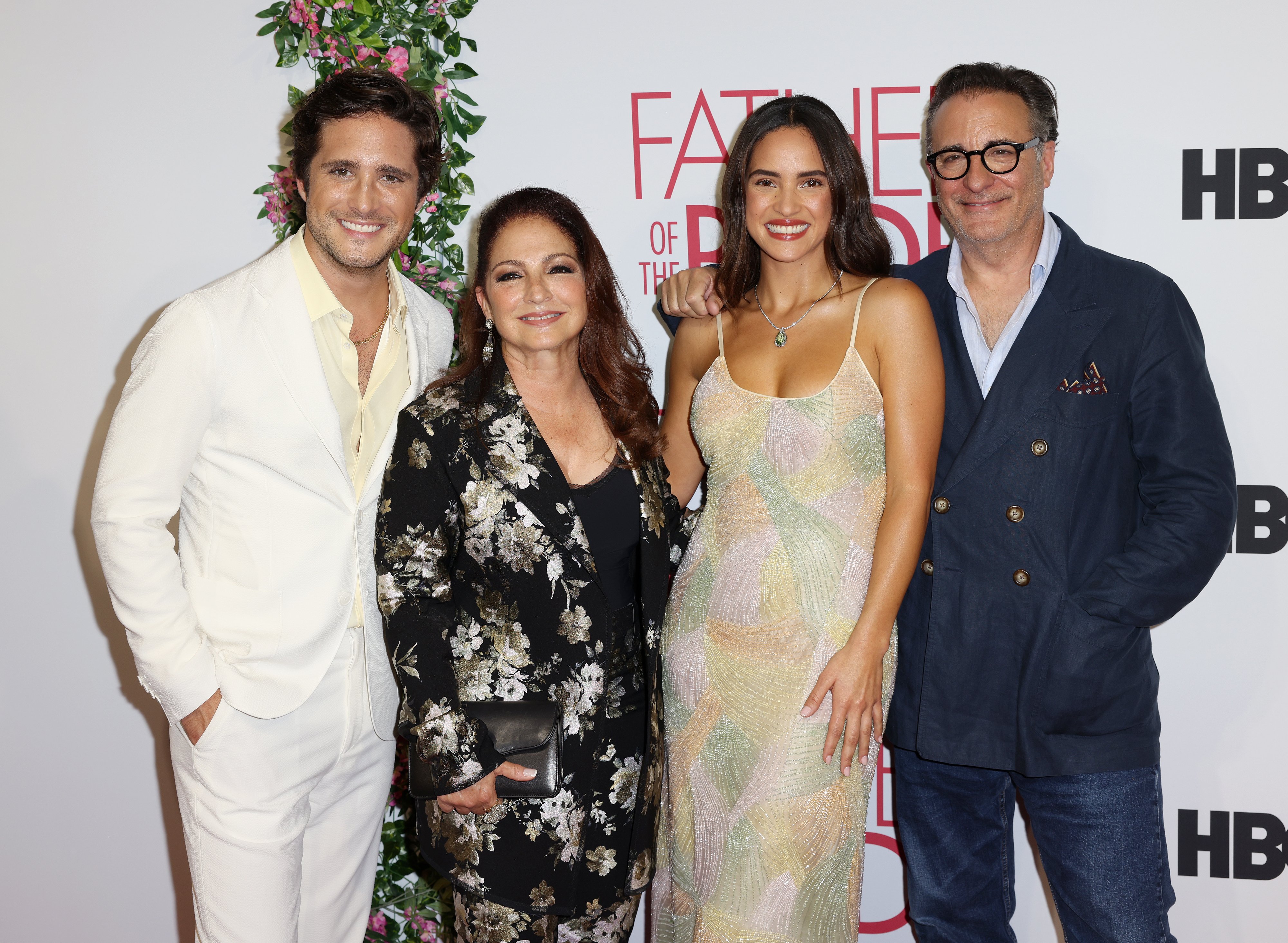 Diego Boneta, Gloria Estefan, Adria Arjona and Andy Garcia on June 14, 2022 in Miami, Florida | Source: Getty Images
WHO IS DIEGO BONETA DATING?
It would be easy to assume that Boneta and Arjona got romantically involved after he said he got along so well with his "Father of the Bride" co-stars, but that is not the case.
Boneta's girlfriend is actress Renata Notni. Born in Mexico in January 1995, Notni's steady rise in the entertainment industry began in 2006 when she appeared in the telenovela "Código Postal."
Boneta and Julianne Hough sparked dating rumors in 2011.
Notni has kept herself busy since then, landing gigs in more Mexican telenovelas, including "Amor de barrio," "El Dragón: Return of a Warrior," and Netflix's "La venganza de las Juanas."
Boneta and Notni made their relationship Instagram-official on September 23, 2021. However, eagle-eyed fans have been aware of their romance since June 2021 when his "Luis Miguel" co-star Macarena Achaga shared a photo of the couple holding hands.
WHO DID DIEGO BONETA DATE IN THE PAST? INSIDE HIS DATING HISTORY
Before dating Notni, Boneta was romantically involved with his "Luis Miguel" co-star Camila Sodi. Sodi, who was married to "Rogue One" star Diego Luna, never confirmed she and Boneta were an item during their time together.
However, she referred to Boneta as her "ex" on a 2020 Instagram story. Boneta and Julianne Hough sparked dating rumors in 2011 when they worked in "Rock of Ages."
Hough was dating Ryan Seacrest at the time, but she opened up about her connection with Boneta. She admitted he was good-looking and had instant chemistry and "some bonding time."
Boneta also praised Hough by calling her a great dancer, singer, and person overall. However, he said they were just good friends as Hough was in a relationship with an "amazing" boyfriend he respected.
Before achieving worldwide fame as an actor, Boneta supposedly dated Luis Miguel's daughter Michelle. However, they have yet to confirm their relationship.
Please fill in your e-mail so we can share with you our top stories!