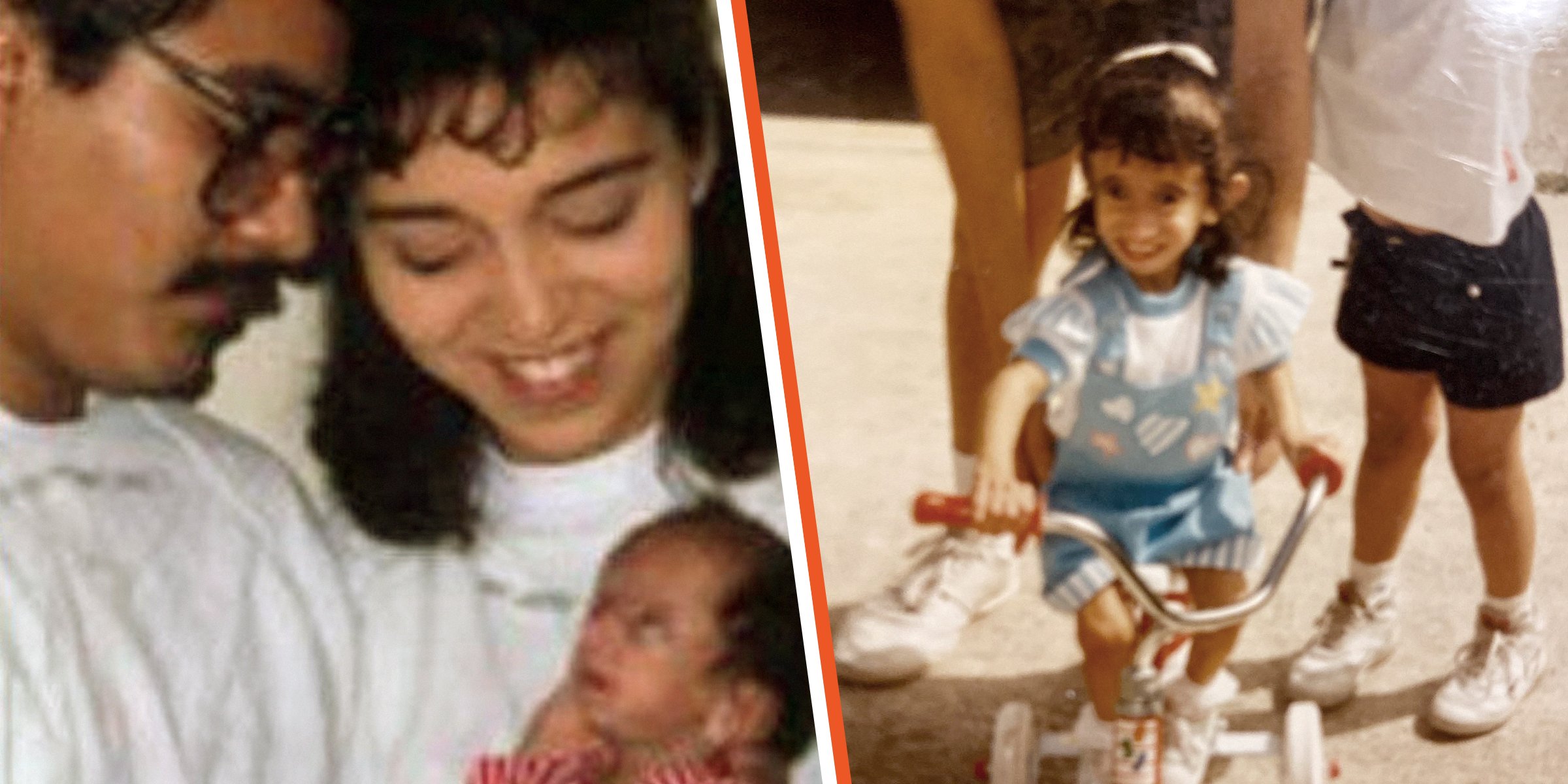 instagram.com/littlelizziev
Bullies Call Her 'World's Ugliest Woman,' She Shuts Them up by Becoming Successful Years Later
While surfing the internet, a high school girl stumbled upon a YouTube video titled "The World's Ugliest Woman." Curious, she clicked on it and saw herself in the short clip. Scrolling down, she came across dozens of hateful comments from people trying to break her, but years later, she shut them up by becoming successful.
There's no doubt that social media can positively influence people's lives. Many individuals earn a living through Facebook, Instagram, and YouTube, while others learn skills through these platforms, which help them carve a successful career path.
However, there's also a dark side to social media that many of us often overlook. Cyberbullying is one such aspect that ruins the victim's self-confidence and makes them anxious to the point where they don't want to socialize with others. The woman in question also got bullied, but her unique response made her story go viral.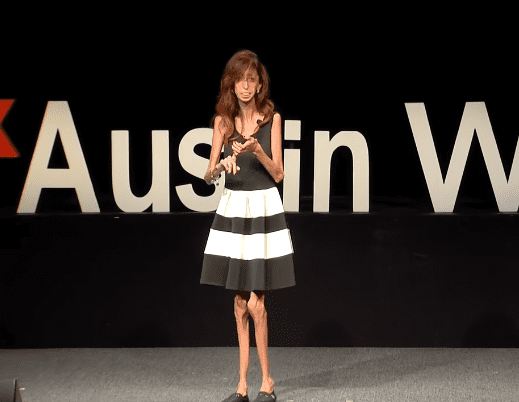 Lizzie Velasquez. | Source: youtube.com/TEDx Talks
In 1989, Rita and Lupe Velasquez welcomed their daughter, Lizzie Velasquez, into this world, but the nurse's reaction at the hospital made them feel something was wrong. Instead of handing the newborn girl to her parents, the hospital staff clicked a photo of her and showed it to Rita. The mother recalled:
"[They] were worried that I was going to freak out by seeing her."
Puzzled by the nurse's reaction, Rita told her that she wanted to be with little Lizzie. When Rita and Lupe saw her for the first time, they instantly fell in love with their little bundle of joy, proving the nurse's prediction wrong. Lupe said he "couldn't wait to share her with the world."
Growing up, Lizzie never realized she was different from other kids until she started school. The doctors had told Rita and Lupe that their daughter had two rare conditions, Marfan syndrome and lipodystrophy, which hindered her ability to gain weight, resulting in an unusual physical appearance.
Lizzie felt the uniform was a disguise for her, helping her escape from her "Lizzie body."
Despite Lizzie's medical conditions, her parents didn't give up and raised her like any other child. They sent her to school with other kids, not knowing how interacting with other children would affect her.
When Lizzie saw other kids at school, she realized she wasn't like them. Since her physical appearance was quite different, children around her didn't wish to sit or interact with her. She recalled:
"I couldn't understand why other kids didn't like me or why they were hesitant to be around me."
One thing that kept her going despite being bullied was cheerleading. She never shied away from trying new things, and cheerleading was something she loved. Lizzie felt the uniform was a disguise for her, helping her escape from her "Lizzie body."
One thing Lizzie loved about her parents was the way they raised her to become a confident girl. As a child, she never feared her bullies or worried about how she would respond to them because her parents had taught her to take pride in herself and be friendly to other children at school.
Up until high school, people had misbehaved with Lizzie in person. She had never experienced any other form of bullying until the day she surfed YouTube for music and stumbled upon her own video titled "The World's Ugliest Woman." Lizzie recounted:
"I was shocked, but it wasn't until I started to read the comments that my stomach really sank."
Under the eight-second clip were thousands of comments from people trying to break Lizzie. While some questioned why her parents raised her, others said they would "go blind" if they saw her in person.
The humiliating comments pierced Lizzie's heart. She felt like all the confidence she had gained during the past years had gone down the drain. Little did she know that watching the video and reading the hate comments was a defining moment in her life. She recalled:
"I cried for many nights - as a teenager, I thought my life was over."
At first, the comments broke Lizzie, but her sadness soon turned into anger. At that point, she decided to take a stand for herself and give a shut-up call to her cyberbullies. She said:
"It was scary. But I wanted to have control over what I showed people who I was."
Lizzie responded to her haters by recording a video holding place cards with messages and revealing her face at the end. She uploaded the short clip on YouTube, not knowing how people would respond to it.
After posting her response video, Lizzie researched how to become a motivational speaker. She watched dozens of YouTube videos and read articles on the internet to learn what it takes to get your message across in an auditorium packed with hundreds of people.
She noted every minor detail, including how speakers walked on the stage, their gestures, and whether they held notes in their hands. With lots of patience and persistence, Lizzie managed to bag the opportunity to give a TEDx talk in December 2013.
In her motivational speech, which has over 12 million views on YouTube, she talked about her numerous bullying experiences and how she didn't let them take control of her life.
Lizzie is no less than a superstar, with over 850,000 subscribers on her YouTube channel. She inspires people worldwide by regularly posting videos on her channel and engaging with people on Instagram.
Besides becoming an influencer on YouTube, Lizzie has written several books to motivate readers. She has also appeared in multiple interviews, proving that people can turn their suffering into a blessing with the right attitude.
The inspirational story of Lizzie Velasquez teaches us that a person's beauty doesn't lie on the outside. The real beauty lies inside the heart and mind of a person, so people should refrain from judging others based on their looks.
Do you think a person's beauty is hidden deep inside them? Do you agree that God has created everyone perfectly and that every human being comes into the world with a unique mission?
Share this story with people you think would agree that a person's real beauty lies in their heart and mind.
Click here to read another story about three players who took a stand for a cheerleader with Down syndrome being bullied during a basketball match.
Please fill in your e-mail so we can share with you our top stories!
news.AmoMama.com does not support or promote any kind of violence, self-harm, or abusive behavior. We raise awareness about these issues to help potential victims seek professional counseling and prevent anyone from getting hurt. news.AmoMama.com speaks out against the above mentioned and news.AmoMama.com advocates for a healthy discussion about the instances of violence, abuse, sexual misconduct, animal cruelty, abuse etc. that benefits the victims. We also encourage everyone to report any crime incident they witness as soon as possible.